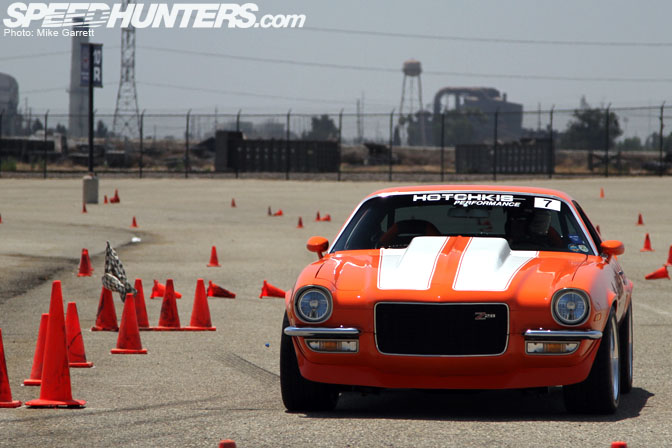 As I mentioned in my preview post the other day, the first stop on my weekend visit to SoCal was Autoclub Speedway in Fontana for a little autocross action.
An Inland Empire parking lot during the middle of July might not be the most desirable locale, but the team at Hotchkis made it well worth the trip.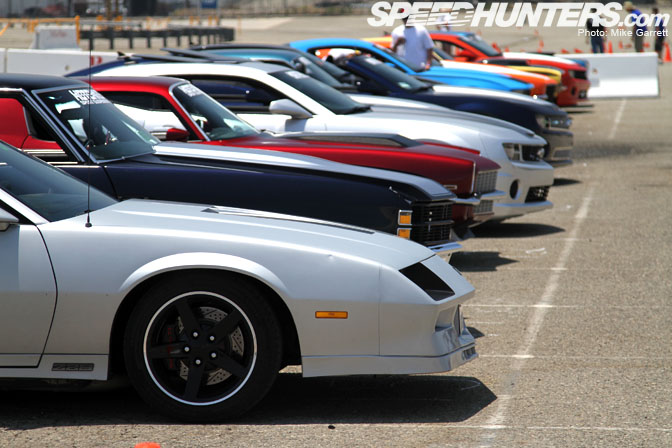 While there weren't a huge amount of cars participating on Friday afternoon, the drivers that did come out were guaranteed lots of track time. That is always a good thing. It also gave visitors to the weekend's NMRA/NMCA event see action that doesn't take place in a straight line.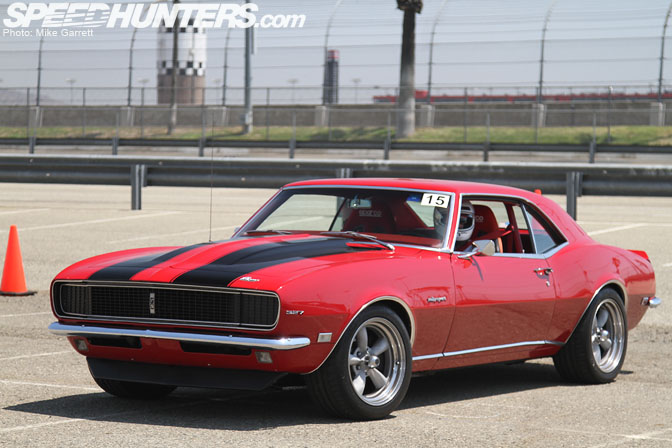 With Hotchkis setting up the event, you could count on seeing plenty of corner-shredding muscle cars out there. Whether it's the classic first generation Camaro…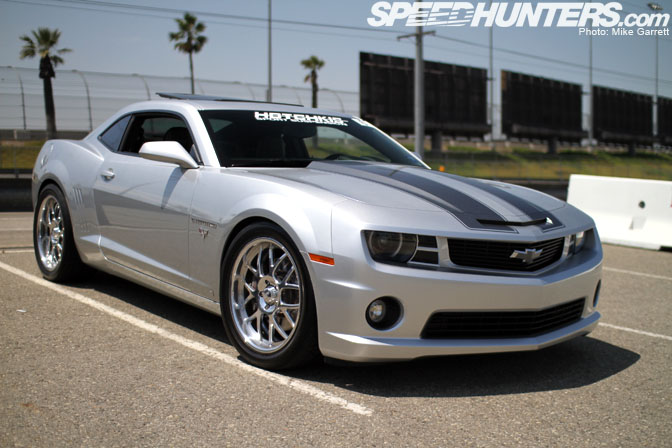 …or the most recent version of Chevrolet's icon.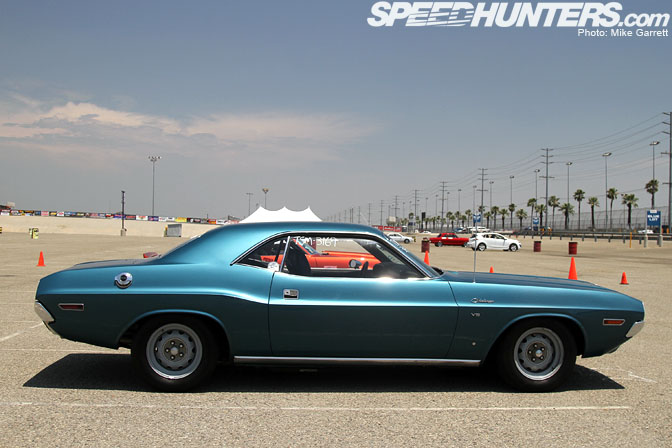 Let's not forget the Mopars though. Elana brought out her daily driver Challenger for a weekend of fun.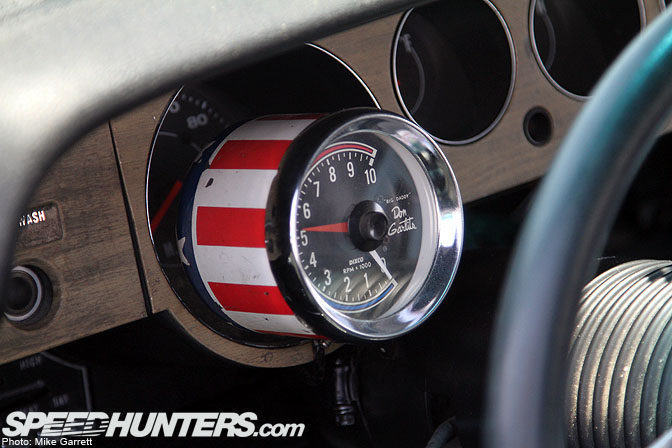 She also has the coolest tachometer I've ever seen. Big Daddy Don Garlits-approved.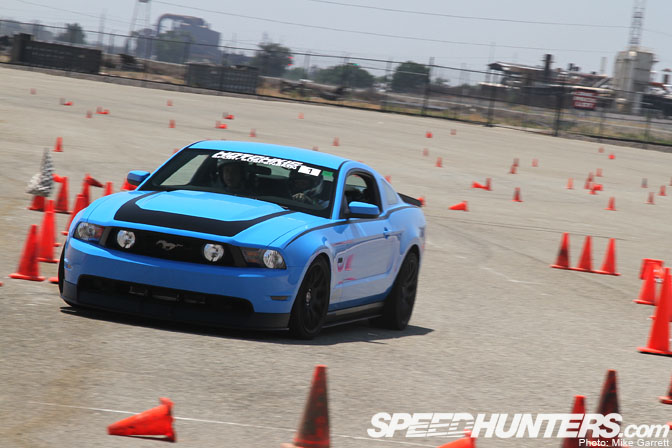 Hotchkis has been working hard on getting into the Mustang market, and Mike was out with his Hotchkis-equipped RTR Mustang putting the goods to the test. The blown 5.0 in this thing sounds beastly!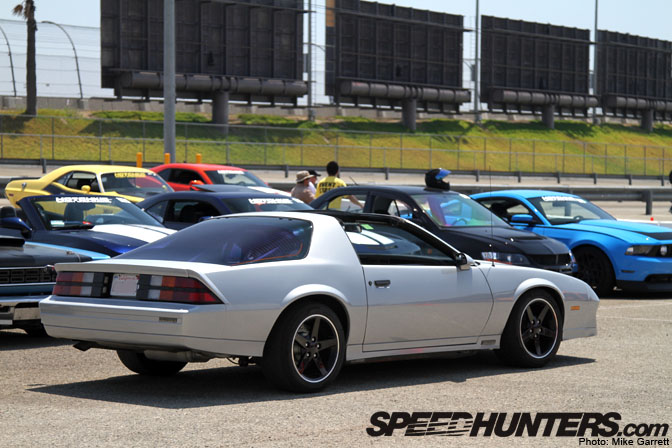 I'm not afraid at all to admit that I dig third generation Camaros. Neither should you.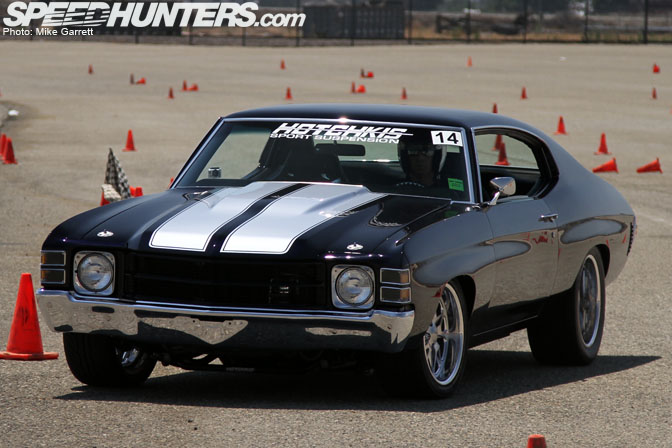 If you've never been to an event like this, you'd be surprised just how well these big, heavy machines can navigate the cones. It should also go without saying that they look and sound badass while doing it.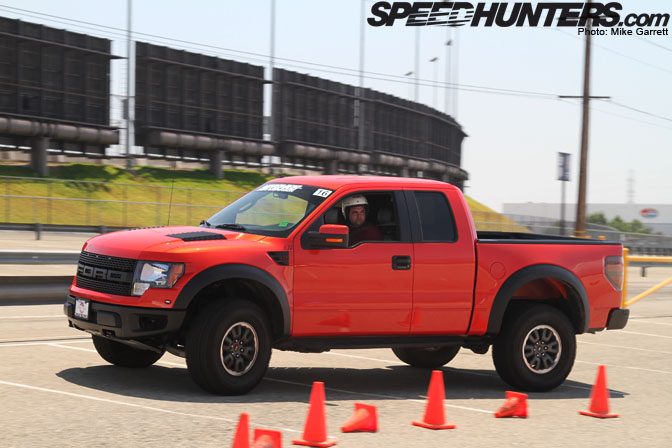 Yes, that is a Ford Raptor on the autorcoss course. Run what you brung, right? I should have taken my wife's car out for a few laps…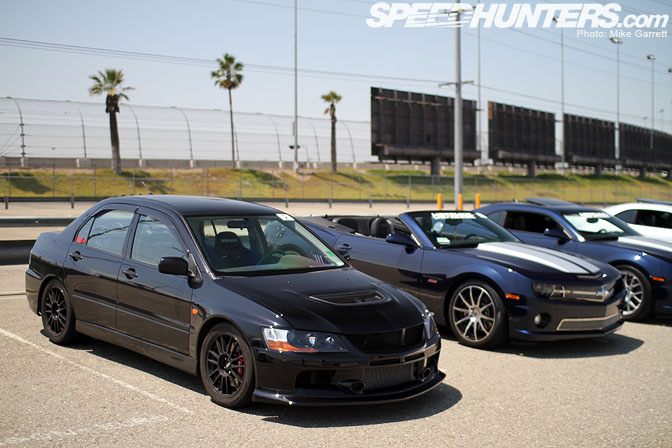 It wouldn't have been the only Japanese car out there. This Evo9 was also taking part in the fun.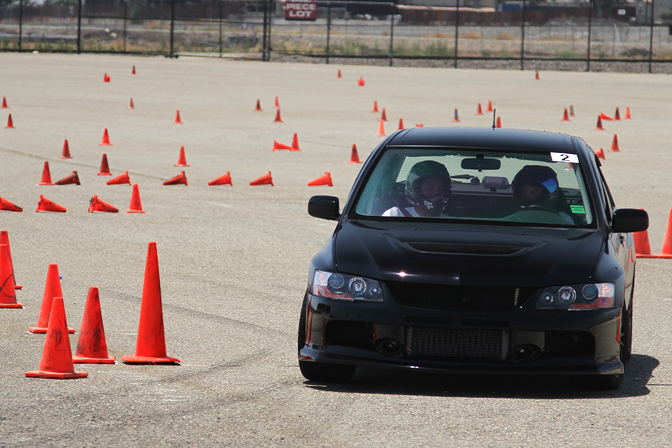 The AWD turbo machine was quite a contrast to the muscle cars and trucks.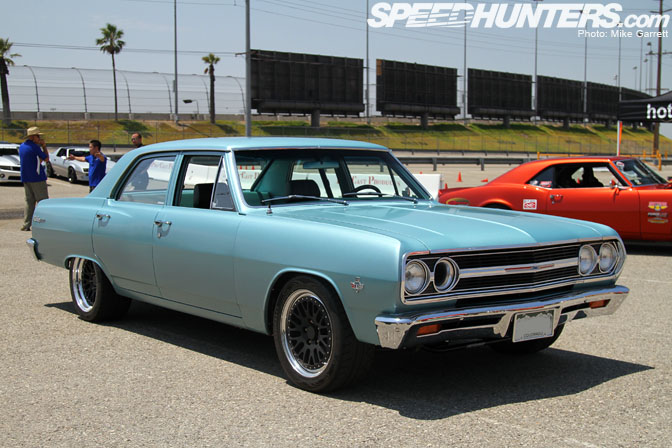 This is a proper Sport Sedan. Watch out BMW and Audi.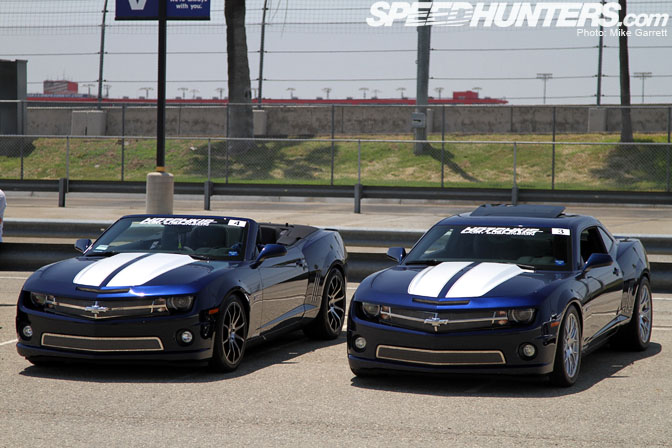 Convertible or hard top? Take your pick.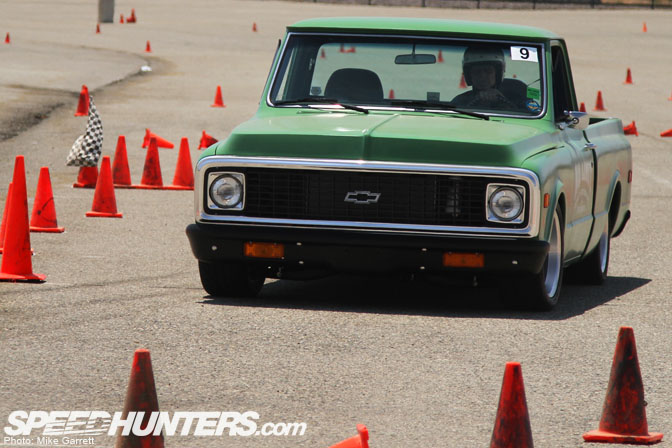 Before becoming acquainted with Hotchkis, I never would have expected to see C10 Chevy trucks built to handle. Should have known better.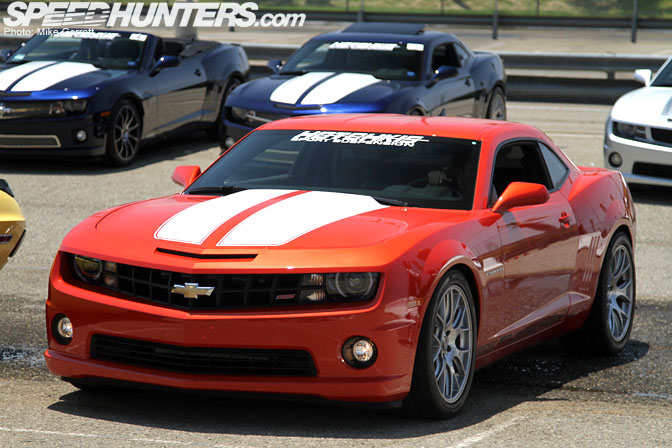 Based simply on how many I see on the road, the new Camaro has been pretty successful for GM. It's definitely nice to see Camaro owners that take driving seriously. This BBS-equipped example is the Hotchkis demo car.
Of all the cars out there, this Camaro may have been the funnest to watch. Lots of wheelspin and dramatic sideways action…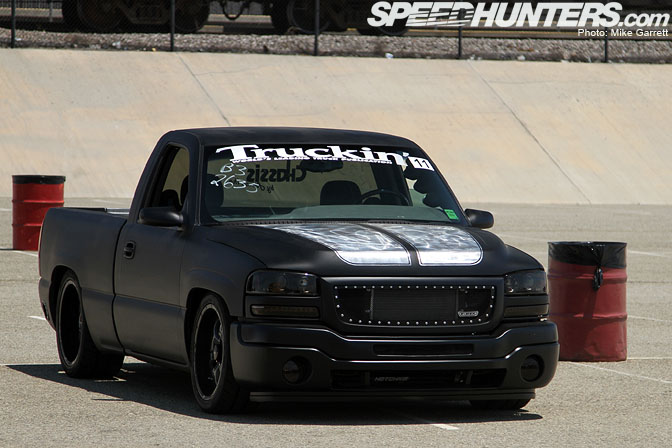 This pickup is a Truckin' Magazine project vehicle and a pretty mental build. Look for a spotlight coming up.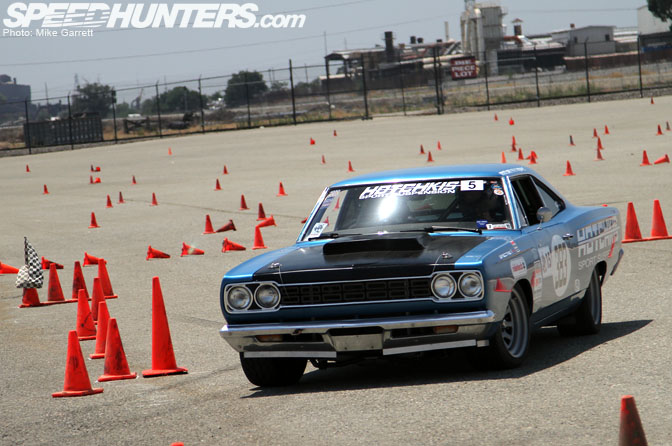 I wasn't surprised at all to see Dan's Plymouth out there attacking the course. The guy does everything with this car!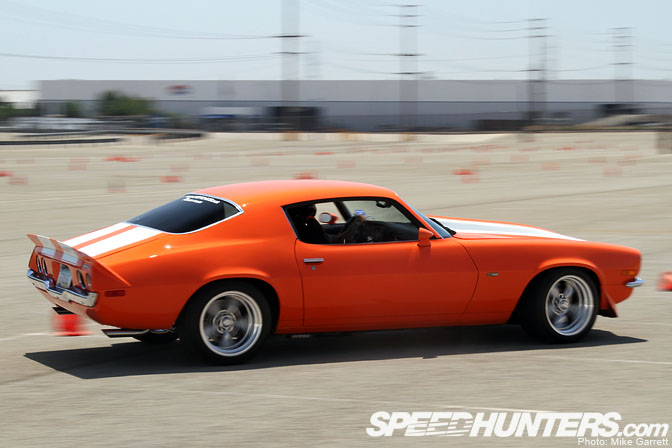 Thanks again to Hotchkis for throwing another cool event and inviting us to be part of it. Can't wait until the next one!
-Mike Garrett