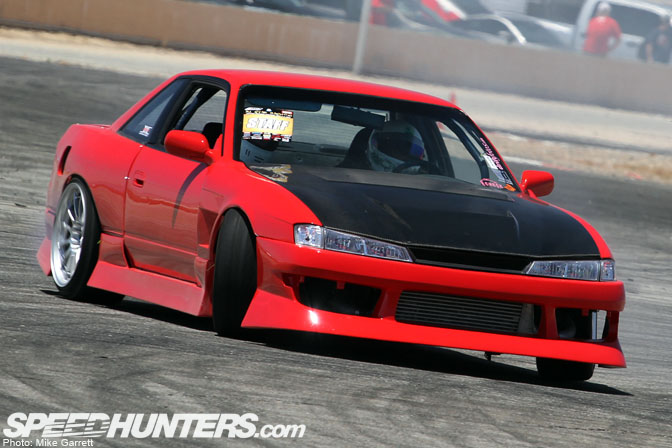 Now that us Yanks are recovering from our holiday weekend, it's time to dig in for some more coverage from All Star Bash XI.
Really, there's no better way to celebrate your freedom than by spending two days burning up tires in the desert.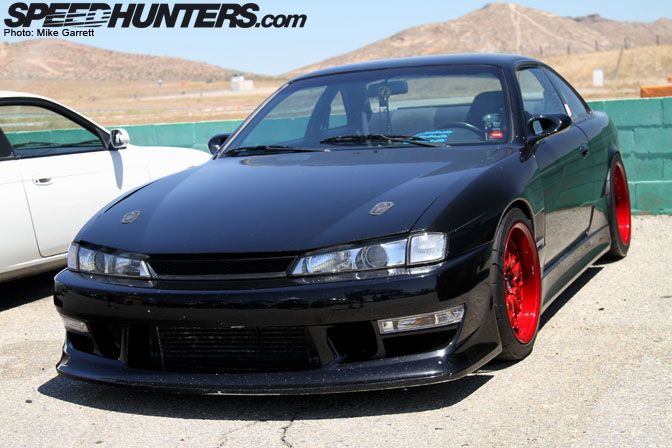 A very clean kouki S14 resting in the paddock – the heat of the sun radiating off the black body.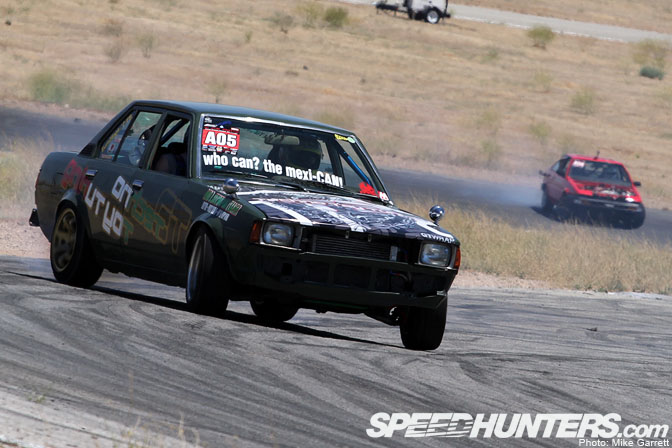 This little 70-chassis Corolla sedan was back again this year. In proper Corolla fashion, it was being flicked back and forth all over the track.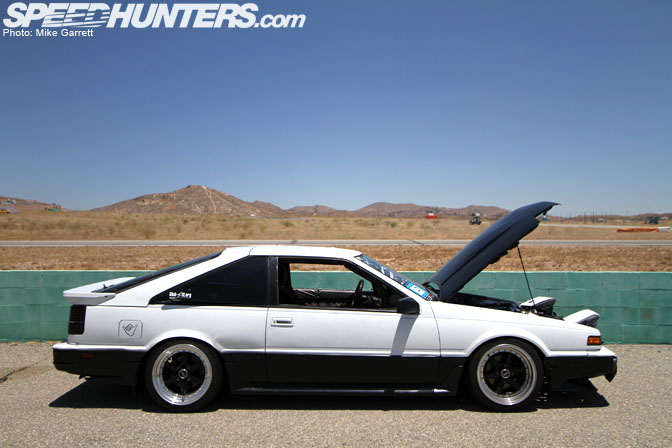 Another Corolla. Wait a minute. You aren't fooling anyone, S12.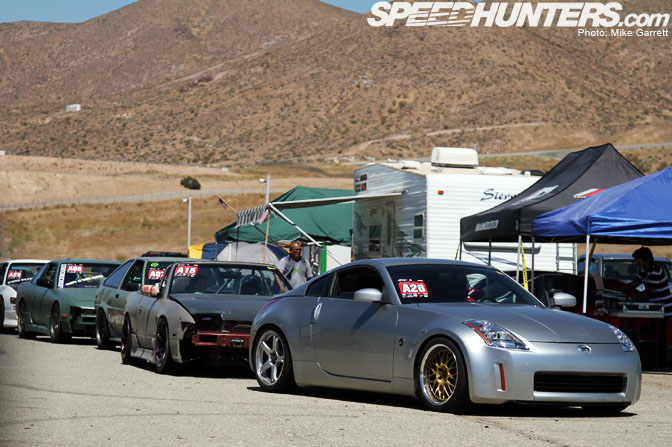 Snapped this one from the passenger seat of Larry's Z before heading out for some chase action. The driver turnout was as large as ever.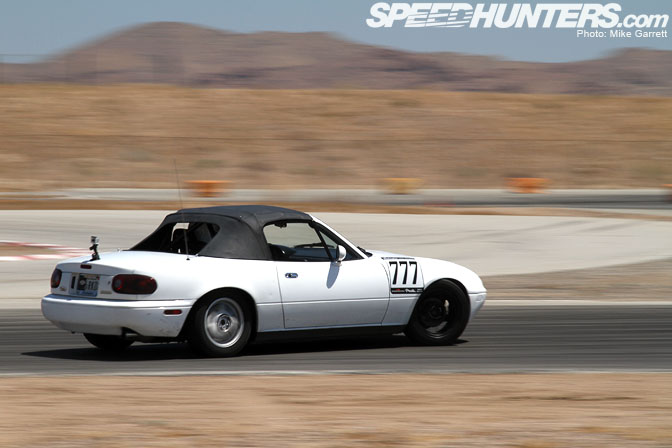 Who says you need a fully-built car to have fun at All Star Bash? This very stock looking NA6CE Miata was moving along nicely on the track.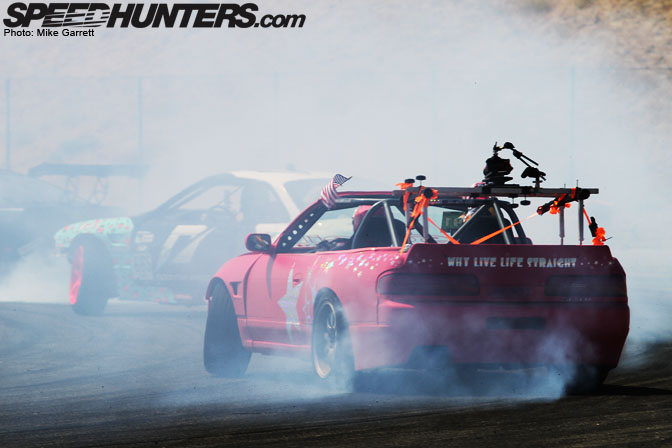 Camera car or drift machine? How about both?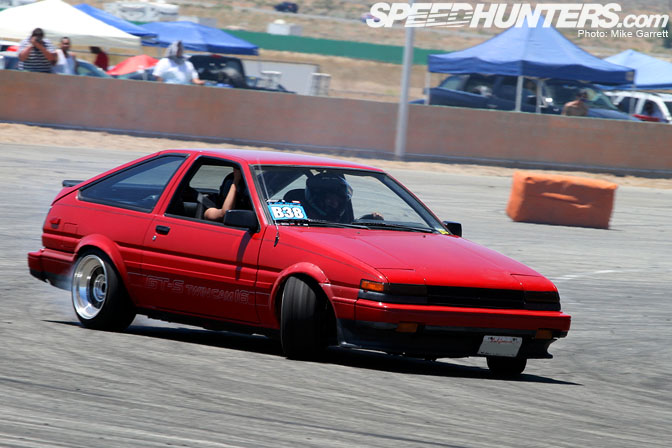 An 86 sliding across the skidpad, pulling off the USDM bumper look rather well.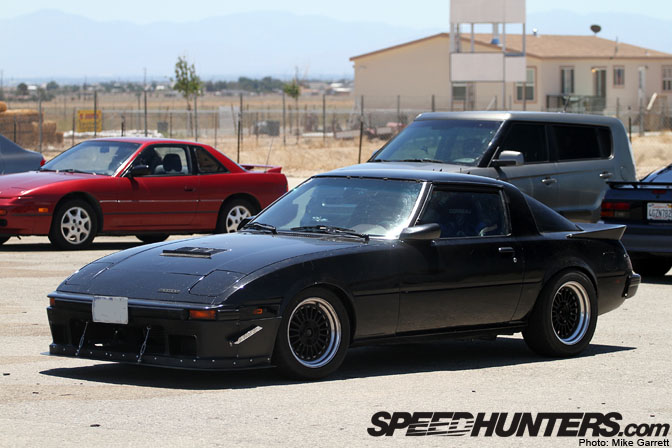 Caught this SA22C in the parking area. Always nice to see love for the original RX-7.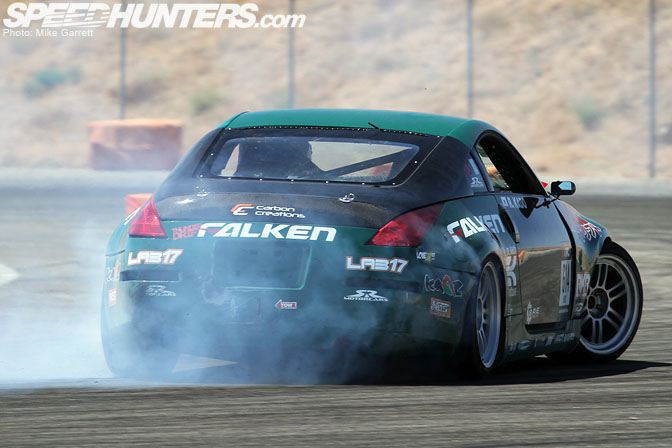 Ryan Kado came out with his FD-spec 350Z and was impressing everyone with his wild entries on the Streets of Willow.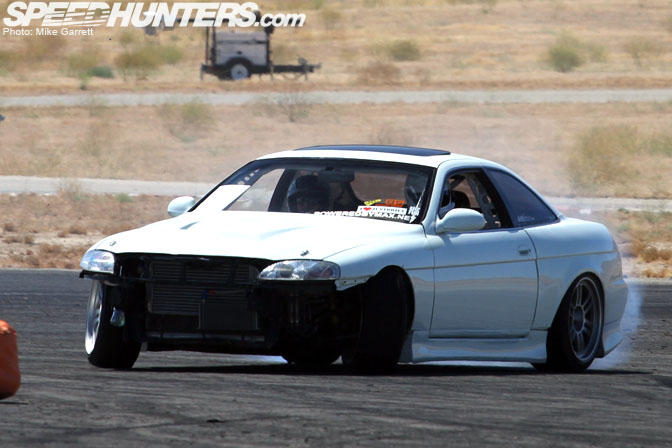 This San Diego-based Lexus SC is an All Star Bash fixture. I don't think I've been to an ASB event in the last four years where this car wasn't on track.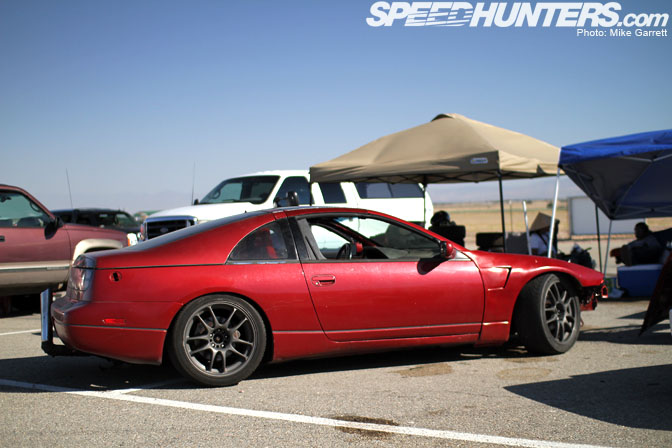 This Z32 looks pretty unassuming on the outside…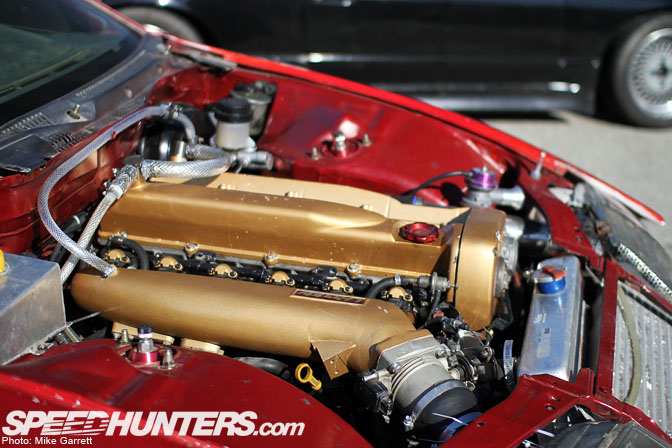 …but the RB wedged into the engine bay looks anything but.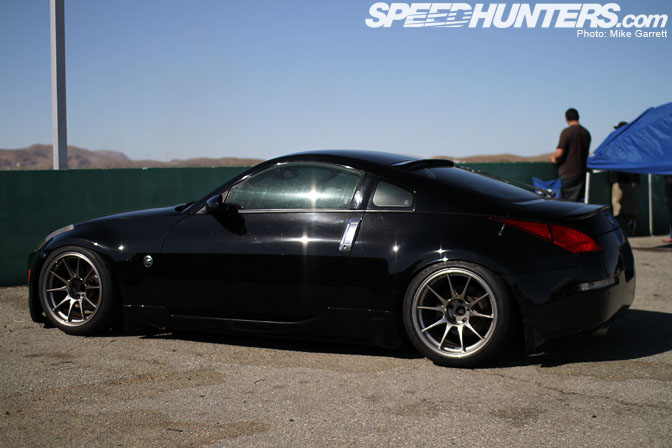 Used Z33's keep dropping in price, so that means we'll be seeing more and more at drift events. This one caught my eye on Saturday afternoon.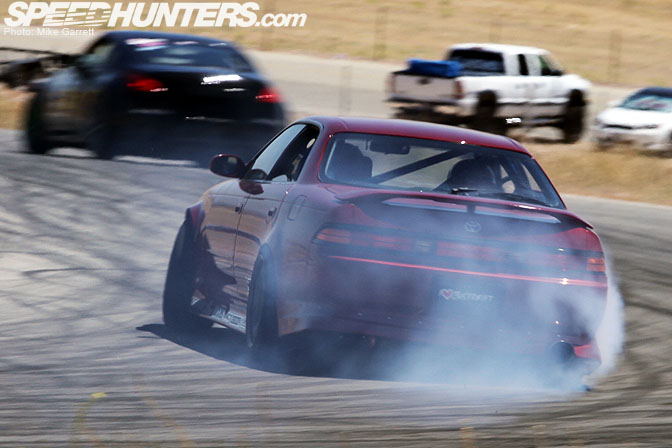 None of us could take our eyes off Just Drift Charlie's JZX90 Mark II. It looks awesome and makes beautiful inline six music.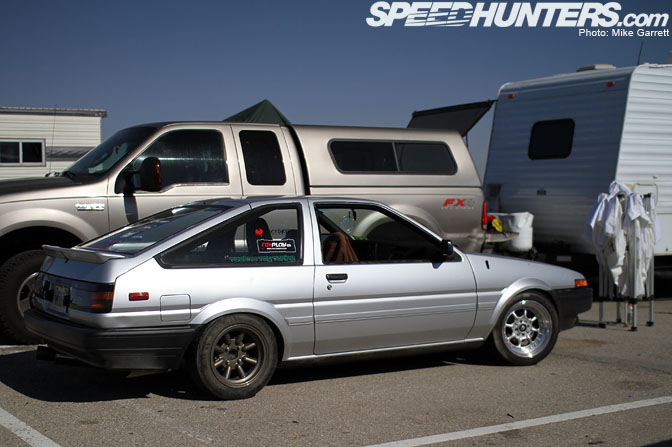 After attending this year's All Star Bash, I've found myself really wanting an AE86 to throw around…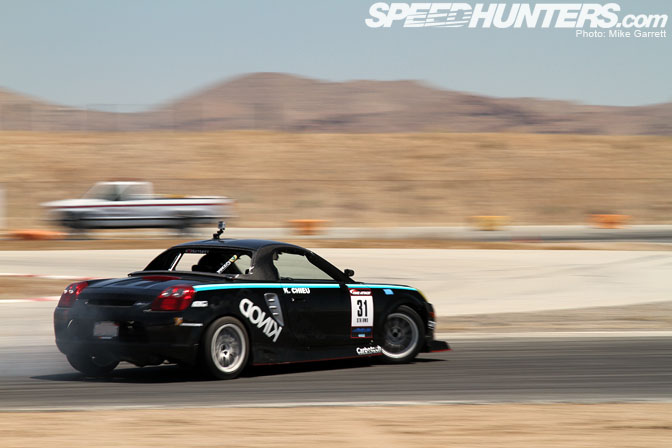 While on the subject of being thrown around, it's probably not often you see a Toyota MR-S being pitched sideways like this.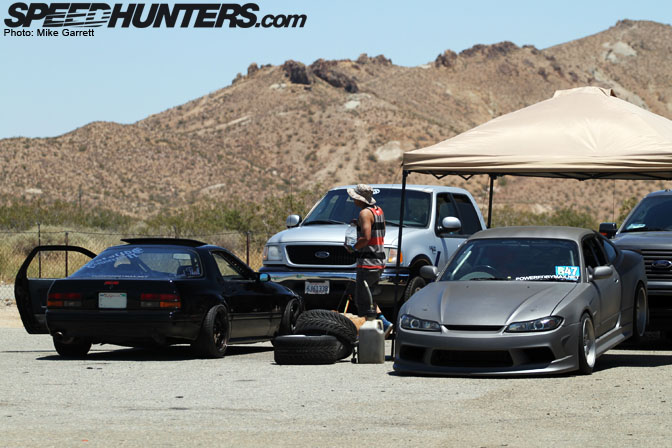 The San Diego crew tries to keep cool in the desert heat.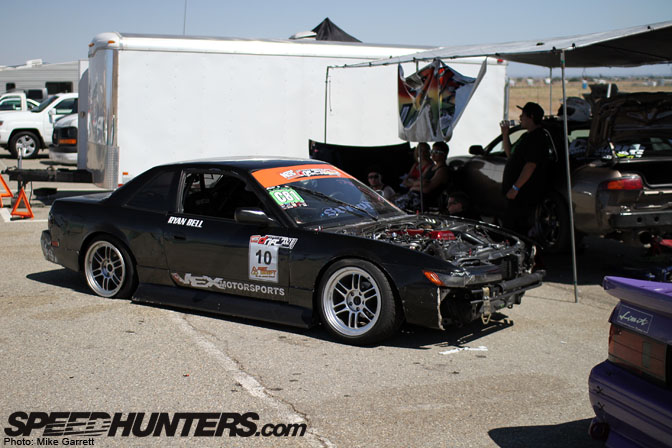 This S13 was just one of many cars that could be seen around the paddock with destroyed rear tires. That's how you know you're getting your money's worth.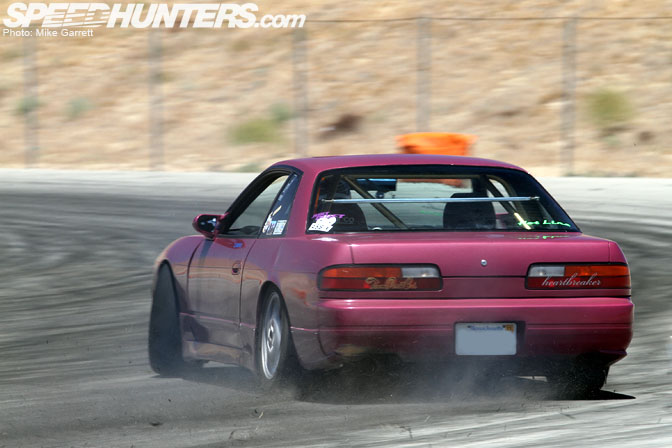 I'll wrap things up here, but we've got plenty more coming from All Star Bash XI.
I can't wait to see the shots from Larry's hood mount…
-Mike Garrett