With so many distractions in the present day, many of us are hard pressed to find time to actually sit down and let the brain breathe a little and relax. Yet, when those moments do happen, it's when you least expect it. It's always those quiet moments which gives us time to reflect on whatever our minds choose to reflect on. Some think about their childhood, others think about that amazing meal they had just a few days ago, or others, which have race gas pumping throughout their veins, think about the days when they were younger, a bit more reckless but had a whole lot of fun.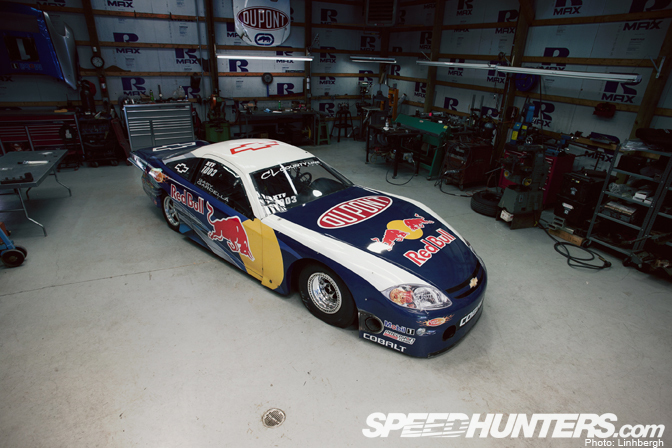 Earlier this year, Gary Gardella, owner and operator of Gardella Racing, the team which campaigns the Mobile 1/Red Bull Chevy Camaro in Formula D, was working in the shop on a Saturday and his mind started to think about the glory days of drag racing. He innocently updated his Facebook with a rather nostalgic status update:
"Some days, I just can't get drag racing off my mind. I'm thinking about starting up my Pro Fwd Cobalt just to smell the methanol."
Not too long afterwards, Chris Rado, who has been a long time rival of Gary replied back with:
"Anytime, any place. I know my car can be ready in less than a week to do battle… How about yours? I know my team is always itching to do a burnout!!"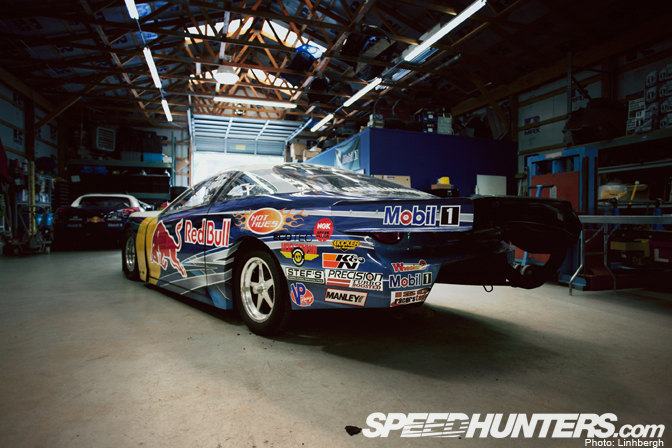 After a few heated exchanges over the next few weeks, Rado's call out was answered. Gary Gardella, Chris Rado and Ron Bergenholtz will be meeting up at the Englishtown, New Jersey at the 14th Annual Sport Compact Fall Nationals to settle a long time grudge match on October 1st and 2nd.
Gary has since pulled the covers off his 2007 S&W chromoly tube frame chassis Pro FWD drag Chevy Cobalt, with its carbon fiber body, and started to prepare the car for its date with destiny in October.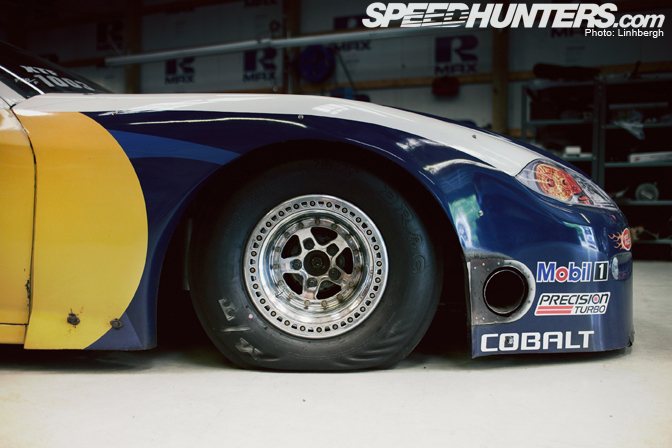 As with any drag car, the front wheels are the bread winners and Gary uses Mickey Thompson slicks…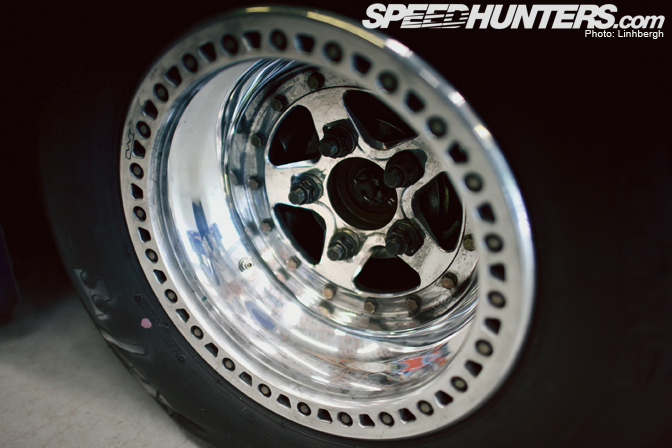 …with Weld wheels.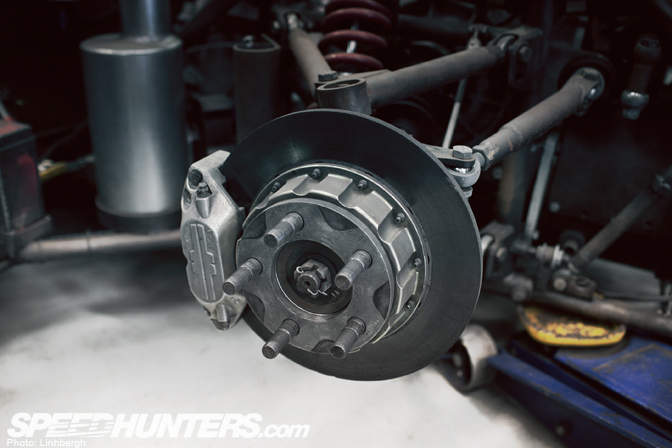 The car features a pair of Mark Williams carbon brakes in the front.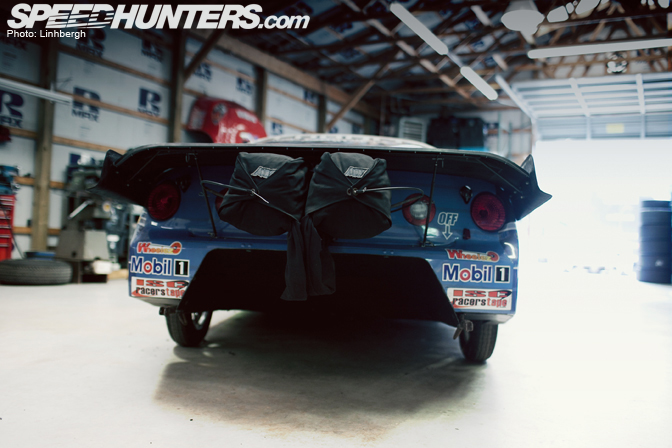 But as most people know, these parachutes are the real brakes in a drag car of this level.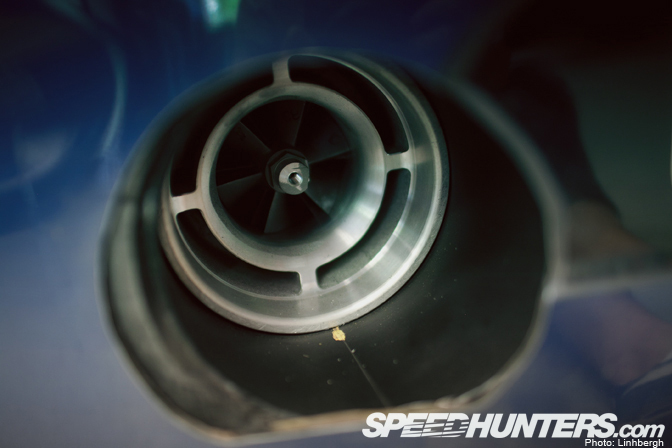 This is where the fast comes in…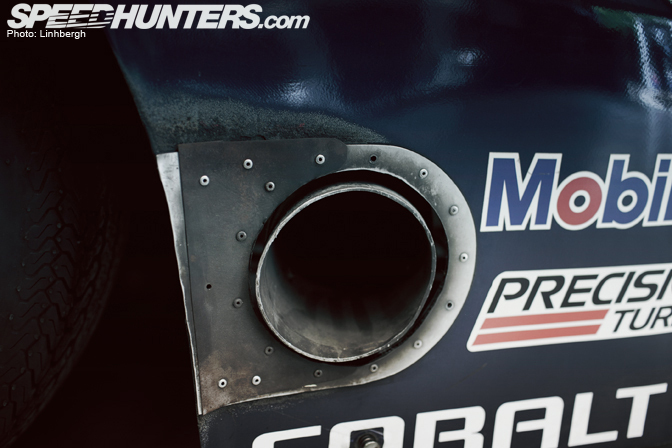 …and this is where the fast comes out.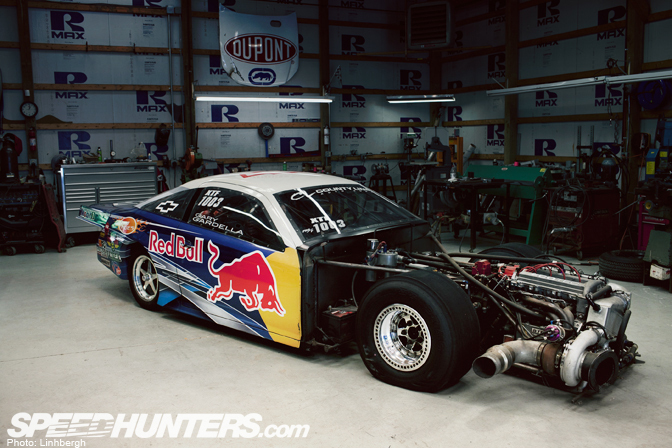 Let's peal off the body work to see check out one of the most important parts of a drag car: its engine.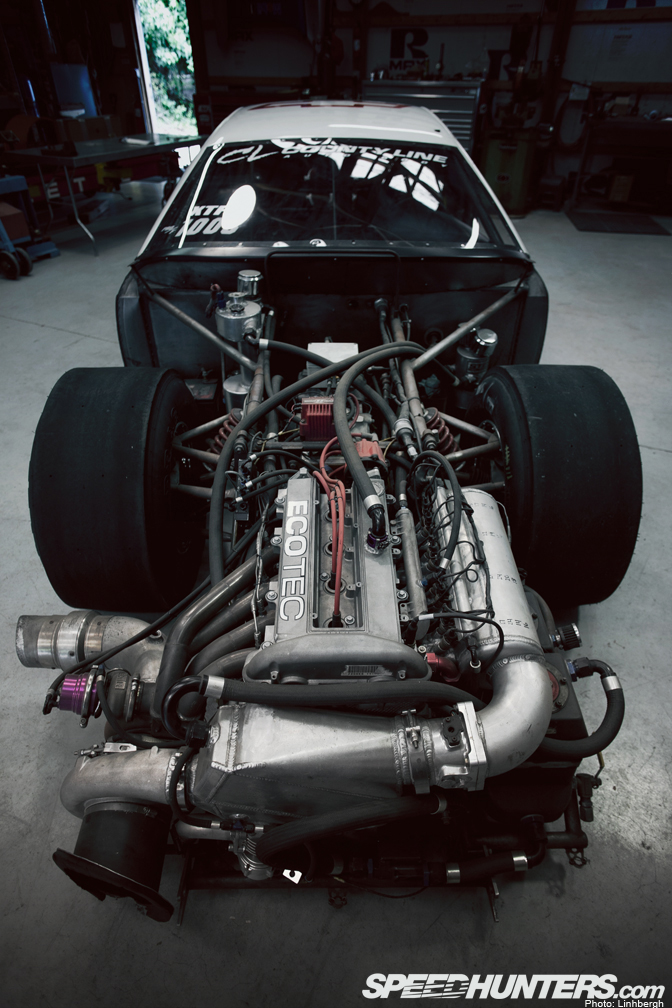 The Cobalt features a 136 cubic inch, 2.0L, GM Ecotec 4 cylinder…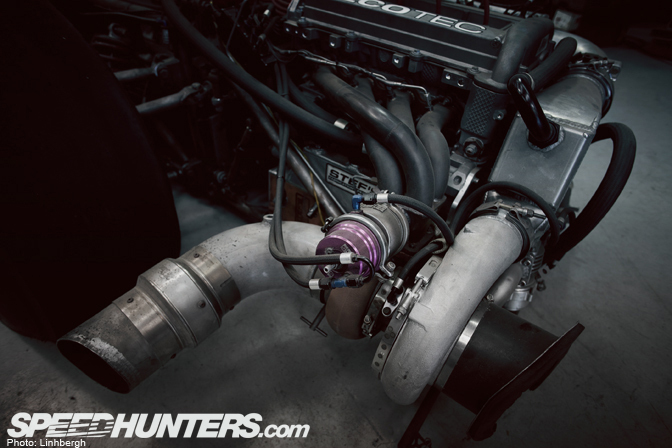 …which has been mated with a Precision custom turbo capable of 70+ PSI of boost…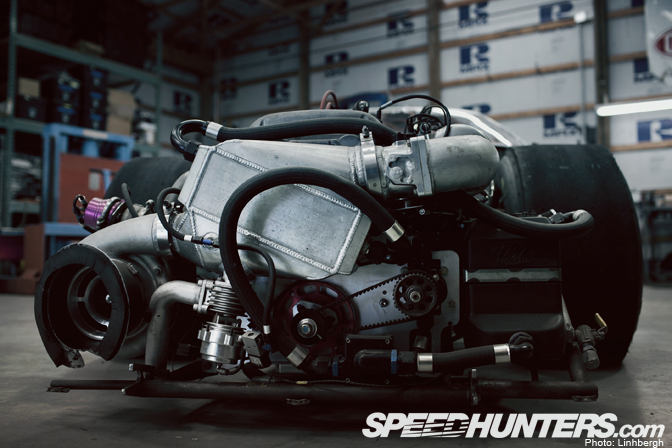 …and a Precision air to water intercooler.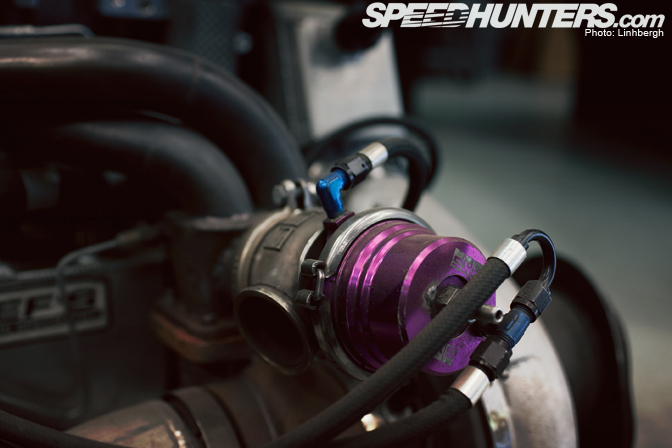 All this is managed by a FAST XFI ECU, MSD Digital 7 ignition and an MSD Boost controller. The result? 1675 HP.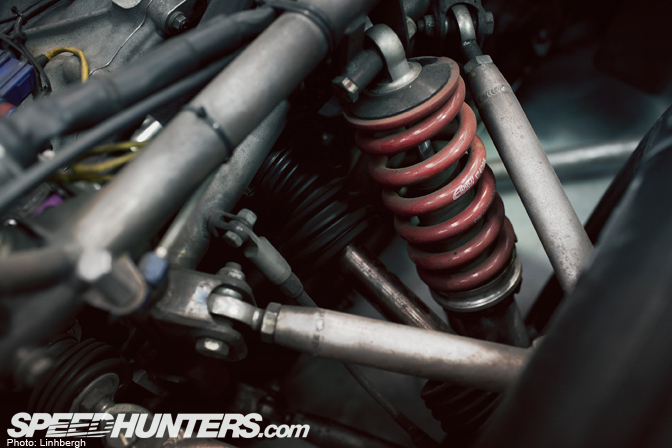 The front suspension features Strange double adjustable shocks paired with Eibach springs.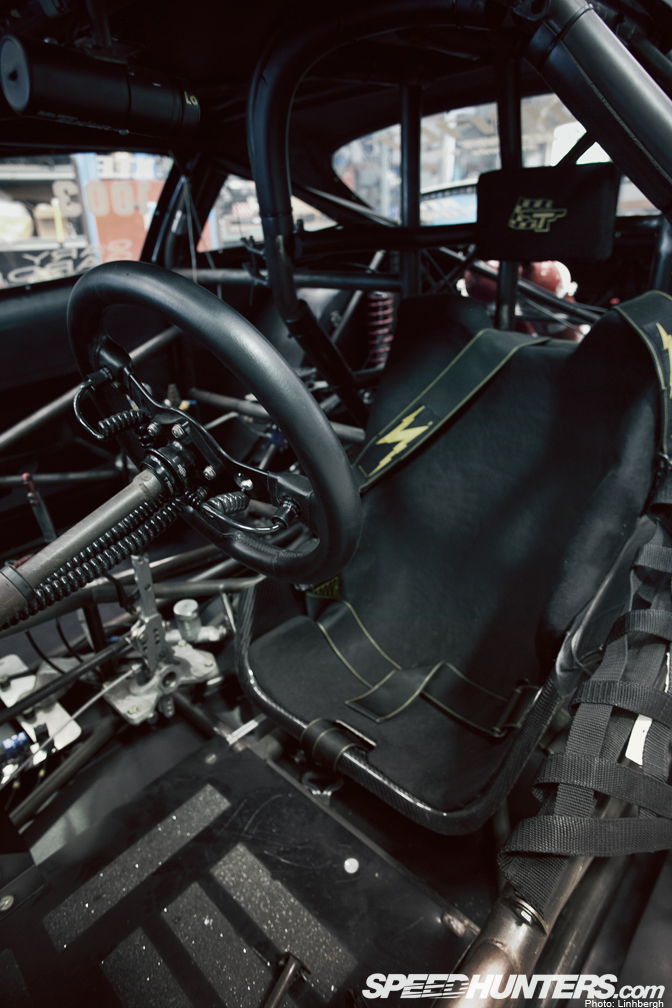 Before Gary was managing a drift team, this was the office he worked from.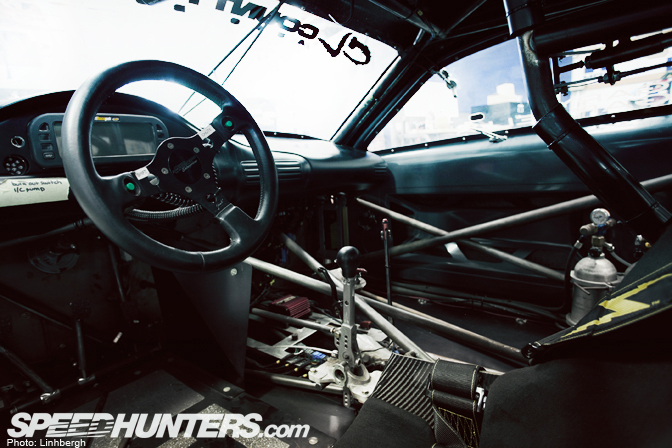 Here's another view of the interior. It's functional in every sense as saving weight was taken to account for every inch of the car. Even the floor is made of carbon fiber!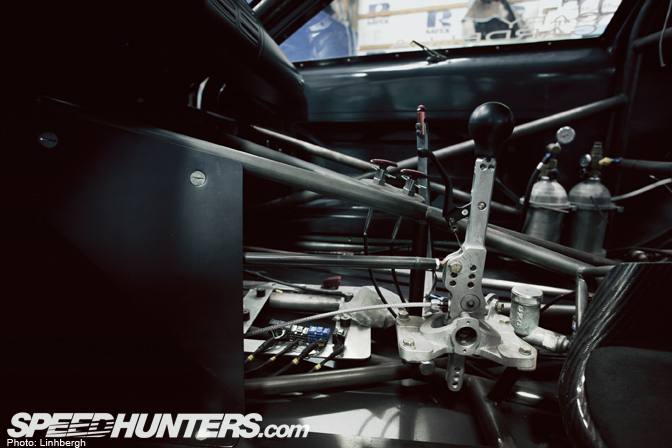 Xtrac 390 4 speed gear box with air shifter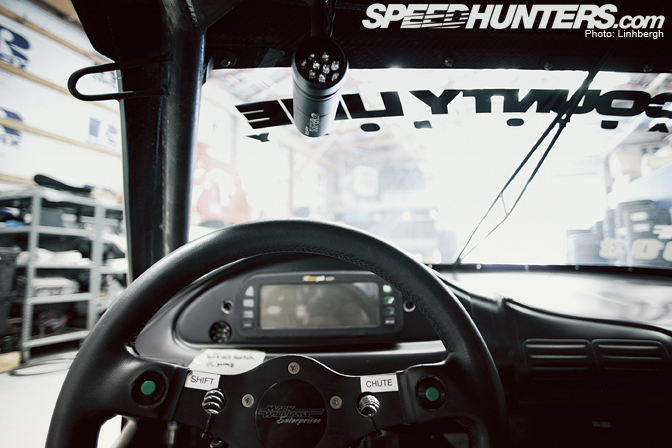 This is the view out of the cockpit from Gary's position in the driver seat.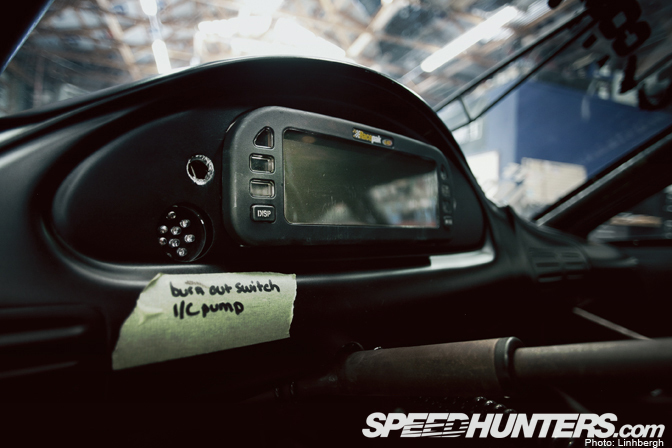 Since the car is a far cry from the factory car, you'll find no analog guages here. Instead there's a Racepak dashboard with a Racepak V300 data system.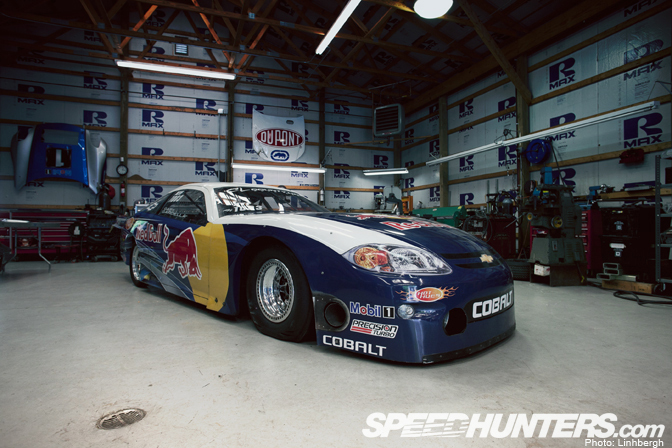 This car was debuted in 2007 for the Pro Fwd class and took the NHRA Pro FWD championship. Gary Gardella and this car currently hold the national ET record with a 7.15 @ 209.5 MPH!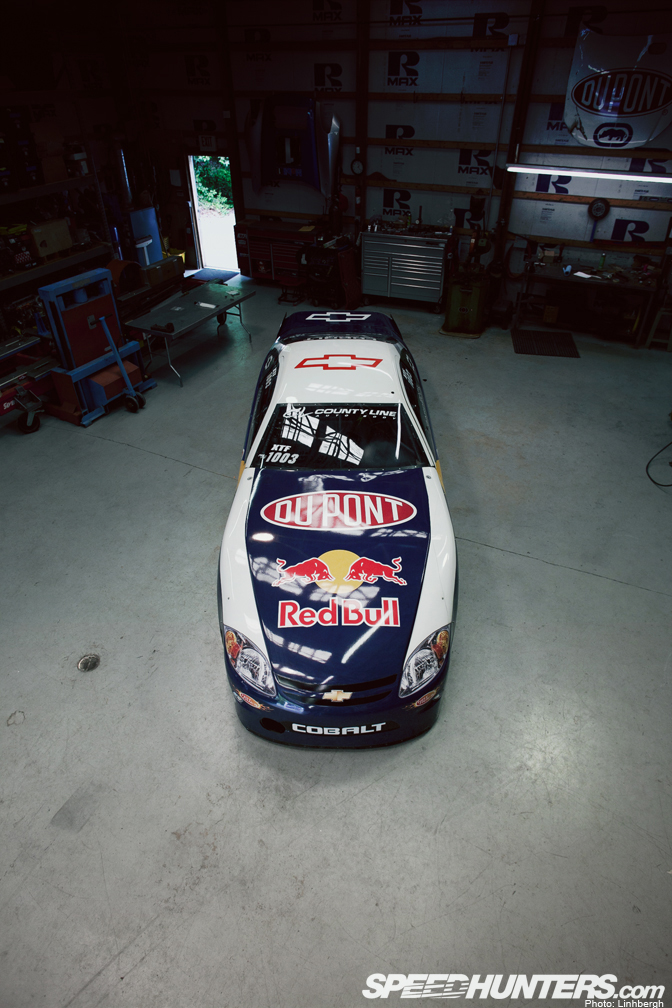 Gardella began racing in the 1/8th mile ADRL series after FWD drag racing lost their home in 2008. This Chevy Cobalt held its own rather well as it raced some of the quickest rear wheel drive drag cars.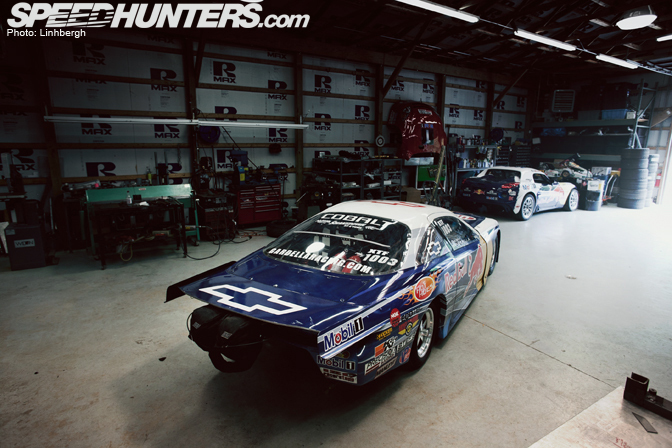 Many people still cry to this day that drag racing is dead. But if Chris Rado and Gary Gardella's Facebook pages are of any indication, it's far from being placed into its six-foot grave. People love a good grudge match and on October 1 and 2nd, that's what they're going to get.
In August, we'll take a look at closer look at Chris Rado's Pro FWD Scion tC which he will be racing against Gary's Cobalt.
-Linhbergh