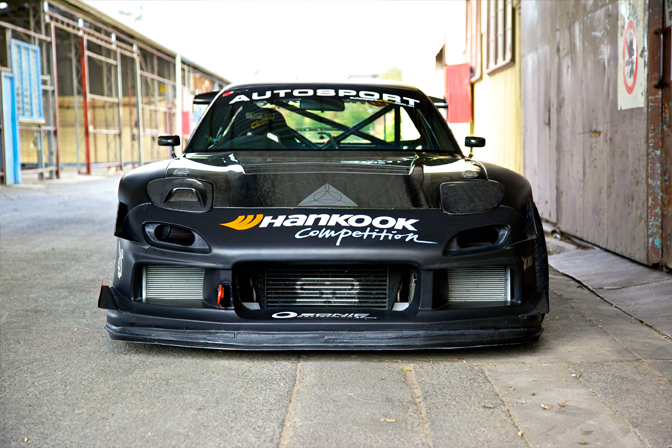 While Dino has been busy covering all of the 7's Day action over in Japan, I thought it was the perfect opportunity to show you this Australian RX-7. Owner Dr Brad Trenwith had grown tired of the constant worry of being pulled over by Australia's notoriously strict Authorities, so three years ago he bought a stock RX-7 and turned it into the time attack car you see here.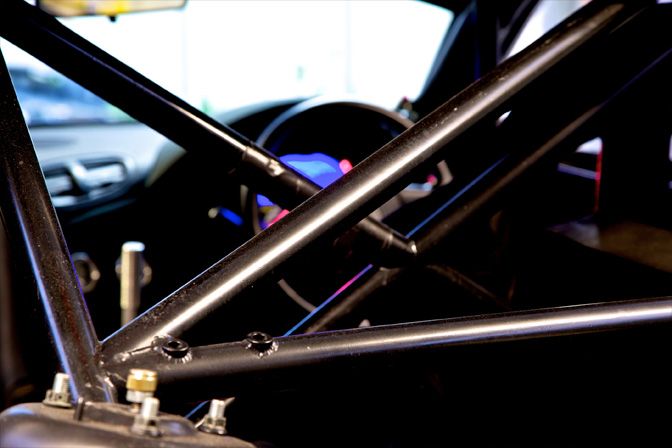 This Hankook/S2 Performance RX-7 started life as a stock example with 7,500 miles (12,000km) on the clock. "It had an engine problem" Brad said, "So it was sent straight to Ric Shaw for a full weld-in roll cage and to have the running gear and suspension swapped in from my street RX-7. Some old slicks were bought and the car went straight to the track. The plan was to enjoy the car like this for a while but, as is usually the case, that didn't happen."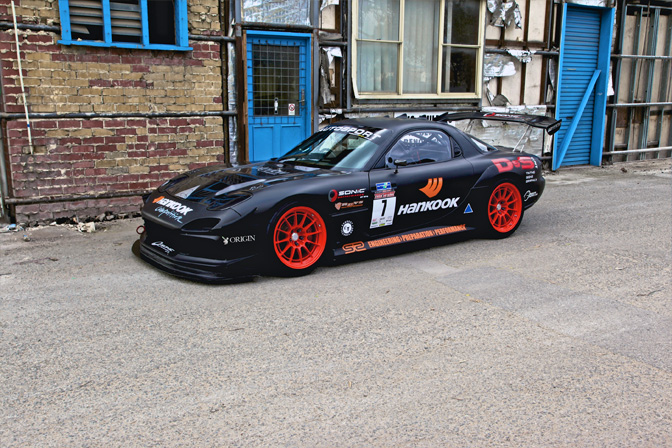 Indeed most enthusiasts will know exactly what Brad is talking about. With the modifying bug well and truly gnawing at him, the RX-7 was quickly pulled apart, tweaked and tuned. On its first outing at Sydney's Wakefield Park – before the track was resurfaced – Brad set a very impressive 1:04 laptime. Shortly after, Brad had a bridgeported 13B fitted which allowed him to drop his laptimes down to 1:02.6 on old slicks. However the faster laptime wasn't enough to make it a good day for Brad. "Sadly on this day my ambition exceeded my talent and I hit a wall. The car was looking fairly sorry for itself."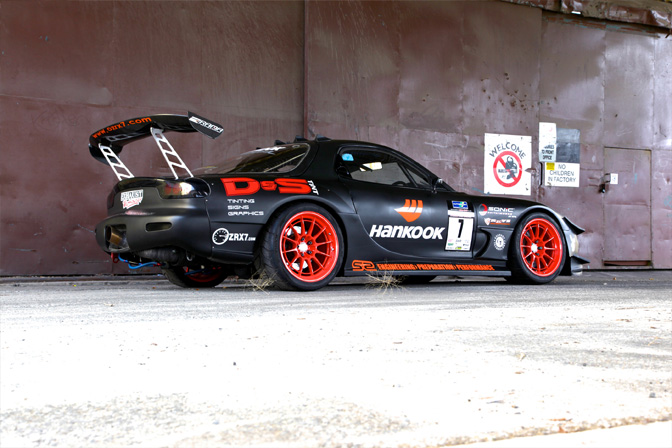 "At this time I made a decision. The best way to fix the damage was to cover it up!" So with that in mind, Brad fitted a wide-body kit from Bodyform, which allowed him to shoehorn 18×10.5 Enkei NT03 rims under the arches with 270 wide slicks all around. With this setup, his laptimes dropped to 1:01.1.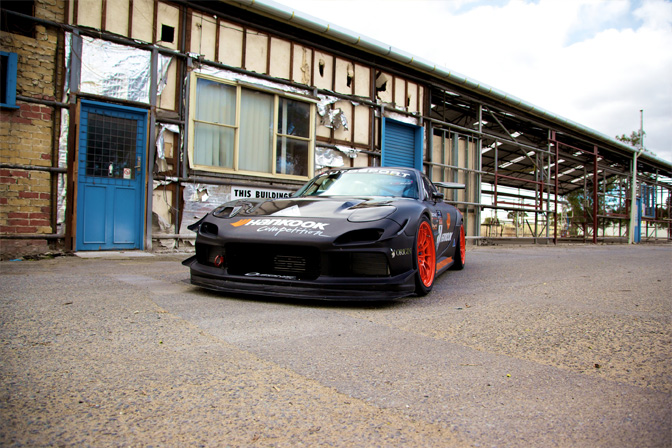 "It was about this time that time attack started to become big" Brad said. "Time attack racing really got a hold of me, so I teamed up with S2 Performance to rethink the suspension, aero and general setup."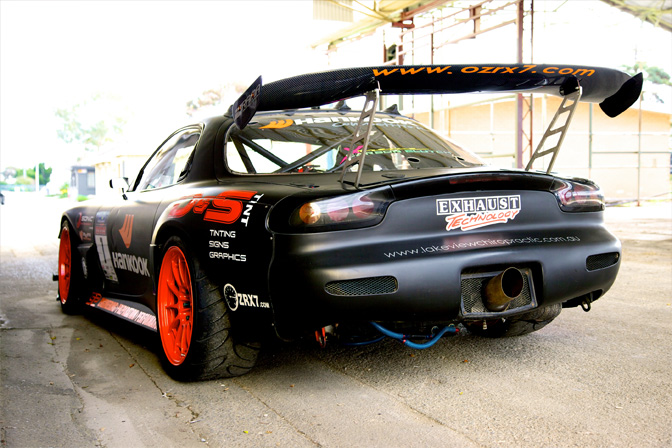 The move to time attack racing has proven very successful with Brad, having claimed a championship in 2009 and finishing 3rd in 2010 behind the Steve Knight Racing EVO VI and Willall Racing's R35 GT-R. Of course, the jump to time attack racing means the RX-7 no longer runs slicks, instead opting for R-compound Hankook Z221s.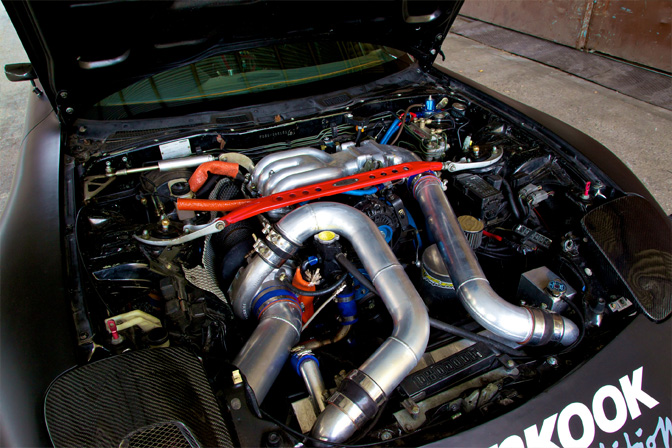 Brad will campaign the RX-7 at this year's World Time Attack Challenge, with the FD now sporting a revised setup. The bridgeported 13B – which features Series IV rotors and PTS seals – is boosted with a GT3788R turbo and is run by a Haltech ECU. The transmission has been swapped with an Albins straight-cut dog box and a triple-plate carbon clutch has also been dropped in.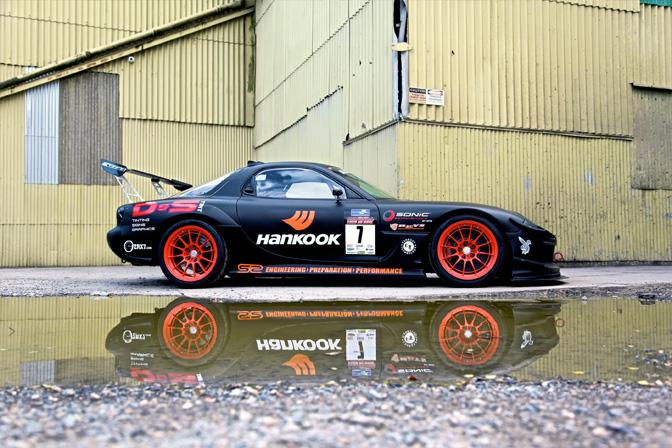 In terms of brakes, the FD runs CSC calipers on the front and AP Racing calipers on the rear. These work in conjunction with Wilwood rotors and Project Mu pads (you can see the P.Mu trademark green pads in the photo below).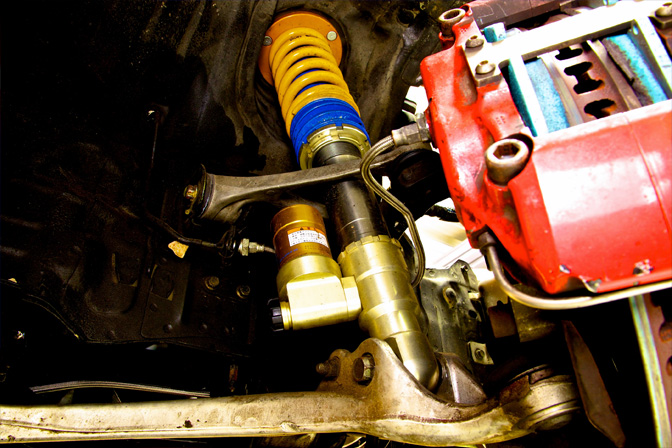 S2 Performance have spent considerable dialling in the Ohlins coilovers, but the team will be making further suspension alterations ahead of WTAC. Brad has also stated that the front and rear aero will be changed and the RX-7 will be retuned to make more power.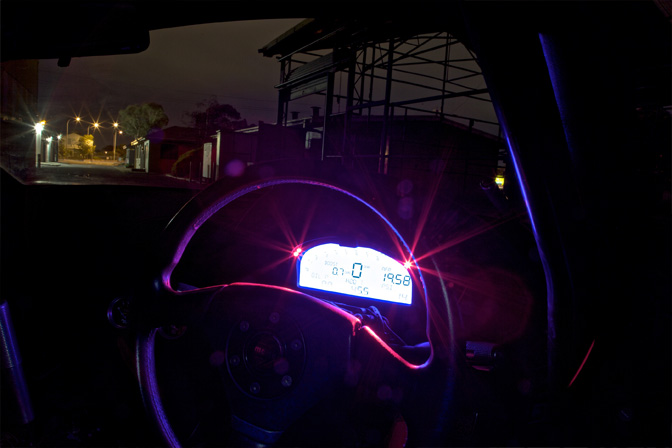 For those that are interested, you can see an onboard video of Brad at Mallala here. His personal best around Mallala is a formidable 1:11.47 laptime.
– Charles Kha
Photos by Sam Philp
Source: William Ng, Hankook Tyre Australia