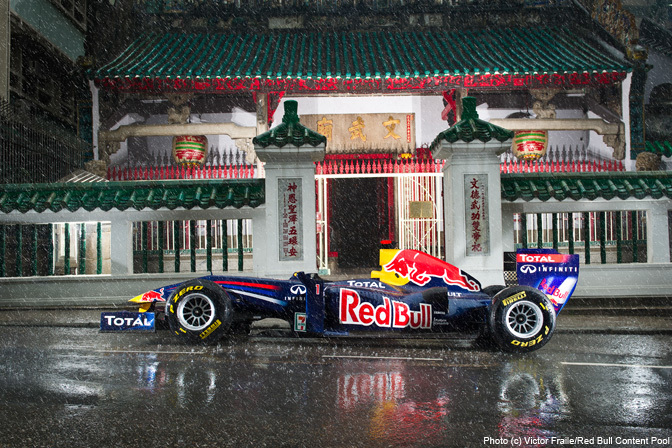 Over the weekend, Red Bull's Running Showcar team stopped by Asia to unleash their F1 car on the streets of Hong Kong.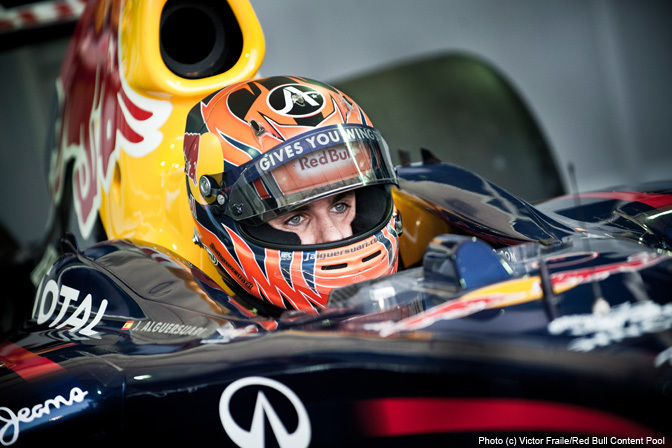 With a break between the Canadian Grand Prix and the next race in Valencia, Toro Rosso driver Jaime Alguersuari hopped into the Red Bull F1 demo car…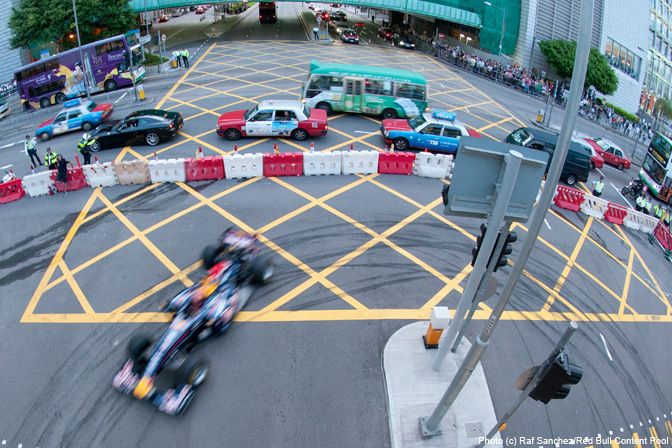 …And did multiple runs down Hong Kong's Lung Wo Road.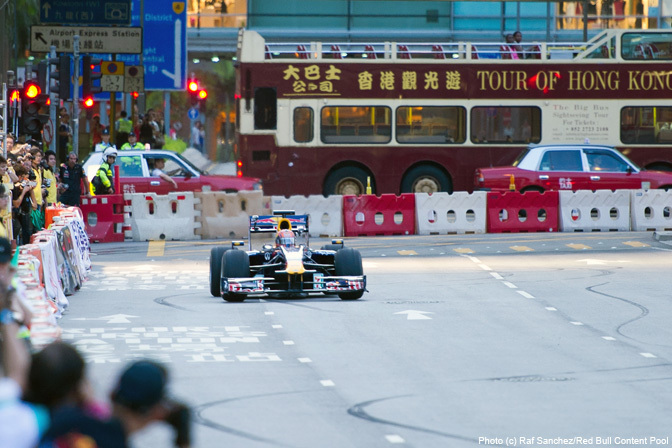 The Dragon Run event drew more than 43,000 spectators, and was supported by superbike and drift demonstrations.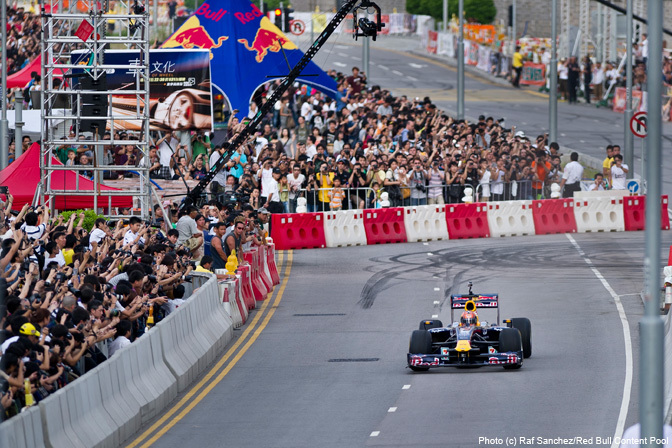 The main attraction however, was seeing – and hearing – an F1 car at full song.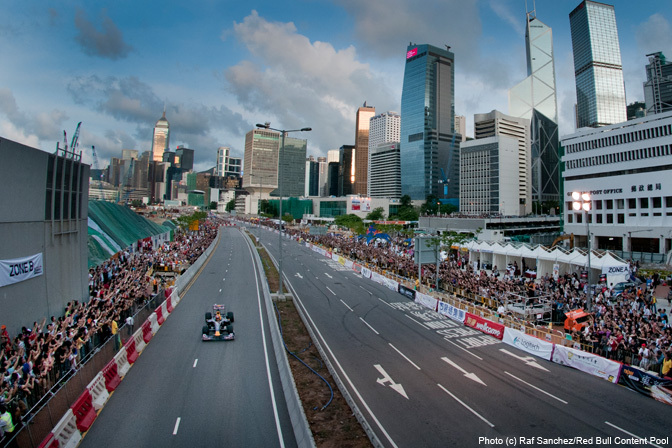 With a backdrop like that, I'm sure you'll agree that a Hong Kong Grand Prix would be perfect!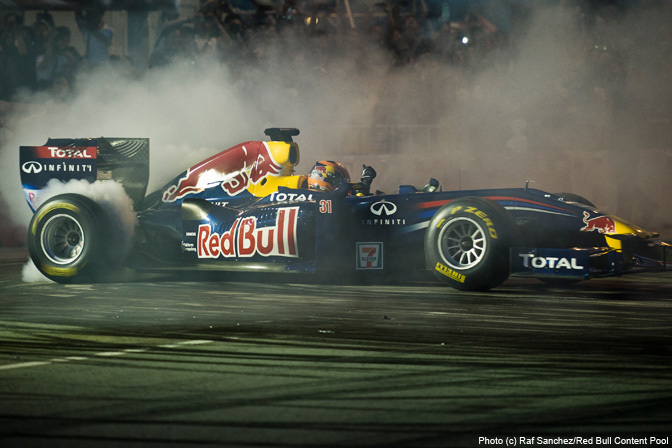 Red Bull's Running Showcar has been to many countries with their F1 car running on the streets of Sao Paolo and even on the beaches of the Dominican Republic…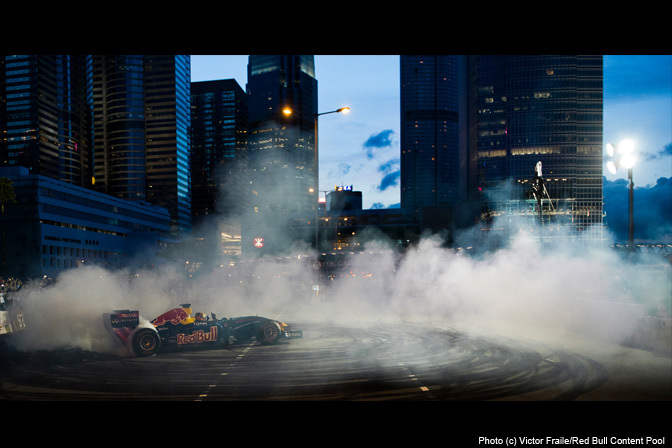 …One thing's for sure, wherever this travelling circus visits they'll be leaving some nice marks on the asphalt!
- Charles Kha
Photos by Victor Fraille, Raf Sanchez, Red Bull Content Pool