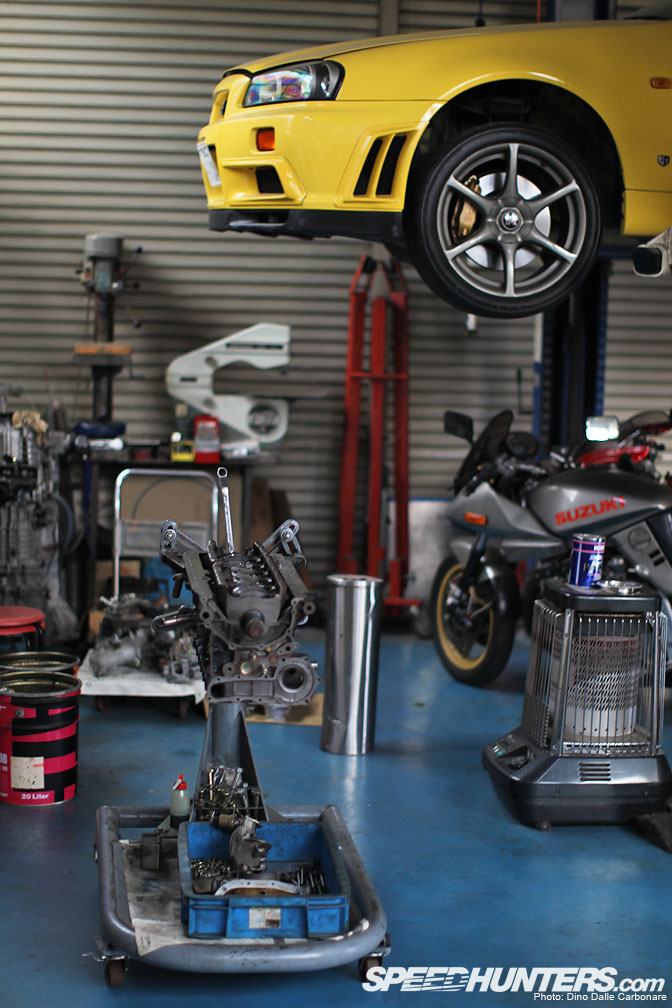 It's been a while since I've checked in with Dandy Tanaka and the whole Bonneville GT-R project. With the car being prepared for the 2012 event there is admittedly no rush in the whole build. Yoshi's BNR34, an ex-press car that was hand built by Nissan engineers before the actual production of the san-yon began back in 1999, has been sitting in its hoisted up position on one of Dandy's lifts for the better part of the last year, it's guts dropped down and currently undergoing necessary upgrades to make it reliable for the speed trial.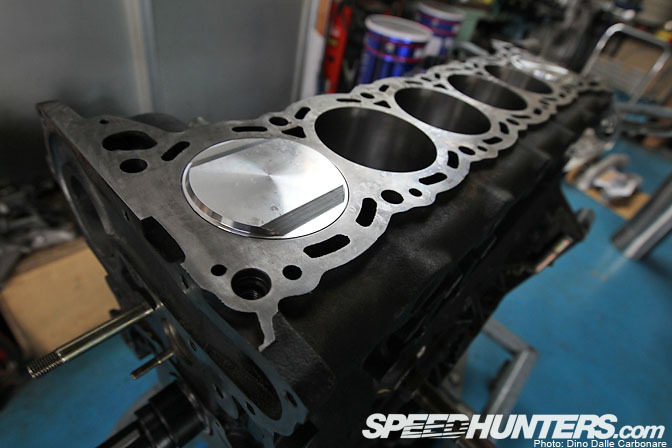 It even survived the March 11th earthquake unscathed, managing not to fall off the lift!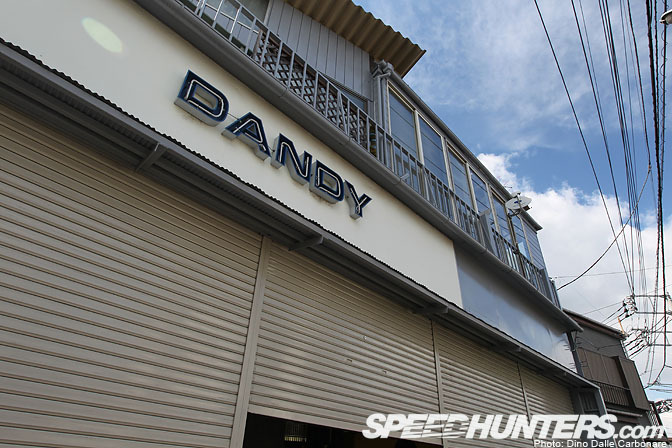 Dandy has dedicated most of his spare time to the project, slowly putting together the bottom end…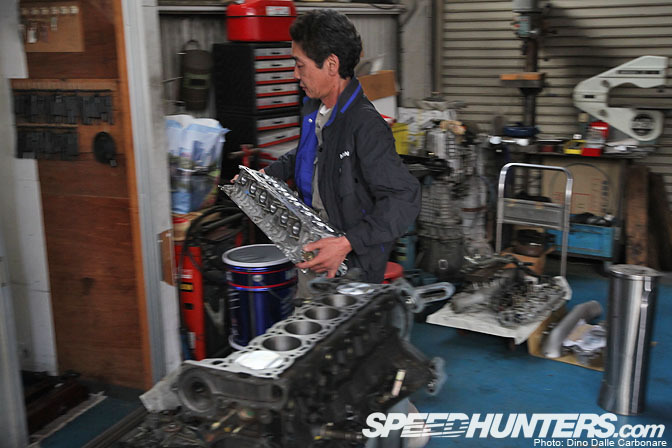 …since the last time I went over to check how things are doing. He was kind enough to hold off fitting the head on the now 2.7L RB26…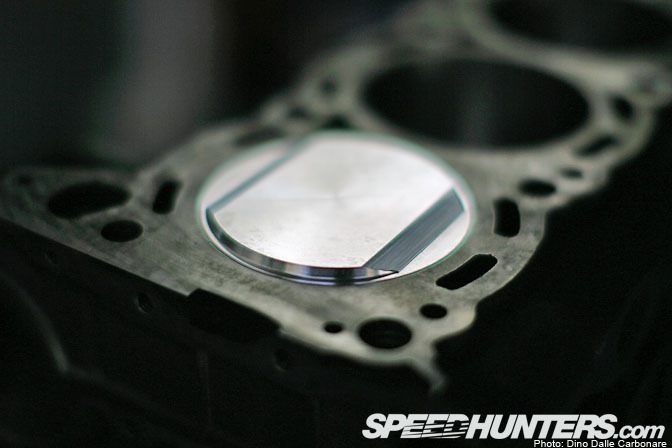 …so I could grab a few shots of the JUN stroker kit. So along with the special JUN-designed, Cosworth-made pistons (no longer on sale by the way, this was a very special order)…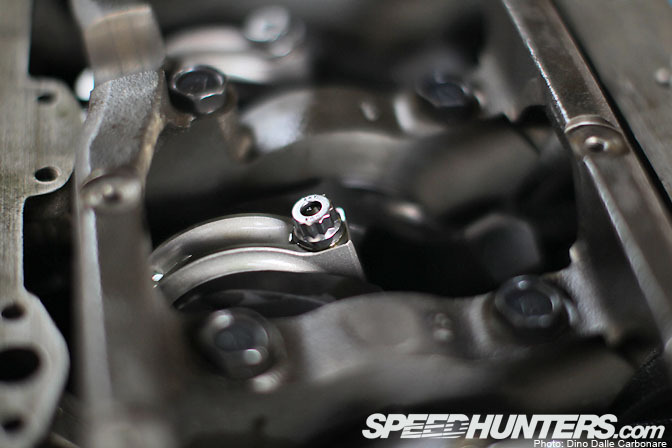 …the H-section JUN connecting rods have been bolded down in place…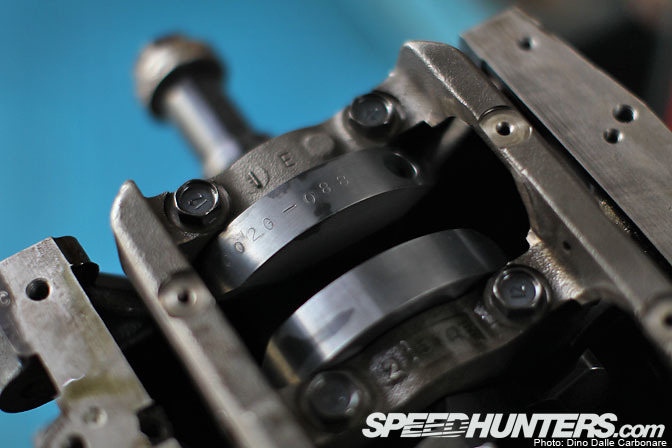 …on the slightly longer stroke, forged and fully counterbalanced JUN crankshaft. This kit was chosen as it keeps capacity low, the conrods nice and short to allow the engine to rev reliably to and over the 9,000 rpm limit.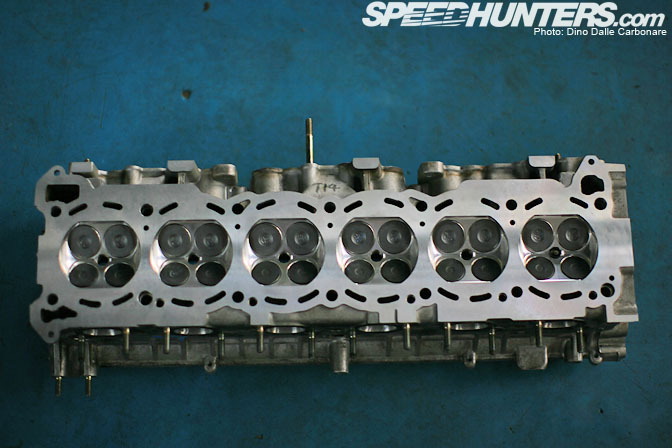 Like we already saw in the previous part, the ported, polished and upgraded head is already ready to go and will be sealed onto…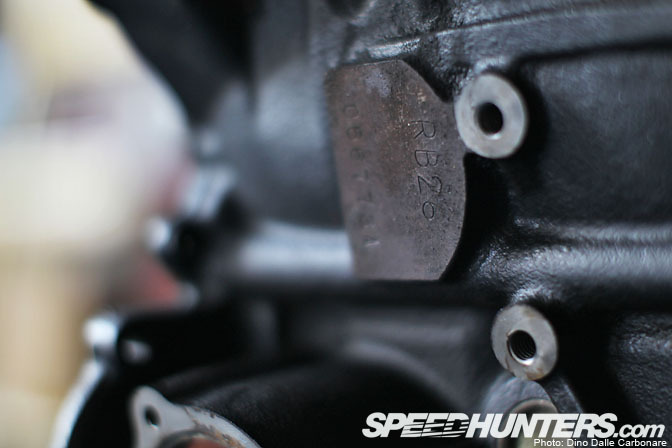 …the block along with an HKS metal head gasket. Dandy and Yoshi have also decided which turbocharger to go with, picking the rather large GT-X blower from the GCG Turbos range, giving more than enough scope to achieve the 800 to 1000 HP the GT-R will require to smash that 400 km/h (248.5 mph) barrier.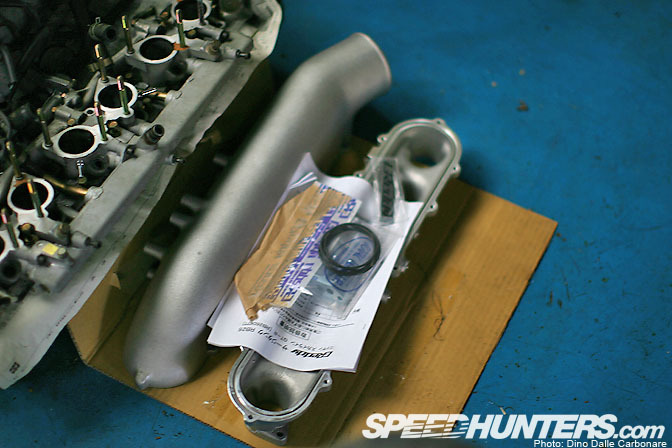 The savage boost of the GT-X will be channeled into the combustion chambers by this Trust intake manifold…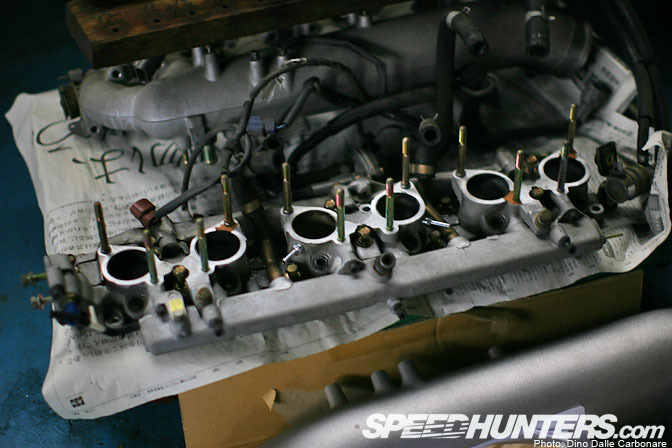 …while the stock 6-throttle set-up will most likely be retained to allow for drivability, as if you remember Yoshi plans to drive the R34 on the street again after the Bonneville event.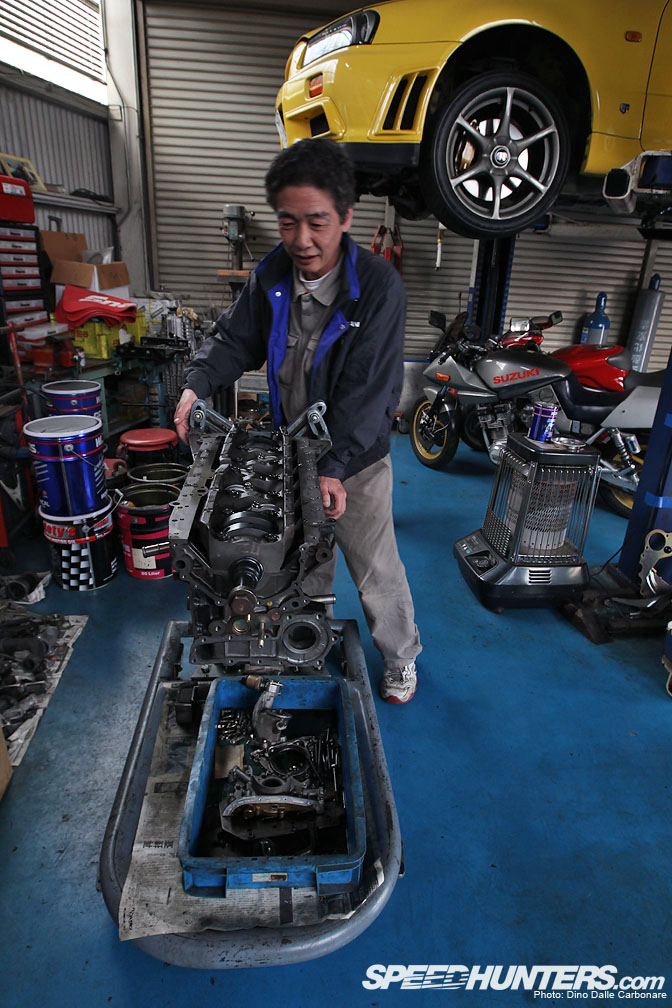 As soon as the engine is dropped into the engine bay along with the GCG turbo I'll make sure to stop off at Dandy's again to grab some more shots. Would be cool to be there for the first time the motor is cranked into life!!
-Dino Dalle Carbonare