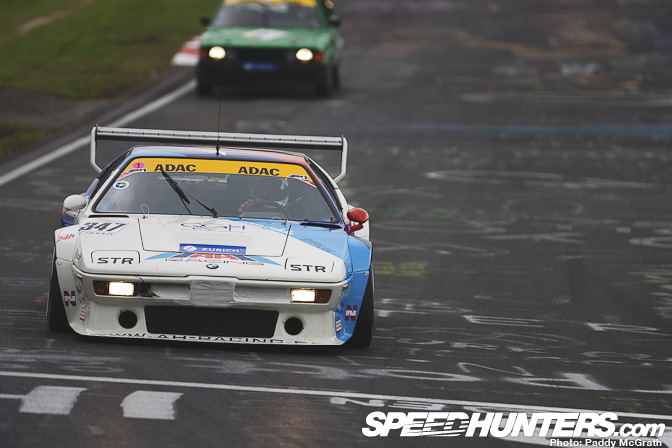 Shooting at the Nürburgring is always a special occasion. Shooting a grid of classic and retro motors as they battle for position around the Grüne Hölle is honestly an experience no other.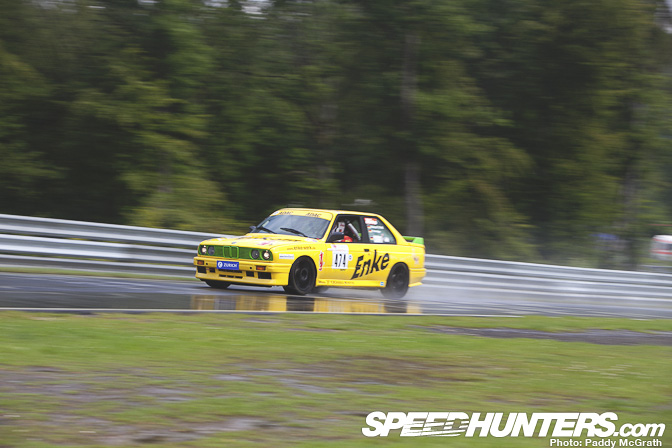 To be honest, I knew little of the Ring Classic until attending last year's twenty four hour race and to say it left an impresssion would be quite an understatement.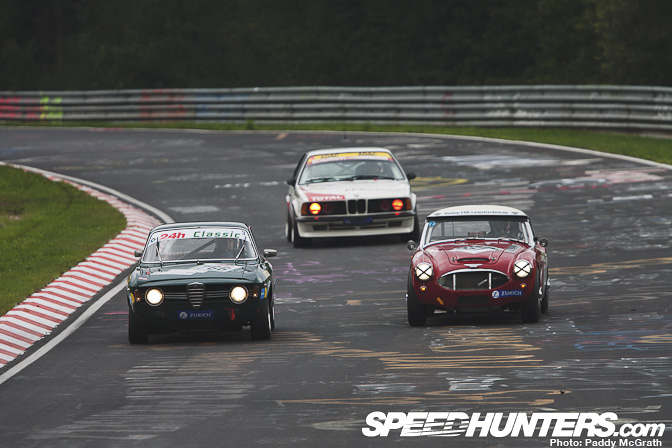 What's strange is how difficult it is to find information about the race anywhere. Even in the press centre here, there there are no timing sheets, results or entry lists (or at least not that I could find anyway)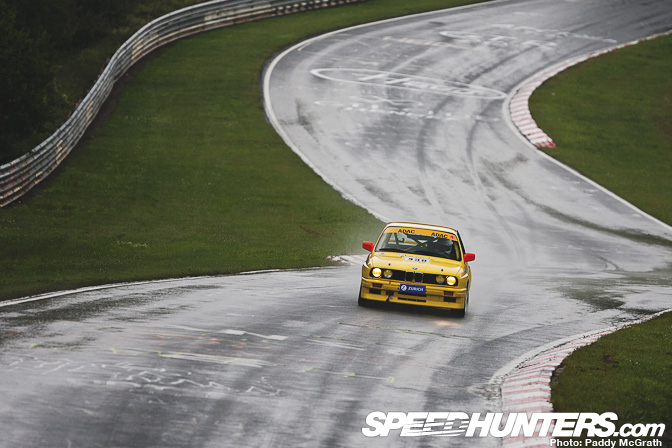 It's even difficult to find (English language) coverage of previous events online.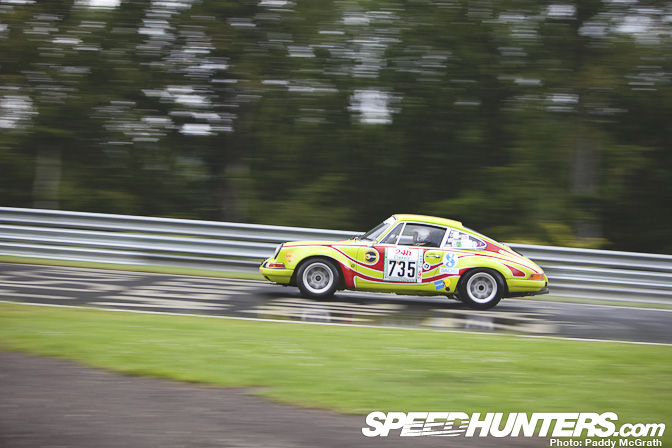 It's a shame because it's really something that I'm sure the motoring world would appreciate and enjoy.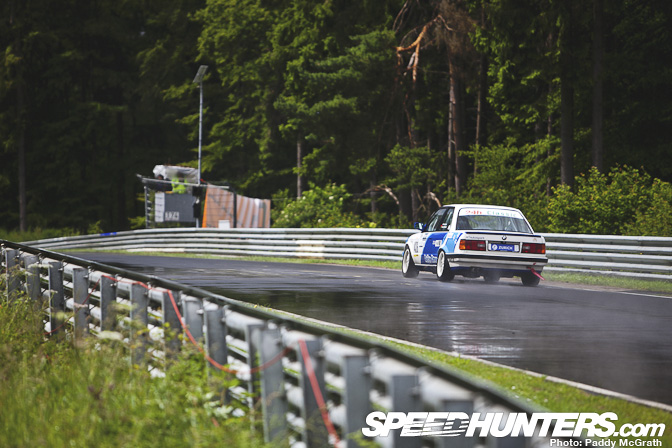 The weather here at the Nürburgring is something else all together. I know how we all like to talk about our race circuits having their own weather system (in Europe we do at least) but the 'ring is just insane. You can be drowned one minute and the next minute the sun is out and it's too hot !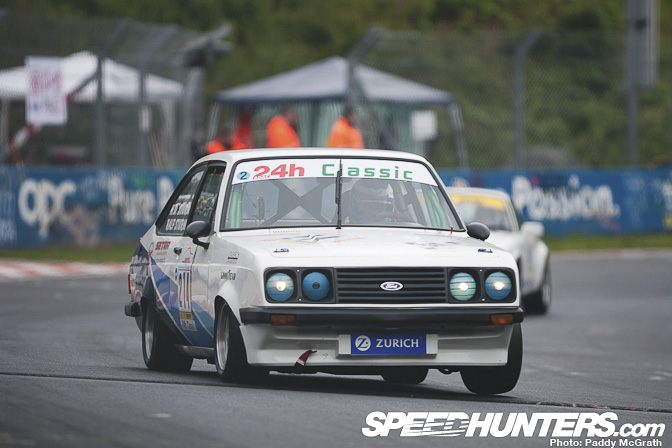 The changing weather however is a part of what makes the Nürburgring so special.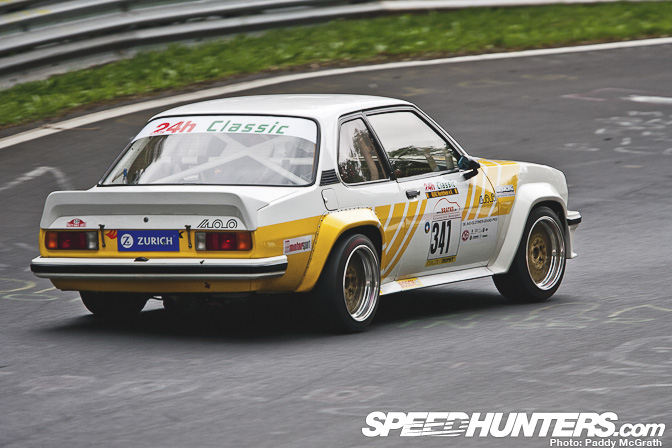 Not only do the drivers and teams have to contend with possibly the hardest racing circuit on earth, they have to try and do so in a variety of different conditions.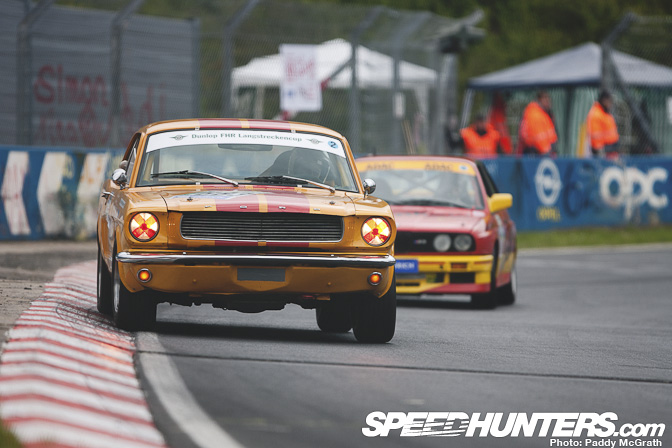 It's no wonder why so many manufacturers have a base of operations here for testing purposes, it's like having several different climates in one place.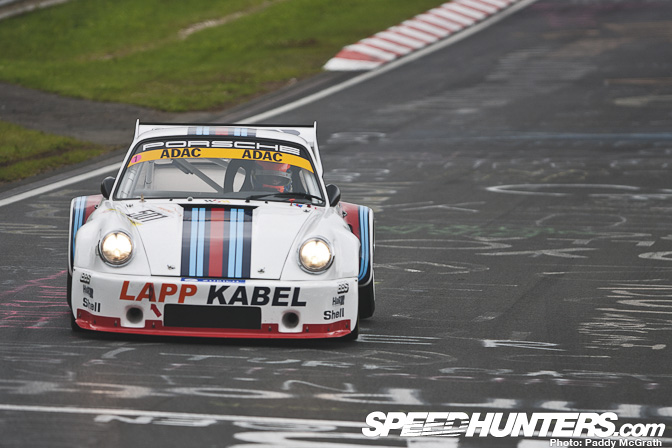 The classic race is open to pretty much any car built prior to a mid-1980s date. Like its younger, modern brother the differences in speed between the different classes adds yet another variable into the mix.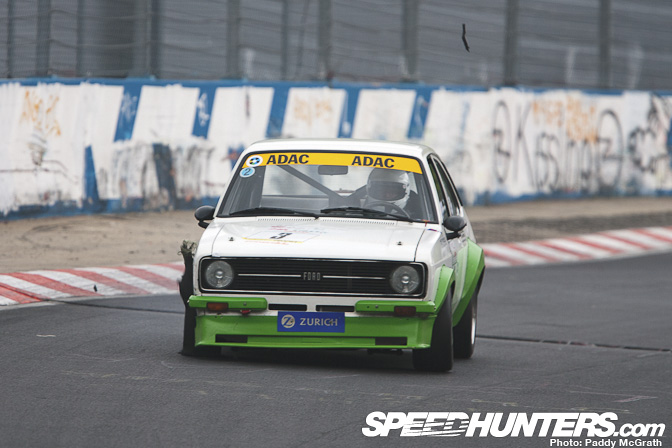 Combine all of these things together and then add a technical problem into the mix and it's not hard to see why the recovery services are so busy throughout the event! One puncture like this at the start of a lap can mean certain disaster to any hopes of a class or overall win.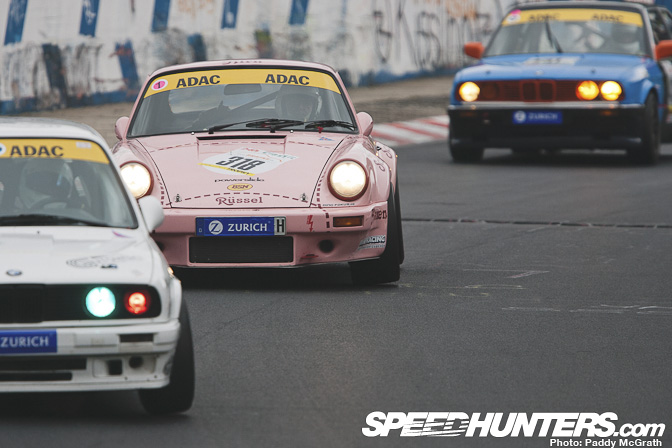 It's clichéd as hell, but no where else is the phrase 'to finish first, first you must finish' more appropriate.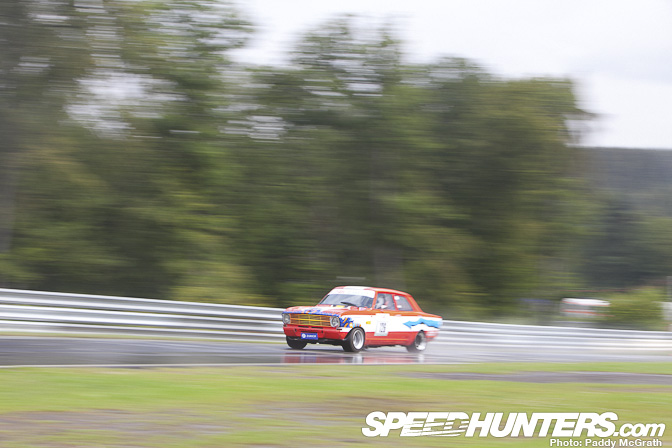 Relative speed, mechanical sympathy, consistency and a bit of luck might just see you to the finish line.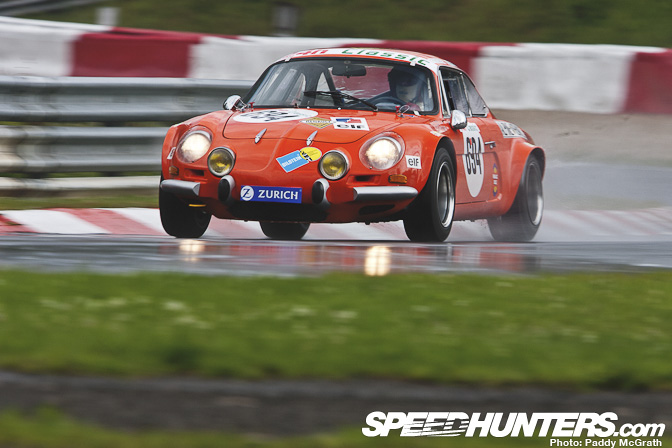 The Nürburgring is the greatest motorsport amphitheatre in the world. Everywhere else pales in comparison to the visual and aural experience of the 'ring.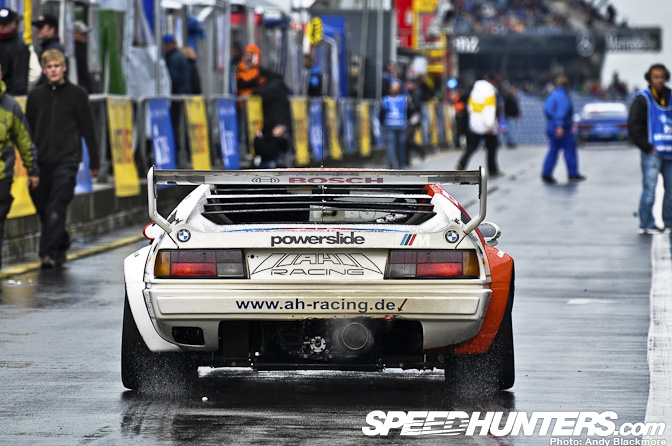 Every member of the team here knows how fortunate we are to be shooting this event and we want to do our utmost to bring you on this incredible journey with us. The Ring Classic was a three hour endurance event, a mere eighth of what the 24HR race brings to the table.
It's raining here now quite heavily with only a couple of hours to go to the race start. Be sure to follow us on Facebook and Twitter for updates as we get them and keep an eye out here for more in-depth reports, desktops and more. I've to start getting ready now to shoot the start of the race, see you guys on the other side !
-
Paddy McGrath