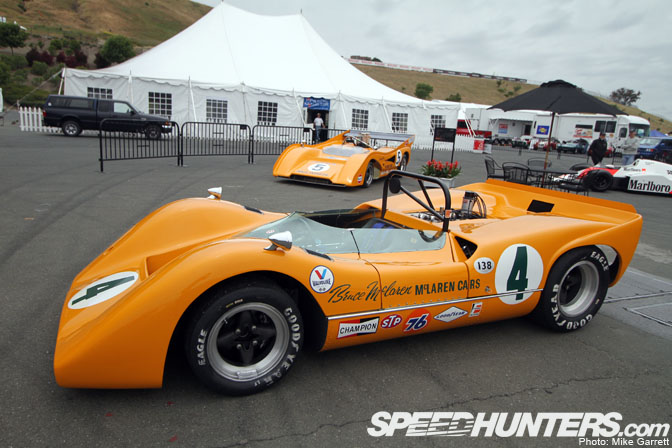 With McLaren being the featured marque of the 2011 Sonoma Historic Automobile Festival, you could count on seeing dozens of different vehicles from this storied car builder.
Besides all of the private-owned McLaren race cars that came out, the McLaren Automotive Company itself had a large display in the paddock with several models representing the brand's history.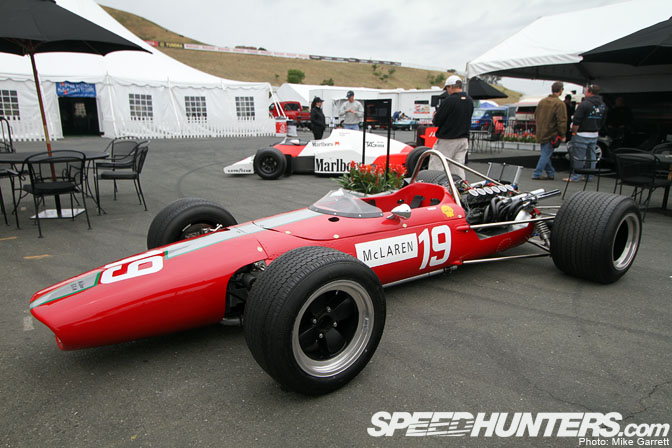 To represent the early part of McLaren's Formula One history, the 1965 M5A race car was on hand. It's powered by a BRM V12 makes 370 horsepower.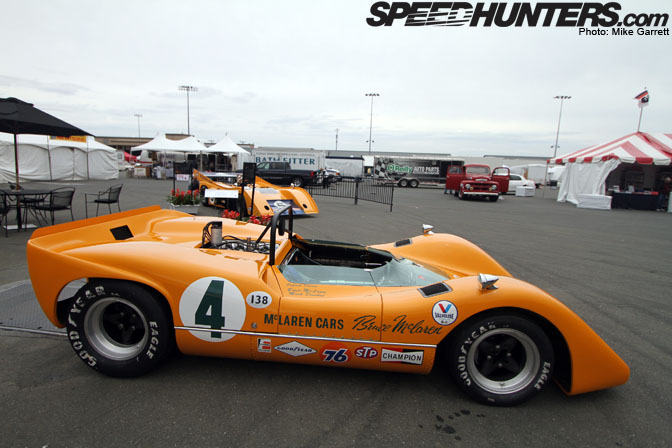 There were also a handful of Can Am cars, a very imporant part of McLaren's racing history. This is the 1967 M6A, which Bruce McLaren himself helped drive to the '67 Can Am championship. Bruce would tagically be killed while testing a Can Am car at Goodwood in 1970.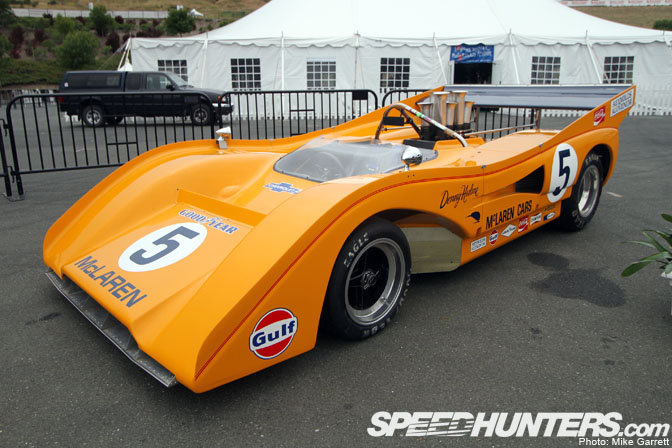 This is the 1971 M8F, another championship winning McLaren Can Am car.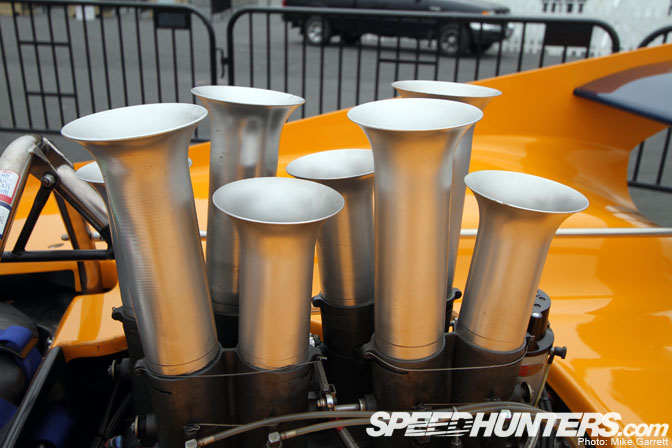 Like the other Can Am cars, it's powered by a Chevrolet V8. This particular one made over 700 horsepower.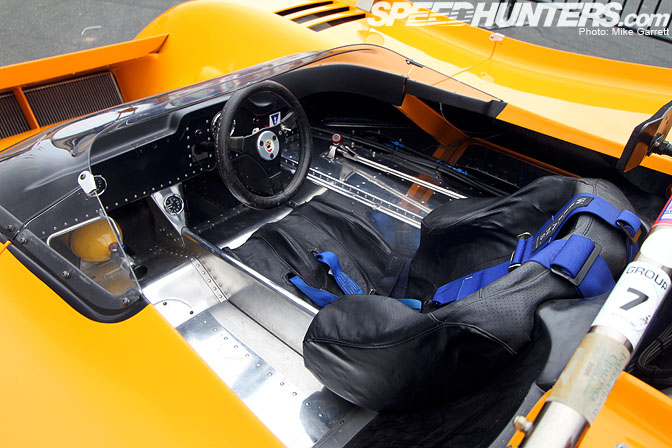 Cockpit view. Very spartan, as a race car should be.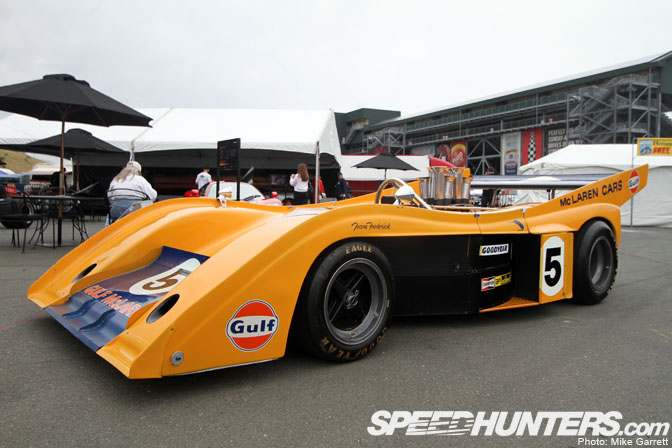 The 1972 M20 was the last McLaren Can Am car before the team refocused on open-wheel racing. By this time the Porsche teams had taken over front-runner status with their 917/10 Can Am monster.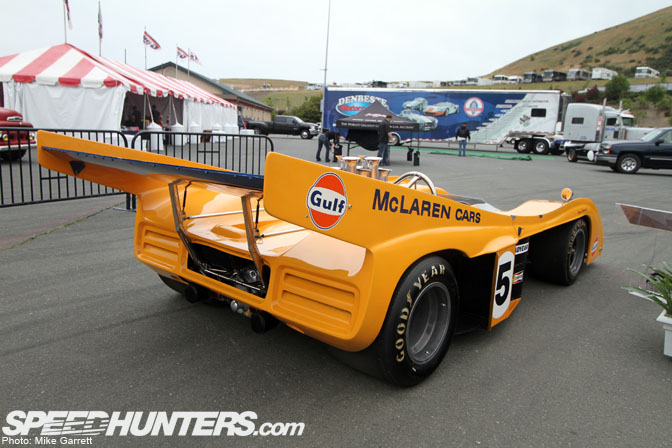 With the M20 you can see just how far the aerodynamics had advanced by this point.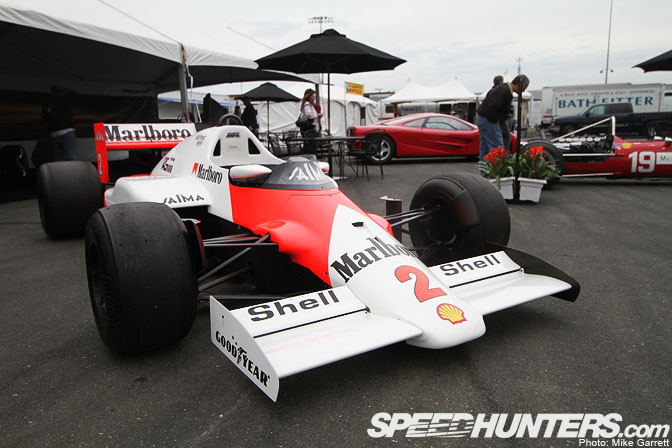 More Formula One history with the 1985 MP4/2B championship car driven by a certain Alain Prost.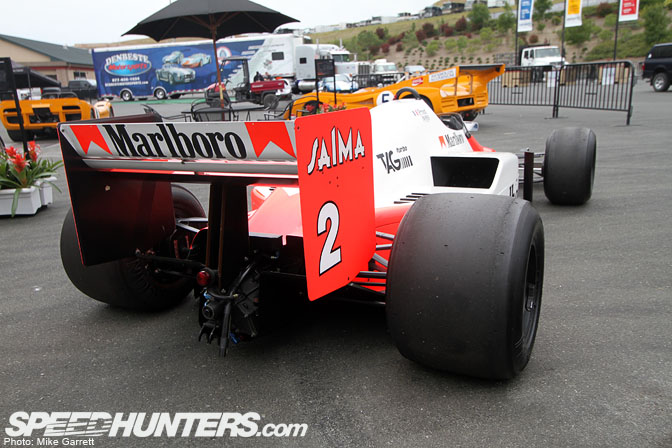 I'm not quite the F1 fanatic that some of the other Speedhunters staff are, but I find myself getting more and more hooked.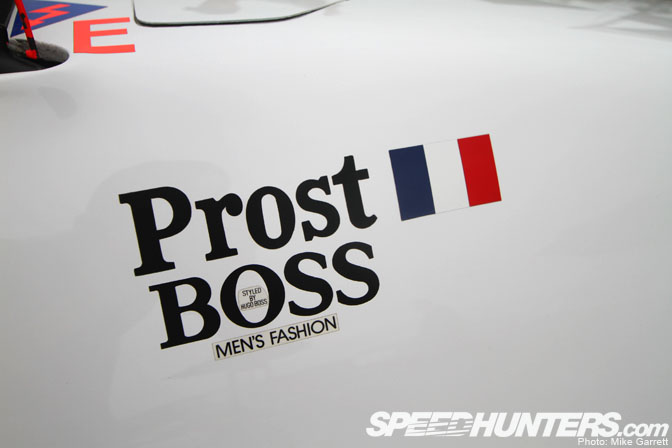 It's certainly humbling to be in the presence of such legendary machinery.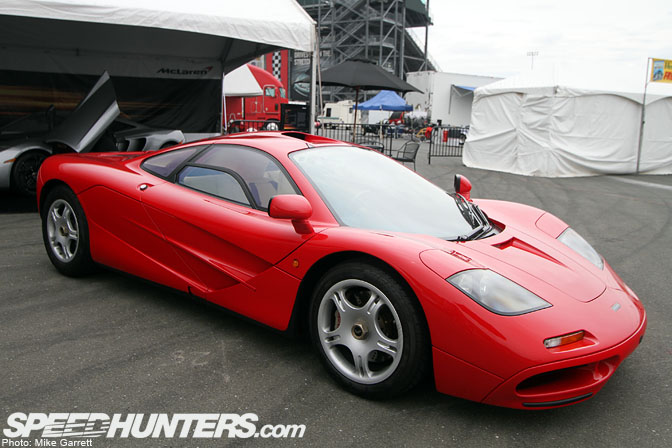 This display also included a 1995 McLaren F1, originally built for Michael Andretti.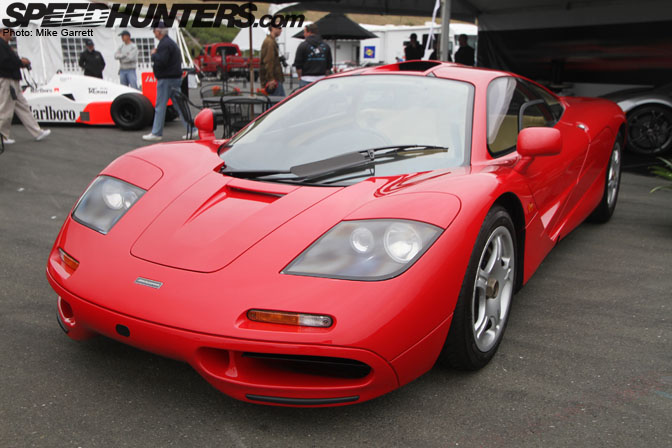 Still an absolutley beautiful car by today's standards.
Lastly, McLaren also brought out a new MP4-12C, which seemed to get quite a reception among the vintage racing crowd.
Couldn't think of a better way to close out the McLaren history lesson than by taking in the lines of this modern beauty.
-Mike Garrett