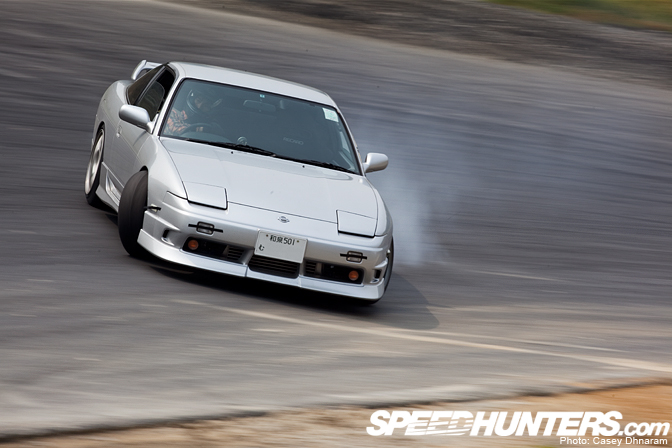 After the Meister Cup at Meihan we found ourselves back in Suzuka, this time at the Twin Circuit which is located a couple hundred metres up the road from the Motorland Circuit which you may remember us visiting.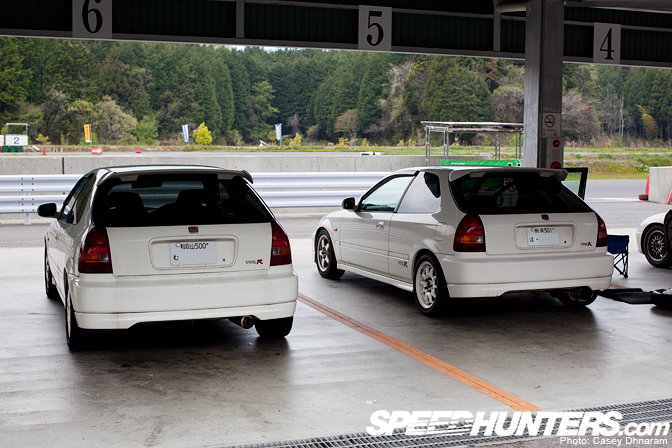 Arriving at the venue we noticed there was some grip racing taking place on one of the circuits which attracted quite a variety of cars from these EK9 Civic Type Rs to Suzuki Cappuccinos.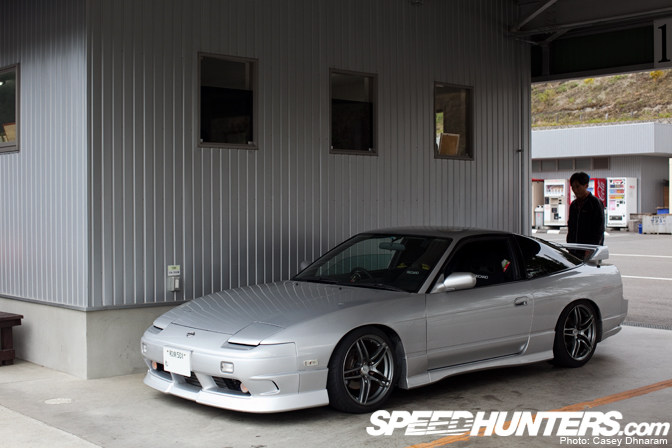 However, on the other side of the office we noticed a few drift cars such as this silver RPS13 Type X which looked super clean on a full set of AVS Model 5s.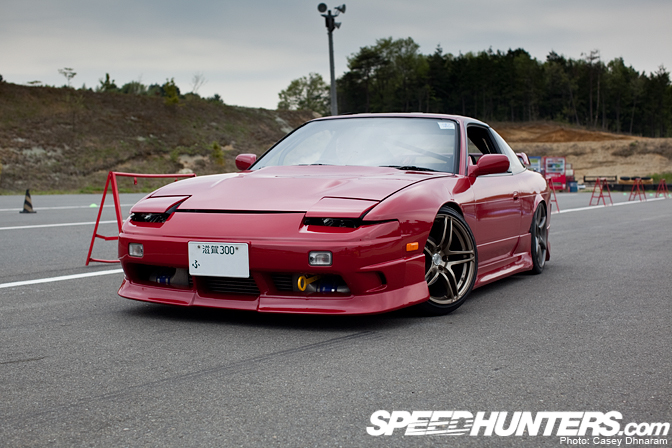 The other Japanese driver who happened to be leaving just as we arrived was riding in this gorgeous RPS13 once again on AVS 5s and Grenades on the rear. Unfortunately we didn't get to see him drive.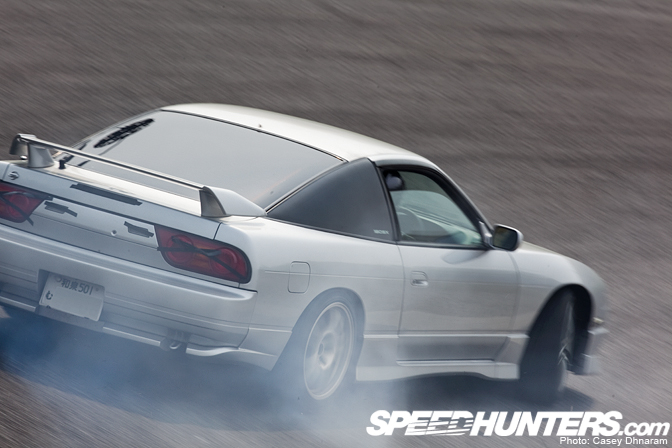 Not long after a walk around the pits the Japanese were out showing us Australians how it's done…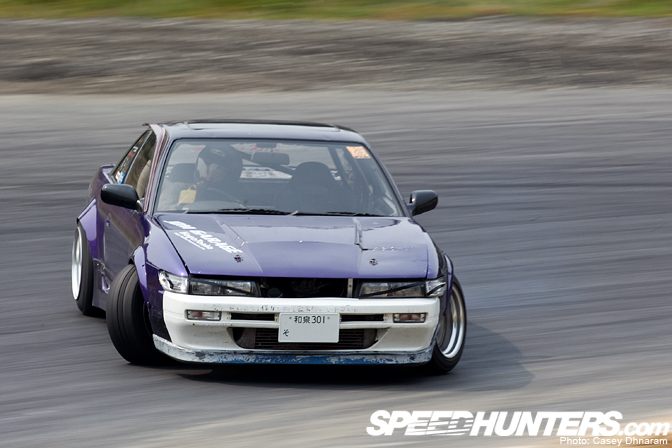 One of the first members of our group to test out the track was John Dollison in his purple PS13 which looked great out there I might add.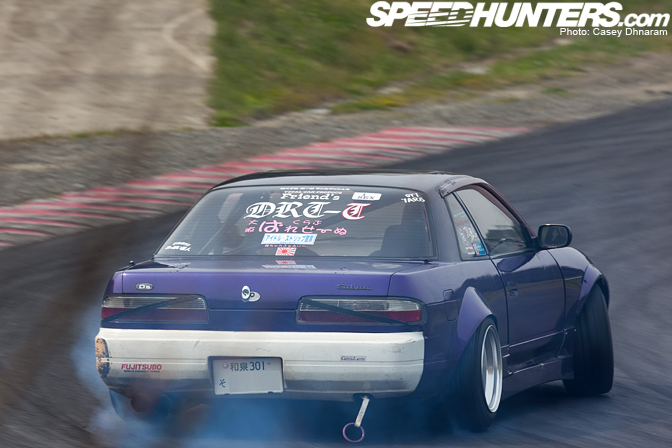 Especially from the rear with those huge 15″ wheels.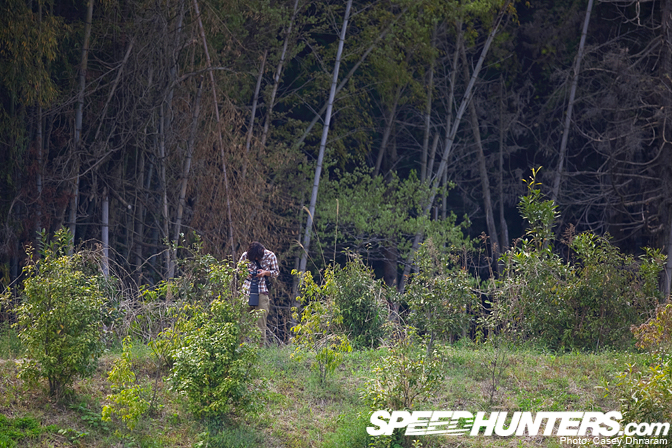 I was greeted by a young Japanese photographer who was hiding in the bushes down by the first right-hander.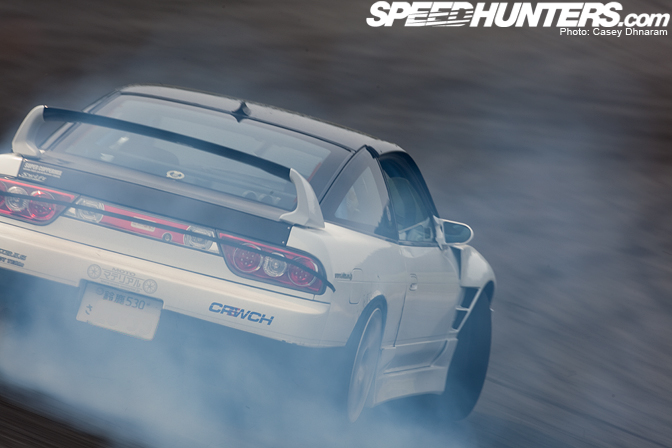 Another driver who arrived a little later than everyone else was driving this RPS13, which had a deafening note to it.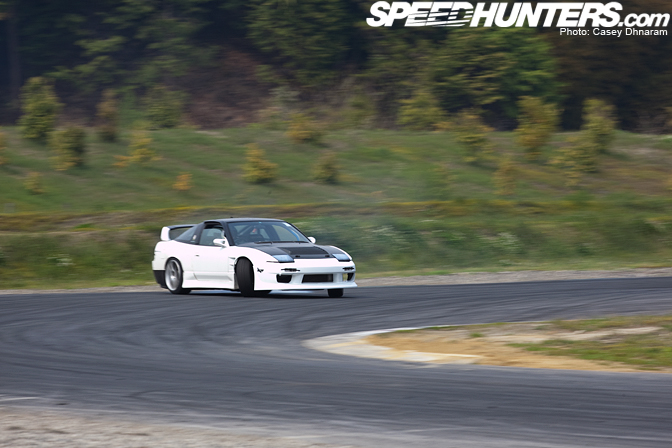 The Japanese really do know how to drive their local circuits to their full potential, lap after lap. You'll remember this car from the spotlight we just published.
As the afternoon came around the Aussies got the hang of things pretty quickly. Here is a shot of Todd and Nathan in their S-chassis cars ripping into the first corner side by side…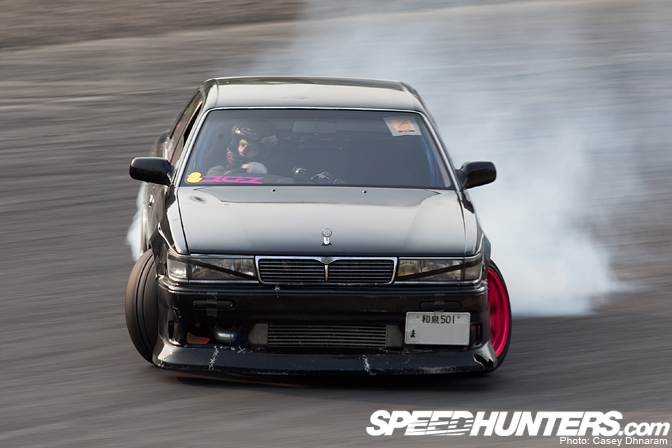 …followed by Daniel Buchna in his SR20DET powered C33 Laurel.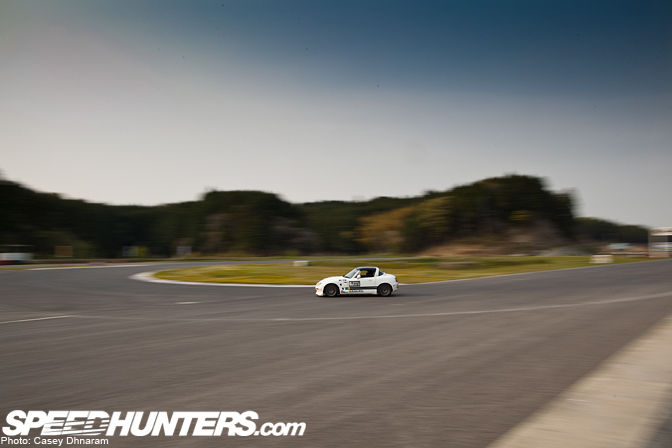 Heading back to the pits I thought it was a good opportunity to grab some photos of the grip racing taking place on the opposing circuit. As mentioned before there was a nice variety of cars such as Suzuku Cappuccinos…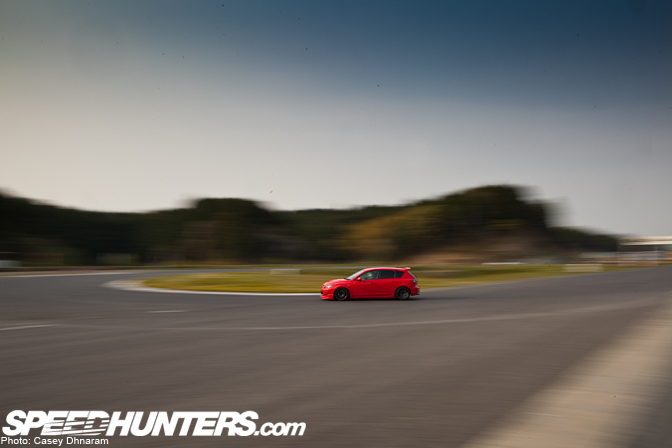 …and even Mazdas.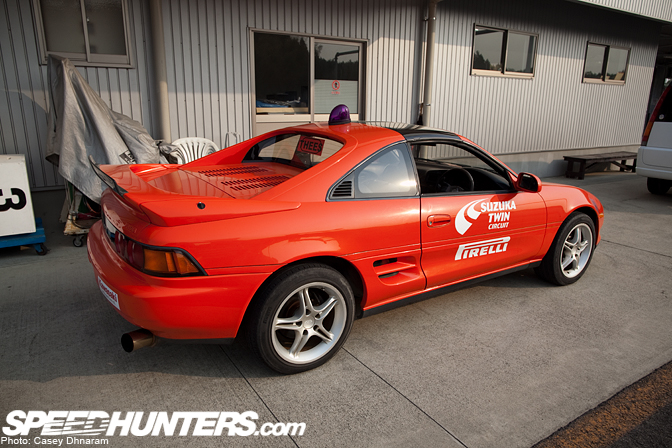 This vibrant orange Toyota MR-2 safety car was just screaming out for a shot…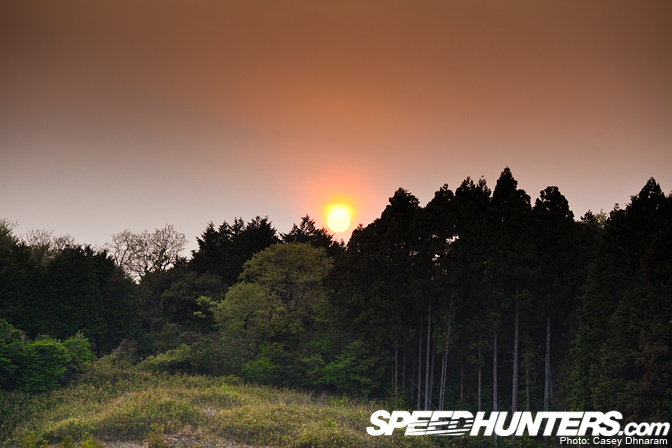 …along with the dramatic sunset.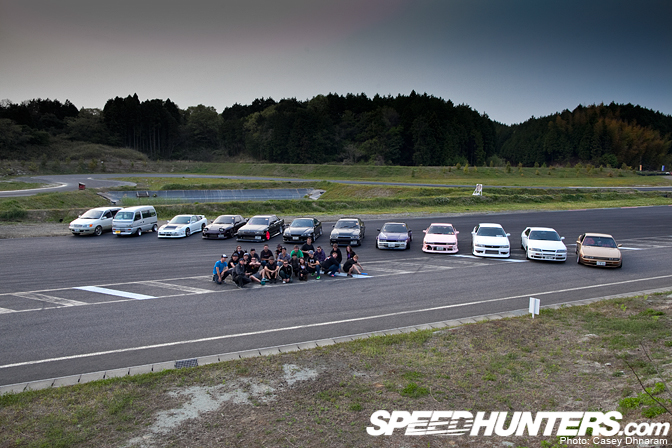 Another day had passed and another track driven by the Australians. Keep an eye out for some crazy Meihan action next!
-Casey Dhnaram