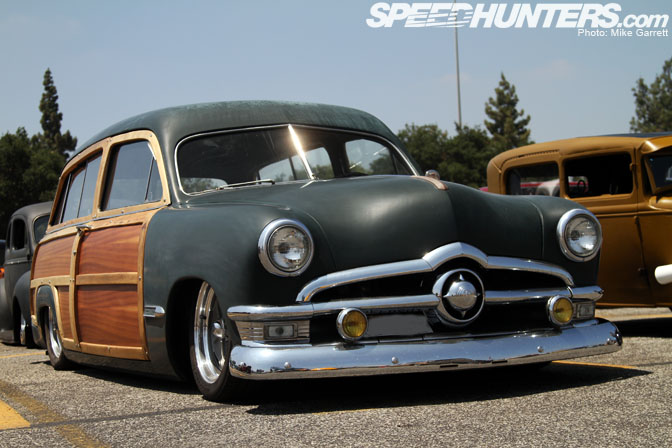 Welcome to the third and final part of my look at the 2011 LA Roadster Show.
The slammed Ford Woodie is quintessentially a California thing, and a fine way to kick things off here.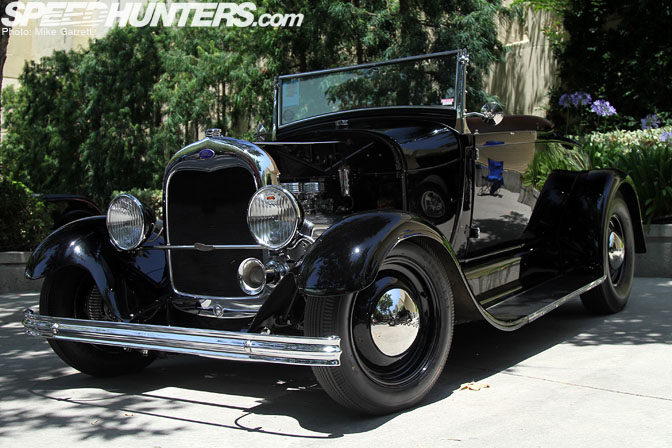 This Roadster looks oh so right with gleaming black paint and color-matched steelies with hubcaps. Might be slightly hot cruising around on a hot summer day though…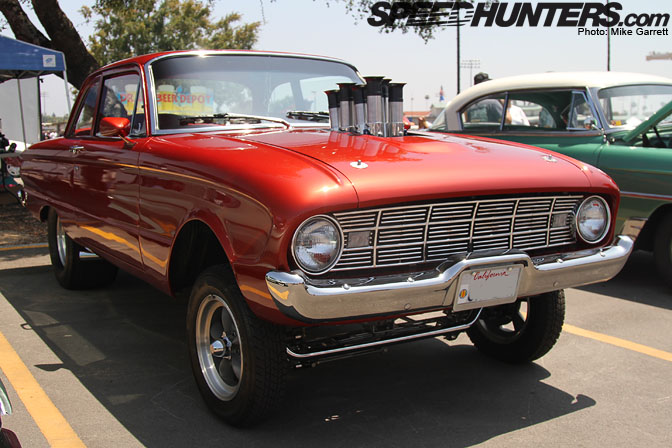 The '55 Chevy might be the gasser standard, but the dropped straight axle look works on almost anything. This early Falcon pulls it off perfectly.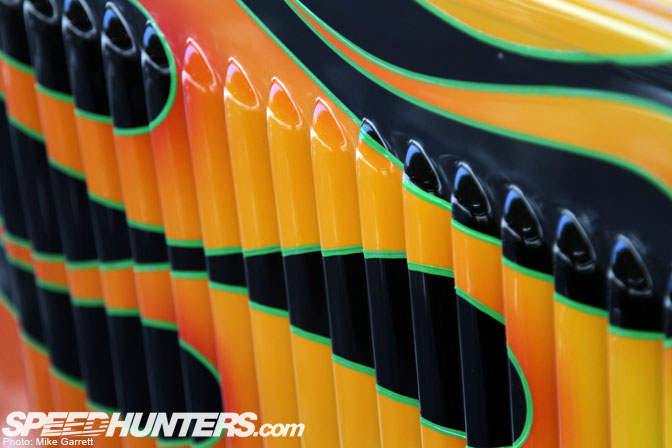 With so many Roadsters around, I began to soak in the details of all the different cars. When it comes to personality, Hot Rods just can't be beaten. Whether it's detailed in the detailed paint work…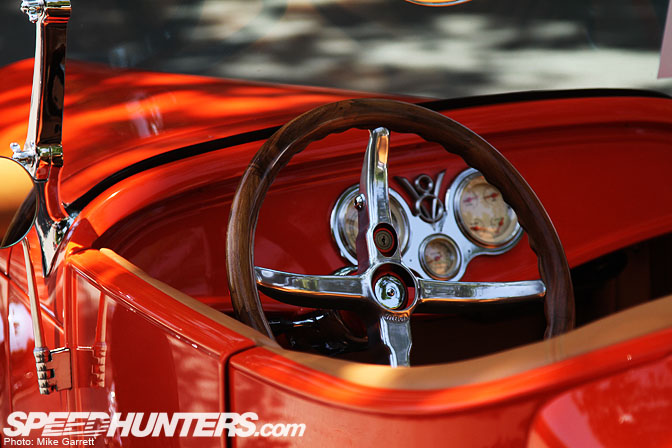 …the timeless look of a wooden steering wheel…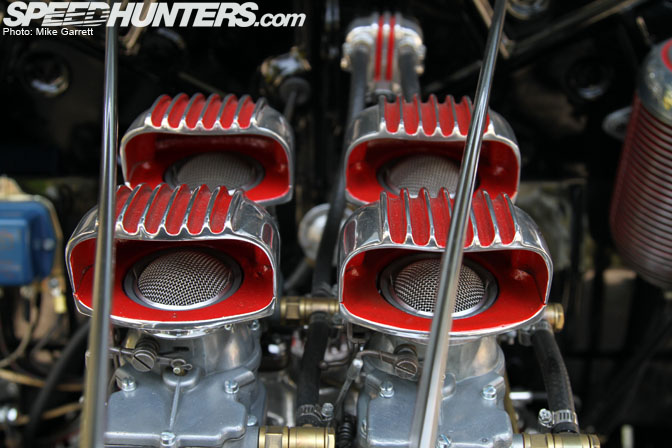 …or the beauty of exposed carburetors.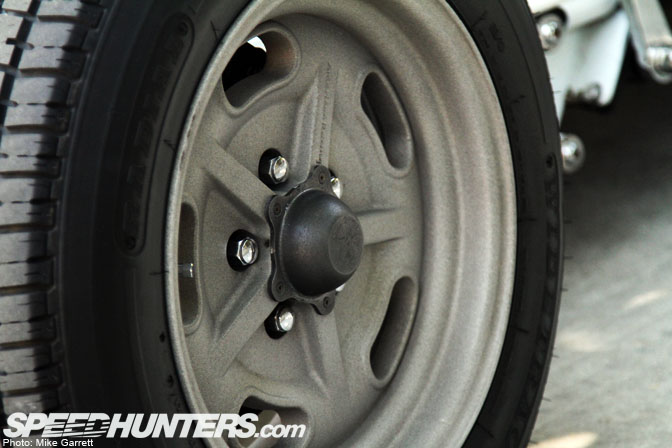 Vintage mag wheels also make for great close-up shots.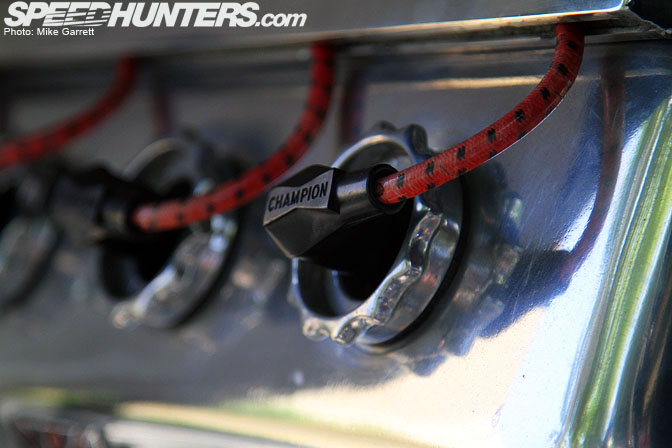 The plug wires of the mighty Hemi.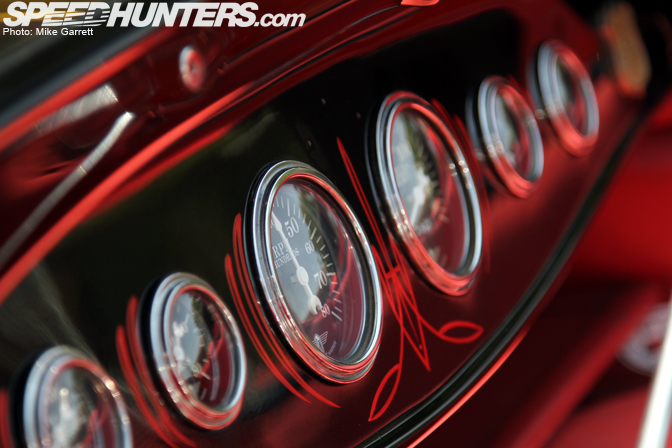 Instrumentation has never looked so good.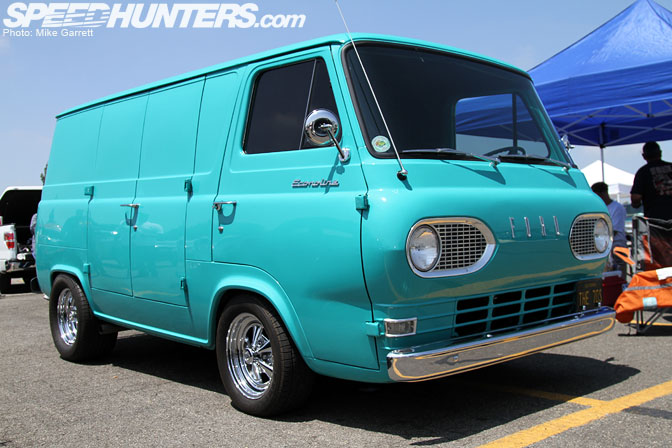 Back out to the car show, this raked Econoline is another ambassador of the Vanning movement.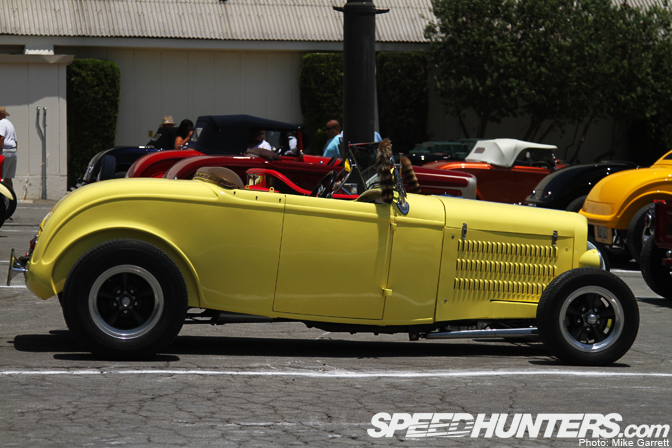 Some people might think that seeing so many similar Roadsters in one place would be a little repetitive, but you can bet the die-hards can spot every little difference between them. I was partial to the looks of this pale yellow example on Torq Thrusts.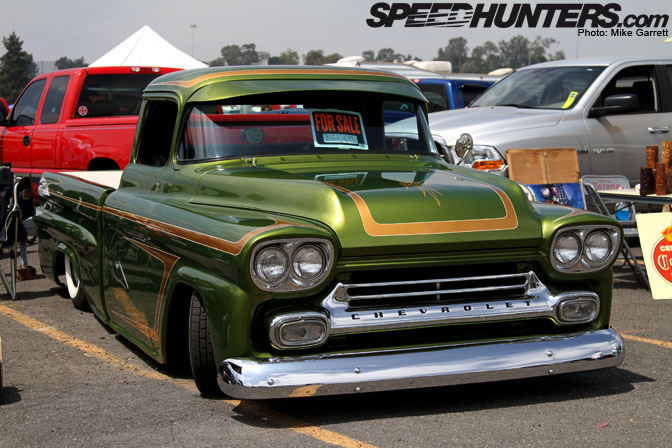 I've seen this beautiful Chevy Truck at a few different events around Southern California. Turns out it can be yours for the right price.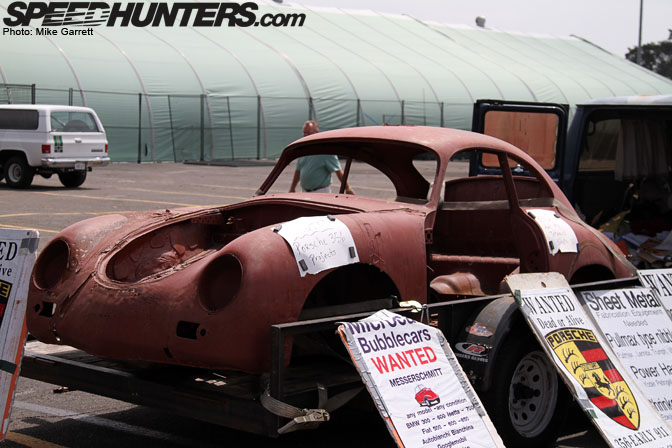 Or maybe this basket case Porsche 356 is more to your liking?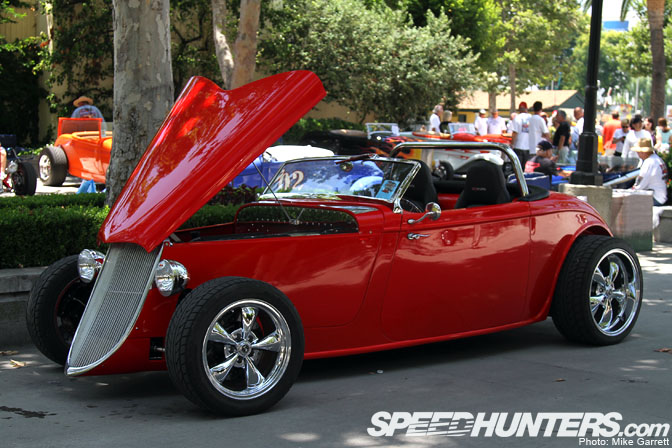 Big wheels, disc brakes, and modern bucket seats. Nothing traditional about this Roadster.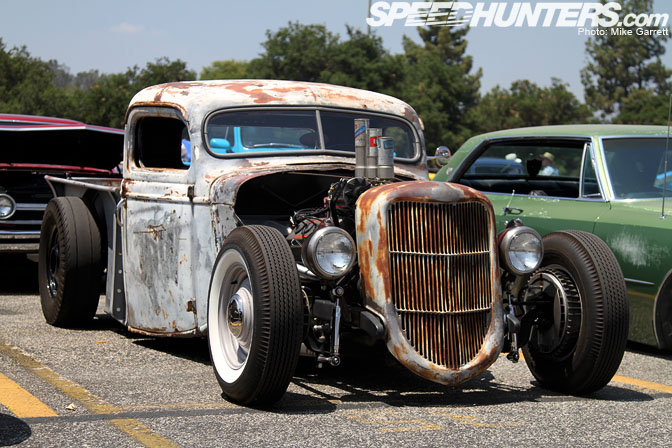 This pickup meanwhile is as primitive as it gets.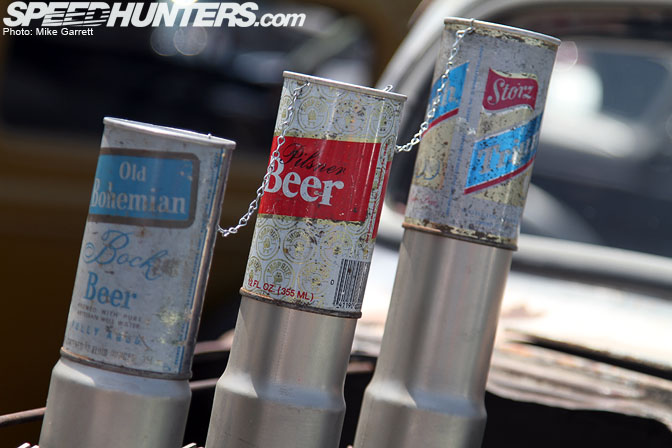 Now those are velocity stacks…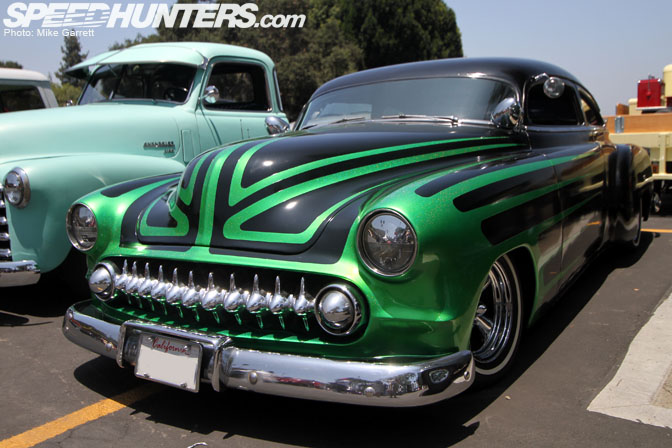 A '50 Chevy with a fine Scallop job and Astro Supremes tucked into the fenders. Kustom to the core.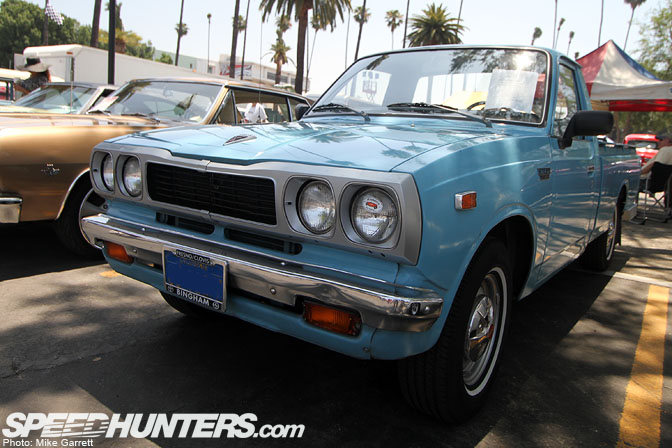 This immaculate Toyota pickup was another unexpected find. It looked like it was an absolute showroom condition.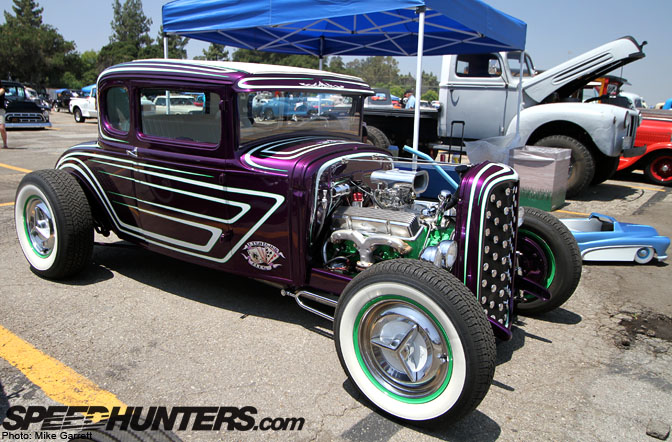 A stock roof and fancy hubcaps make for a unique look on this Coupe.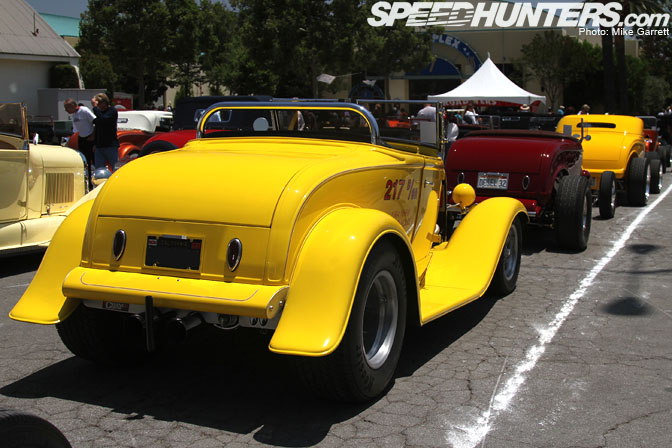 Well, that will do it for my coverage of the 47th Annual LA Roadster Show.
Hope you enjoyed this look at another one of the world's great Hot Rod gatherings.
-Mike Garrett