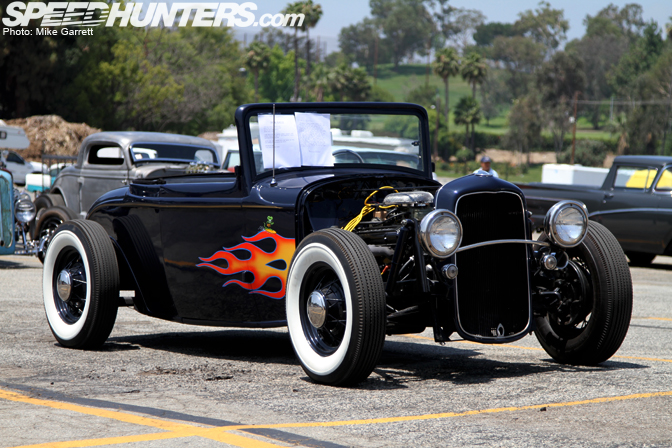 If you consider yourself a fan of Hot Rods, particularly those of the open top variety then you owe it to yourself to get to the LA Roadster Show.
Here's the second part of my look at this Father's Day weekend tradition in Southern California.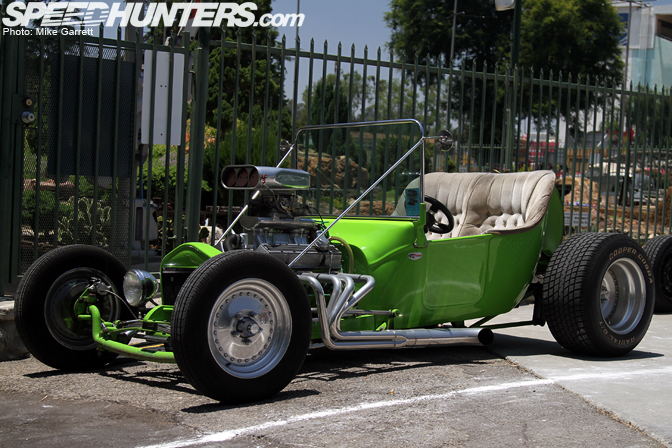 This bright green T-bucket just screams '70s-'80s style with big 'n little Centerline rims. I wouldn't be surprised at all to see this look make a comeback in the coming years.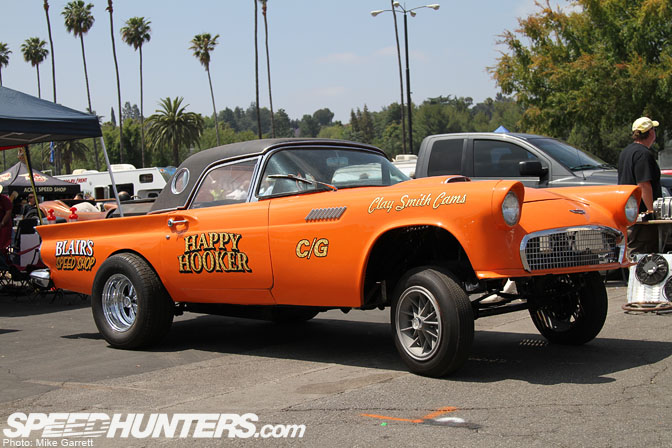 Sat hello to the "Happy Hooker", perhaps the coolest first generation Thunderbird you will ever see.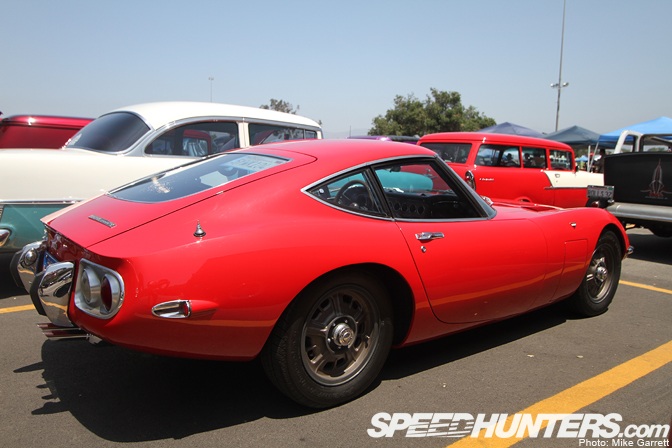 No your eyes aren't playing tricks on you. This immaculate Toyota 2000GT was taking part in the LA Roadster Show.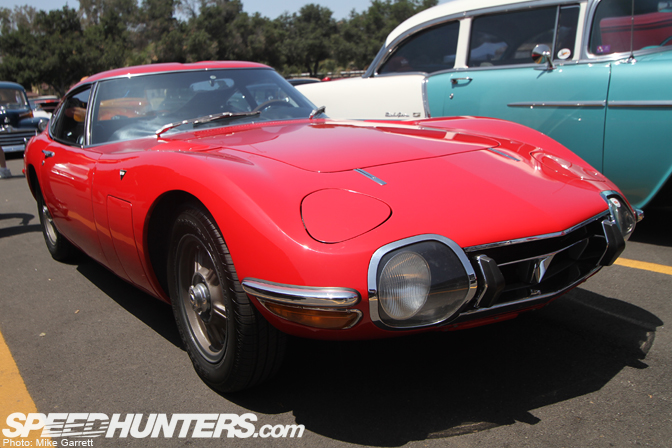 You can bet it was strange to see this Japanese icon parked amongst the street rods and customs in the show 'n shine area.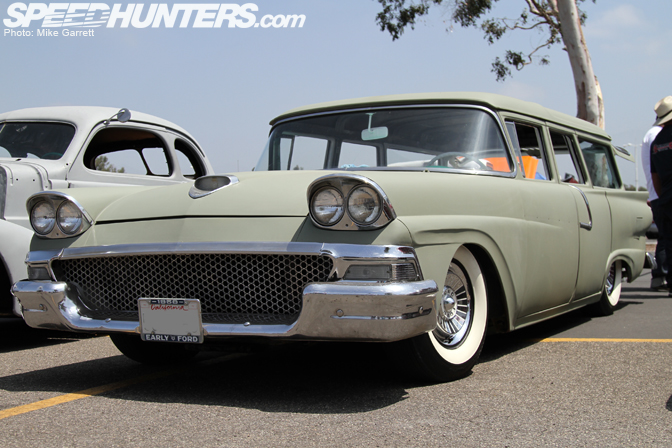 My dad once owned a '58 Ford Station Wagon not unlike this one. Oh what a cool project that could have been…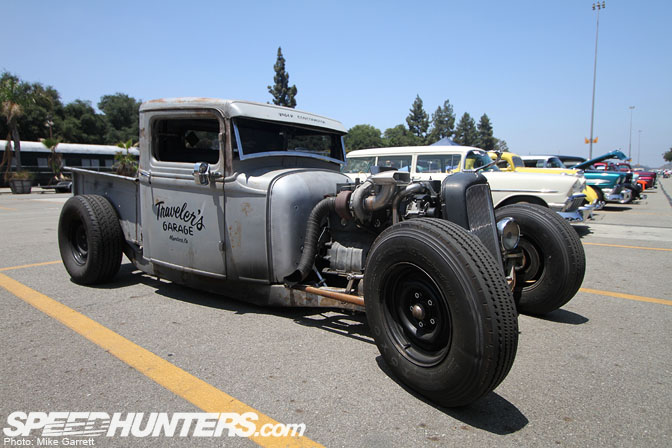 What better powerplant for a ratty old pickup than a modern turbodiesel?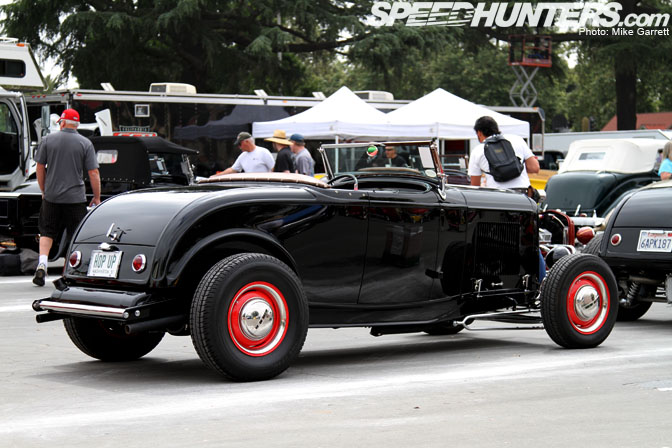 This beautiful Roadster made the long journey down Interstate 5 from the state of Washington.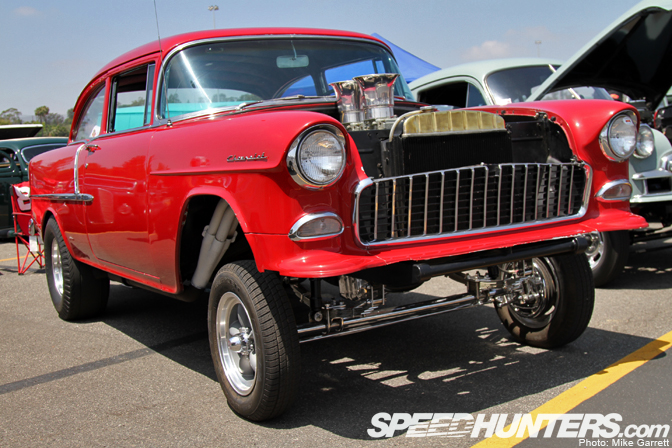 The straight axle movement is showing no sings of stopping. Not that I'm complaining at all…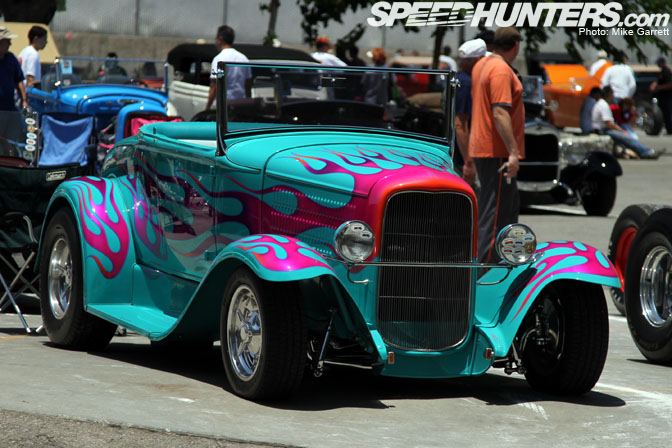 Turquoise paint with pink flames gives this fendered Roadster a very 1990s look.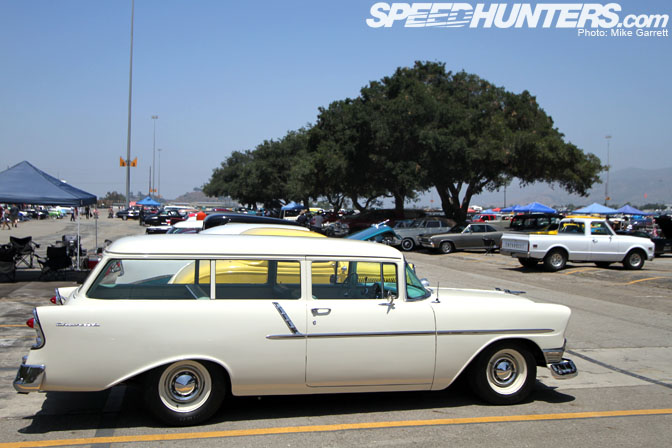 It was nothing outrageous, but I was really digging the basic style of this '56 Chevy Wagon.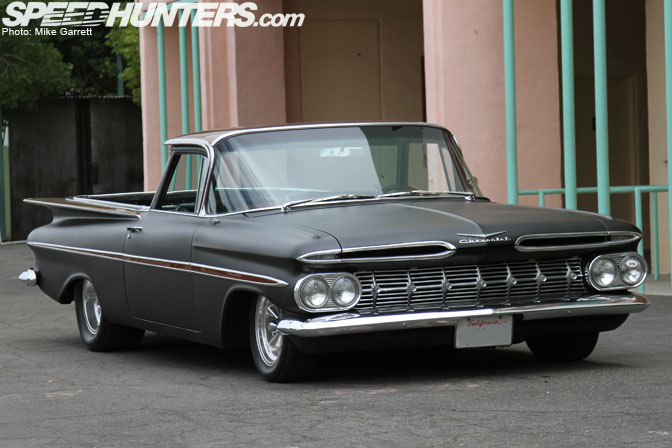 There's more to stance than slammed suspension and aggressive offsets. I'd say this '59 El Camino has fine stance.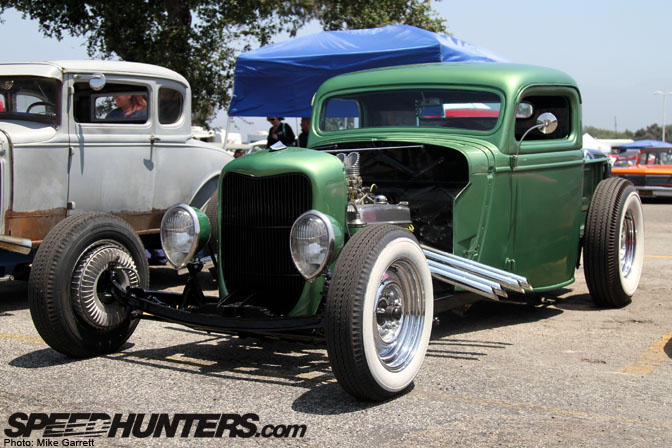 I'm noticing a lot of wagons and pickups in this coverage. It's all subconscious I tell you.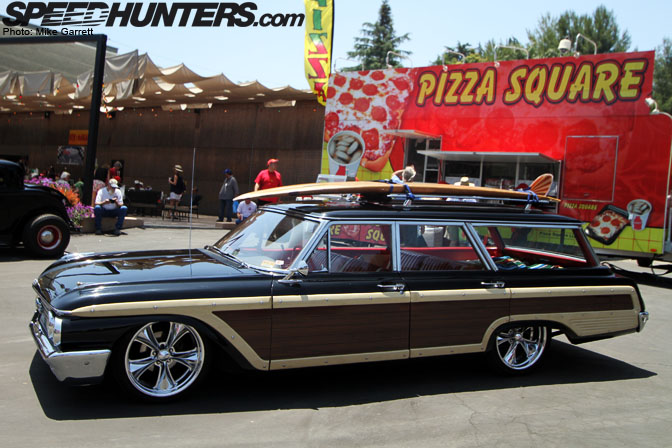 Another Ford Wagon, this one in a beautiful woodgrain finish.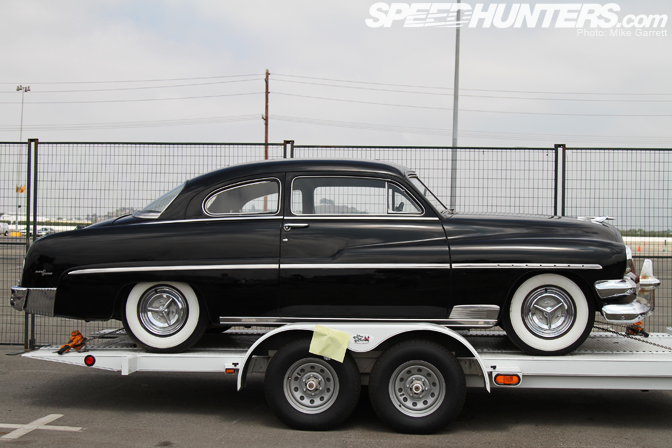 With all the heavily customized lead sleds out there, it's easy to forget what these cars looked like from the factory…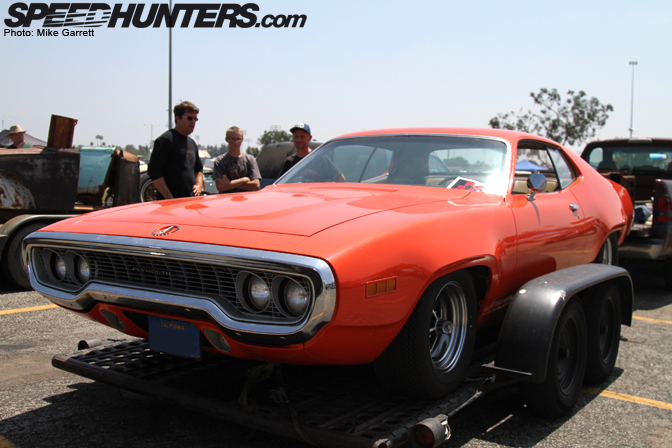 A mean looking Plymouth for the muscle car crowd. Love this body style!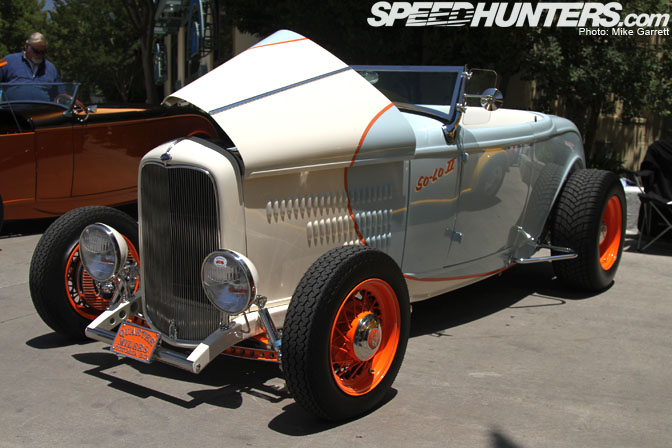 It was hard to pick favorites with so many great Roadsters around, but this '32 Ford would be high on the list.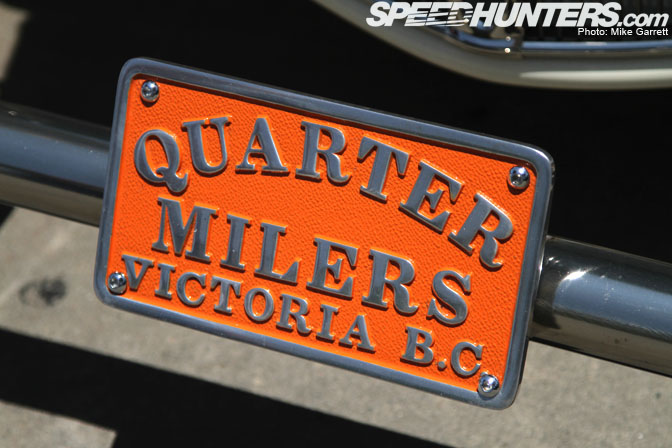 It was another long-hauler, representing the Quarter Milers out of Victoria, British Columbia.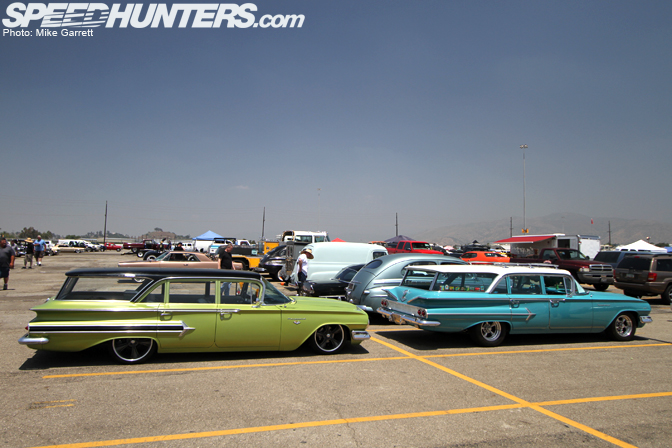 A pair of '60 Chevy wagons. Take your pick.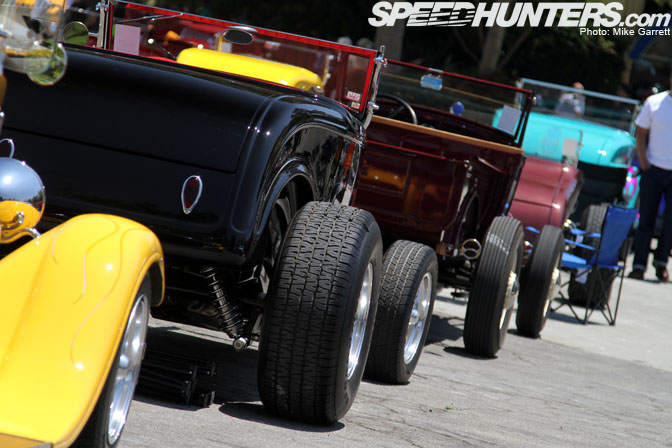 That will do it for part two, back tomorrow with more from sunny Pomona!
-Mike Garrett