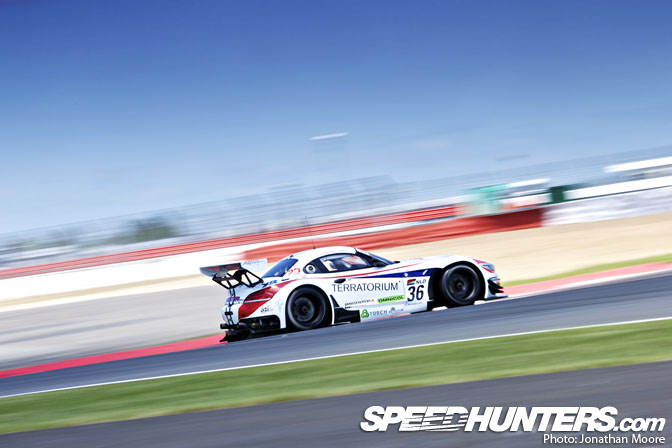 There's a full house of GT racing on the schedule here at Silverstone, with GT1, GT3, GT4 and Lamborgini Super Trofeo all out in force. The track itself might have stayed the same after last year's modifications, but now the new pits complex is finished and has moved to the far end of the track, giving a whole new feeling to this classic venue. Combined with the blazing sunshine, there are a lot of confused people walking around: this isn't the Silverstone everyone was so used to and knew their way round! Out of the '80s and into a new era… The two Team Need For Speed BMW Z4s are looking for another strong result after their good showing in Portugal last month: Claudia and Csaba in #7 lead the championship, with Abdulaziz and Edward in #6 just three points behind in third. After the first practice sessions #6 has been up at the sharp end – but so has the #36 Faster Racing Z4, who topped the morning practice.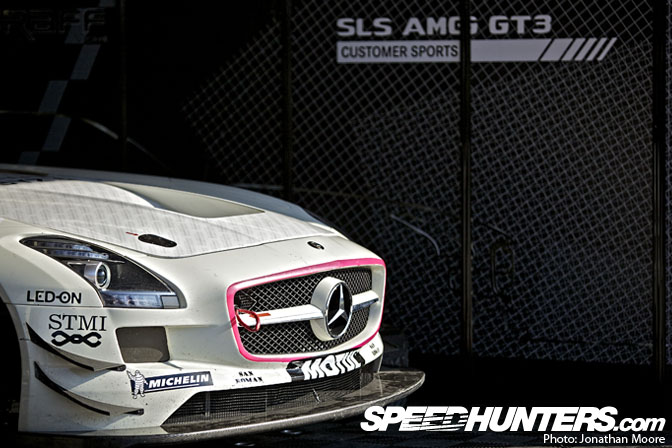 The fleet of new Merc SLS GT3s (half a dozen are here this weekend) have taken a while to get up to speed around this complex circuit: the new Silverstone has a couple of low-speed corners that seem to cause real problems for the SLS pilots: too much grunt, not enough traction! But by the end of the afternoon practice hour all eight manufacturers had had cars in the top 10: qualifying tomorrow is hard to call…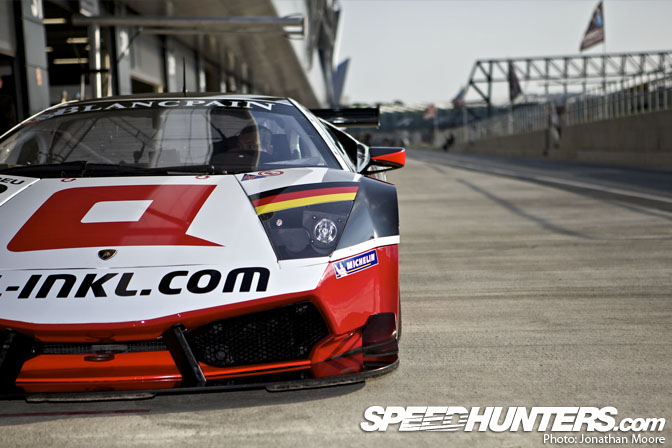 The GT1 field is down to 16 cars this weekend, as the Swiss Racing Lamborghinis have unfortunately been forced to pull out: however, the All-Ink cars Murcielagos are still looking good in the championship, though the Nissans have topped both practice sessions so far.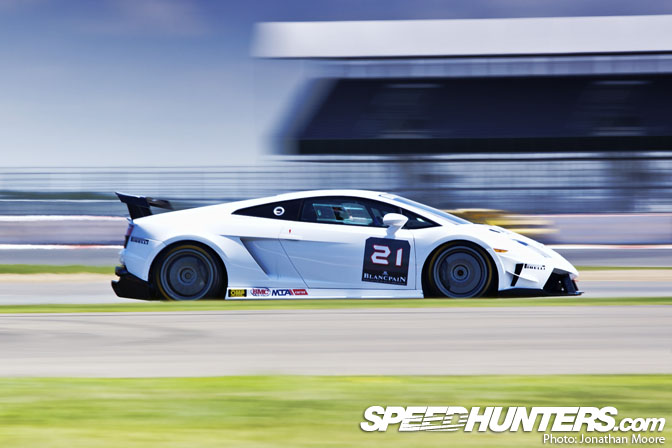 The Gallardos of the Lamborghini Super Trofeo series have a strong grid as well, to complement the enormous tented Lamborghini display area in the paddock – which includes an Aventador. What an amazing-looking car: we'll be taking a good look at that tomorrow, along with the other supercars around the site – and of course qualifying and the first races on-track.
Jonathan Moore
Team Need For Speed Stories FIA GT3