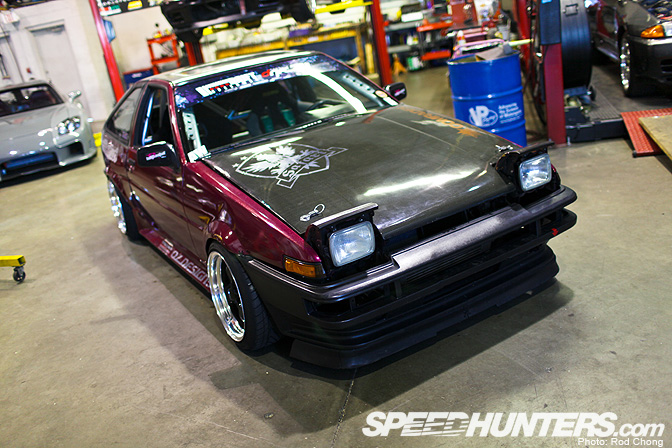 34 year old Trent Stromkins is a graphic designer by trade and a drifter by choice. A life-long car nut, Trent was driving around Canada in a heavily modified Honda Civic until he came across a drifting DVD nine years ago. Since then, the Civic has made way for the Corolla that you see before you.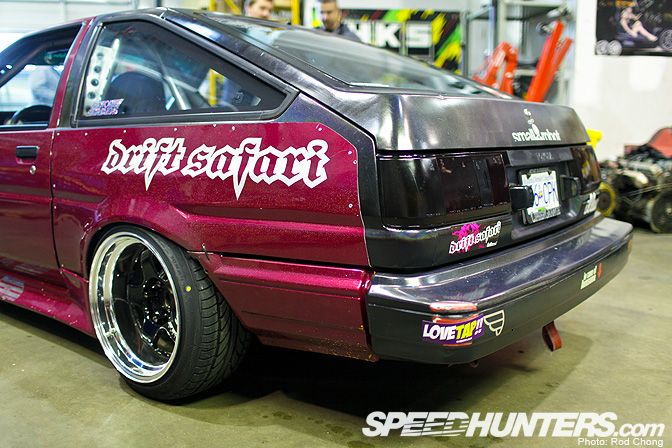 Trent can usually be found crossing the border to bump and grind his hachi's butt against the walls of Evergreen Speedway, in Monroe WA. In 2009, Trent finished 3rd in Evergreen's drift season, and last year he was invited to California to go for his FD Pro license. Unfortunately he suffered an engine failure in practice, so he'll be hoping to achieve that goal this year.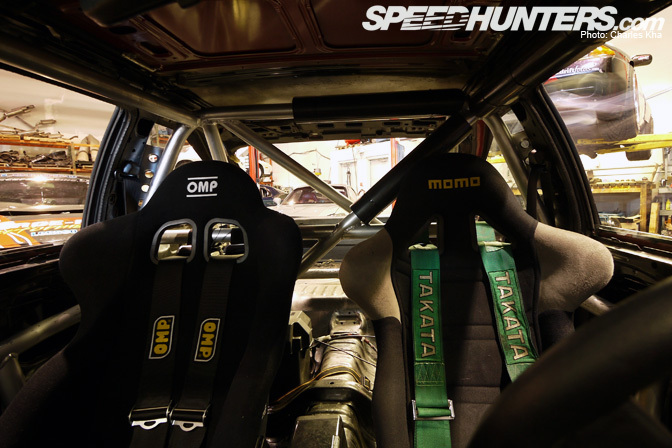 Inside the AE86, Trent receives a Kevlar-shell MOMO bucket and TAKATA harness, with the passenger given an OMP seat.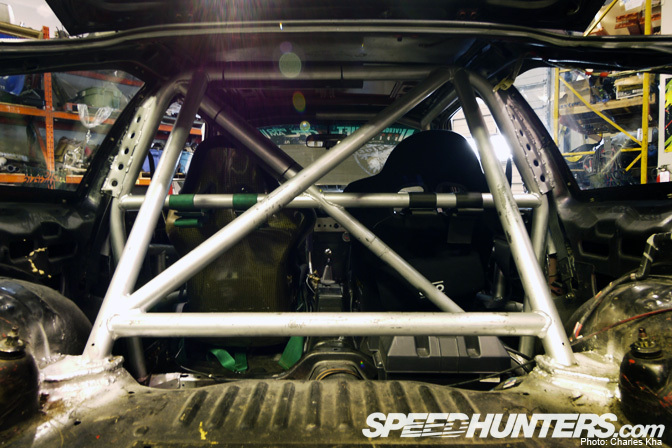 Fortress fabricated the roll-cage, which is built to FD specifications.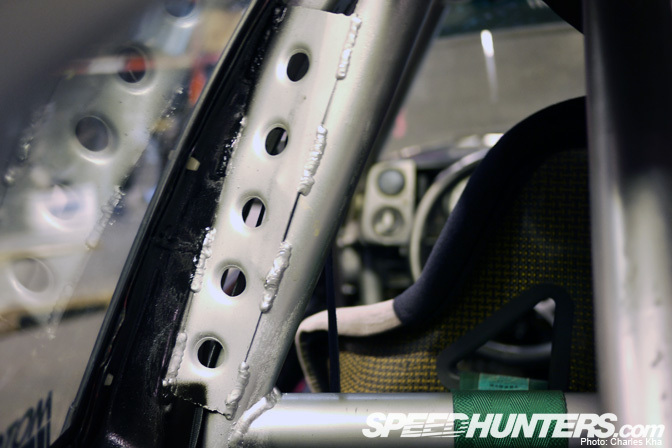 Gussets have also been added between the cage and A- and B-pillars.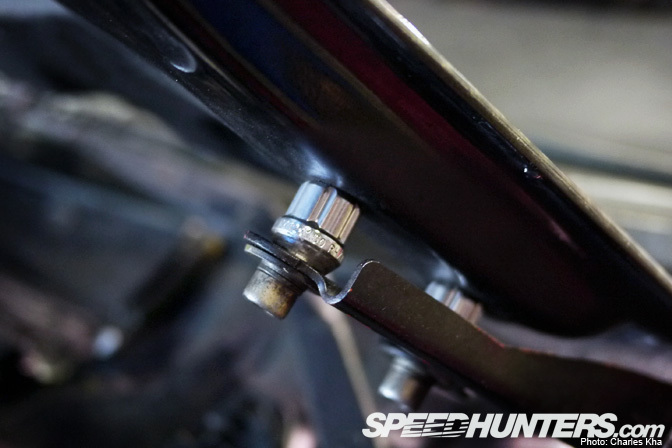 Raising the rear edge of the hood is a cheap way of helping engine bay heat escape. Instead of spacers, Trent drilled out some lug nuts. Cool!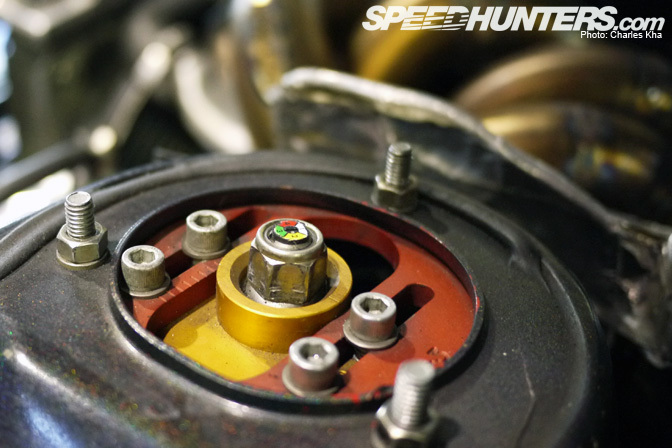 It doesn't come as much of a surprise to find a host of suspension mods on the Corolla GTS. Trent raided the Techno Toy Tuning catalogue and came away with a set of coilovers (front: 8kg/mm, rear: 6kg/mm), lower control arms, tension rods and five-link. Both swaybars are by Tanabe. Between the back wheels is a welded rear end from an '81 Supra with a Yukon 4:10 ring and pinion.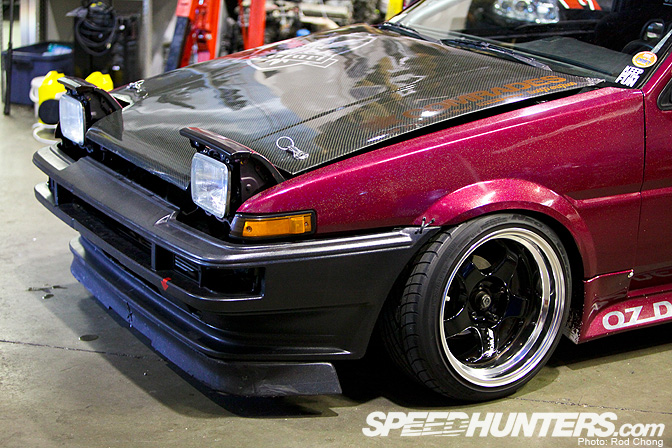 There's no 4A lurking beneath the hood…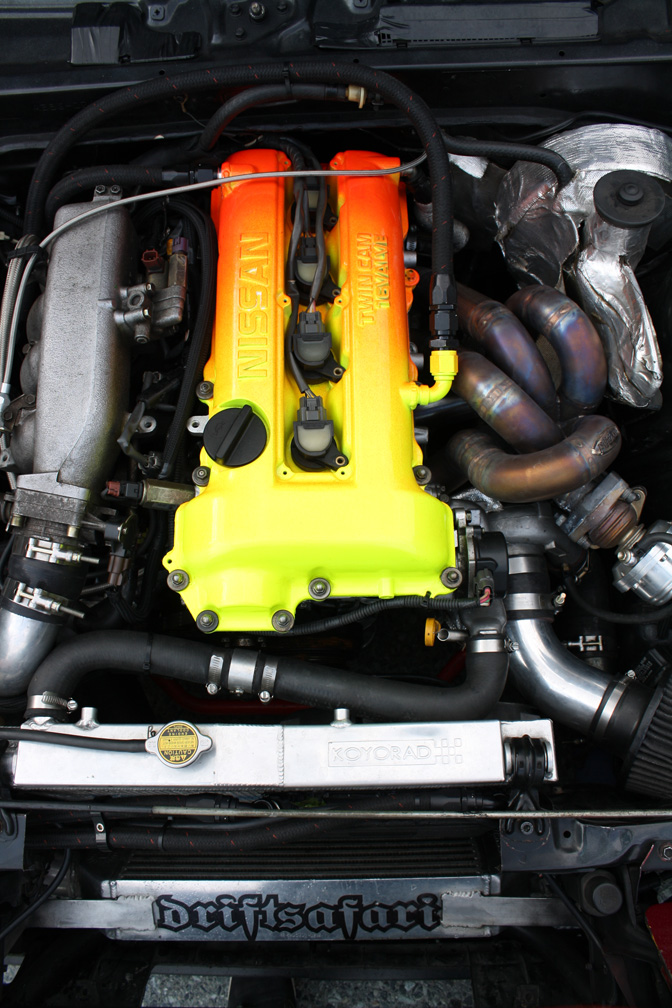 …As Trent decided to cross-breed his '86 with a Nissan SR20DET motor and transmission from an S14 Silvia. The Disco Potato turbo hangs off an impressive custom JSP manifold and is mated to a 38mm wastegate. Along with a beefed up fuel system, Splitfire coils and an S13 SR throttle body, Trent has created a more than capable powerplant for his hachi. Fitting the Nissan engine was done thanks to Fortress engine mounts.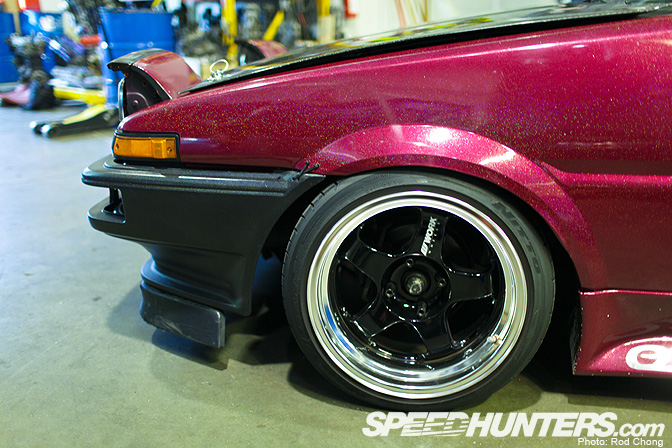 Trent opted for black-centre Work Meister S1s in 16×8.5 and 16×9.5 (front -6, rear -16).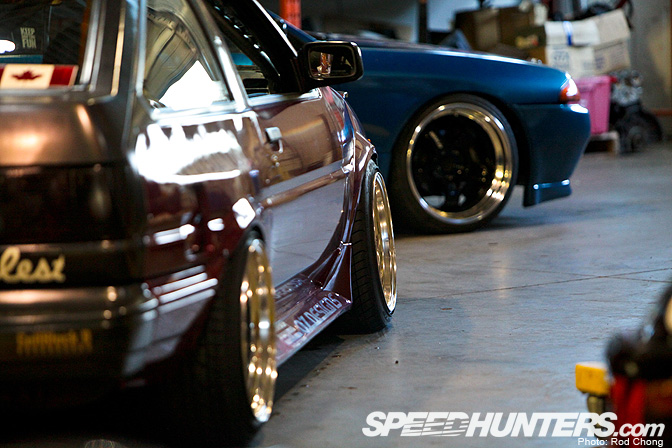 The exterior of the AE86 features a kouki Trueno front bar, a custom front lip, and Vertex style skirts. OZ Designs applied the lick of raspberry paint.
While the spotlight is usually reserved for the pro drivers, those in the feeder categories often deserve just as much recognition. For these guys, the battle is not on the track; it's making it to the track. Without sponsorship backing, people like Trent Stromkins do drifting the hard way. They rely on sheer determination, passion and a bunch of mates to make it out to events. To Trent and the rest of the Drift Safari crew, thanks for giving Rod and I the opportunity to spend an afternoon with you guys. See you at FD Seattle!
- Charles Kha
Photos by Rod Chong & Charles Kha
Drift Safari