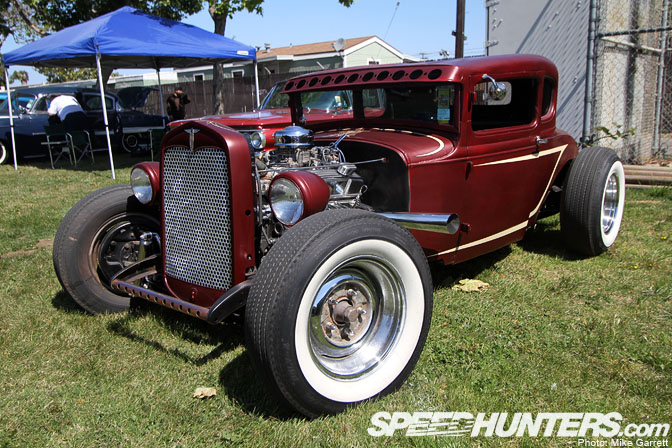 There were some great Hot Rods came across during my visit to the 2011 Cruisin' Nationals, but there was something about this '31 Ford Coupe out of Lemoore, California that really caught my eye.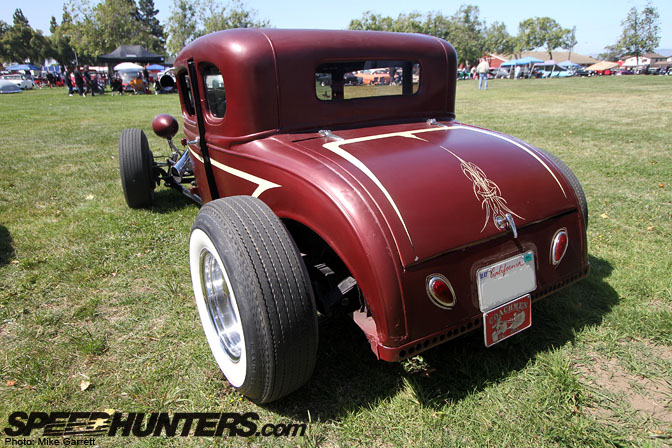 For the most part this coupe has a traditional vibe to it, but it's far from a show car. At the same time, it avoids all of the "rat rod" cliches.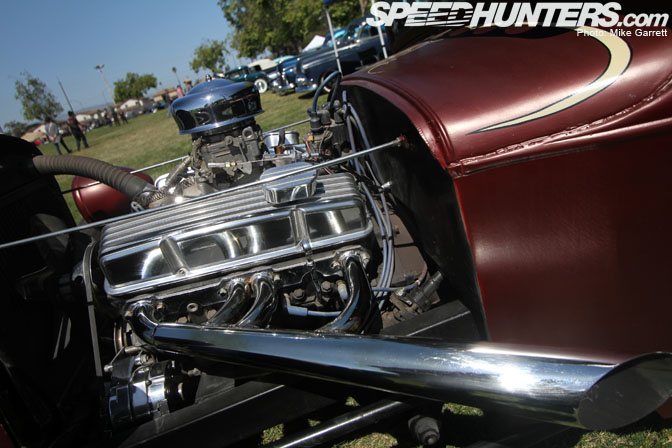 Engine view. Interesting to see it's running a single carb where you might expect to see two or three.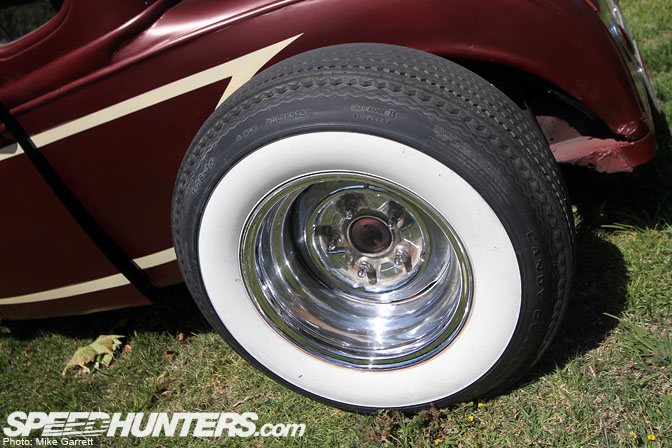 Big wide chrome reverse wheels with wide whites add to the period look.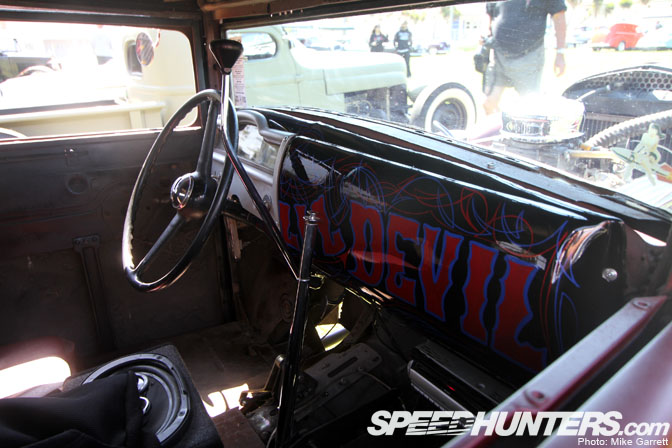 The inside may not have been show quality, but you can tell that it gets driven.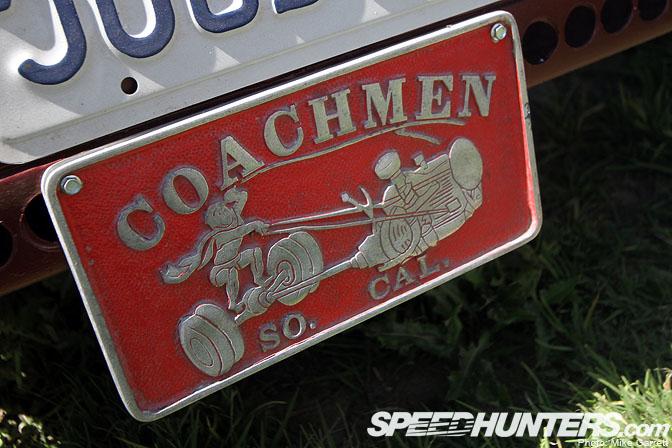 This car was running the logo of the Coachmen Car Club out of Southern California. Boy do I love car club plaques.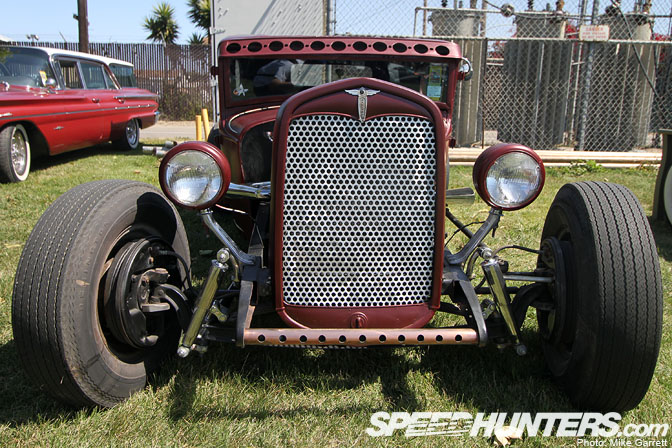 If it looks this cool sitting in the grass at the Santa Maria fairgrounds, imagine what it looks like rolling down the highway…
-Mike Garrett