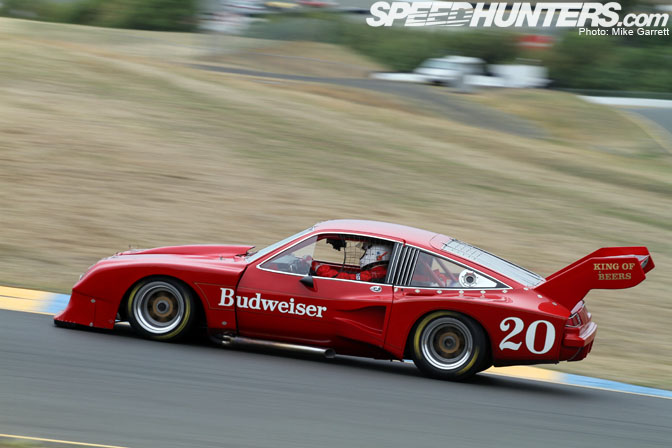 When I was born back in 1984 I took my first ride home from the hospital in the back seat of my parents' Chevrolet Monza.
Somehow, I don't think that Monza was anything like the one you see here.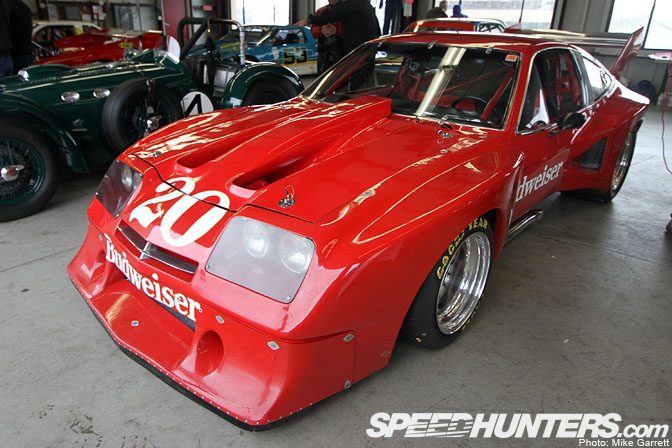 I spotted this 1977 Dekon Budweiser Monza at the Sonoma Historics over the weekend and thought you guys might want to take a closer look at this machine from the glory days of the IMSA series.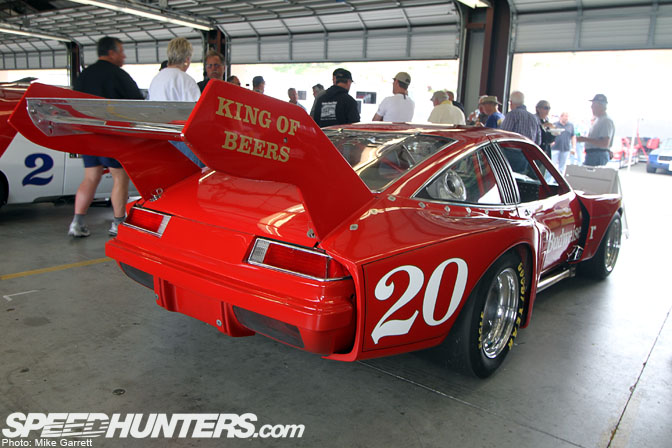 This particular car was campaigned from 1977 to 1981, competing against the likes of the Porsche 935, the Corvette, and the BMWs of the day. It's powered by a 550hp small block V8 and weighs just 2,300 lbs.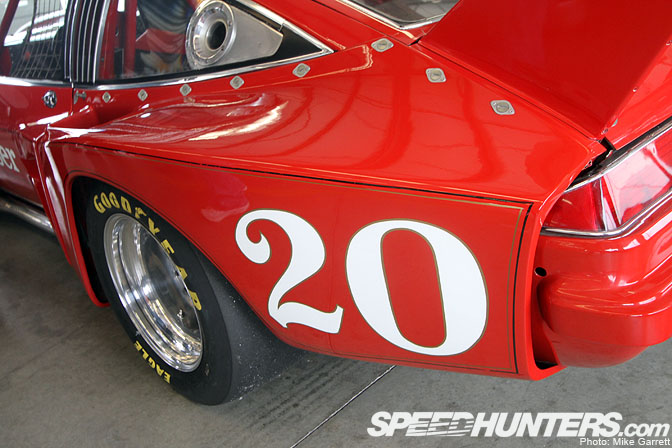 Outside of the roofline, there isn't much resemblance to the Monza that brought me home. Have a look at those rear hips!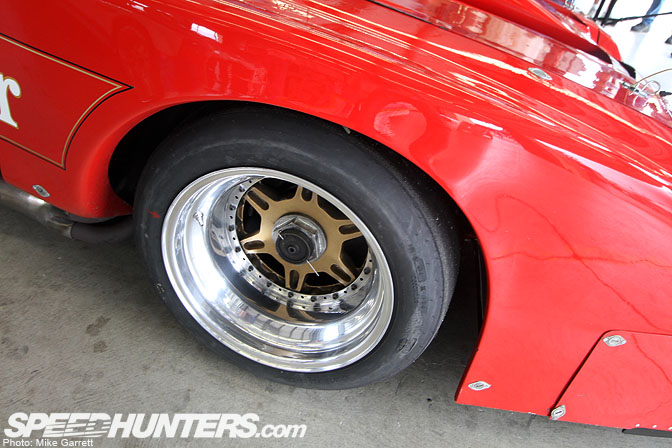 The front fenders are nearly as wide as the rears, with original center lock racing wheels barely tucked in.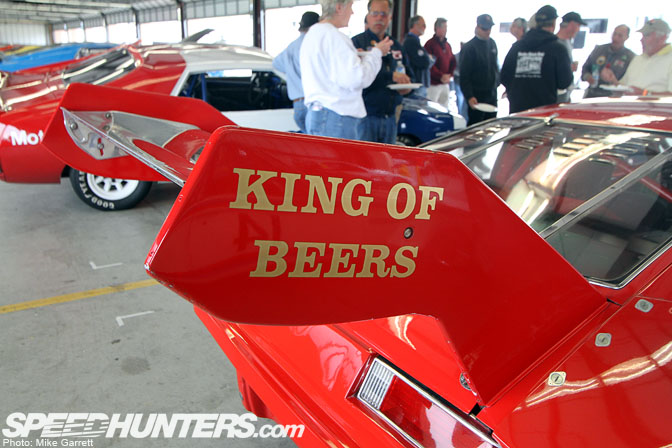 The rear spoiler is equally outrageous.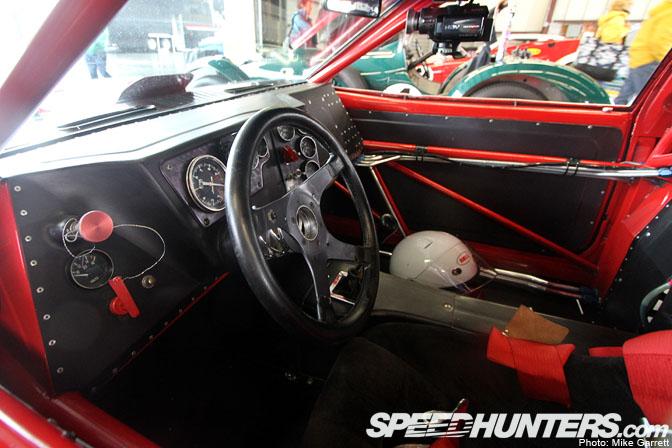 A view of the cockpit with its hand-made aluminum dash and shifter for the Ford Toploader trans. No room for a baby seat in there!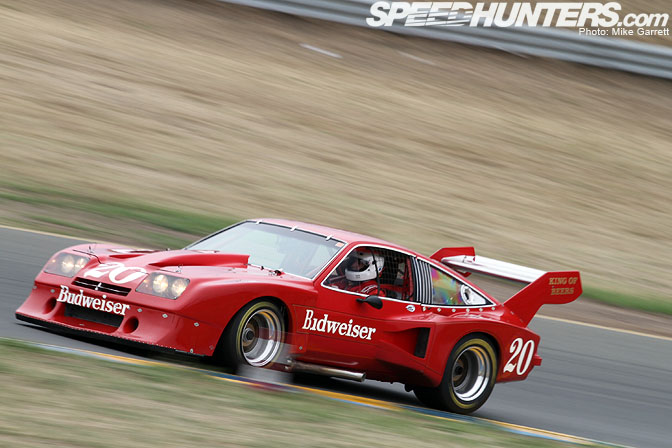 If you think the car looks crazy standing still, you have to see it on the track.
So, what kind of car did you come home from the hospital in?
-Mike Garrett