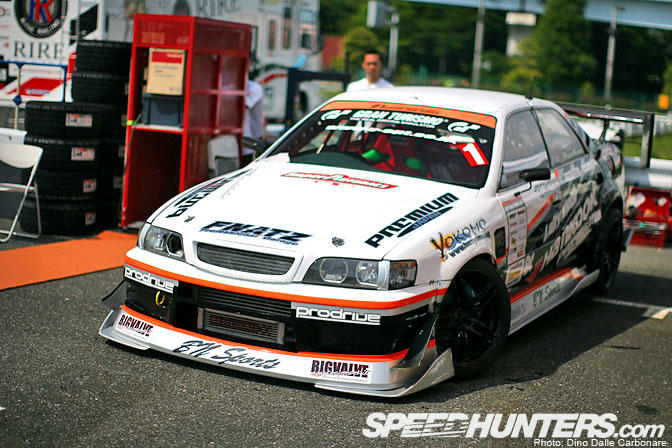 Ok, so it might not be a new car but seeing it parked up in the pits at Odaiba I just couldn't help myself to get some snaps of Saito's weapon of choice, his now Hankook Tire sponsored JZX100 Chaser.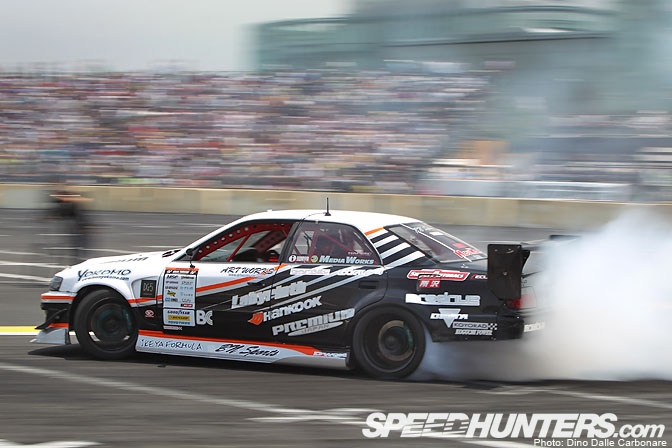 Saito has been behind the wheel of this big Toyota sedan for years now, perfecting it and using it to evolve his style further. It takes serious skills to drive a 800 HP pro-drift car like this the way he does, and I will never forget seeing this thing take off over the crest at Ebisu Minami last year. Physics defying? Definitely!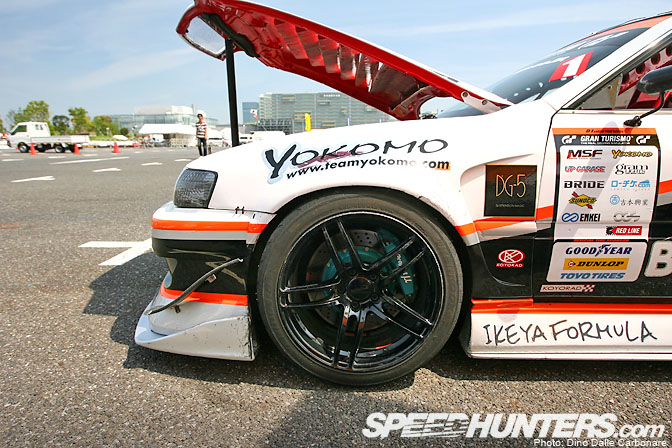 His new sponsor deal for 2011 means that his Prodrive GC-05K wheels are now wrapped in…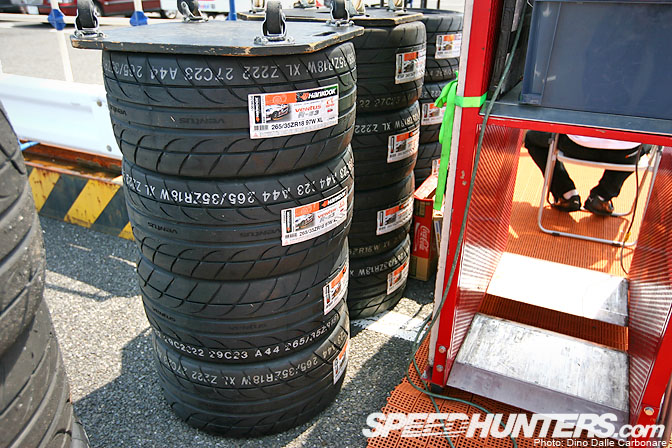 …Hankook Ventus R-S3, in 265/35R18 sizes all round. This is the little stack of spares he had ready for the weekend's two rounds.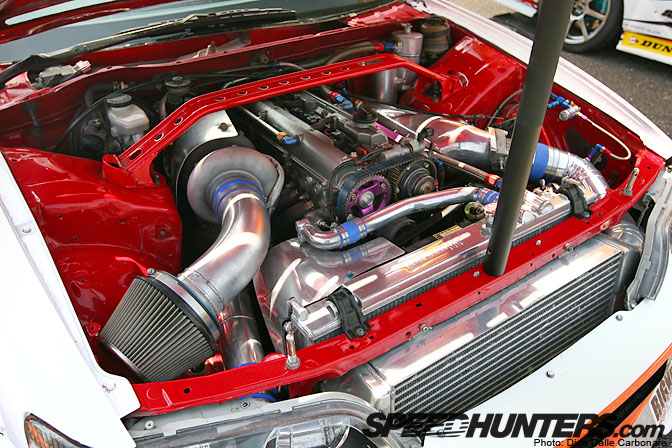 The 3.1L stroked 2JZ built by FNATZ is good for 800 HP, which includes the little shot of nitrous oxide right before the big Infiniti Q45 throttle. The head has been ported and polished down at the NAPREC machine shop in Nagoya, and is also fitted with upgraded valve gear. Notice how the custom intercooler set up allows the piping to be routed far more directly, a great touch that no doubt gives much better throttle response.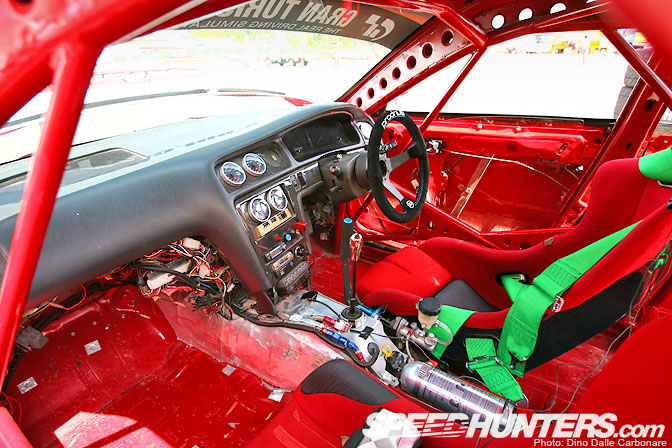 The stock dashboard remains and is fitted with Defi gauges to keep an eye on vital temperatures, as well as other modules like the GReddy ProfecB boost controller and easily accessible HKS F-Con V Pro ECU.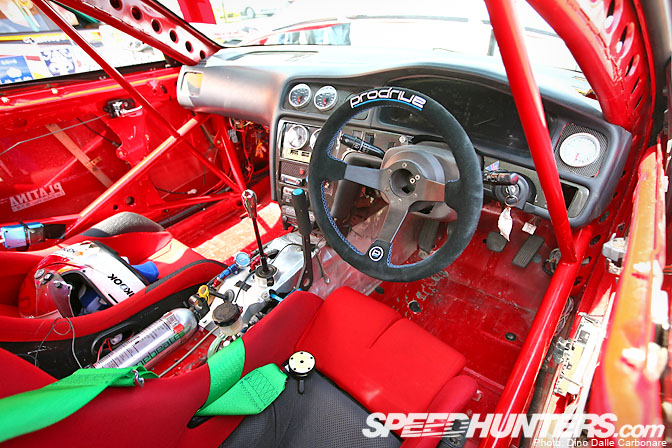 Prodrive also supplied this deeply cupped race steering wheel.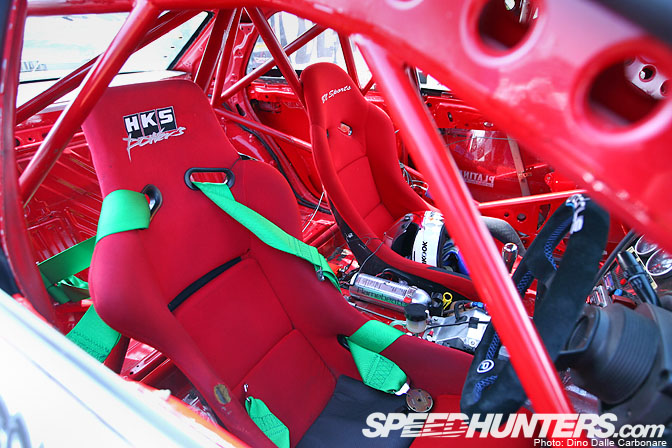 Pretty intricate roll cage right? Daigo sits on this HKS Power seat while anyone lucky enough to get a ride with him can get nice and comfy in the BN Sports bucket.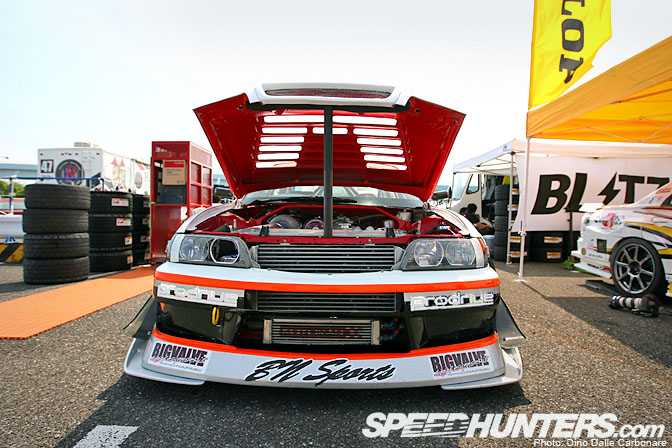 The extreme aero treatment is courtesy of BN Sports. The intake on the driver side headlight supplies lots of cool air to the big Blitz cone filter.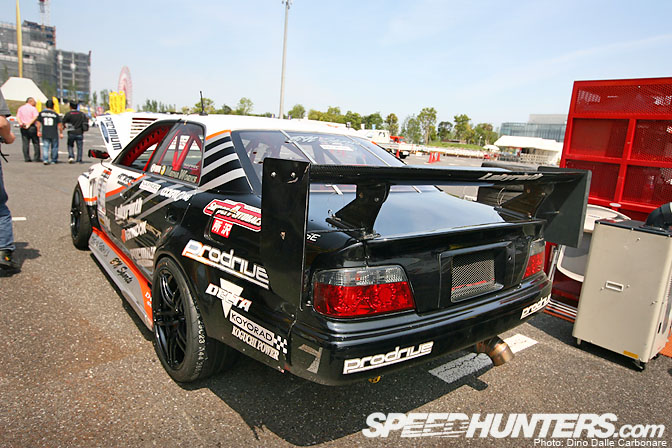 Gotta have the big wing, but it's the cut out lower section of the rear bumper…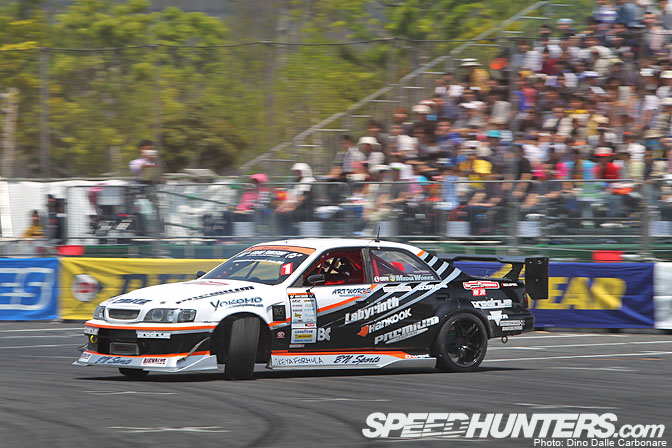 …that really contributes in making this JZX100 one the most badass cars in D1!
-Dino Dalle Carbonare