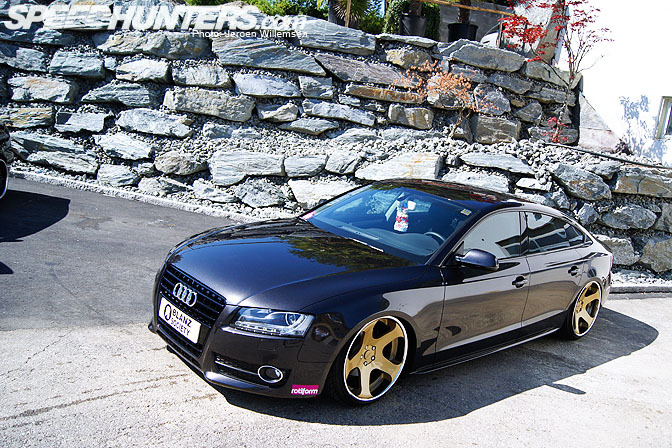 On my first day at the Wörthersee Tour I saw this A5 Sportback pulling up into the gas station. It wasn't there to fill up with gas but it needed a thorough cleaning before it was filmed by the guys from Awol.tv. I got to talk to the owner, Kristian Melvej from Denmark, and he gave me some time to shoot his car.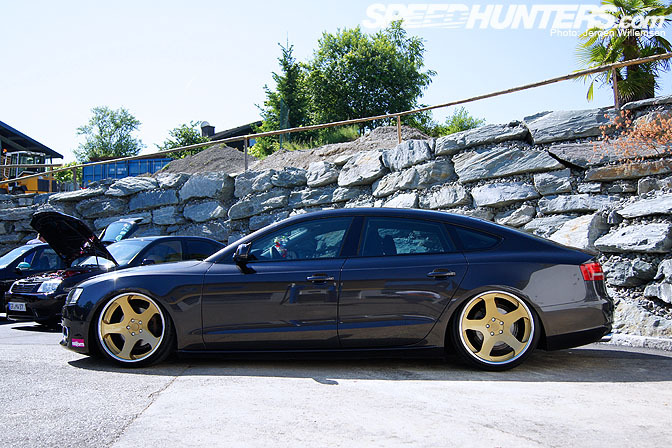 The A5 Sportback is a truly stunning car and it gets even better with a nice set of wheels and a drop. The car is lowered using a G.A.S. V1 airride system. The system provides the car with enough ground clearance to drive around and is also capable of giving it that slammed stance.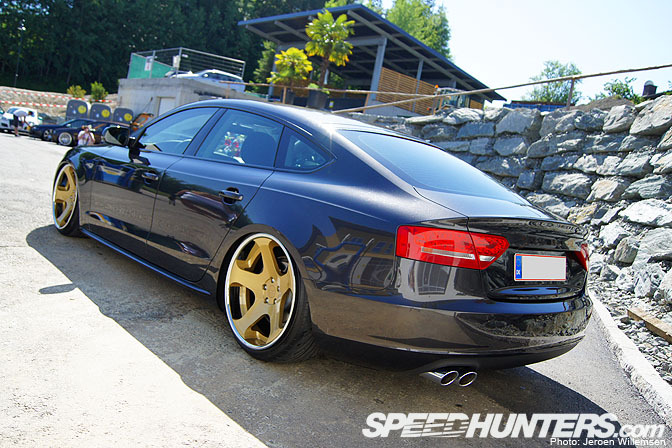 Exterior modifications are kept simple and clean with chrome exhaust pipes and S-line side-skirts.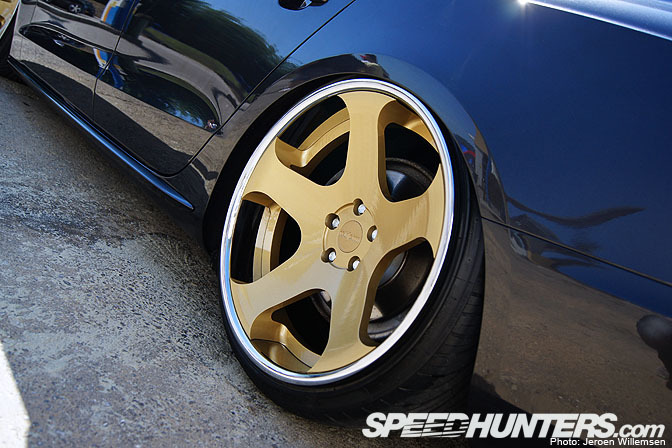 The most notable parts on the car are of course the massive 20-inch Rotiform Super Concave NUE wheels. In the front they're 10-inches wide with 225/35/20 tires and in the back they measure 11-inches with stretched 245/35/20 tires.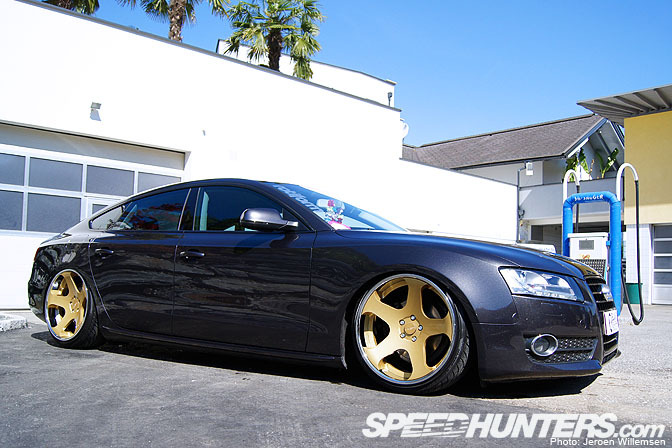 The chrome moldings around the windows have been painted black to give the entire car a more cohesive silhouette.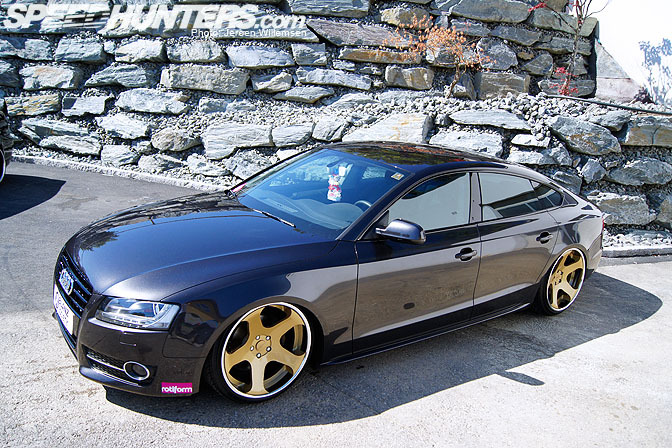 Kristian won the 'greatest wheel and tire combo' during the Wörthersee Tour as chosen by FelgenOutlet. I totally agree because this was one of the cars that made a lasting impression and I hope to see it again at the M.I.V.W. event in August. Although I doubt it will look the same!
-Jeroen Willemsen