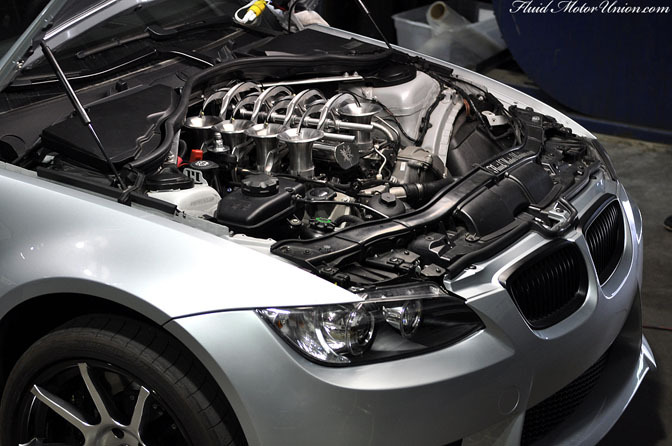 Cars built by Fluid Motor Union have graced these pages before, including this BMW E90 M3 that I featured in November last year. The other day I got an email with an update regarding this car. FMU engineered a new velocity stack system for the car and when I looked at the shots my jaw dropped.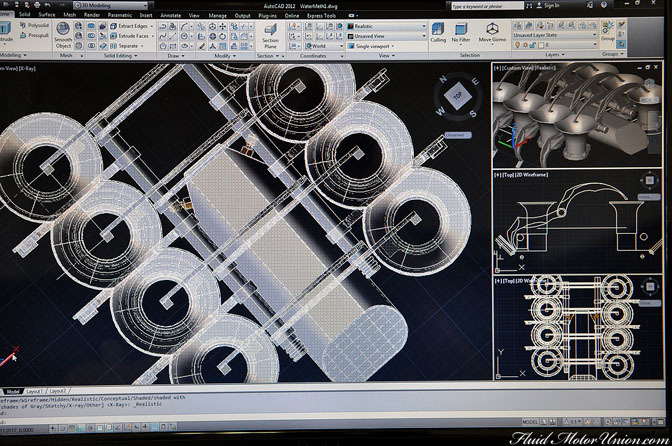 The velocity stack has been designed and engineered in-house using AutoCAD.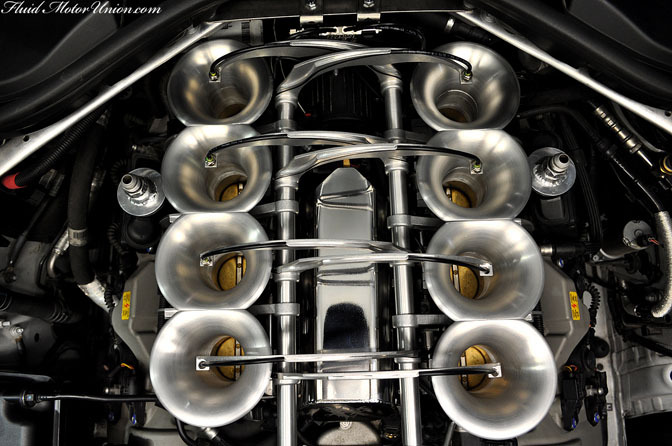 The end result are these beautifully sculpted aluminum stacks and arms.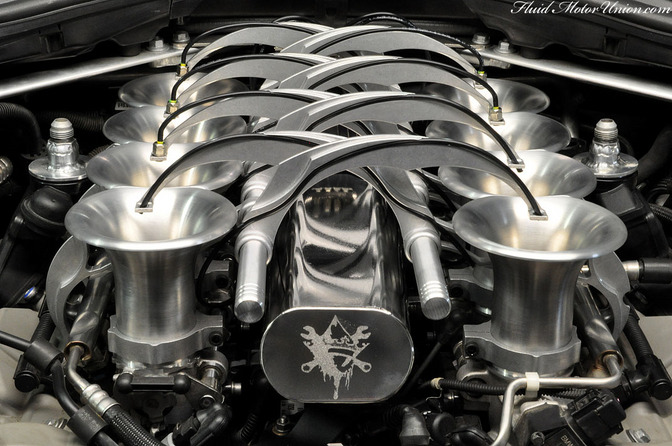 It's not completely finished just yet but already it has so much potential. I would drive the car without a hood if I had something like this to show off!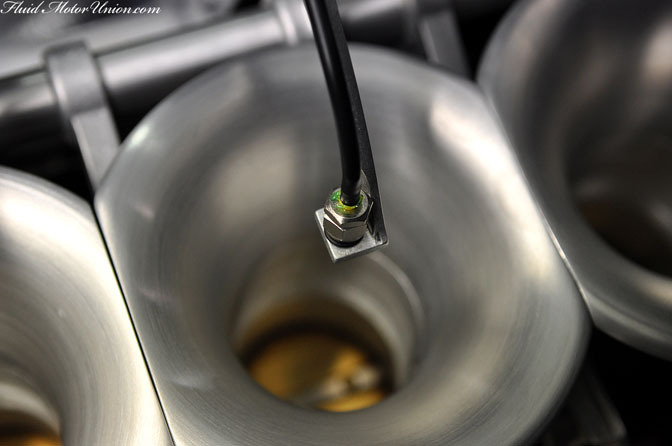 I'll let Mike from Fluid Motor Union explain what we are looking at here.
"The system incorporates an Aquamist water-methanol injection system, which runs from the tank in the back to a specially-designed manifold that splits up the 6mm inlet to eight 4mm direct-injection nozzles, which are placed at the ends of the arms that stretch over each individual stack."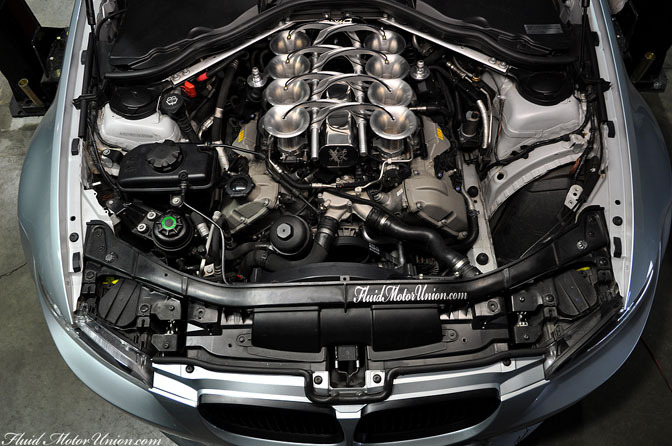 I can't wait to hear this setup being put through its paces on the dyno or the street.
-Jeroen Willemsen