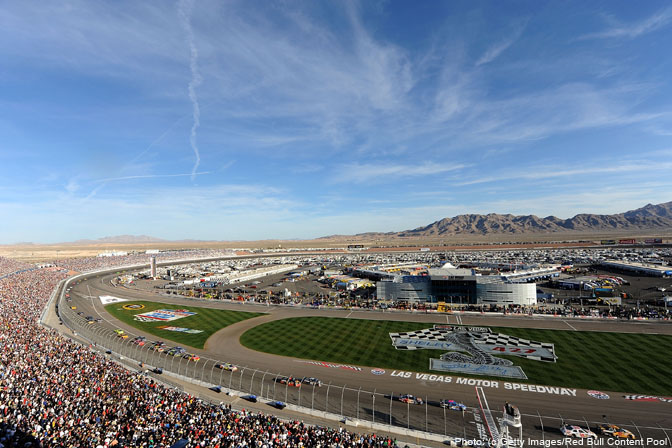 NASCAR.
The word alone is one of the most divisive terms in the automotive world. Some folks can't get enough of it, while others hate everything about it.
Few, if any of us on the Speedhunters staff consider ourselves to be hard core NASCAR fans, yet we all agreed that visiting a NASCAR race in person was a must-have addition to our Things to Do Before You Die list.
Such is the power that this sport holds.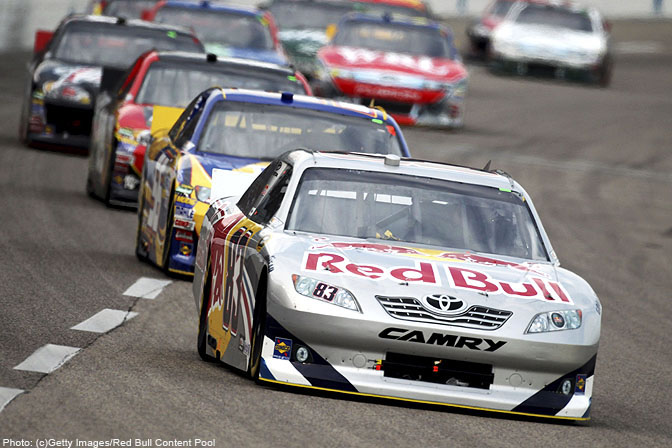 We know that a lot of you guys might not be too keen on NASCAR, but hear us out. After all, Speedhunters has always been about expanding your automotive horizons, right?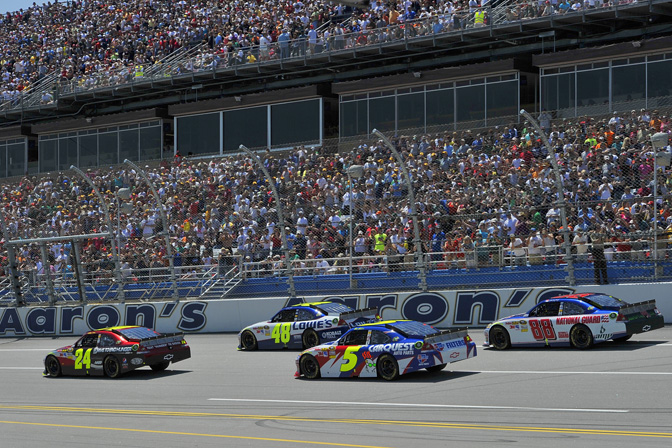 A lot of people write off NASCAR as nothing but a bunch of cars turning left for a few hours, but there's much more to the sport than that.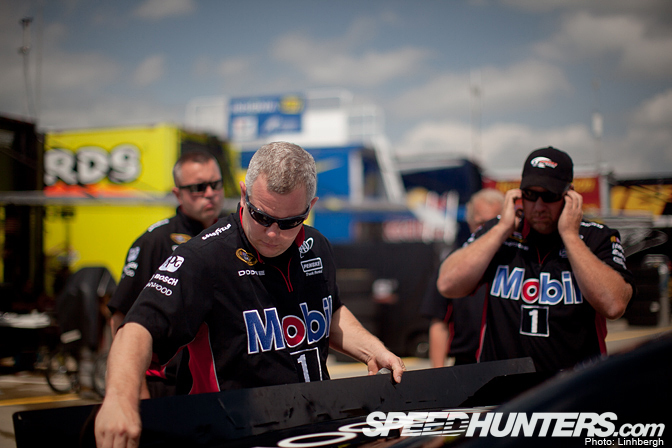 The appeal of NASCAR comes from many things. The people, the race tracks, the on-track competition, and the sound of 43 screaming V8's coming to the green flag.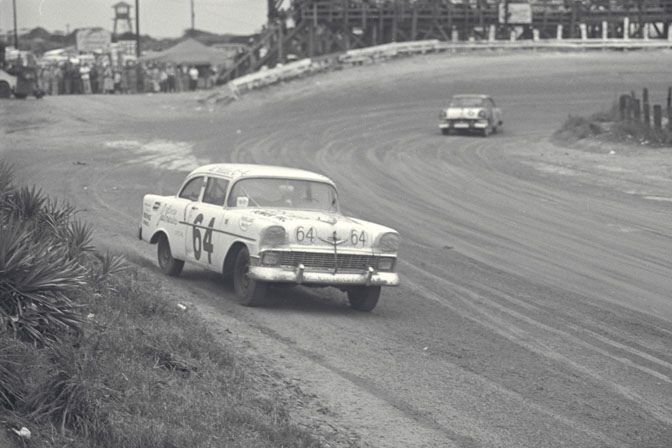 The sport also has an extremely rich history, going back to the days when stock car literally meant a hot rodded street car running on dirt.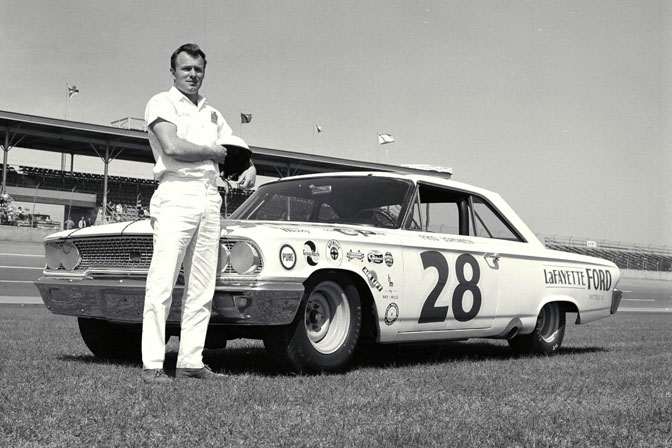 Then on through the glory days of the 1960's and '70s, which in my opinion produced some of the coolest race cars ever to lay tire on a track. The men who drove them were equally awesome.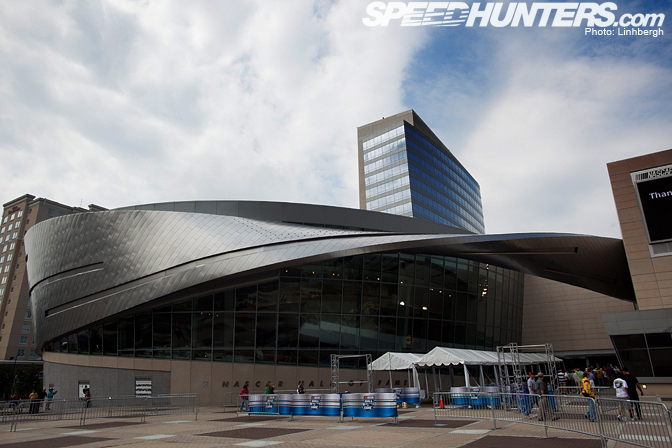 A lot has changed since then, but NASCAR considers its history very important. One just needs to look at the new NASCAR Hall of Fame in Charlotte to see this.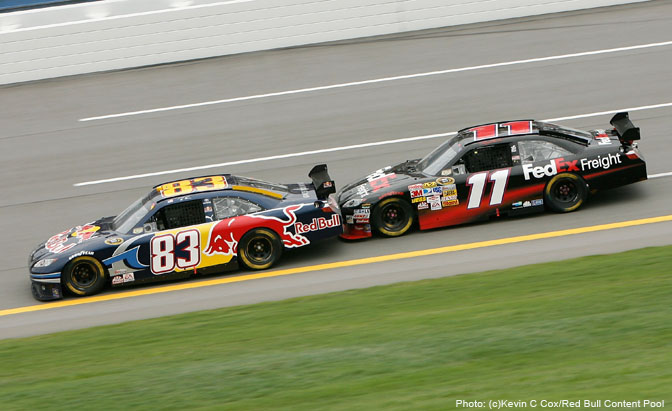 On the track, today's NASCAR races offer a lot of excitement. The racing is fast and close, and there's no shortage of traded paint each weekend.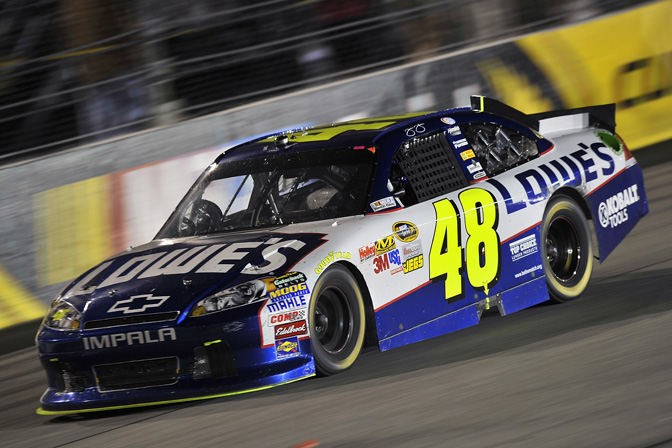 The sound of NASCAR alone is worth the price of admission. Televisiion doesn't even come close to conveying what a full NASCAR field sounds like at wide open throttle. It's unlike anything else in the world.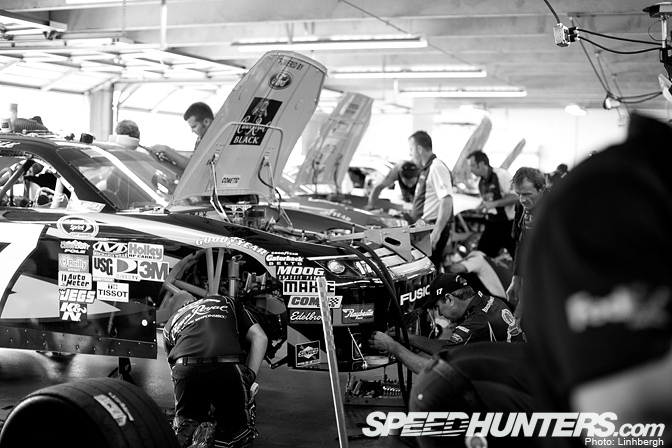 One of the common complaints that people have about NASCAR is the "old technolgy" used in the race cars.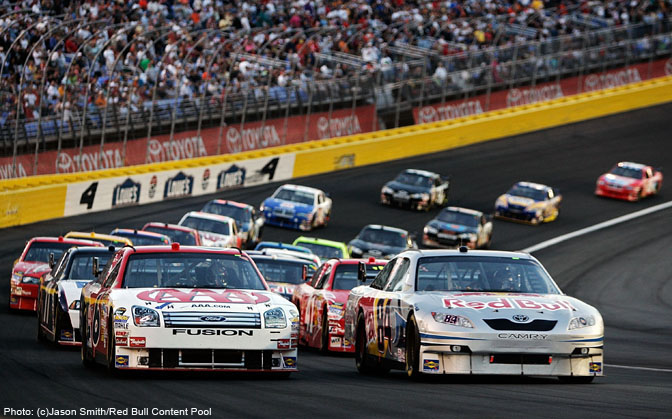 A stock car may be antiquated compared to a F1 machine or other modern race cars, but does that make the racing any less fun to watch? I'd say it doesn't.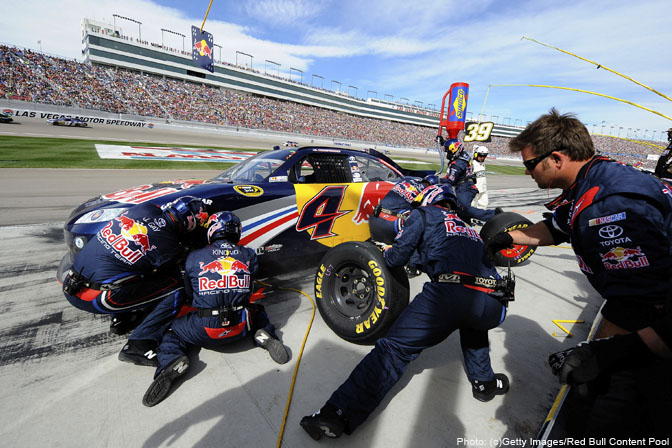 Then you have the elements of strategy that are extremely important in NASCAR. Many races have been won or lost by gambles on fuel. Also, a competitive driver or car is only as good as the guys that jump over the wall during the pit stops. This is true for many forms of motorsport, but it somehow seems even more crucial in NASCAR.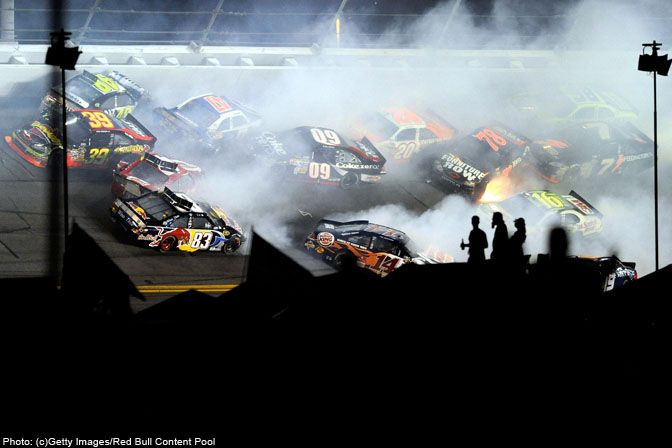 With so many cars racing in close quarters, you are bound to see some massive crashes as well. Just as amazing is that so many cars can get back on track after these huge pile-ups.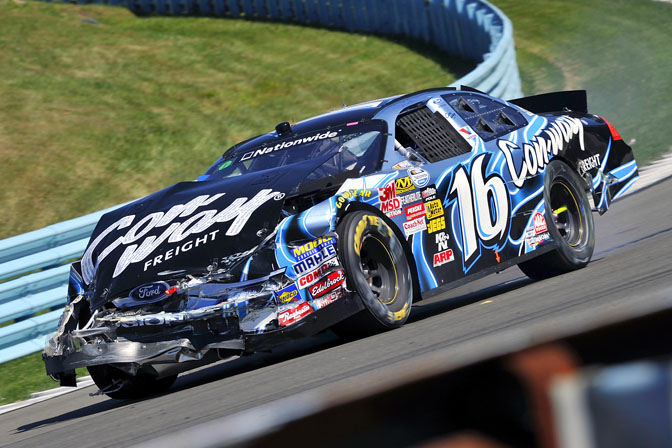 One of my favorite parts of the sport is seeing those battered cars with hasty repairs and missing body panels still out there running laps. Stock cars can take a beating!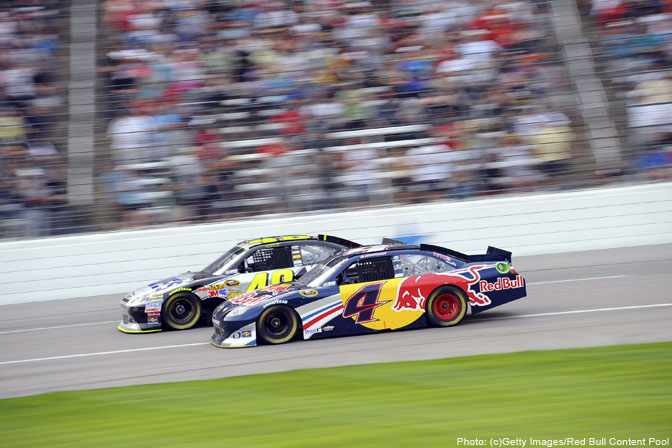 If you were to make plans to attend a NASCAR race, there are tracks all over the US where the series runs, and any of them should deliver a great time. For the purest NASCAR experience, legendary places like Daytona, Talladega, Darlington, and Indianapolis would be high on the list.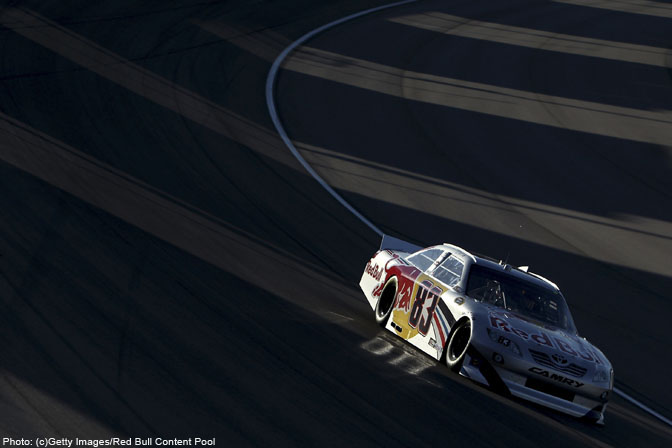 Each type of track that the series visits offers its own unique style of racing.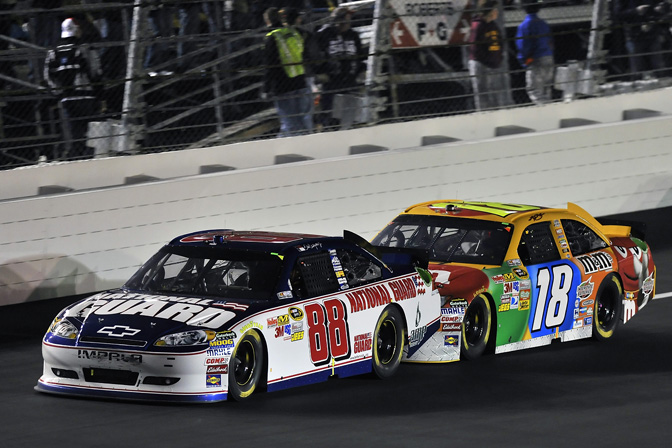 Whether its the draft-based high speed ballet at superspeedways like Talladega and Daytona.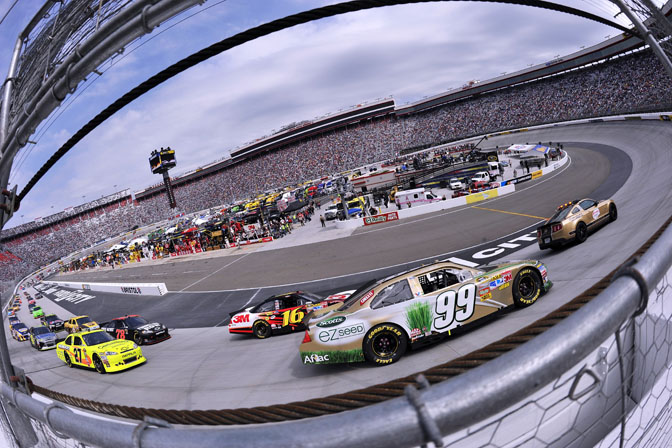 Or the confined madness of a short track racing at Bristol or Martinsville.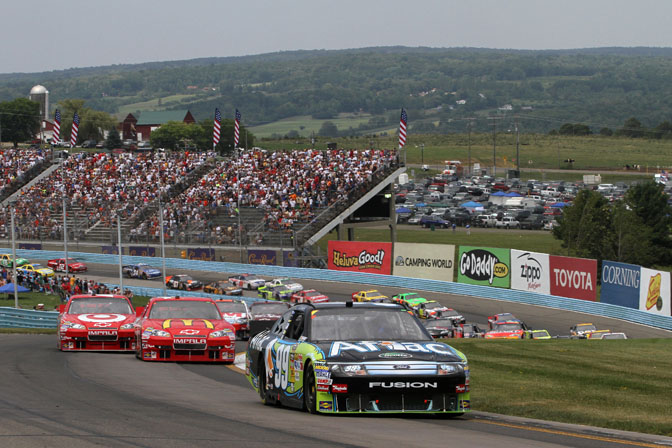 Then you have the pair of road course stops the series makes every year, Watkins Glen in New York…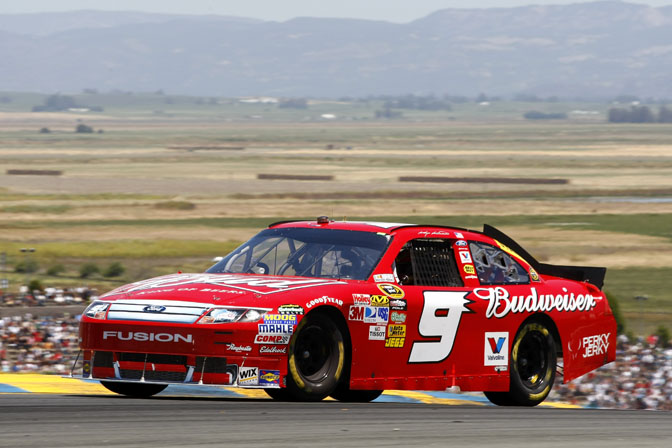 ..and Infineon Raceway in California. Watching dozens of these heavy machines fight it out through the corners and hills is incredible.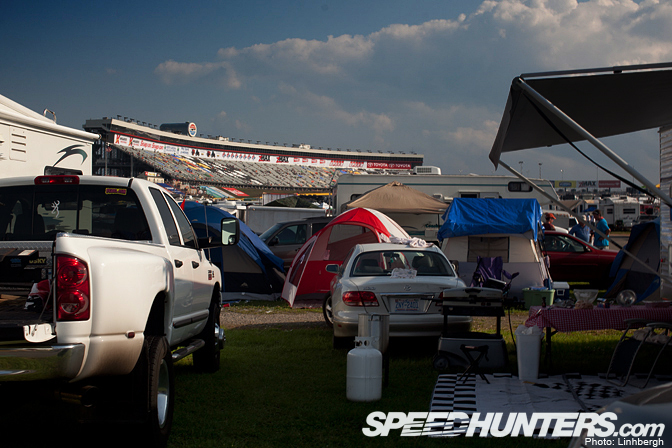 Aside from what happens on the track, the infield of a NASCAR race is one of the coolest things about attending an event.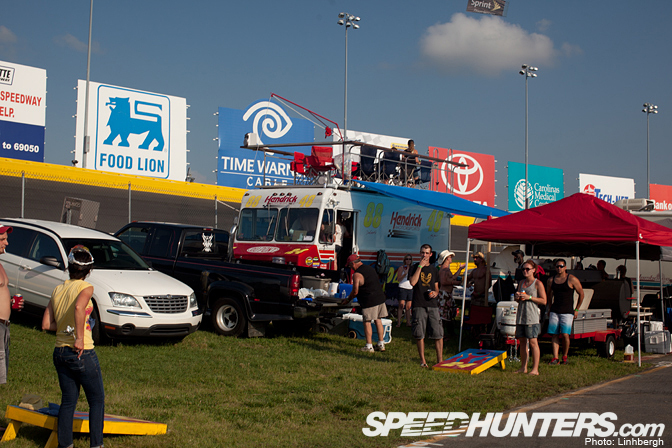 Imagine spending a weekend camping out with a group of friends and huge stash of food and drink – with race cars circling you at nearly 200mph. It's a party as much as it's an automobile race.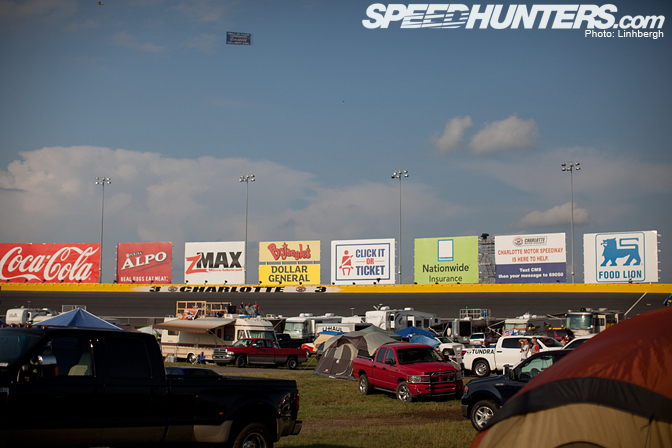 You'll also meet some very interesting people as you make your way around a NASCAR infield.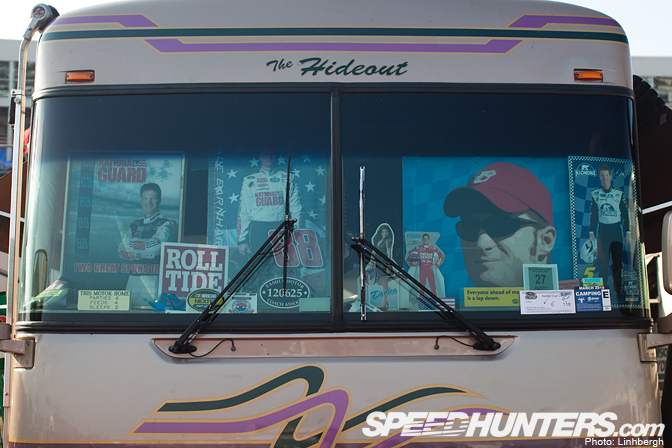 NASCAR fans might be some of the most loyal in the world, but they are also some of the most fun-loving and down to earth.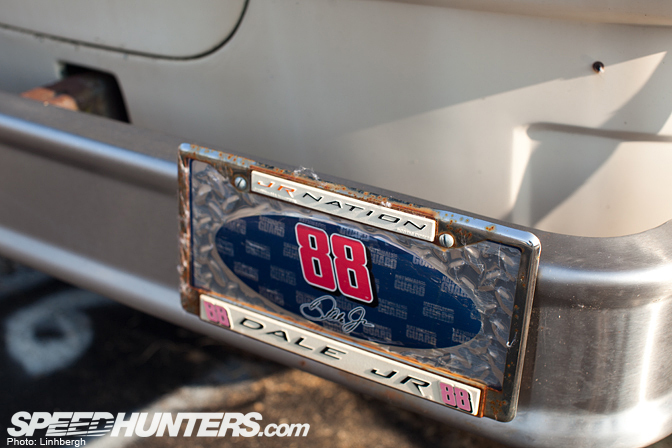 This isn't the United States, it's JR. NATION.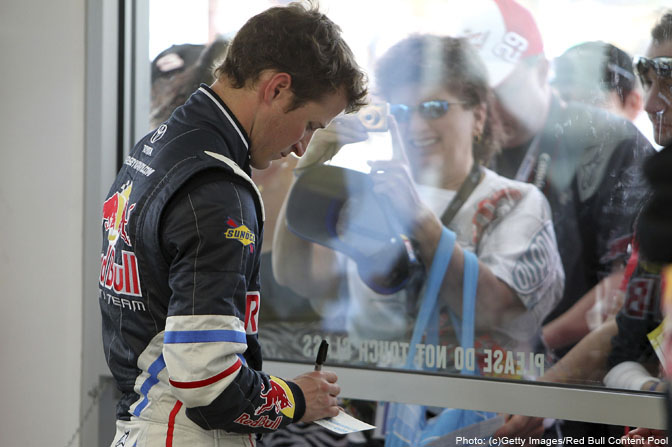 Another thing that fans love about NASCAR races is the accessibility of the teams and drivers. This openness is something you might not find so much in other top level motorsports.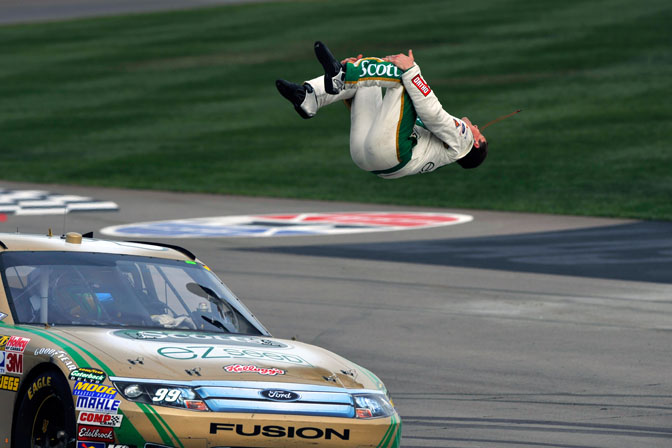 All in all, there's a "loose" feel to the sport that goes back to the days of rowdy guys running moonshine from the authorities. Whether its post race scuffles between drivers, giant celebratory burnouts, or Carl Edwards doing his signature backflip after each victory.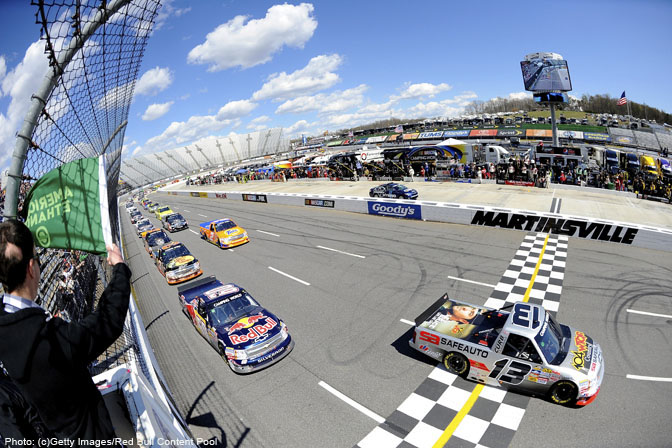 It's for all these reasons and more that we've added the NASCAR experience to our list of Things to Do Before You Die.
Even if you don't walk away from the race as full-fledged NASCAR fan, you are almost guaranteed to come away with a new-found appreciation for the sport and the lively world that surrounds it.
-Mike Garrett
Photo Credit: Red Bull Content Pool, Getty Images, Jason Smith, Kevin C. Cox, Hendrick Motorsports Media, Ford Racing Media.