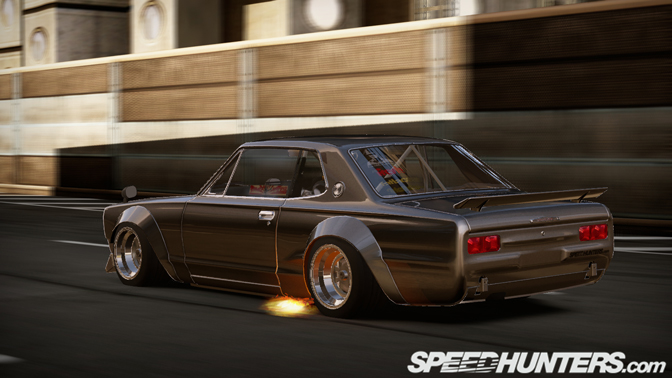 If you look back on the history of Need for Speed games oVER recent years, we have always made a point to become early adoptors of new forms of racing. Drifting for example, was included in Need for Speed Underground as early as 2003, well before this new scene had developed the international following it enjoys today.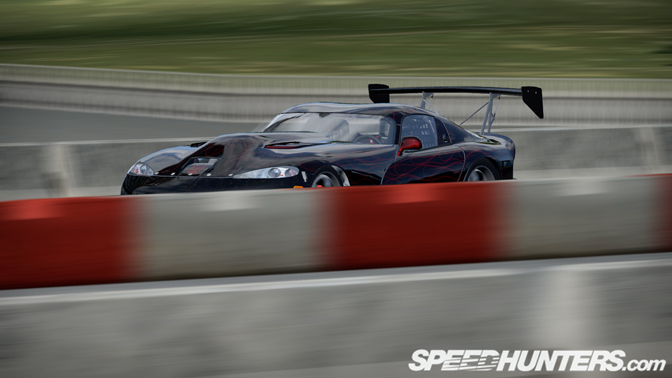 The first Need for Speed game that I worked on personally, was the 2006 Need for Speed Carbon release. While I didn't have much to do with the overall vision for the game, it was interesting to note the inclusion of touge racing and drifting as a major part of the gameplay.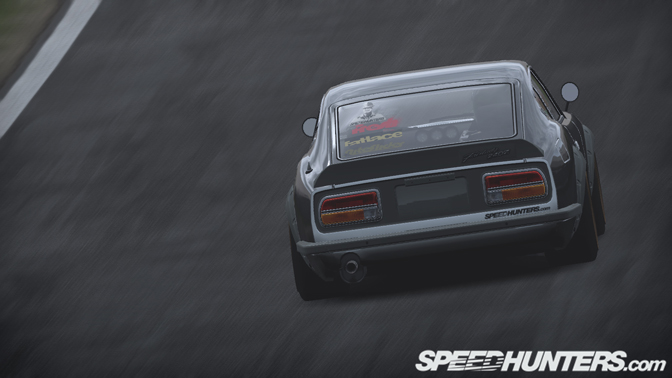 So at the beginning of the SHIFT2 UNLEASHED project a few of the producers asked me, 'what's new in the world of racing?'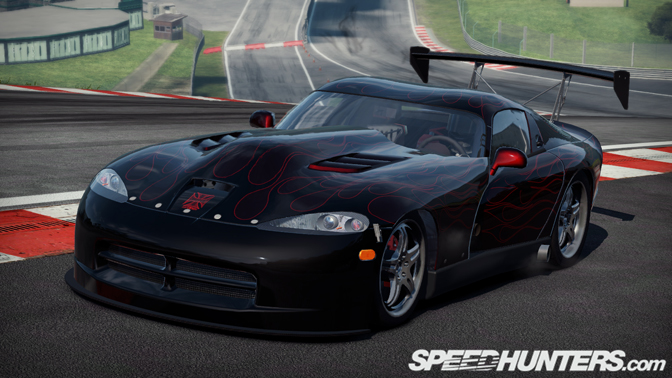 'Is there a new style of automotive competition that should be included in the game?'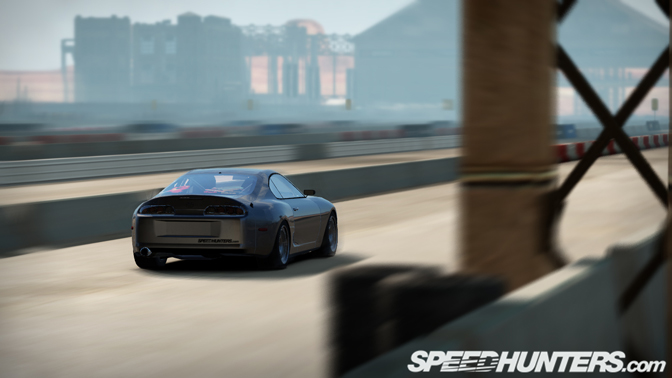 I searched my brain for the answer, scanning the many thousands of Speedhunters stories for a new type of racing that would translate into a cool new game mode.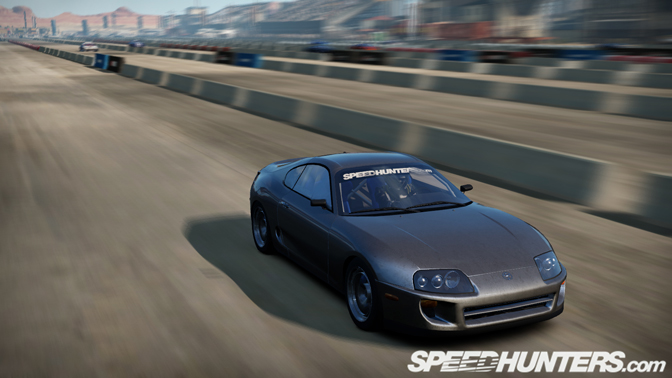 The answer was pretty easy in the end: Standing Mile.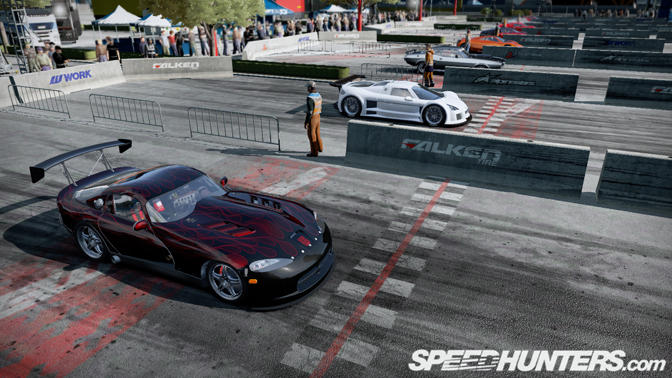 Mind you this is Standing Mile like you've never seen it before. It's part of a new Downloadable package for SHIFT2 UNLEASHED that we've chosen to call the Speedhunters Pack.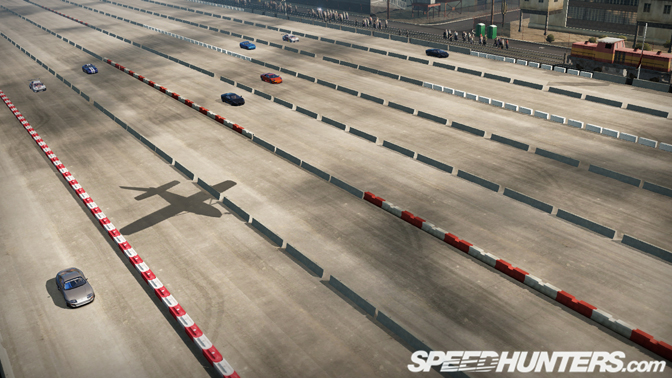 When designing Standing Mile for S2U, we had to rejig the competition style to be suitable for online racing. So instead of one lane, you get eight cars running in parallel, each competing for the fastest trap speed.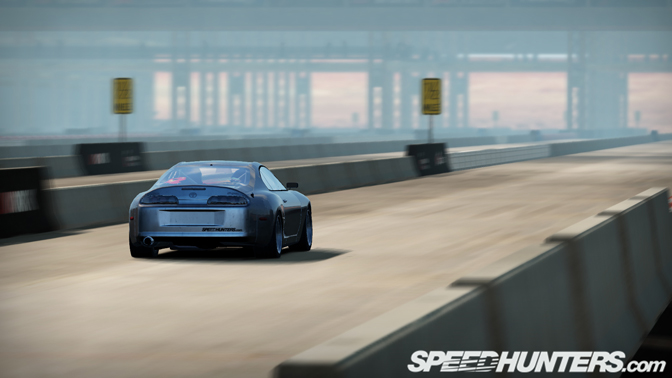 SMS has also gone to great lengths to include a whole new category of customization parts, allowing for the monster power figures needed to propel your speed demon to 250mph and beyond on three different one mile courses.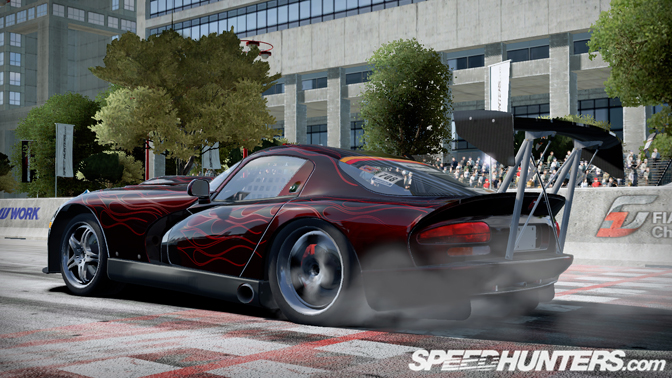 Traction control and automatic transmission has been disabled for Standing Mile and you really have to work to launch the car cleanly.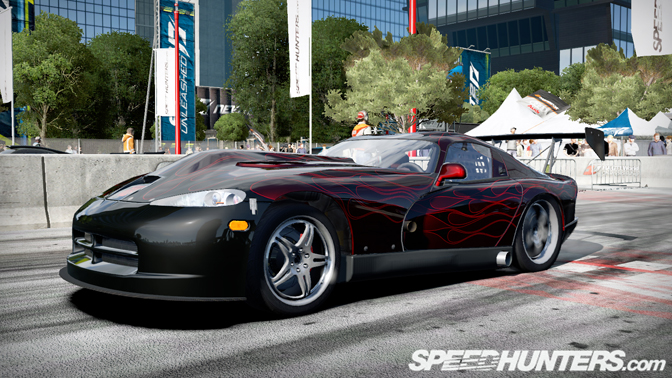 Choosing where to open up the throttle is part of the fun…. go to early and you will lose the car to wheel spin and will likely end up facing the wrong direction.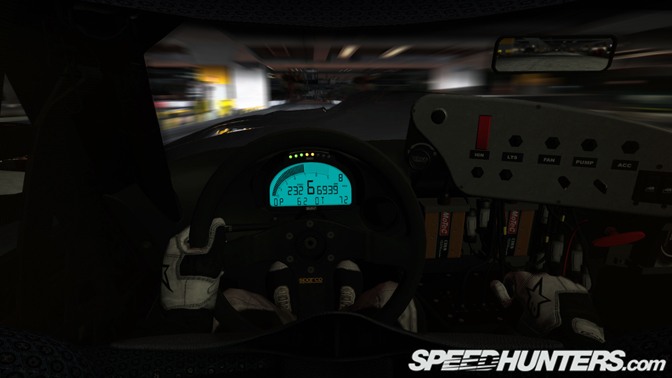 Trying to control 1400 bhp is a pretty wild ride!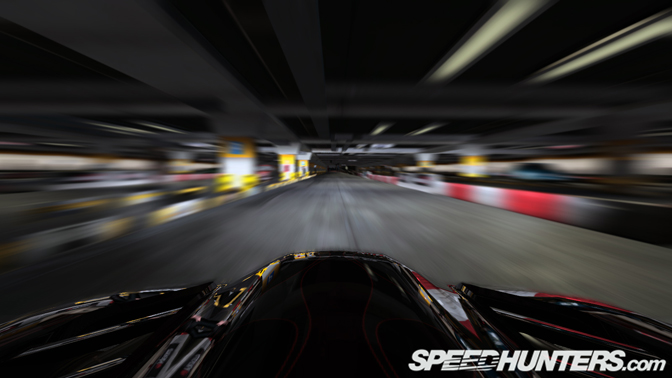 Here's a shot of me taking the Twins Turbo Viper up past 250 mph at the new Miyatomi Standing Mile location.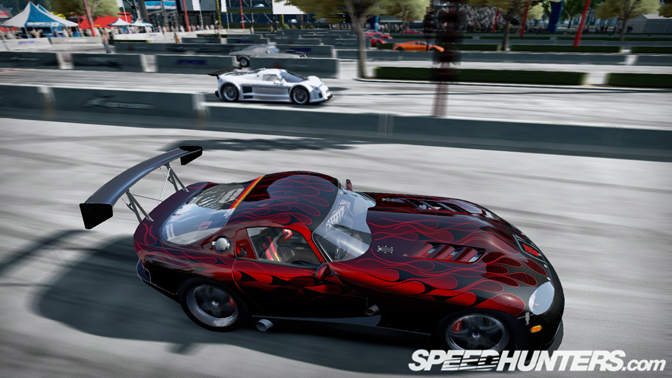 The whole point of Standing Mile is to really focus on tuning and car building. Playing with your tire pressures, gear ratios and wing settings may give you that 1mph advantage over your rivals that you're looking for.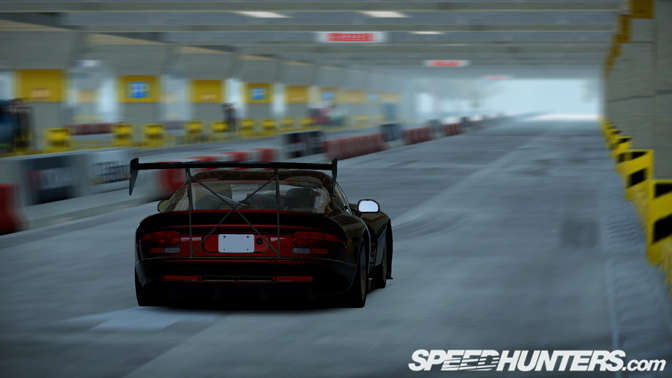 It's these small margins which will make the difference between winning and losing, all in a very quick, rinse and repeat, racing package. We hope you enjoy.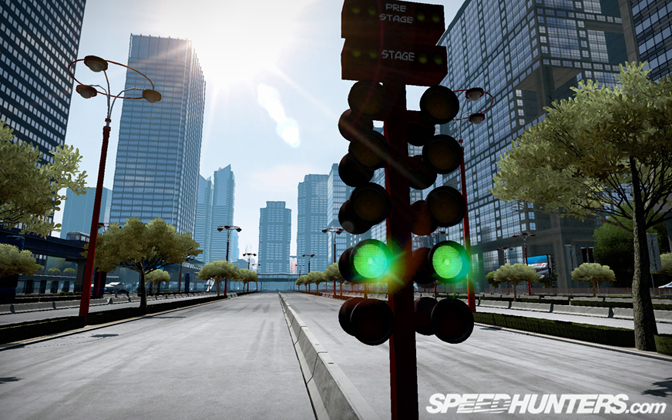 Now if SMS was going to go to the trouble to create a Standing Mile mode for SHIFT2 UNLEASHED then it also stands to reason that some straight up Drag Racing should also be on order too.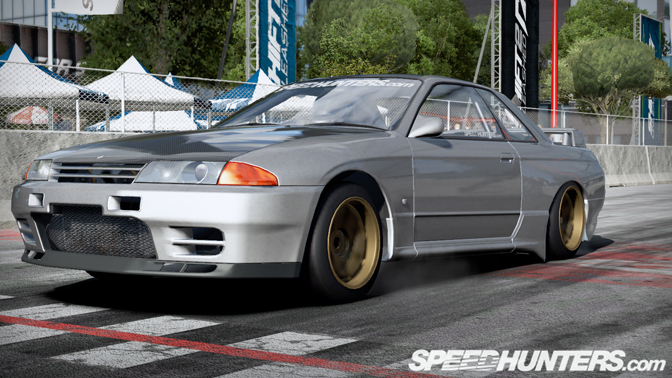 We know a lot of you guys wanted to see some 1320 action for S2U. With the release of the Speedhunters downloadable pack you can now try your hand on the 1/4 Mile.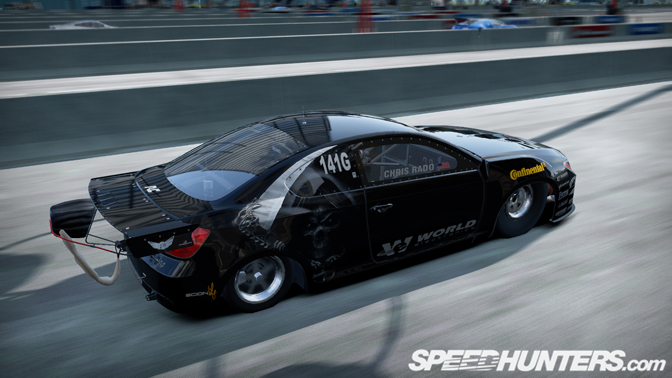 Like Standing Mile, we've gone for 8 lane racing.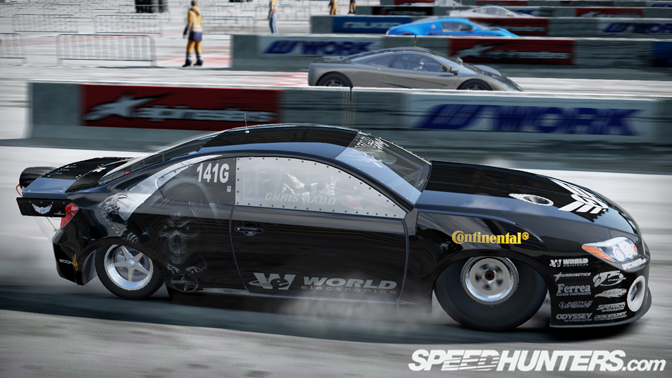 Which should lead to some fantastic multiplayer sessions no doubt!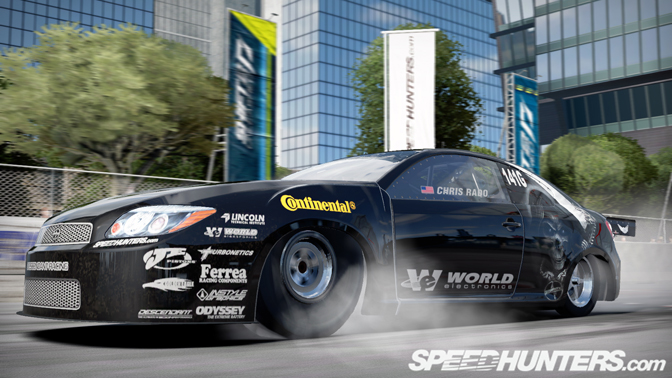 We've also included an exact replica of Chris Rado's front wheel drive drag Scion tC.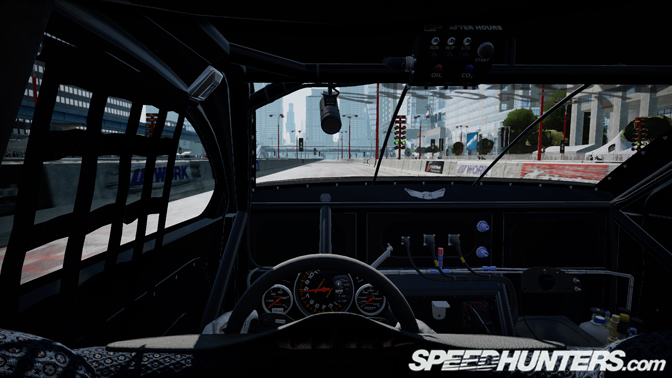 A cockpit shot for you to check out.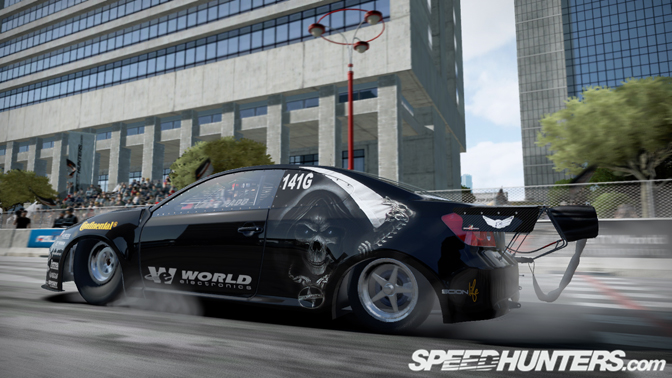 I also need to thank Mike Garrett for shooting the reference photos of the Scion for the SMS car modellers.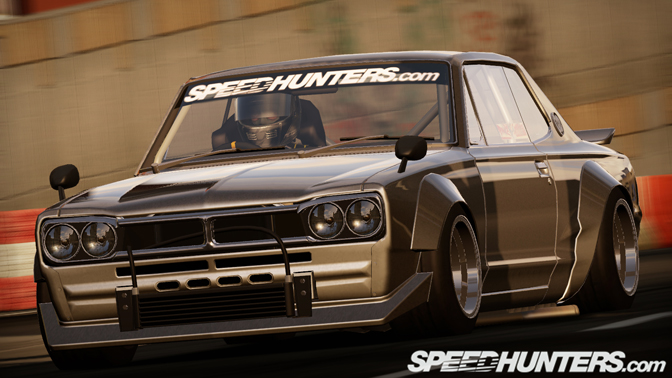 The Speedhunters pack also includes twelve custom designed cars by the Speedhunters crew.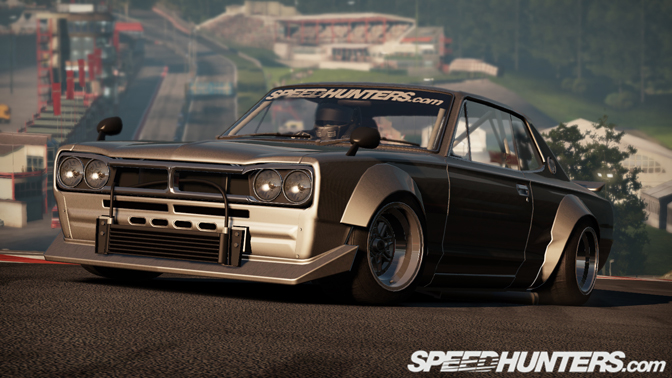 Most notable is this special designed Hakosuka Skyline GT-R.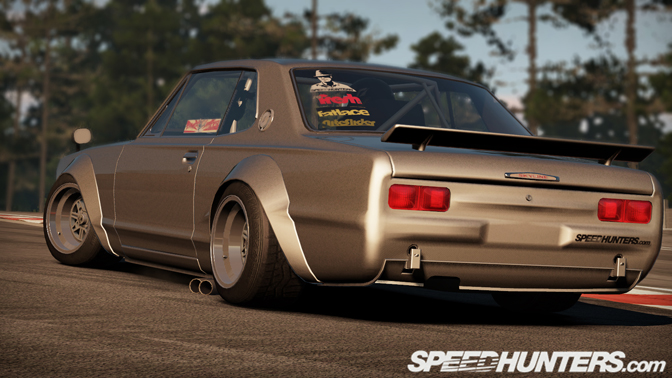 We've made sure to put the widest rims possible on the car, complete with stretched tires and slammed stance.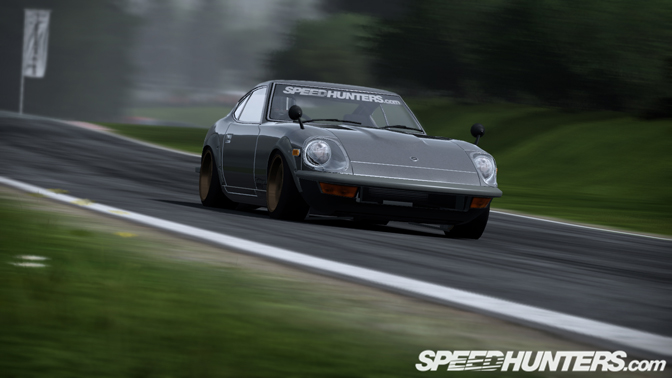 The same treatment has also been given to this 240ZG.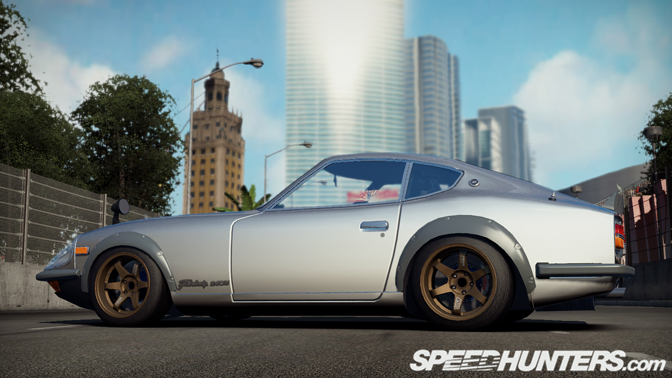 Except we've chosen to go with a set of TE37Vs.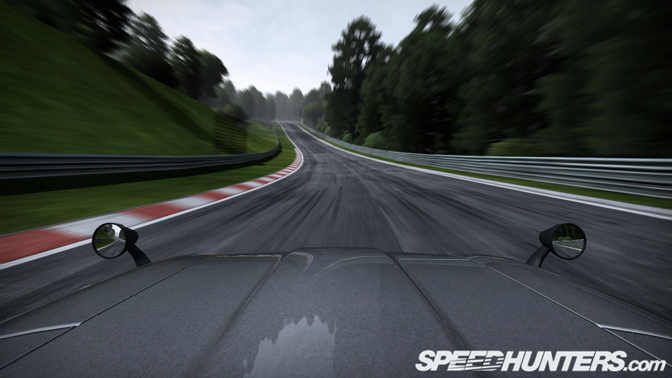 Both cars feature transplanted RB26s under the bonnet…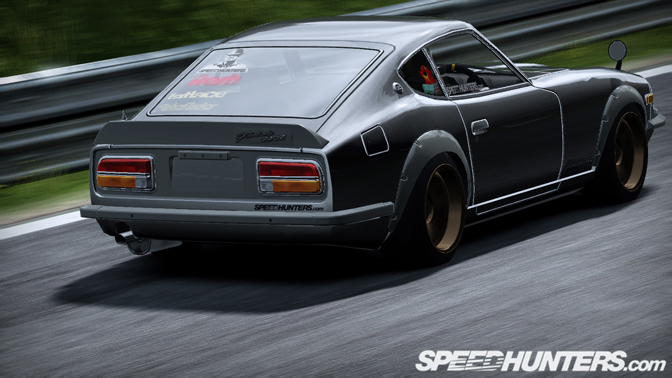 ..and a complete set of stickers from Speedhunters, Fatlace, Touge Automotive and Precision Drift.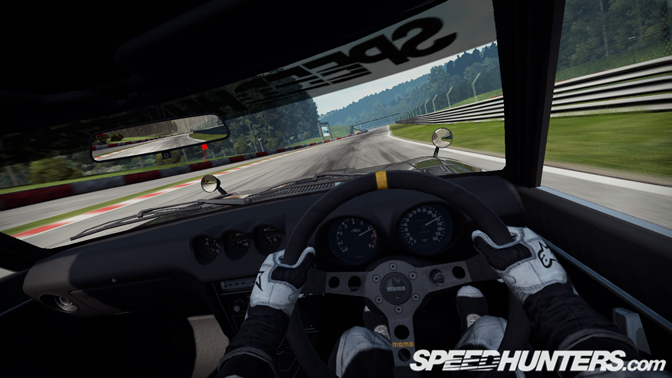 The cockpit also features a modern Momo steering wheel.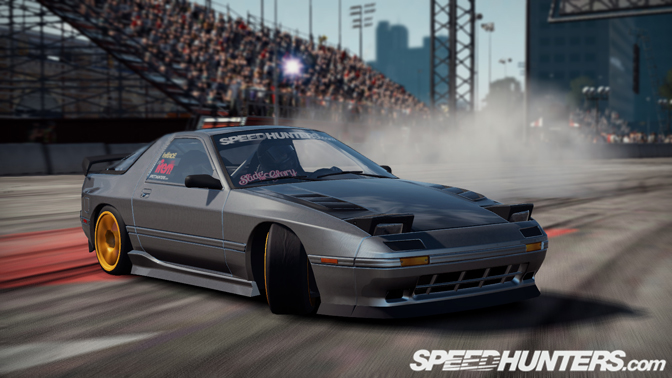 We've also designed a few more street cars that come with the package.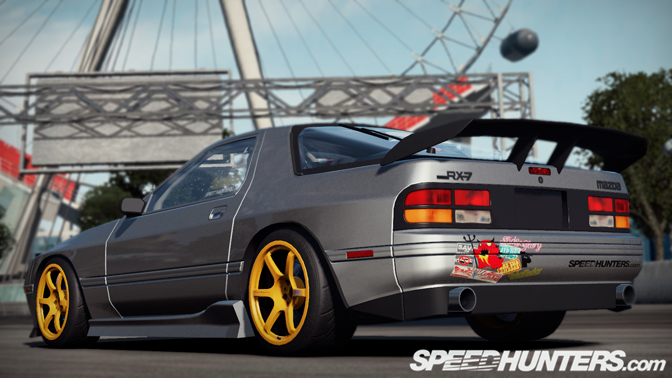 This FC is tuned up nicely for drifting…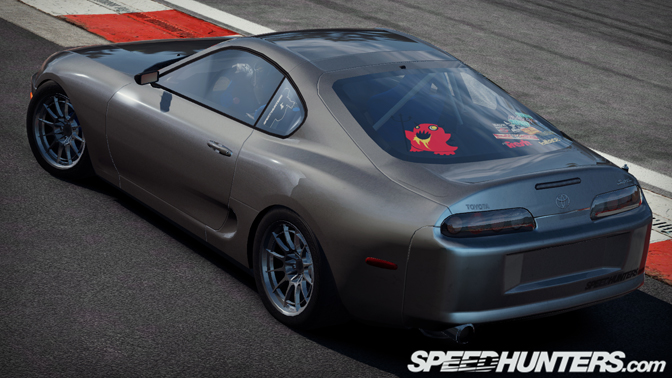 …Whereas this V10 swapped, twin turbo Supra has been specifically set up for Standing Mile. We hope you like the omitted rear wing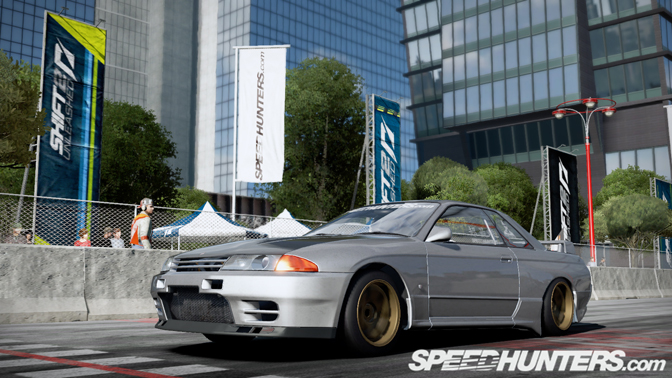 This Skyline R32 GT-R is been specifically set up for drag racing too.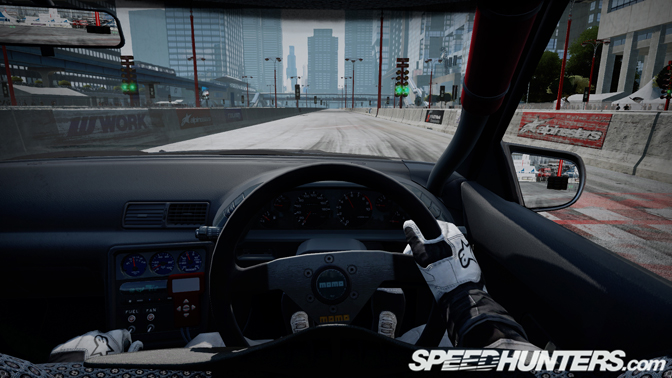 It's still a street car of sorts…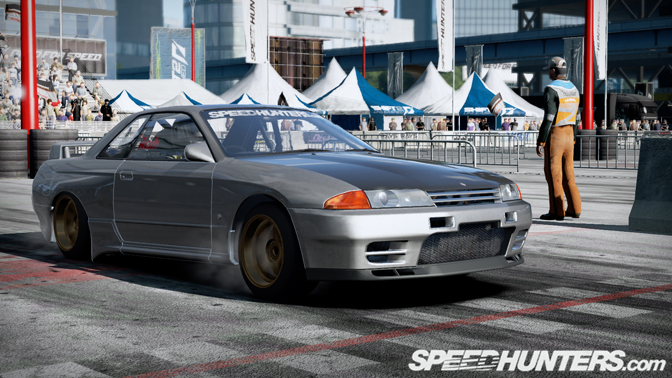 …but has a custom engine and drivetrain specific for the 1/4 mile.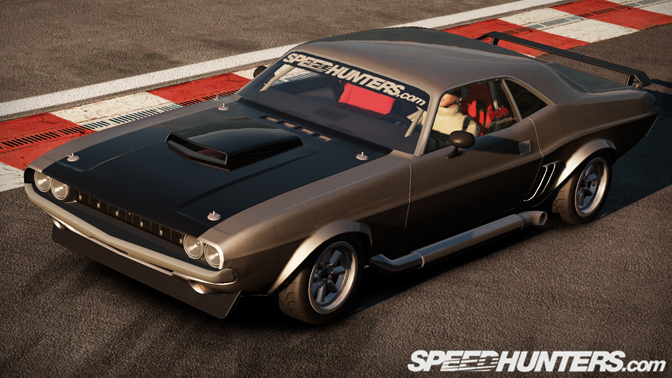 The last street style car in the package is this Viper V10 powered Dodge Challenger.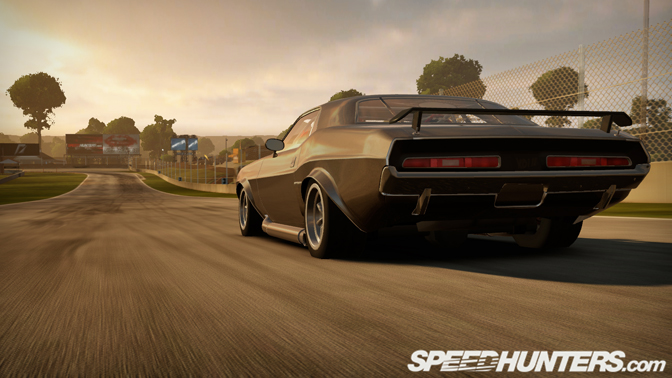 We've gone for a bit of a vintage Tran Am feel with this pony car. We hope you like it!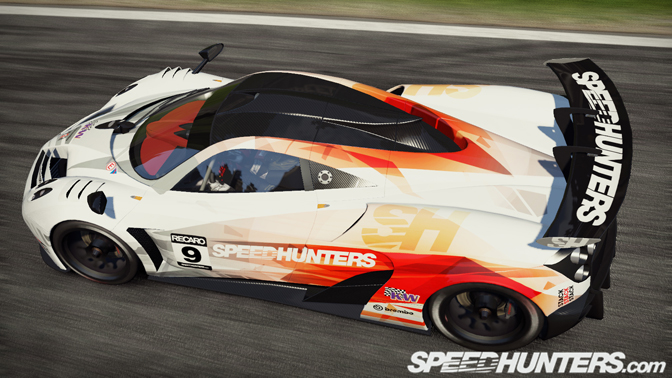 We've also included a package of custom designed preset race cars too.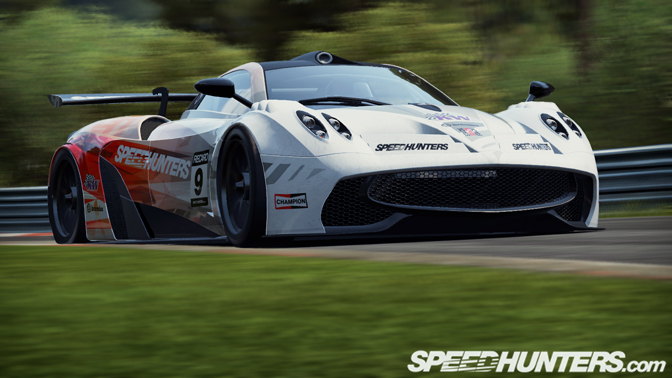 This is the Works Speedhunters Pagani Huayra.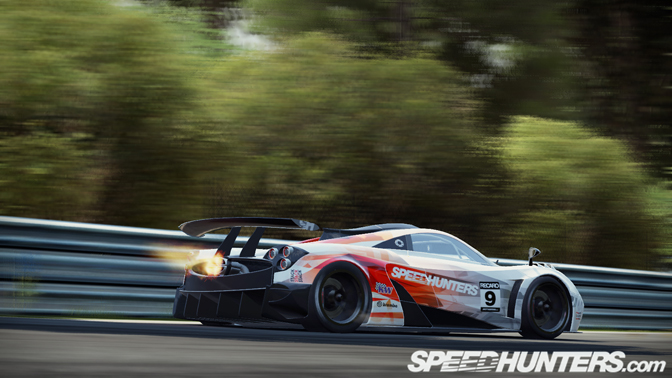 It's our fantasy of what a Huayra race car could look like.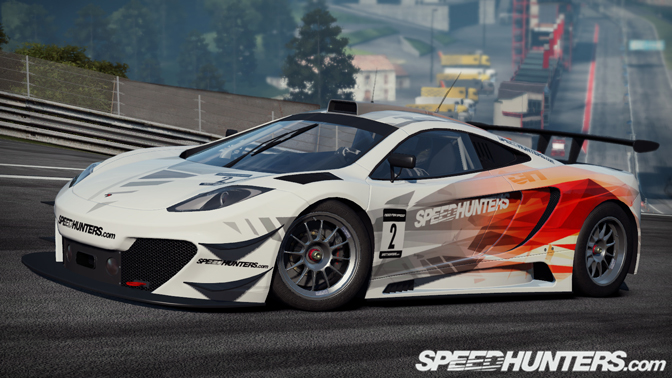 The Speedhunters version of the Mclaren MP4-12C.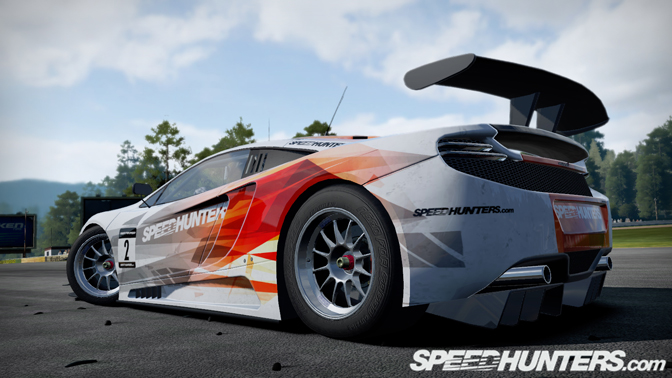 I'm just loving the look of this Speedhunters race livery.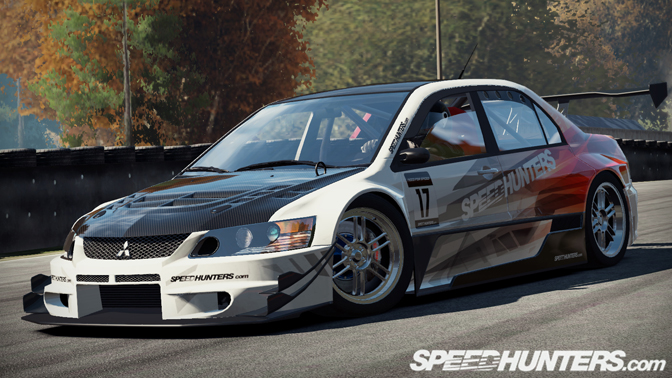 You'll likely find this Evo 9 an absolute joy to drive.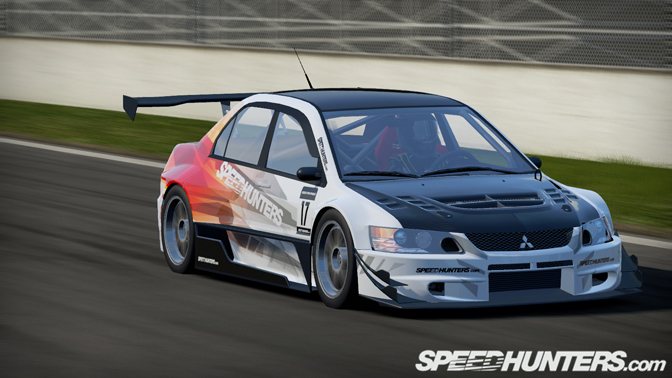 The AWD drivetrain allows for some semblance of predictability to the car's handling.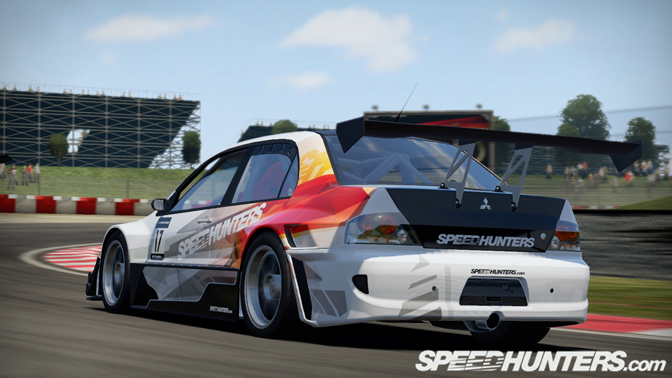 We've chosen to go with fairly high horsepower ratings for all the cars included in the package.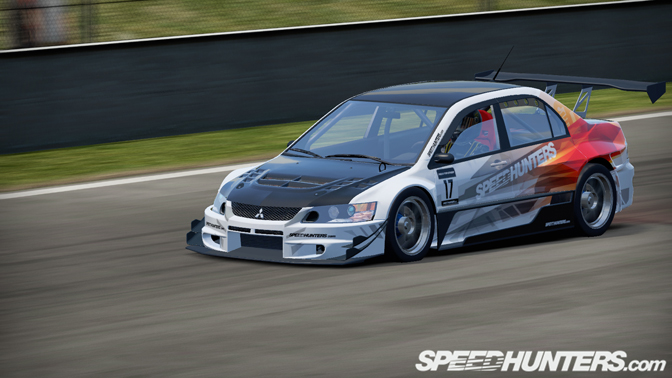 So they are all a bit insane to handle!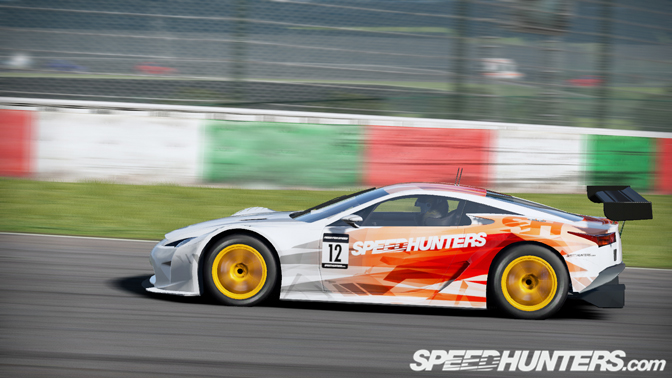 The Speedhunters LF-A comes complete with twin turbos strapped to its V10 power plant.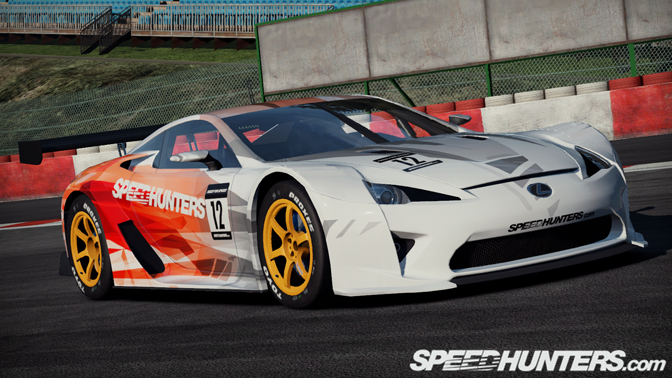 Yes!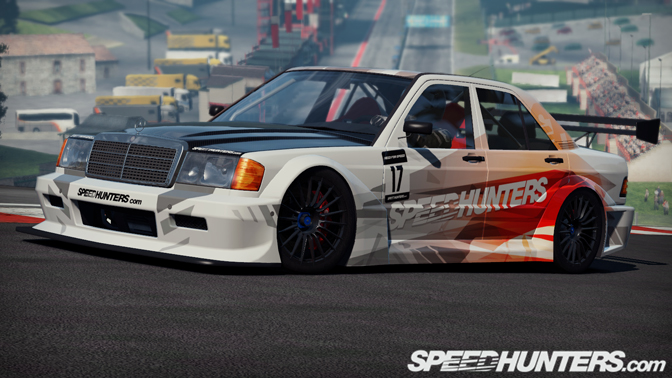 We also thought that a special V8 swapped Mercedes 190E would get your attention.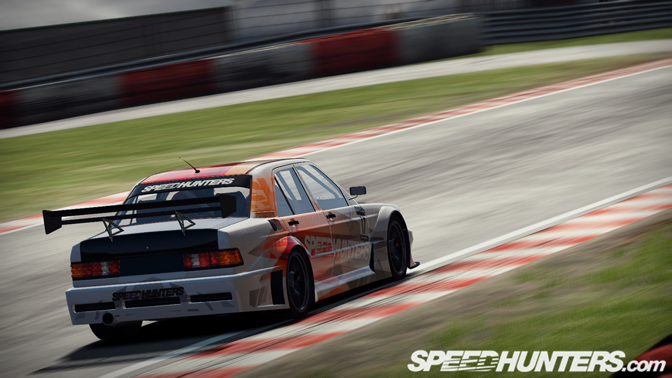 The V8 power is a bit silly to be honest.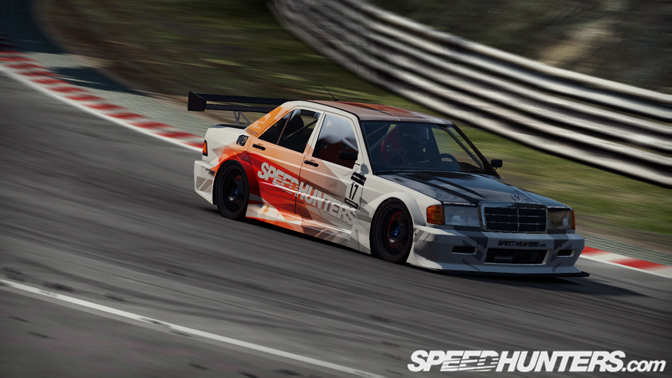 And it's a real challenge to get consistent laps out of the car… but it's pretty fun to peddle none-the-less.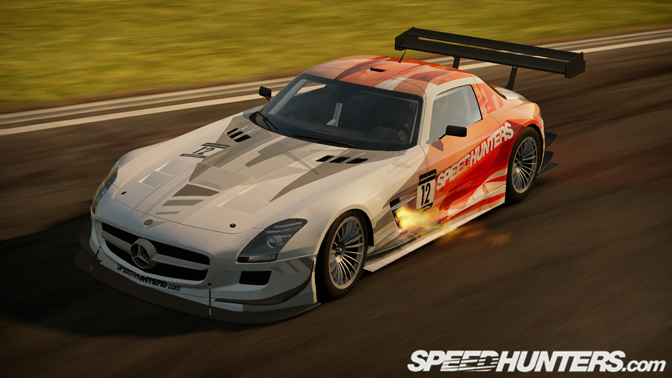 I'm a crazy fan of the real world Mercedes SLS race car and had to include our own version in the Speedhunters package.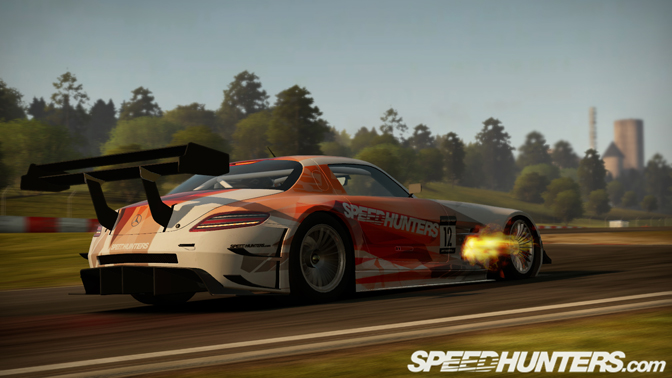 More information about the release can be found HERE.
Thanks all,
:Rod