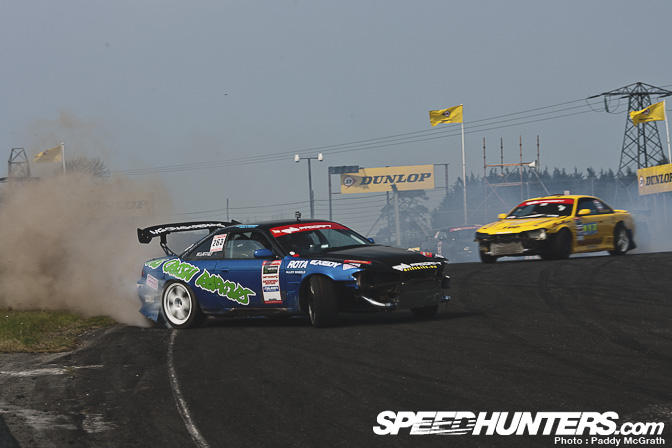 Since their inception, the Mondello Park drift practice days have become a regular visit for this speedhunter. Not only do the events provide a safe place to develop your drifting skills but they've also become a meet of sorts where you can meet up with friends and other drivers with similar interests.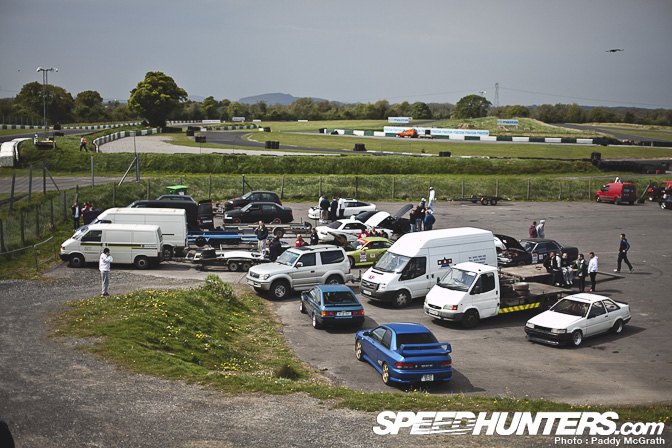 Basically what I'm trying (bady) to get at is that there is quite a lot more going on off the track than what we show. For a change we'll focus on the paddock and pits and what lies within.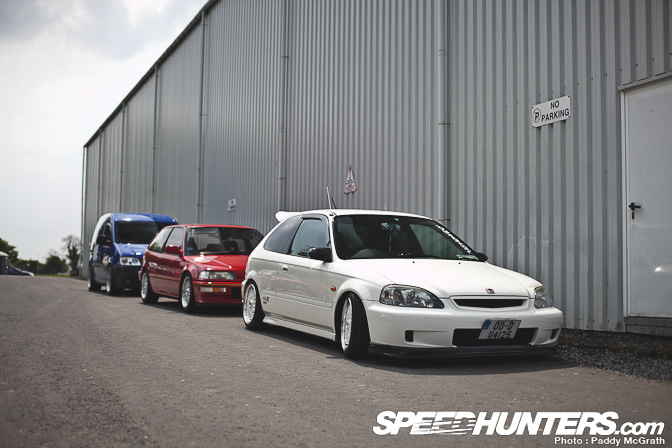 At the back of the grandstand was this very cool and subtle EK9 Type R along with a mint EF Civic behind it. I grabbed a feature with the EK9 that I'll be sharing with you guys shortly.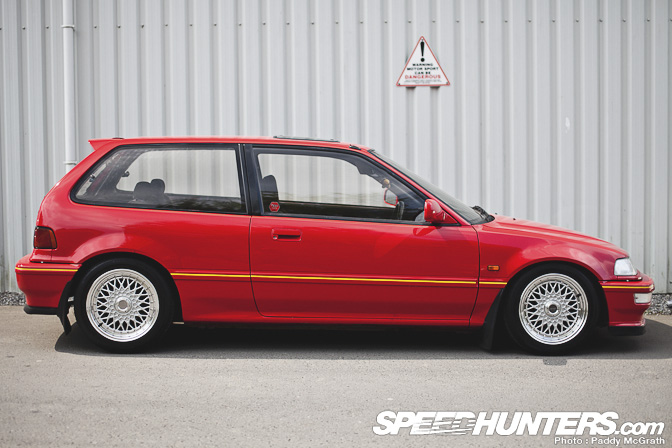 Profile of the EF. I maybe wrong but I think the car used to belong to Drifted.com's and all round nice guy, Damien O'Connor.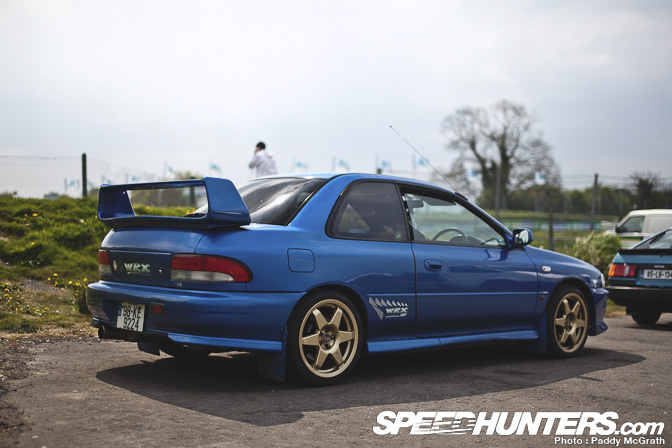 In the main paddock area sat a Type R of a different kind in the shape of this Impreza WRX Type R.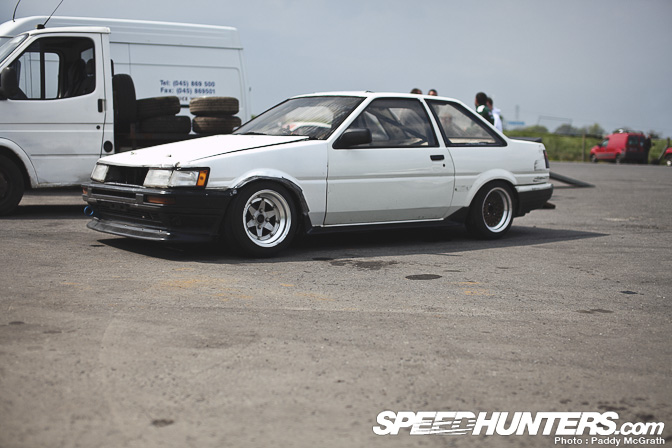 AE86 coupe with SSR Longchamps up front and mesh out back.
Like a fine wine, I do enjoy an obscure Talladega Nights quote.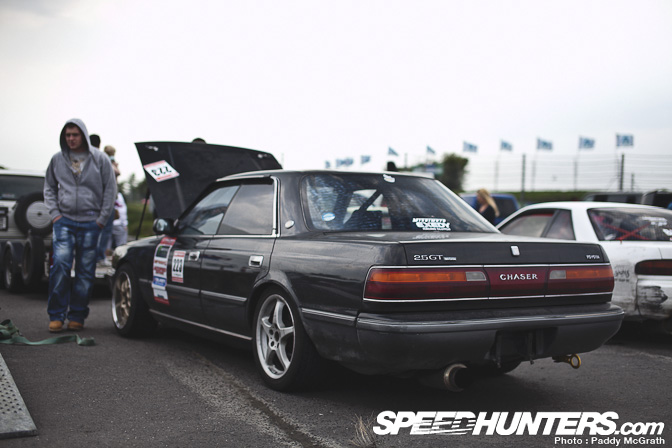 Up to spec JZX81 Chaser during the lunch time break.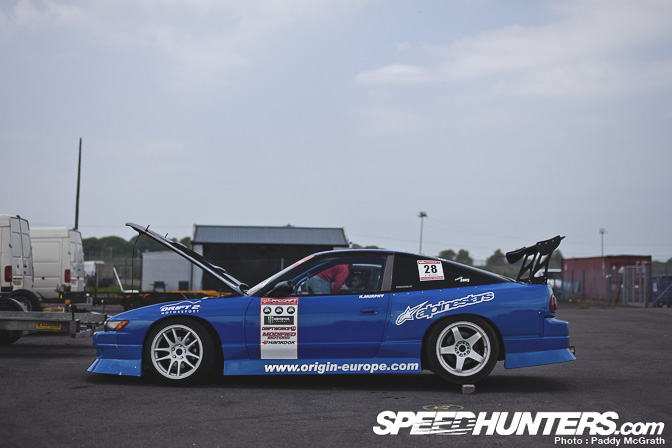 Ken Murphy's, rather rapid as I later found out, Nissan SilEighty. 400BHP from a standard SR20 with a TD06 and has been running strong for several years.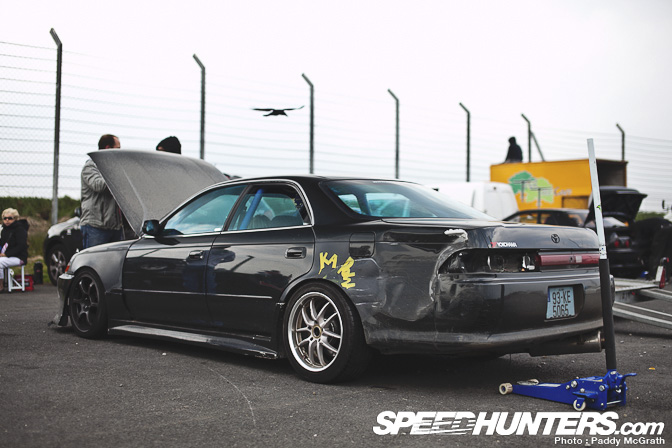 This JZX90 had seen better days. The owner is a member on the popular Drift Ireland website and explained how he had an incident in the morning which resulted in the above. Heading back out in the afternoon a little bit hot headed perhaps, he spotted a brake light unit on the ground and decided to smash it into small pieces. He later discovered that it was his own brake light from earlier in the day.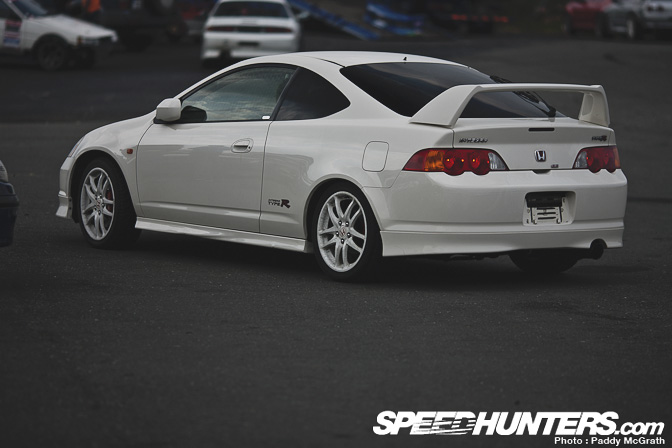 A simple and standard DC5 Integra Type R.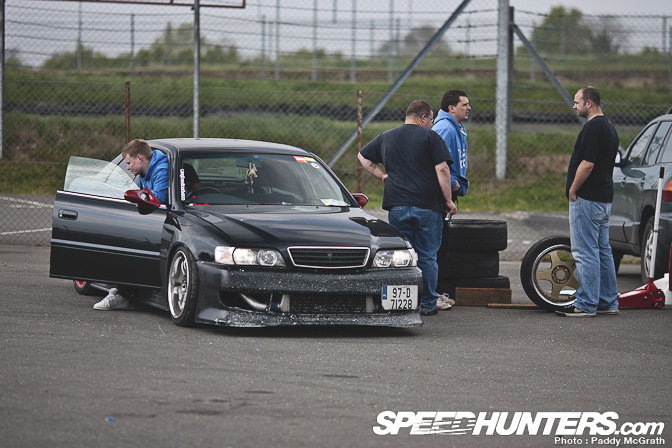 Another JZX, this time in '100 form.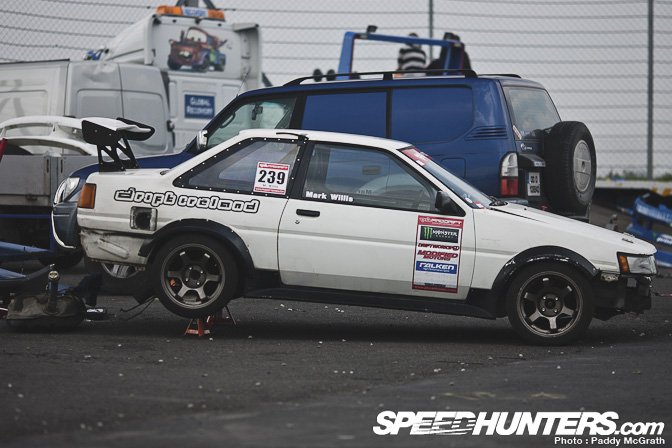 Mark Wills' SR20 powered '86 Corolla. 
I've always had a soft sport for Onevia's and this car is no exception.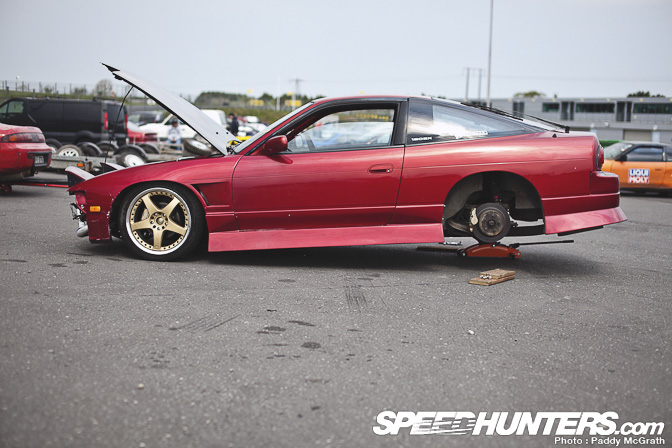 Clean RPS13 awaiting some fresh rubber to be destroyed.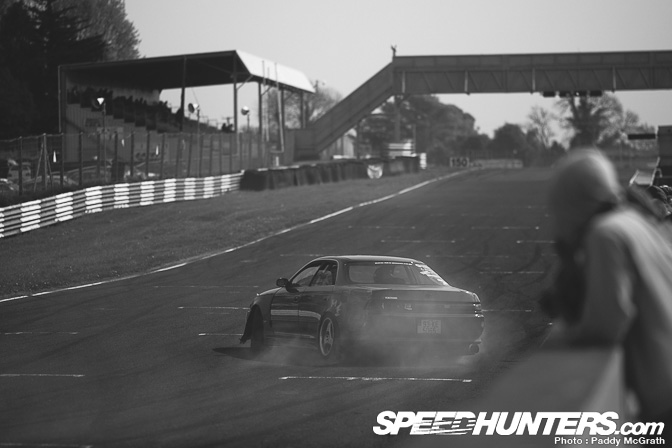 I'll be back in part two with more from the paddock and a look at some of the on-track action. 
-
Paddy McGrath