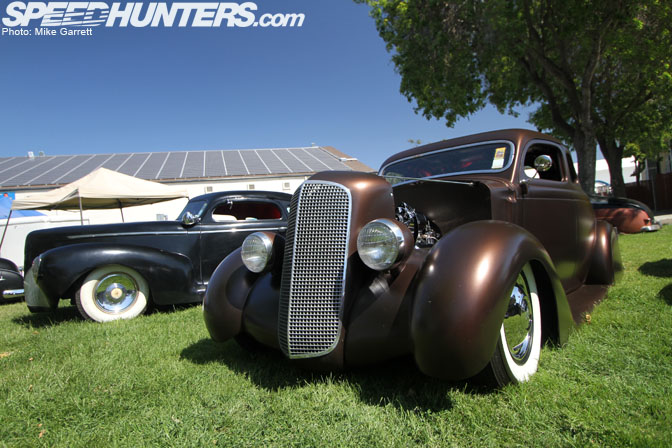 The West Coast's best Hot Rods and customs, lots of sunshine, and a long holiday weekend. A fine combination for sure.
Here's the second part of my 2011 Cruisin' Nationals coverage from Santa Maria.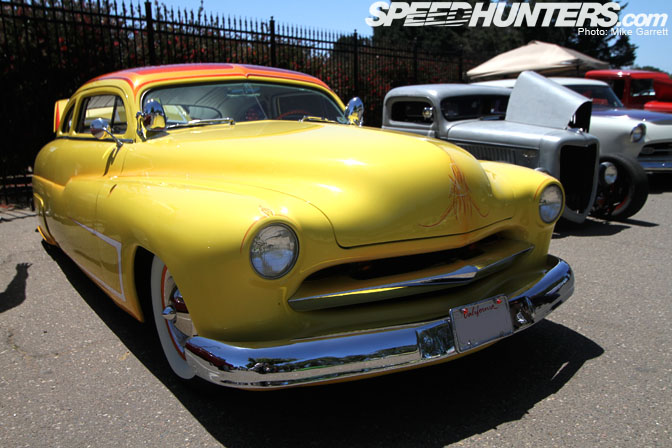 Not a better car to start out with than this yellow '50 Merc. Think of the term "custom" and this is the car that will pop into your mind.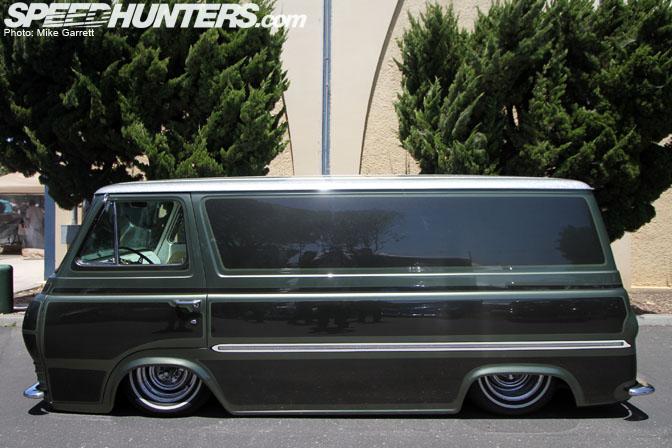 Was nice to see Van Go out again. This was my first time seeing it in sunlight after the Grand National Roadster Show.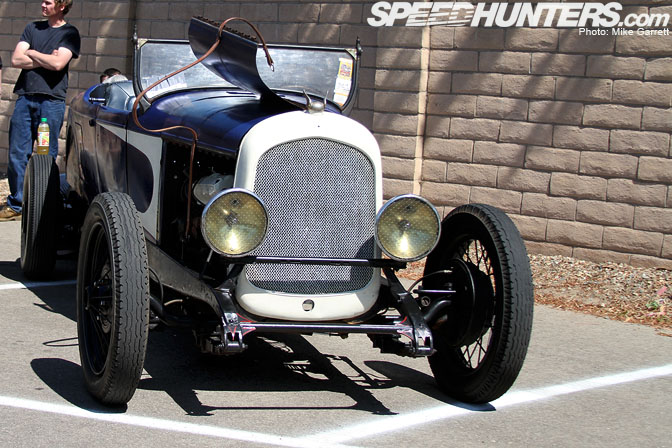 You aren't "keeping it old school" unless your hood is secured by a leather strap.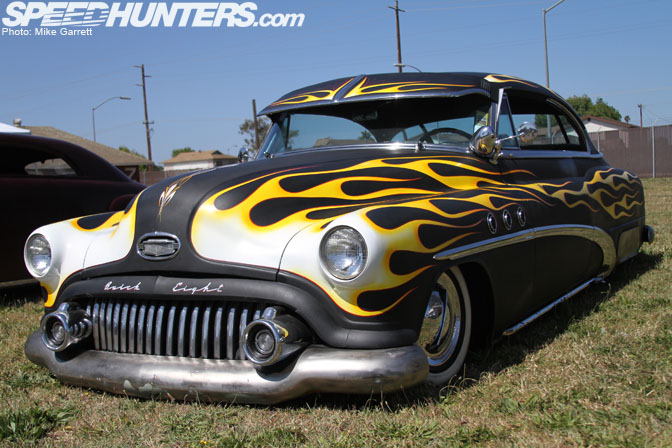 I could probably do a whole separate post just on the flame jobs in Santa Maria. This Buick was sporting a nice one.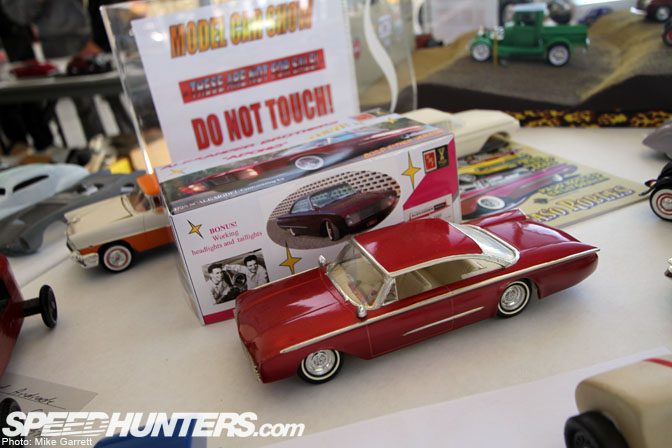 Another shot from the scale model contest. This reminds me that I have a plastic model of my Mustang that I need to finish…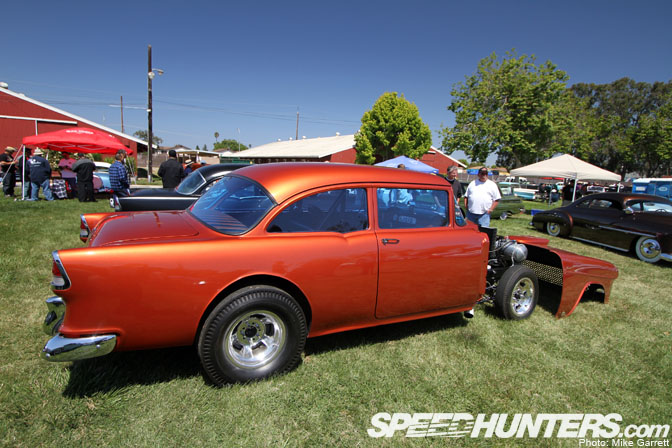 One of the cleanest and coolest '55 Chevys I've ever seen. Plain and simple.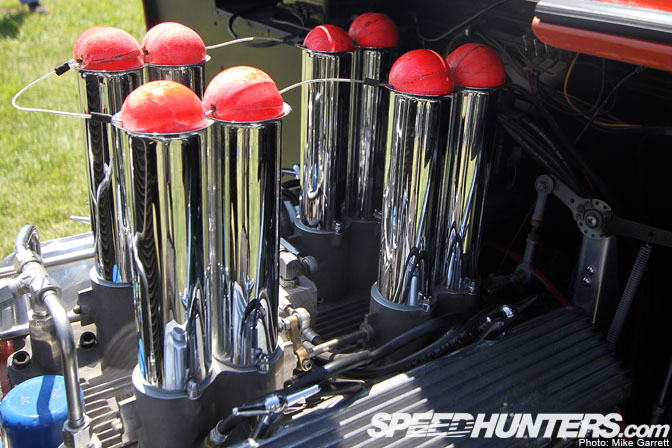 Look at those stacks!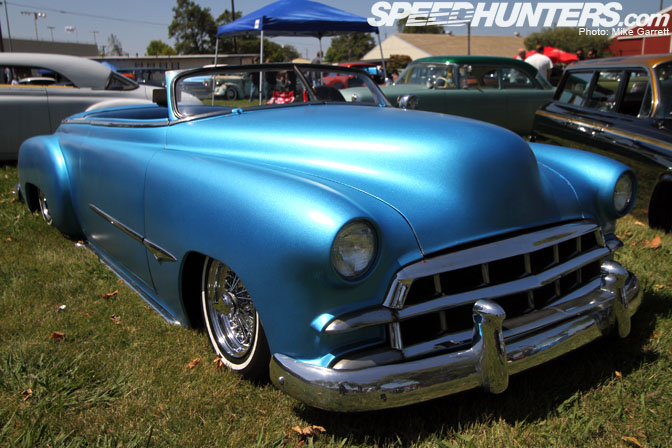 This chopped up '52 Chevy convertible was representing the Strays Car Club.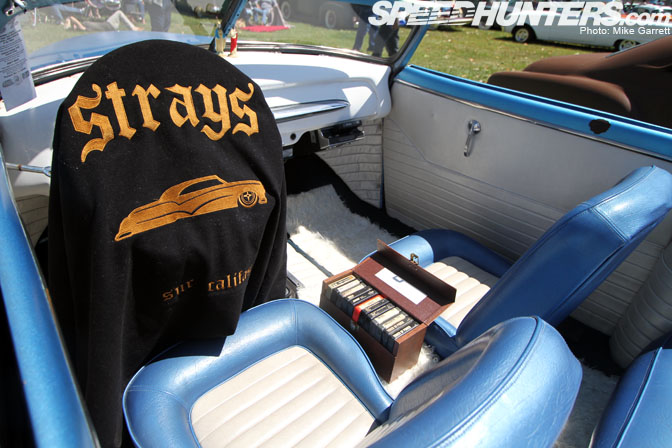 Inside was a period style interior complete with a selection of eight-track tapes.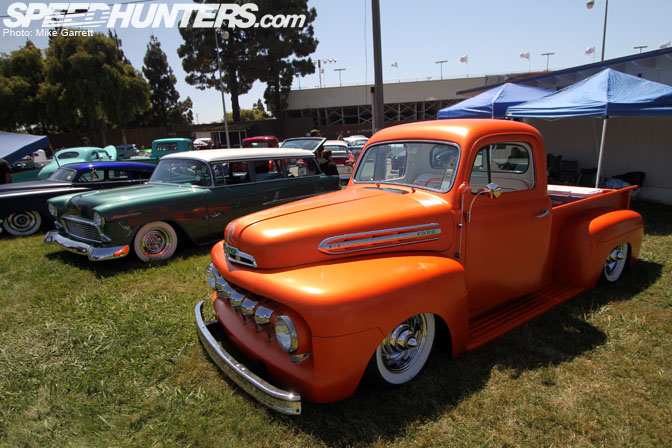 You can't forget about the classic trucks either. There were plenty of them spread around the fairgrounds.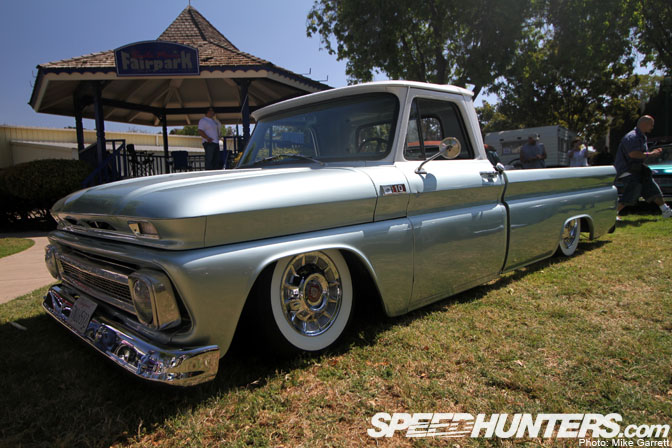 This Chevy looked pretty fresh dumped on wide whites with Caddy hub caps.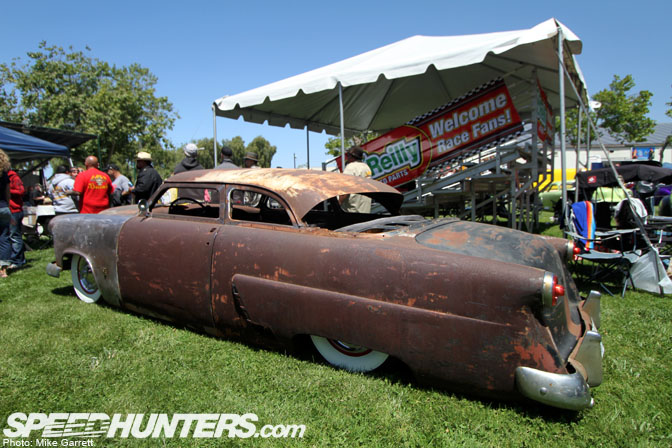 Would almost be a shame to paint over this patina.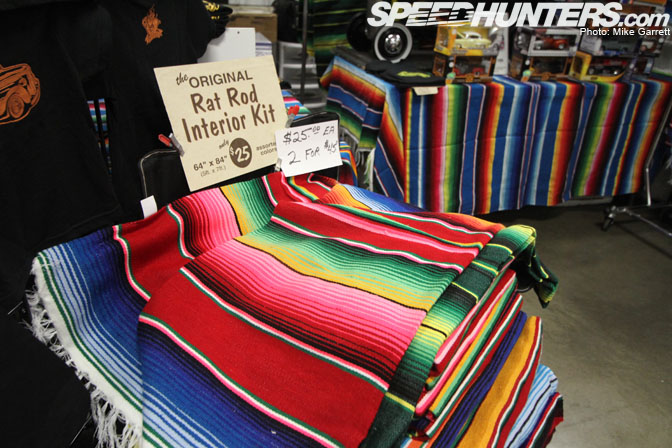 A complete "Rat Rod Interior Kit" for just 25 bucks! How can you not be tempted?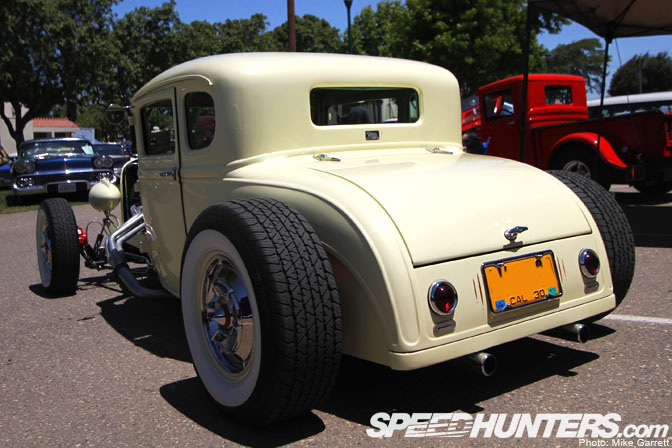 Tail shot of an absolutely beautiful 1930 Ford five-window coupe.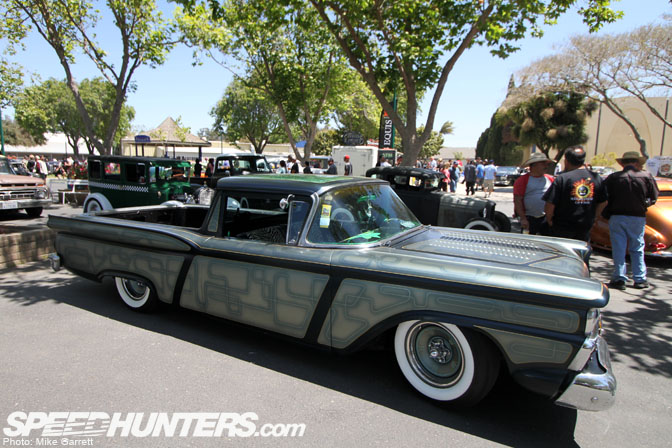 Rolling paint canvas or custom Ford Ranchero? You be the judge.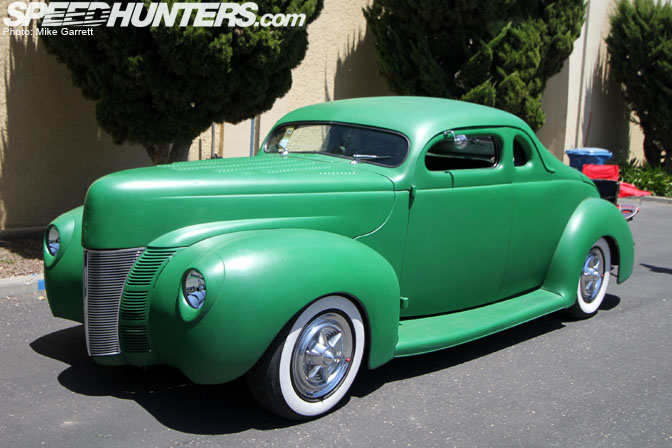 A '40 Ford chopped, louvered and coated in a sweet shade of satin green.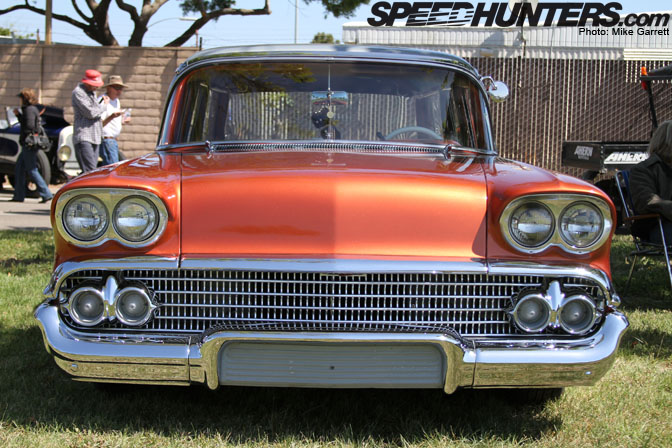 The mug shot of a dropped '58 Chevrolet. Hey, you lookin' at me?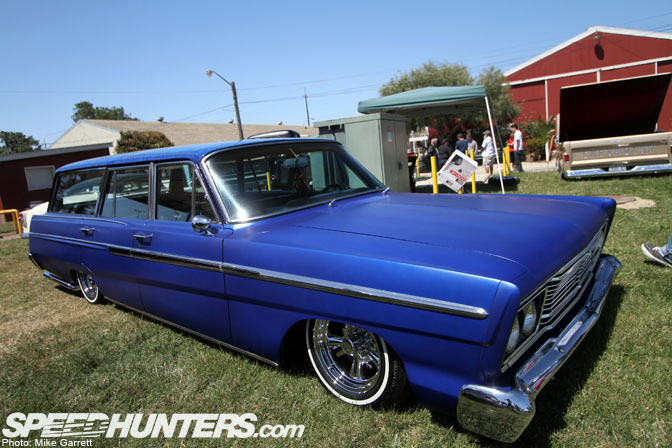 I'm a sucker for wagons, so I was feeling this slammed '65 Ford. The body looks pretty basic from this view..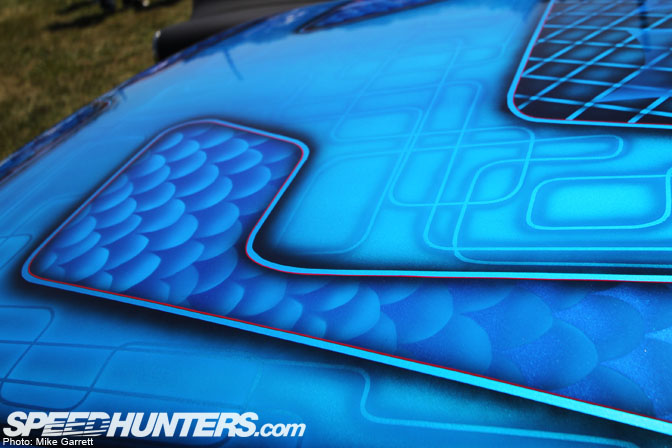 …but the roof paintwork was pretty wild.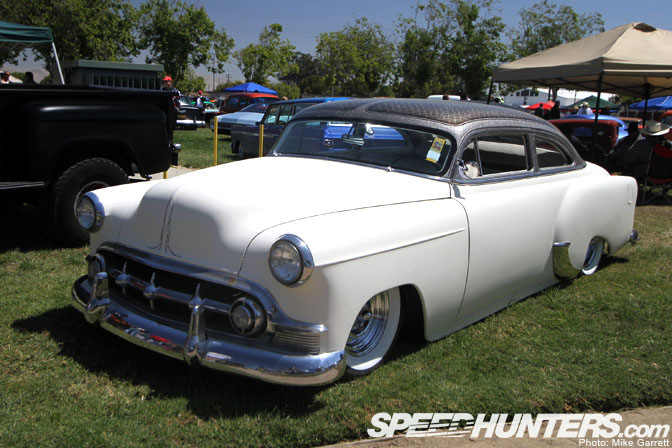 Because you can never have too many chopped Chevrolets…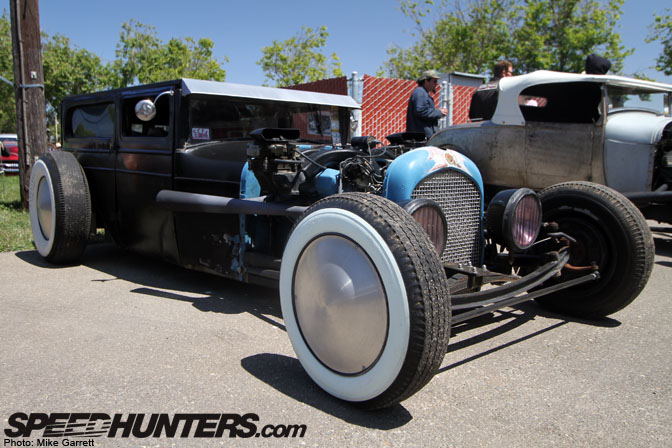 Not too often you see Moon discs on a rod like this. What do you think?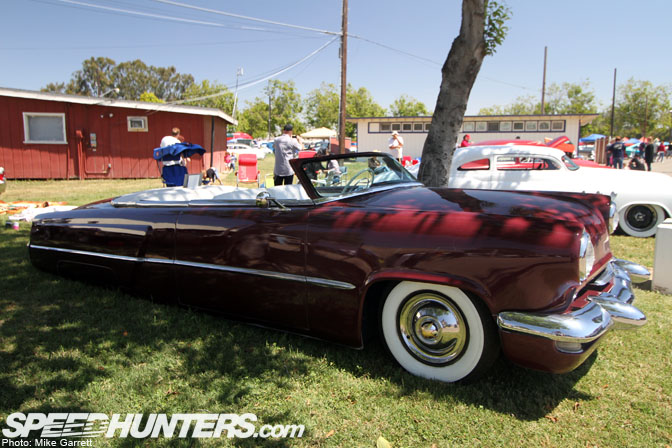 What better car for a cruise than this chopped '53 Lincoln drop top?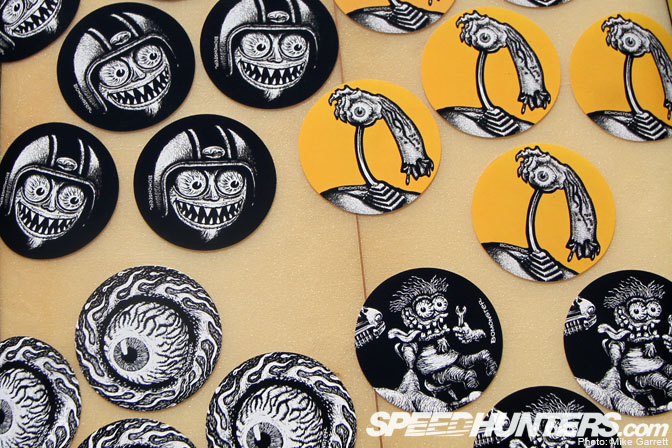 These stickers are too cool. Must get some to decorate my camera lens hoods…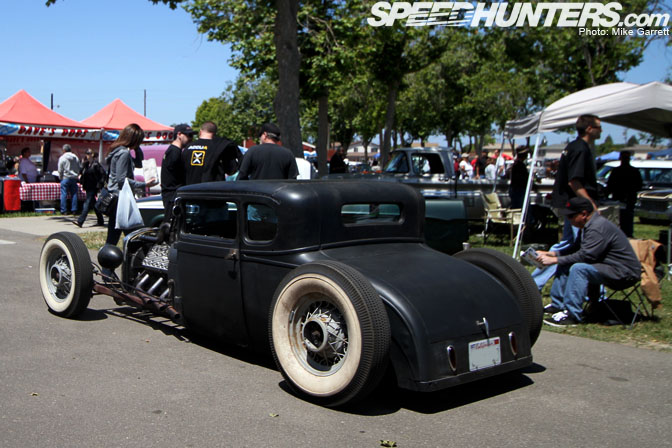 That will do it for part two, but I'll be back soon with even more rod and custom goodness from the 2011 Cruisin' Nationals.
-Mike Garrett