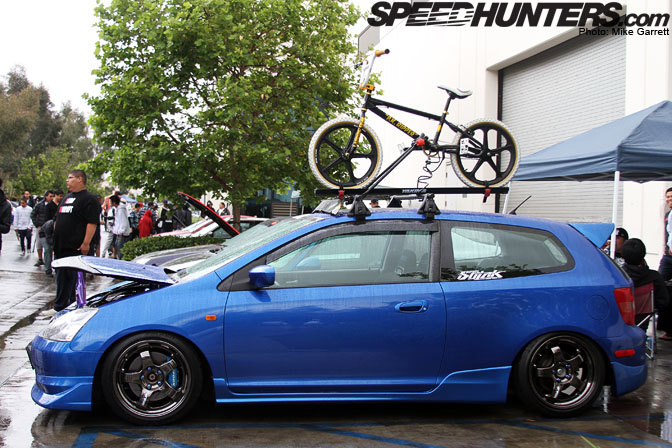 My mindset has been in a strange state this week, going back and forth between coverage of Toyotafest and the Eibach Honda Meet. To have both of these events only one day apart is overload for any fan of Japanese automobiles. If only there could have somehow been a Nissan meet thrown in for good measure…
Anyway, here's my final set of photographs from Eibach 2011.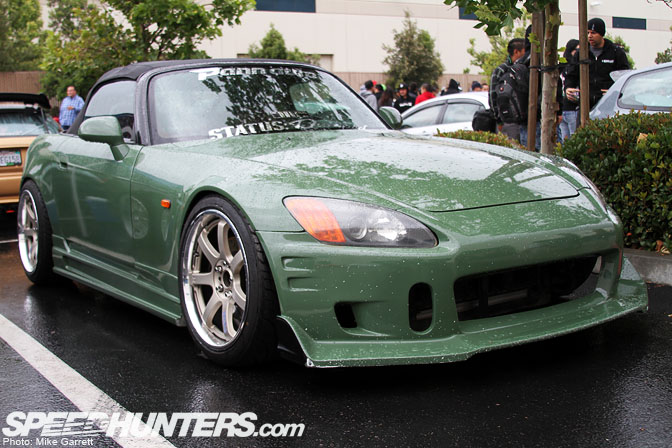 Gramlights with a mild stretch and aggressive aero give this S2000 a slightly different vibe than most.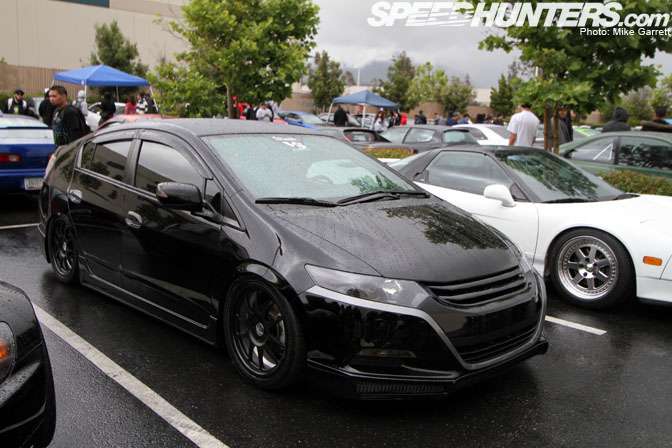 My wife and I actually picked up a Honda Insight as a daily commuter a few months ago. Don't think I could convince her to let me do it up like this though…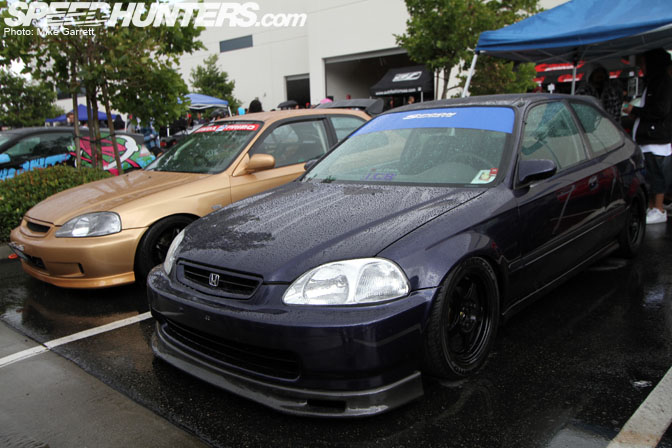 You can never go wrong with a bit of Spoon style on a Honda. Never.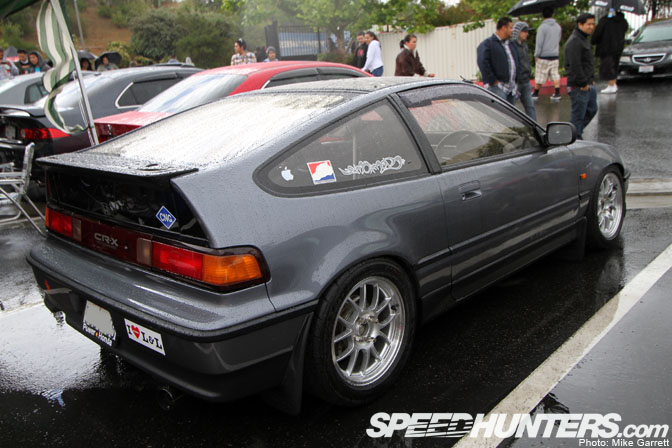 This clean CRX is wearing a set of 949 Racing wheels, a very popular choice among both the Honda and the Miata racing community.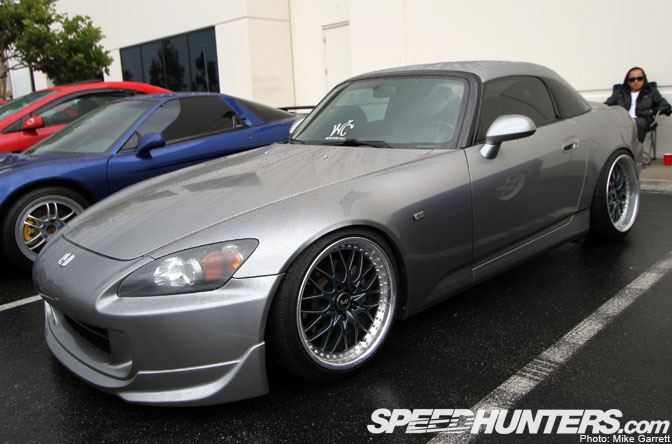 AP2 S2000 looking very proper in gray with the ever-popular Mugen hard top.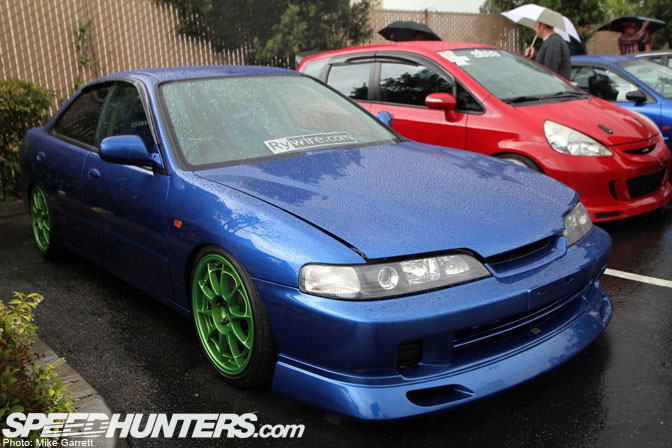 You wouldn't think blue on green would be the best color combo, but it looks surprisingly good on this Integra sedan.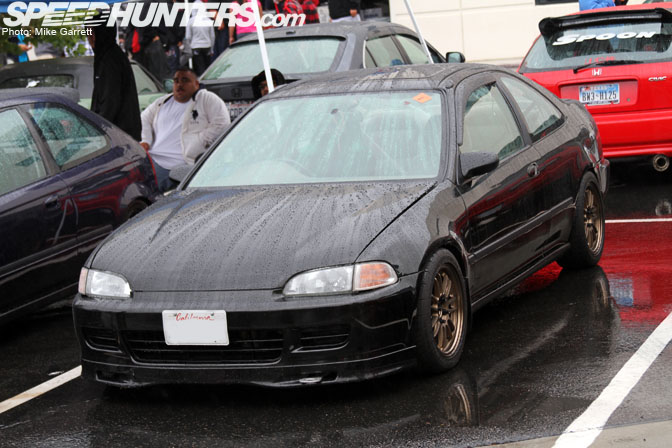 You see not every Honda owner is about stretched tires and roof racks. There were lots and lots of more traditional Hondas at Eibach, like this black Civic coupe.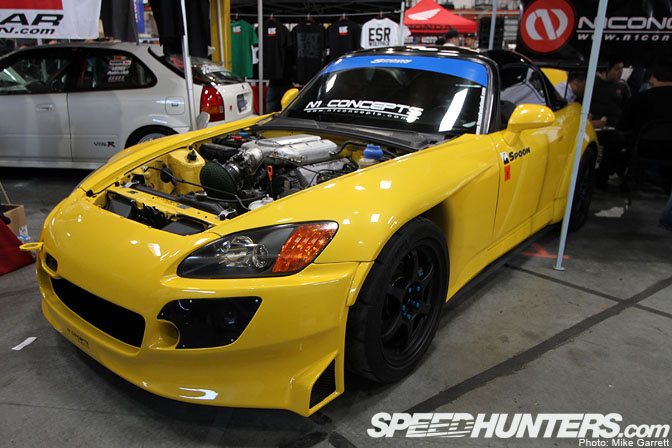 What's that in the engine bay of the N1 Concepts S2000?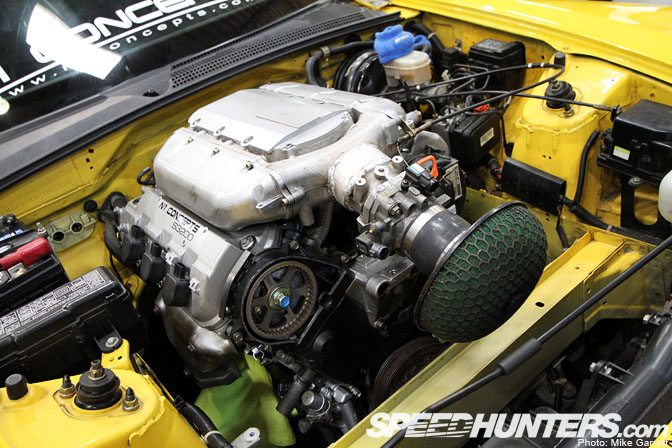 Yep, a 3.2 liter Honda V6. Front engine NSX anyone?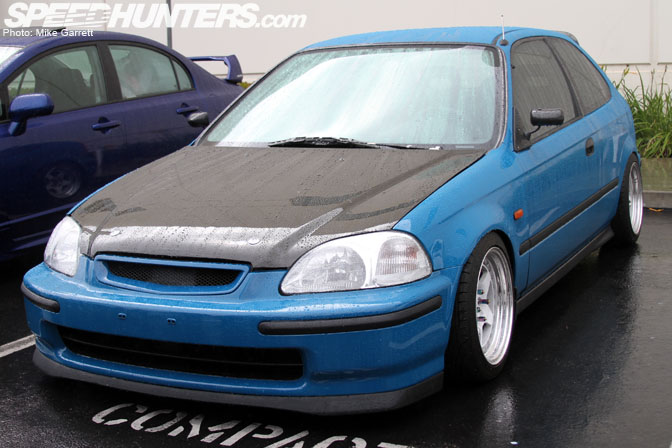 This EK was one of my favorites of the day, coated in what looks to be BMW's Laguna Seca Blue.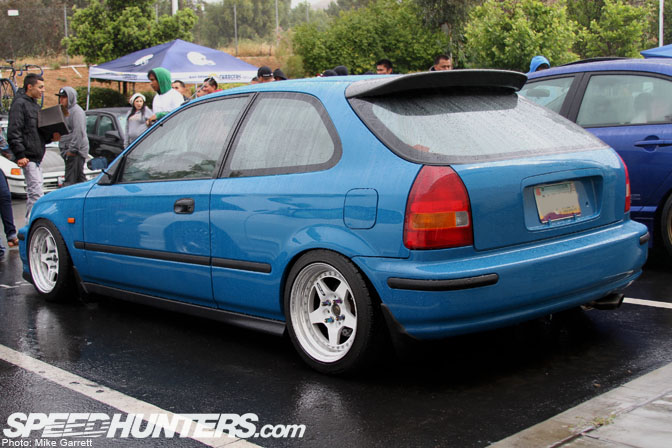 Judging by the number plates, it looks like this car came out to the meet from Arizona.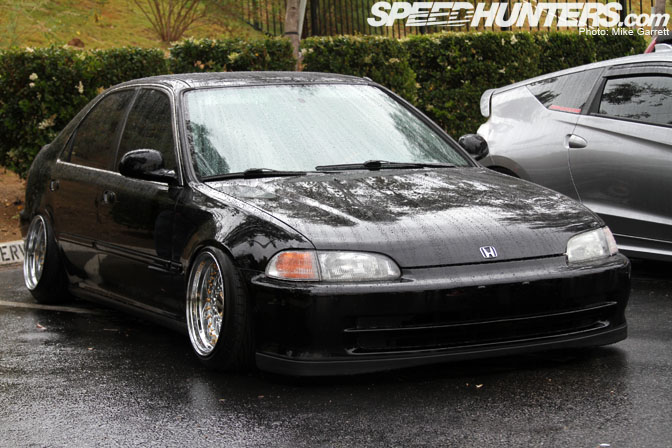 There were some very low cars at the meet, and this Civic was one of the lowest for sure.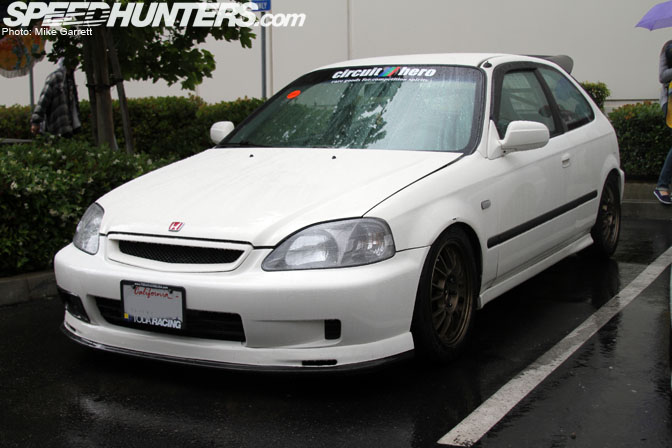 Not quite as low, but here's another one of the countless Civic hatchbacks spread around the Eibach HQ.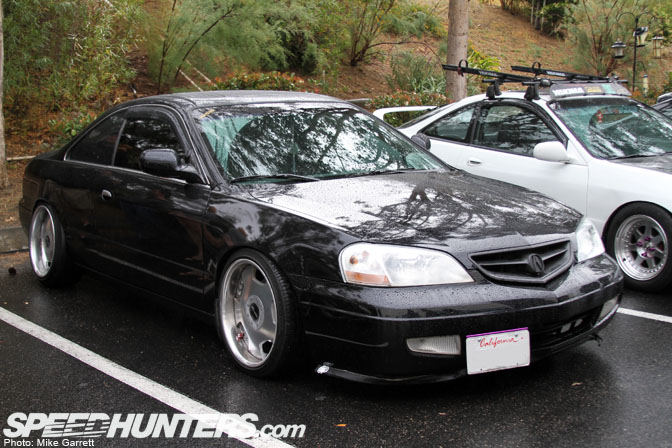 Can't forget about the Acuras either. Here's a VIP-inspired CL.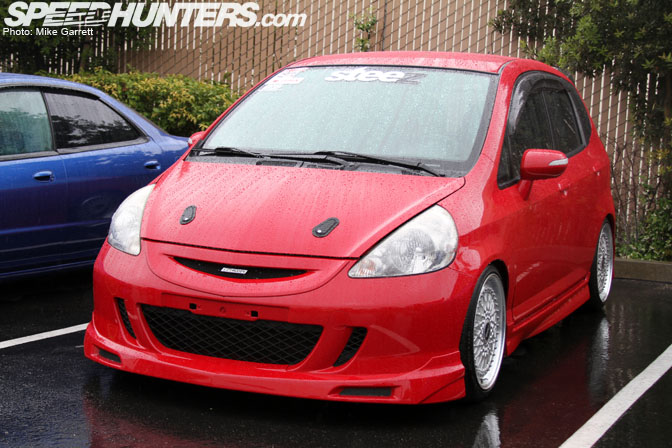 Fit with a JDM nose conversion and BBS wheels. Love the bumper design.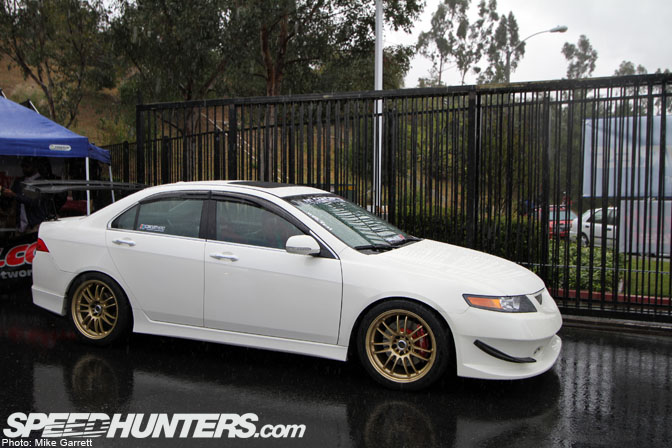 I love this TSX more and more each time I see it. It seems to have a different set of wheels each time as well…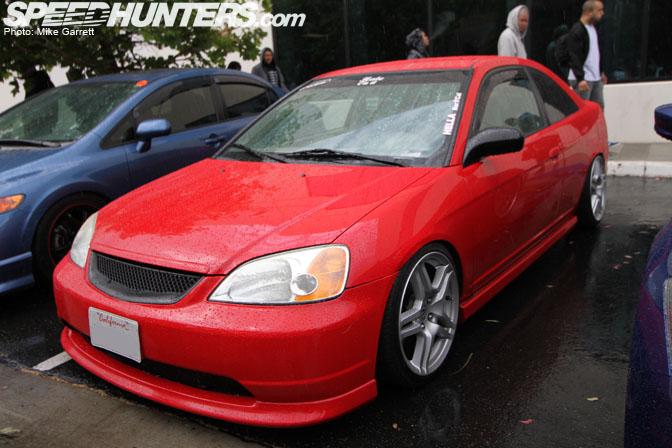 OEM Acura wheels give this Civic a unique look.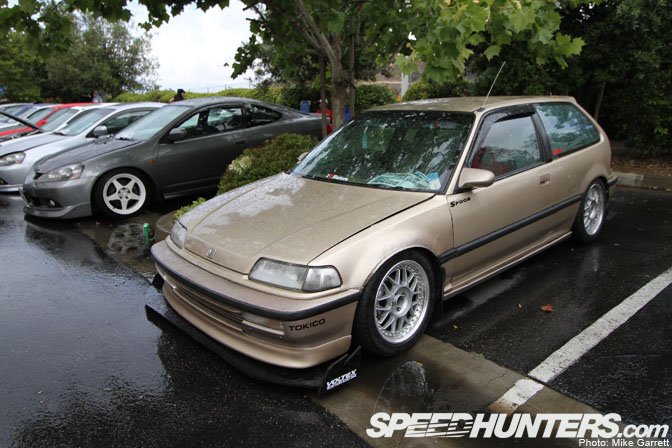 How about the front diffuser on this EF? Hmmm…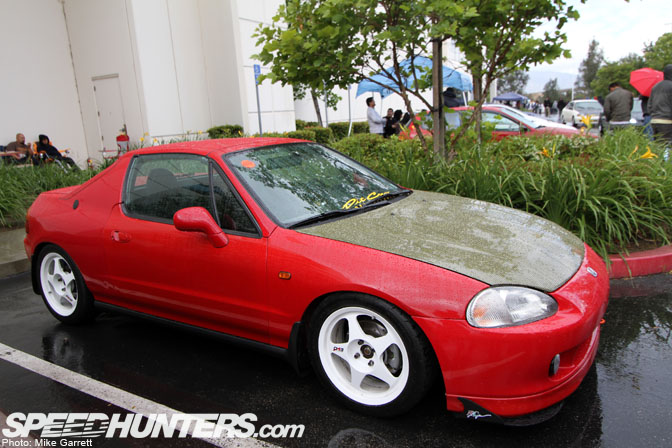 This was one of a handful of well-done Del Sols at the meet.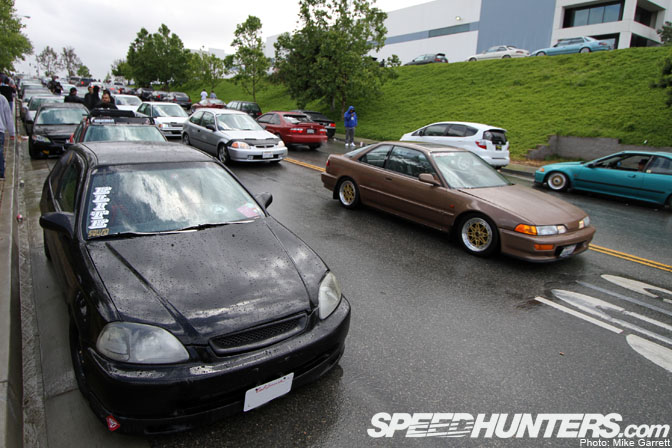 Another view of the traffic madness outside. Walking around, you'd think that every single modified Honda in Southern California was there.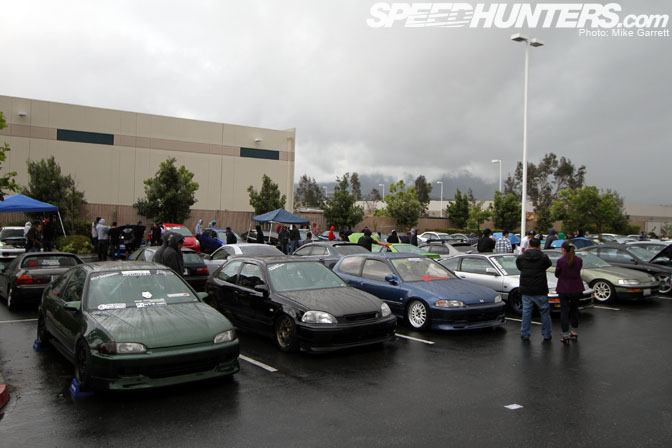 Well, that concludes my coverage of the 2011 Eibach Meet. I'm sure you can see why so many Honda fans come to this event from near and far every year, with no signs of slowing.
-Mike Garrett