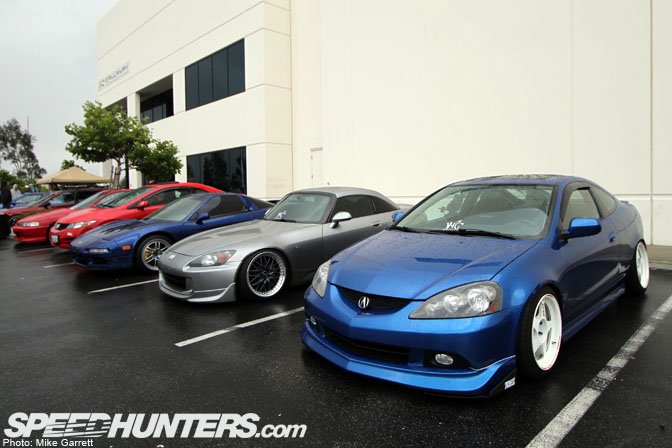 Less than 24 hours after shooting Toyotafest in Long Beach, I found myself heading west on the rain-soaked 91 Freeway heading towards Corona to check out the 2011 Honda Meet a the Eibach Springs headquarters. After experiencing last year's event, I came prepared for all of the huge crowds and traffic jams that come with Eibach.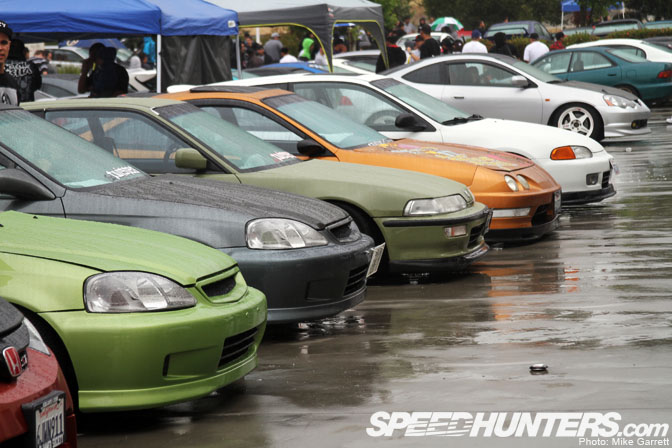 What I didn't come prepared for was the rain. A very unusual late spring storm had turned what is usually a blazing hot day into a cold and damp one.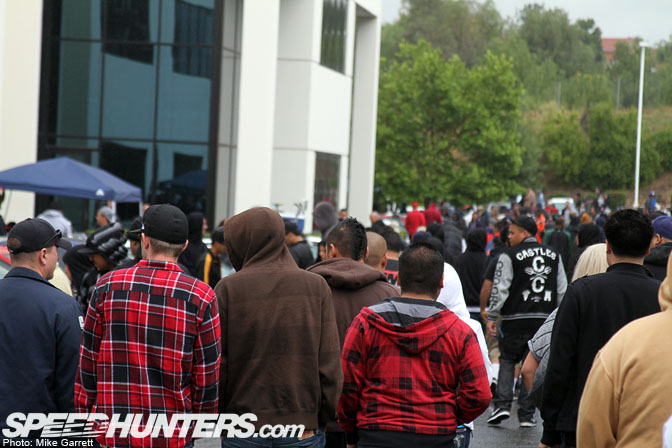 The weather didn't seem to keep many people away though. It's incredible to think that a simple one-make car meet draws this many people.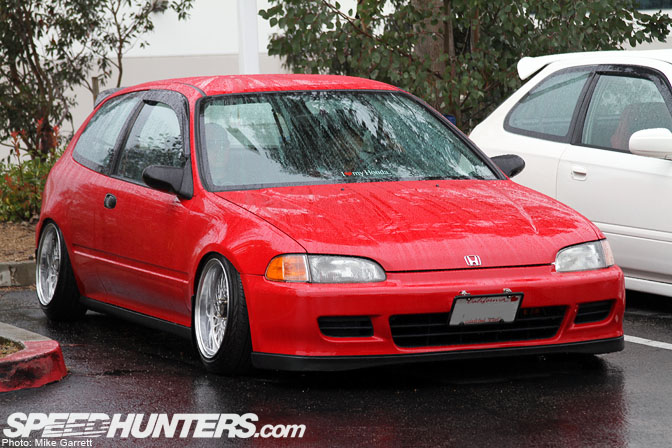 The rain also made for some cool photographs as long as you didn't mind getting a little wet.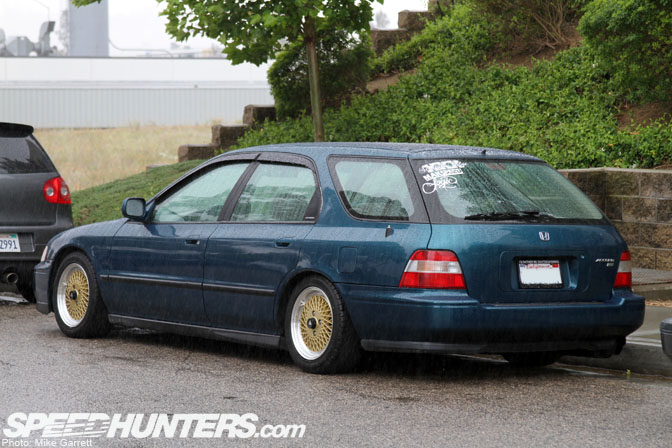 As I made the long walk to the gates of the Eibach facility, I spotted quite a few cool Hondas parked on the street. I'm always a sucker for an Accord Wagon.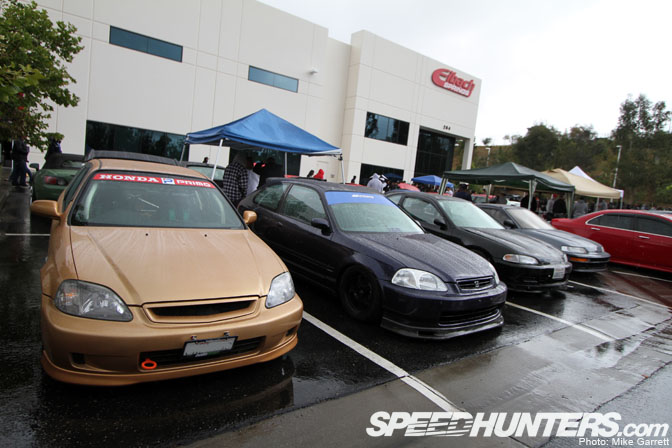 Finally, I joined the crowd inside the meet itself and began to wander around and check out the machinery.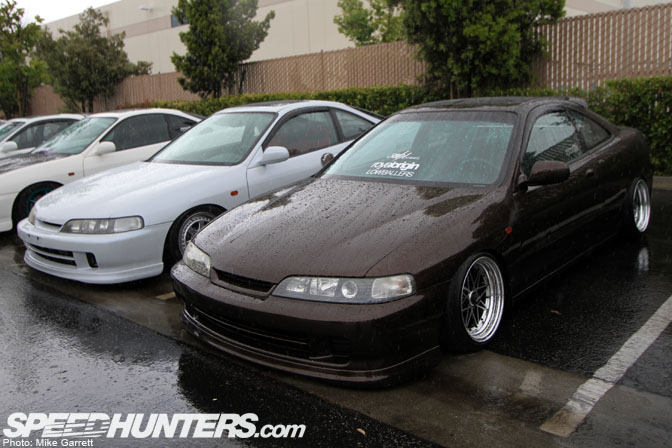 It was quickly apparent that the slammed suspension and stretched tires movement is still going. When done right like on this DC2 Integra, that's not a bad thing at all.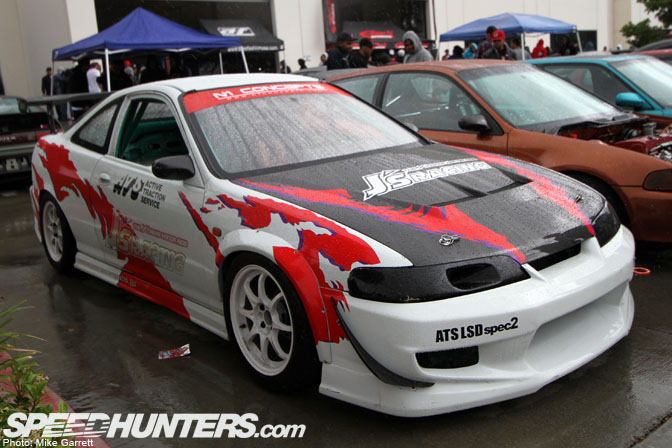 There were a good amount of fully functional Hondas too, like this J's Racing-tuned DC2R from N1 Concepts.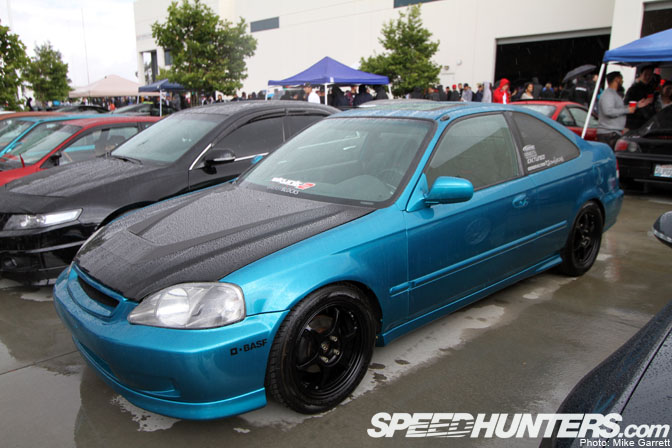 People travel great lengths to get to Eibach. This K-powered Civic was driven cross-country by Mr. Ben Howard – one of the pioneers of this event.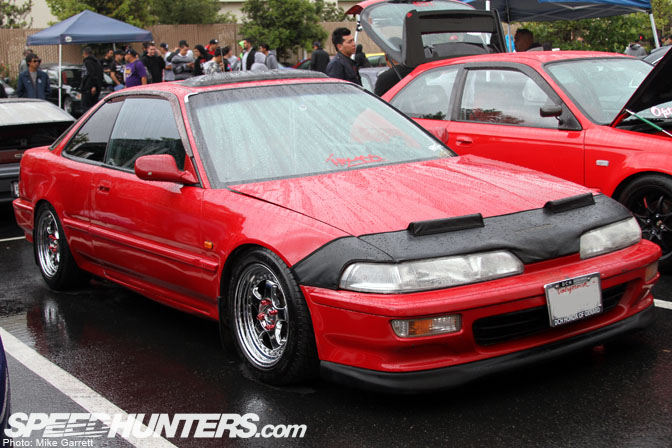 There were tons of DA chassis Integras in and around the meet, but this red car was one of the cleanest.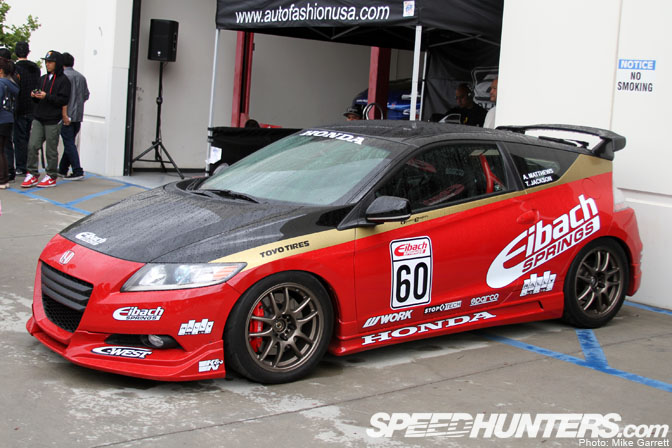 There's the Eibach CR-Z race car, representing the modern side of the Honda world.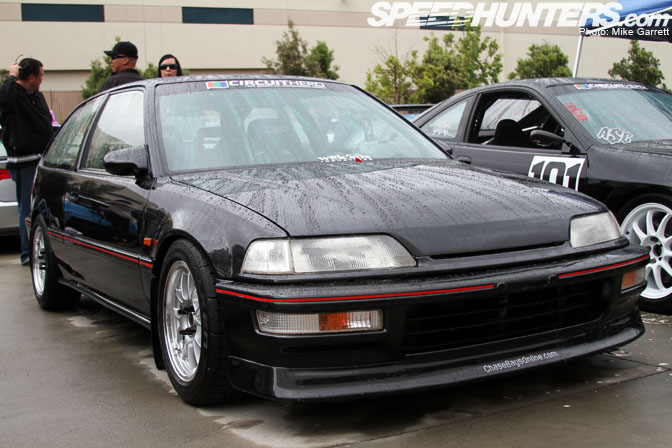 Back to the classics. I fell in love with the simplicity of this EF Civic. One of Honda's greats for sure.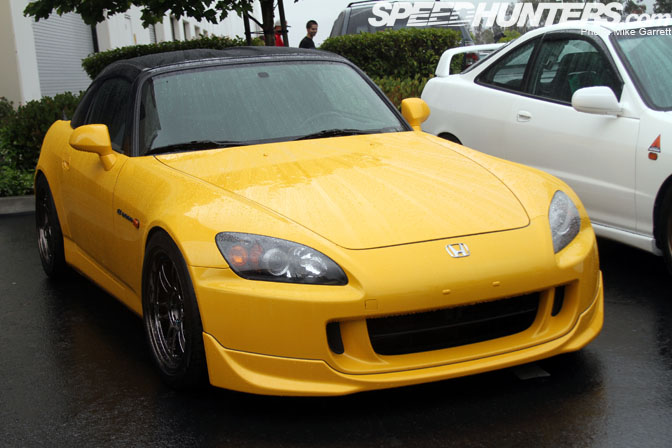 There are actually weren't as many S2000's as I was expecting this year, but some cool ones nonetheless. Here's a sharp looking AP2.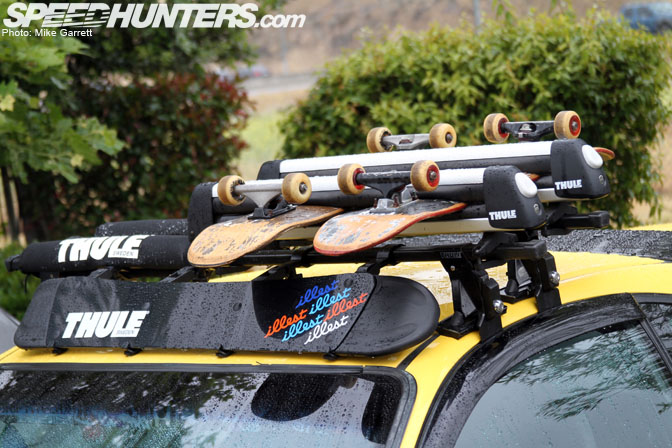 Like it or not, there were lots of roof racks to be found at Eibach again this year.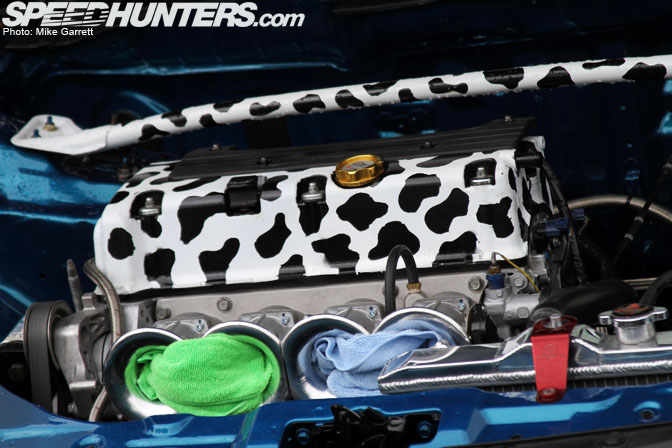 Lots of engine bay art as well…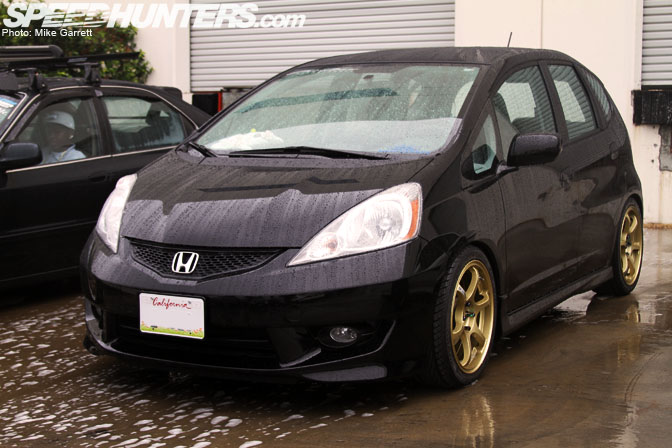 This Fit just got a fresh wash thanks to the weather and its strange ways.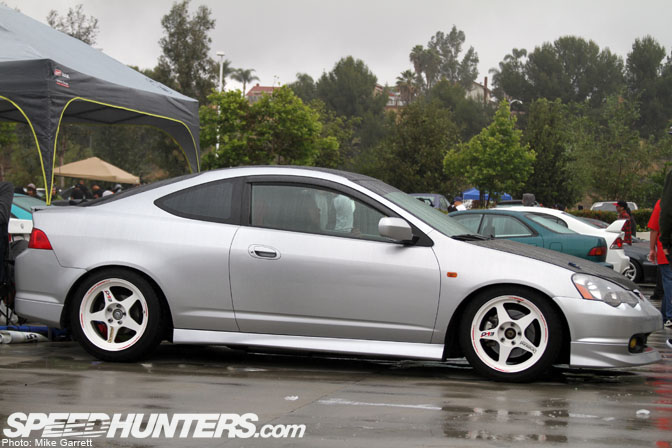 Not sure what it is, but the Regamaster Evo is such a fine match with the DC5. Lots of cars out there with these wheels.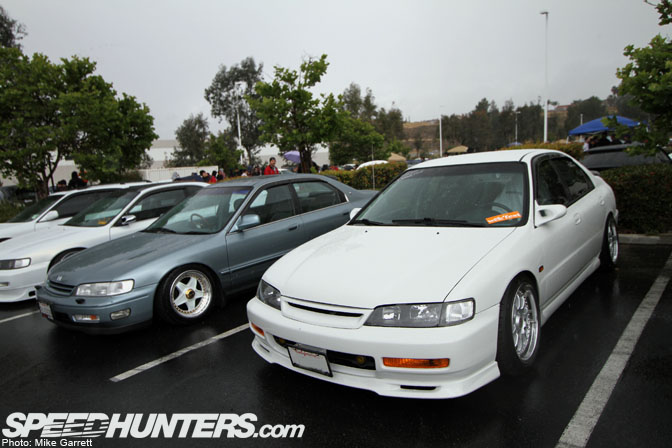 One section of the meet was filled with nothing but Accords.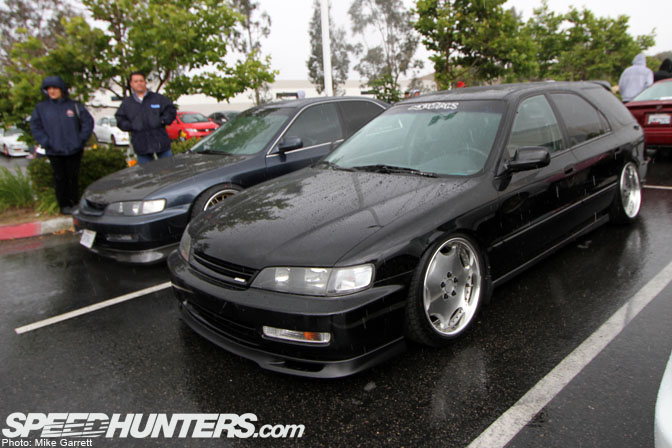 This VIP'd out CE1 was among the bunch. Sexy.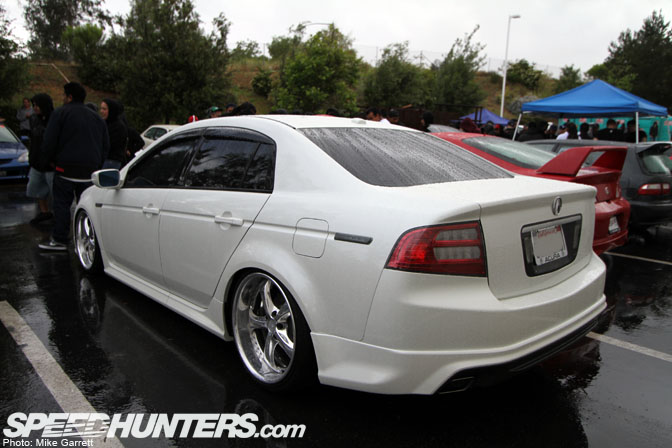 An Acura TL sitting nicely on some VS-KF's.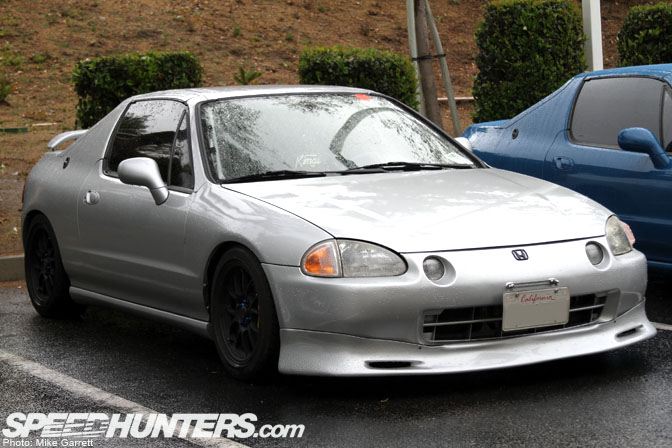 How about a little love for the "it looks like it's mid engine" Del Sol?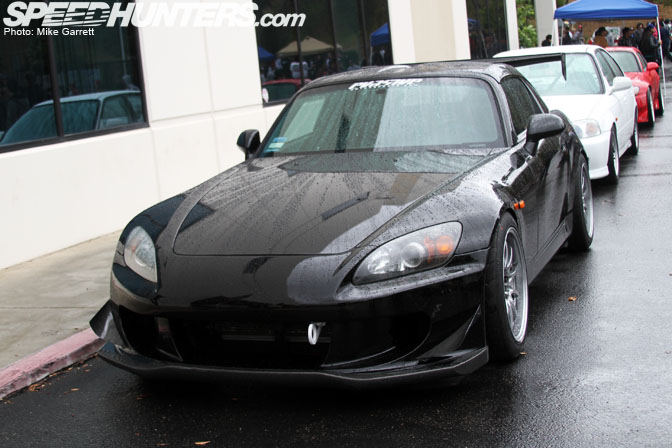 An S2000 tuned by our friends over at Evasive Motorsports.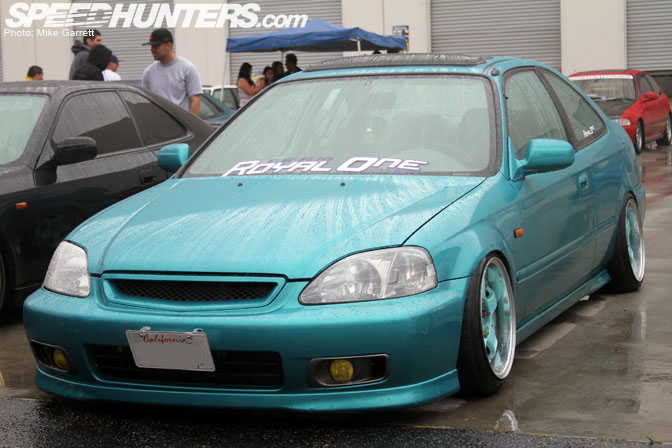 This turquoise Civic two-door had a nice look to it…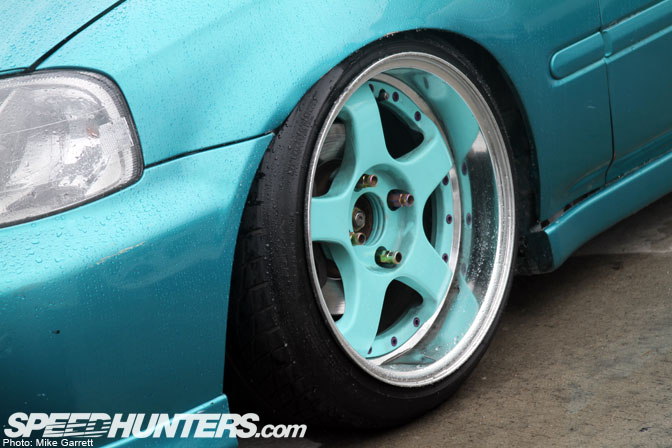 Thanks in large part to the unique wheel setup.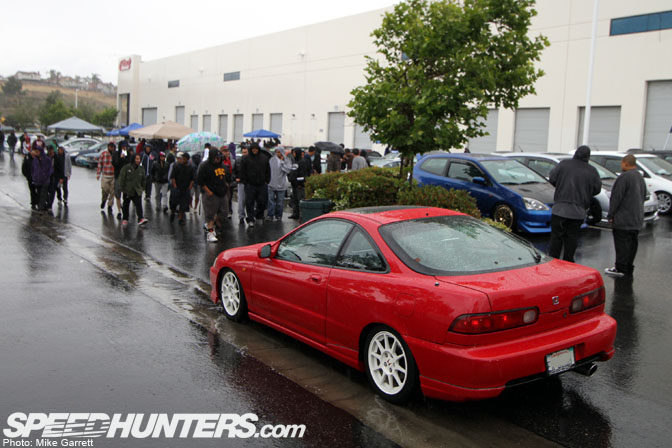 I'll finish up part one here, but there's lots more to come from this wet edition of the Eibach Meet.
-Mike Garrett