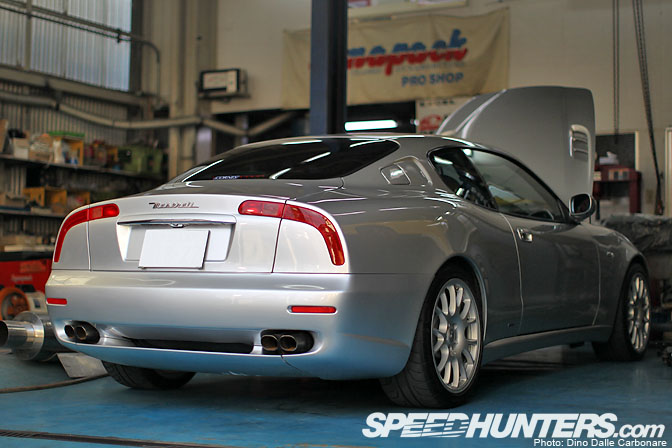 As you all know I'm currently following the build of the Dandy R34 GT-R that will hit the salt flats at Bonneville next year. It always surprises me the variety of cars that drop by Tanaka-san's shop for a quick tune. In Japan he is regarded as one of the best ECU mappers out there and once in a while he gets to work on some pretty unique machinery like this Maserati 3200GT.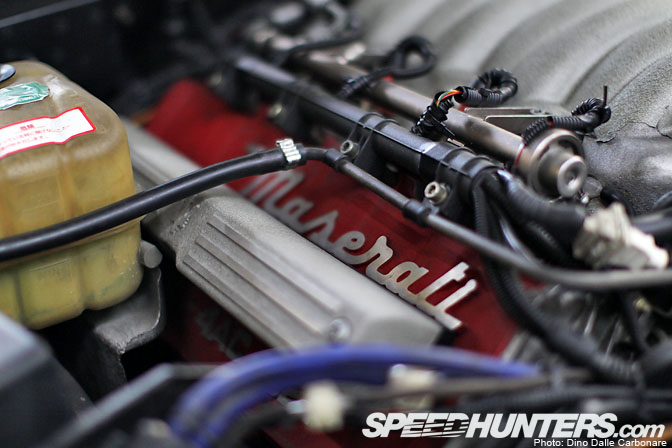 The GT is powered by a 3.2L twin-turbo V8 and in stock tune develops 365HP. The owner knew that Dandy would be able to extract a few extra horses, or at least make the engine feel more responsive and smoother.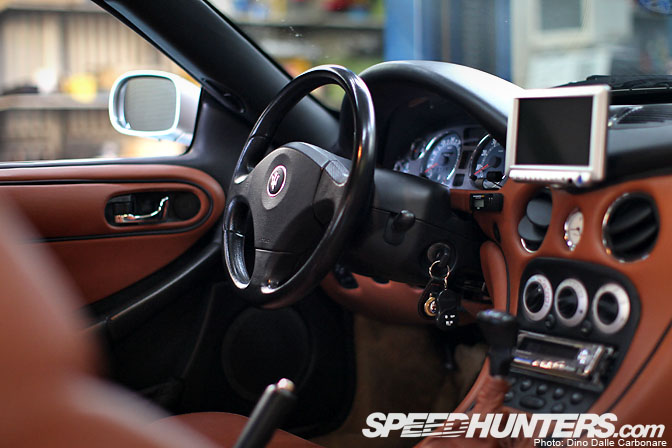 Eleven years on and the interior still manages to look modern and fresh, probably down to the simple design and quality of the materials used.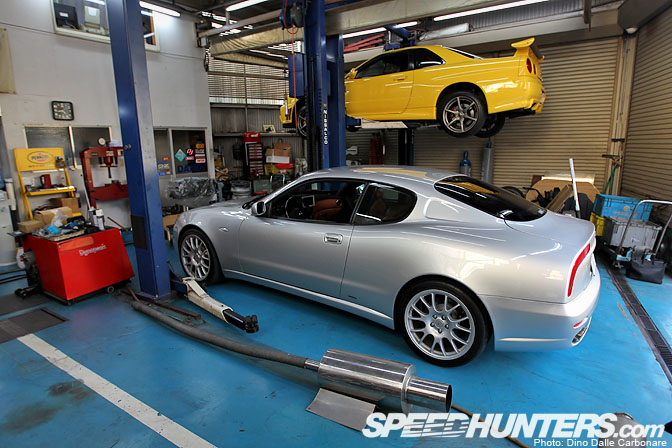 I've got another small update on the yellow Skyline coming soon, so make sure you don't miss it.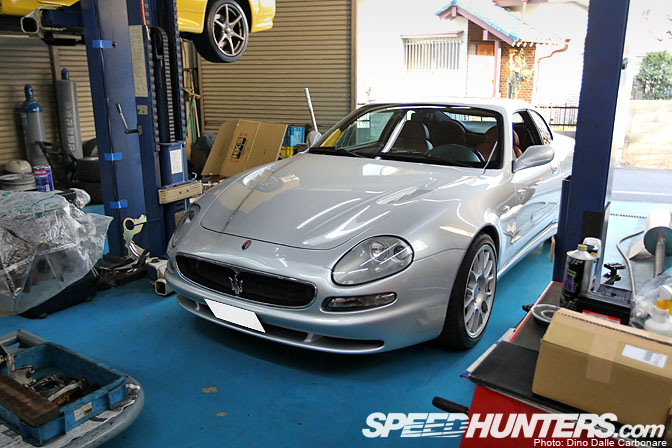 The owner has kept the exterior completely factory…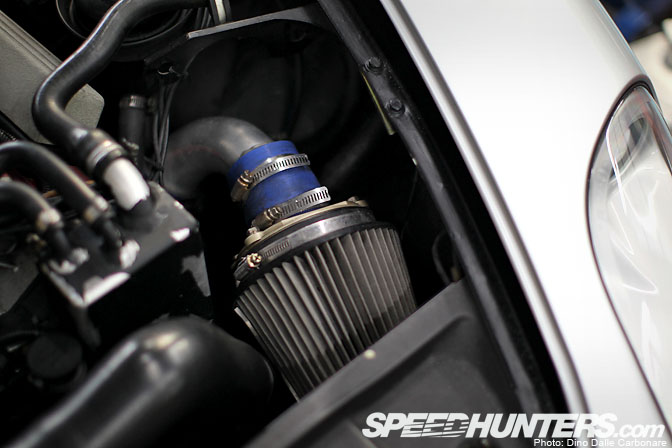 …concentrating only on the oily bits under the hood. Dandy has concentrated on making the small turbines breathe better by getting rid of the factory airboxes and fitting a pair of Blitz mesh cone filters. More direct aluminum intake pipes help with spool up too.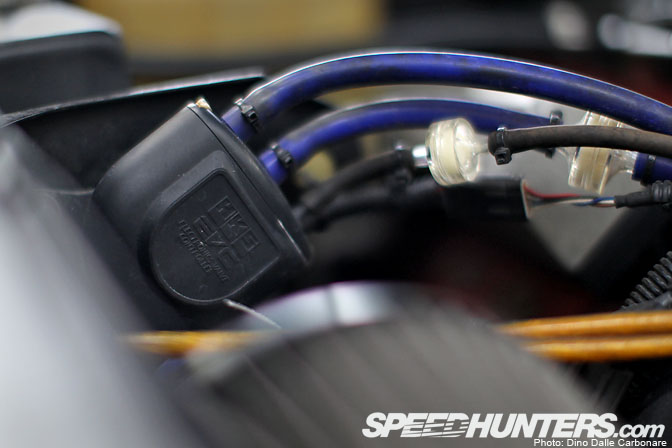 The HKS EVC boost controller allows for a finely controlled boost curve and a small rise in pressure too.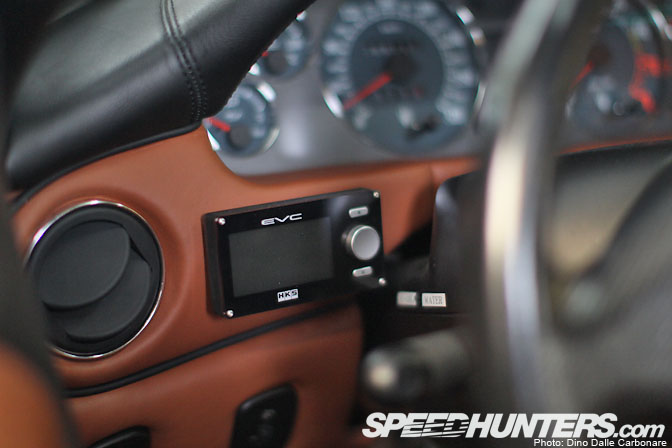 The EVC display module has been neatly fitted next to the driver side air vent. The car now develops around 400 HP and has much better low-rpm response and urgency in its delivery.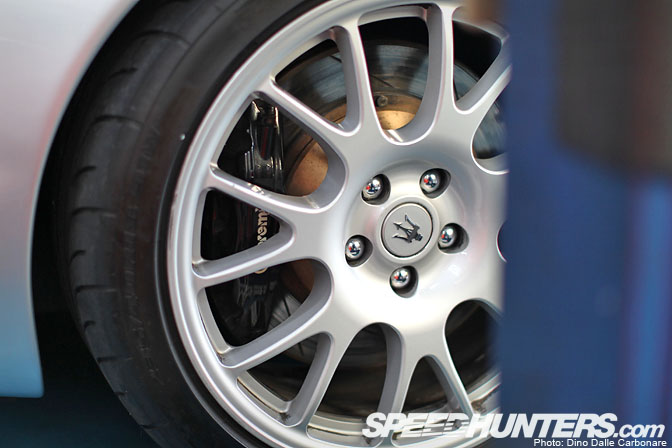 Ferrari F50 4-pot Brembo calipers and larger 2-piece slotted discs make sure the car stops well too, especially after the power gain. Nice car and another job well done from Dandy. 
-Dino Dalle Carbonare