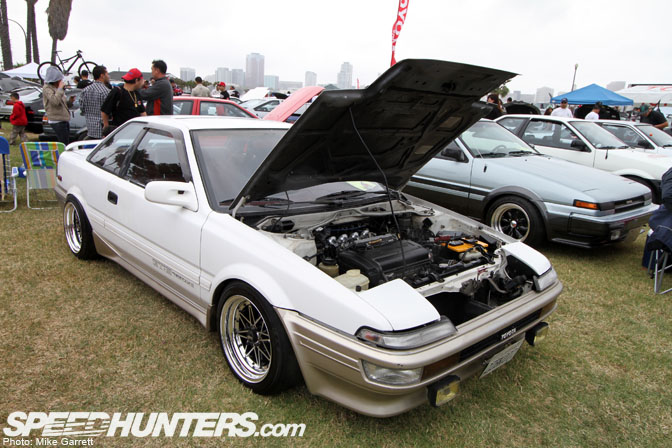 The Toyota AE86 has to be one of the most frequently posted cars on this site. While we all love the hachiroku, how about a little love for the later model Corollas?
I spotted this very tasteful AE92 at Toyotafest and thought a Car Spotlight was in order.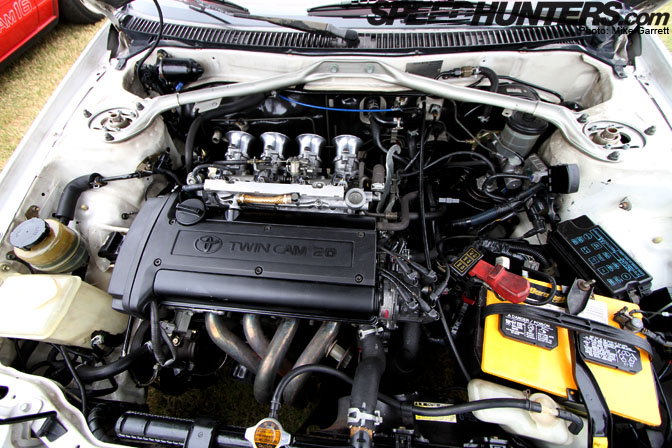 While the AE92 doesn't share the 86's rear-drive layout, it does share its powerplant. In this case the factory 16-valve 4AGE of the Corolla GT-S has been swapped out for a 20-valve blacktop engine.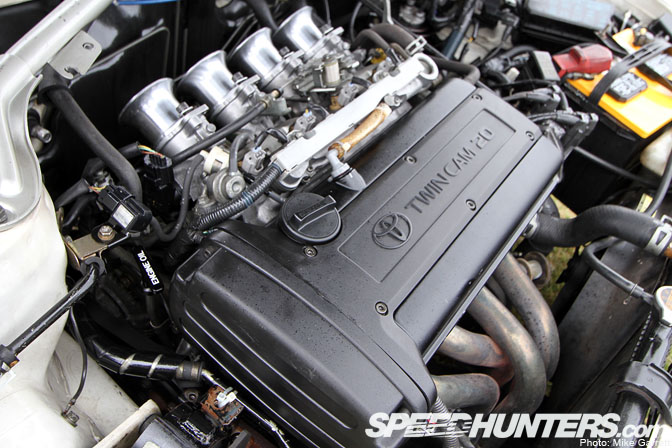 No doubt those individual throttles make a sweet song when the 4AGE is running flat out.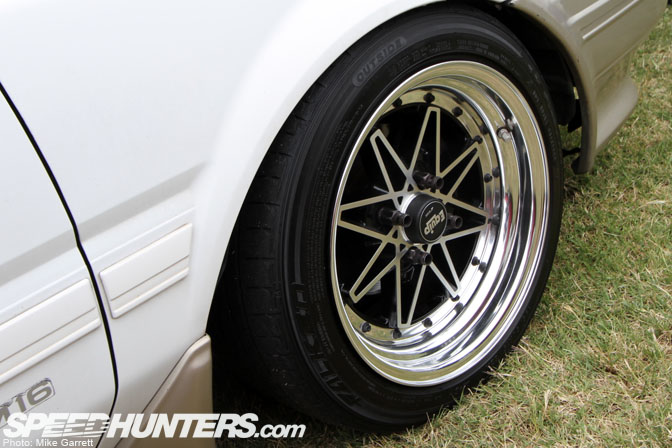 15" Work Equip 03's are a fine choice to compliment the AE92's angular body.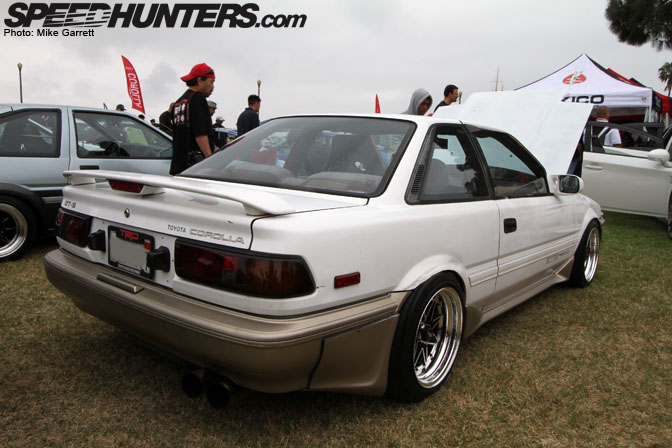 US market cars of this era usually got the short end of the stick when it came to exterior styling, but this one's been upgraded with JDM Trueno bumpers and taillights.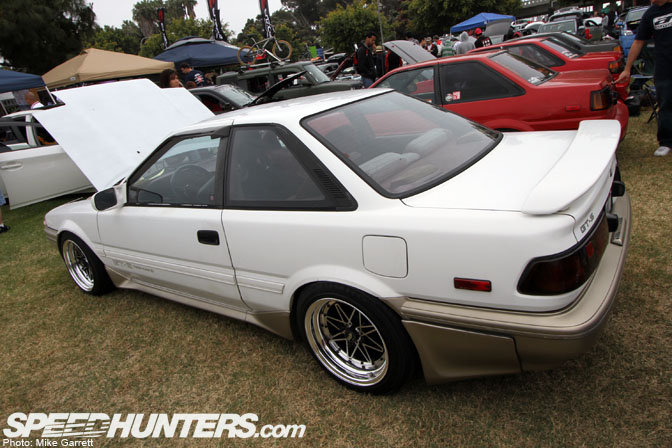 The AE92 might not be the icon that the AE86 is, but as you can see here it can still be built into a damn fine machine.
-Mike Garrett