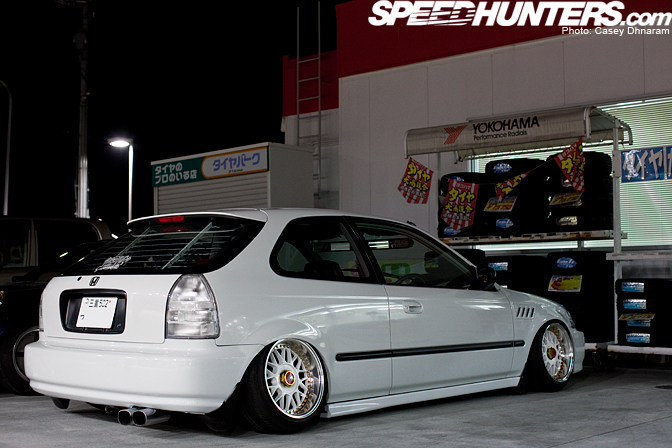 You'll probably remember a Random Snap I did earlier on Tamaki Ryuji's EK Civic. Having spotted it near an Up Garage near Suzuka Japan, I chased it down to get a spotlight on it. While its styling certainly isn't to everyone's tastes, I thought it would be an interesting insight into Japan's interpretation of the U.S. Honda scene.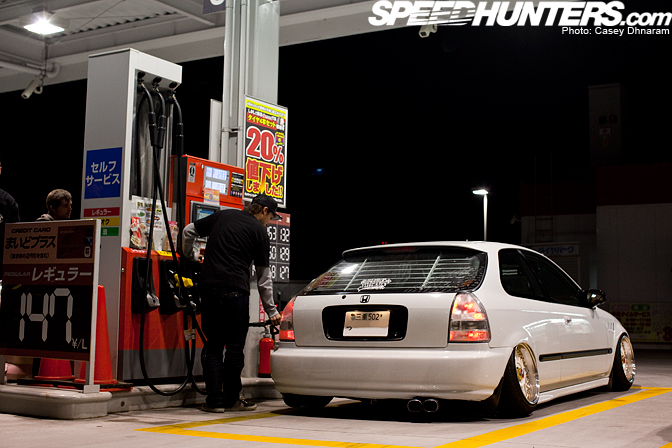 The K-Tours guides had a word to Tamaki and invited him along for a drive into Suzuka. After browsing through the stores we stopped at a gas station where I snapped these photos off. This is something I've always wanted to do, shoot an awesome car in Japan at a gas station!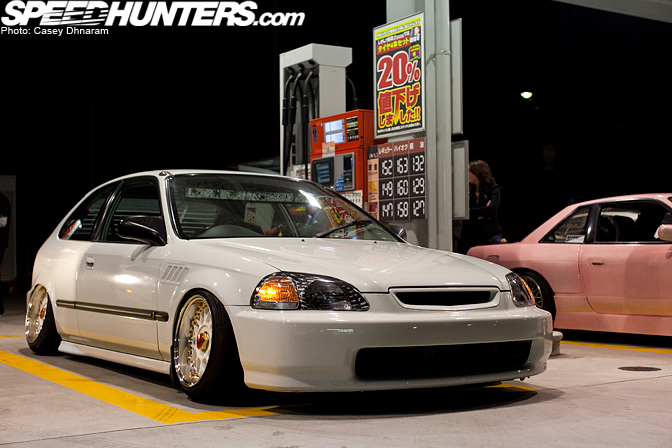 I can't quantify just how low this car really is in person. Both front and rear USDM bumpers have been fitted also an EK9 grill. You may also notice the aftermarket fenders.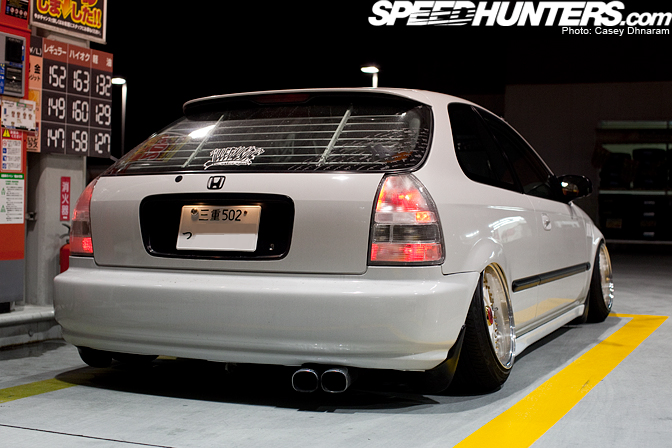 ZEAL coilovers and custom camber arms front and rear were used to drop the Civic to the ground. During my time Speedhunting I can easily say I've never come across something as low as this.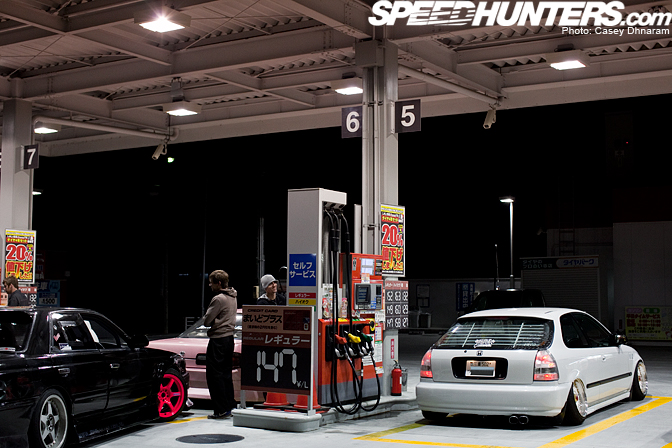 The clear tail lamps are a throw back to the late 90s…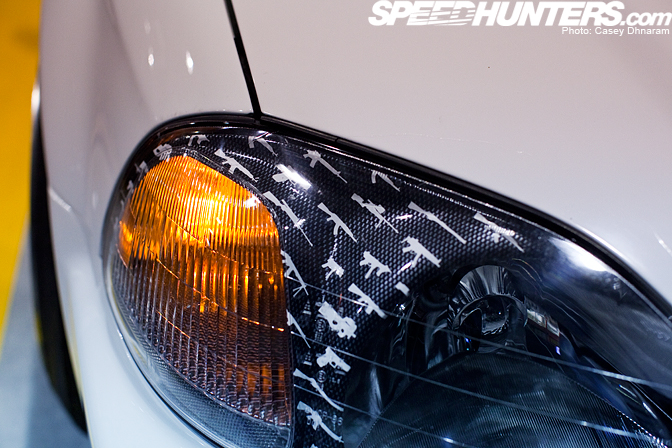 …While the front has some custom headlights with 6000k HIDs.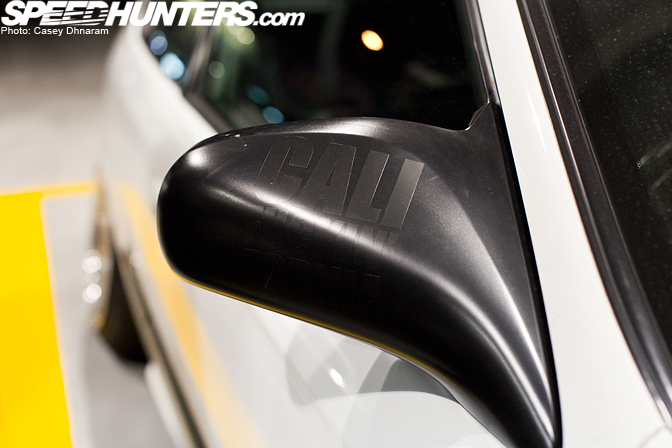 Tamaki-san really is a true fan of the Japanese intrepretation of USDM styling. He's also fitted aftermarket U.S. mirrors which have replaced the standard ones. I'm not sure if you can see the sticker on them but it goes along the lines of CALI F******N FORNIA.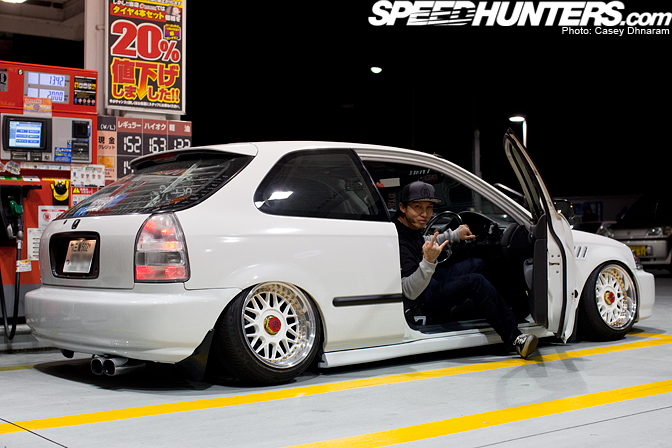 I literally couldn't stop putting my hands under the guards to see how the 15" DE Racing wheels actually tucked underneath the fenders. The 8-inch wide wheels have been pulled onto 165/50/15 rubber.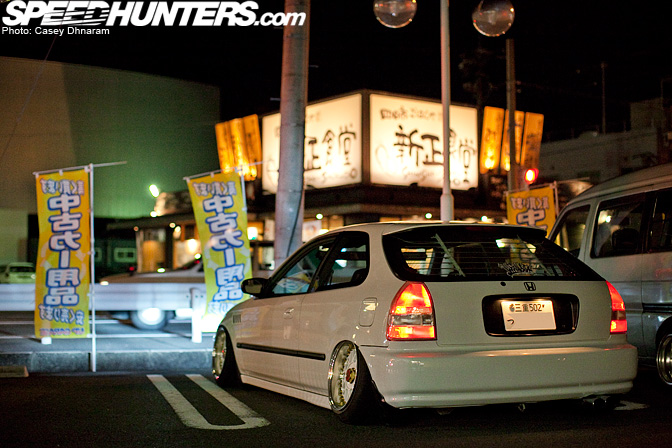 As Tamaki-san was in no rush to leave he ventured on with us through Suzuka stopping at many more local shops such as Up Garage and even ended up having dinner with us.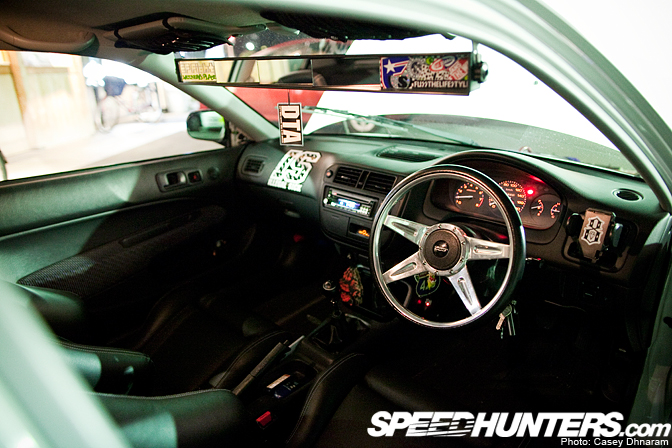 The interior is groovy as can be. Visible modifications here are a Lecarra steering wheel and a Rouge Status shift knob…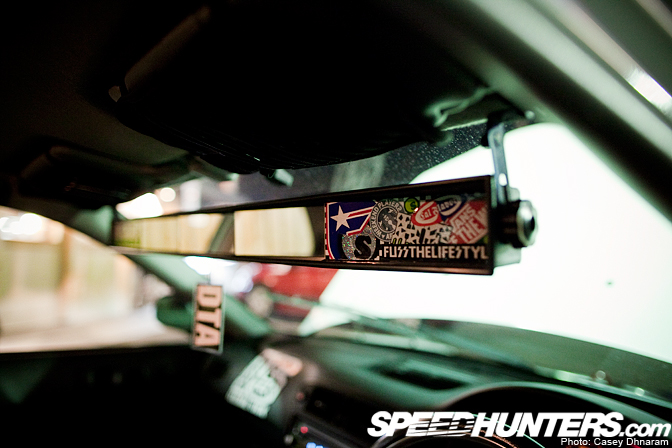 …Along with a five panel Wink mirror that's been 'bombed.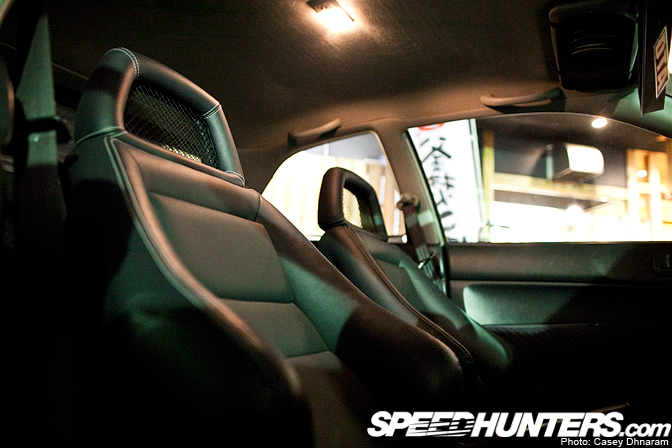 Replacing the standard Honda seats are these comfortable Leather Recaro LX seats. Even with these seats installed riding in this car probably isn't that comfortable.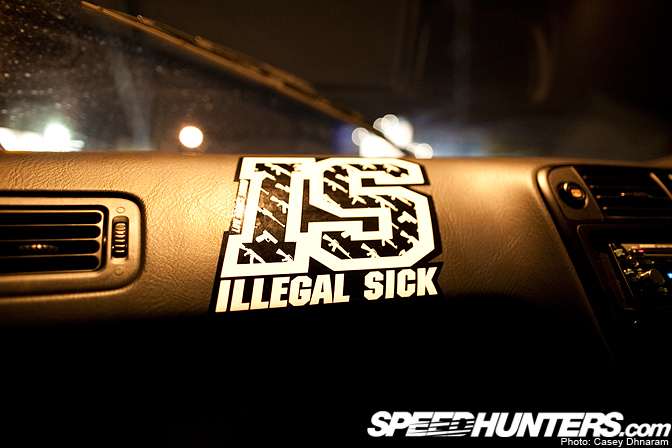 I noticed these stickers placed around the car, this is Tamaki's Zoku (team).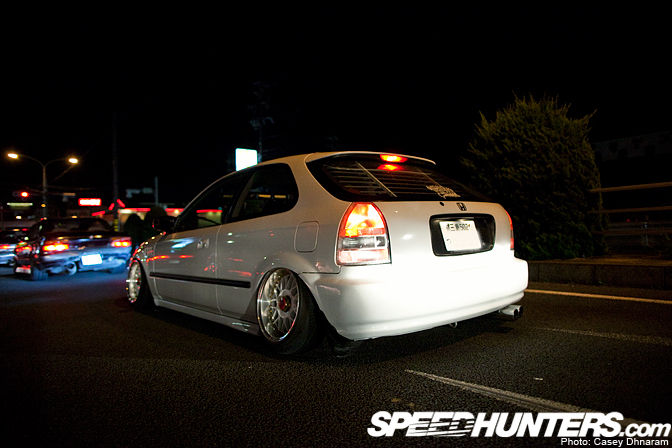 Here is a shot I snapped whilst stationary at the traffic lights in the middle of Suzuka.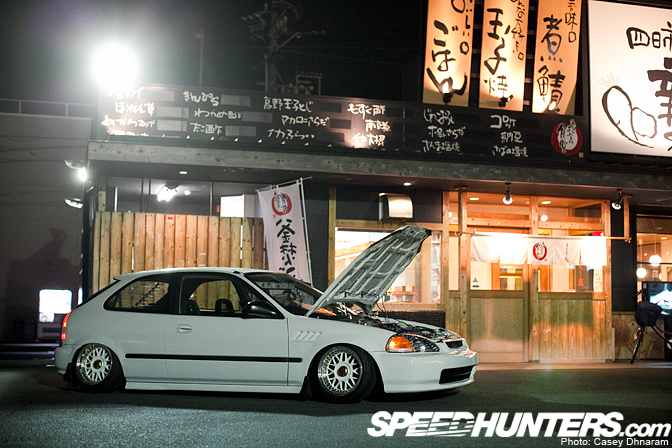 This was definitely an awesome day, I can't believe the awesome things that happen to me every time I visit Japan.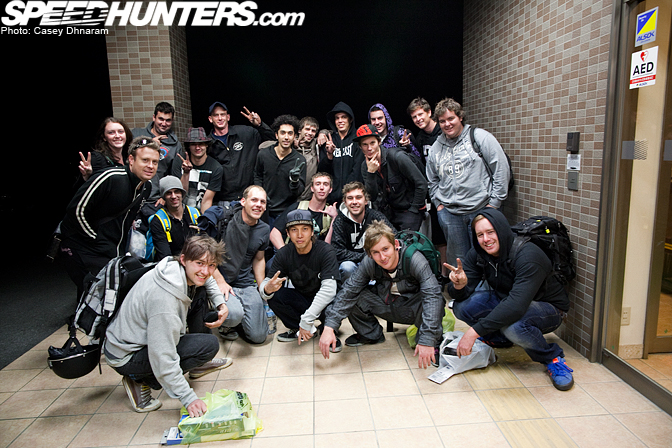 Tamaki followed us 45minutes back to our hotel in Suzuka just to get this one photo with our group. 
It was great to meet you Tamaki and I hope to catch up soon!
-Casey Dhnaram.