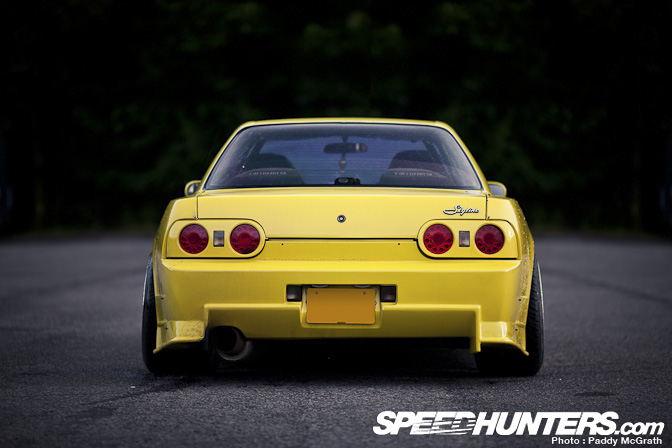 I'm almost certain a lot of you will recognise this car, even from the rear which conceals this particular cars most identifying feature –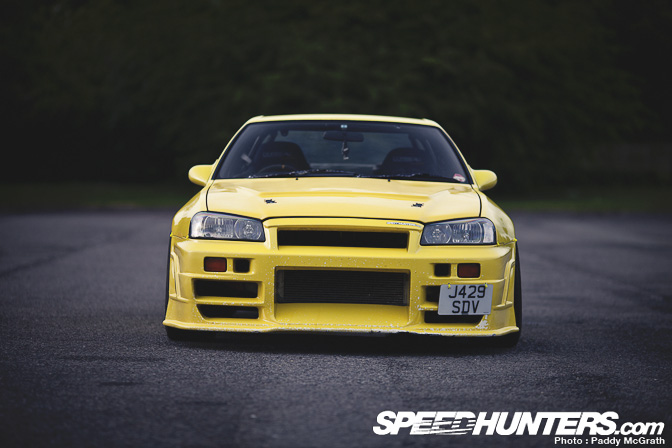 The Bee*R R34 Skyline front end.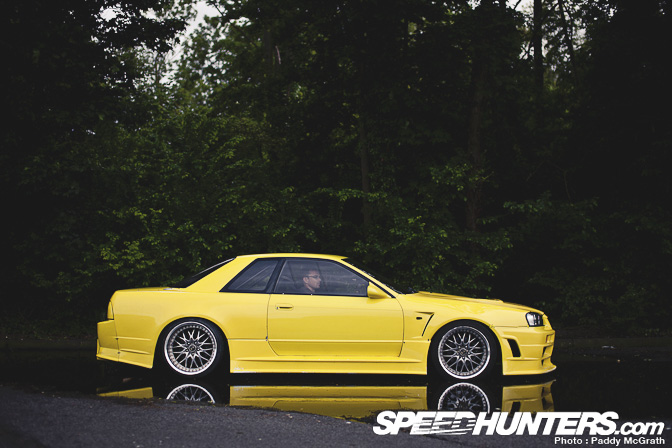 The car is owned by Bryn Alban, a guy I met quite sometime ago on the Driftworks message boards. I remember reading the build thread when Bryn originally acquired this R32 GTS-T and remember the moment well when I first seen it with the Bee*R front end conversion.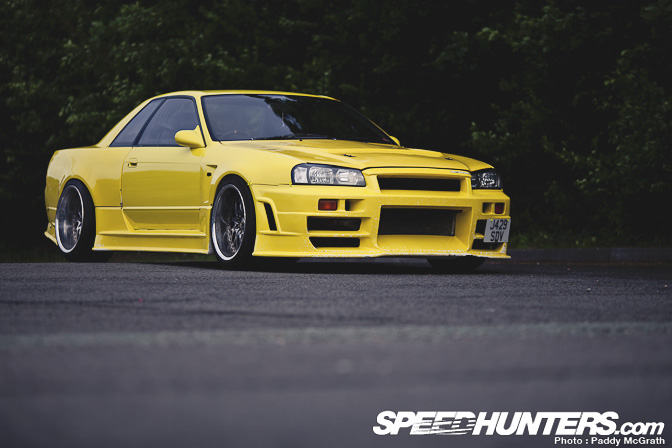 However, it's been one of those cars that somehow always seemed to elude my camera. We had often talked about shooting the car but things just never fell into place.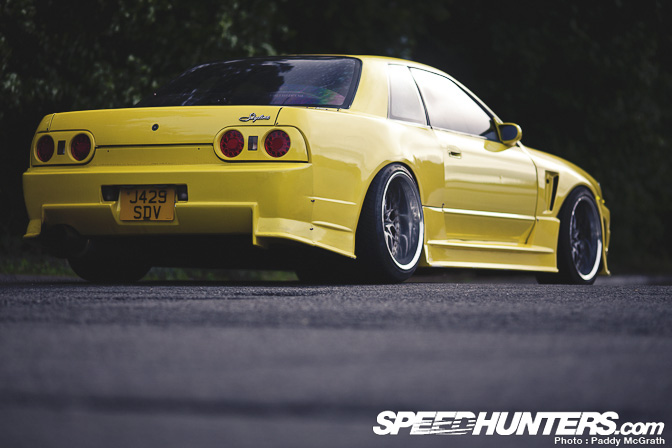 Thankfully I met Bryn at the recent Japfest show in Castle Combe and we agreed to finally put this shoot to rest after the event. With no where to go, we pulled into the services on the M4 and finally started shooting.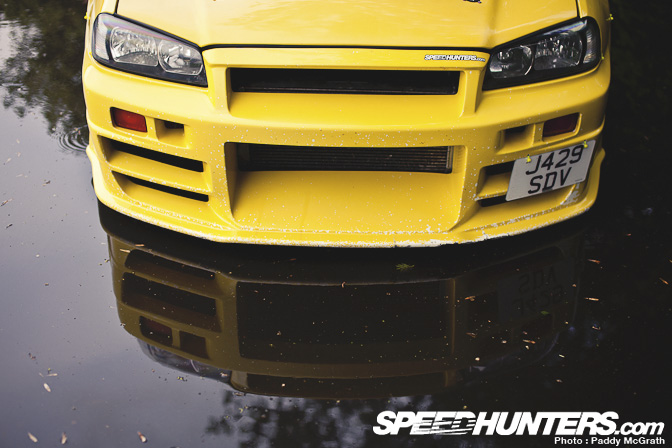 I think Bryn will be the first to tell you the car is starting to look a little rough around the edges. Being his daily drifter driver, it's no surprise. To be honest, I think it adds a little bit of character to the car knowing that it's used hard on a regular basis.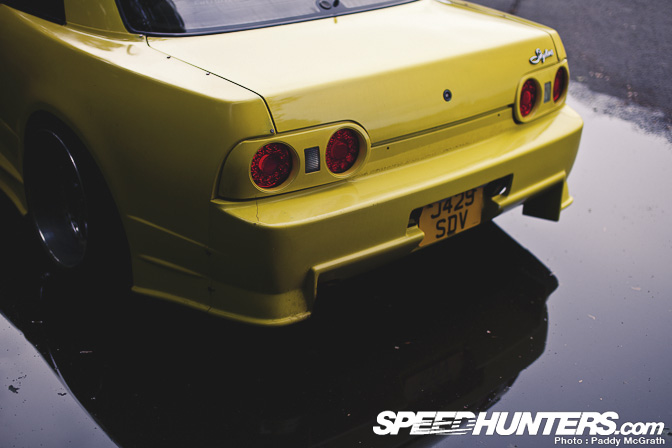 I was fortunate enough to shoot the car before it goes for paint shortly, as Bryn plans on reinventing the look of the car.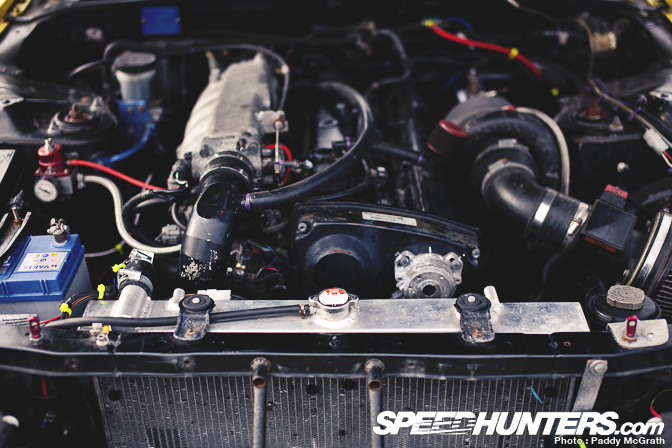 Anyways enough **** talk and let's take a look at the details. The original RB20 has been swapped out for the larger capacity RB25 unit.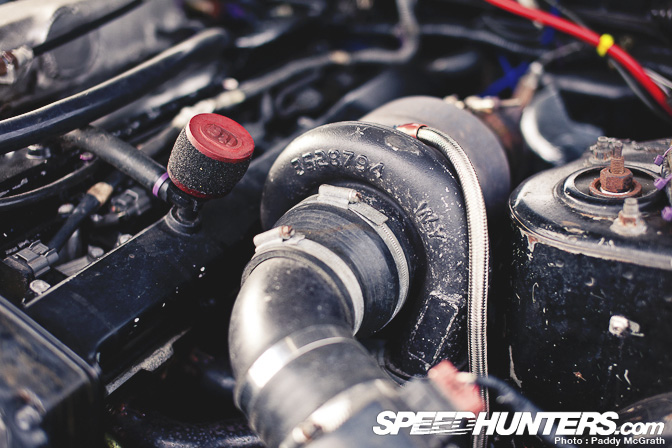 A Holset HX35 provides the boost in this setup which includes a GSRacing 60mm wastegate and 1.5″ screamer pipe, Nismo 740cc injectors, Bosch 044 fuel pump, GT-R intercooler and an Apexi Power FC mated to an RB25 gearbox via a HKS twin plate clutch.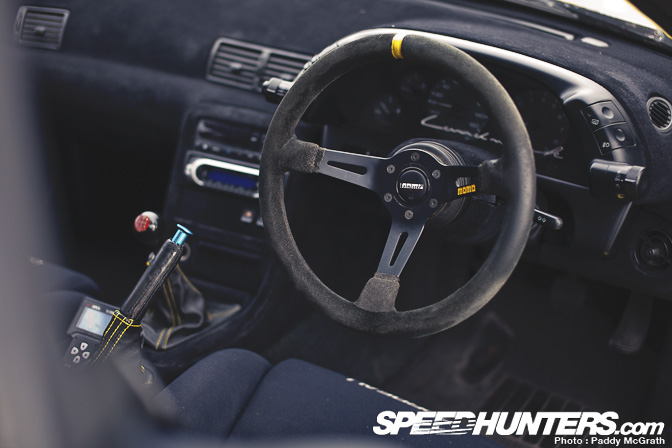 The inside has been kept relatively civilised whilst still retaining a track ready theme. Flocked dash and suede Momo wheel …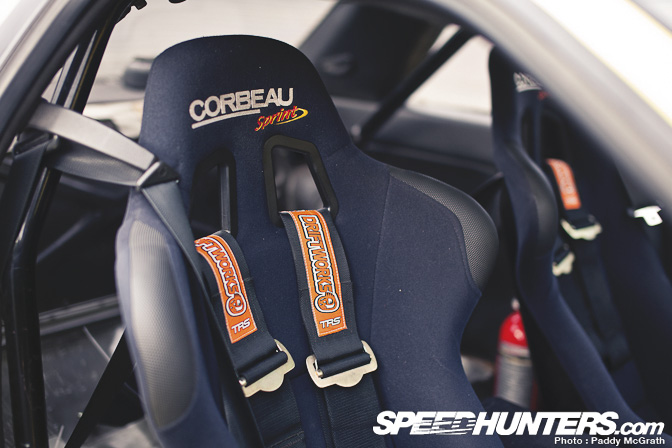 … along with a pair of Corbeau Sprints with Driftworks / TRS harnesses.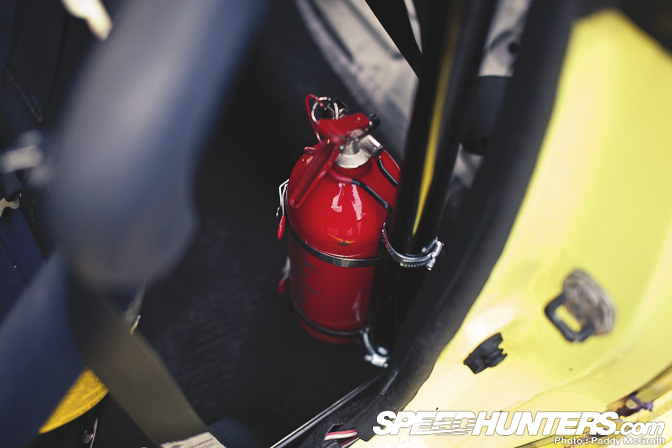 A Lifeline fire extinguisher mounted to the half-roll cage.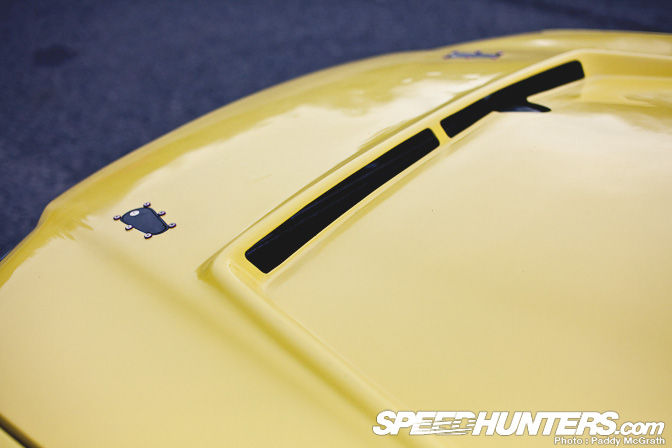 Aerocatch bonnet pins retain a hint of subtlety. Well, as much as one can expect for a bright yellow and often sideways Datsun.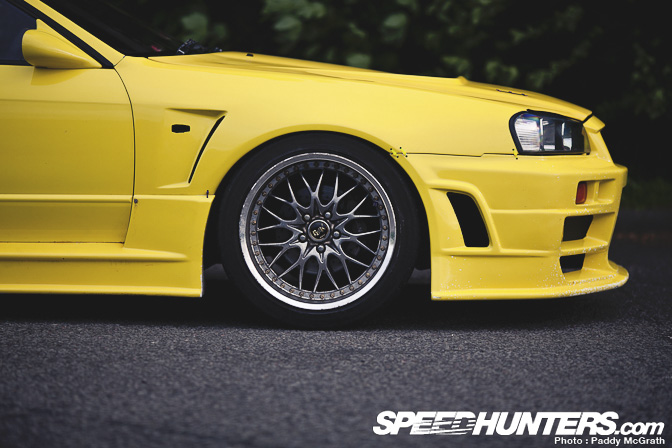 The car rolls on Work Rezax wheels, measuring 18×9.5 ET-6 up front. R32 GT-R brakes feature at all four corners.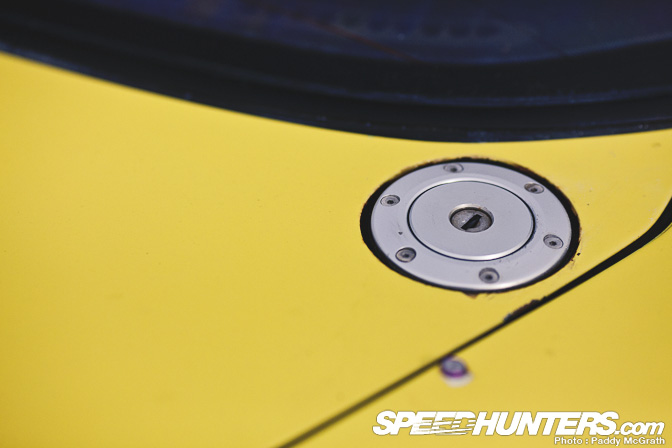 The fuel filler has been craftily relocated to the bootlid.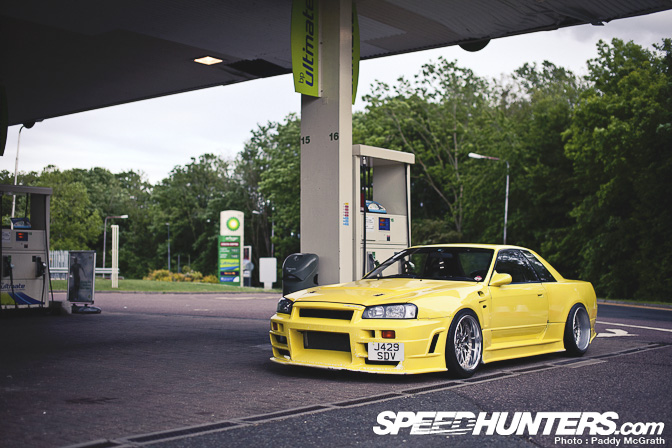 Sat on Tanabe coilovers at the front and Tein Super Drift coilovers at the rear, the car also features Driftworks rear camber and traction arms along with Driftworks rear tie rods and control arms.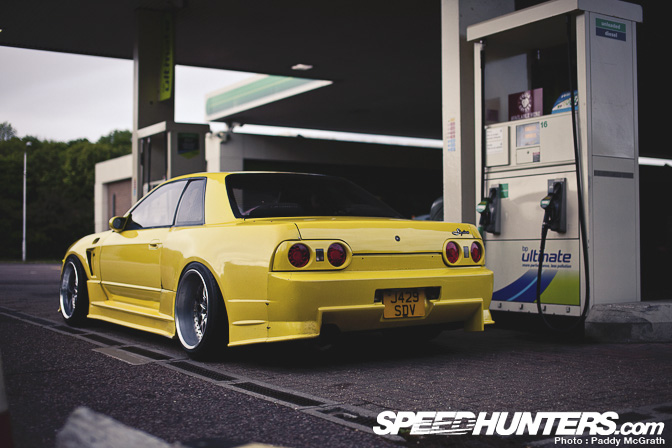 The rear wheels measure in at 18×11.5 ET-24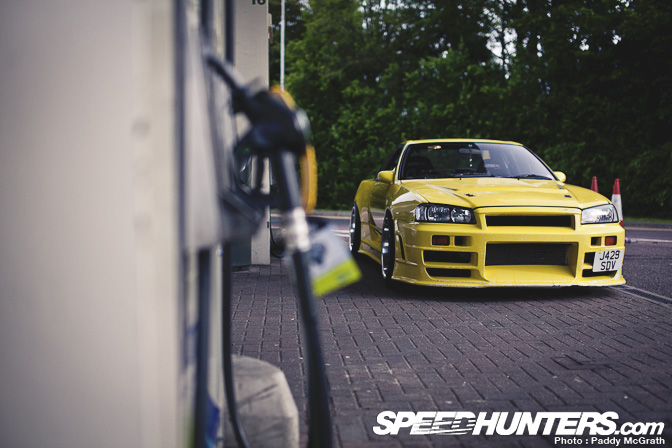 For a home built, daily driver you have got to appreciate a car like this, especially considering the state of Welsh roads.
We'll be sure to bring you photos of the car's next incarnation once completed. Bryn if you're reading, you might be better taking those photos yourself because if we're to wait for the stars to align once more, it'll probably be quite some time.
–
Paddy McGrath