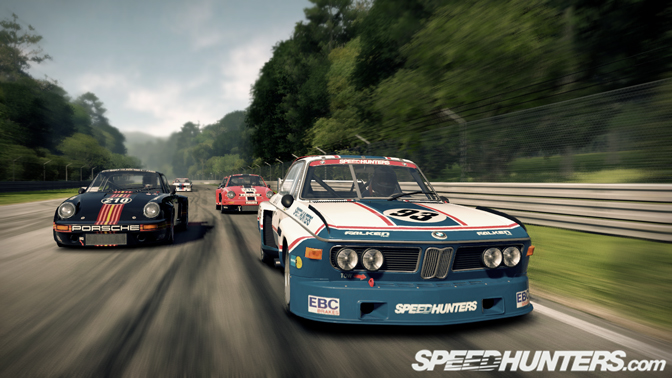 Being involved in the creation of a Need for Speed racing game could be considered to be a bit of a double edged sword. On one hand, you get to design and detail out your wildest automotive dreams. If you can imagine all the details of a complete automotive racing experience, and have the  skills to organize and present your ideas, there's a good chance that your designs will see the light of day.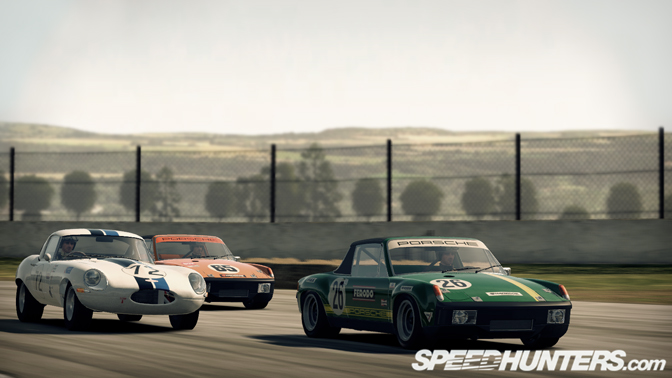 However, video game production is also an extremely stressful, tough environment. One is always battling the realities of deadlines and these constantly threaten to compromise the integrity of your creative vision . So it's one thing to dream up a game design and feature set, but quite something else to actually build it. 
You must to have a huge amount of grit and tenacity to make it through a production cycle. No Joke. Troubleshooting and problem solving skills become just as important as creative vision.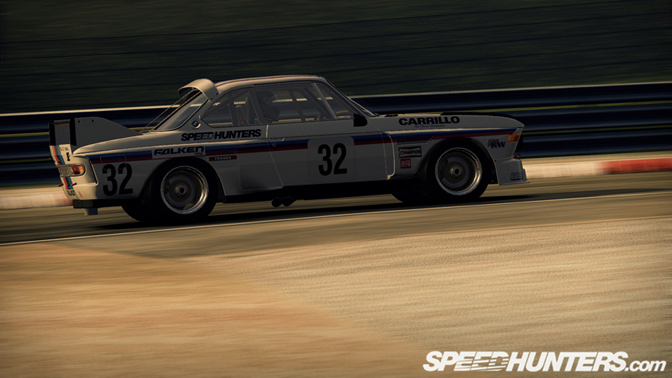 Personally speaking, I find the rewards of working in the video game industry far outweigh the stresses. Yes there are moments of difficultly, but overall I feel very privileged to help create these racing games. It's more than enough motivation to keep pushing forward, year in and year out.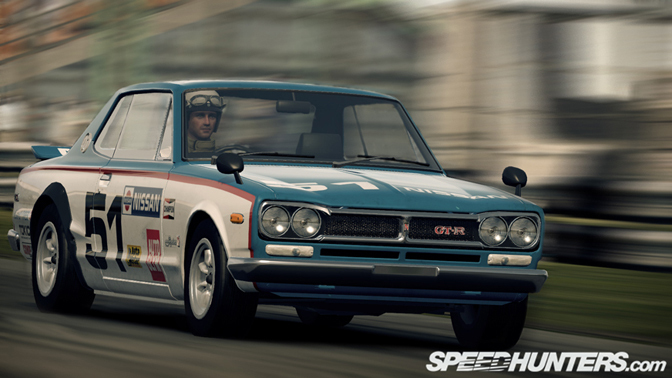 The release of the SHIFT2 UNLEASHED Legends Pack Add-On is a moment of pure excitement for me. Like many members of the Slightly Mad Studio's team, I'm deeply passionate about old school race cars and race tracks. It's this kind of project that keeps me fueled up for the future.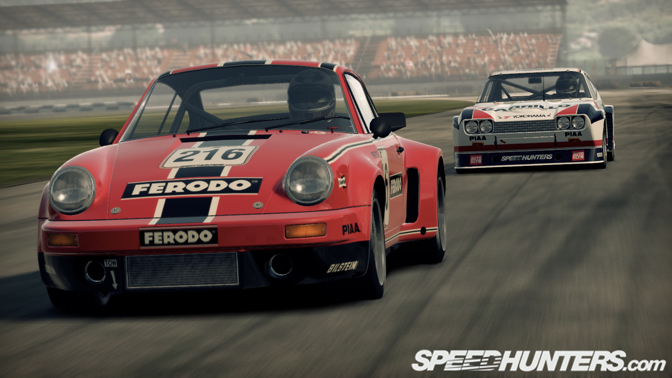 I'm sure you'll agree, there's sometime just so pure about old school race machines, especially those which aren't too far removed from their street driven brethren.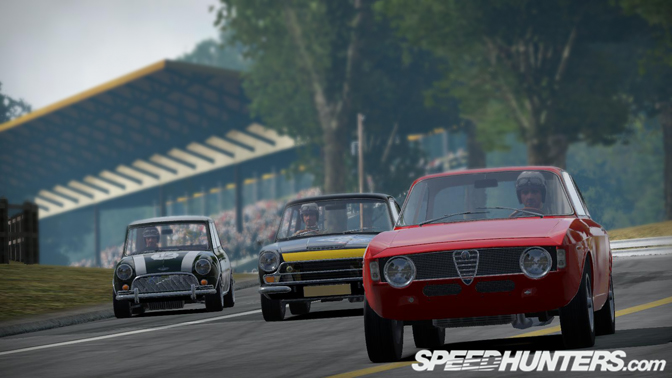 So I'm very pleased to announce that tomorrow we're going to be releasing thirteen classic racers from the 60s and 70s.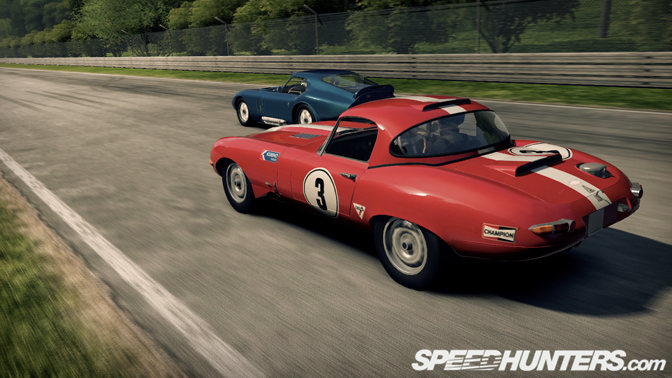 This includes a full range of GT's and Touring cars allowing you to recreate some of the great rivalries and battles from the golden age of racing.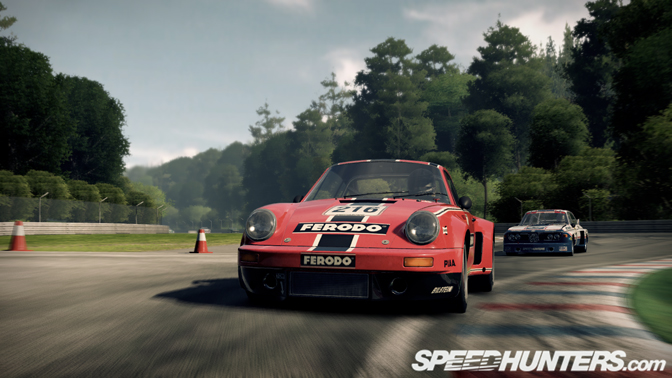 Not only do you get to race some iconic machines, but you also have the proper vintage courses to run on too. We've included five period specific old school race tracks in the pack.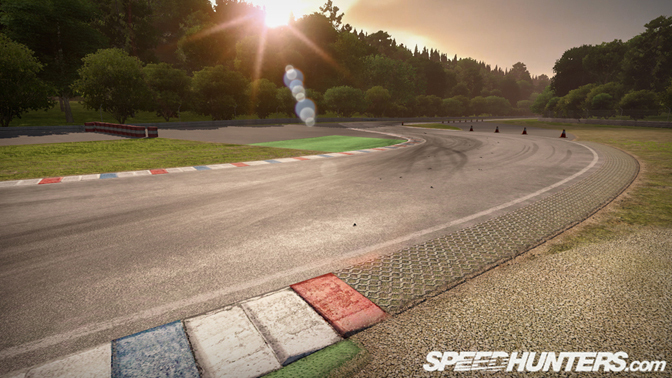 It's wasn't that long ago that Hockhenheim was one of the fastest tracks in the world and SMS has lovingly created the 1982 layout. Get ready for some high speed runs through the German forest!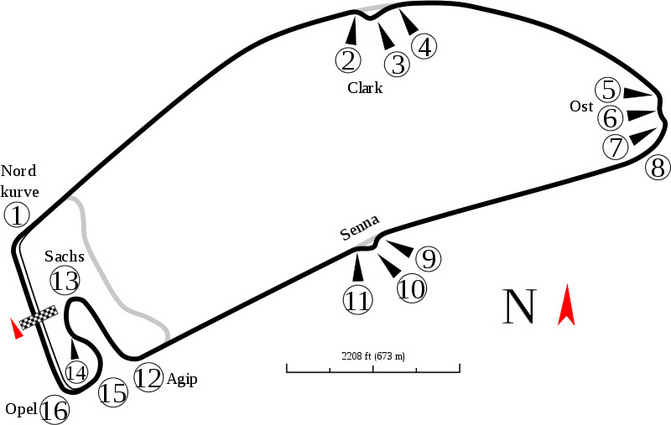 Check the track map… This is what Hockhenheim used to look like prior to the 2001 "modernization". Serious.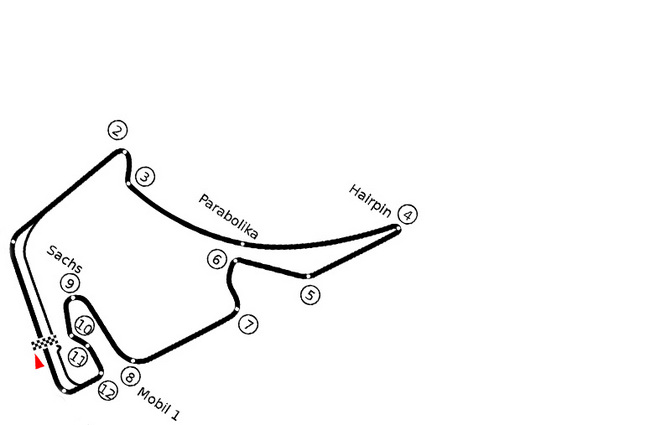 Compare to the modern layout after Herman Tilke got his hands on the track. Perhaps it's suitable for Modern F1 racing, but I can't help but think that something special has been lost.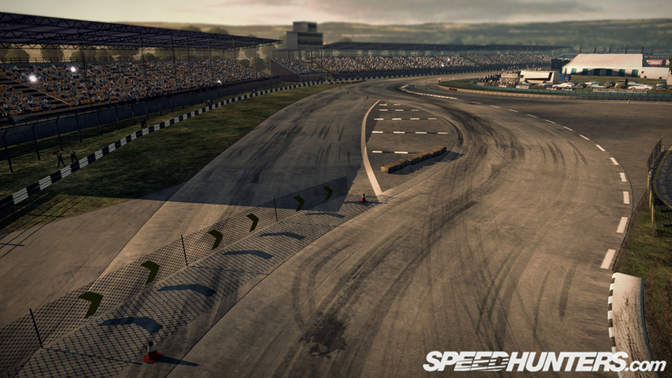 Silverstone is another circuit that's seen it's fair share of modernization over the years. However, it's managed to keep a lot more original character than Hockenheim.. Here's a shot of the old Woodcote chicane.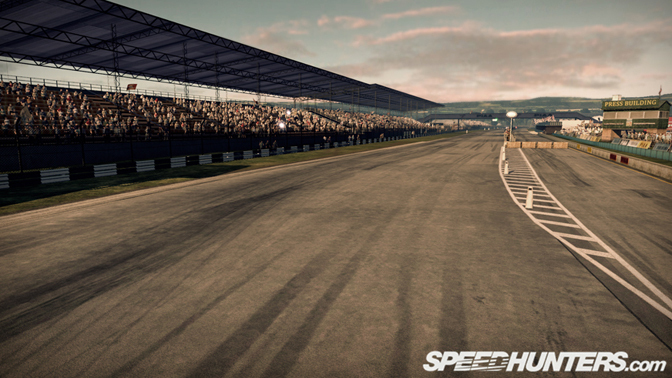 This is the Silverstone where Keke Rosberg famously set what was then, the fastest F1 lap ever, while qualifying for the 1986 British GP. Keke averaged 160.9 miles per hour (258.9 km/h) on that famous lap which stood uncontested until 2001.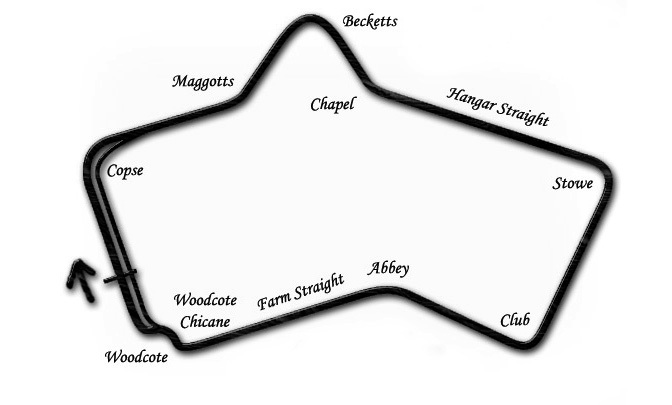 And now you can race for yourself on the unfettered 1975 version of Silverstone.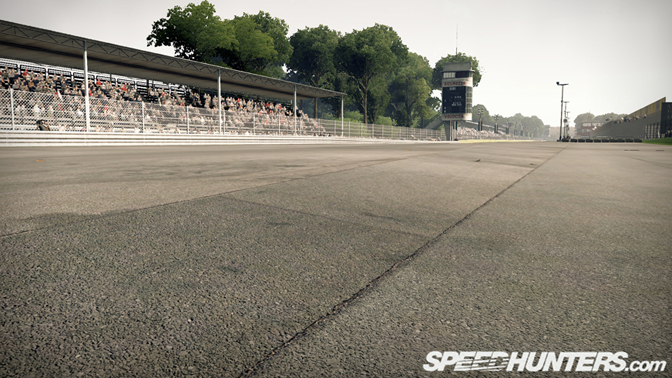 Monza is one of the few tracks still being used for modern F1 which has escaped the surgeon's knife remarkably intact.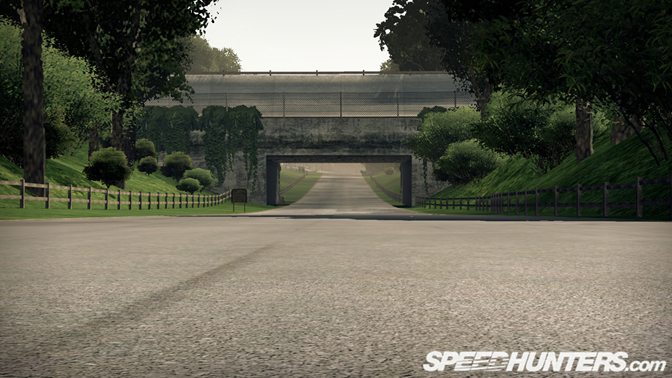 Even so, we thought to let you try the chicane free layout of the track: the 1958 version to be exact. Like the vintage Hockenheim and Silverstone layouts, Old Monza was high speed course famous for slip streaming and wheel to wheel action… oh how things used to be…. (sigh)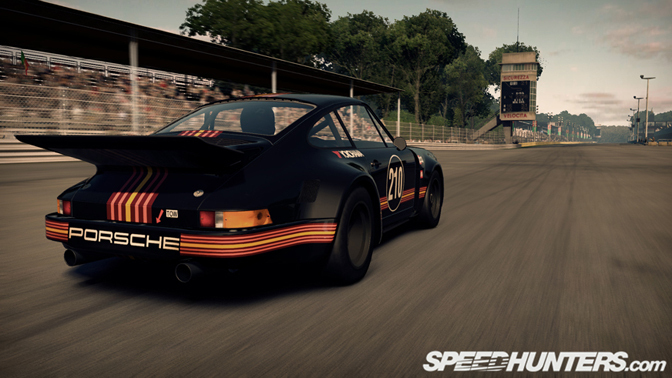 Cool stuff huh? You'll find the 70s GT's like the 911 Carrera RSR great for top speed runs around Monza.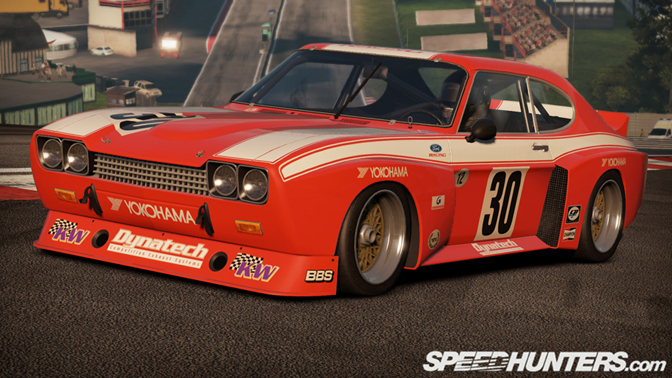 You also have the option to drive Youngtimer oriented Touring cars like this Group 4 spec 1974 Capri.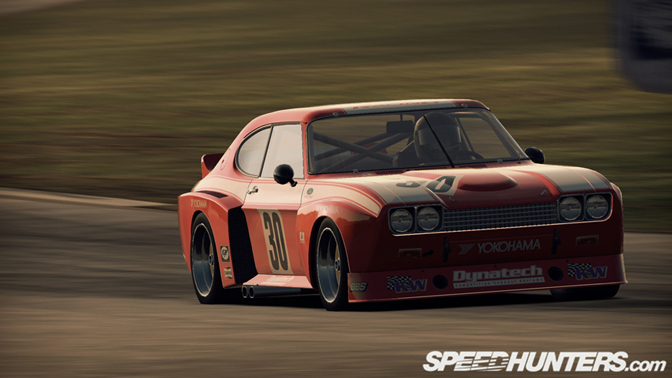 What a beauty!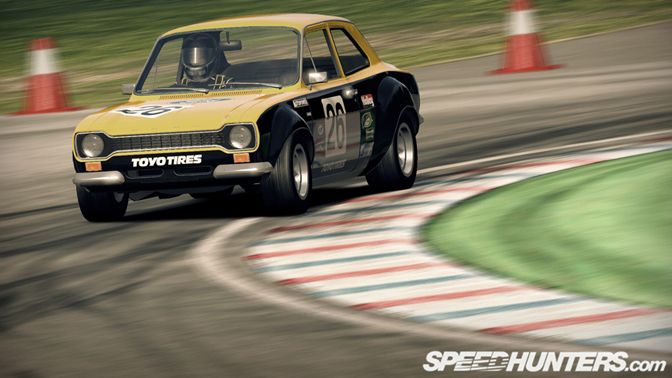 Ford fans will also be excited to see this Mk1 Escort ready for action.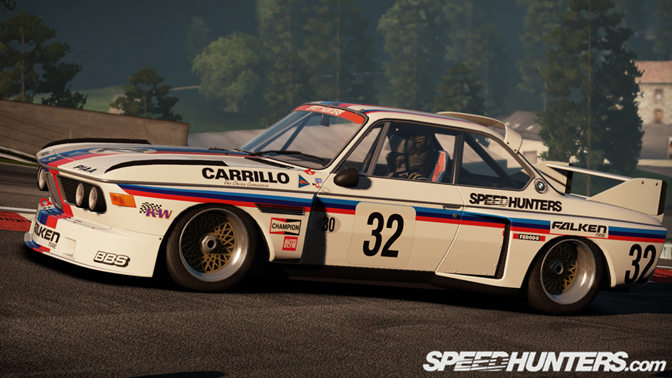 My personal fav is this Group 5 spec BMW CSL "Batmobile". It's great fun to drive, with progressive, balanced handling offset by just the right amount of power.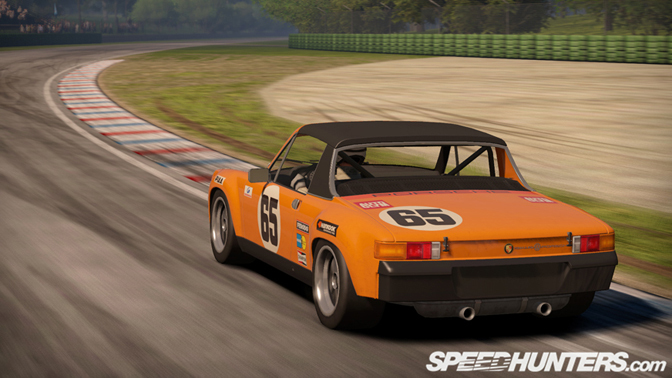 We've also included the Porsche 914/6 GT. VAG fans will appreciate this underrated Porsche for sure.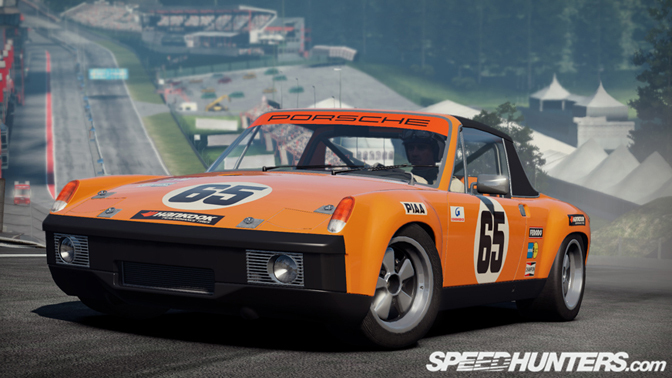 Some limited customization on most of the Legends cars are allowed too. You can paint them up how you like, change the wheels and upgrade performance parts.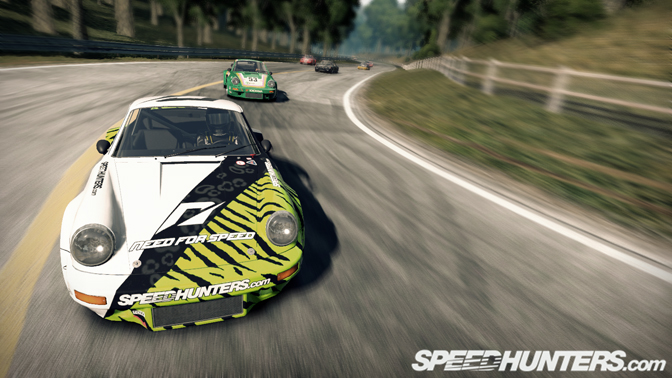 My favourite circuit of the Legends pack has to be the Rouen-Les-Essarts circuit. I've spent many, many hours over the past 10 months driving this legendary track.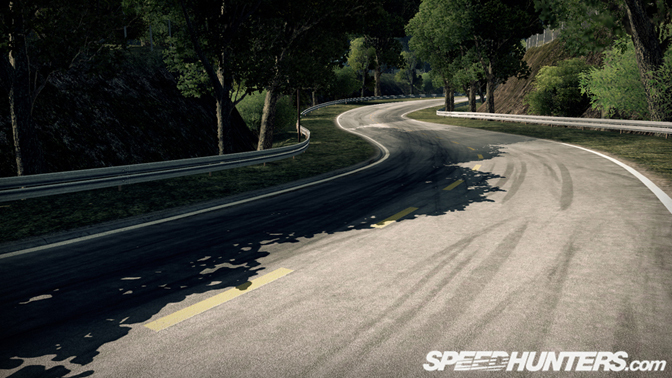 Those of you who've been around the various PC mod scenes over the years will definitely know this classic French street course. It's a popular one in the PC sim racing world.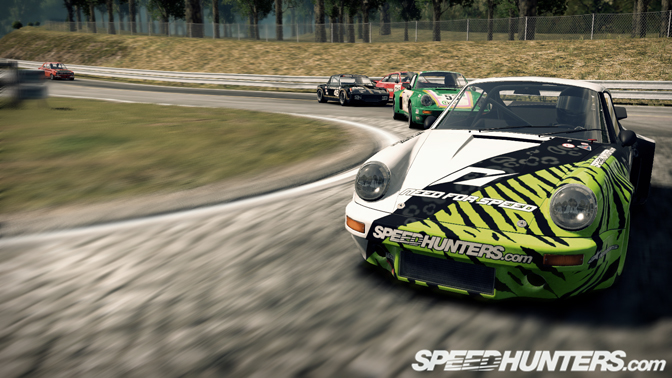 Rouen hosted five French GP's up until 1968, but the track was considered just too fast and dangerous for top class racing and eventually closed in 1994.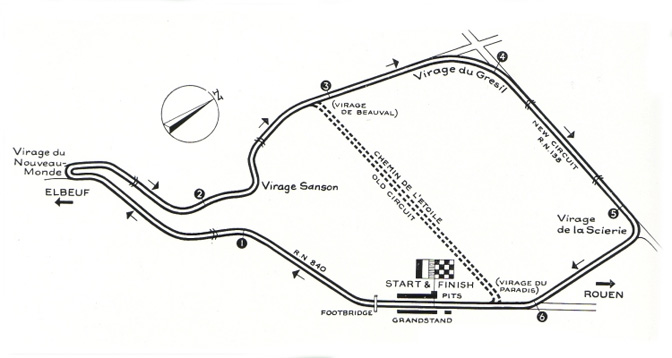 Rouen is based entirely on public roads, with high speed sweepers and massive elevation changes characterizing what was once considered one of Europe's finest racing circuits.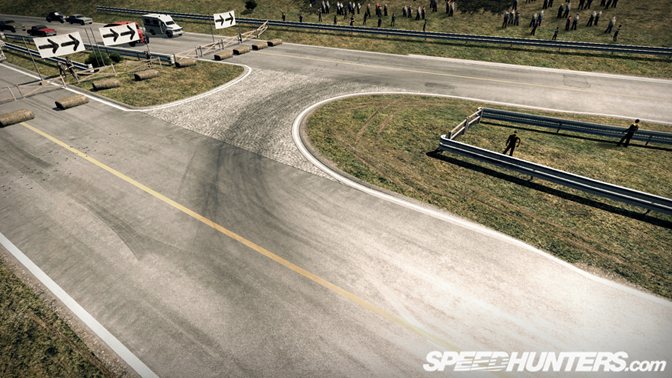 Here's a shot of the famous brick surfaced Nouvelle Monde hairpin.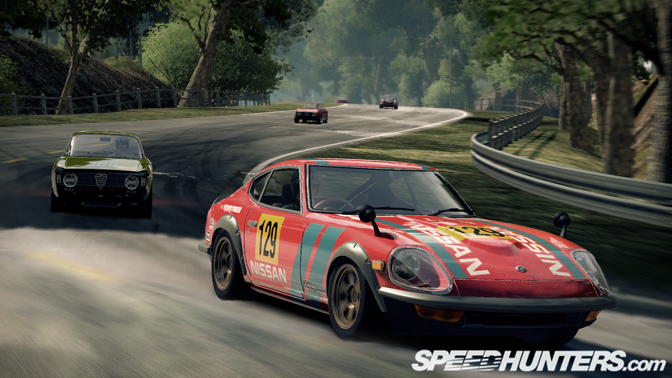 Check out those downhill sweepers! Rouen has absolutely zero run-off, so any off-track excursions will absolutely result in a total wreck. It's a pretty frightening course to drive, especially if you're crazy enough try peddling some modern GT1s. Give this a try and let me know what you think!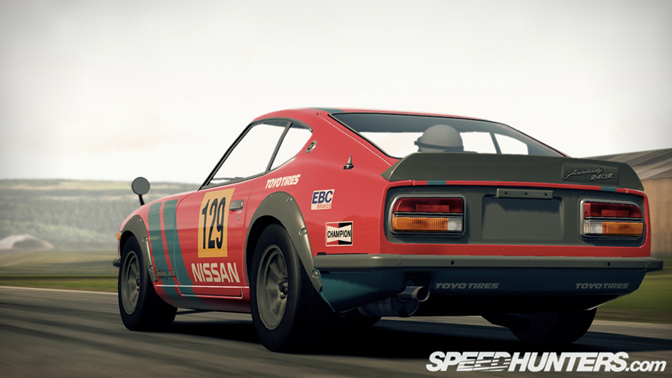 Now you didn't seriously think that we has forgotten about S30 chassis this year did you? Rather than create the standard 240Z/Fairlady model, we decided to go with the Fairlady 240ZG homologation special.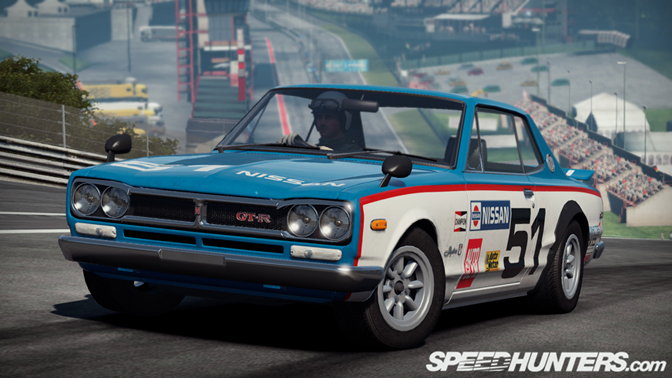 And before you ask: YES you can swap a modern RB26 into both the 240ZG and Hakosuka GT-Rs.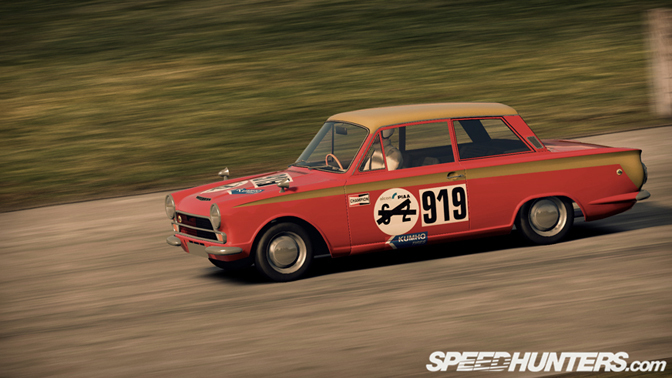 Other models included with the Legends package include the Lotus Ford Cortina… the world's original drift car.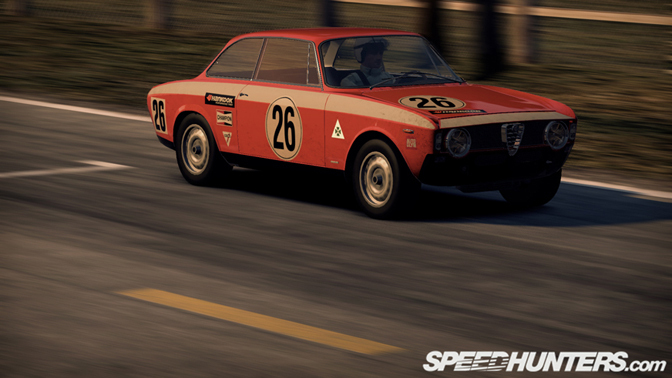 Next we have the wonderful Alfa Romeo GTA. With its nimble tail-happy handling, this car is a joy to drive.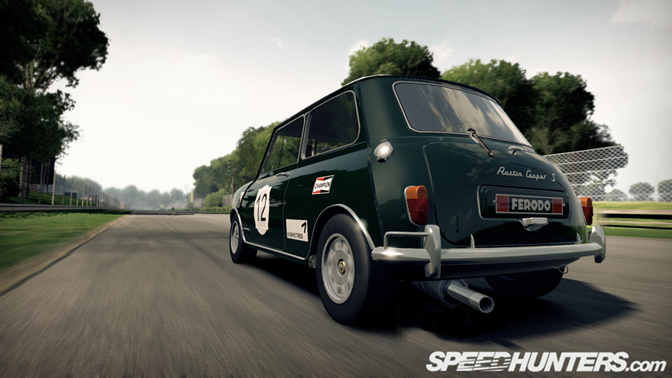 No classic touring car collection would be complete without an old school Mini Cooper! YES!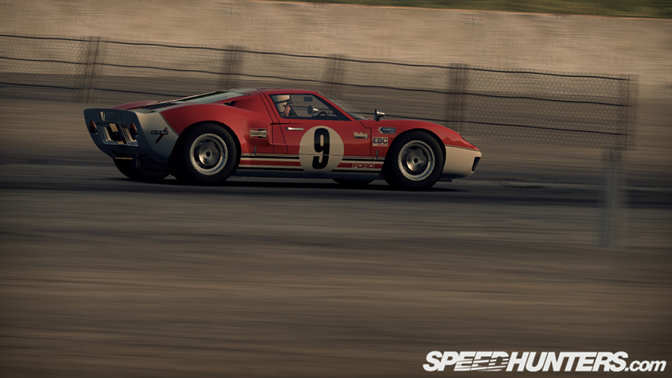 We've also included a few 1960s Grand Tourers like the Ford GT40 MK1…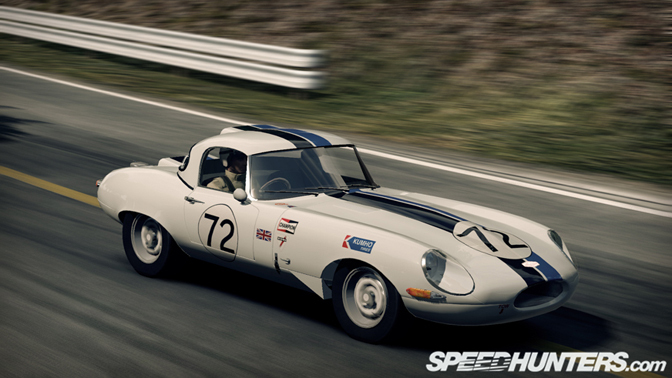 The special lightweight version of the E-Type Jaguar…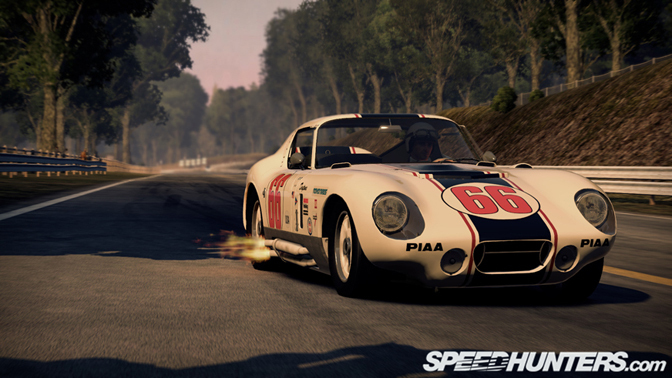 And of course the venerable Shelby Daytona Coupe.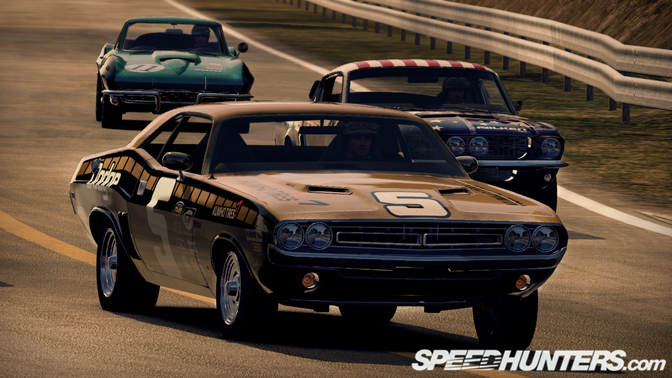 Mixing it up with these grids of newly released Legends machines, are all the other old school machines that shipped with S2U. From vintage Trans-Am, GT to Touring Car racing you now have the ability to directly experience the golden age of racing. Have fun with it guys! This downloadable package is a real work of passion for everyone involved in the project and I hope you enjoy the fruit of our labours.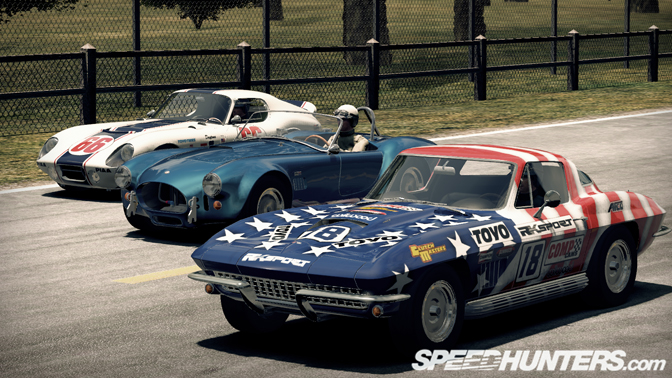 For more release information about the Legends Pack Release please check out the official SHIFT2 UNLEASHED site. 
And finally, I also wanted to start gathering feedback from you about the SHIFT2 UNLEASHED game itself. I'm quite interested to know both what you liked about it, and what future features you want to see in the SHIFT franchise. Please try and be as concise and detailed as possible. If you have suggestions for future features, tracks or cars models, now is the time to speak up.
Let me know! 
:Rod