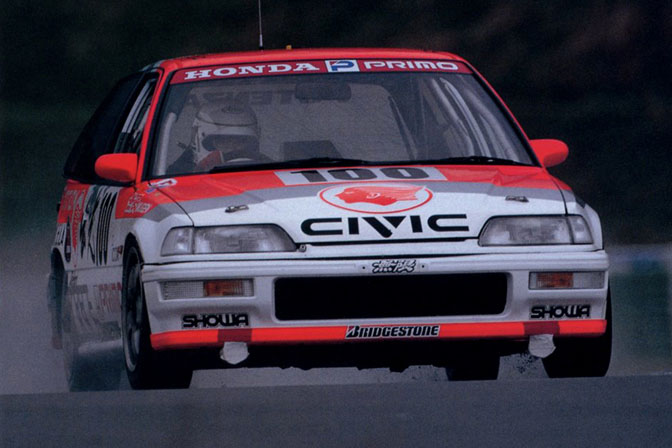 There is something special about Honda as compared to other large automakers. It's hard to put a finger on it exactly, but I think it has something to do with how motorsport has been ingrained in the brand since its earliest days. In the early to mid 1960's for example, Honda drew more worldwide attention from its Formula One racing program than from any of its production cars.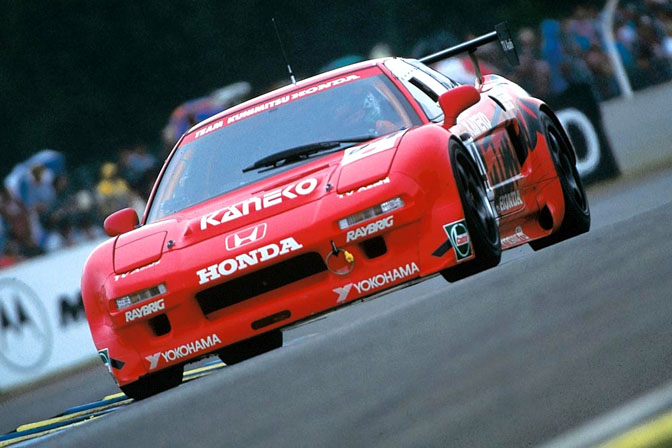 There have been some truly great Honda race cars over the years, and we thought it would be fun to take a look back at some of these machines. Honda's history in open-wheel and Formula racing could be an entirley separate story, so we'll keep this post limited to GT, touring, and other production-based race cars.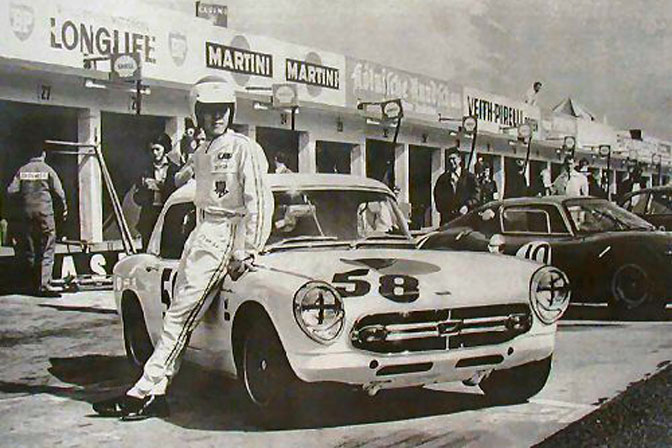 The first Honda road car to be developed for motorsports was the S600 and S800. The little car even made its way to the Nurburgring, where it was driven by Tetsu Ikuzawa in the 1967 500km race. Honda's experience with racing motorcycles was put to good use in these early race cars.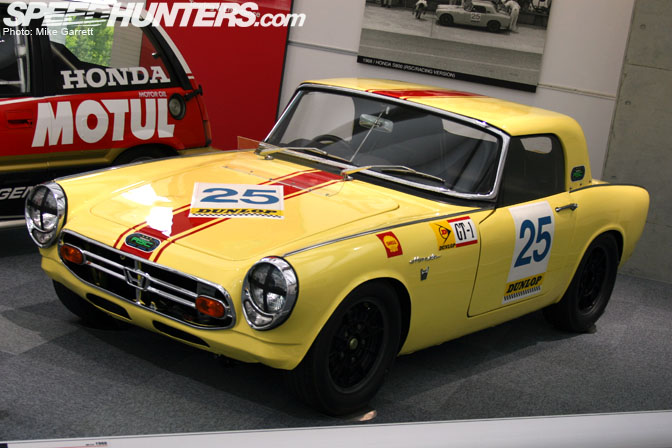 Honda's Racing Service Club (think Mugen predecessor) tuned this S800 for racing use. The car can currently be found at Honda's Collection Hall at Twin Ring Motegi. The place is a must visit for any fan of Honda or Japanese automobiles in general.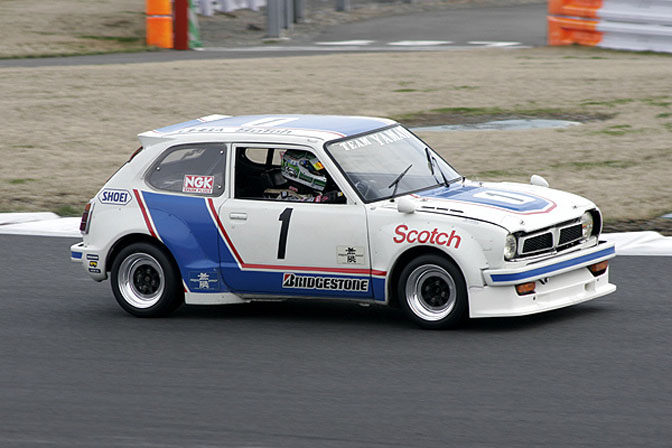 The Civic might not have been designed as a sports car, but it quickly found its place among racers. Here's the TS Yamato Civic.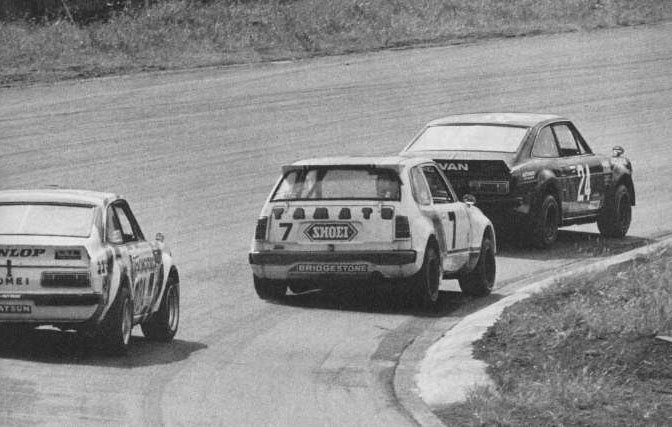 The TS races were known more for the rear-drive Starlets and Sunnys, but the Civics more than held their own on the track.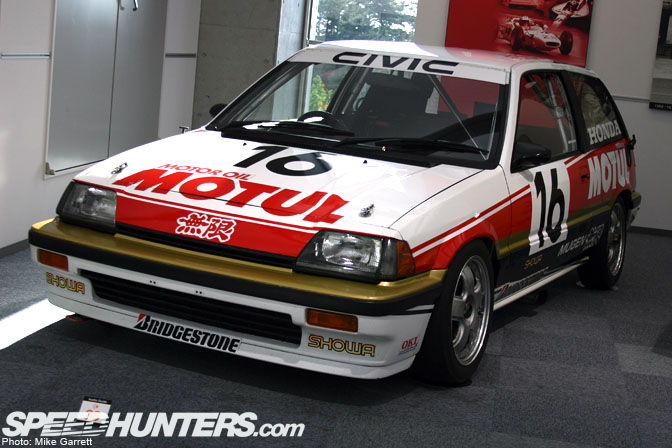 Moving to the 1980s one of the more iconic Honda race cars that comes to mind is the Group A '87 Motul Mugen Civic Si. This is another car which can be found in the Collection Hall at Motegi. In case you missed it, make sure you check out the spotlight we did on a replica of this car.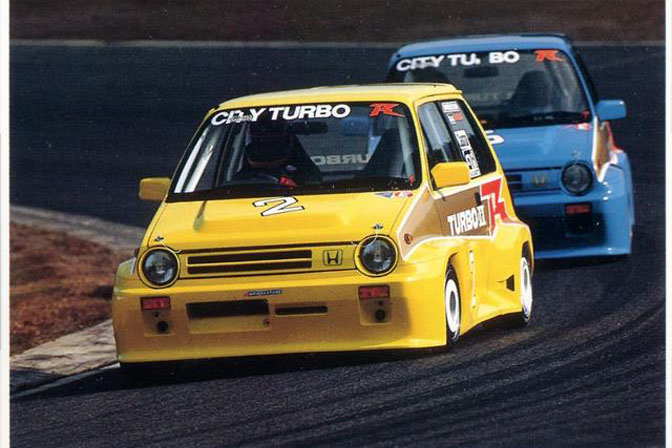 Here's one of Honda's lesser known race cars from the '80s – the City Turbo R in all of its flared glory.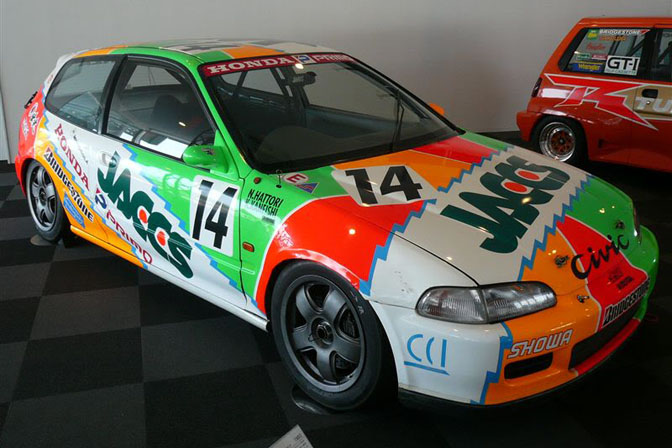 Now moving to the 1990's and we have the Group A JACCS EG Civic, which could be seen on the track alongside Group A legends like the R32 GTR and E30 M3.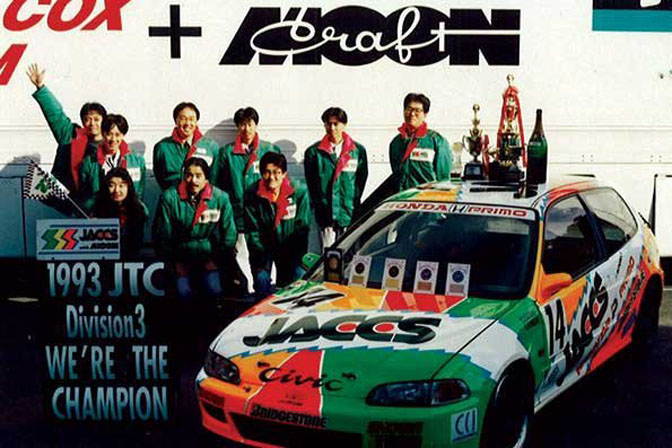 How bitchin' is this livery? Good times back in the '90s.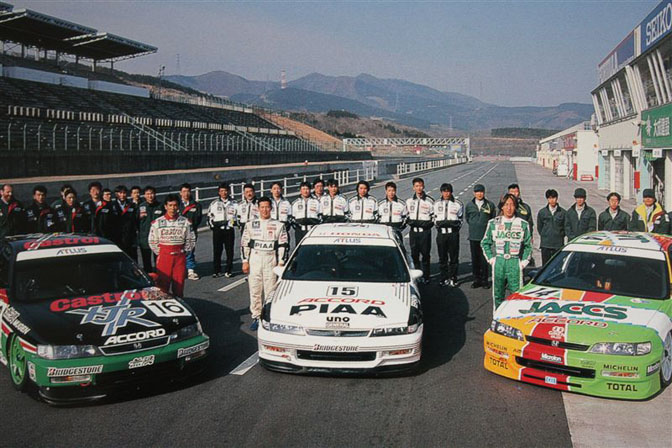 In 1994 came the introduction of the Japanese Touring Car Championship. Again, Honda was a major participant first with Civics, and later with Accords. The Accords were very impressive machines for any class, powered by reversed head front midship H22A's.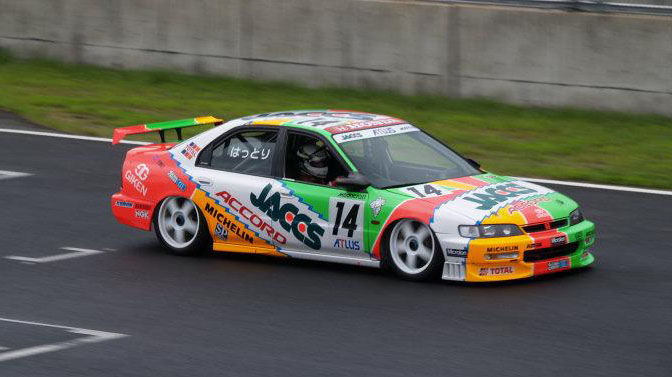 Naoki Hattori in the JACCS Accord. Slammed suspension, huge wheels, full contact racing – just a few reasons why touring cars are awesome.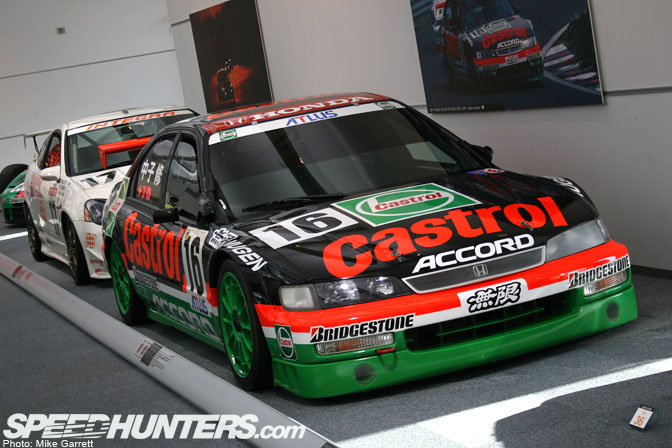 The Castrol Mugen JTCC Accord, also preserved at the Collection Hall.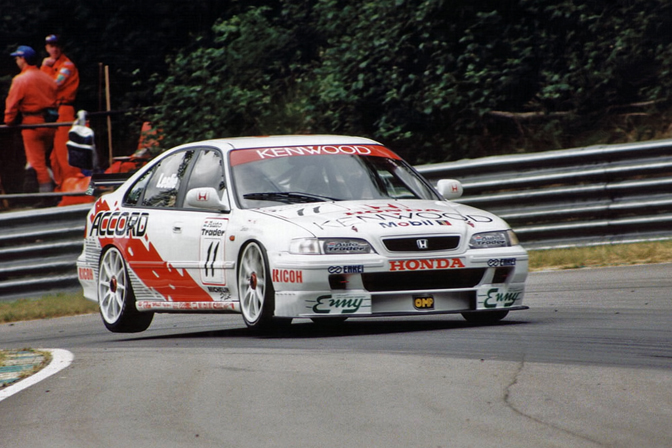 Over in Europe Hondas could also be seen in series like the BTCC, I've got fond memories of watching these races on "Speedvision" as a kid and being hooked. Andy B should be along shortly with a closer look at Honda in BTCC.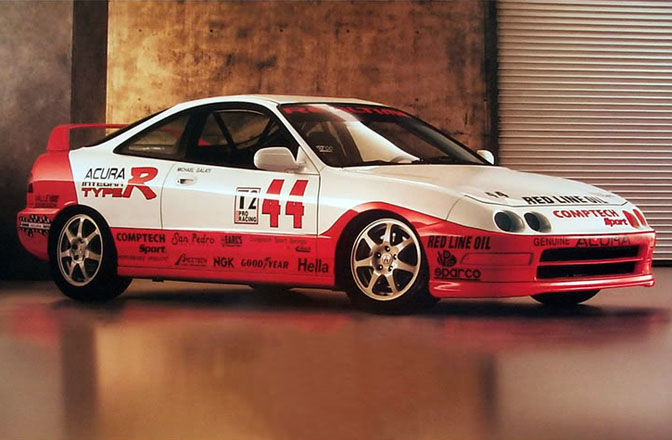 Here in the United States, the orange and white Acuras of Real Time Racing have been become synonymous with Honda touring car racing. First it was the Integra Type R's…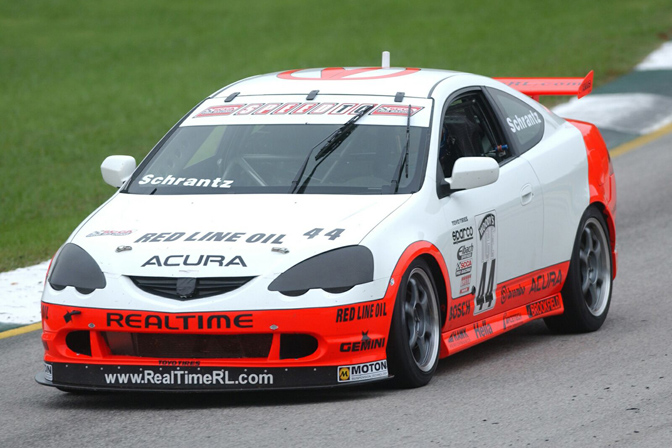 …then the RSX…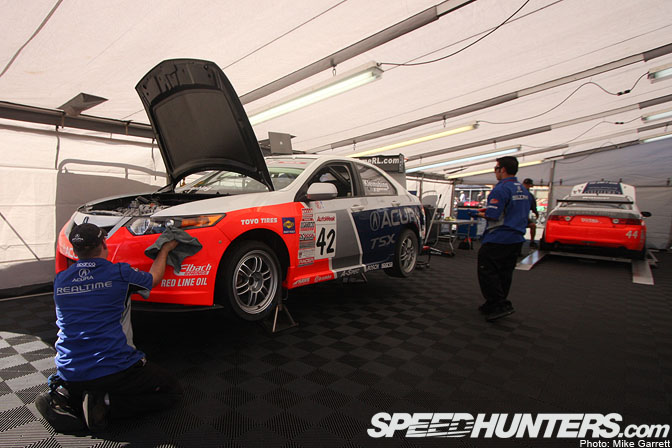 …and more recently with the TSX sedan.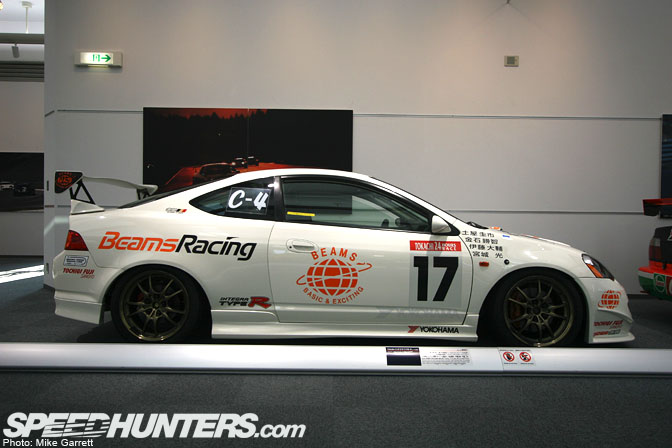 In Japan the JTCC had folded by the late '90s, but Hondas can still be seen in Super Taikyu and other endurance race events.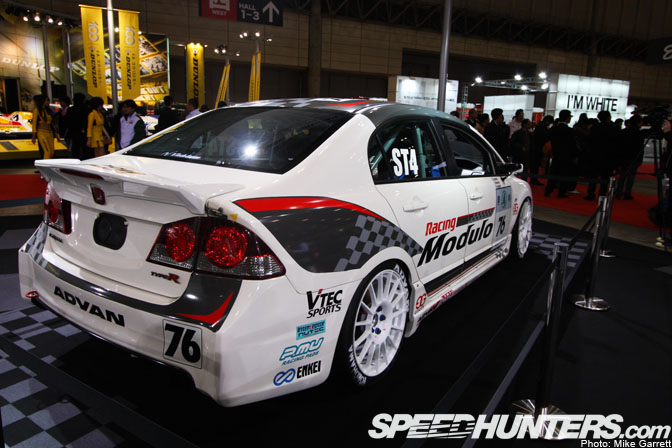 Here's a Super Taikyu FD2 on display in Honda's booth at TAS a couple years ago.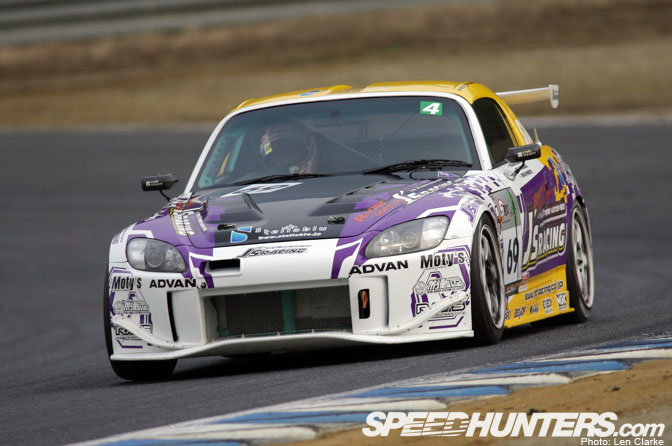 It's not just Civics that run in the series though, you'll also find the S2000.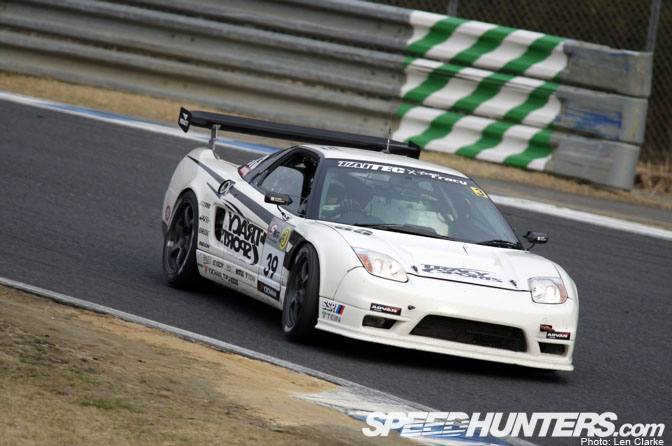 Even the NSX can be seen.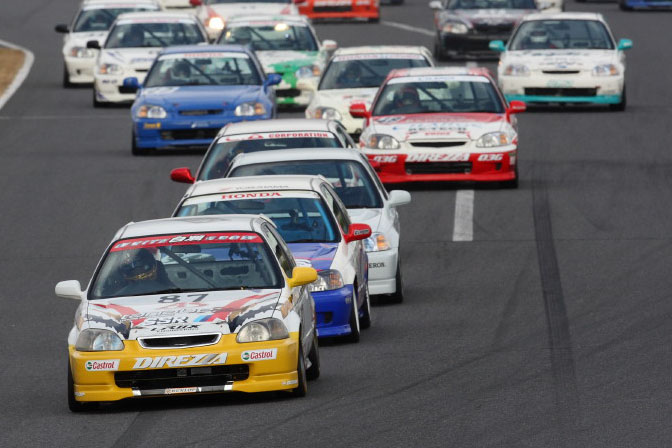 Another Japanese series that needs to be mentioned are the Civic One Make races, with identical cars going head to head.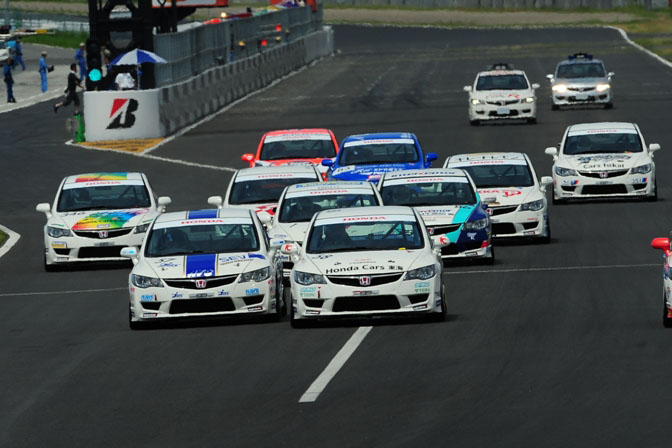 These races offer close action and a great launching pad for young drivers. I'm not sure what exactly will happen with now that the CIvic has been discontinued from the Japanese market…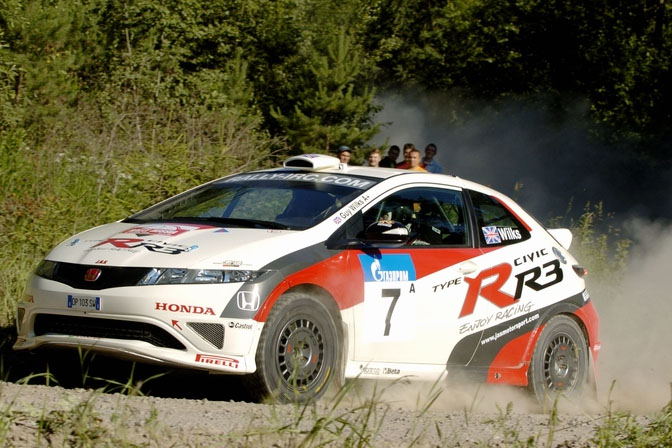 Honda might be one the last manufacturers you associate with rally racing, but sure enough the JAS Civic Type R Euro has taken the racing off the pavement.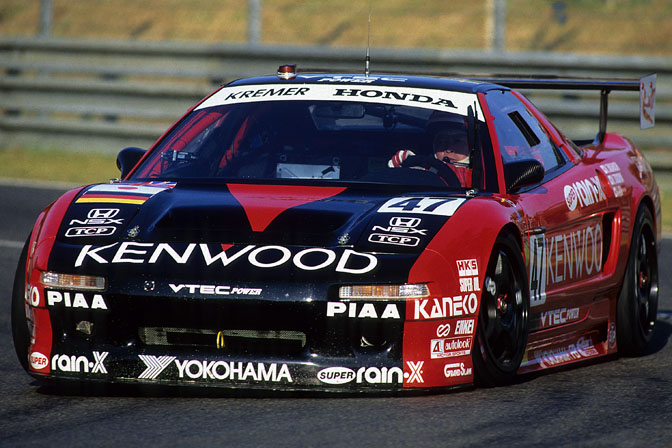 Of course we couldn't leave out one of Honda's most famous racing ventures – the GT Class NSX's that were campaigned at Le Mans in the mid '90s.
One of the pilot's for the NSX Le Mans program was a certain Keiichi Tsuchiya. You can read more about Dorikin's Le Mans exploits in this retrospective piece.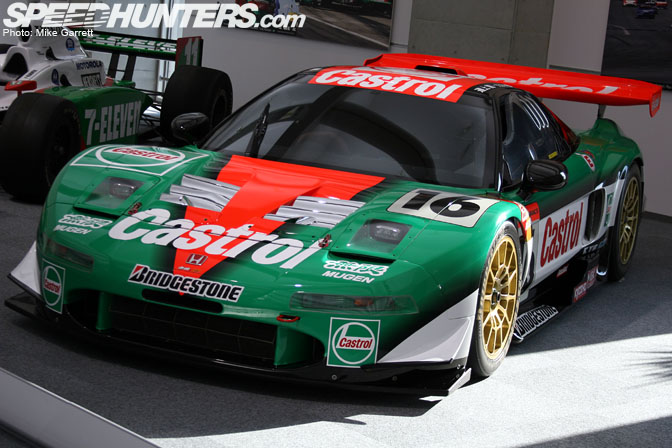 Finally we have Honda's participation in JGTC and later Super GT. The NSX saw action in both the GT300 and GT500 classes before being replaced by the new HSV-010 GT for the 2010 season.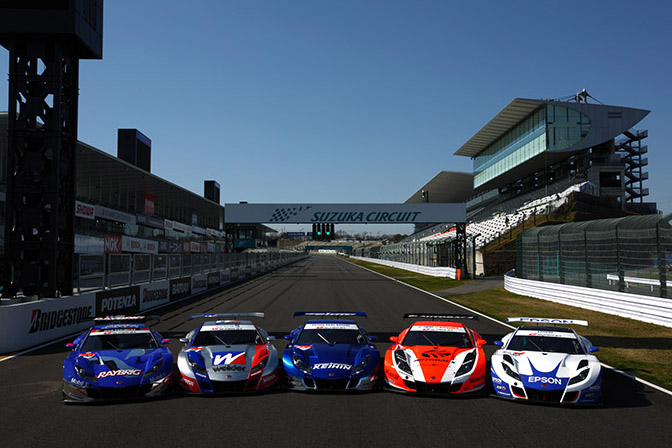 By the way Honda, we are still waiting for a street version of this car!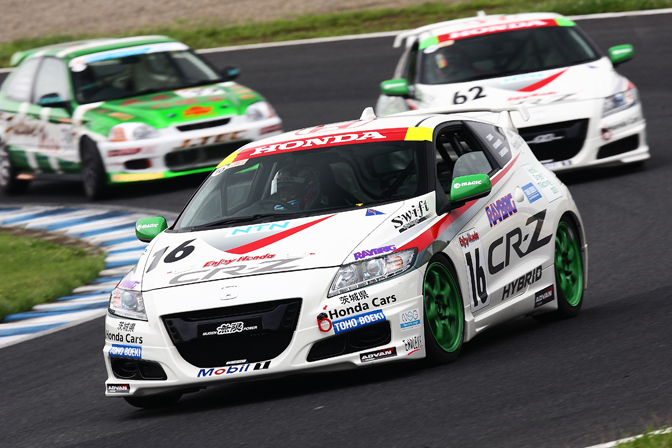 I'm sure there are some Honda race cars that are missing, but as you can see the company has had a very rich history of production-based auto racing.
With the hybrid and electric movement taking over, you can bet that Honda will be one of the key companies bringing motorsport into this new era. I'm certainly fascinated to see what will happen next.
-Mike Garrett
Photo Sources –
http://www.mmjp.or.jp/60srace/TETSUCOMEBACK3.html
http://www2.tokai.or.jp/sunny/81-10-11.htm
http://blogs.yahoo.co.jp/rgohsumi/23097334.html