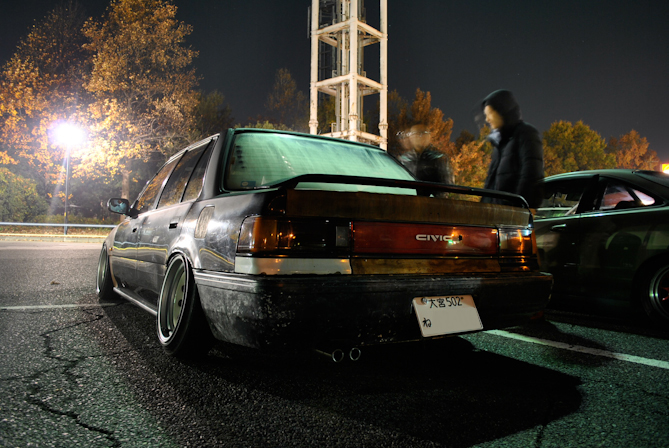 I've spent a bit of time hunting around the 'net for some more Hondas from Japan and for Part 3 of my posts I thought I'd focus on some of the more unusual Honda street cars.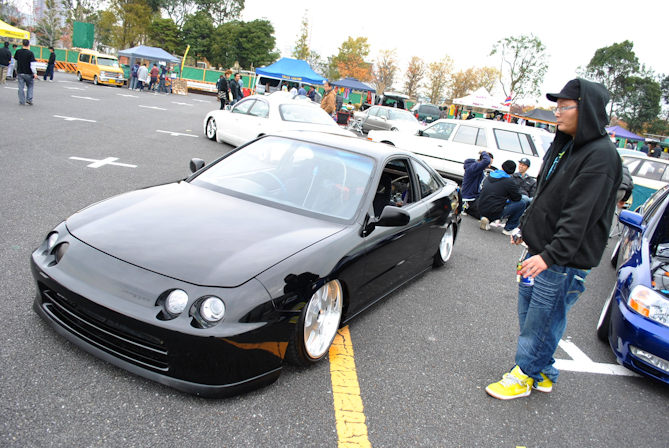 Browsing through hundreds of archives picking out some of the coolest Hondas wasn't easy! I know each and everyone of you has a different interpretation of what makes up a cool Honda, so I've tried to hunt down a variety of styles that are a bit out of the norm.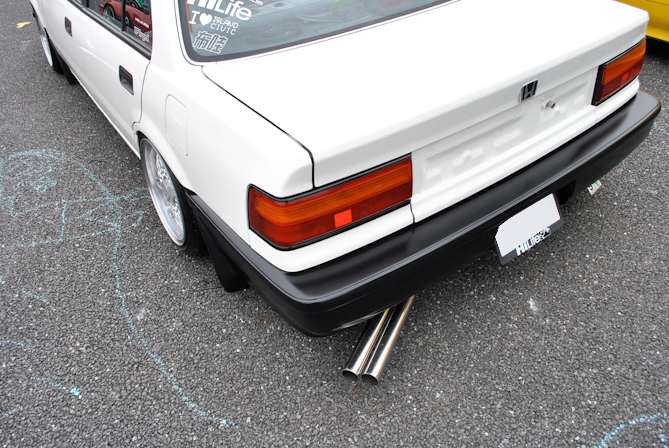 Let's kick off with some older model Civics such as this one with quite a unique exhaust.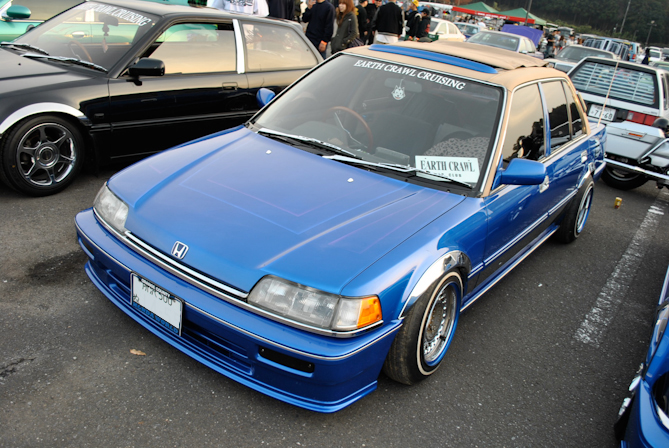 EF sedan lowrider? That's certainly different!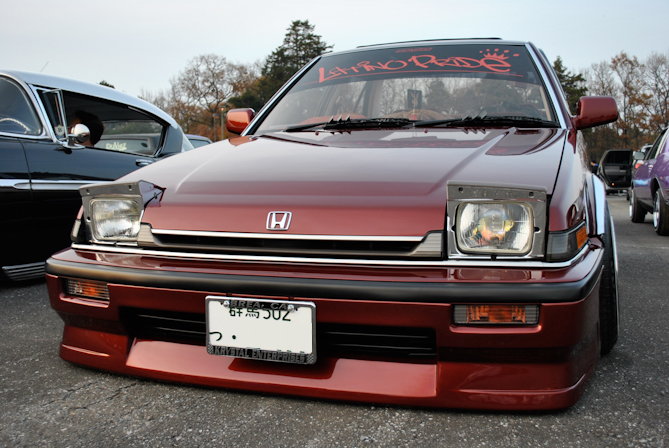 This movement is quite popular in Japan, and not only with the Civic. Here's an early model Vigor (Accord) scraping its chin on the asphalt.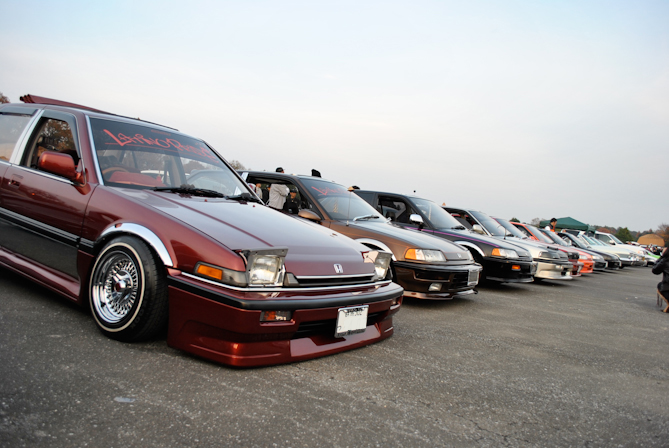 Lined up alongside dozens of other Hondas.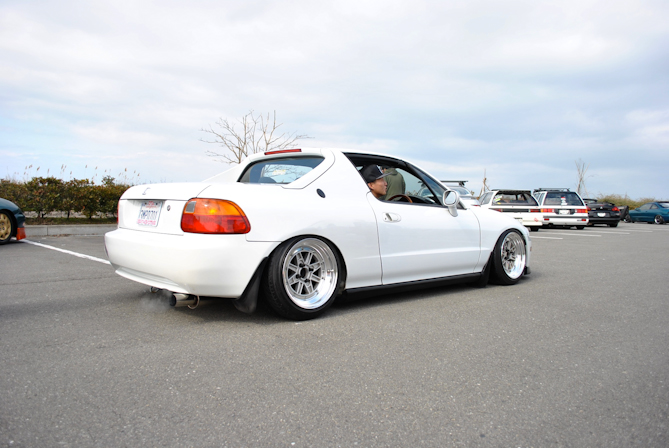 CRX's aren't a car that I see much of these days but I tell you if I saw something as clean as this it would put a smile on my face. Here's a nicely done Del Sol on SSR Mark IIIs.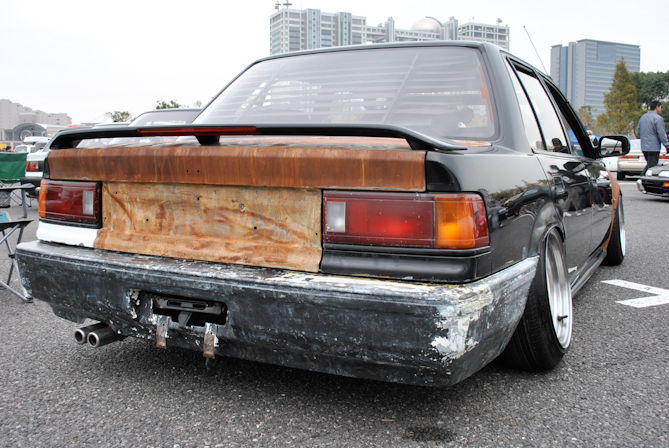 But if we take a look at this older generation Civic it seems like it's seen better days, of course it's still slammed with loads of camber. I take it the rust is meant to be?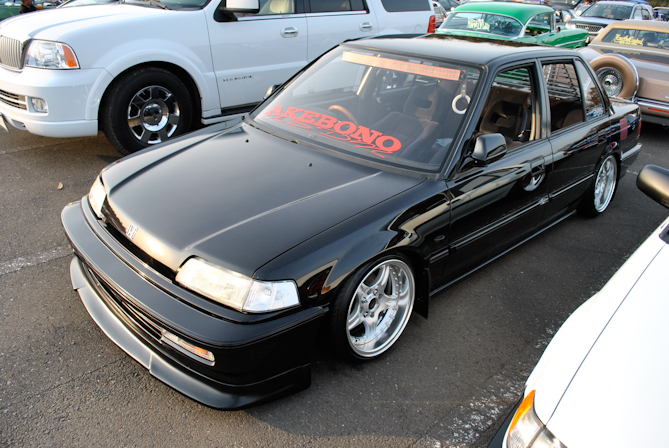 Here's the polar opposite; a truly immaculate Civic sedan!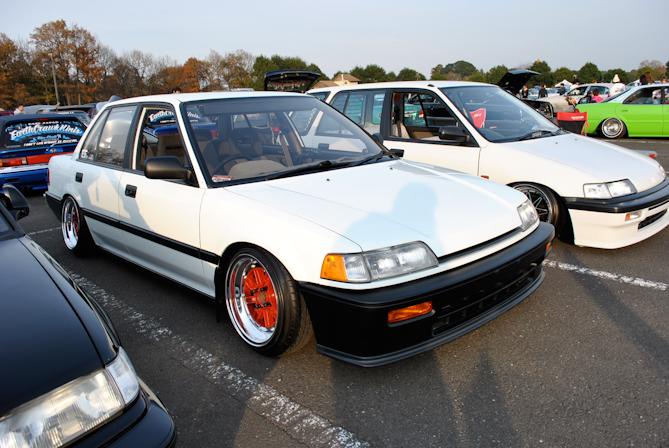 And finally a personal favourite, you seriously can't go wrong with a set of SSR wheels.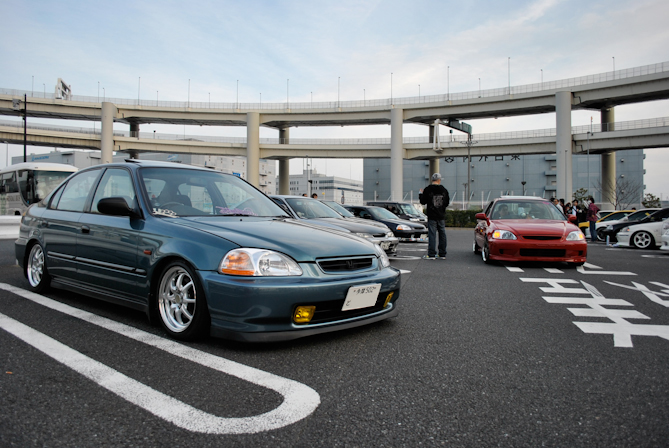 Browsing through more archives I found this set taken at Daikoku PA, which seemed to attract heaps of cars. I've always been a fan of the yellow driving lights fitted on this EK sedan.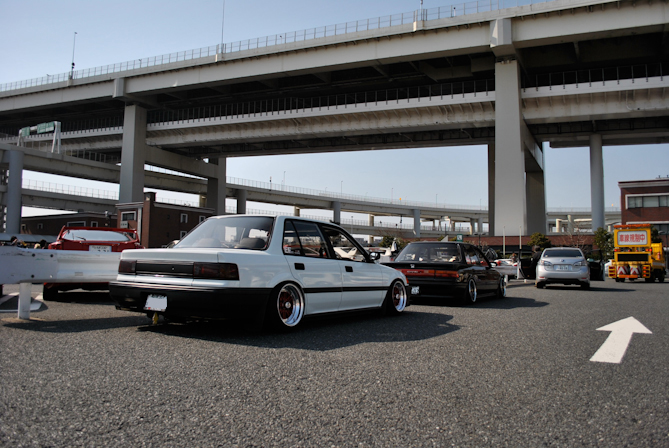 Once again more SSR wheels fitted to these Civics.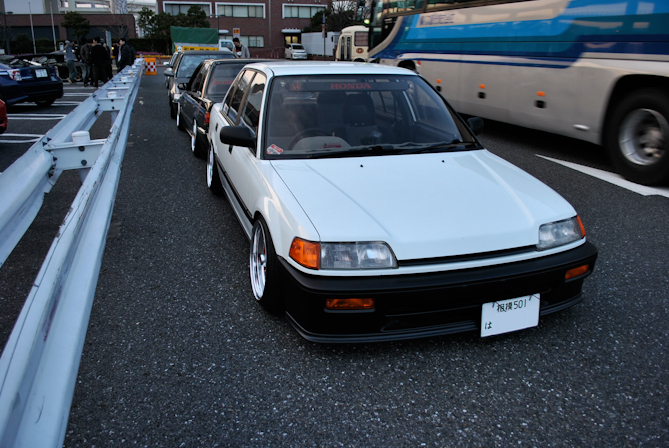 It may be a little hard to see, but take a look how large the rear vision mirror is!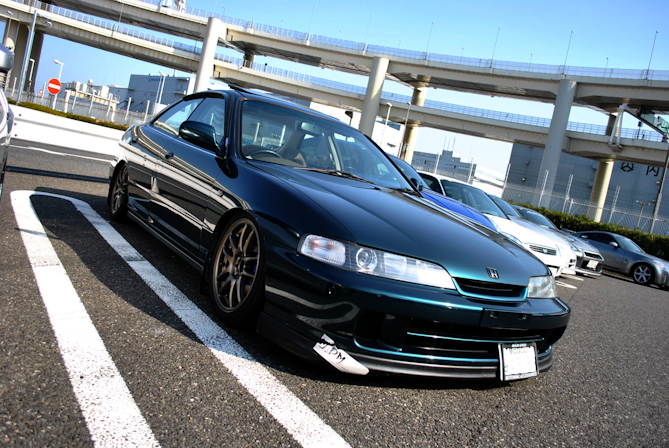 This four-door Integra looks super clean nearly touching the ground, I really wish we could drive cars as low as that over in Australia without getting hassled.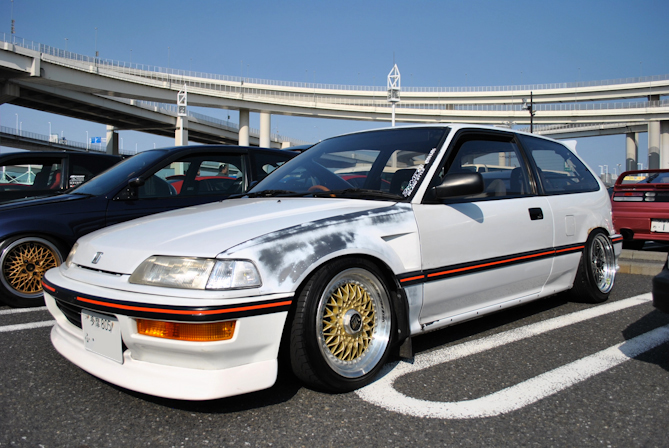 Aside from the primered-front guard, this EF is perfect!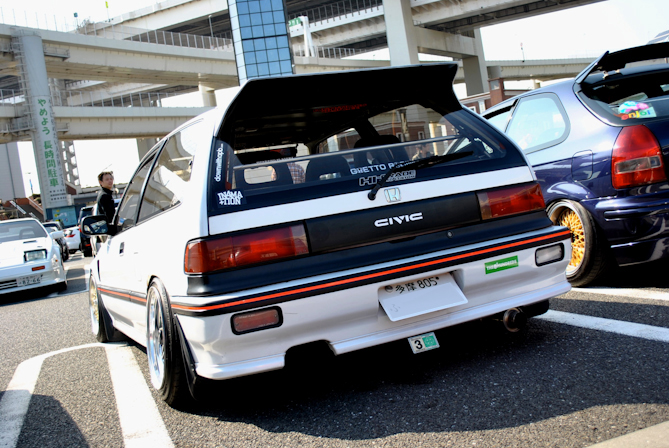 …And it looks even better from the rear!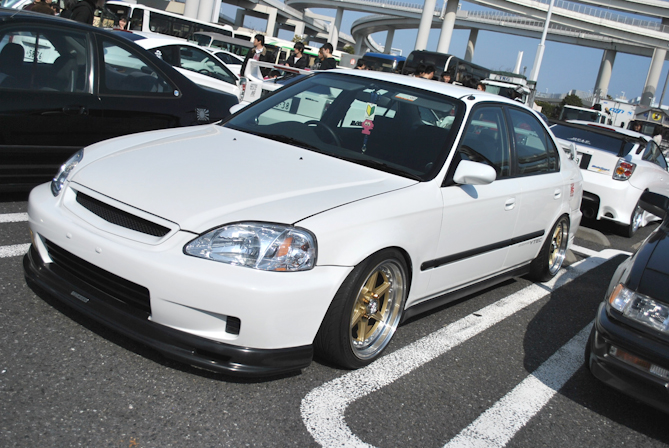 I have to say I'm really looking forward to visiting Japan again, meets such as this seem to be a regular occurrence and quite normal to the Japanese, but as an outsider it's breathtaking witnessing some of the cars they come out with.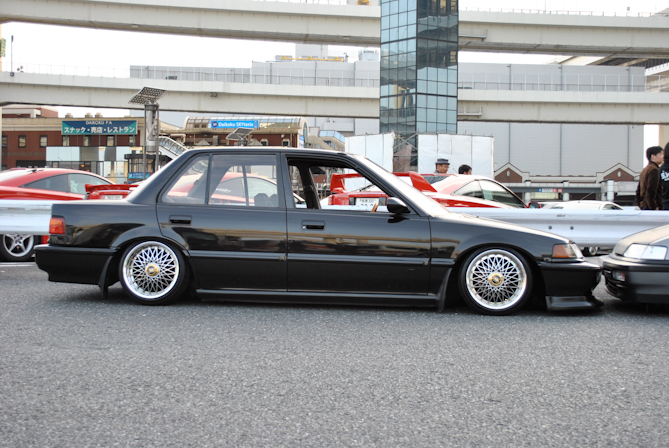 For my next trip I hope to capture more grassroots cars and show you what really does roll around the streets of Japan at ungodly hours of the night.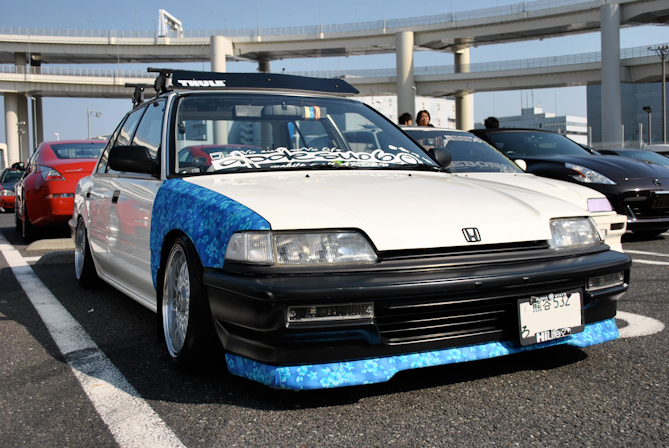 Unfortunately I won't be visiting Daikoku PA again as I'll be heading south to the Kansai region which will have lots to display I'm sure! In this photo you can see some US influence has found its way to Japan.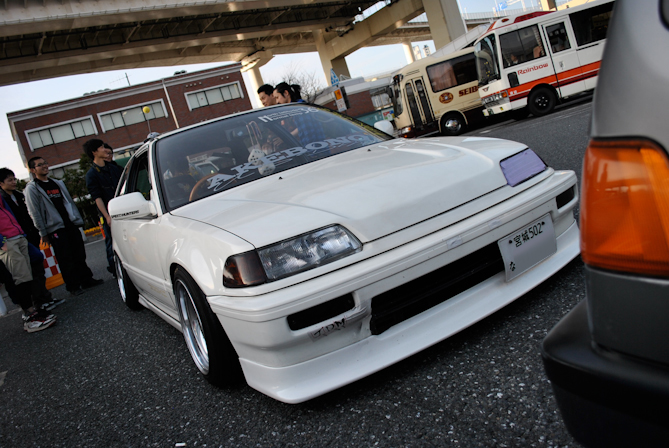 Here is the EF that I posted a few days ago. Note the Speedhunters decal on the side mirror!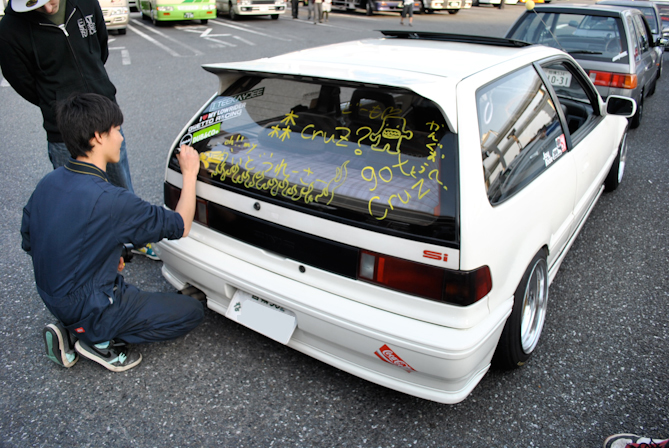 Finally here is Shota Mori-san adding a little something on the rear windshield of his very own EF. I hope you've enjoyed these posts.
-Casey Dhnaram.