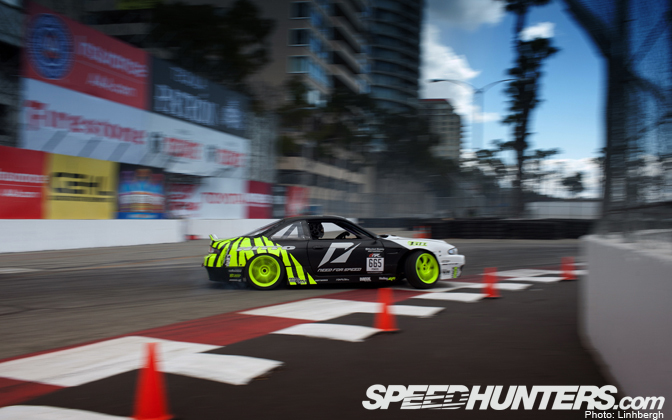 We've been flooded with requests for more desktops from FD Long Beach, so here's a big serving to wrap up our coverage of the opening round.
It's quite something to see Matt Powers' car from the passenger side only to see what looks to be like his 2010 livery, but when you see it from the driver side, it's a whole new animal….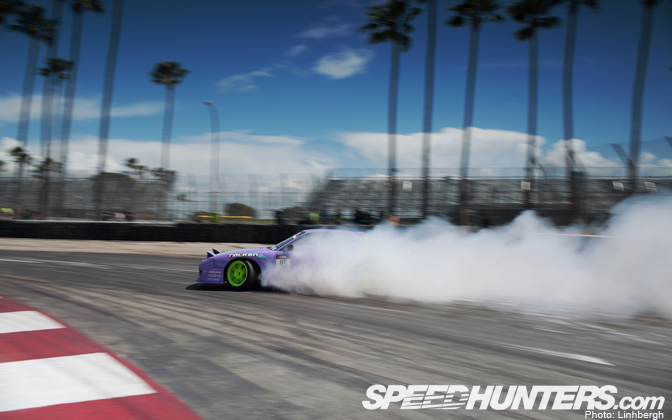 Walker Wilkerson surprised everyone by the level of skill he was able to achieve for his first Formula D event. He's going to be someone to watch this year.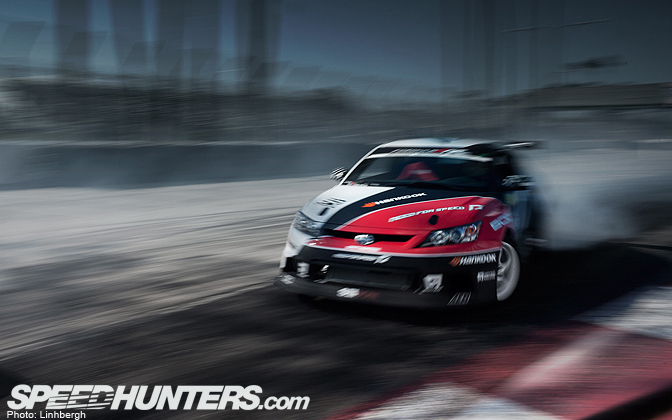 For only his third day in the Scion, Fredric Aasbo's performance was certainly impressive.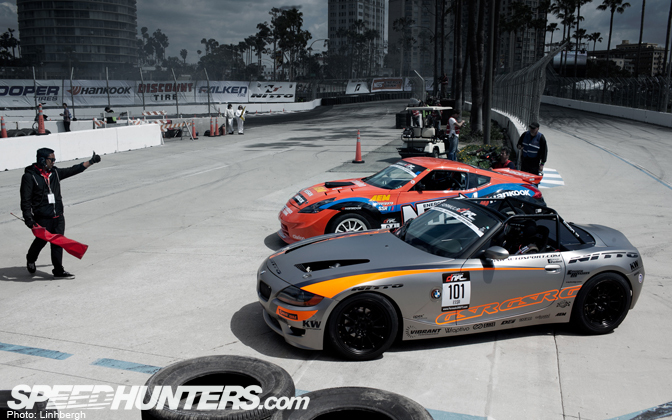 The finish line of Long Beach is a place not normally seen by the spectators. It's a place filled with emotionally charged, potentially life changing decisions.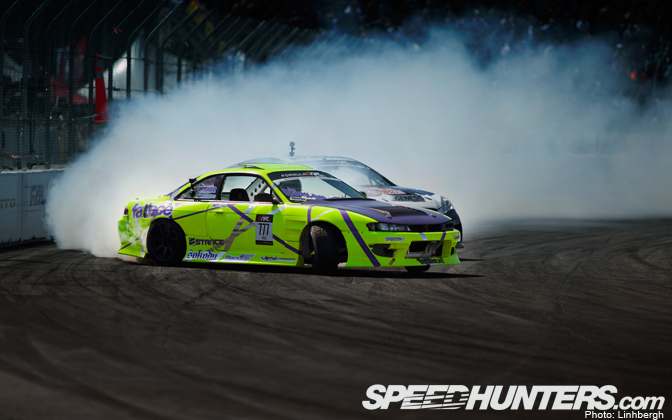 Matt Field was looking highlighter-riffic in his new V8 powered S14. Though, Rhys Millen wasn't too pleased with such loud colors….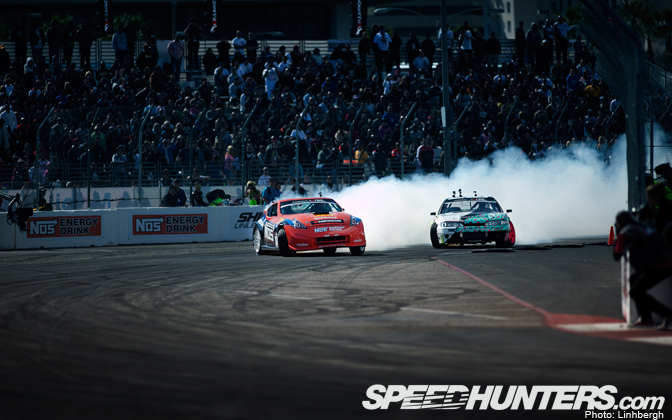 If you were present at the event or watching it on DriftStream, you'd agree that the Matt Powers Vs. Chris Forsberg was the battle to watch and the battle to top.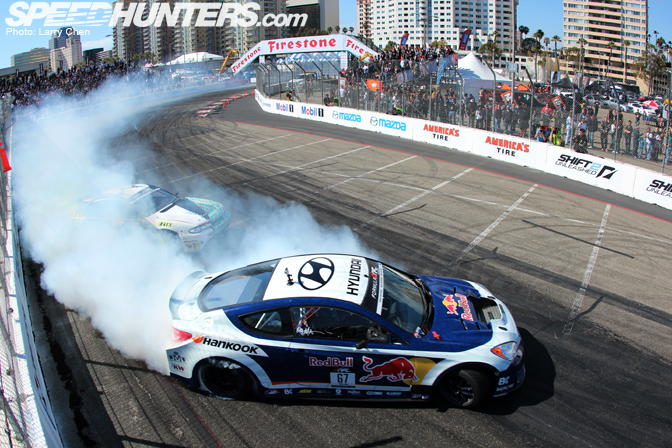 Here's a great shot from Larry of Matt Powers chasing down Rhys Millen.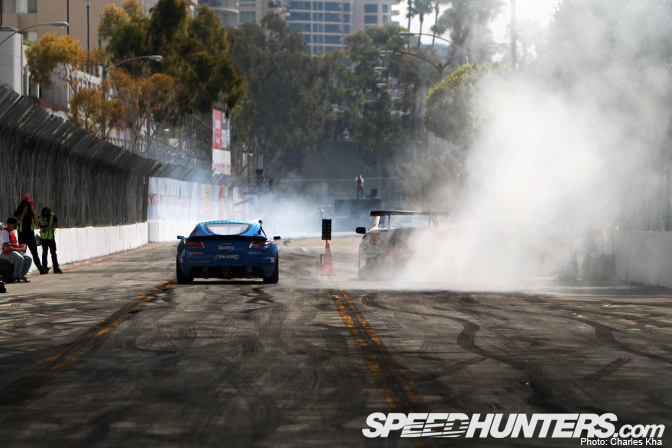 By Saturday morning the starting area was tattooed with tire marks.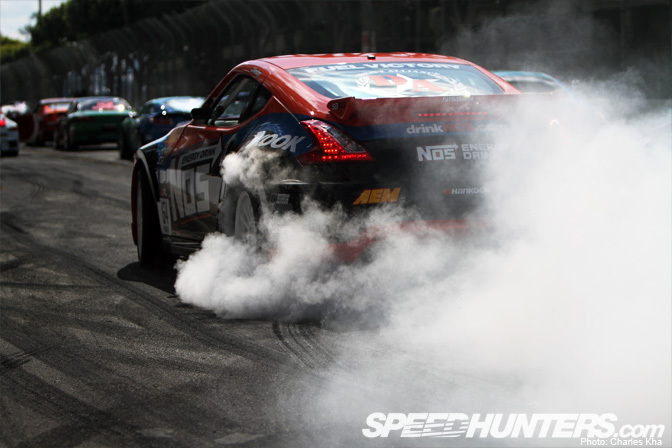 Chris Forsberg was doing his best to leave his mark on the Long Beach streets.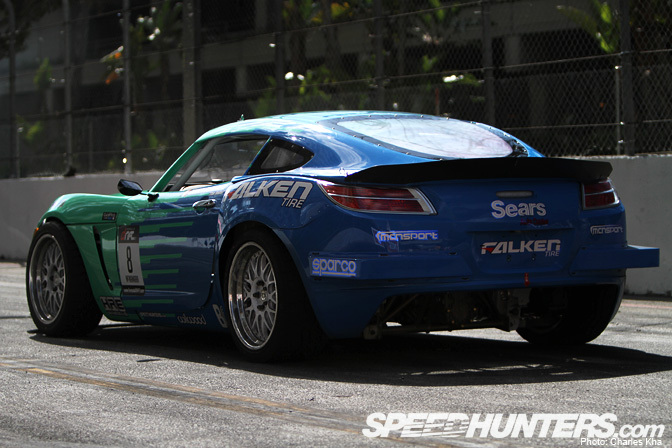 Darren McNamara's Saturn Sky. We're really digging the hard-top version!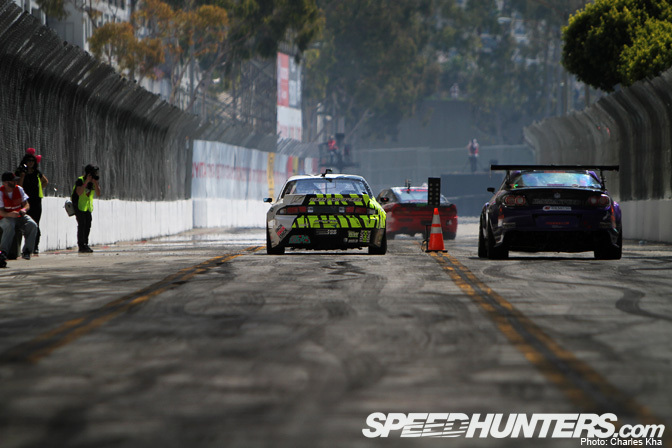 Who doesn't love the butt of a Rocket Bunny S14?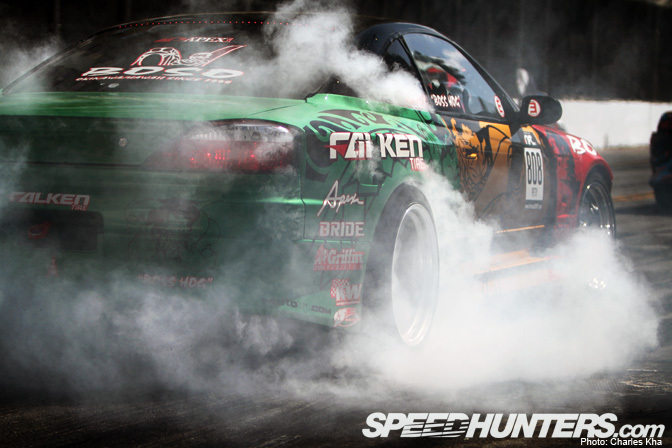 Finally let's end with Ross Petty's S15.
Head on over to the Desktops section to grab 'em. Enjoy!
- Linhbergh & Charles Kha
Photos by Linhbergh, Larry Chen & Charles Kha