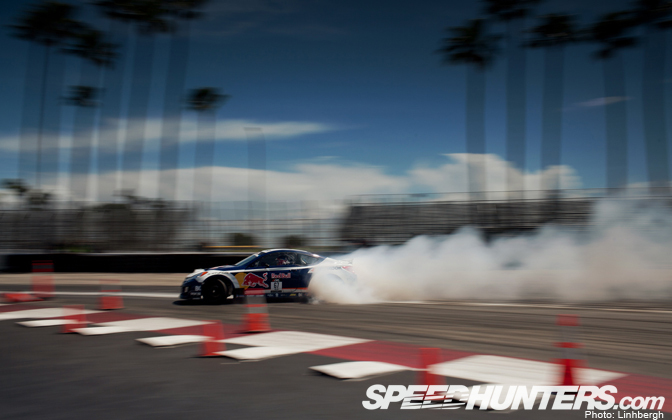 As Mike Garrett mentioned in his behind the scenes look at Formula D round 1's qualifying day, it felt good to be in a world where things are very familiar. All the sun soaked fun of being pelted by fiery hot rubber chucks is what some people do to get that feeling of "home." Me being one of them.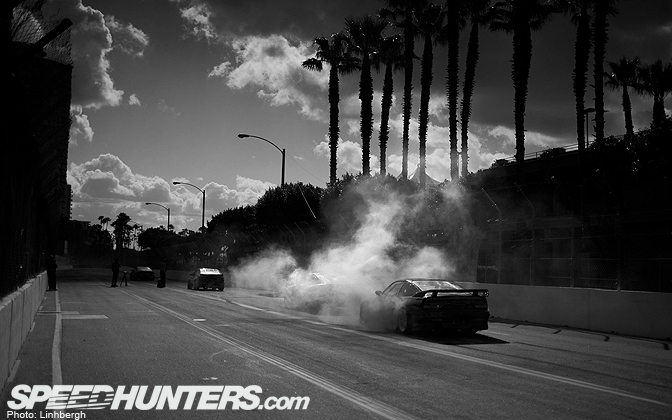 Anyways, here's a few desktops selections from the day.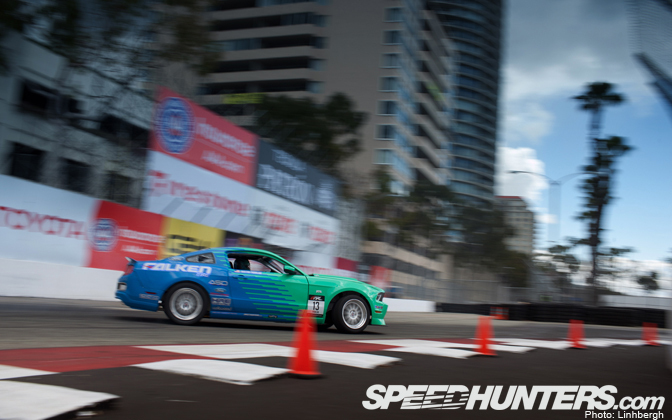 It was a day filled with quite a few upsets, but it also showed just how far the sport has progressed. It was a day that also showed just how dominant the V8 power plant really was on the grid.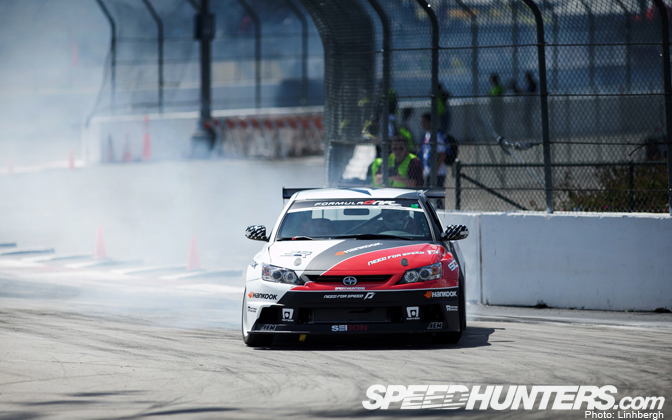 Though, there are a few that stick to their guns and run non-V8s. Like Fredric Aasbo with his turbo charged 4 cylinder.
Head on over to the desktops section to grab your choice of standard and widescreen wallpapers.
-Linhbergh
P.S. I've just upgraded my monitor and I feel the need to start upsizing wallpapers to 2560×1440. How many of you guys would like and benefit from that?