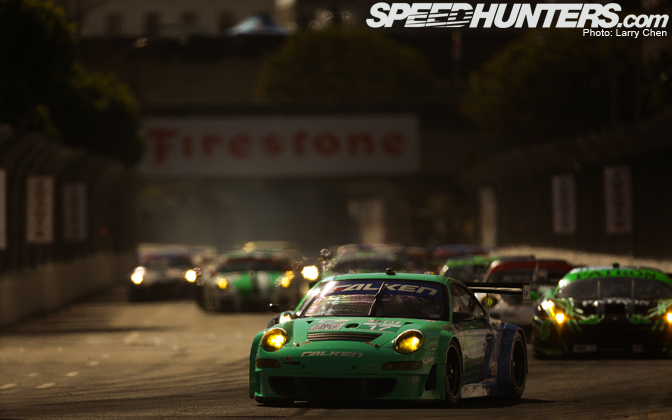 Here's one last set of desktops from the American Le Mans race in the streets of Long Beach this past weekend. 
Speedhunter, Larry Chen, got this great shot of the Falken Porsche during race start at turn 9, the first turn in the Formula D drift course.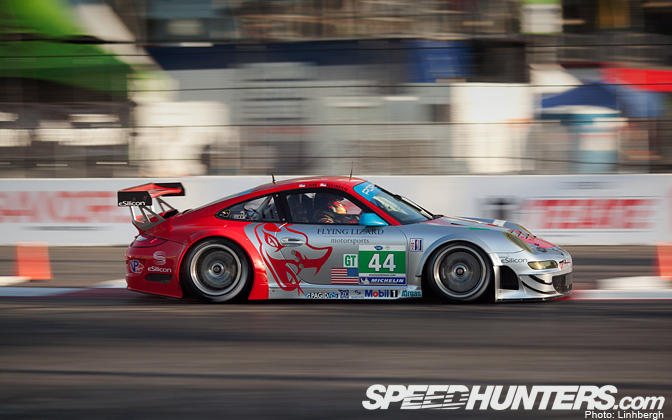 Here's another shot of a Porsche RSR. This time of one of the many Falken Tire on-track rivals, Flying Lizard.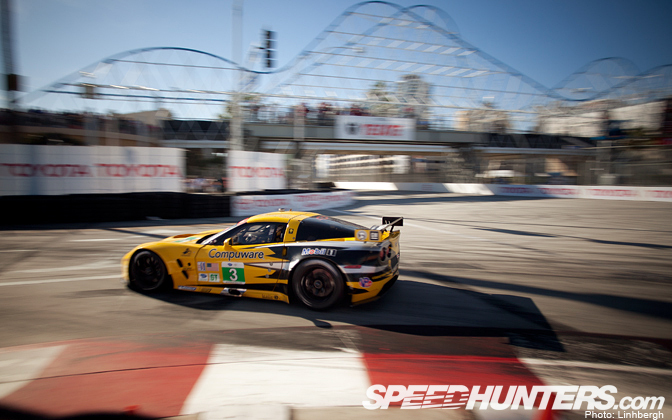 Tommy Milner's #3 C6.R Corvette punching past turn 1.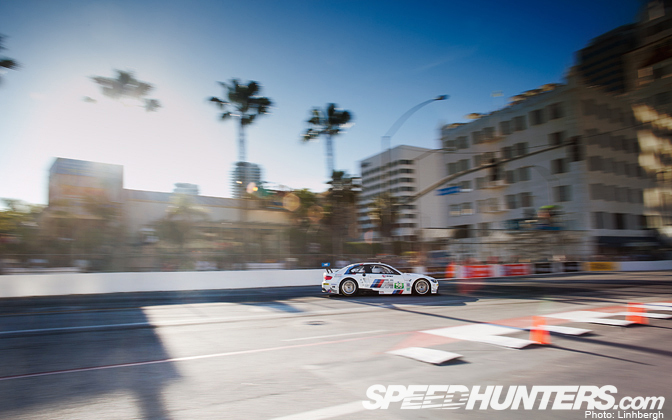 The area around turn 8 is one one my favorites of the Long Beach street course. It is the area surrounded by shops, restaurants, and stop lights which clearly reminds anyone spectating that there are definitely race cars, like the race winning #56 BMW, plowing down the city streets.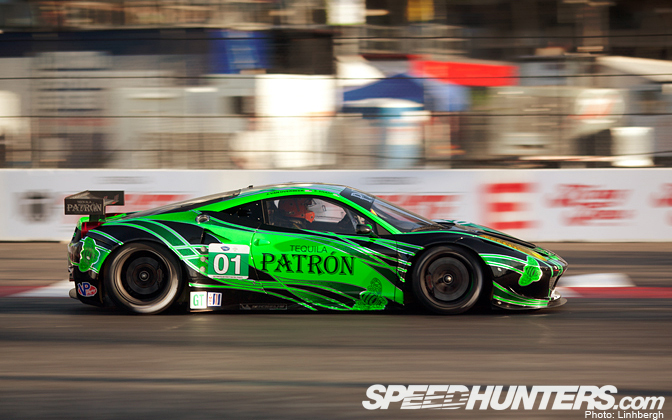 The new Ferrari 458 is already gorgeous as is as a street car, but the 458GT brings good looks on a whole different level. Add that with the striking Tequila Patron black and green livery and you have quite a visual package.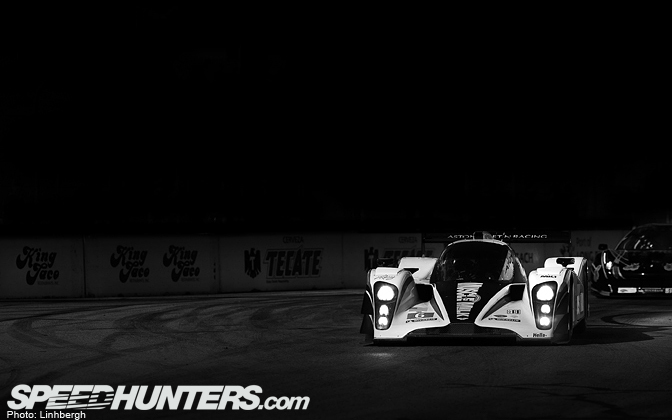 I thought I'd include at least one shot of a prototype car in this desktop set. Last year, the Aston Martin LMP1 car was swathed in classic Gulf Oil livery, this year, it's now clothed in the black and white of Muscle Milk. It no long has its classic beauty go to with its smooth engine note, but its still one of the best looking cars on the grid.
Anyways, you guys know the drill. Head to the desktops section and download away!
-Linhbergh