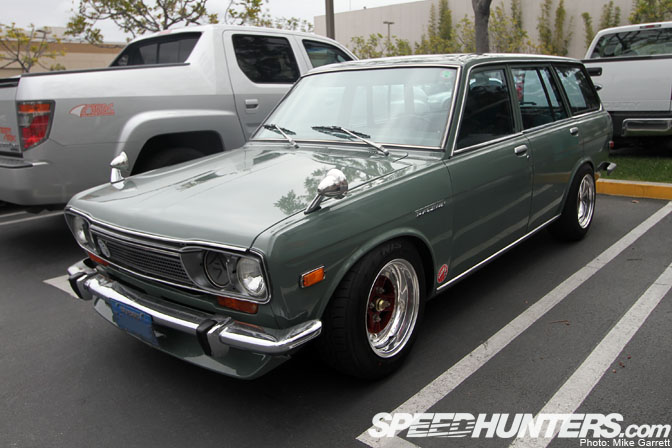 Last Saturday at the NFS SoCal event, I spotted a very cool looking Datsun 510 sitting in the parking lot just outside the main event area and thought you guys might want to have a quick look.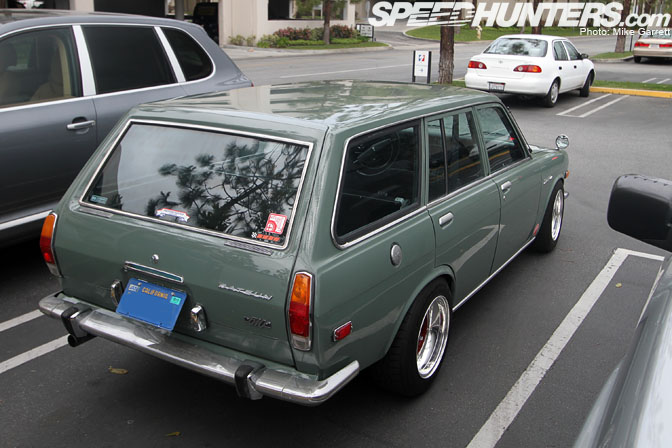 There's nothing outrageous about this car, but it's clean and original – just as you'd want an old Datsun like this to be.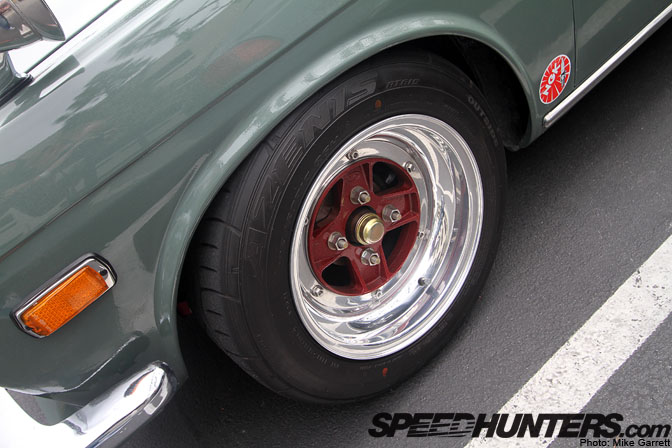 It has been tweaked in a few spots though. It's been lowered a bit and is wearing a set of 14" SSR Mk.II's with Falken Azenis tires. There are also fender mirrors and a chin spoiler which can be seen in the opening shot.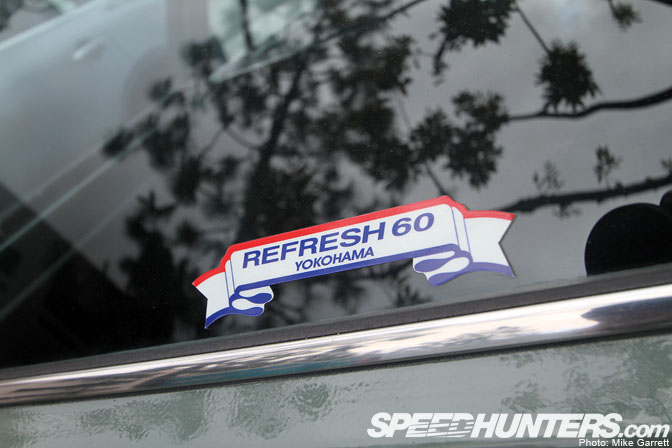 Check out the sticker repping 510 specialists Refresh 60 in Yokohama. Someone knows what's up!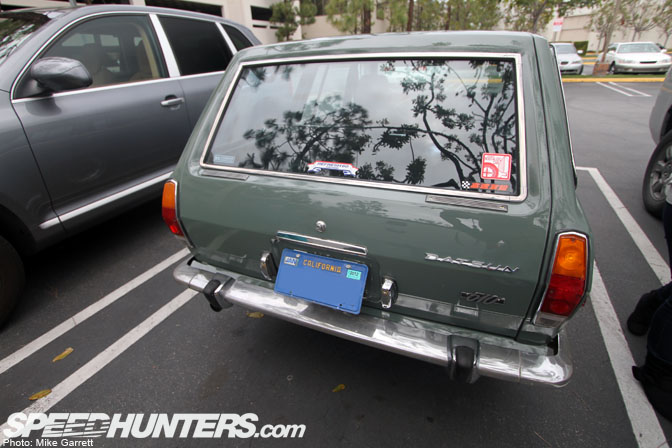 Further adding to the old school character are a set of original blue California plates.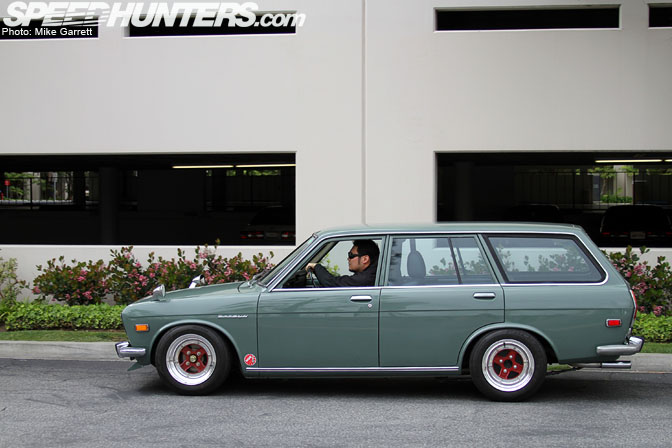 A quick shot I grabbed as the wagon rolled out.
How can you not like the vibe of this old cruiser?
-Mike Garrett