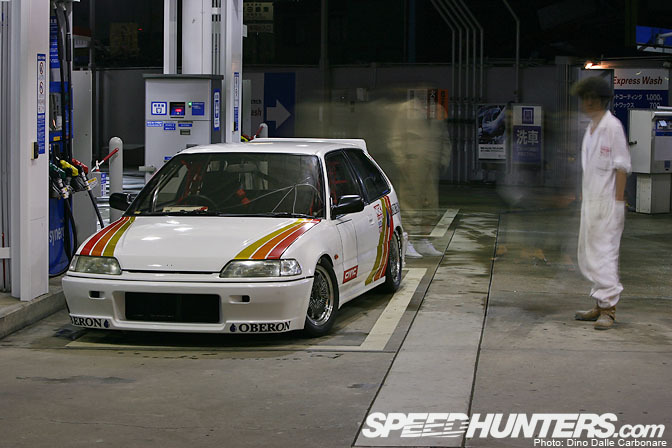 Picture this. Transplanted B16A screaming close to redline as you weave through traffic in the middle of the night, blasting your way through the Osaka Kanjo highway system in a stripped out EF Civic, with no number plates and having sneaked through the toll gate to avoid the steep charges.  It might sound like something out of a politically incorrect video game but these guys do it, or at least used to do it for real. Kei Miura is the man behind Top Resin Art Kyoto, TRA Kyoto for short. If you have never heard of them, one click of the hyperlink will take you directly to what has to be the coolest, most attention-grabbing intro page to a website ever, but little opening video aside, you will instantly be familiarized with some of the sub brands Miura-san has created. Rocket Bunny, 6666 Customs and Number 6 might be simple line ups of aero parts but in the vast reaches of the interwebs they have become legendary.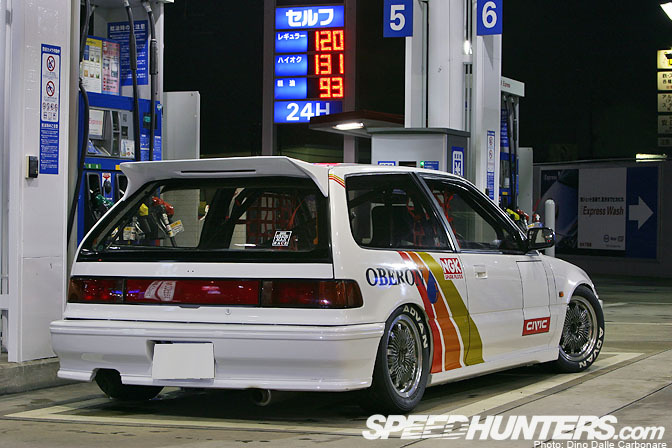 Kanjo racing has died down since the good old days when huge groups of barely street legal Honda's used to terrorize the highways…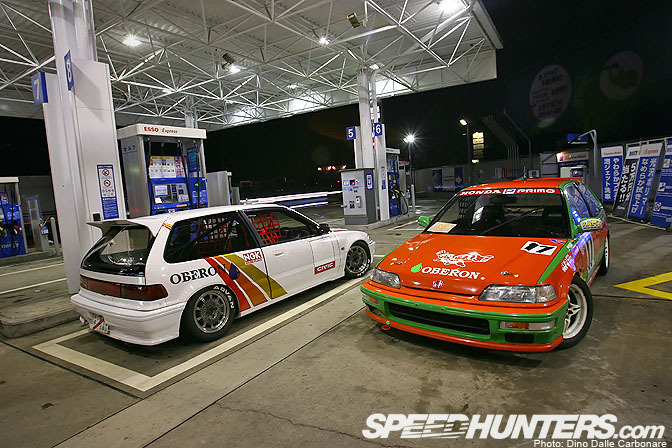 …but Miura and one of his employees still hold on to the cars that fueled their passion over the years.  Before setting up one of the most successful and advanced aero design and manufacturing shops in Japan Miura used to be a pretty badass bosozoku, riding around on his unsilenced old bike raising havoc through the streets of Kyoto. Those times are long gone, but the bosozoku influences in the style that defines his creations are very much evident. I met up with these guys back in 2009 at a rather familiar gas station, the same place where Miura has shot all of his 6666 Customs demo cars for his web catalogue. The idea was to take a closer look at Miura's EF Civic and to chat about those crazy nights on the Kanjo.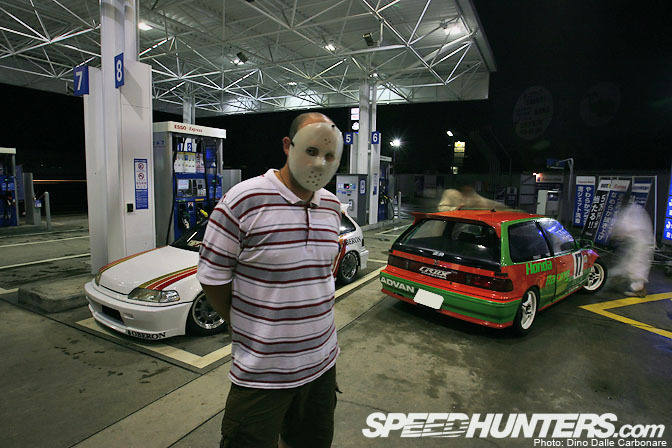 Of course racing a car without license plates on the street, not paying toll charges and often getting chased by the Police meant they were all forced to somehow conceal their identities. The NASCAR-inspired window nets do help to offer some anonymity, but for the full effect these guys used to wear Jason masks! As we were setting up for a shot with both Civics I tired on Miura's mask…fits rather well, right?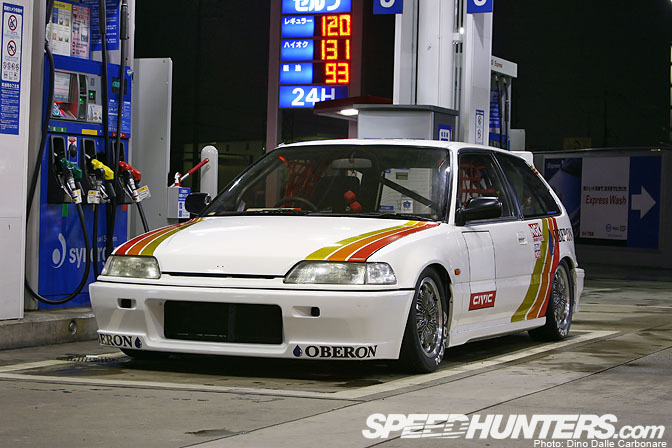 Miura's little EF wears a 6666 Customs front bumper and side skirts…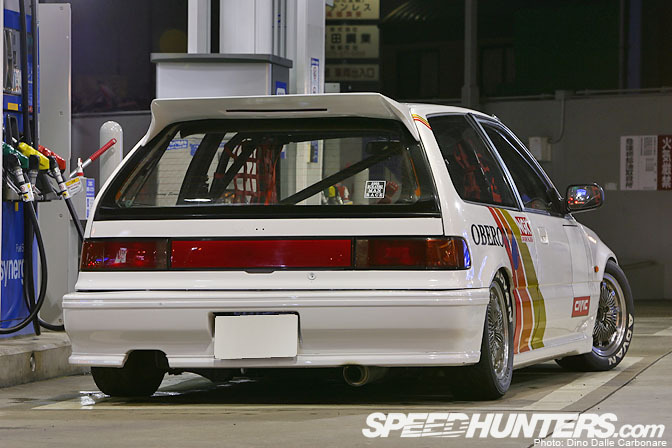 …as well as an extended roof spoiler. The period correct graphics give a cool racecar feel…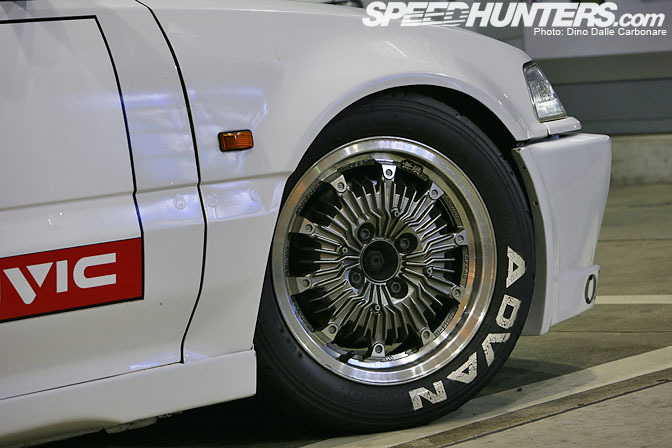 …while the oldschool 14-inch Mugen CF-48s are the perfect wheel choice, especially wrapped in sticky Advan A048 tires. The car's ground hugging stance is courtesy of rock-hard Cusco adjustable suspension.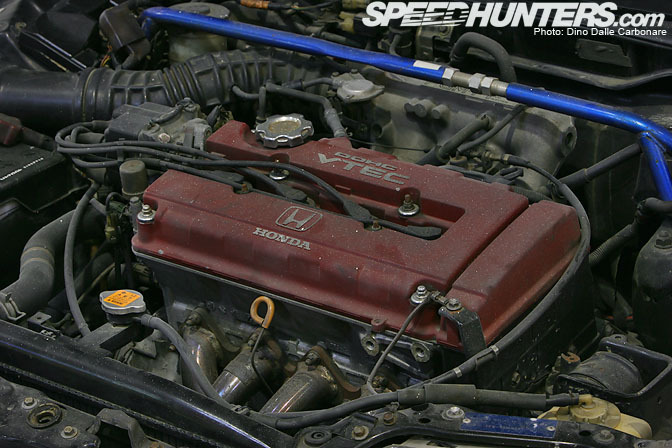 The engine bay might not be pretty to look at but it sure is purposeful with a transplanted and lightly tuned B16 engine.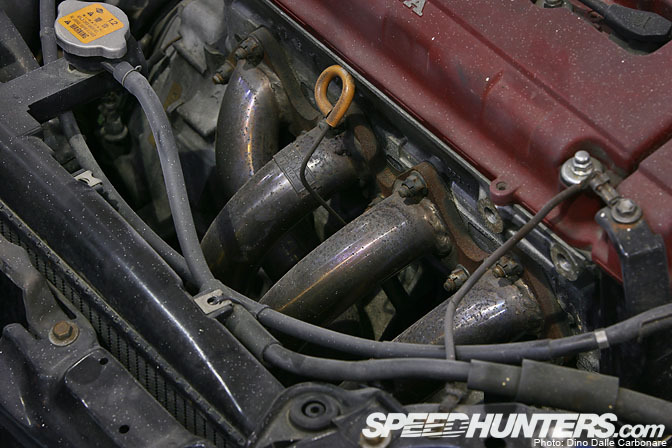 Fujitsubo headers and full N1 exhaust supply the eardrum-piercing sounds you would expect a car like this to scream out!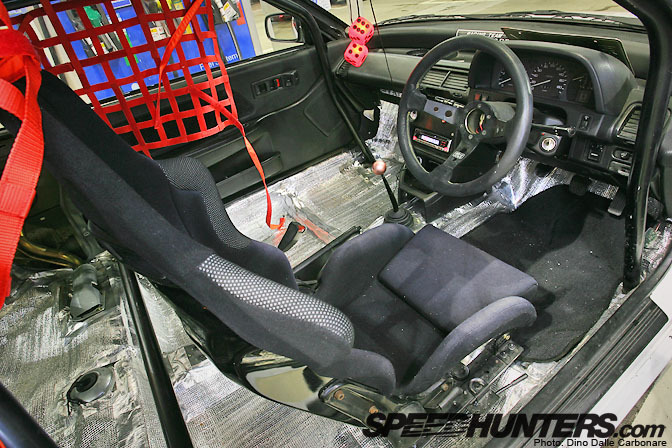 The interior is completely stripped and stiffened with a Safety 21 bolt-in roll cage. Strangely enough Miura has fitted a headunit and kept a functioning audio system…however it's almost impossible to hear over the loud exhaust, he tells us. Heat shielding covers the whole floor…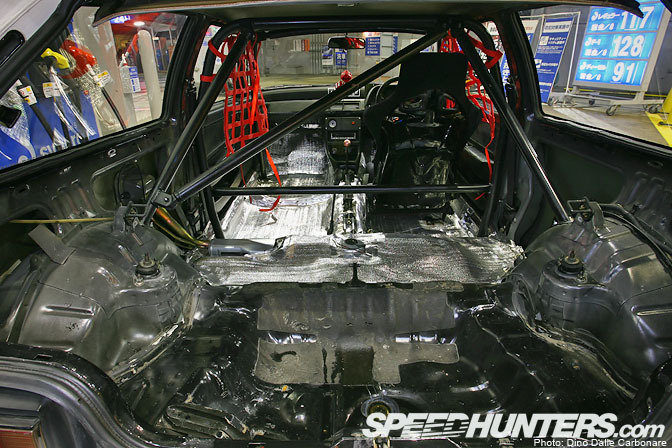 …all the way over to where the rear seats used to once be.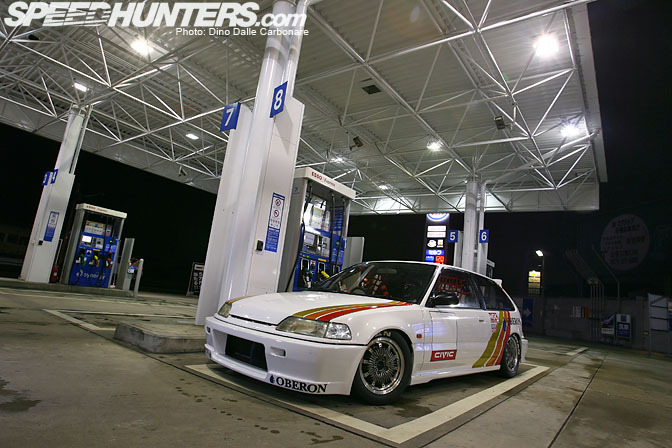 These two Civics can be pretty much seen all the time sitting outside the small TRA Kyoto whorkshop…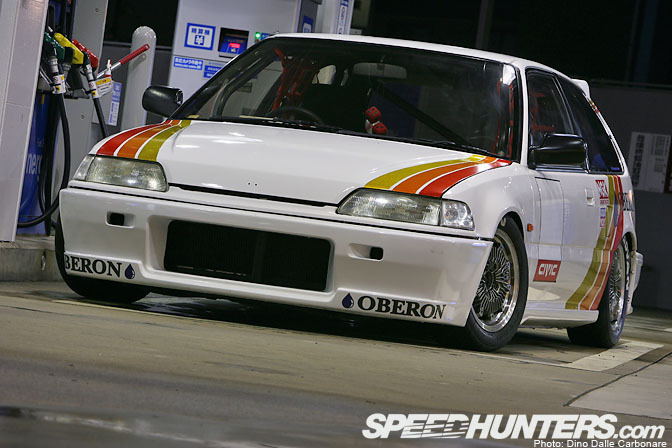 …but there are still nights that they get taken out for a much deserved thrash.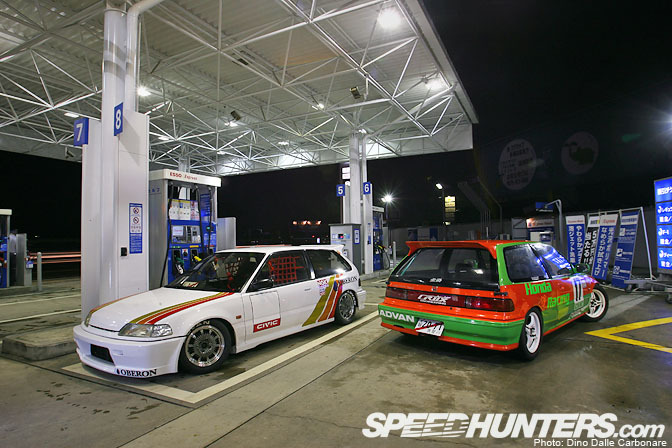 I think Honda month wouldn't have been complete without a quick look at these two rides. Kansai is indeed a very unique region of Japan.
-Dino Dalle Carbonare