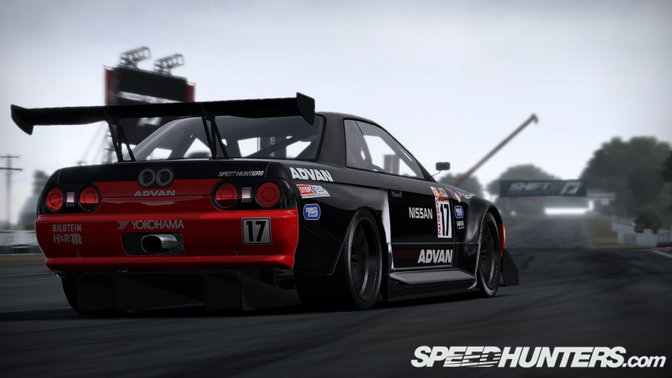 I hope you guys are taking stock of this ongoing SHIFT2 UNLEASHED conversation we're currently having. I know a lot of you have very strong opinions about what you want to see in the game and are certainly not holding back your thoughts. I completely appreciate your candid comments and it's a fantastic feedback process.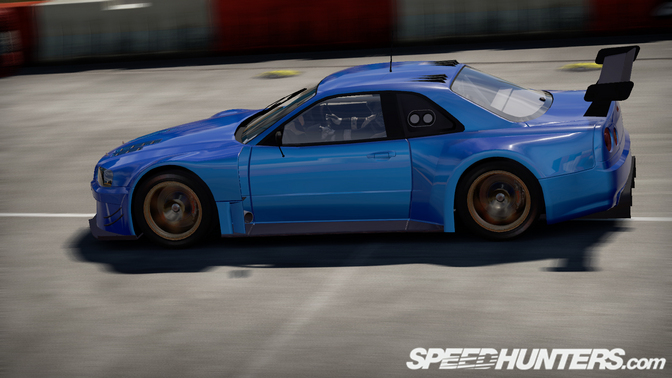 In some ways this is a similar process to what happened around the release of Shift1, and the game that we are about to unveil is a direct result of previous conversations and feedback. As I've said before, many of the feature details in SHIFT2 would not exist without this dialogue. So please keep the comments coming!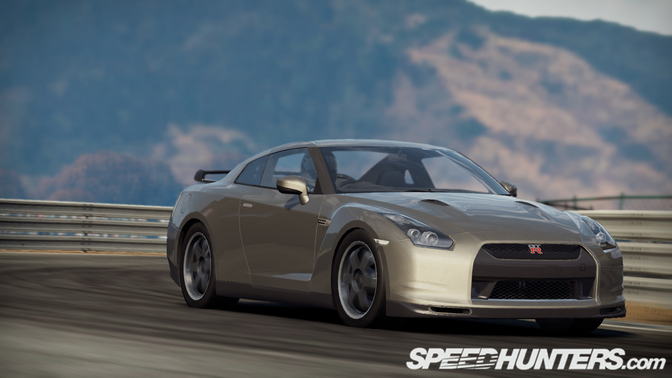 BTW we've taken note of your questions, and next week you can expect a more detailed post to shed some light on the technical aspects of the game.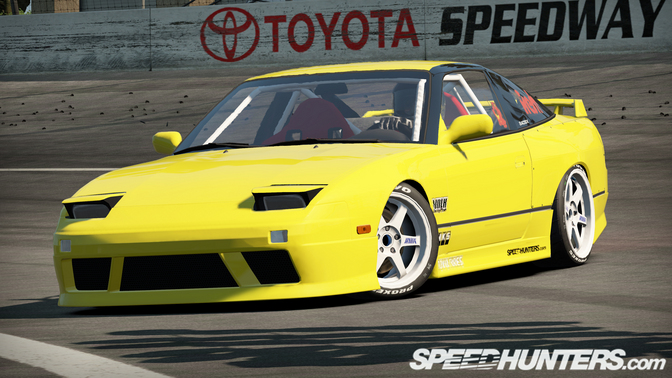 For now though, I'm going to showcase all the Nissans that ship with the game.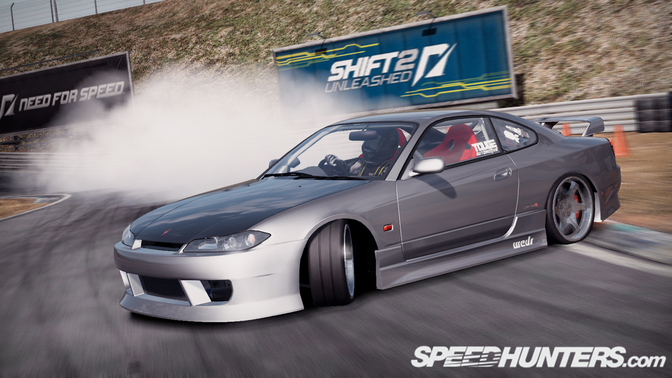 This is going to take a two part blog post as there's quite a lot of ground to cover.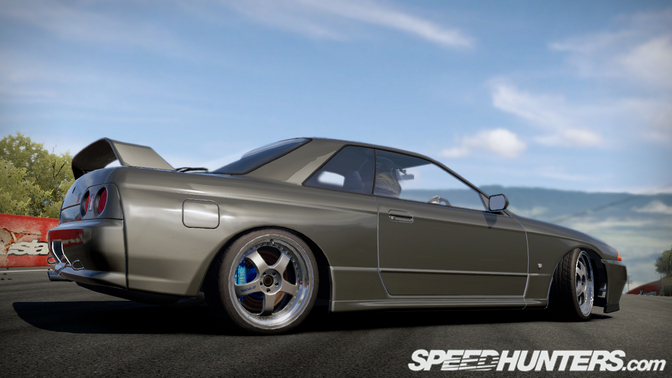 And this being March 2nd, I want to narrow today's piece down to just one car.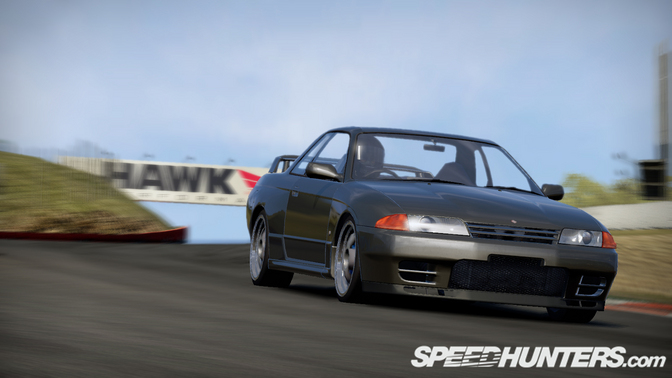 I'm very happy to show you this brand new car model to the Shift franchise: the Nissan Skyline GT-R R32.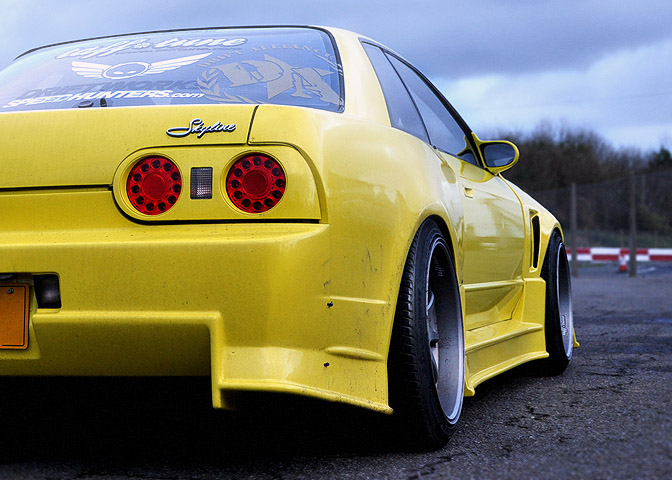 It's interesting to note here that the actual in-game 3D model of the car was built by Bryn Alban from Slightly Mad Studios. Some of you in the UK scene might know Bryn from his Banana yellow R324 Bee-R drift machine.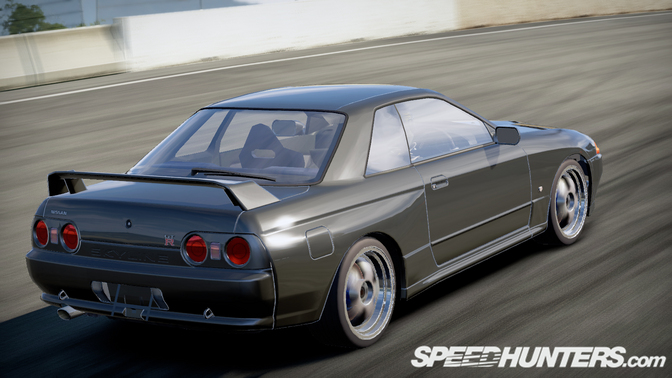 His involvement with the project means that this R32 is an absolutely true recreation of the the real deal.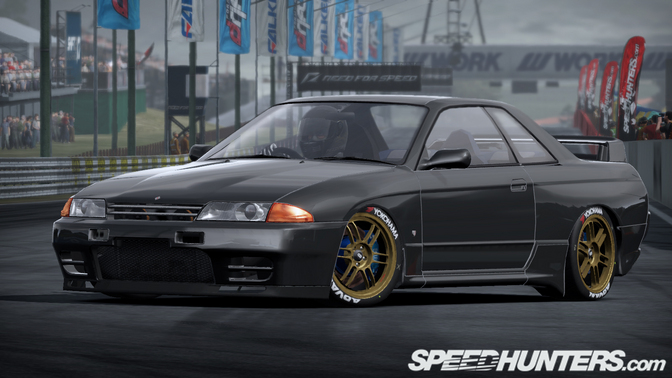 Bryn also designed the car's bodywork upgrade stages himself.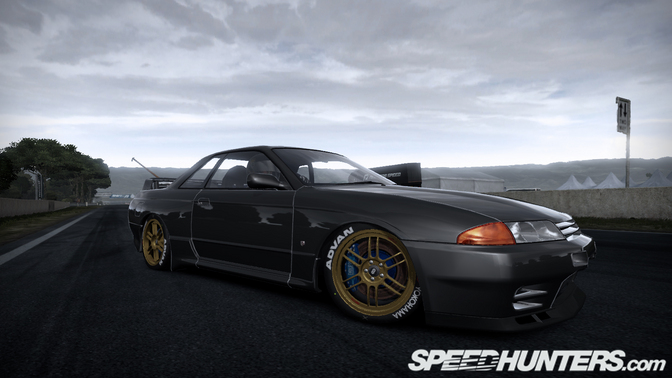 And they look fantastic I have to say!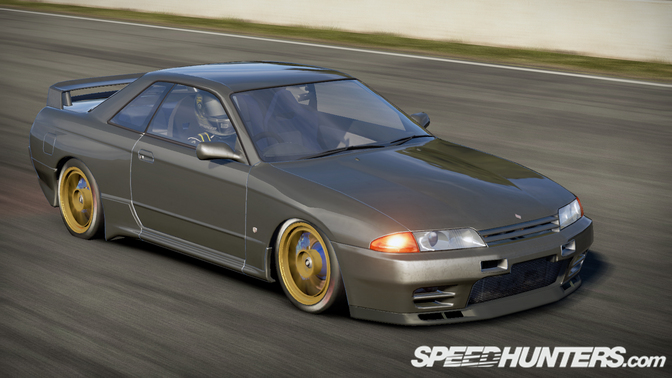 SMS has set the car's suspension up so it can be dropped right into the weeds.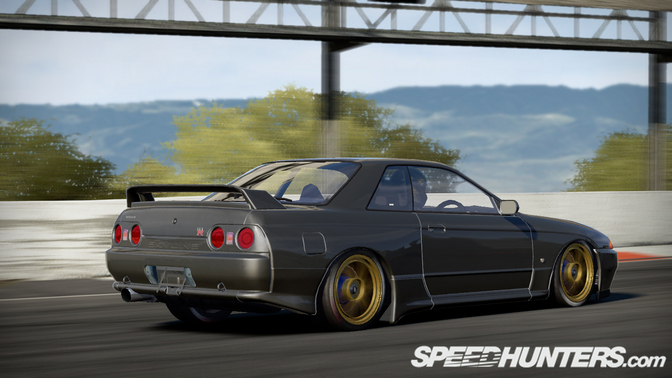 But this may not necessarily result in the best handling car possible.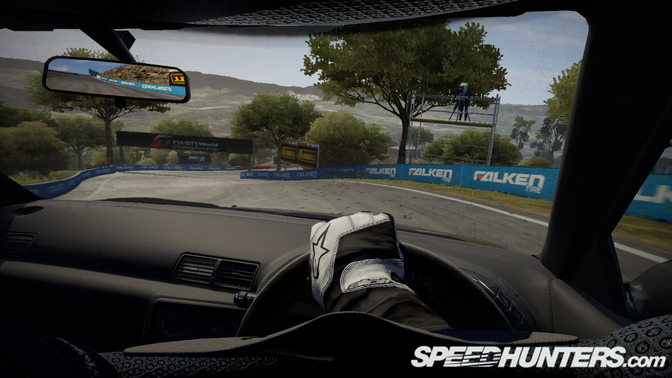 As you work on the car setups, you'll be needing to think about how the ride height affects the handling of the car…. especially on demanding courses like Bathurst. Style doesn't always equate to speed I'm afraid.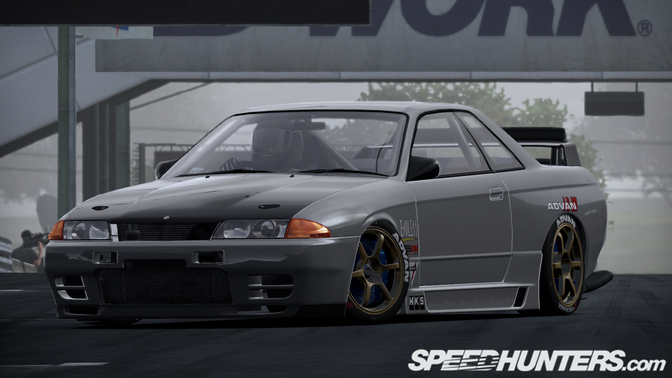 Here's the next kit.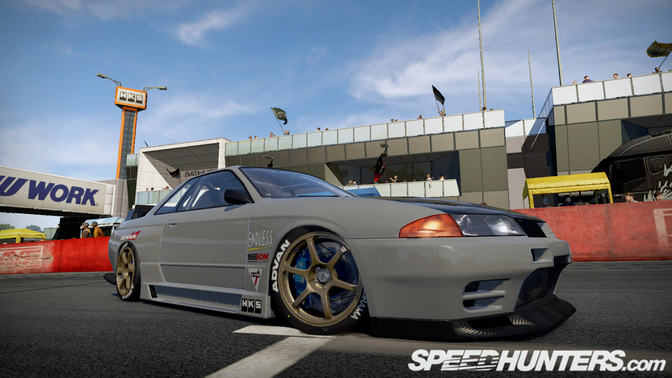 It's looking fantastic outfitted with a set of Advan RGIIs. Also check out that carbon fiber chin spoiler. Spot on.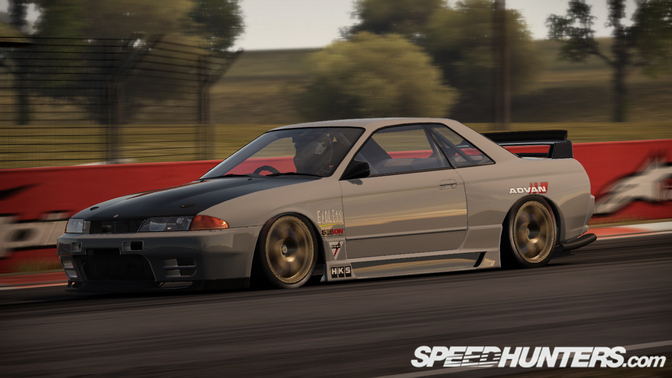 BTW some of you were asking about vinyls, paint jobs and stickers.
So to answer your queries: each car comes with a group of preset race liveries along with a set of preset colours. Additionally, one can paint the car or the individual body parts with a full range of custom colours and paint types including Gloss, Metallic, Candy, Pearlescent, Chrome, Matte and Flip (twin colour).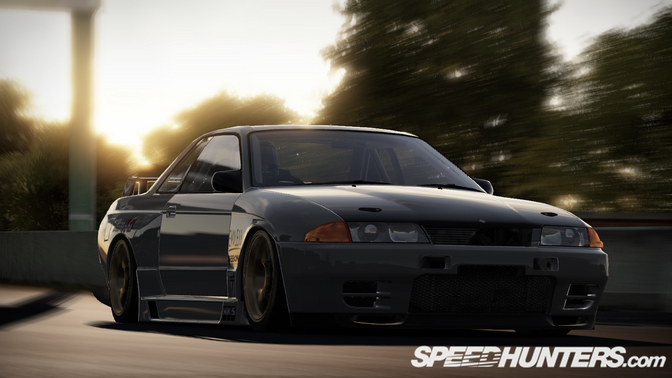 You can also make your own race livery too. And YES the logos and layouts can be mirrored from one side of the car to the other now along with new controls for sizing and placement. You can also determine if the stickers/vinyls are matte or gloss finished for tone on tone effects.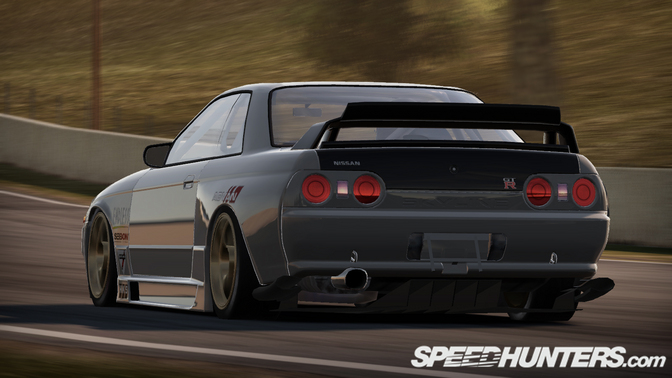 Nice work Bryn! I love those rear winglets (or Vortex Generators as some people call them).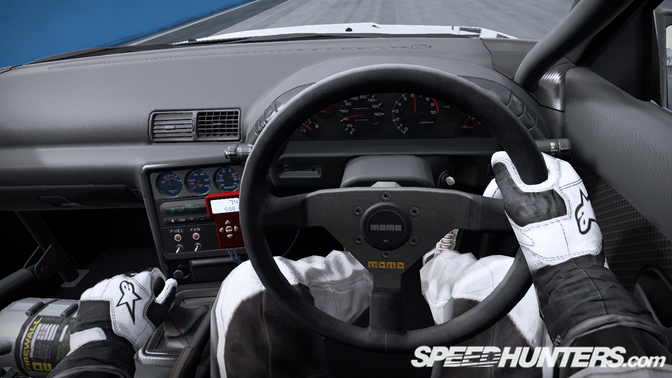 This cockpit shot already has a few layers of upgrades added. As always with S2U, all the gauges work.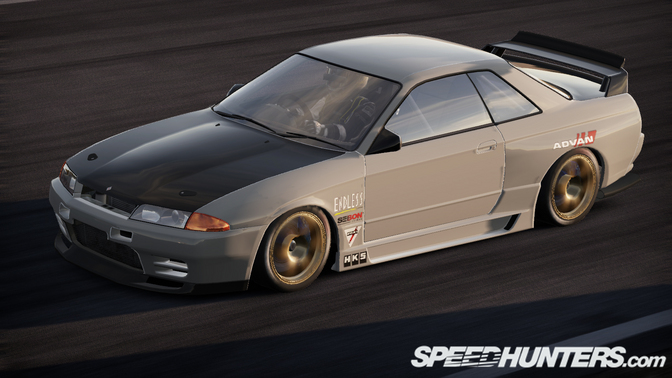 Another cool component of driving the GT-R in game is the sound. As you hammer the Skyline, it starts to emit chirps from the blow off valves as you power up through the gears. Fun stuff!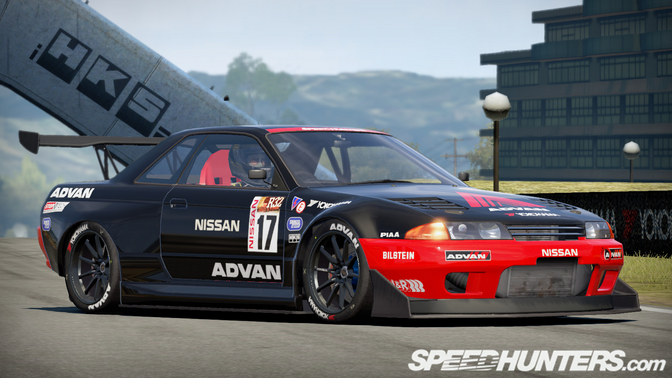 And here's the final Works kit version of the car outfitted with one of the preset liveries.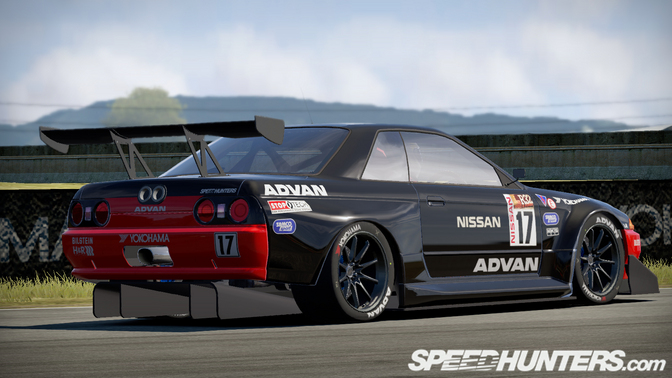 Bryn elected to style the car  with a period specific JCTC look. I think it looks quite appropriate.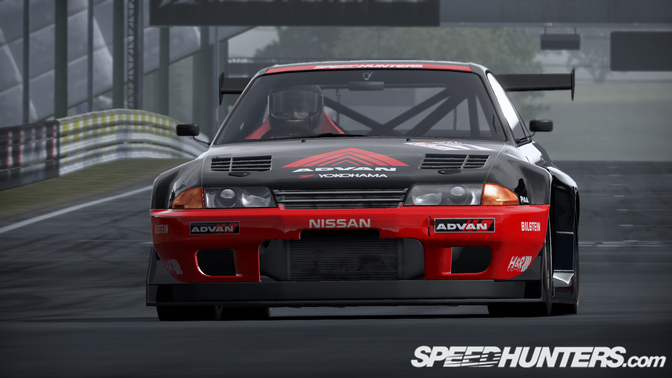 I'm loving details like the wear and tear on the intercooler and the small race style mirrors.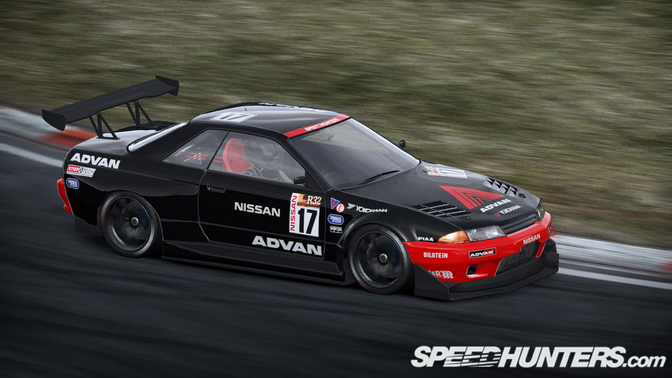 What you can't see here is that Bryn also added a huge single turbo into the engine bay of the Works R32.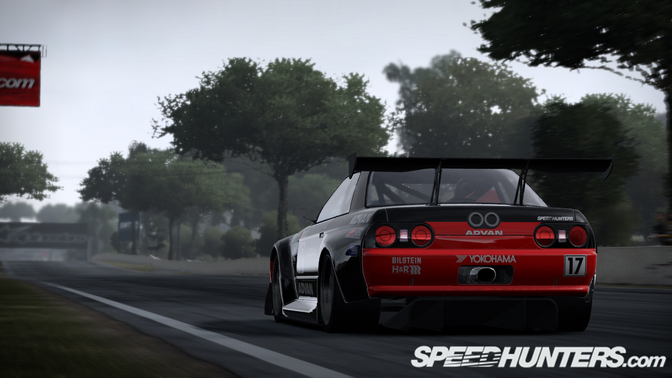 You have to smash the car up pretty badly to see it though!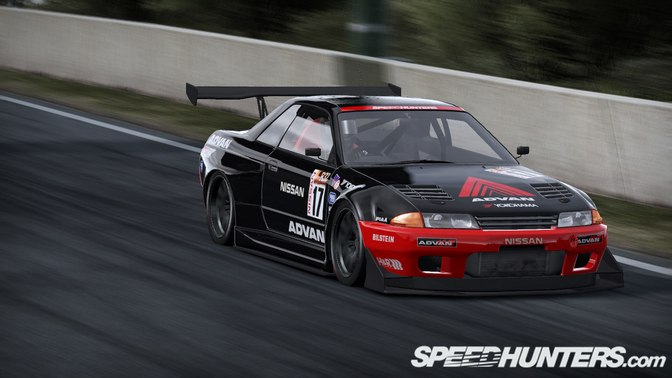 Ok I hope you're as excited to see Godzilla in SHIFT2 UNLEASHED as I am! Next up I'll show you the range of S and Z chassis options which ship with the game.
Enjoy the rest of Skyline week peeps!
:R