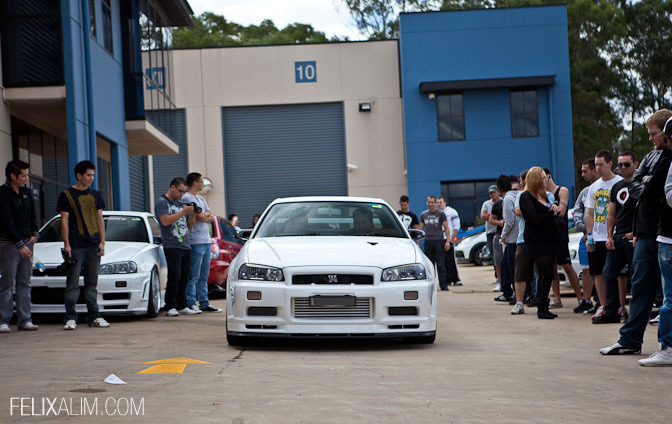 Recently two Australian communities, JDMST and THE-LOWDOWN, combined forces for the latter's 1st birthday. To celebrate, they staged a massive meet in an industrial area in Sydney.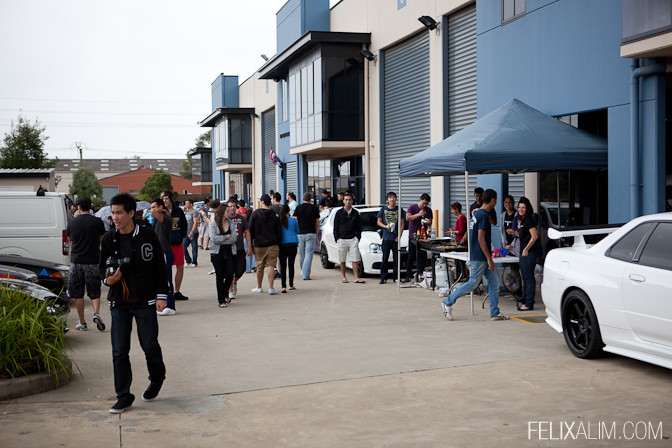 Support for the birthday was nothing short of overwhelming. People came out in force to get behind the occasion.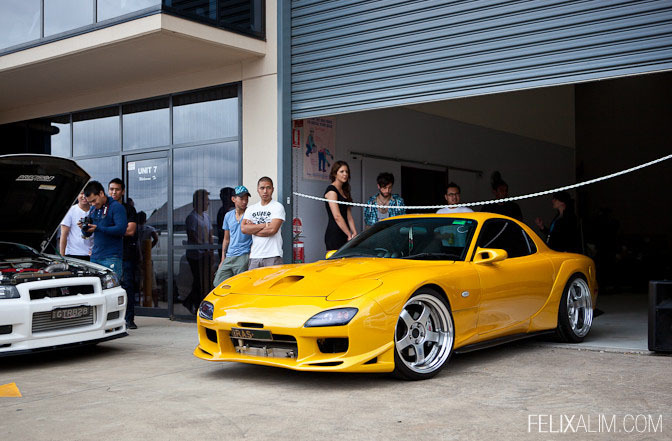 Sydney workshop, Bodyform, was kind enough to play host for the event. Owner, Peter, has been a strong ambassador for the Australian car community for many years.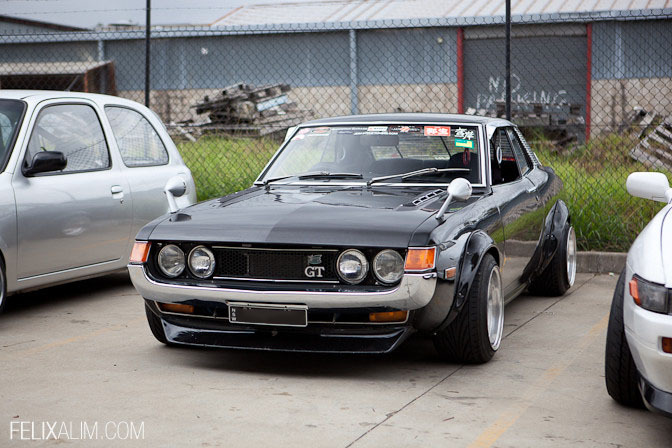 This bosozuku styled Celica is a perpetual crowd pleaser at Sydney events, and you've no doubt seen it pop up on Speedhunters before.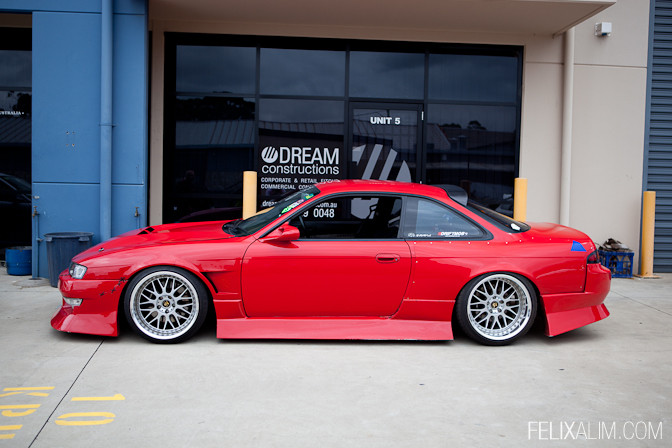 Perhaps my favourite car at the meet. It doesn't matter how many times I see it, it's always worth seeing again.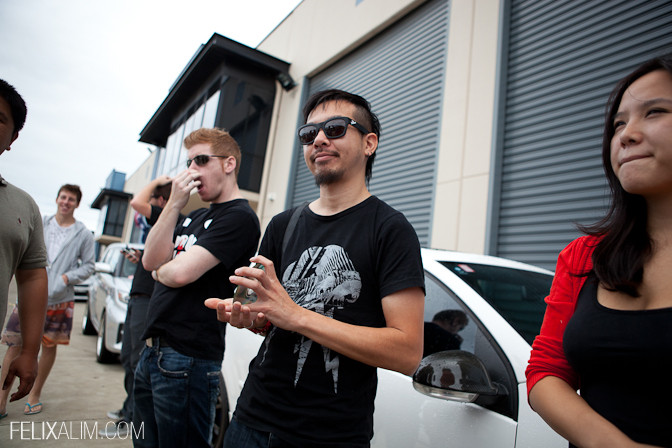 We were lucky enough to gain backing from forum founder, Justin, who operates an enthusiast website called JDMST. These birthday celebrations coincided with their March end of month meet, which further boosted the numbers.But it wasn't all quantity – we had quality galore as well!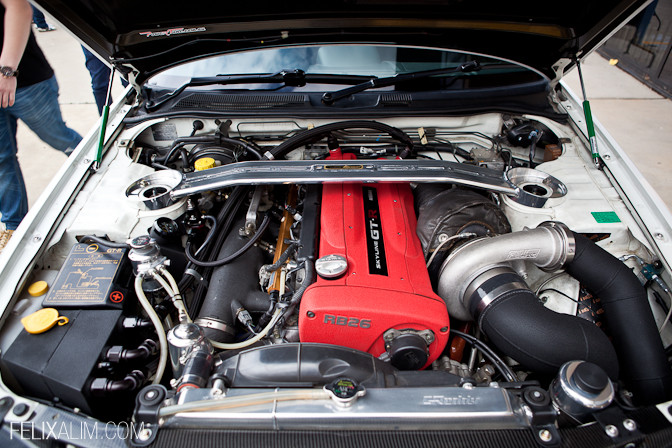 Extremely neat and extensively modified, this RB26 makes roughly 900hp.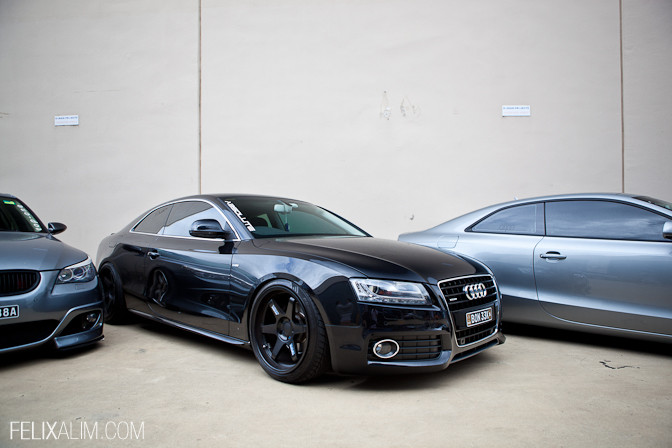 Some late model Euro goodness with a pinch of JDM flavour.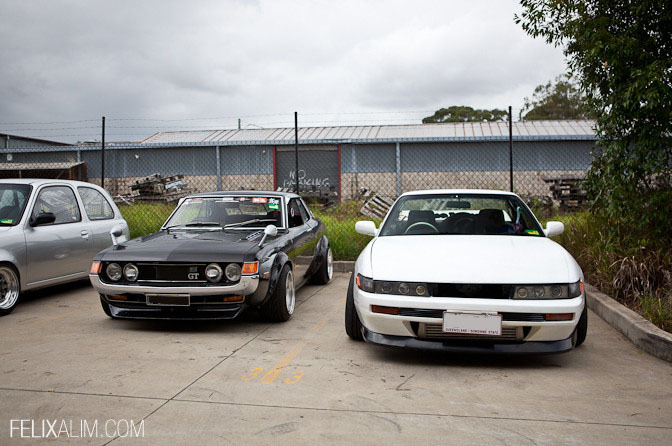 The S13 shown on the right, and the Nissan Micra just out of frame, drove all the way from Queensland to be at the meet. Legendary!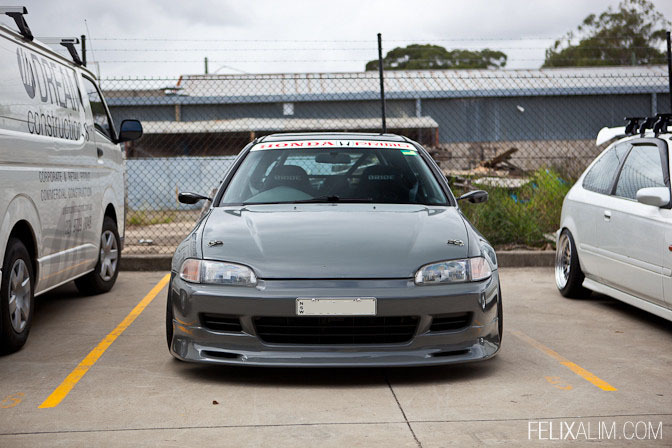 Yonas' K24A all-motor EG Civic. This was once a street/drag car, but has now been switched to a street/circuit setup.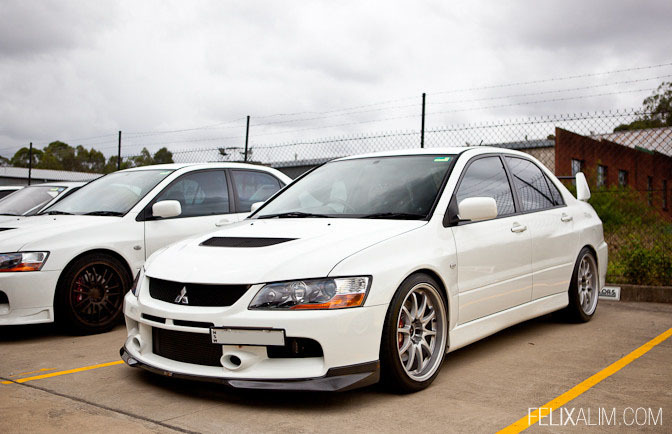 This Evo was another real standout for me. The subtle, purposeful style is well executed here.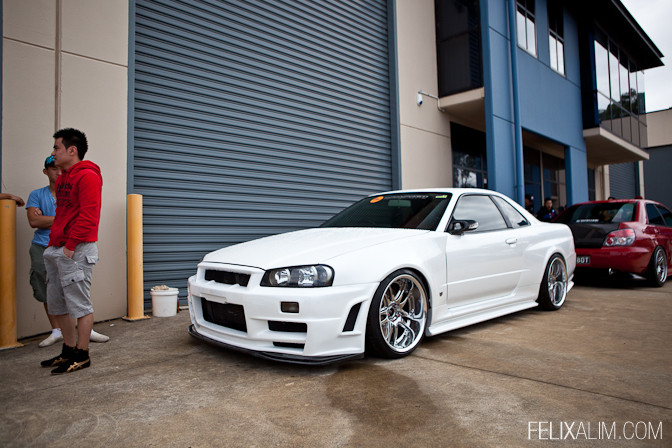 Believe it not, this R34 GT-R was in pieces only hours before the meet started. Reassembly finished at 5am on the morning of the meet.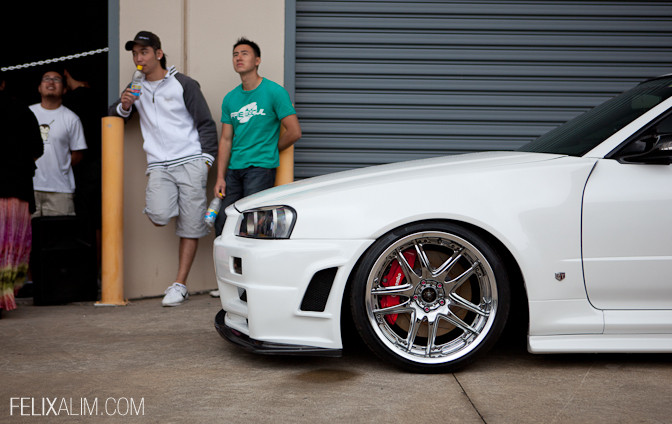 Freshly painted Z-Tune guards, Volk GT-Vs and a spotless carbon lip. What more could you ask for?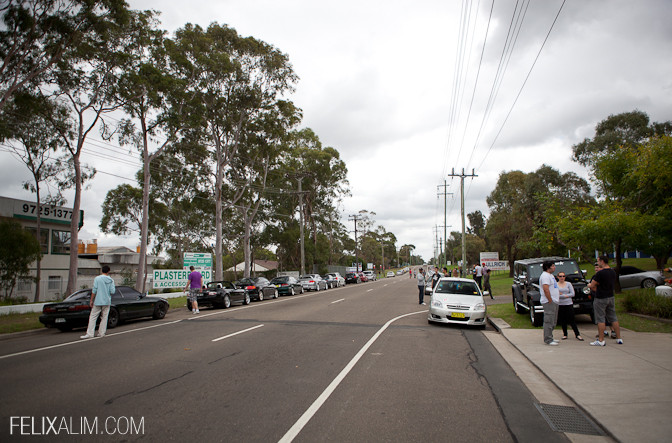 With the car park at capacity, the street started to fill up.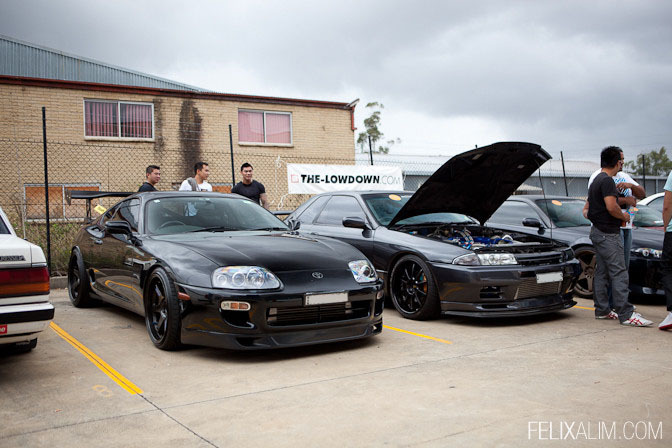 The owner of this black JZA80 is currently preparing to race at the World Time Attack Challenge later this year.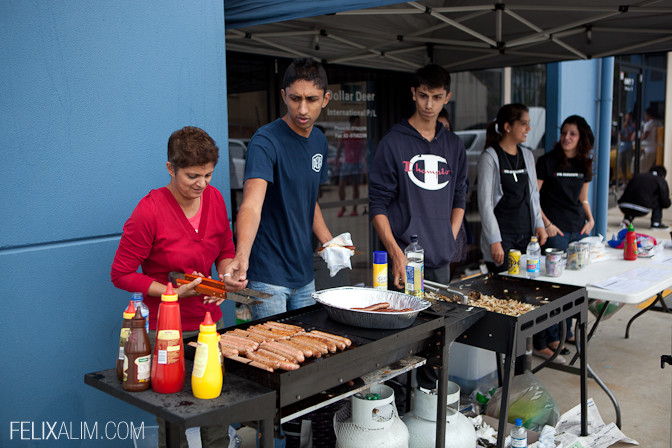 Crowds were well fed thanks to our team of dedicated barbeque chefs.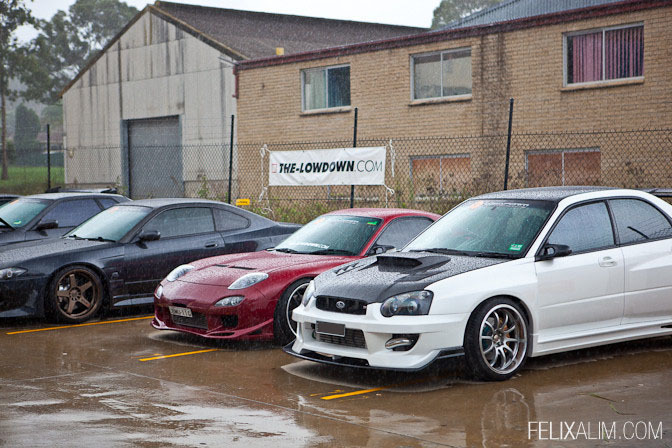 Sadly, our Autumn skies didn't stay dry for the whole day, but the rain didn't last long enough to dampen anyone's spirits.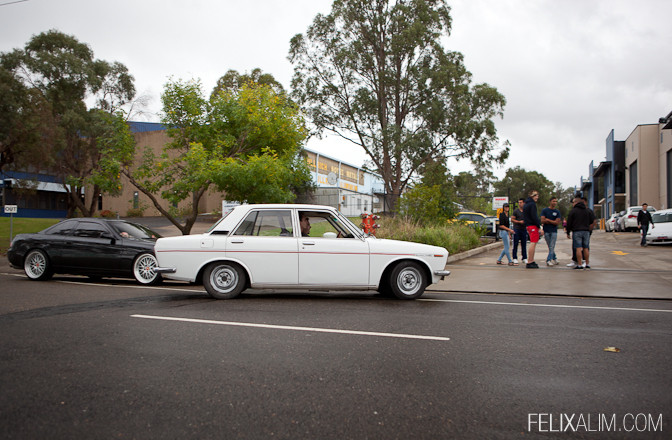 The old school cars were right at home rubbing shoulders with their late-model counterparts.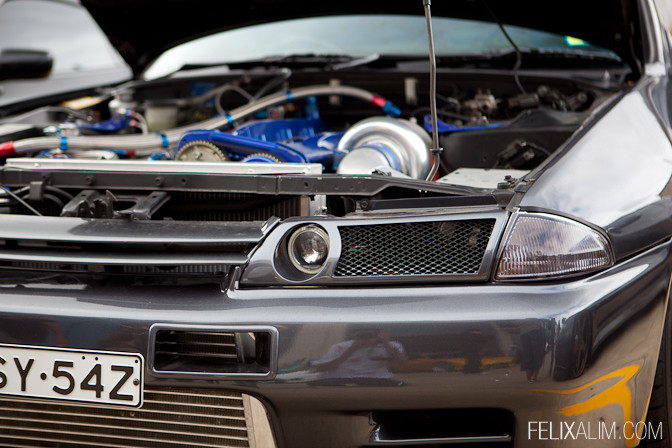 Australia certainly has some very serious street cars.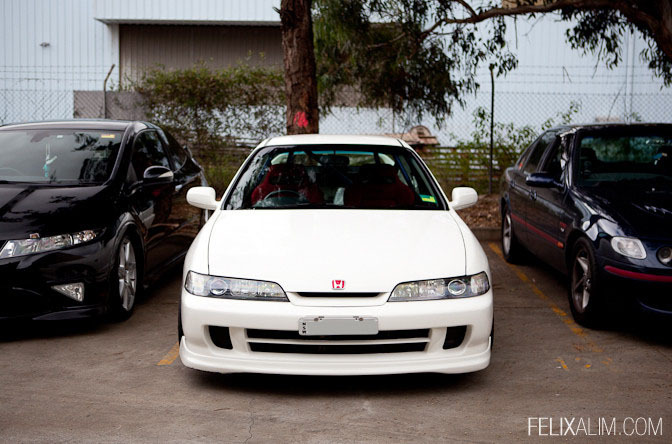 This is Felix's (the photographer who took these photos) personal ride, a DC2 ITR.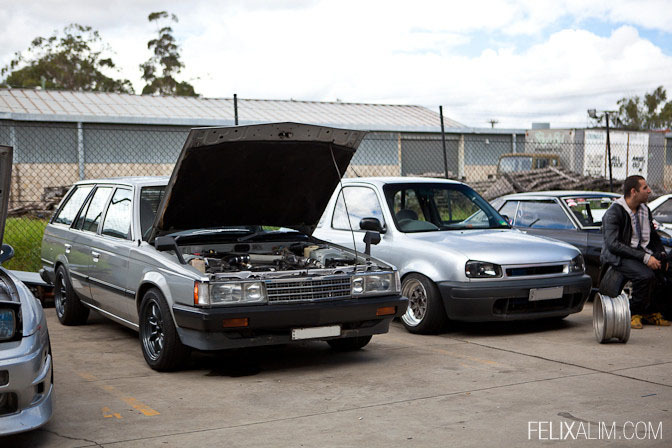 Some unusual suspects when it comes to modified cars in Australia!
That's it for our coverage of THE-LOWDOWN's first birthday. To all those who came down and took part, we really appreciate your support. The year ahead promises to be even bigger! We'll see you next time.
- Ryan Lewis
Photos by Felix Alim