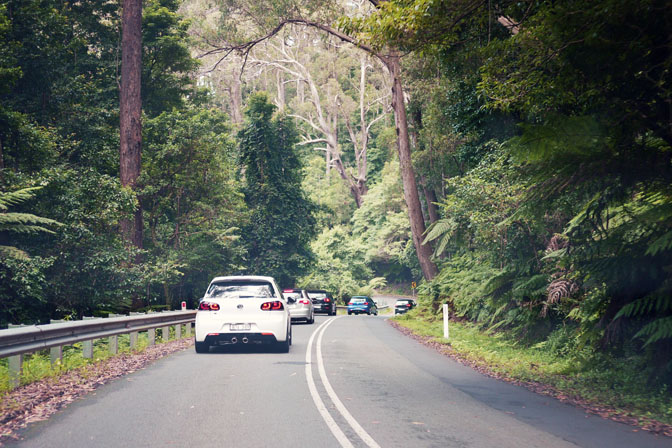 VWGolf.net.au had it's first birthday last month. We just hit 2000 members and all of our statistics suggest we're constantly growing and doing great. Instead of re-inventing the wheel this year we thought we'd reflect on the things that worked well last year, one of which was a big cruise to Terrigal .
This year we thought we'd organise another big cruise, this time a little further to Berry.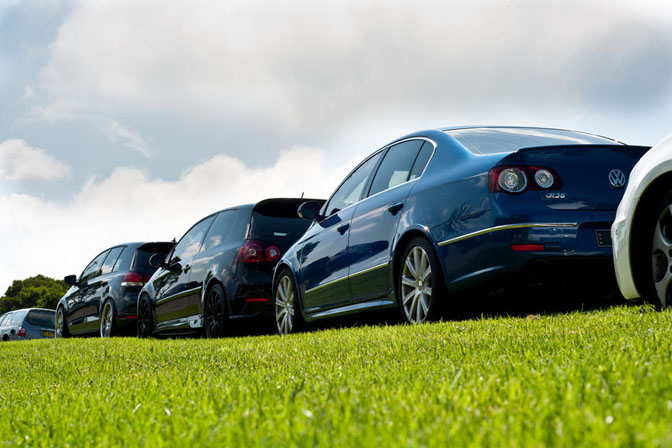 VWGolf.net.au is a very different forum to JDMST, which is another forum that I created. Not because of the obvious (all makes of VW Golfs vs all Japanese car makes) but more because it's more of my fiancee Christina's baby more than it is mine.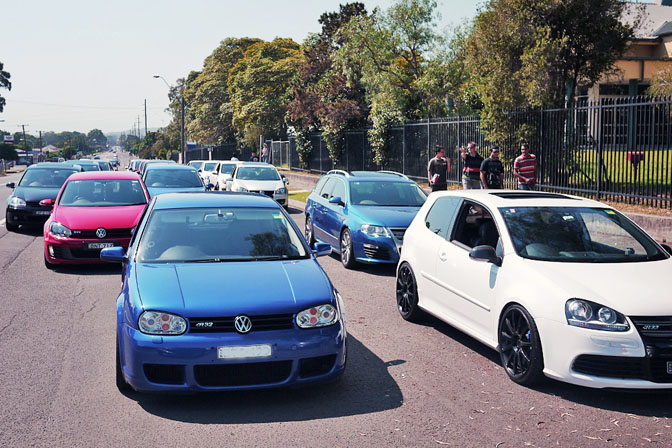 When we first launched the forum I didn't even own a Golf, the reason why I bought my GTI was because I had to in order to get involved in running VWGolf.net.au (speaking from experience is an important thing)!
The MKIV R32 is hugely respected by most forum members and it's always nice to see some clean examples at our meets.
It was Christina who inspired me to buy and modify a Golf, it was her choice to move away from modifying Japanese cars by buying an R32 Golf (in white of-course, just like all her previous cars) and it was her idea to modify it with Japanese parts.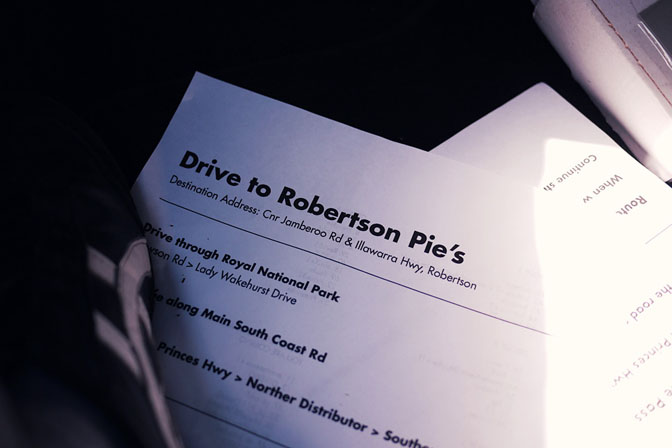 Both Christina and I are graphic designers and it was immediately apparent that Christina was putting in everything she had into the visual identity and brand of the forum. Invitational cards to leave on windscreens of hot Golfs that members spot when they're out on the streets, splash screens and even route maps for the cruise.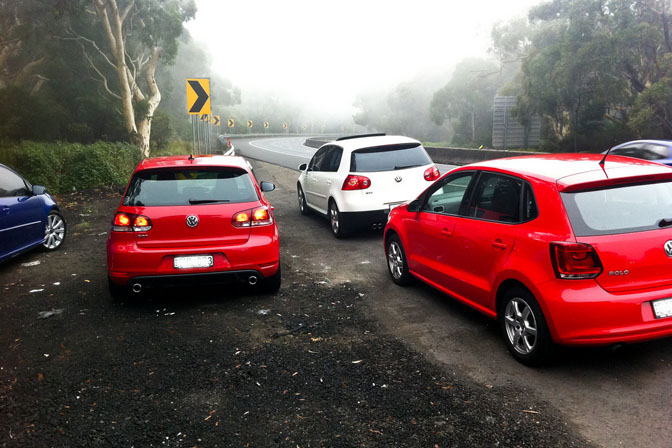 The Berry cruise thread was launched in January, by page 5 (of the 41 page thread) we already had 33 cars on the roll call. Words like "epic" were being thrown around and spanners like alternate routes and weather were being thrown into the works. Each time a new suggestion was made, Christina would tear her hair out, mainly because she cares. She's good at listening to the community, what the community says affects her on an emotional level and we'll usually drop everything on the spot in order to discuss the online suggestions.


To make matters even more complicated and exciting we decided to organise a raffle. We hit up our forum sponsors for prizes and to our surprise the sponsors threw in over $6000 worth of prizes up for grabs! We're talking tunes, dyno runs, services, detail jobs, performance goods and fluids, all of which were to be given away for free at our destination in a simple raffle.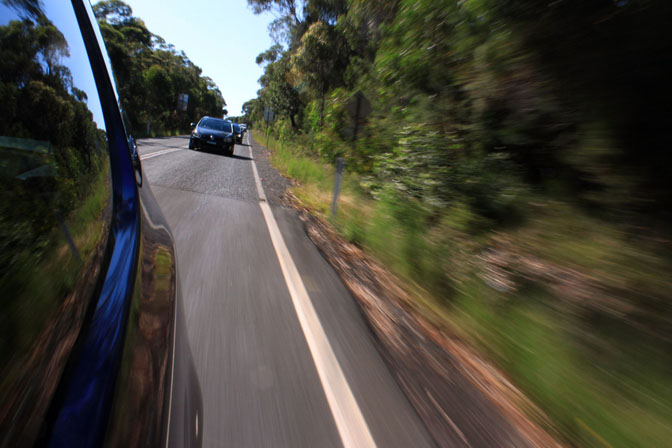 By page 15 there were over 65 cars and huge concerns about parking at our destination, as well as police presence and the sheer impossibility of keeping 60+ cars together.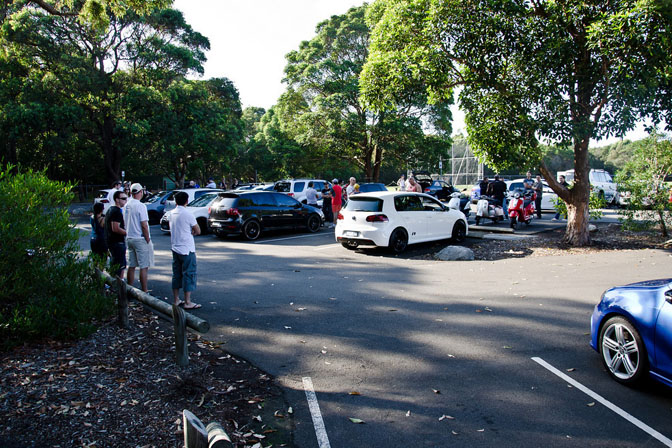 The night before was spent organising prizes and giveaways, we had a boot load of gear which made Christina's car lower by an inch in the rear. We also didn't sleep well, too nervous and excited. The only thing keeping us sane was that it's not unusual for people, for whatever reasons, to pull out of offline events last minute.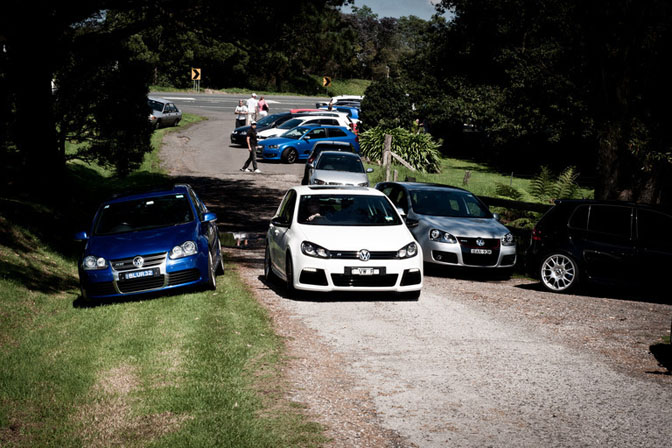 Morning came, sun was blaring and on getting to our fresh green starting point at the beginning of the national park we were greeted by smiles on faces old and new, laughs and catchups.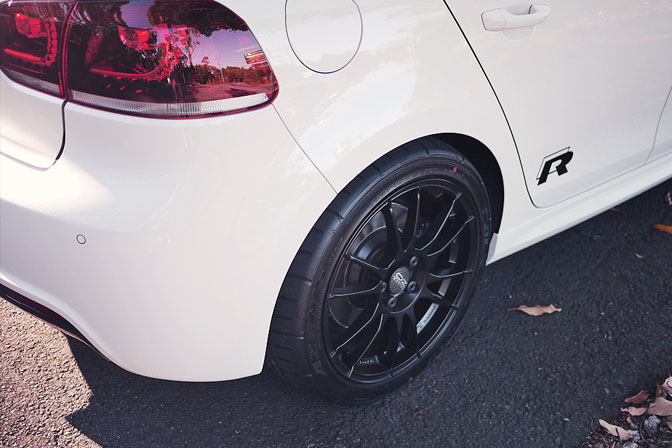 Many Golf R's on the day. It doesn't have the lovely exhaust note of the MKV R32's 3.2 litre V6 but the new MKVI Golf R's  2.0-litre turbocharged four-cylinder but it's only $10k more than a MKVI GTI and it's already proven to be a huge hit with more and more forum members, many of them who are still on the waiting list.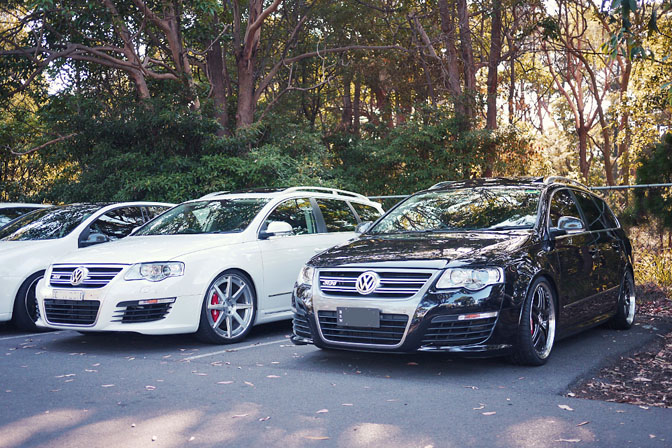 These 2 guys are our only modifying Wagonists on the forum. Frenchie's a moderator on the forum and his white R36 sports a new set of ADV wheels , KW V2's and both cars sport monster Brembo 8-pot brake upgrades.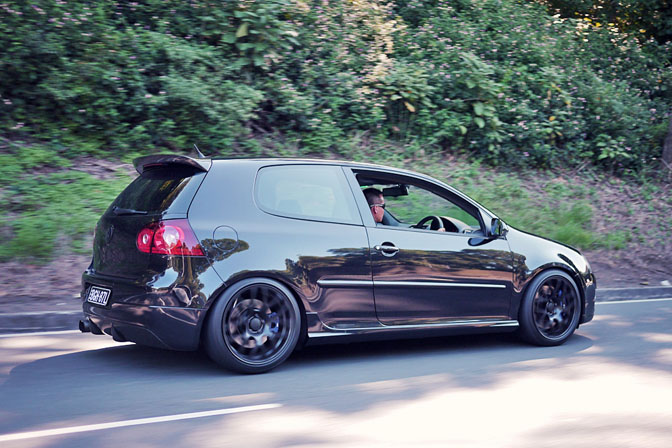 Kevin's always chipping away at his ride. GIAC tune, Bilstein PSS10's and a maxed out K03 turbo (we're pretty sure a K04 is on the cards!).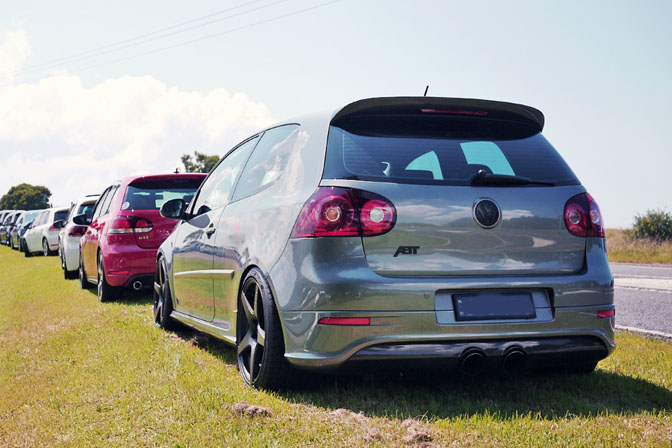 Jig's a moderator too and his famous R32's got an ABT Sportsline Supercharger kit, KW Clubsports, Capristo valvetronic exhaust, Brembo BBK and some sick 18inch Forged ADV's too.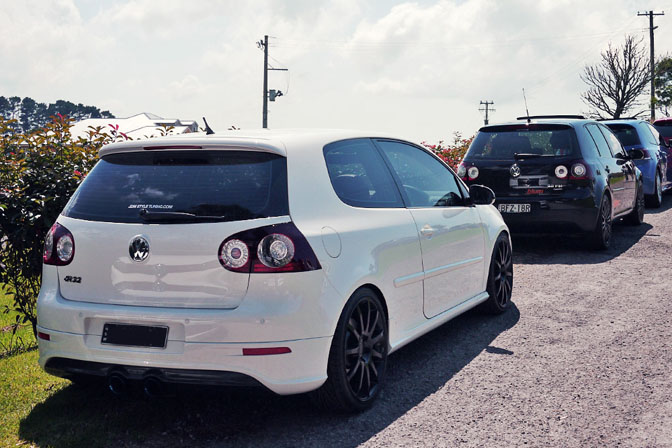 Suga's R32 sits on PSS10's and black powdercoated JDM Alpil wheels but her main calling card is her ridiculously expensive (and loud!) JDM Kreissieg exhuast. Has to be heard to be believed!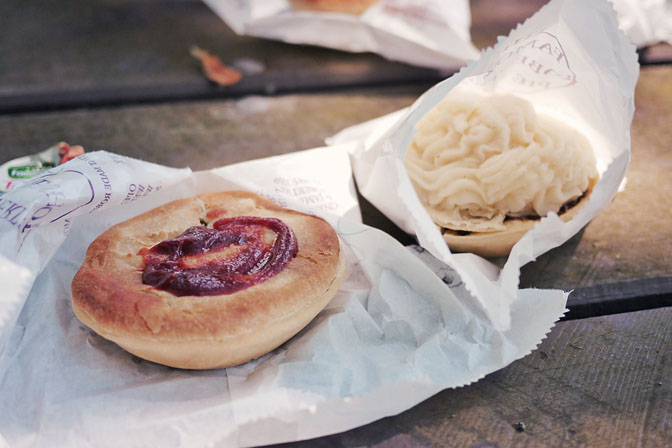 Yes it was impossible to keep the 60+ cars together in one huge group. Different groups went on different routes but somehow we all managed to meet up at the final destination where much pie was had, the free give-aways saw a respectable crowd turn crazy like the hoarders around a stocktake sale and the unbelievable $6000 raffle finished off the day on a high.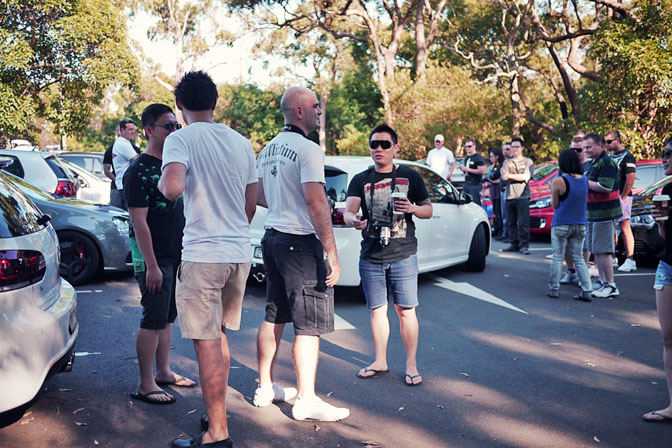 Ultimately the bonding of like-minded people is what it's all about. It's gold. It makes all the hard work more than worthwhile.
-Justin Fox
More Meet Photos on VWGolf.net.au