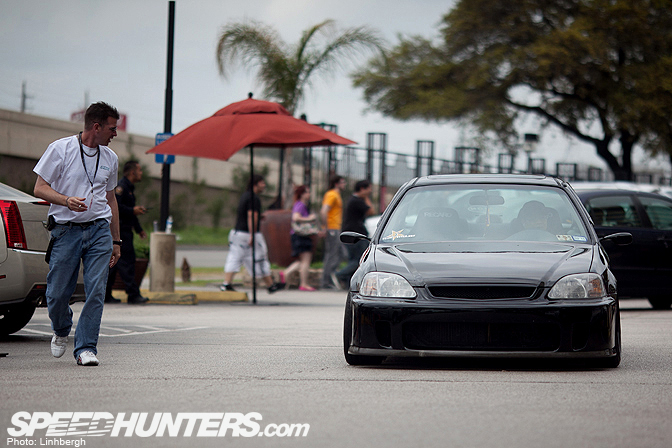 Who would've thought to have a car show in conjunction with the anime convention, Anime Matsuri, while the Houston Rodeo was going on across the street at the same time? Who knows, but whomever thought of it is quite genius. Three completely different groups of people whom normally would never mingle can now expose each other to their different cultures and potentially open their minds to a wider world.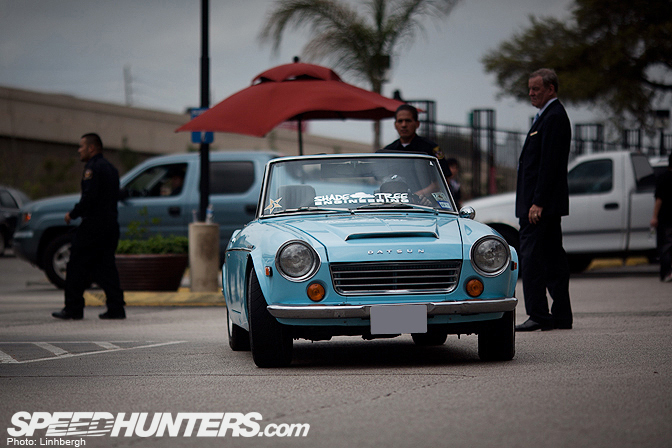 The car show, Import Reactor, is a two day long affair that runs along side Anime Matsuri. Earlier this morning, the cars started to roll into the show area. I was equipped with a camera and an empty CF card which needed to be filled. My day's mission was set.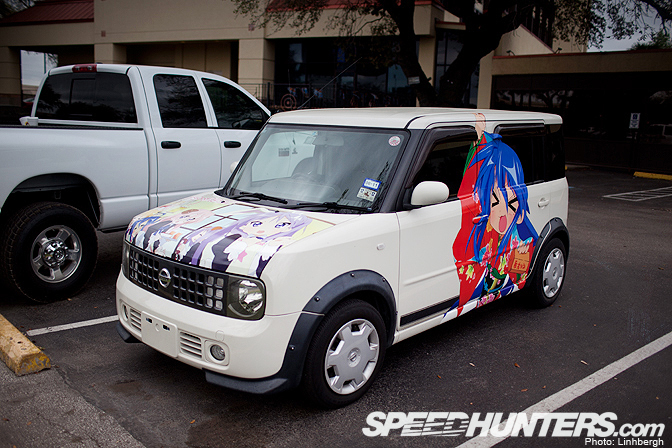 Two years ago, John Leigh picked Rod Chong and I up from the airport in this right hand drive JDM Nissan Cube. It was quite stock back then, but now it's been itasha'd out. I approve of this itasha-ness.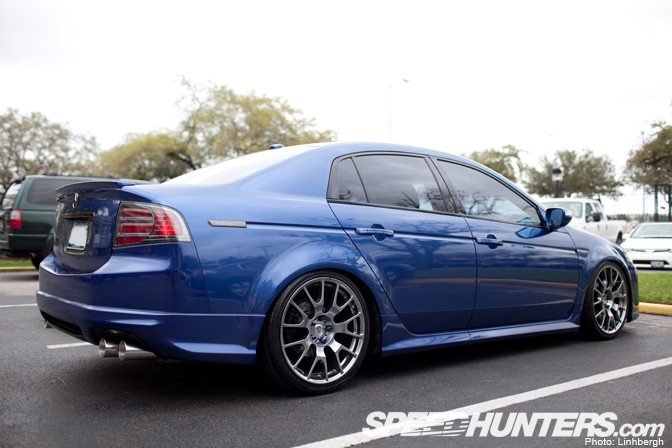 A very clean looking Acura TL. Nice wheel choice too.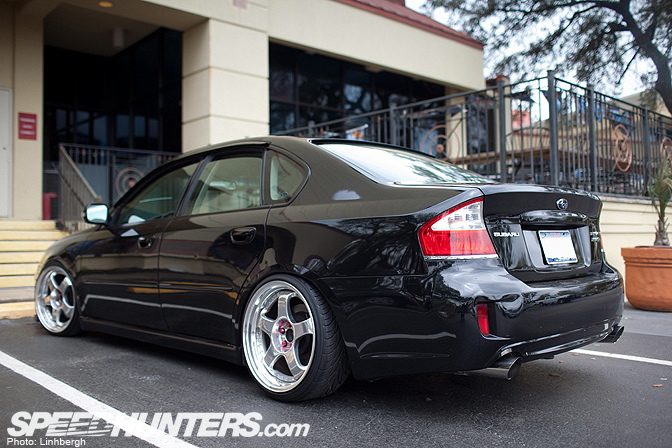 This Subaru Legacy was one of the first cars to roll into the show area. I've always been very fond of this model of Legacy. I actually was in the market for one before I decided on the E30.
This black Legacy on polished SSRs (sans dent on the rear bumper) was pretty close to how I would've done my own Legacy. Stock bodied, decent drop, and a good set of wheels. Simple. The Maganflow exhaust tips give add a nice bit of American styling to its overall JDM look. It's almost Pontiac GTO-ish.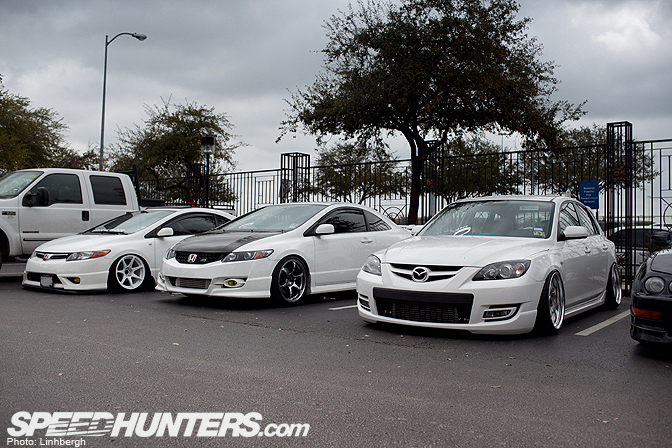 Here's a nice line up of various white cars.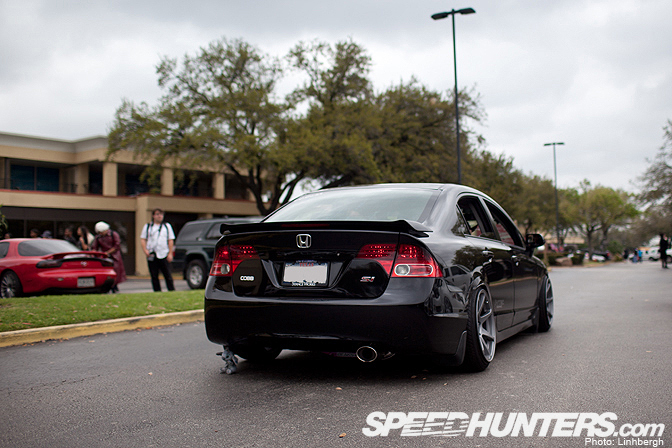 I was surprised to see so many newer Honda Civics, and not so many EF, EGs, or EKs rolling into the show.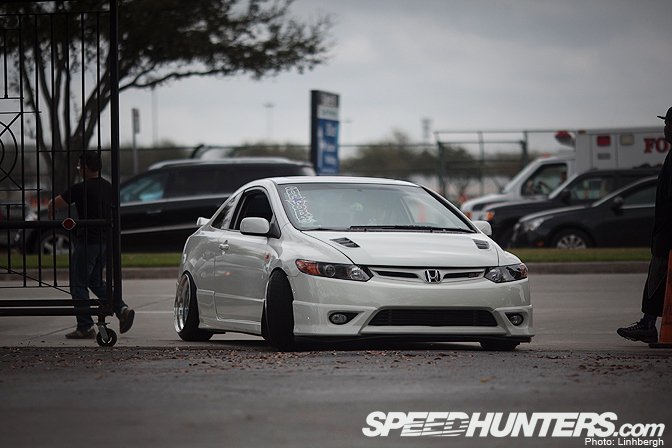 We recognize that the stance movement is now fading away, but its hard to ignore a good looking stanced out car when you see it.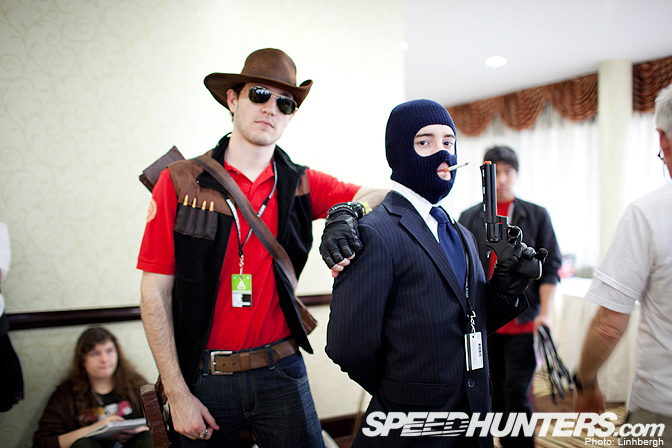 As more cars started to roll in, I took a quick break and headed into the convention hall to see what Anime Matsuri was all about. The halls were filled with cosplayers, folks who dressed up as various movie, Anime, and video game characters.
My nerd level peaked when I came across these two guys who dressed up as a sniper and a spy from a very popular online first person shooter.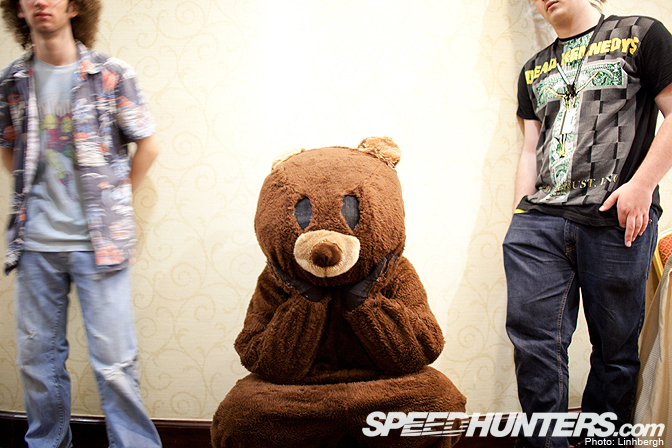 Sad bear seemed quite sad.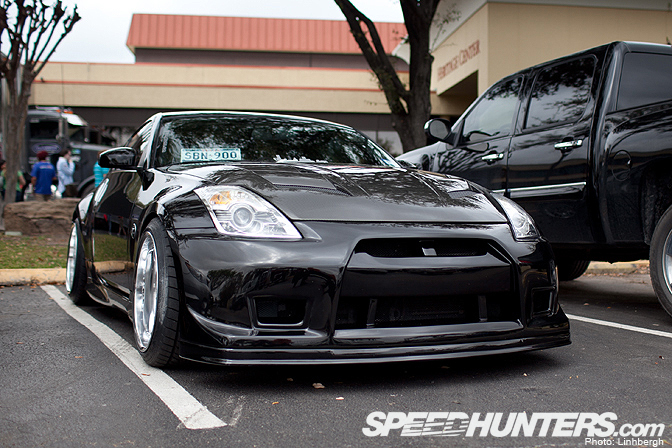 I thought the R35 bumper on this 350z was quite interesting looking.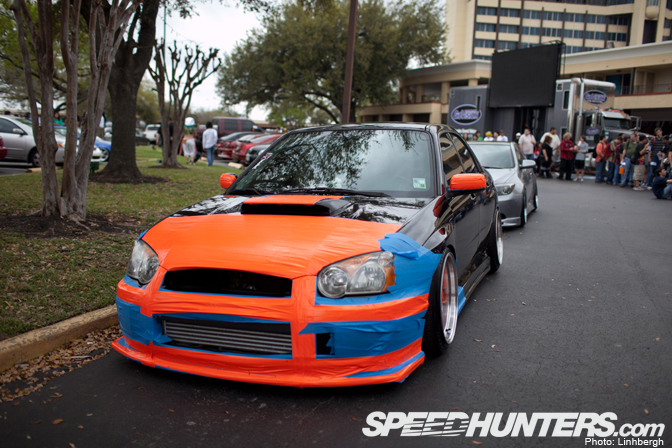 Some folks drove to Houston from all over the state of Texas. To safe guard their paint, some employed the popular use of painters tape to their front ends. Some people kept the tape on for tongue-and-cheek laughs….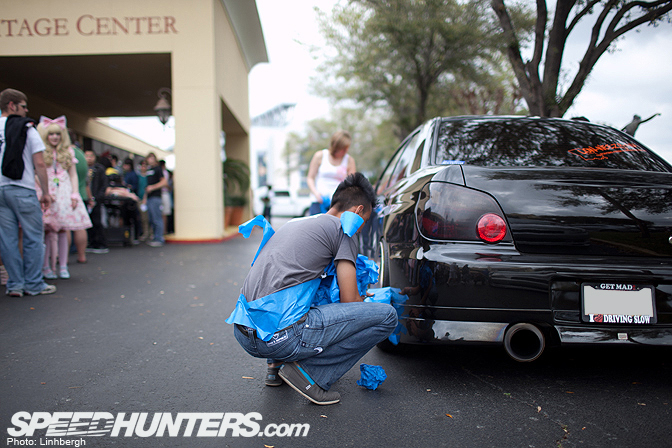 …whereas others took it off as soon as they were situated. I thought this guy was taking quite a creative approach to storing the tape, for later disposal, as he was removing it.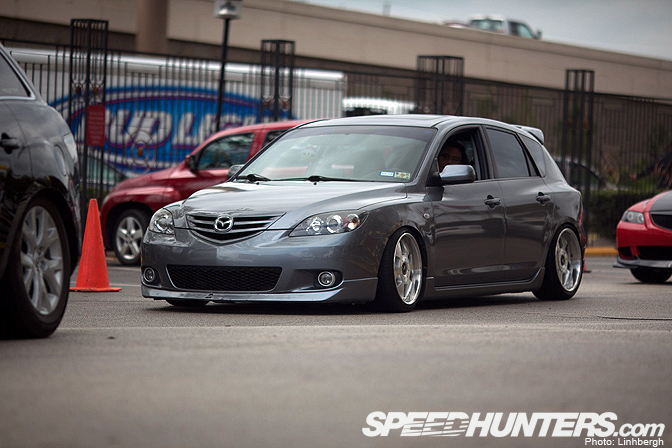 Mazda 3s and 6s rolled into the show quite deep. Didn't realize there was such a big following….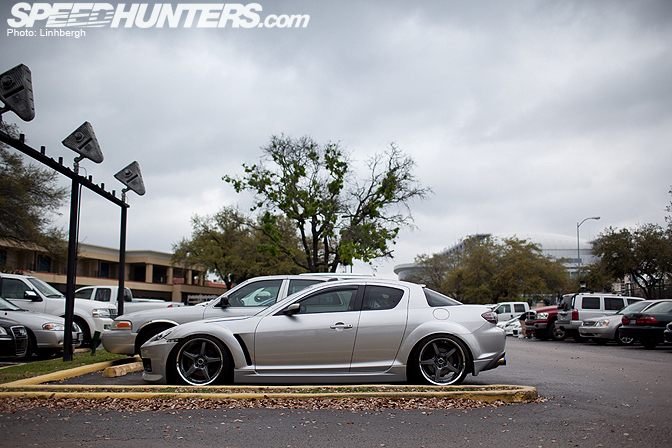 Here's a bit more Mazda love with this RX-8 on a set of Volks.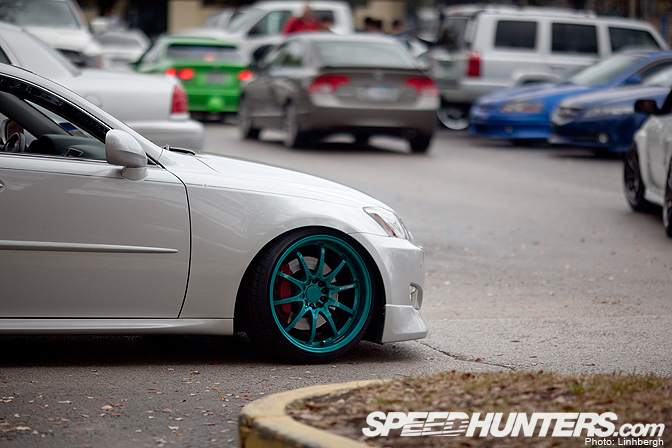 I quite liked this teal colored Volk CE28N on this silver Lexus IS350.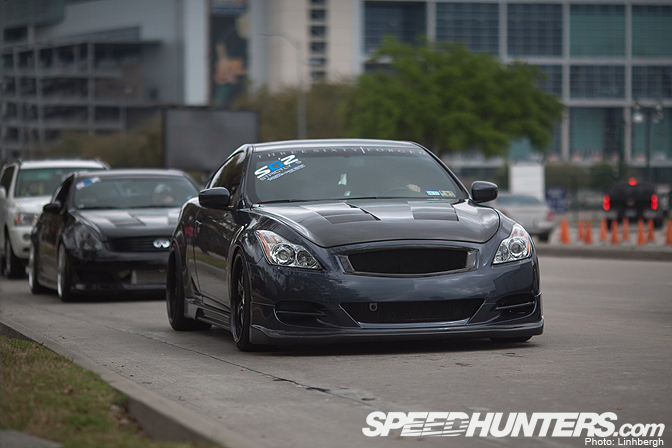 Infiniti G series cars also rolled in large numbers. This G37 looked rather mean.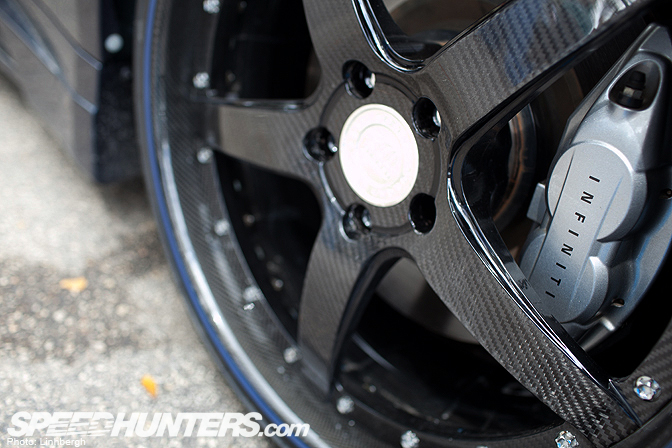 After it parked, I took a closer look at it and noticed it was rolling on a set of all carbon fiber 360 Forged wheels. Nice!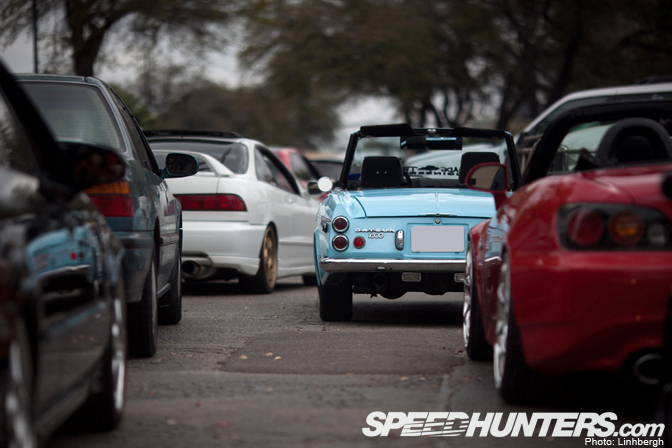 I rather enjoyed the variety of cars that were on display.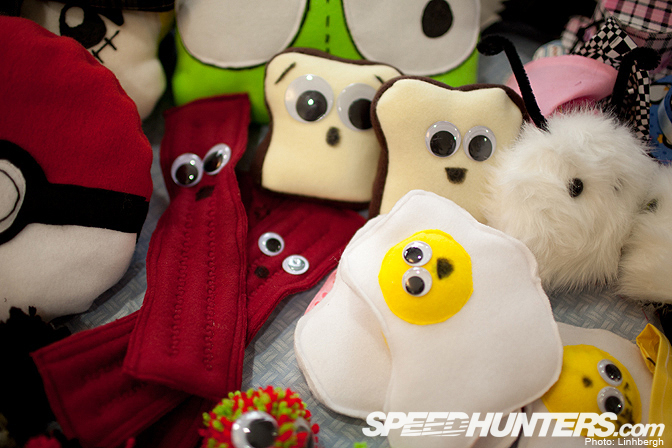 Back inside the convention halls, you can find a whole line up of tables with various artists showing off their wares. I was so keen on this plush breakfast set that I had to have it.
I'm happy to report that I now can have breakfast anytime I want. Though, ingesting this breakfast wouldn't fulfill any part of the food pyramid….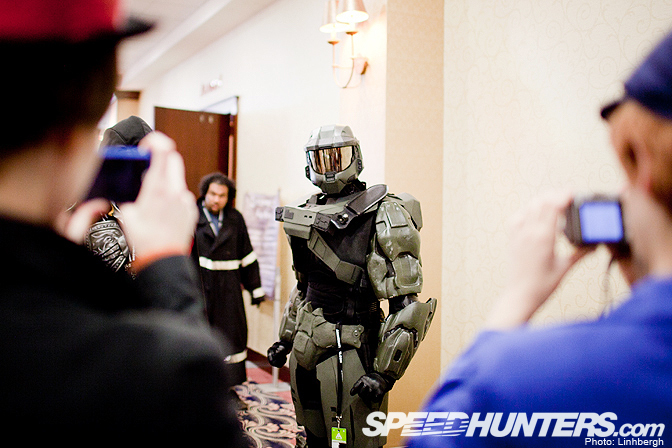 As I lurked the halls taking in the sights, sounds and smells of the convention, I found someone whom I thought already finished the fight, but apparently, he didn't.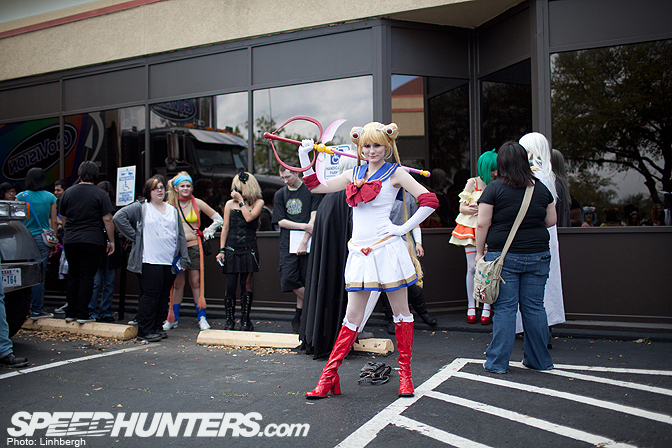 Back outside, I spotted Sailor Moon herself!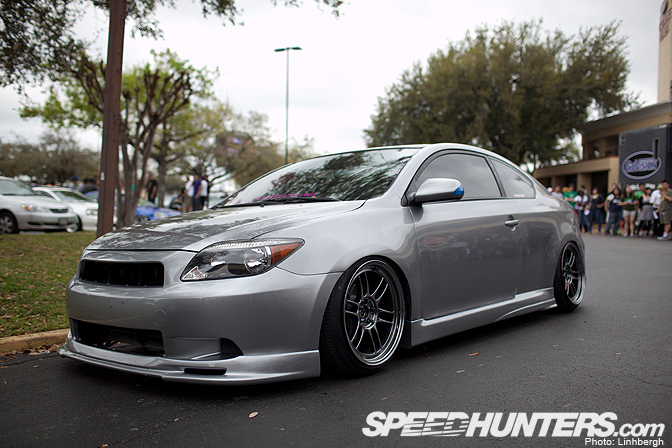 What's a car show now-a-days without a bit of Scion presence?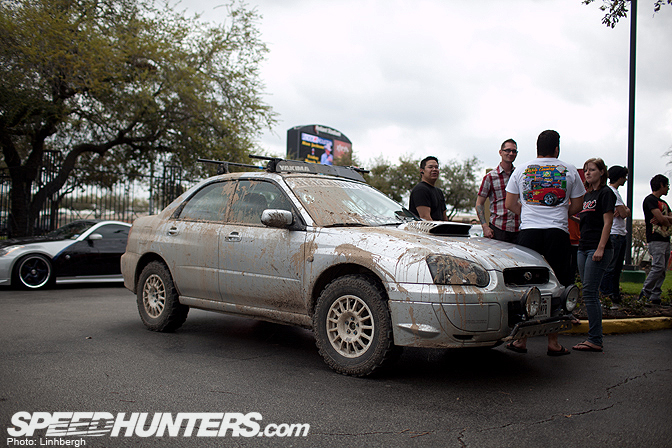 I spotted this car last year at the Texas Mile so I was quite surprised to find it at a car show.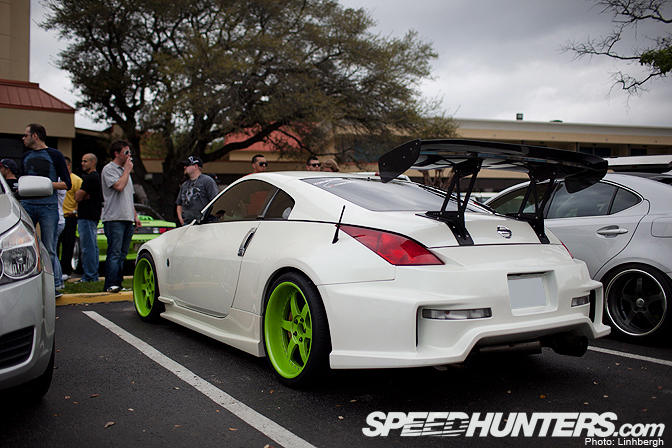 This 350z was quite special with a 2JZ under the hood. More on this car later.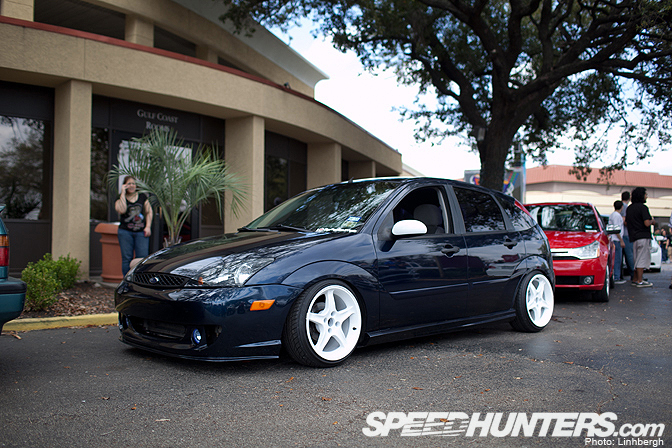 It's pretty rare to come across a Ford Focus that looks this good. The color combo works really well.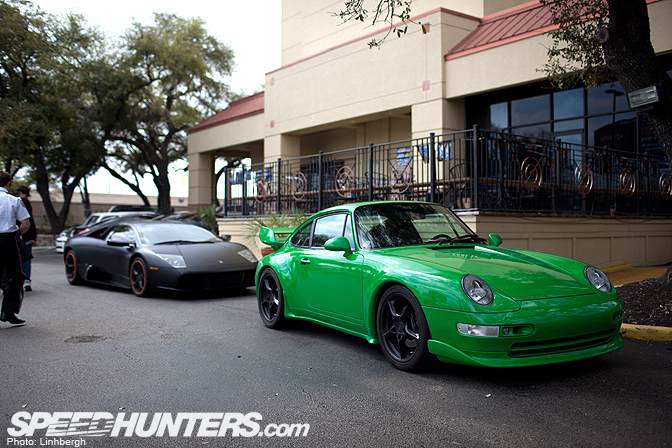 It was nice to see that Import Reactor wasn't filled with just imports but also euros and exotics.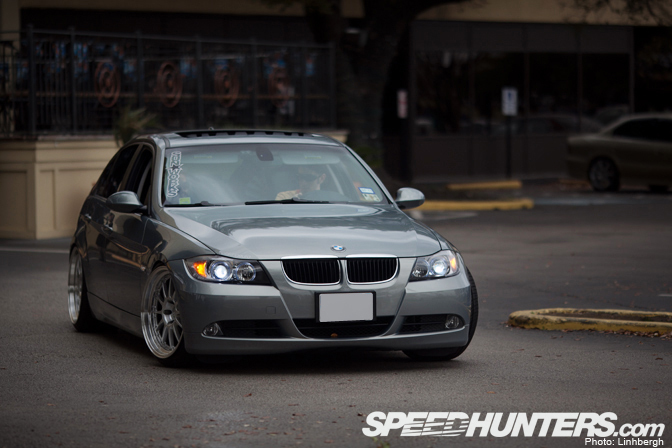 A cleanly modded 3 series BMW.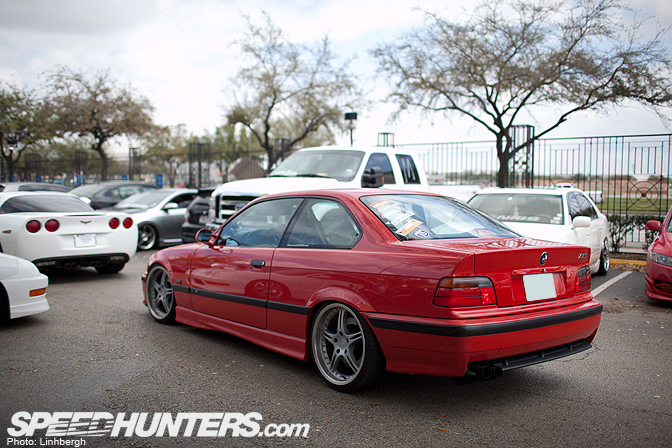 Another BMW, this time an E36 M3.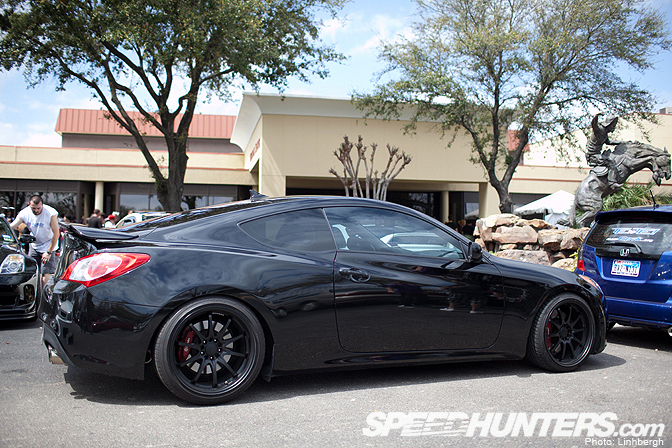 Always loved a good Hyundai Genesis coupe especially one with a good drop and tasteful wheels.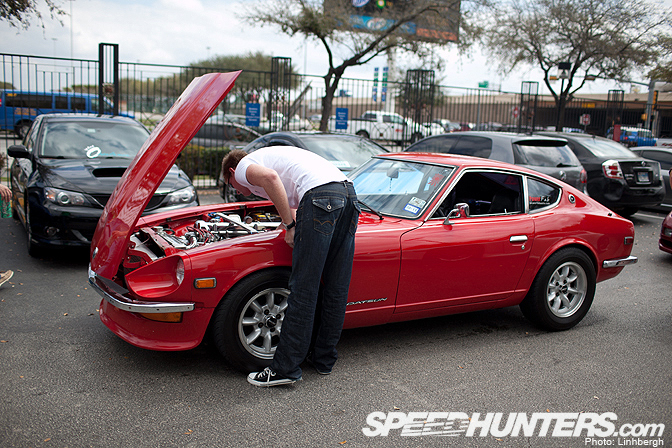 This 240z was a bit plain looking compared to all the other show cars…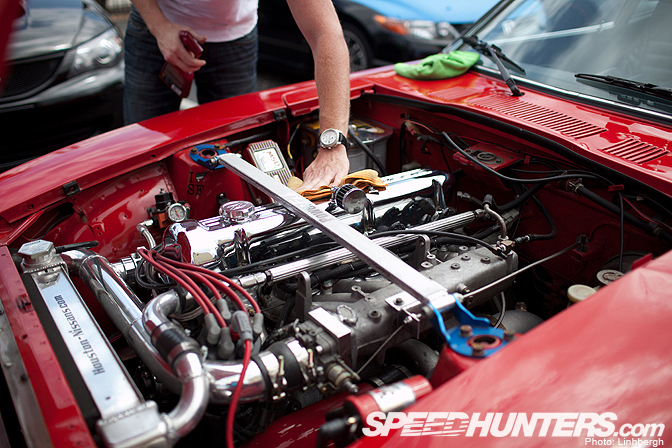 …but after a quick conversation with the owner and finding out that it has a turbocharged 3.1L Nissan stroker pushing out 321whp and 370wtq, it quickly went up the list as one of my favorite cars of the show so far.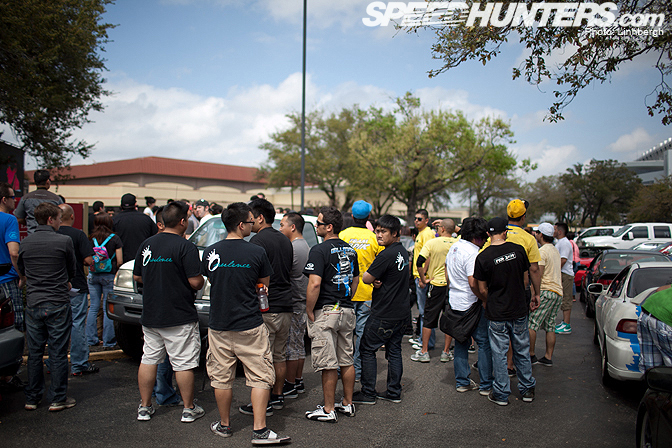 It's always great to see just how strong the Houston show scene is.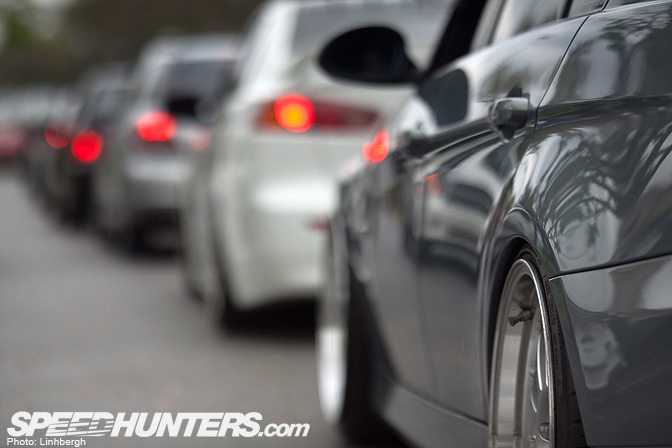 Now, if you'll excuse me, I'm heading back out to the show to look at all the cars in much more detail.
Be back tomorrow for more from Import Reactor!
-Linhbergh