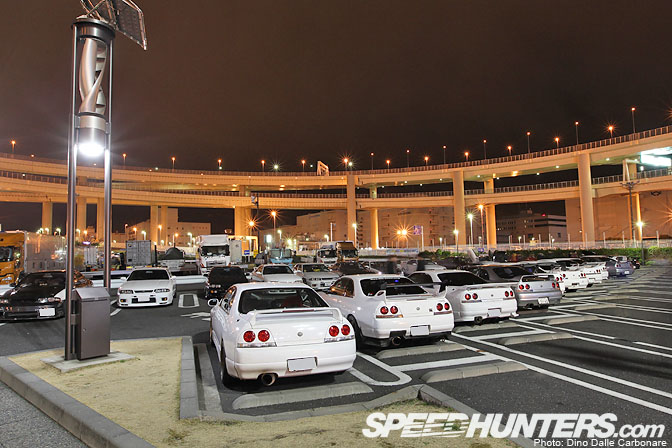 It was back down at the feet of the Yokohama Bay Bridge tonight for the second of four Daikoku meetings this week. Coming across a brief unexpected snowstorm on the way there I thought the night might end rather early but it seemed to all disappear as quickly as it started. I put it down to the extreme pollution around Kawasaki's industrial area, causing strange meteorological phenomena to occur. Puzzling weather aside, the hippest Parking Area in Japan was really buzzing tonight…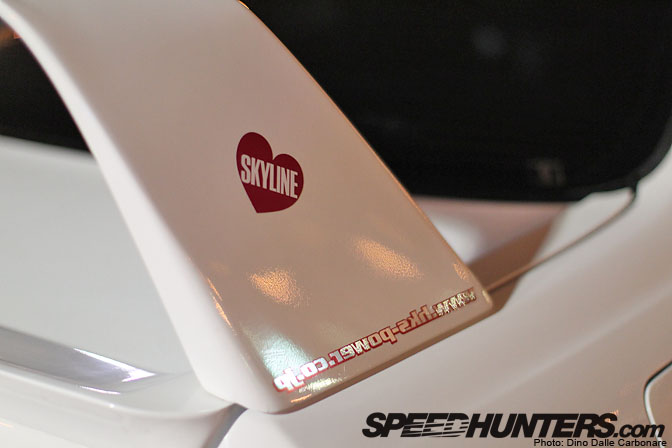 …with some serious Skyline love!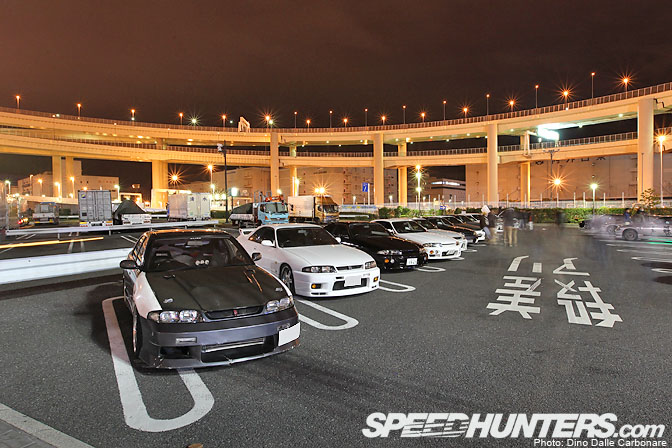 There was no waiting involved today, the R33 guys were out in force as soon as I arrived so it was just a question of selecting which car to start from!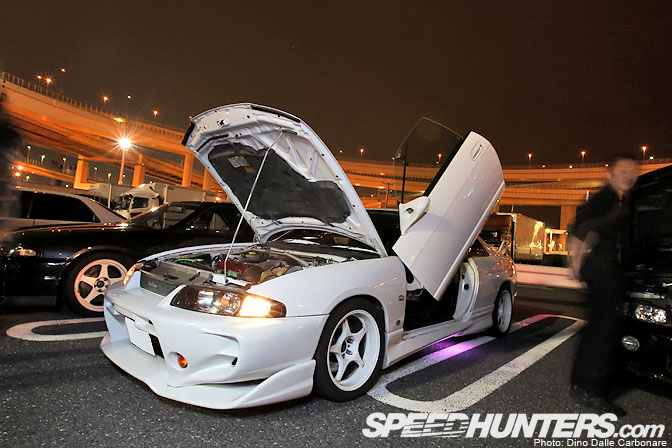 Save a 400R I think every model of R33 was present, from a Veilside kitted GT-R…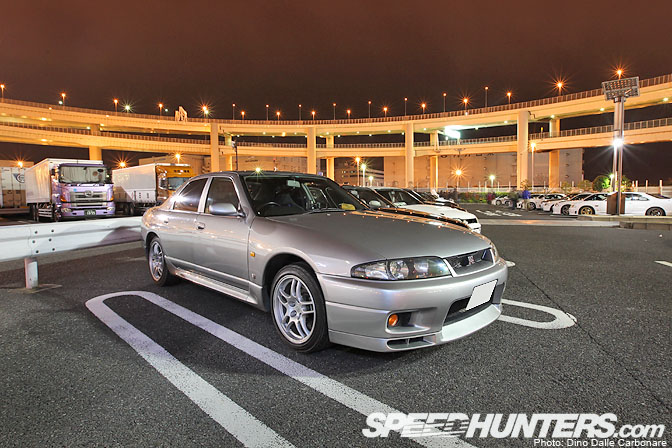 …to an Autech 4-door GT-R…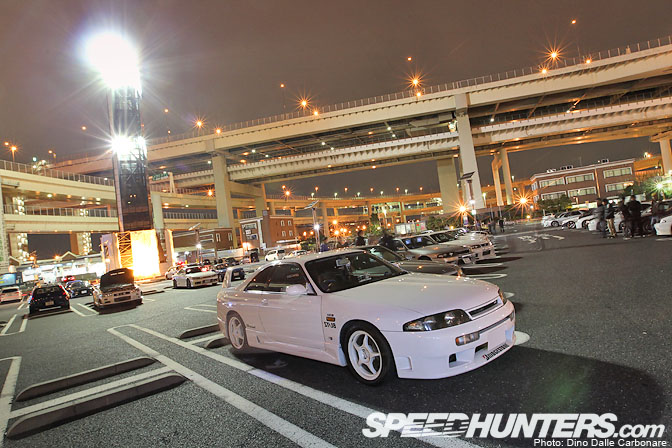 …and even a GTS-t wearing a full oldschool Nismo aero kit!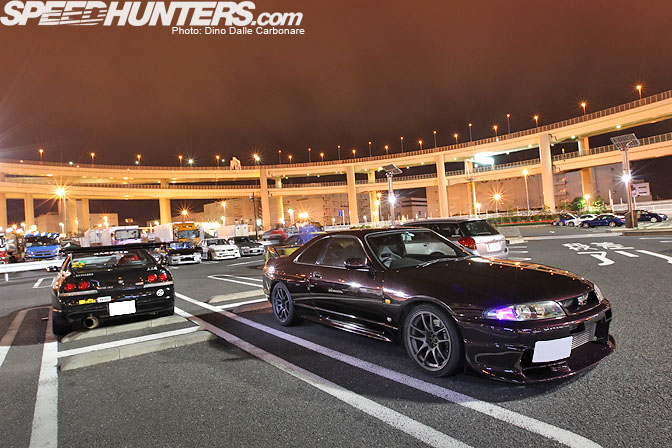 Daikoku is always a parade of personalized cars…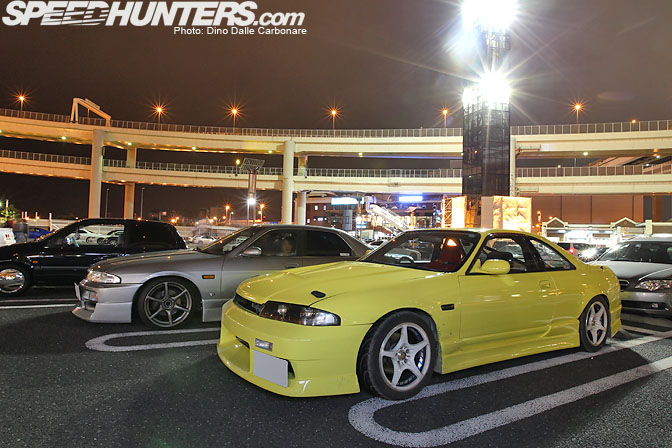 …owners coming down to check out what other people are doing to their rides…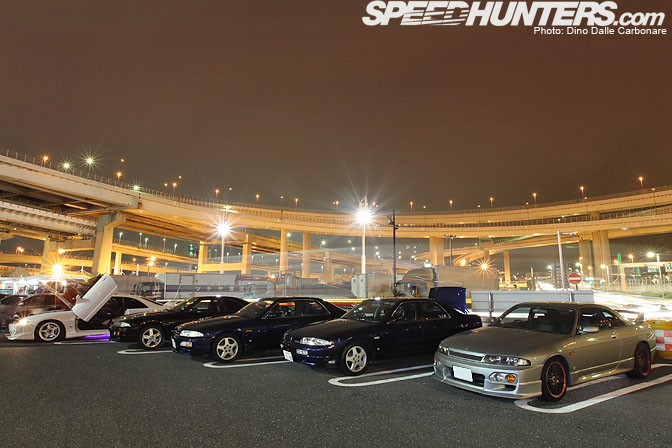 …and of course show off their latest mods.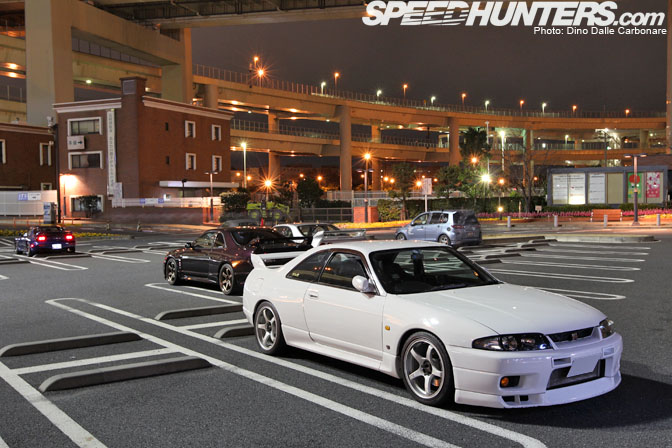 White on white BCNR33, simplicity at its best.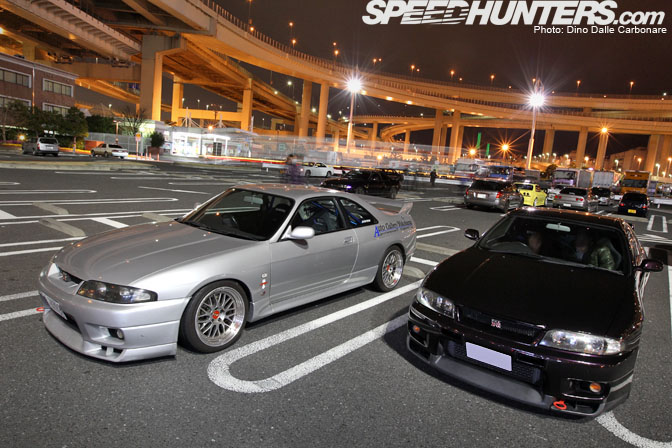 These two cars were tuned by Auto Gallery Yokohama and kept to themselves all night before taking off early.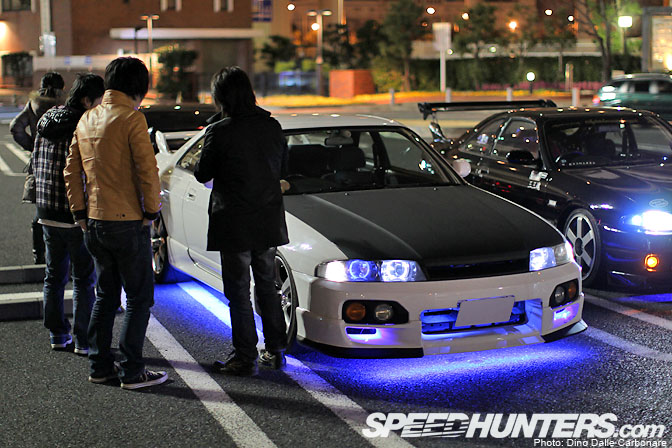 GTS-t on 350Z wheels.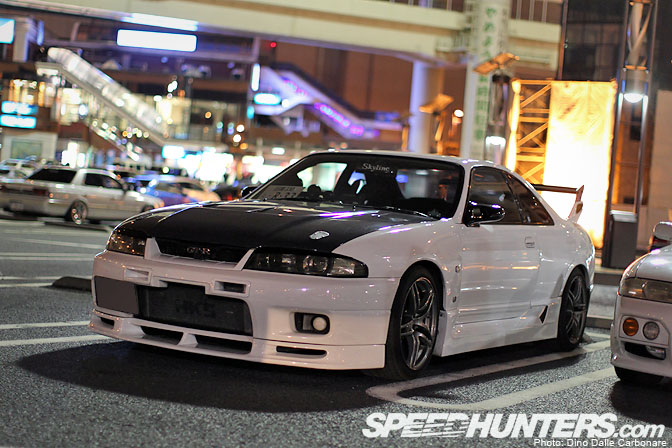 GT-R on AVS Model 5s, obviously built for some serious track action.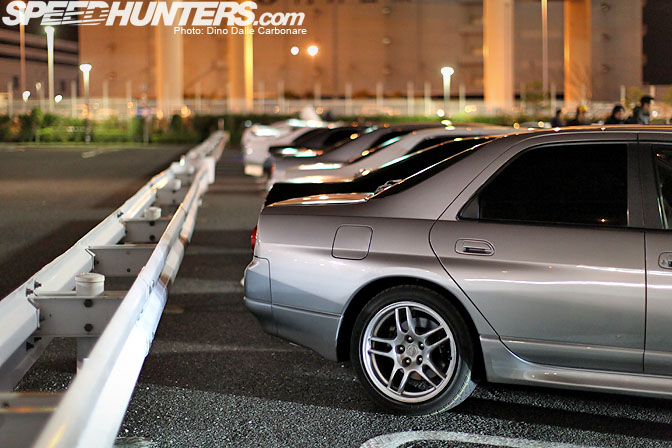 Not a bad line up, and what a car to start it off!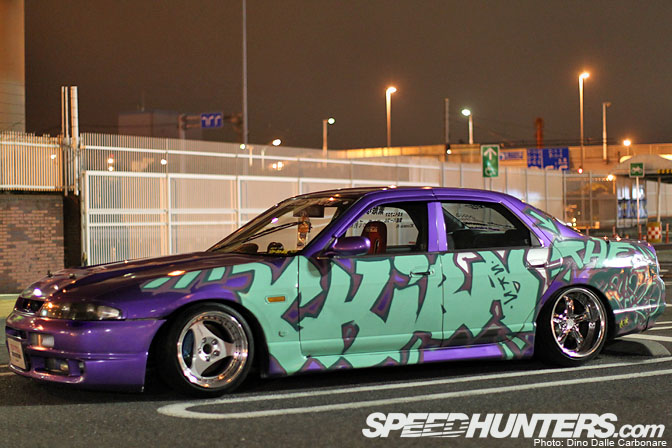 I think if you park this car against one of those graffitied walls in downtown Yokohama it may blend in perfectly!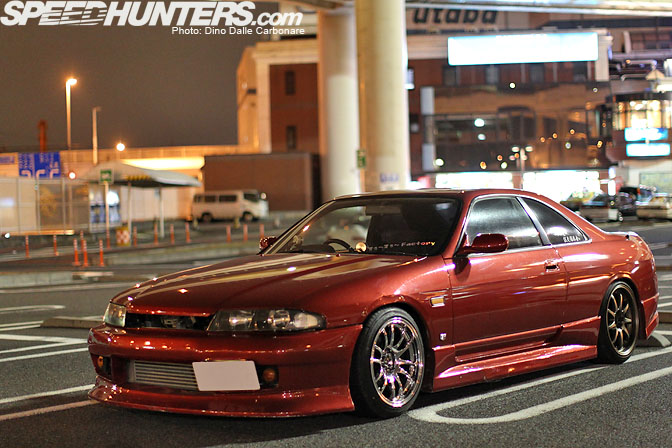 Stance is very important, especially on a drift machine.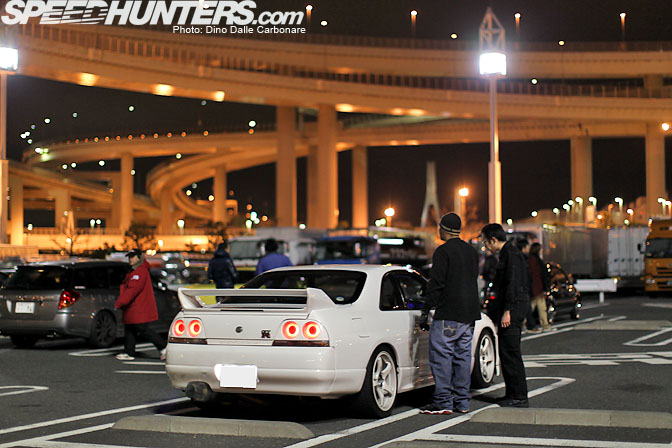 Cars never really stopped arriving until about 10 pm…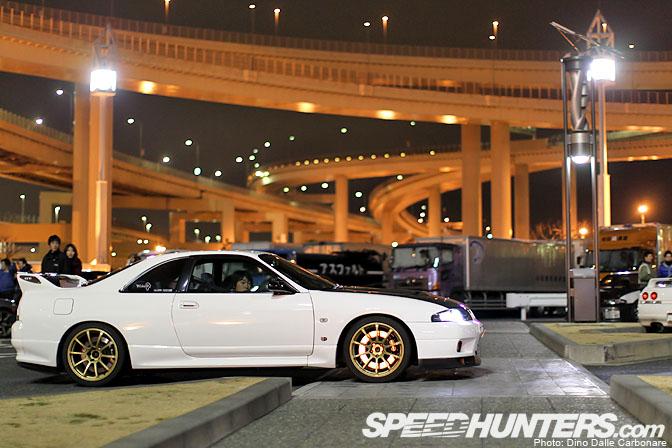 …pulling into the lot and driving around to find an open space next to the other R33s.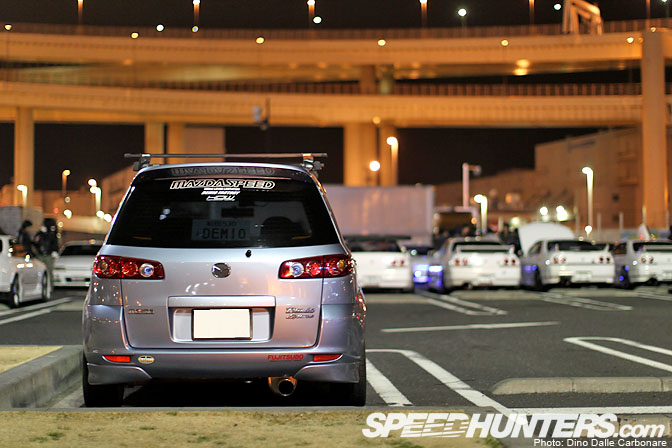 But, as with every meeting at Daikoku, there are always so many other cool cars worth checking out.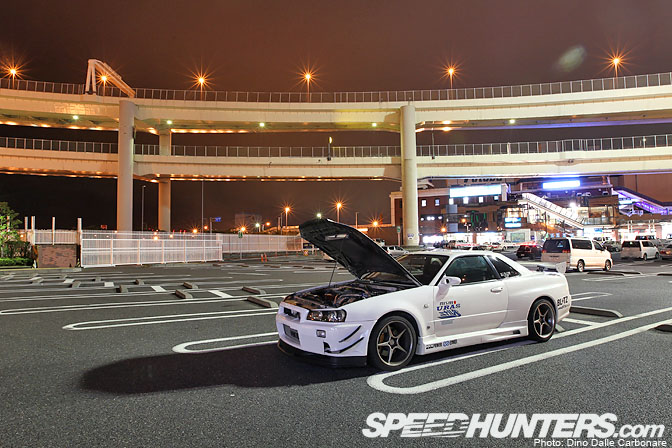 As soon as I arrived I spotted this lonely BNR34…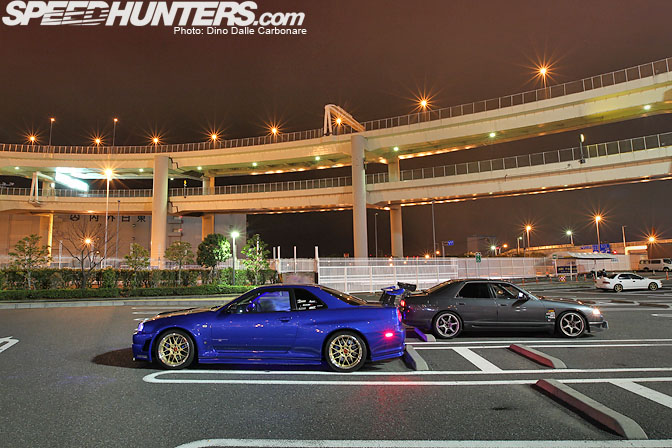 …joined later on by this highly modified example. It even had a US-style rear bumper side marker…maybe the owner is thinking of exporting it to the US!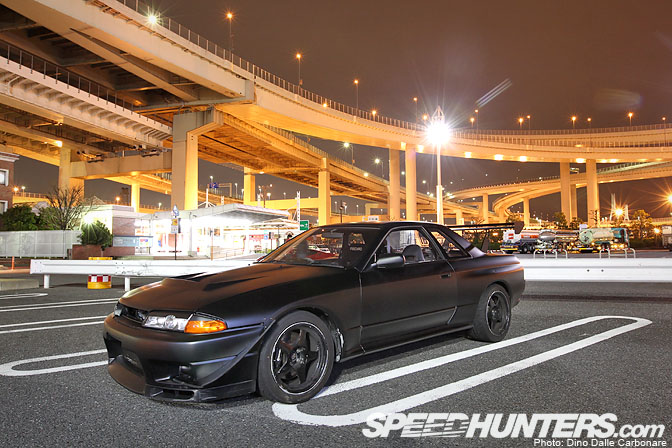 If Darth Vader drove a BNR32 it would look something like this!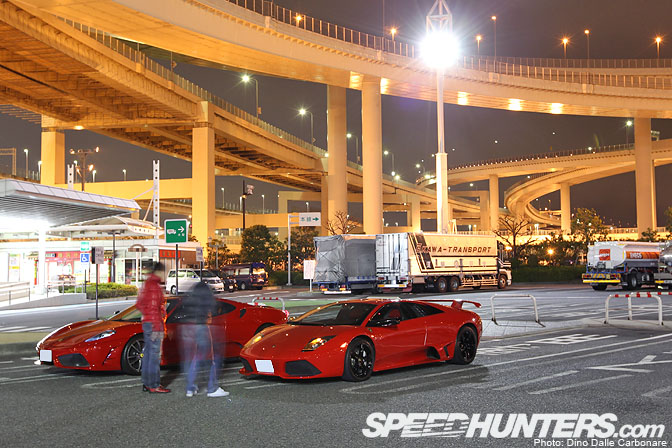 No matter what day of the week, you can always expect to find a few exotics down in Daikoku, tonight it was a Murcielago and an F430 Scuderia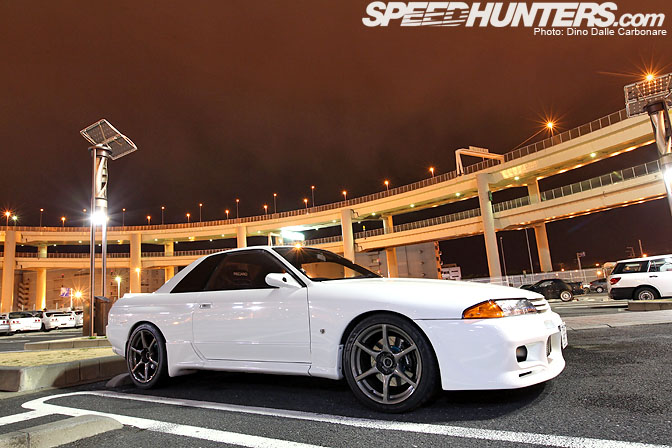 This spoilerless BNR32 V-specII really caught my attention. R32's on BNR34 wheels just looks so right!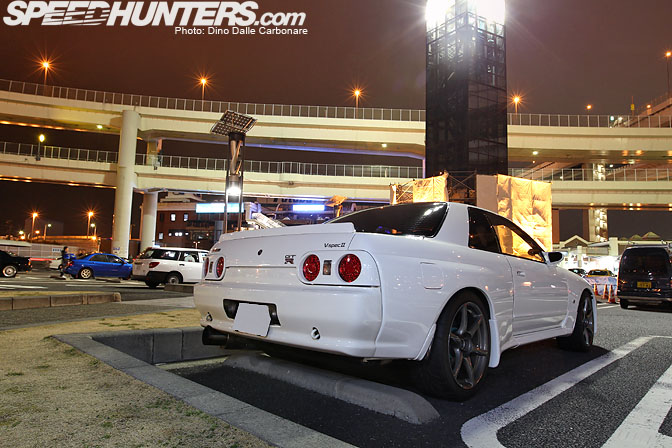 Only a Nismo-model lip spoiler on the trunk lid for a bit of a drag-racer look.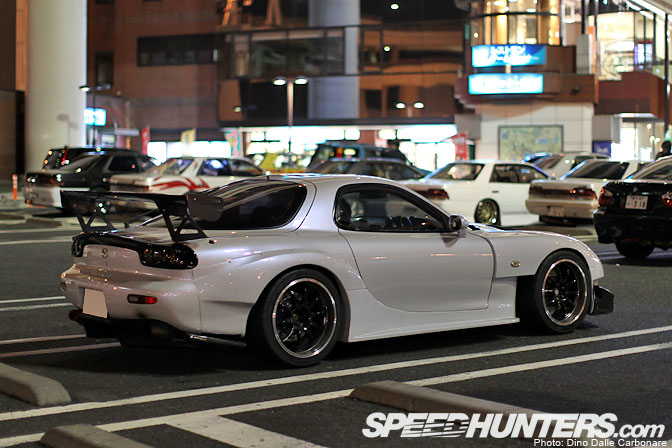 FD love!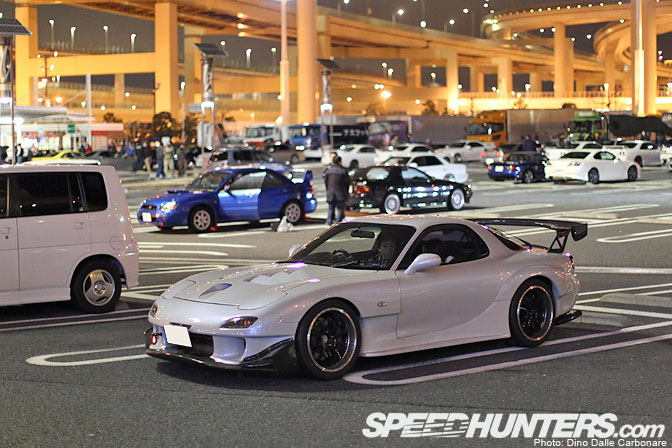 There are so many aero kits out there for this car that it's often hard to identify what one car may be fitted with. I recognize the RE-Amemiya front bumper and fenders as well as the Scoot hood, but not too sure on the rear overfenders.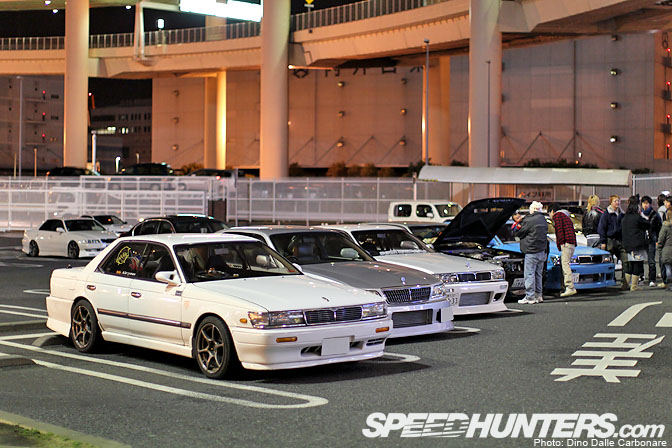 March 3rd is also a celebration for owners of the C33 Laurel, and there were a few cars gathered at the other end of the parking area.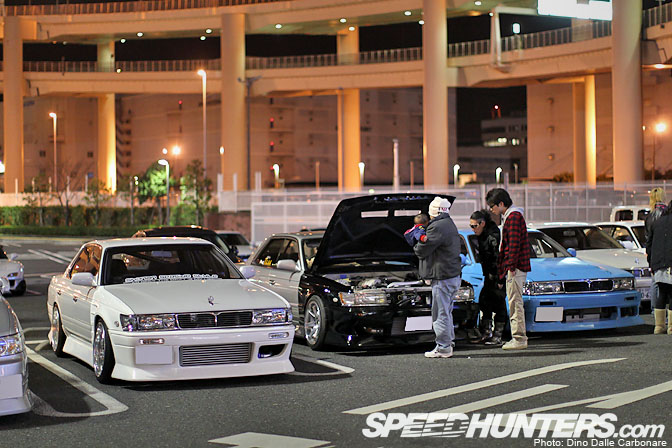 Not surprisingly, every single one seemed to have been built for drift.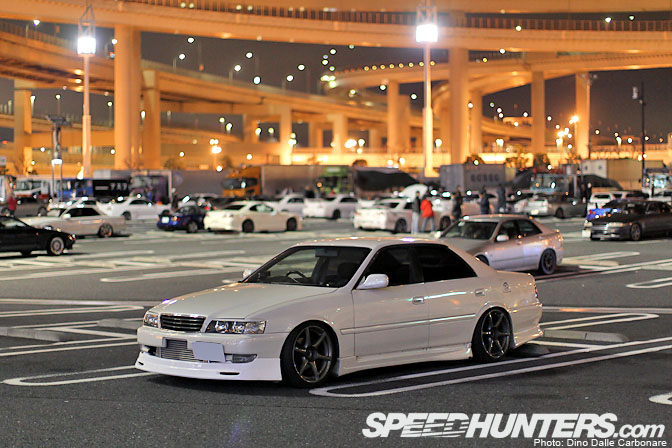 Lonely JXZ100 on BNR34 wheels.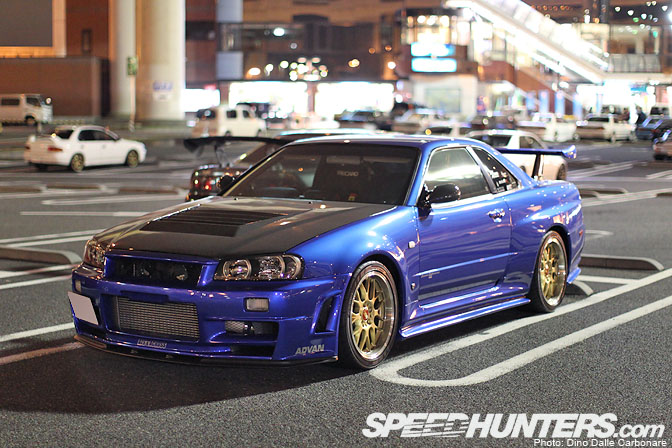 Next up it's R34s, so make sure you stay tuned for tomorrow night's meeting!
-Dino Dalle Carbonare