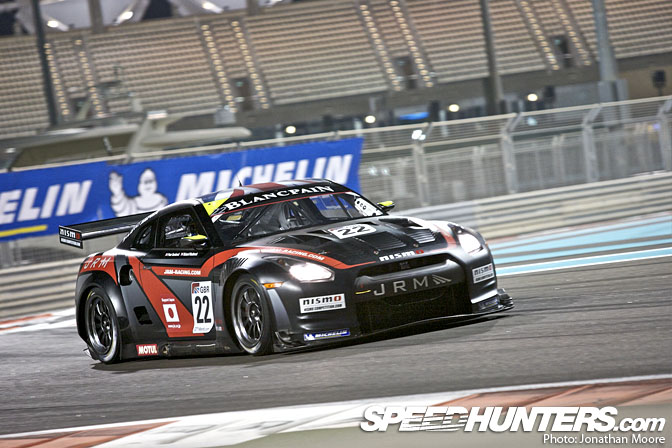 The #22 JRM Nissan GT-R driven by Richard Westbrook and Peter Dumbreck took a fine second place this evening in the opening round of the 2011 GT1 World Championship here in Abu Dhabi. Under the floodlights, Westbrook chased down the leading Aston Martin but just couldn't quite catch it by the time the chequer was waved. The JRM/Sumo Power GT team have risen to the challenge of running four GT-Rs in this year's series, and only bad luck meant they didn't match their great Qualifying Race result earlier in the day (second, third, fourth and eighth to the Nissans) in the main Championship Race.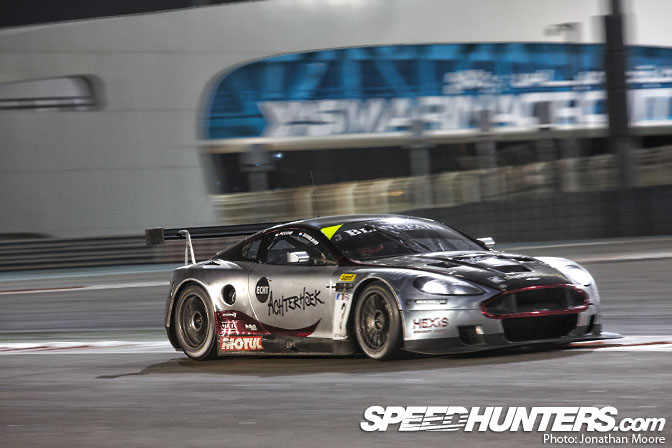 A lightning-fast pitstop halfway through the race had leapfrogged the #3 Hexis Aston Martin DBR9 of Clivio Piccione and Stef Dusseldorp into the lead – and it took a couple of laps for the other teams to realise!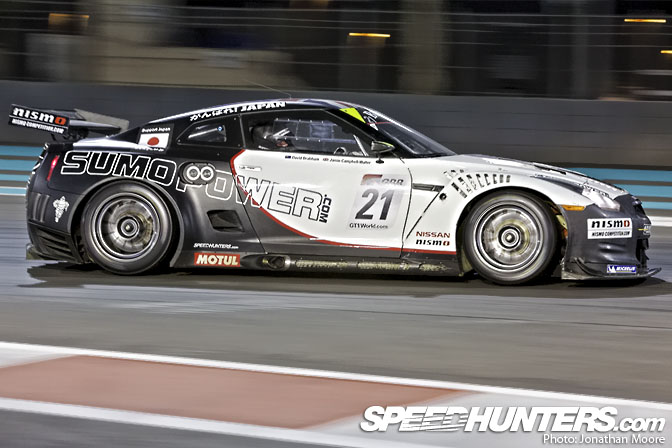 The rest of the Nissan flotilla didn't fair so well: after starting en masse up front a combination of penalties and problems knocked the other three GT-Rs back, and eventually it was the early-stopping #21 who came out best of the rest, crossing the line in ninth after the hour was up. Jamie Campbell-Walter and new-to-the-team sportscar star David Brabham put in a fighting drive and were great fun to watch. Their Sumo Power GT Nissan sported a plain black nose after a crunch in the earlier race – I think it looked better than the regular white!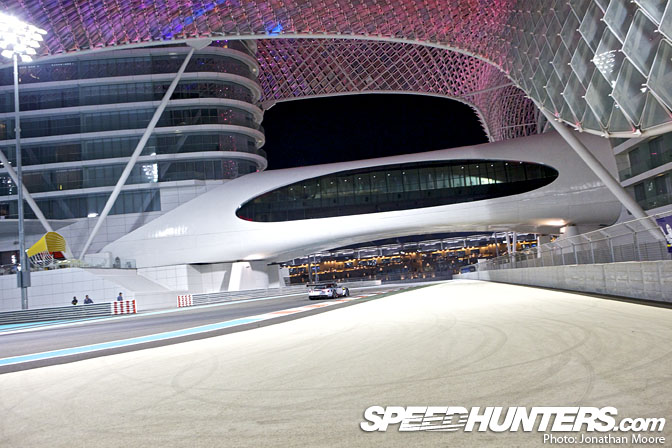 Once again the Yas Marina circuit delivered an awesome display: night time, ground-pounding GT1 cars and the illuminated circuit makes the ideal gladiatorial arena for these big cars. My head is still spinning from all the noise: I've got to jump on a place to get back home, but I'll be posting some more flavour from the event during the week. 
Jonathan Moore