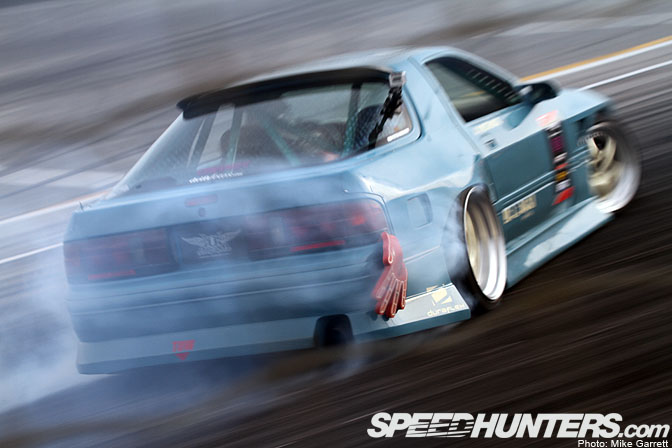 On Saturday the XDC kicked off its second year of competition with the season-opening event at Irwindale Speedway. This would be my first time shooting drift in 2011, and I had been itching to get out and shoot some sideways action for months. No better place to do that than at the House of Drift.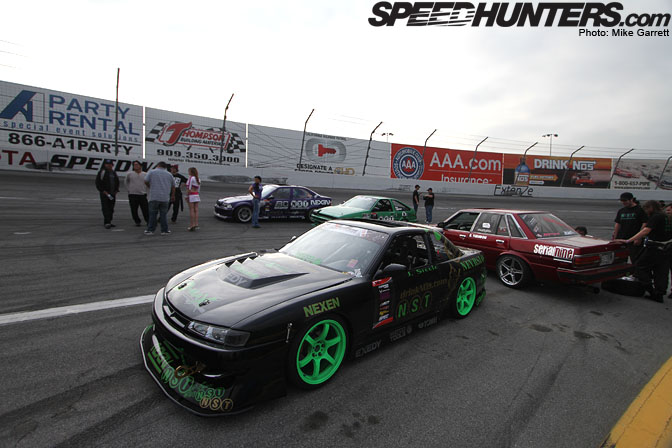 A selection of drivers from all over North America made their way to California for the event. As usual, the state of Texas had a large contingent on hand.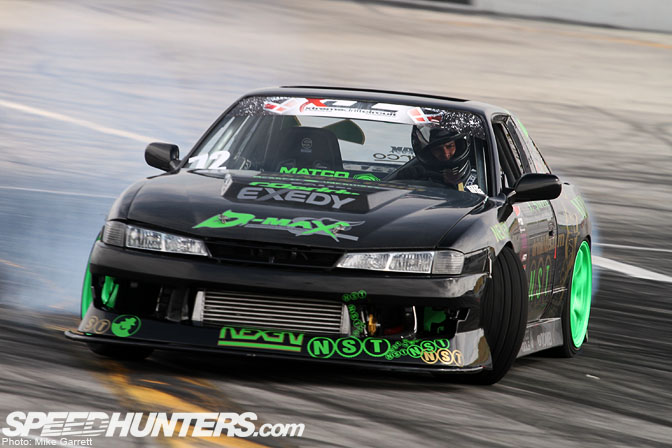 That included Josh Steele in his fresh looking S13.4. That's not a splitter under the front bumper, but an external bash bar. Clever.
Irwindale is not an easy course to master, and I have always have the utmost respect for the up and coming guys that go out and rip on this track. Forest Wang is no stranger to the banking at Irwindale, and it showed in his aggressive, smoke-filled runs.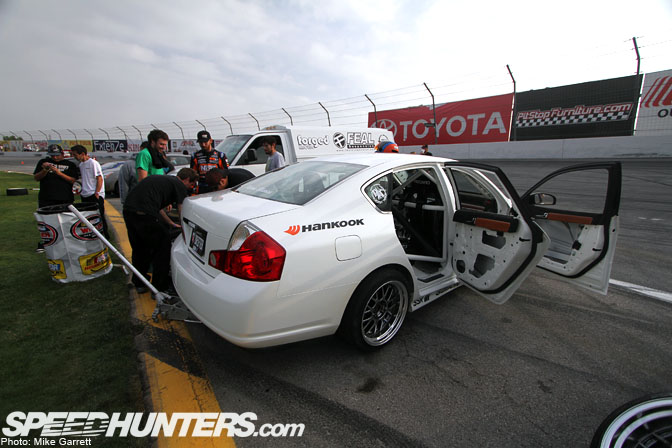 While the competition on the track was one draw, I was just as excited to see Chris Forsberg's new Infiniti M. Here we see the big four door just before its loaded up with a few lucky passengers.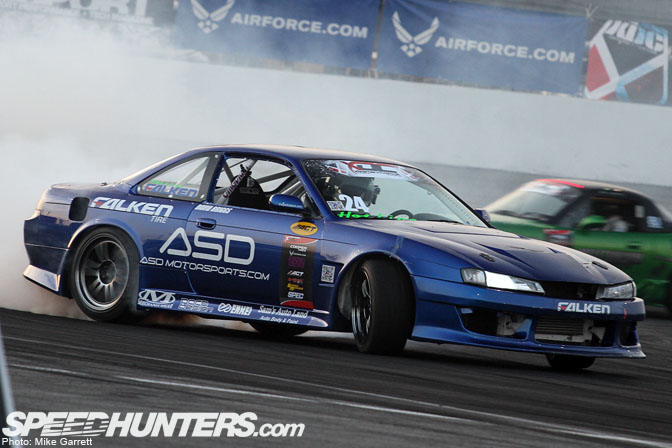 Dave Briggs debuted his refreshed S14 at this event, just completed by JTP's shop Hot Line. Early on it was clear he'd be one of the favorites to win it.
Another big part of the weekend was the Remix Car Show, which seemed to draw just as many people as the drifting itself.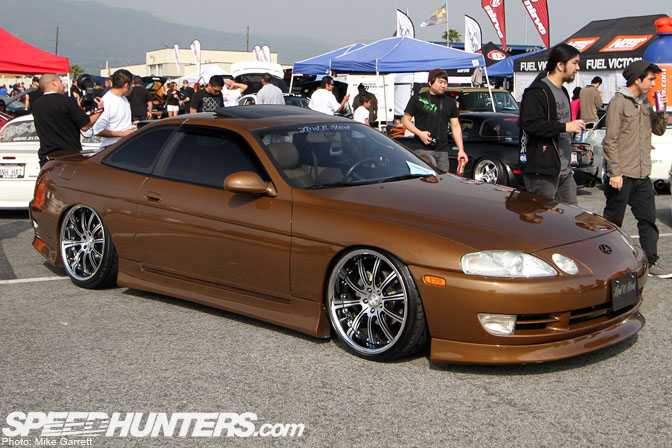 A lot of the cars were a bit too "showy" for me, but not all of them. This Lexus SC looks just right.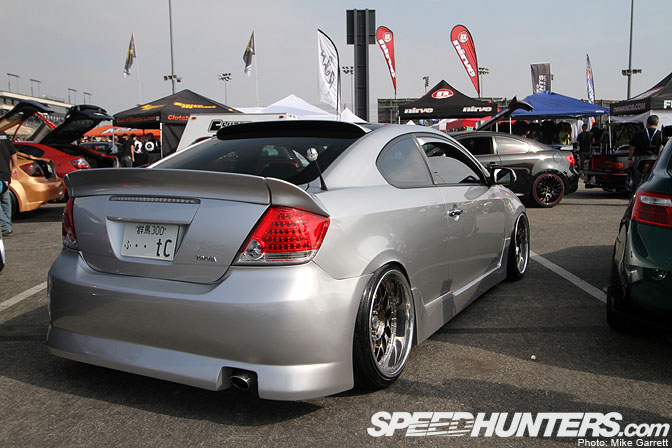 How about a VIP-inspired tC?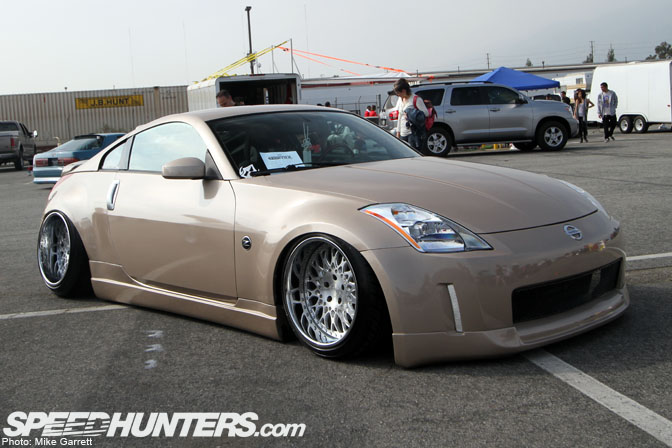 After spending some time around the car show, it seems that the "stance movement" is showing no sign of stopping. You can't deny the visual appeal of a car like this Z33.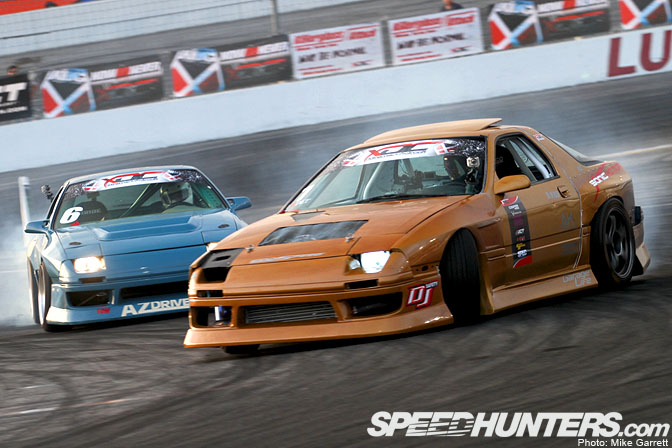 Back on the track, here's is the twin FC battle between Daniel Kuo and George Marstanovic. Daniel's car is sporting traditional rotary power while George is packing a V8 swap.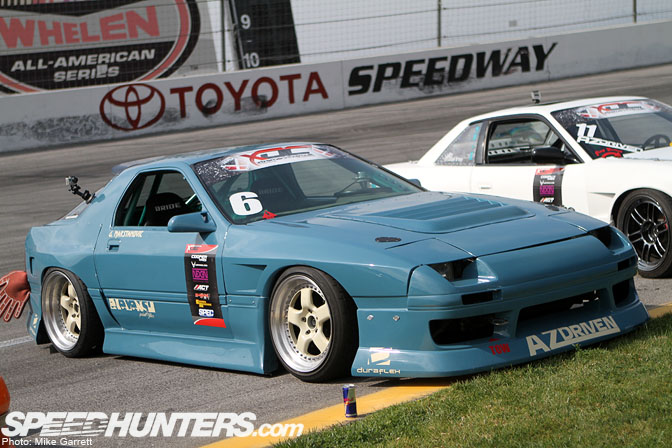 All in all, George's RX7 has to be one of my favorite cars in the US scene right now. Very stylish and obviously very functional.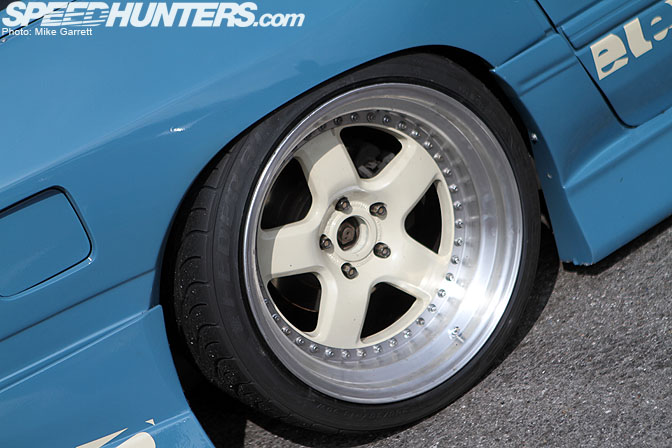 Looks like Panasport G7's. Undeniably one of the coolest wheels ever!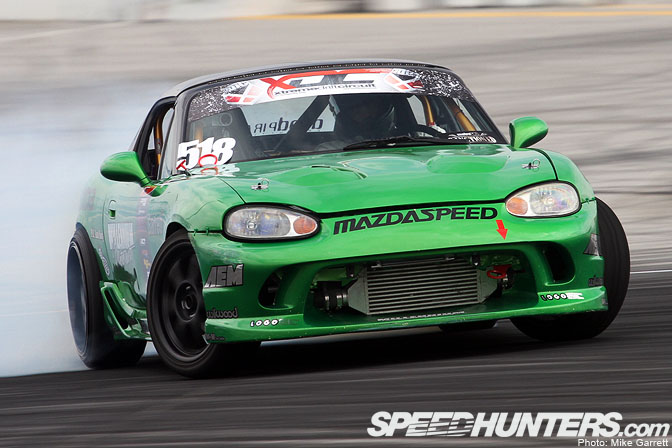 Mr. Jeff Abbott is back for another year of his competition in his NB Miata. Hopefully we will seem him out at some more Formula D events this season.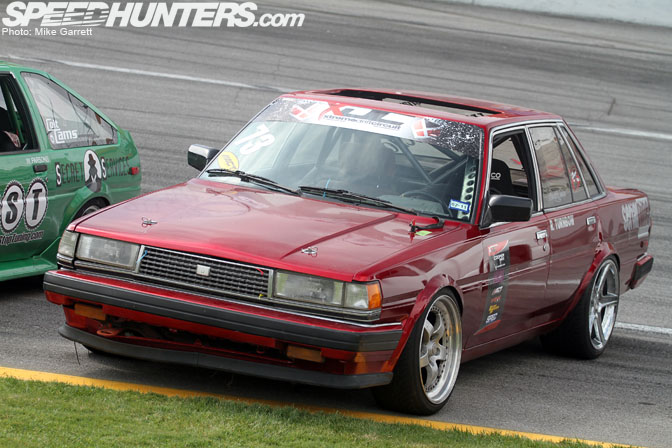 One car that stuck out among the field was Robert Turnbow's 1JZ-powered Cressida from Texas.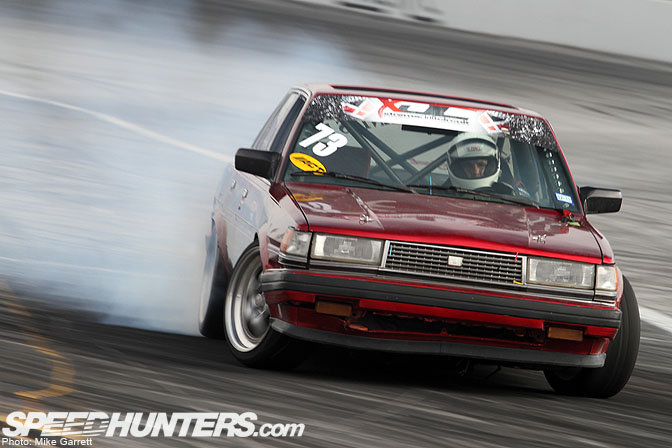 There was something cool about seeing this old Toyota out there mixing it up with the S13s and S14s.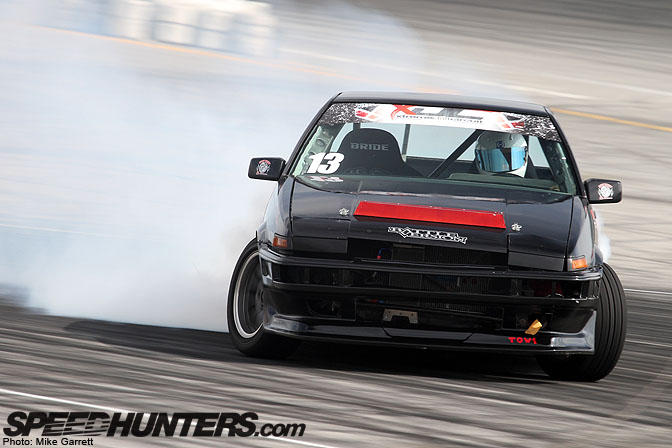 Speaking of old Toyotas, don't forget the 86! This is one of two Corollas that were competing on Saturday.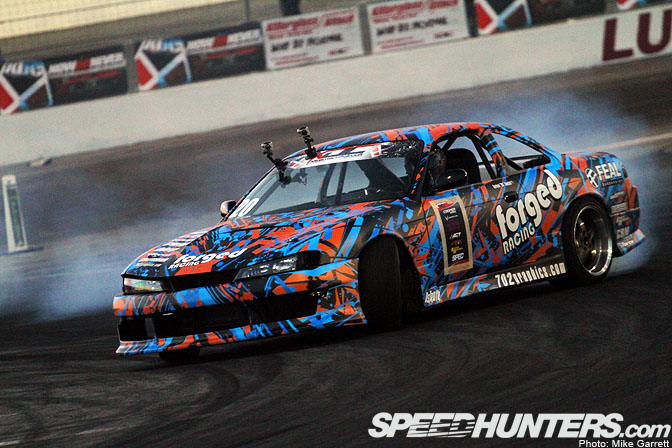 At the end of the day, Odi Backhis in his wildly colored S14 would take second place in the tandem competition.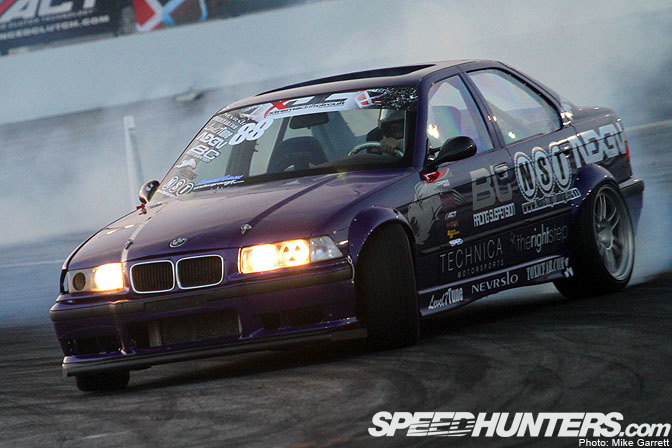 And the winner? That would be last year's XDC season champ Chelsea DeNofa in his BMW E36. Not only were his runs aggressive, but they were consistent – and that is one of the most important things when all is said and done.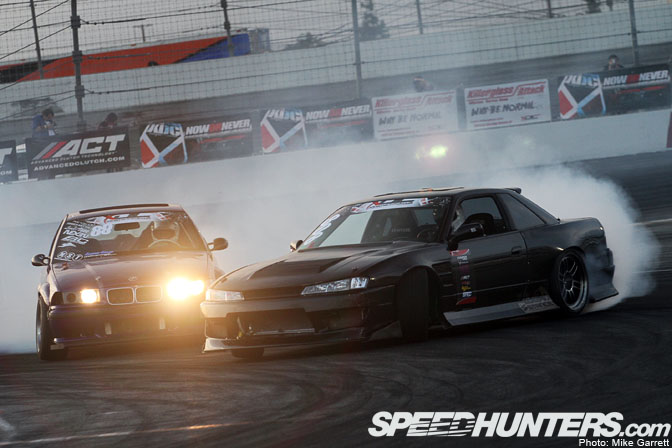 Stay tuned! I'll be Back soon with more action from XDC at Irwindale Speedway.
-Mike Garrett