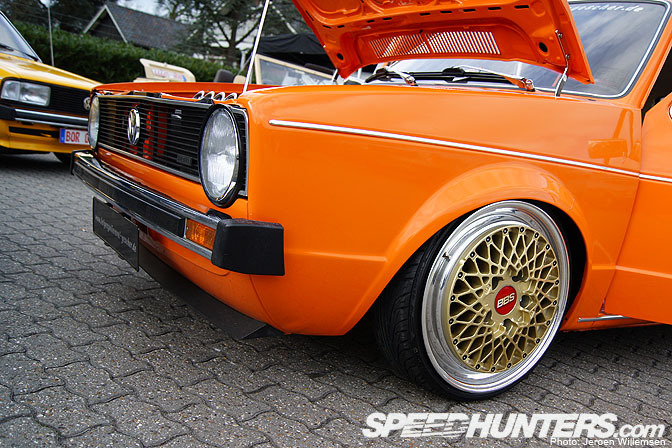 I've just got back from my first meeting this year. The weather is getting better and the winter projects are done so it is time to show them off. So a lot of VW enthusiasts brought their daily rides and project cars to the Midwinter meeting organized by Team VW Speed. There was a wide variety of different cars present, making this a great event to spot some nice cars and see some of the trends that will surface in 2011.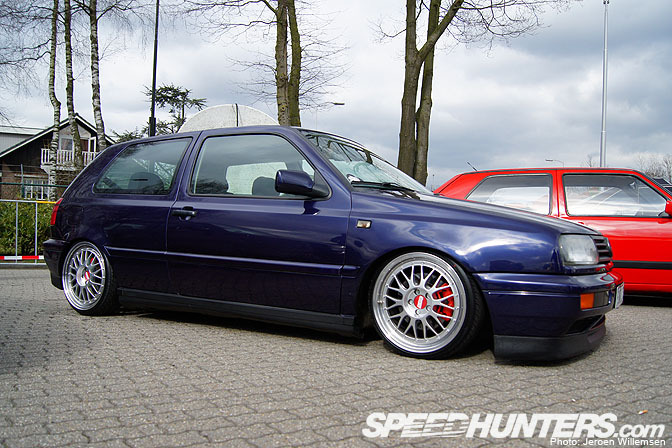 The Golf MKIII was a popular platform and lots of them came all the way from Germany to attend this show. This version with BBS LM wheels and Vento headlights looked particularly good.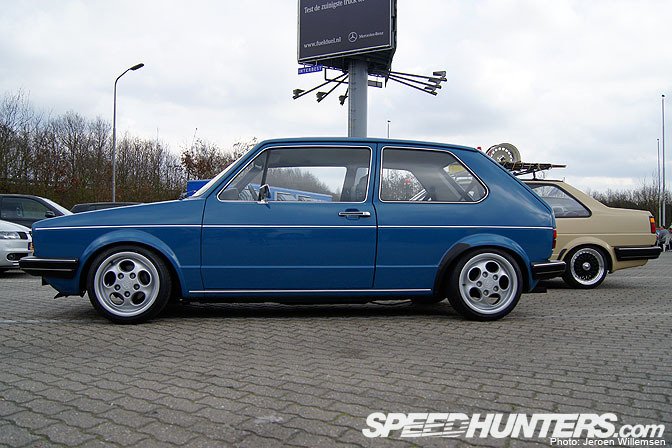 The MKI came in a lot of different guises, from full on show builds to complete stock versions and everything in between like this version. I really liked the color on this one and the 'phone dial' Porsche wheels looked spot on.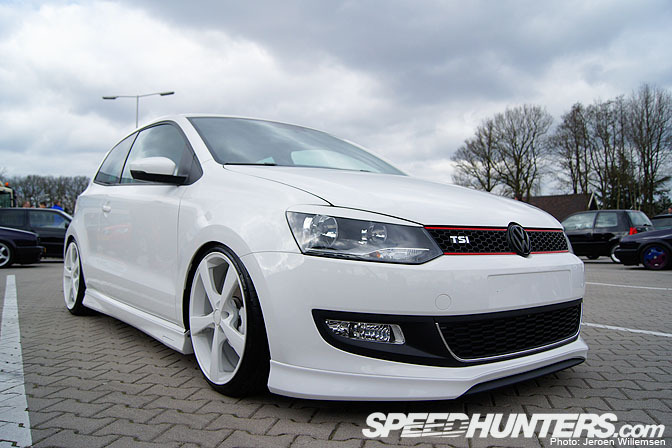 This Polo is one of the latest generations and already featured a full kit, wheels and a nice drop.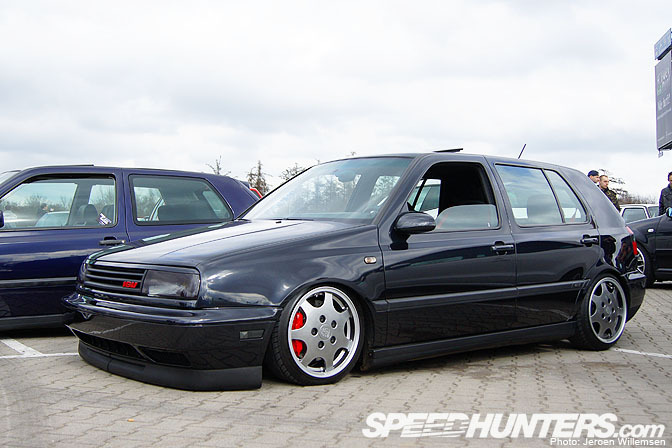 Here we have another MKIII with Vento headlights that has been smoked to give it a more sinister look. This one was really low and rolled on a set of Porsche wheels.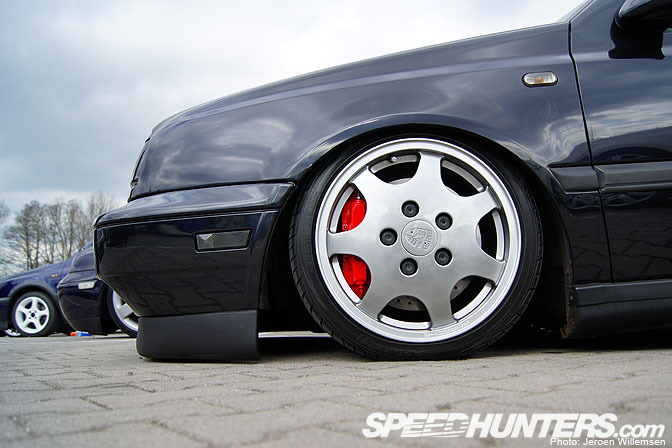 I told you it was low.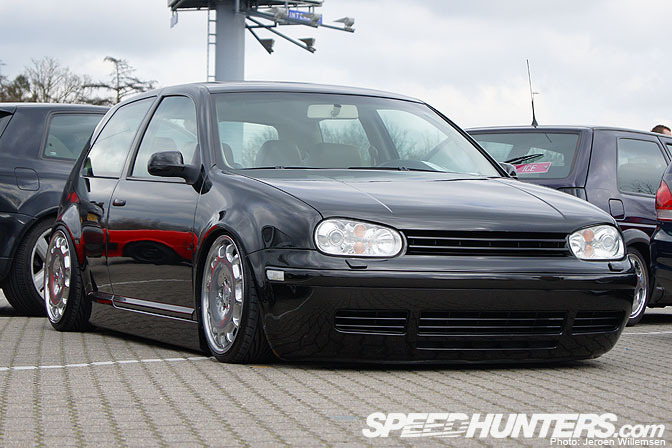 It is still very popular to mix mash wheels from higher end cars. This MKIV had a set of Carlsson wheels originally intended for a Mercedes.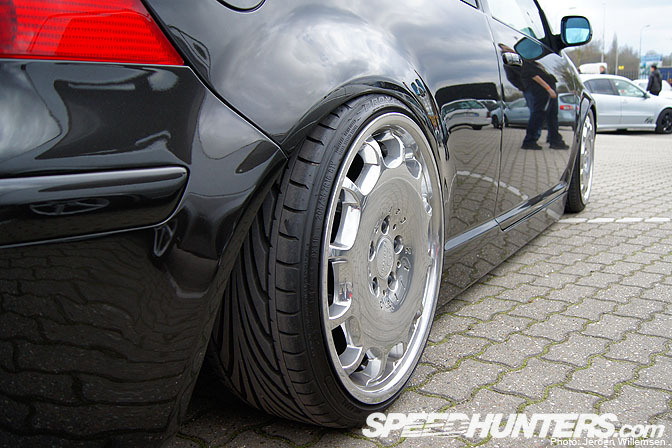 The fitment of the rear wheels was perfect but the front wheels would have looked better if the owner used a bigger spacer.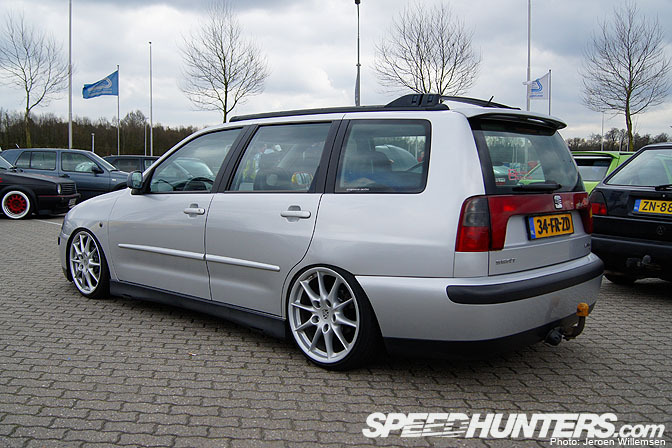 When you need a bigger car because you need to bring the kids to school doesn't mean you have to stop modifying. This Seat Cordoba is the perfect example with a nice drop and a set of Porsche wheels.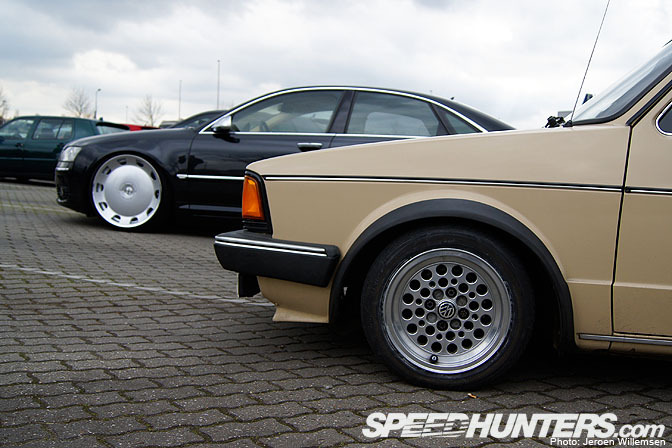 Old school versus new school, which one would you pick?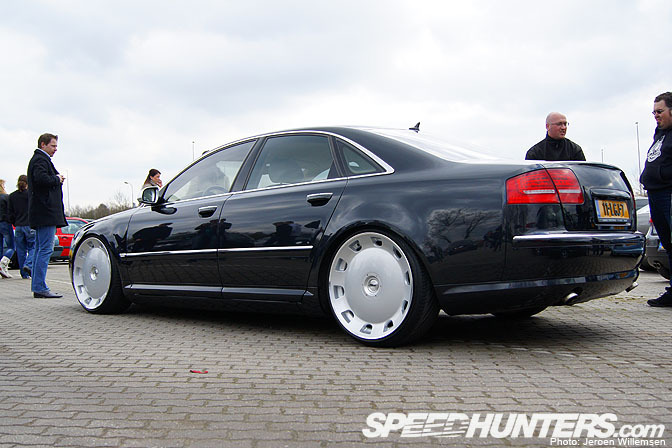 When this Audi S8 rolled in it provoked a lot of comments. They ranged from good to bad. I'm still undecided but you can't deny the visual impact.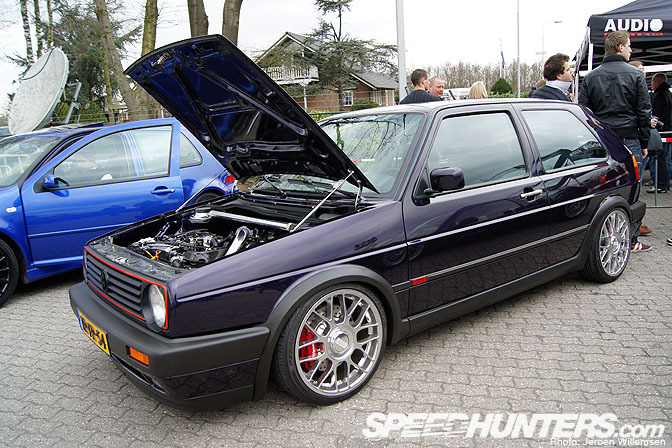 This MKII rolled hard on a set of chrome BBS wheels and big power upgrades.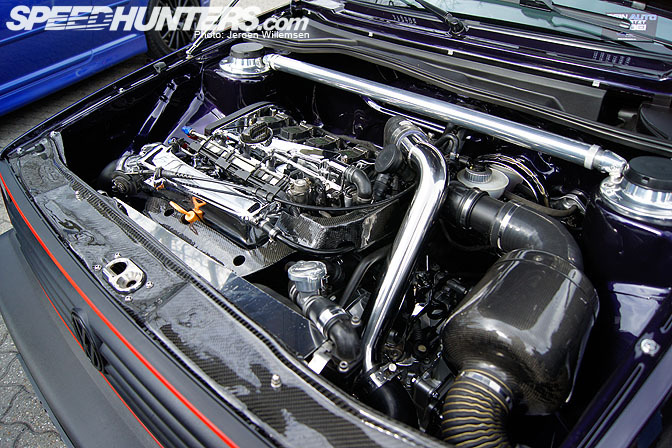 The engine bay was covered with a lot of carbon details and chrome pieces.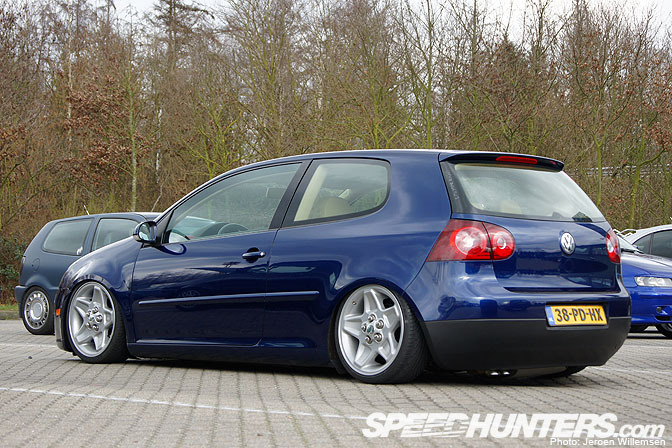 These Land Rover wheels are going to be next big thing. I think that these wheels are going to be a big hit this year. They looked perfect on this MKV.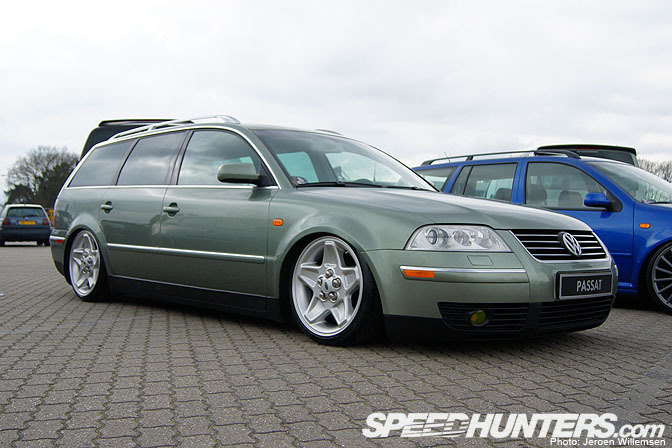 But they also looked great on this Passat so I expect to see them pop up on every thinkable VW platform this year.
I'll have some spotlights and a part 2 ready to go this week.
-Jeroen Willemsen