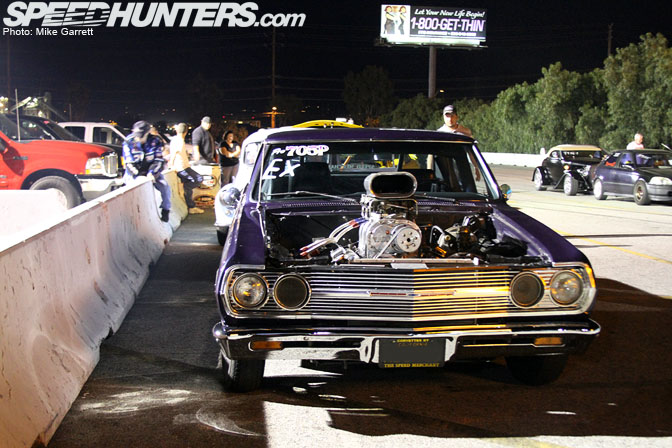 As we feature meets this month, I'm making an attempt to get to as many local LA area gatherings as I can. Last Saturday I hit up Cars & Coffee and yesterday night I headed to Irwindale Speedway for another one of SoCal's great weekly gatherings – the Thursday Night Drags.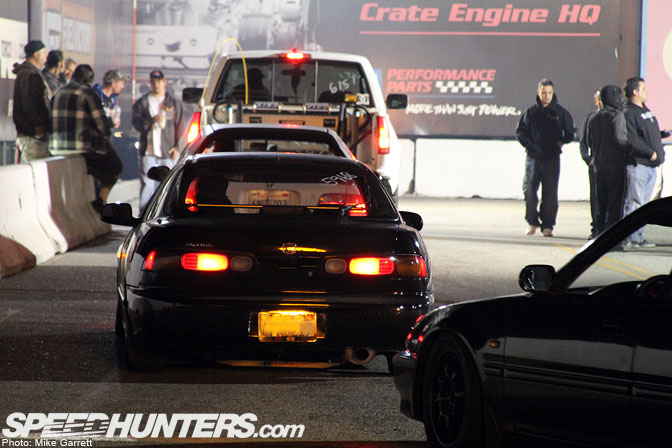 While this is a motorsport event, its weekly, informal nature makes it a prime a spot to observe LA's car culture. After fighting rush hour traffic on my way to Irwindale, I arrived to find the staging lanes packed with a variety of vehicles.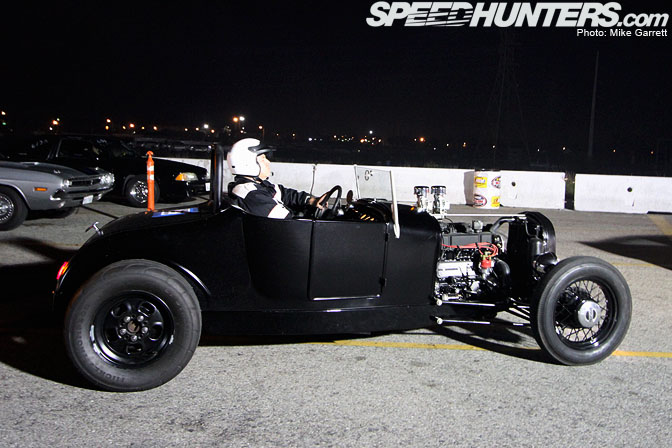 Wandering around, I found this very tough looking roadster out for some eighth-mile action. Looked pretty quick for an old hot rod!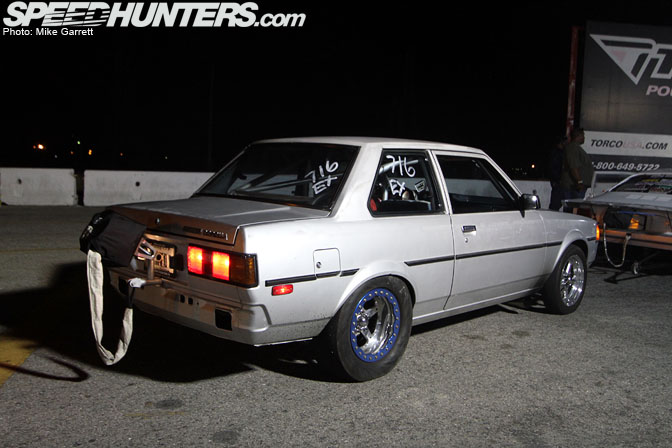 This little 70-chassis Corolla was one of my favorites of the night. Seriously fast.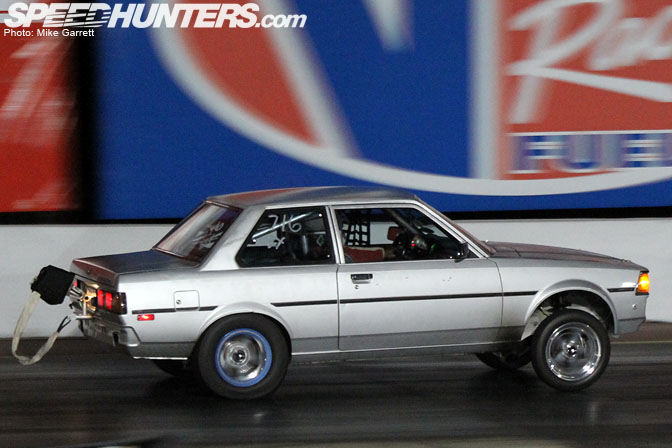 The combination of a high power turbo four and an extremely light weight, short wheelbase chassis is sure to bring some scary looking runs down the strip.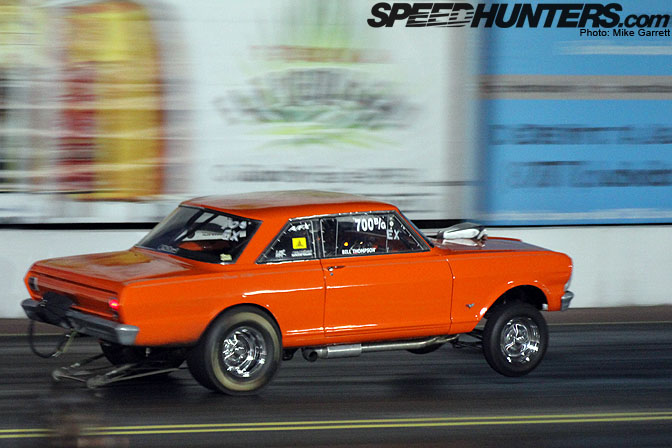 Speaking of the scary, this Nova ripped down nearly half the track before its front wheels came back down to the ground.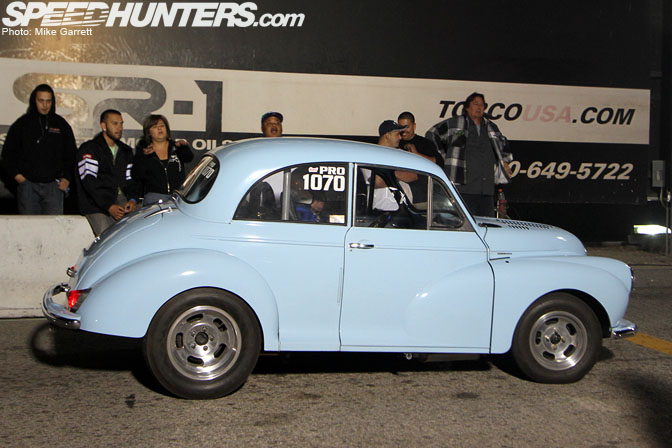 While there were a huge amount of Mustangs, Camaros, and Hondas out there – it was the unique vehicles that really caught my eye. Cars like this V8-swapped Morris Minor.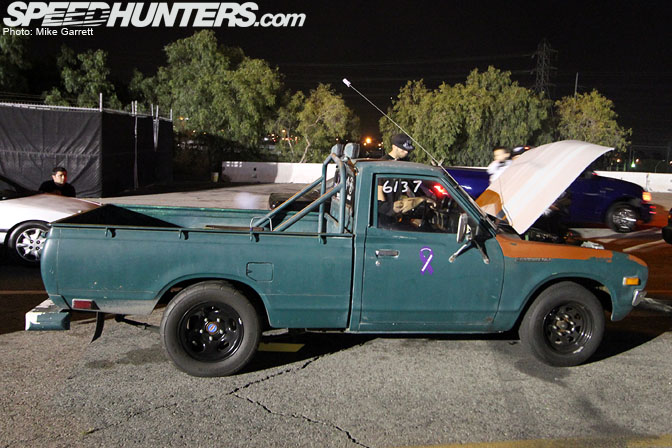 This weathered looking Datsun 620 pickup also had V8 power in the hood, pushed well into the firewall.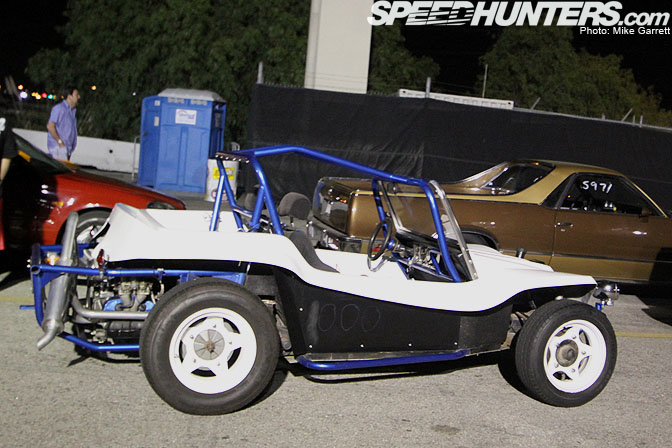 One fellow was even drag racing his VW-powered buggy. Run what you brung!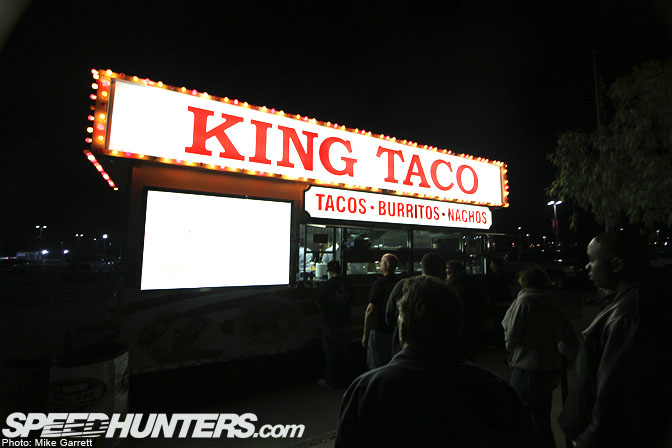 Of course no trip to Irwindale Speedway is complete without dropping by the King Taco stand. It's a SoCal tradition!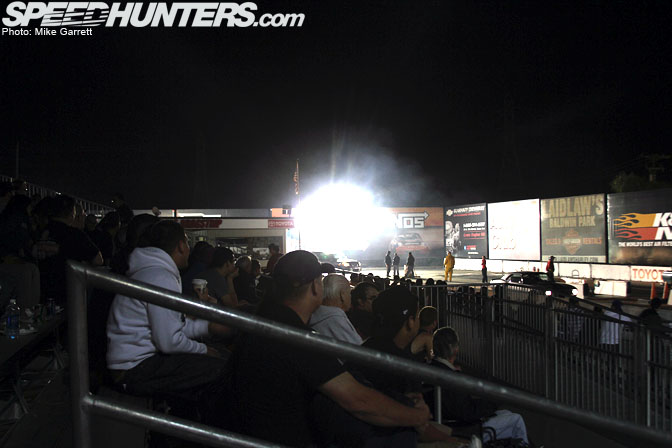 After munching on a very spicy burrito, I headed to the grandstands to have a watch of the on-track action.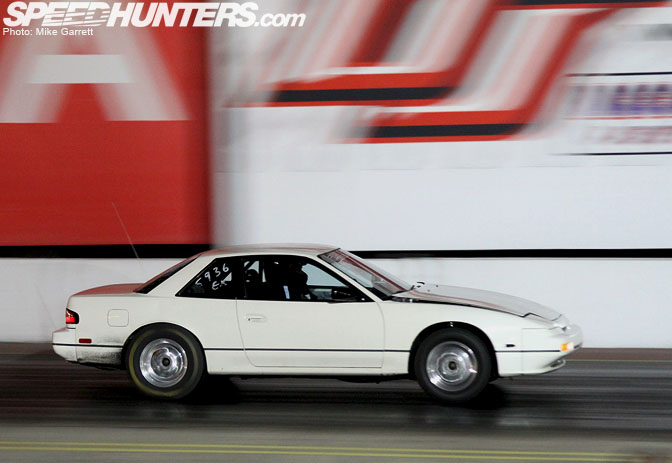 You see tons of V8-powered S-chassis in the drift scene these days, but how about on the drag strip? This S13 was flying!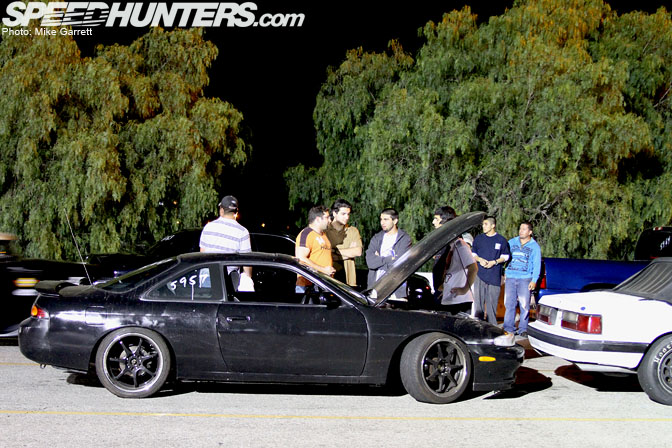 This S14 meanwhile was sporting more traditional SR power.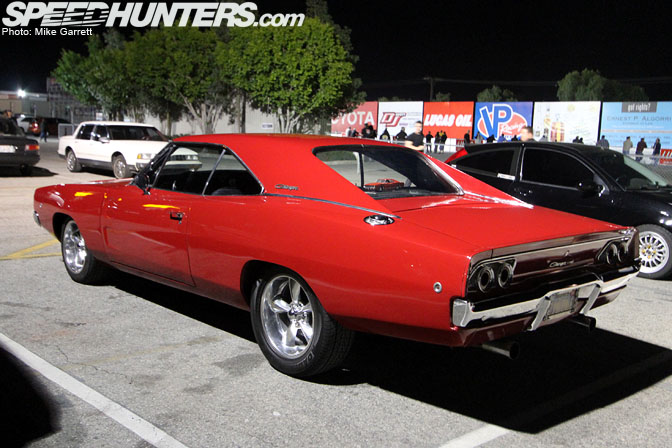 I also spotted a few cool machines in the parking lot. This beautiful red Charger was one of them.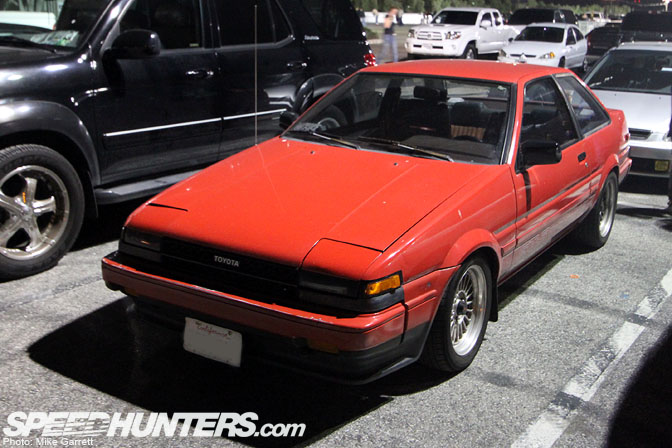 Also was digging this US-spec Corolla GT-S Coupe.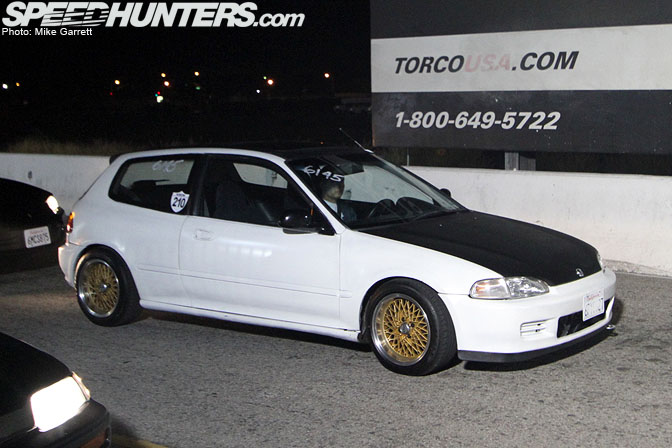 There were at least a dozen Civics out there. Some, like this white EG were more street-oriented.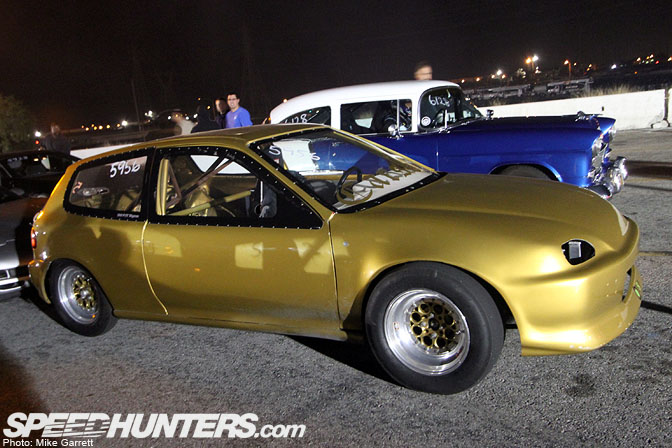 Others were much more serious. Interesting to note that this Civic is sitting alongside a '55 Chevy. Two iconic automobiles of two very different generations.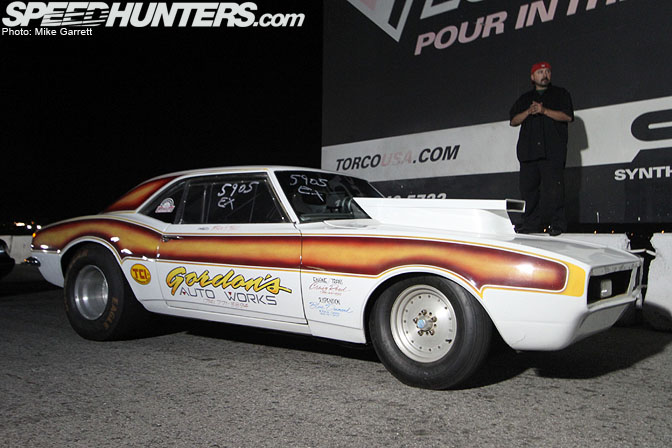 Love the '70s looks of this Camaro. Especially that striping!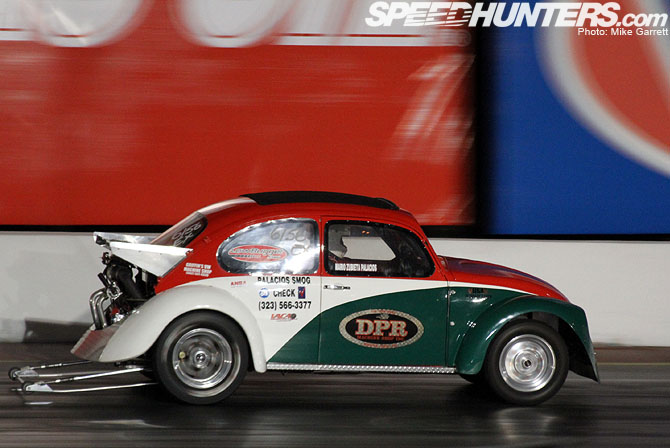 No California drag event would be complete without a few aircooled VW's.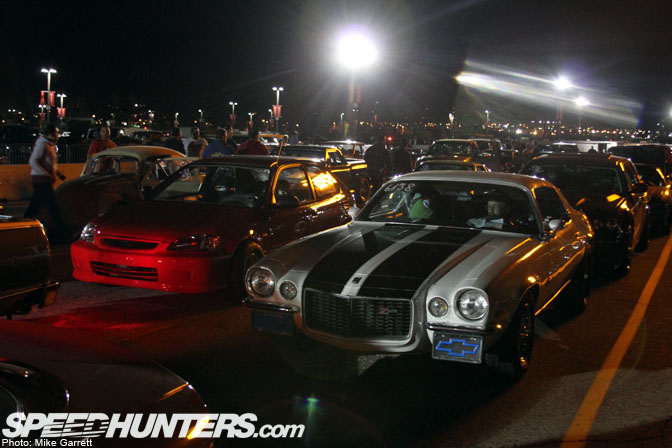 Yep, just another Thursday night in Irwindale and another reason why SoCal has one of the world's best automotive scenes.
-Mike Garrett