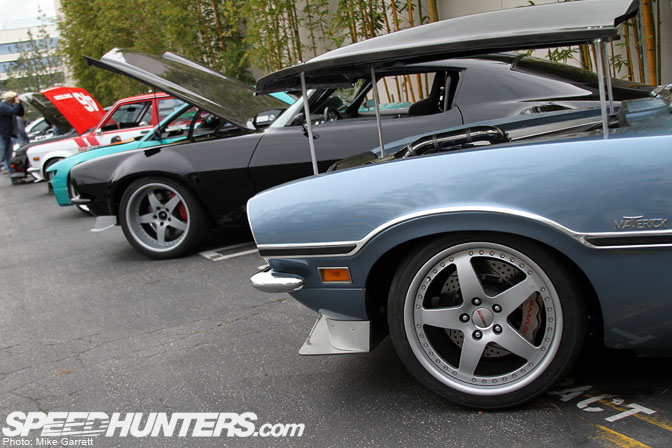 Let's take a third and final look at Saturday's NFS SoCal event. With some of the best cars the Southern California has to offer making it out to El Segundo, I couldn't think of a more fitting event to wrap up our month long celebration of the car meet.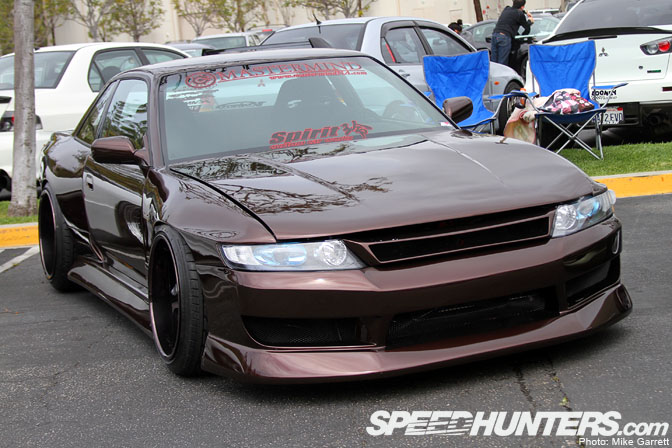 Here's another shot of the Mastermind V8 S13. There's something about the combo of legit JDM looks and a beastly American heart that makes me love this car.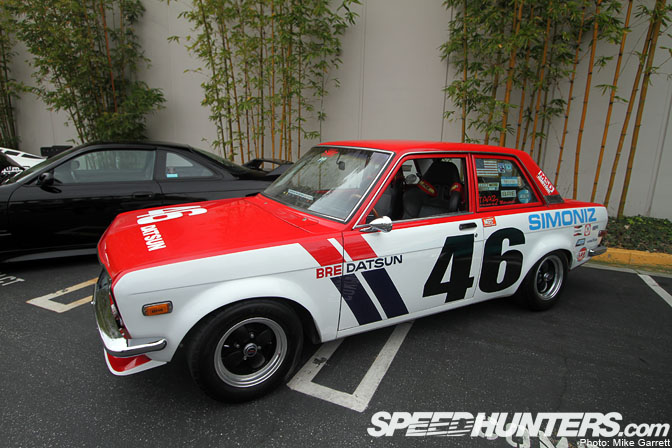 Lawrence Keller brought out his BRE Datsun 510 replica for the day – another fine addition to the Speedhunters selection of vehicles.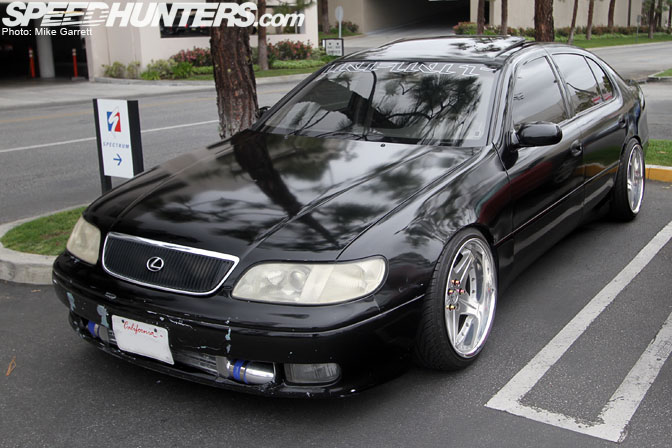 We never got the great JZX cars in the states, but something like this JZS147 GS300 makes a fine substitution when it comes to building a gangster four door.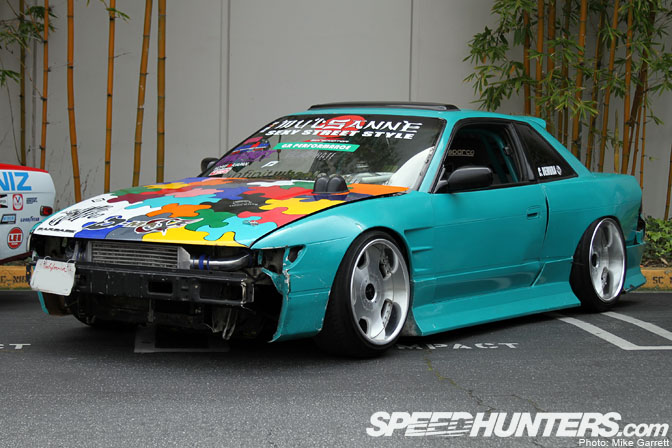 This colorful S13 has 1JZ muscle under its jigsaw puzzle hood.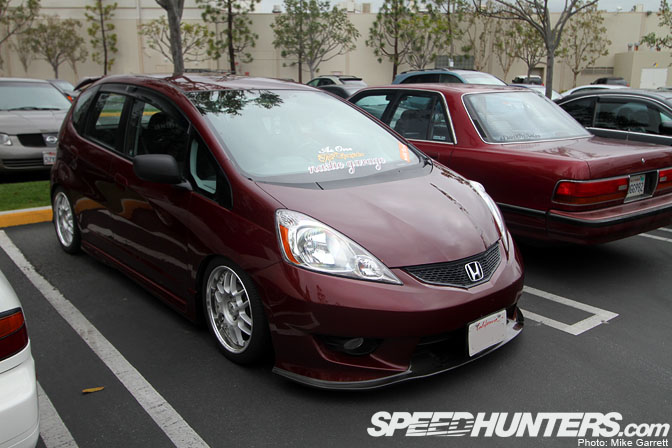 I spotted this stylish looking Honda Fit in the parking lot late in the day. Looks like a custom color if I'm not mistaken.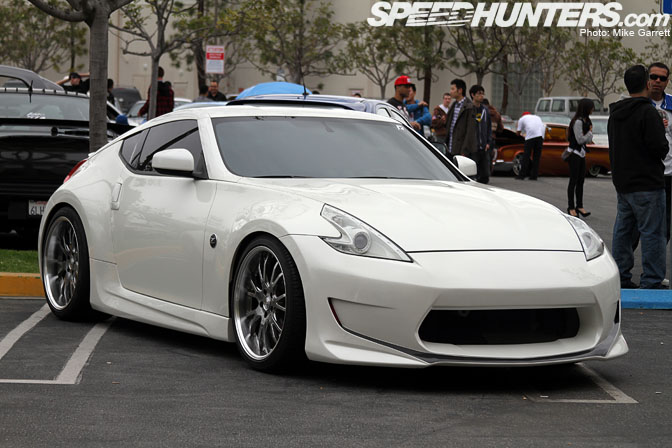 370Z kit with a full Amuse kit. Awesome.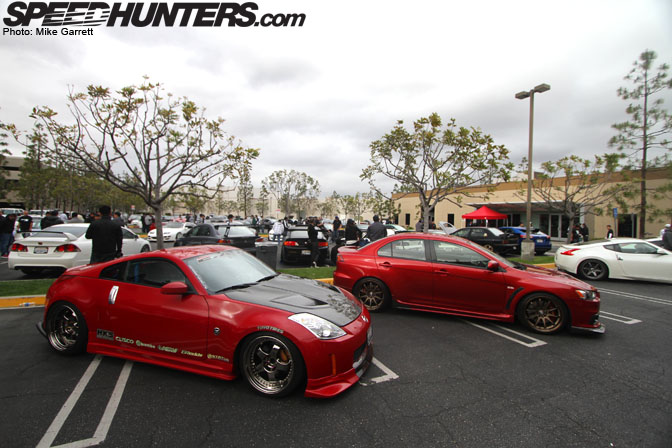 A Z33 sitting alongside the Modified Magazine Evo X project car.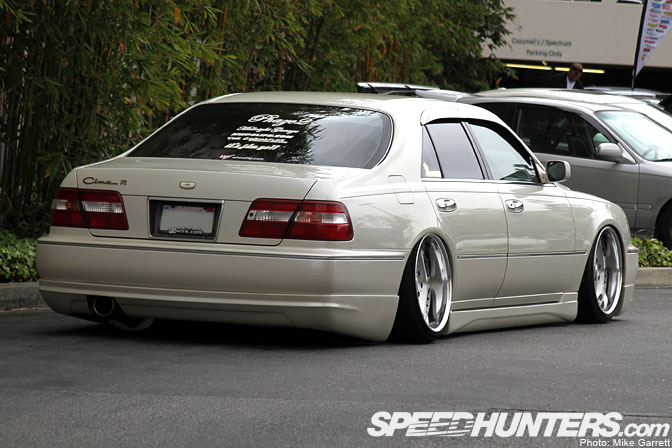 A bagged Y33 Q45 added the perfect VIP touch to the meet.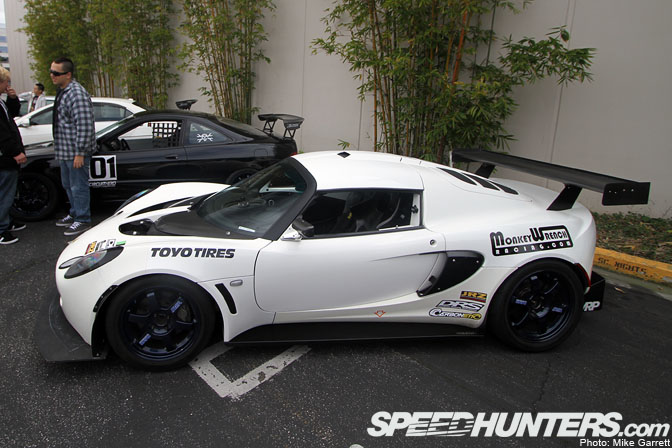 This hardcore time attack Louts on the other hand is pretty much the exact opposite of a plush VIP sedan.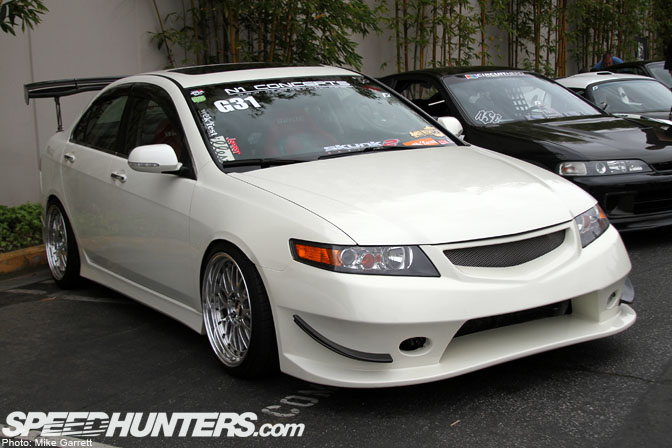 Dare I say this is the coolest TSX in the US right now? Hard to believe this thing left the showroom as Acura's modest entry level sport sedan.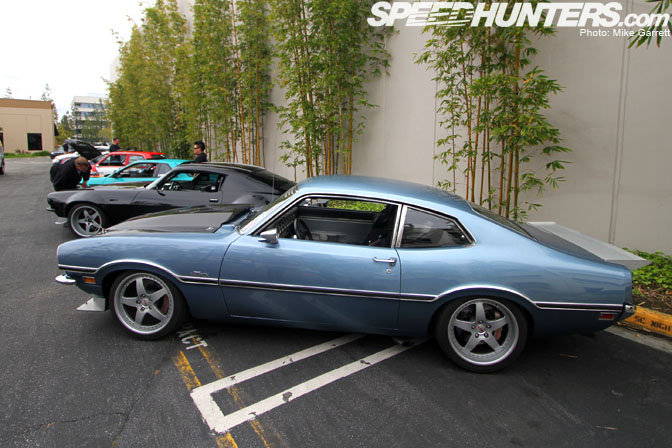 Our friends from Spectre Performance brought two cars out to the meet. One of them being the infamous 2JZ-powered Ford Maverick. Yep you heard that right, a Maverick with the heart of a Supra.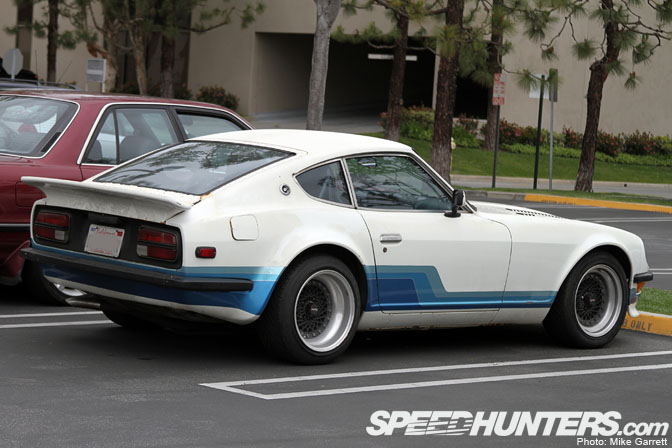 Gotta dig the old school looks of this S30Z, especially those graphics!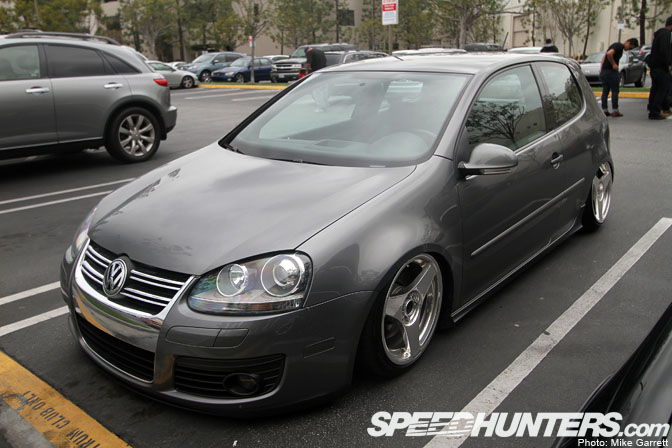 Another one for the Euro crowd – a MK5 Golf pulling off three-spokes rather well.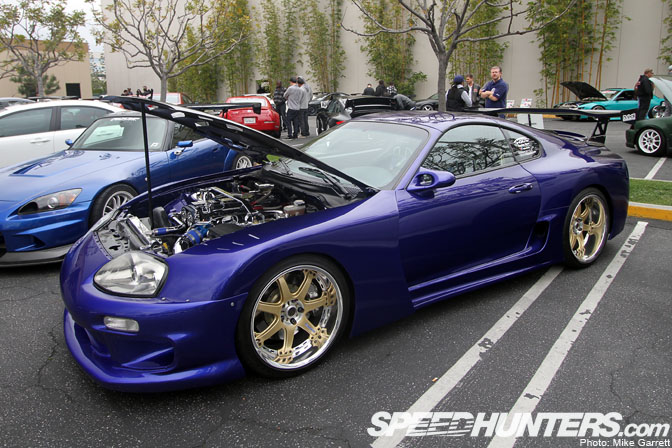 This wide body Supra should satisfy all of your wildest import tuning fantasies.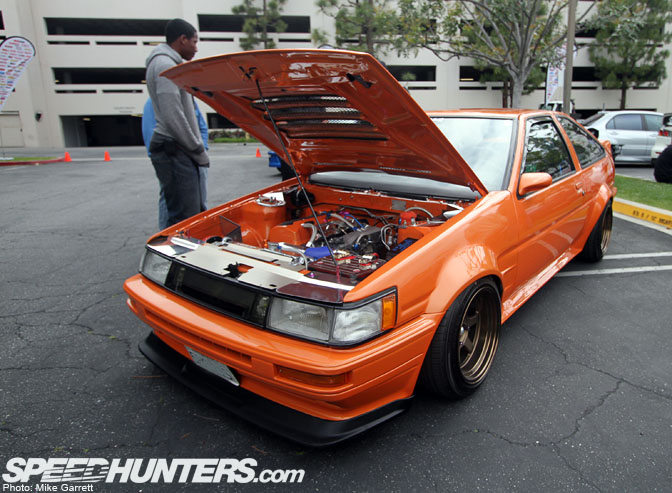 I'd seen this beautiful S2000-powered Levin at a few events in the past and was pleased to see that it was out there again on Saturday. This thing is spotless.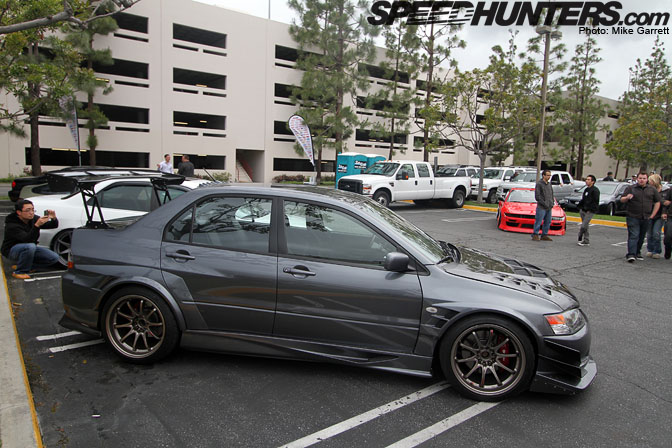 Another Evo loaded up with Voltex parts. Function has never looked better.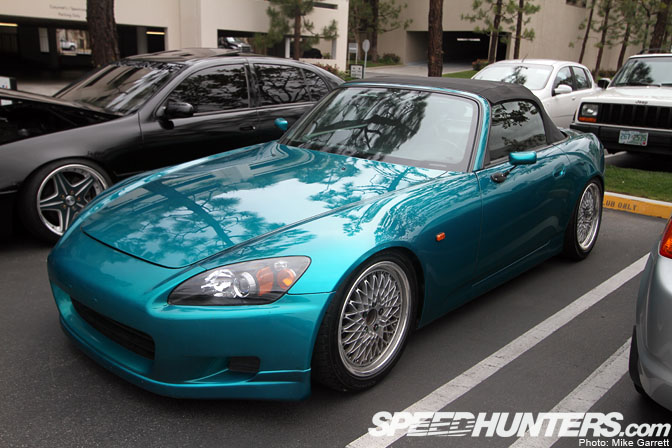 There's something very cool about S2000's in custom colors.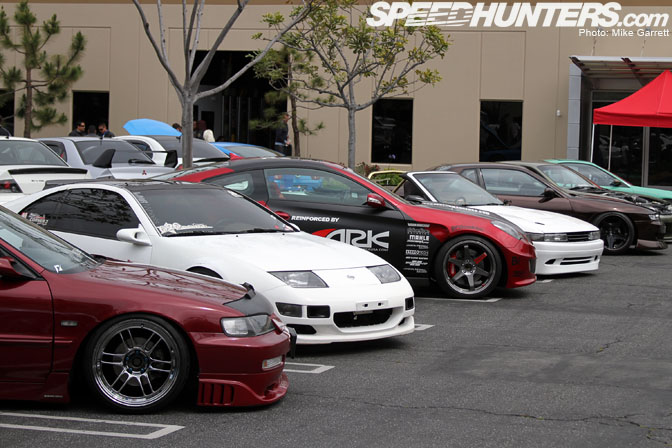 Well that will just about do it for my coverage of our first ever NFS Socal event.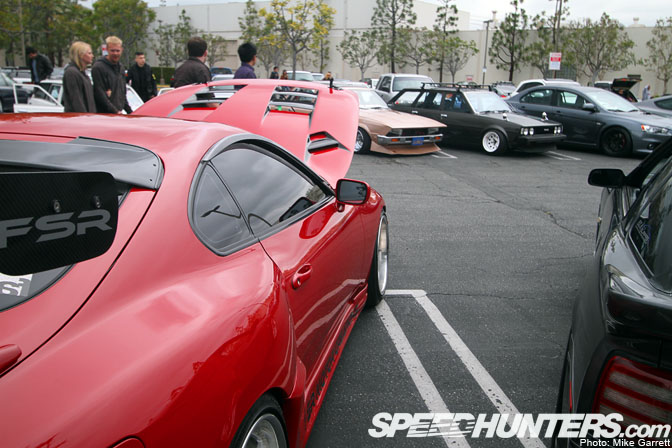 Once again I'd like to thank everyone who came out. Hopefully we will be able to do something like this again in the future.
Until next time!
-Mike Garrett