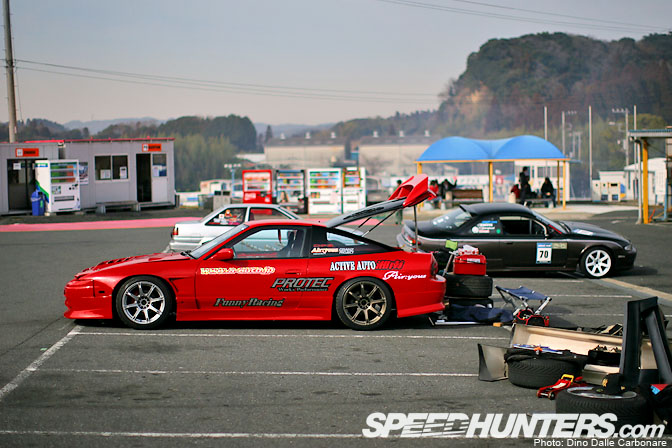 There's no doubt 2011 will be a pivotal year for Japanese drifting. While a new grassroots series gets launched, the established professional championship is forced to reinvent itself. MSC however, seems to have survived all of this, for the simple fact that it has always done it's own thing, trying to bring those that enjoy drifting for what it is, together at a local level. You can really sense this at MSC events…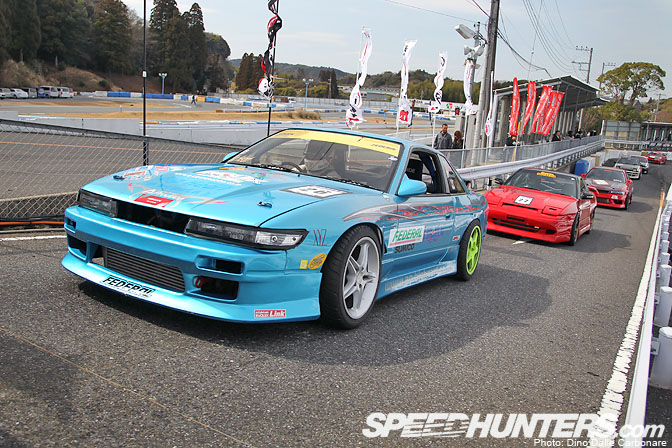 …where a family atmosphere takes precedence over outright competition.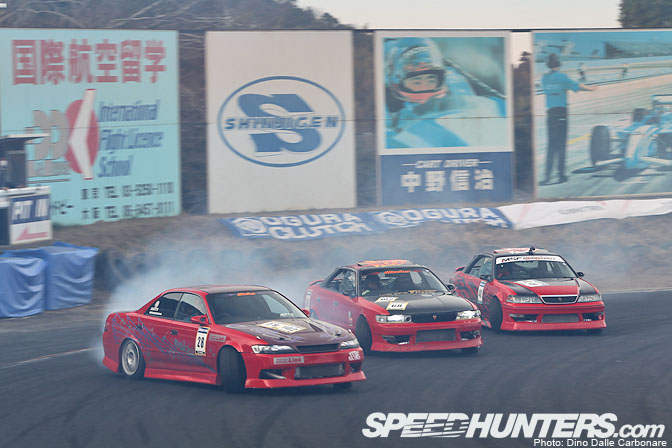 Then of course there are aspects that have always made MSC unique like the triple drift, something that goes back to the real roots of the sport where multiple team members attempt to drift in tandem with each other.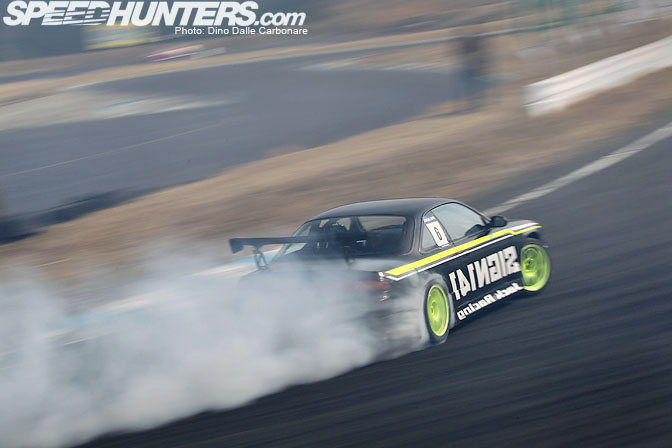 But what MSC is all about is to promote and grow drifting at an amateur level by guiding drivers in the right direction thanks to the input of guest-judges and pro-drifters. The result is very evident as competitors strive to push their techniques, honing their skills and attempting to nail those hard lines that will yield the highest score from the panel.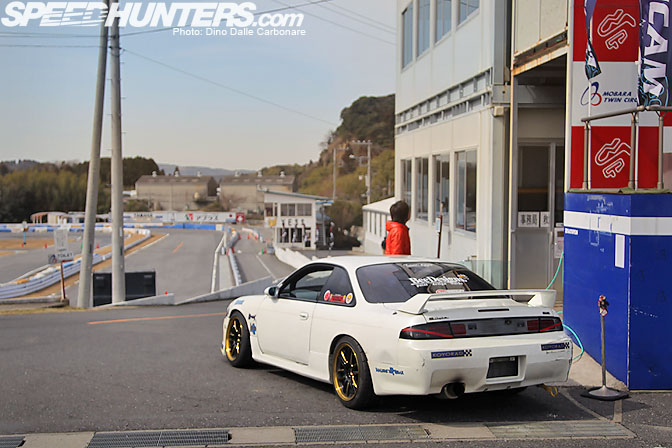 It all makes for a great show and I personally like it for the variety of cars that participate…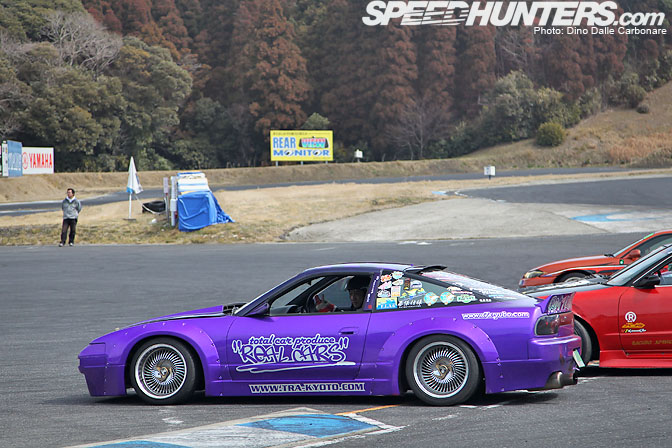 …most sporting a very street oriented style.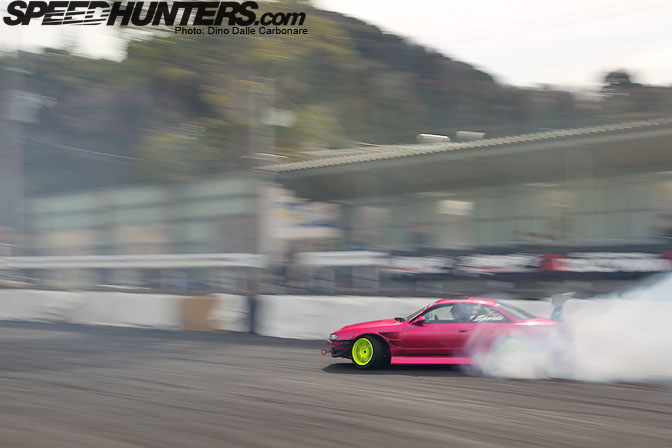 The Magician S14 hard on the power as it exits the corner during the morning qualifying round.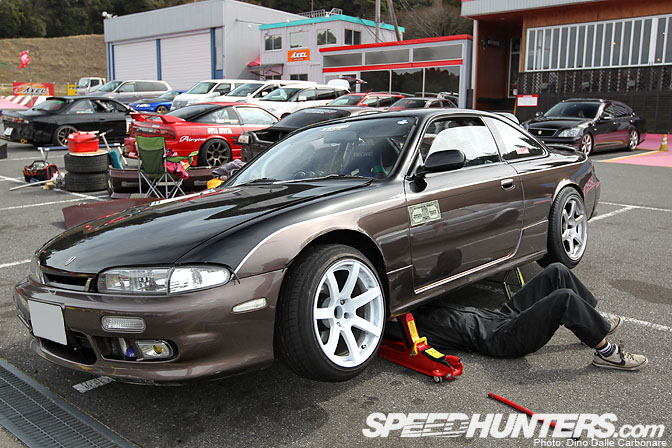 Gearbox troubles?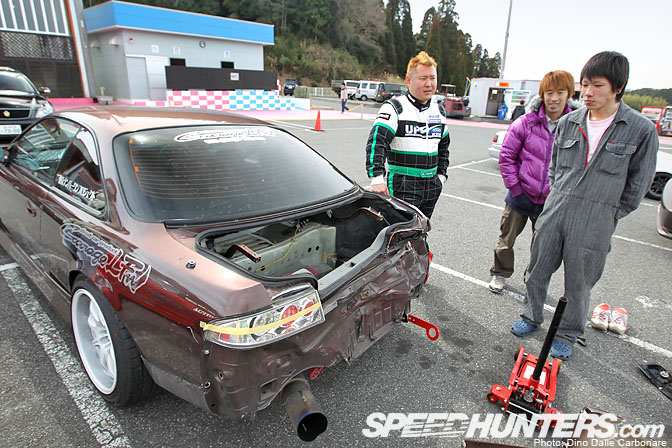 Nakatani-san from Garage LFW looking over the rear damage of his customer's S14, which was looking pretty rearranged after a hard impact with the sponge barrier.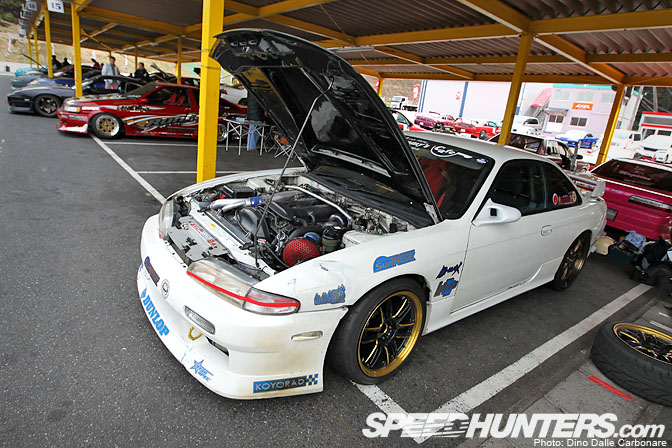 This lightly tuned S14 is what Hibino was drifting on the day. Orido was very impressed with his driving which showed tons of precision and a very clean line through the corner.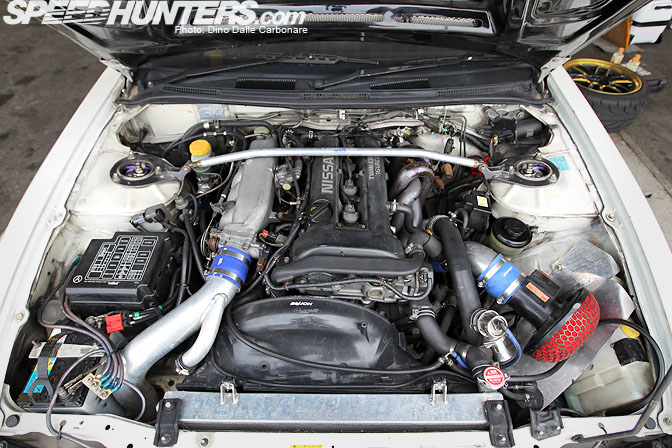 Looking over his car it quickly becomes obvious that skills are far more important than what you drive. A good drifter can drift anything he gets into, a great lesson to teach those that are trying to improve.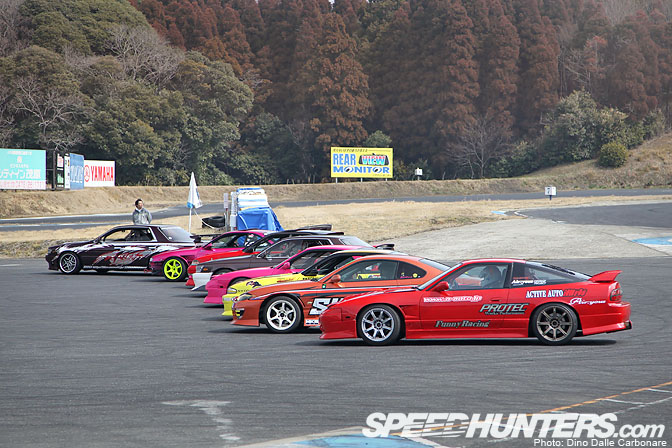 This is the expert class lining up on the track, each driver waiting to be judged one by one.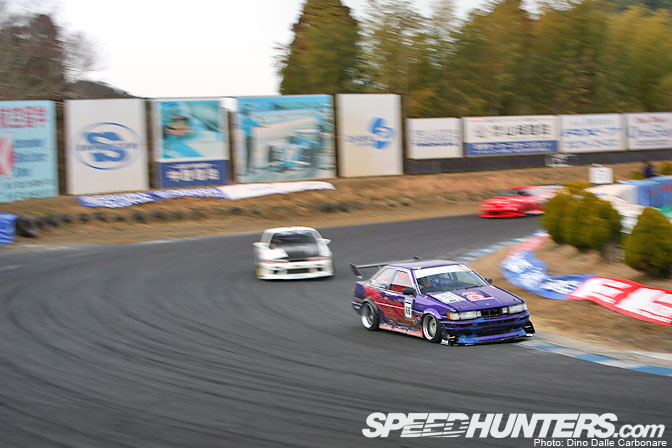 As I mentioned in Part 1, MSC isn't all about drifting, but a small grip session is also organized. Mobara is such a tiny track that lap times were in the 48-second bracket…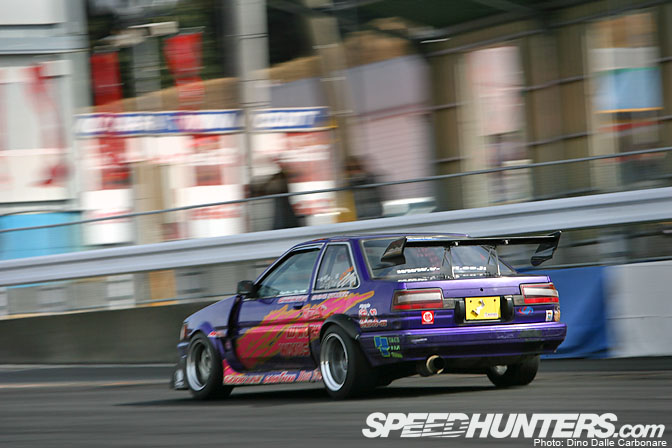 …with the tight layout favoring lighter cars like this AE86, which took the win during the 5-lap race that was organized in the afternoon. Hibino, who finished in second position in the S14, tried very hard to keep up but the gap kept getting bigger each lap.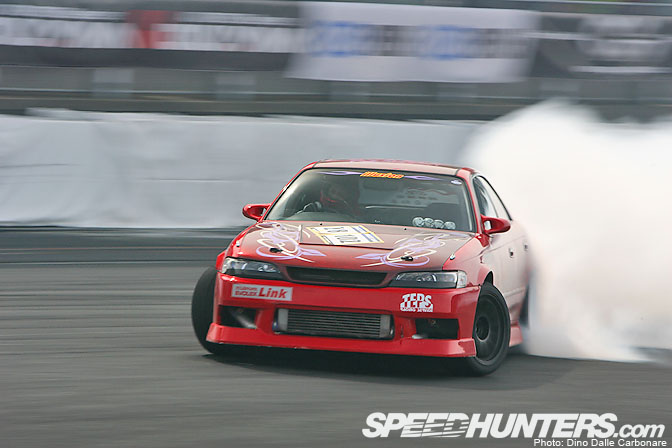 1JZ power!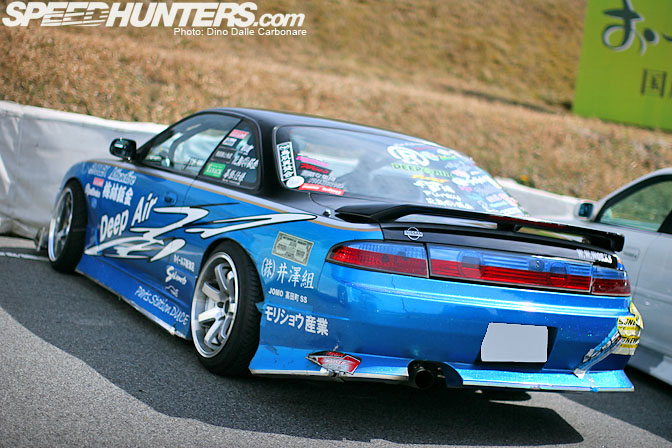 Spotted this stickered up S14 in the parking area and left a couple of Speedhunters stickers under the wiper.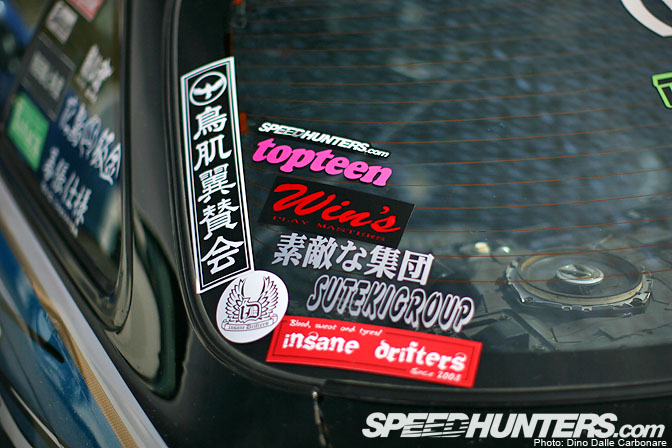 Found one already applied to the car later on in the day. Thanks to the owner!!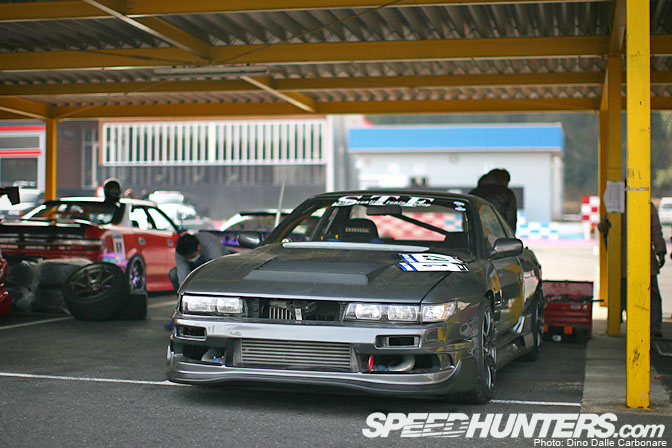 D1 driver Matsui was behind the wheel of this S13, which he shared with another driver.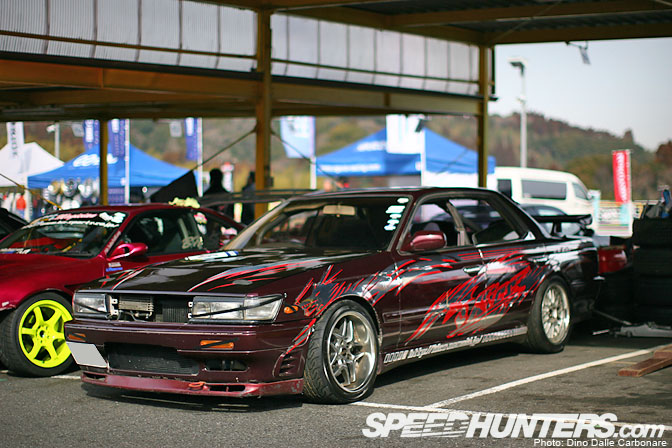 This C33 Laurel was really killing it out on track…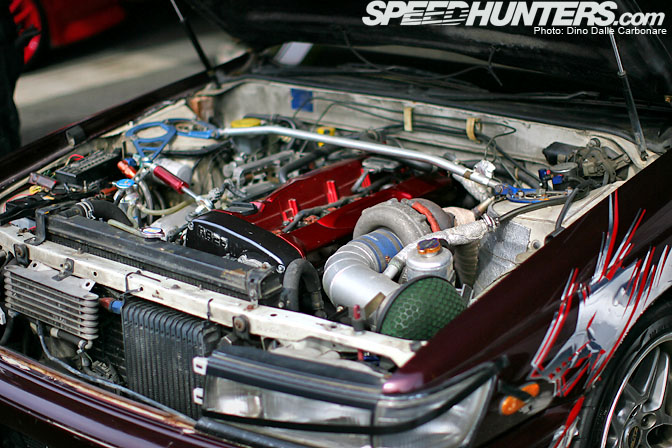 …and a quick look under the hood revealed the reason for its tire-shredding capabilities.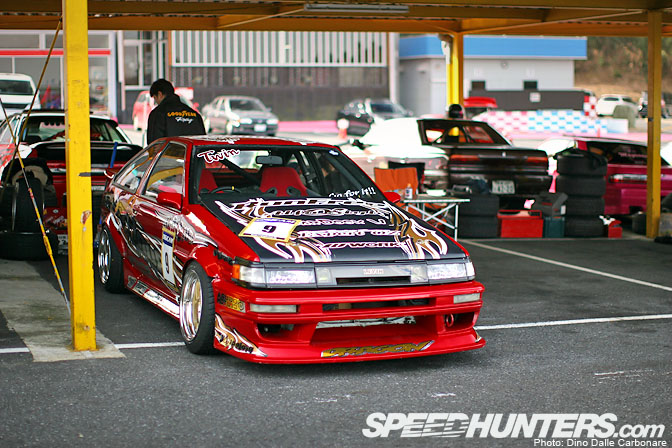 No MSC event would be complete without a Run Free AE86!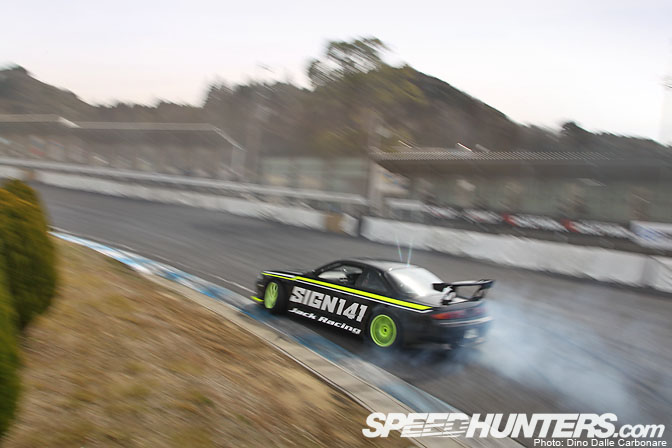 Coolest thing about Mobara is that you can really get up close to the cars as they zoom past on the inside of the judged corner. Sure gives your panning skills a workout!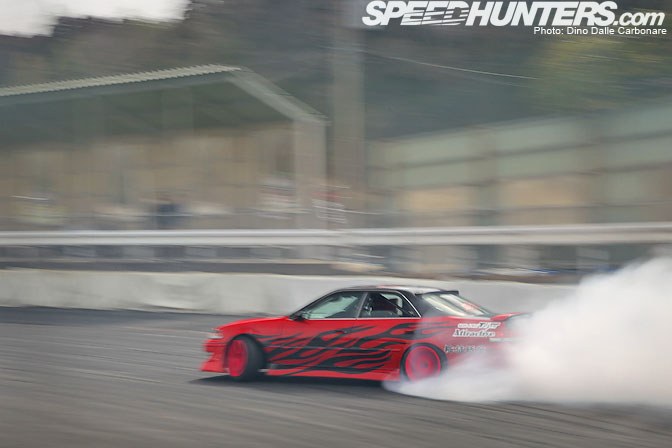 Next up is a look at some more action from the afternoon battles, so check back soon for the final part of the coverage.
-Dino Dalle Carbonare