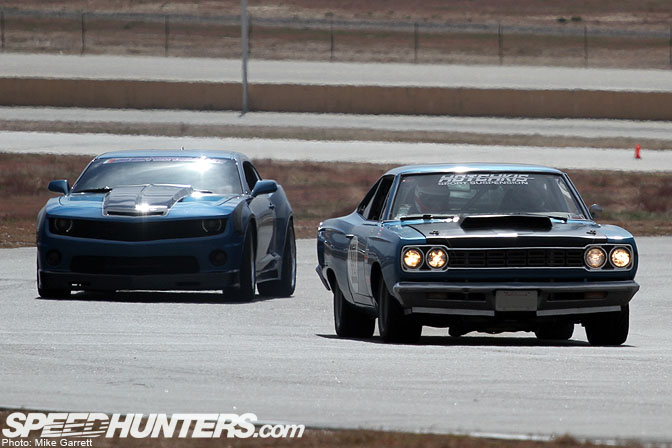 This past Tuesday our friends at Hotchkis Performance Suspension rented out the "Streets" course at Willow Springs for a day of track driving. I was unable to make it to last year's event, and since then I had been counting down the days until this this year's gathering. Not only was I excited to shoot the event, I would be doing a bit of driving myself.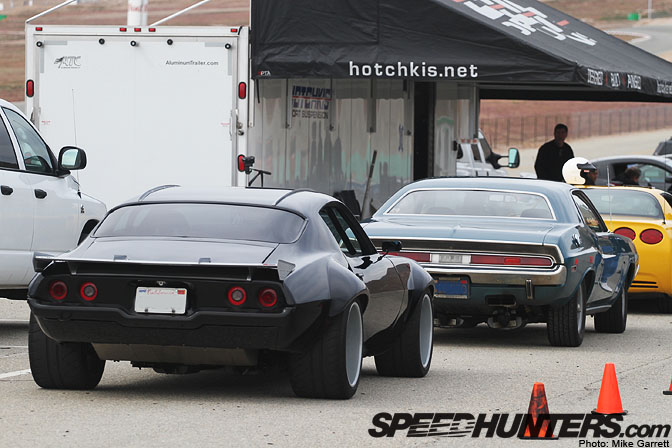 This wasn't a huge track day – I'd say there were maybe 25 or 30 cars that came out. That means just about all the seat time you could want. This time of year can be pretty unpleasant in the high desert, but Tuesday's weather was great. No winds, mild temps, and light cloud cover.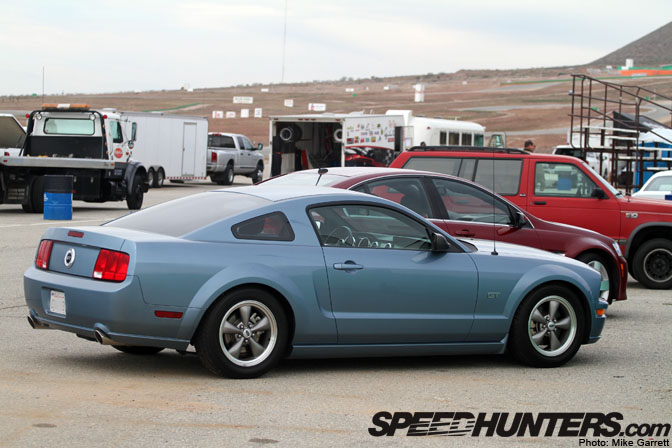 After the drive up into the desert from LA, I was anxious to get out on the track. This would be the first time for me to have my Mustang on the race track, and man was it fun. I'm hooked. Can't wait to do more suspension work to my car. One problem though – it's hard to focus on shooting photos while your driving around the track!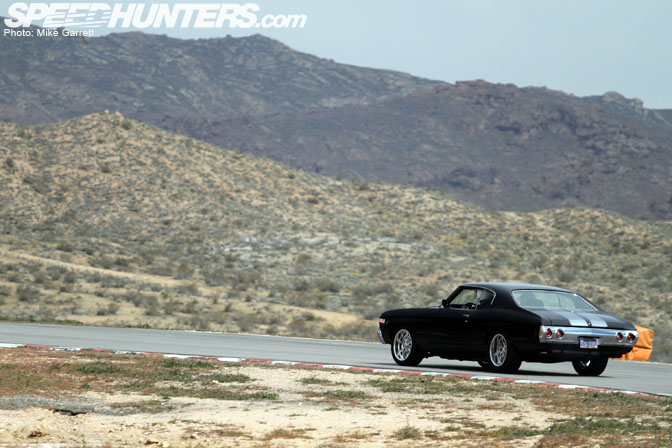 After putting in some laps, I headed to the track to grab some shots.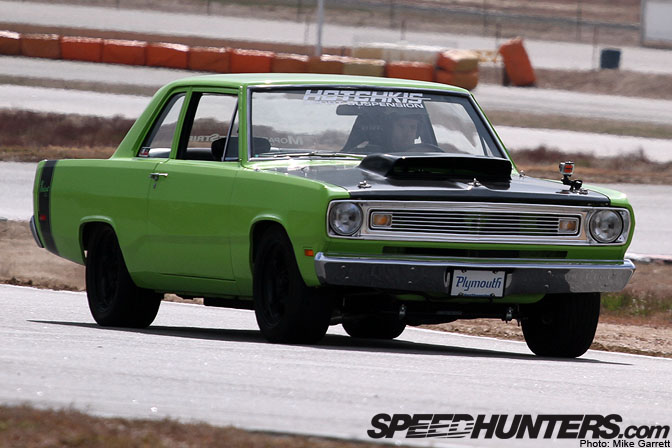 The owner of this Plymouth Valiant is a prime example of the addictive nature of the open track. In its past life the car was a dedicated quarter mile machine, but now the little A-body has been re-done for corner carving duty.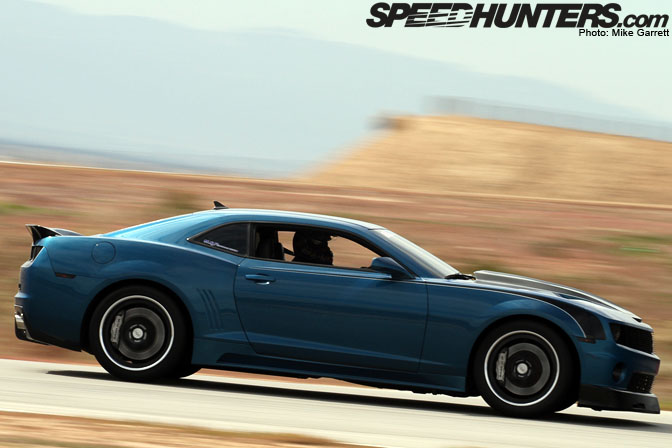 This supercharged Camaro was by far one of the fastest cars of the day. It sounded insane as it blasted down the front straight at ridiculous speeds.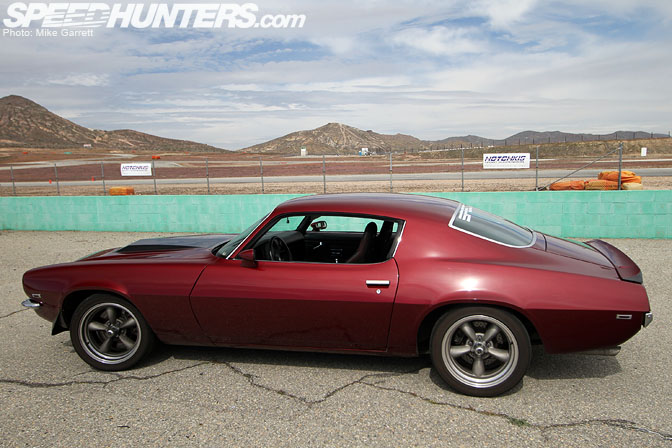 Second generation Camaros are one of my favorite GM cars, and this example was damn near perfect.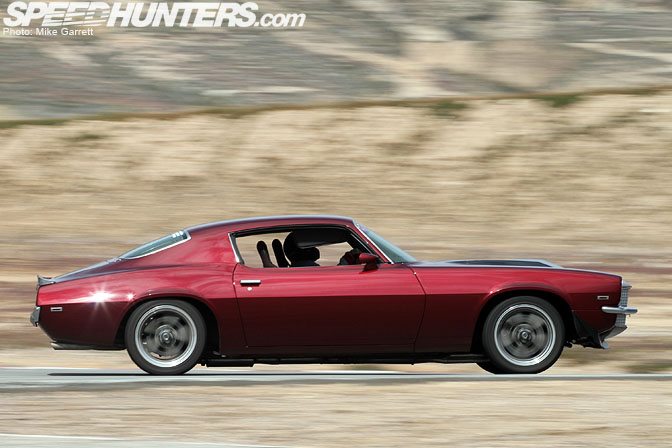 A street muscle car doesn't get much better than this. It looked and sounded great on the track.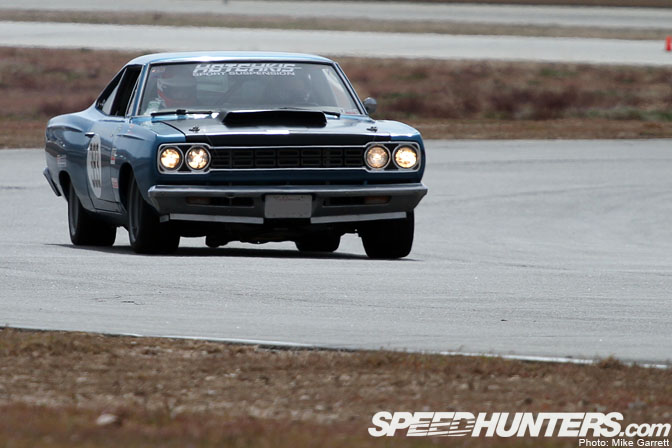 Dan's Plymouth evokes the spirit of Richard Petty as it rumbles around the corners. The Streets of Willow could easily be Riverside back in the late '60s or early '70s.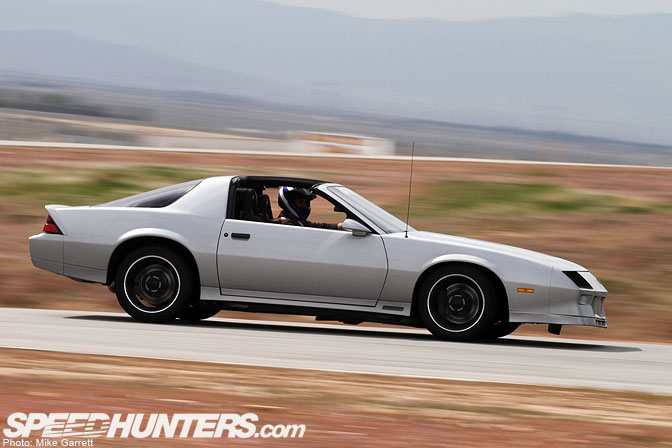 Long live the third gen F-Body. T-tops open and everything!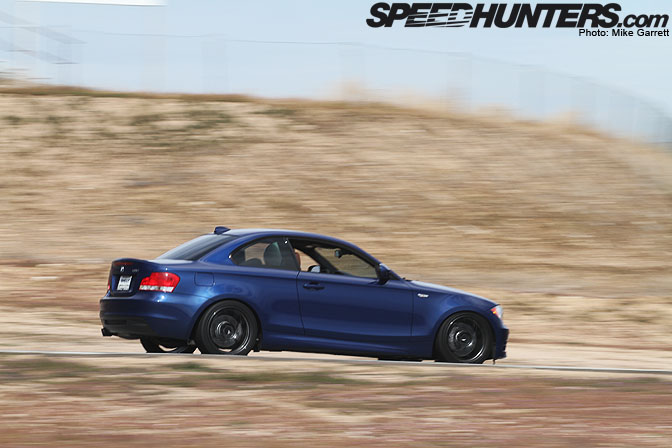 Not all of the cars out on the track were powered by thumping V8's. Here's Derek out in his 135i on Advans.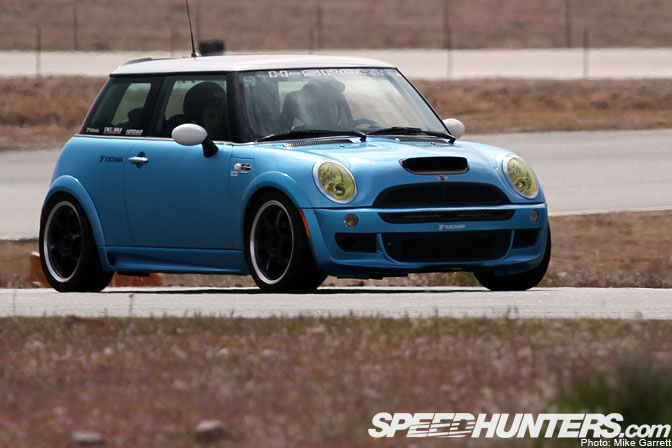 This Hotchkis-tuned Mini Cooper was also out.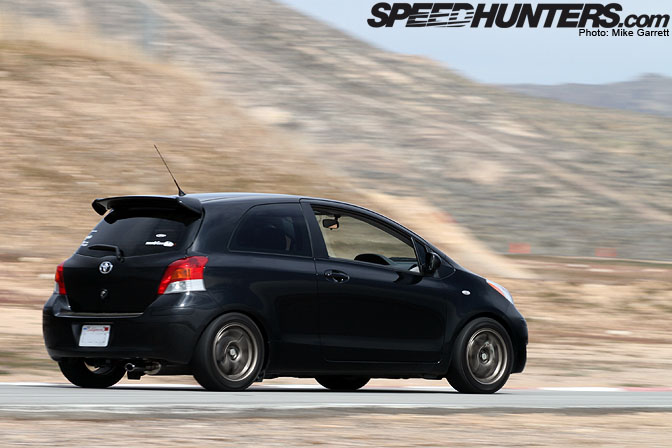 No doubt Cory's Yaris struck fear into the hearts of all the muscle car drivers.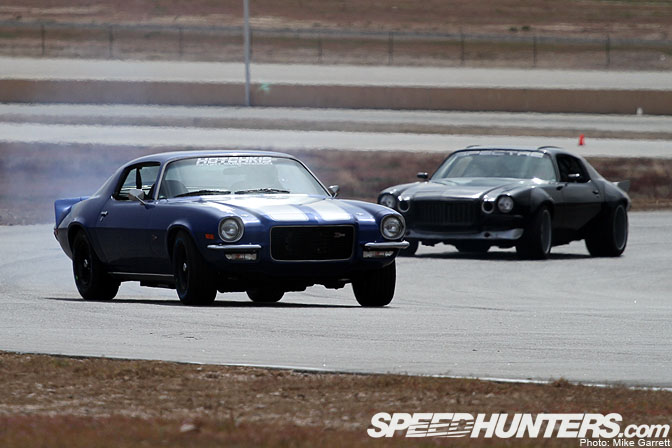 No track day would be complete without just a little bit of throttle-induced oversteer.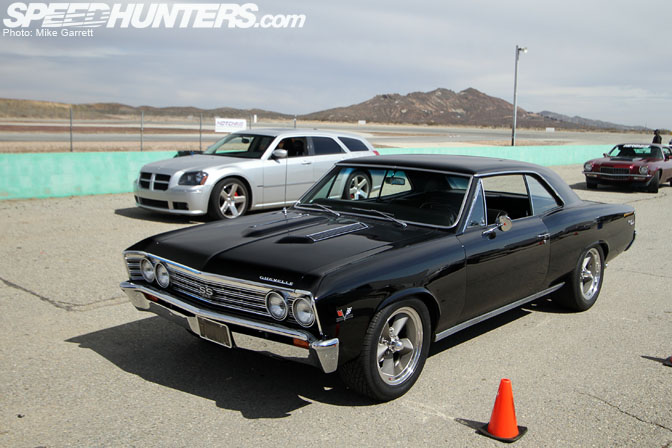 The owner of this immaculate Chevelle would be hitting the track for this first time.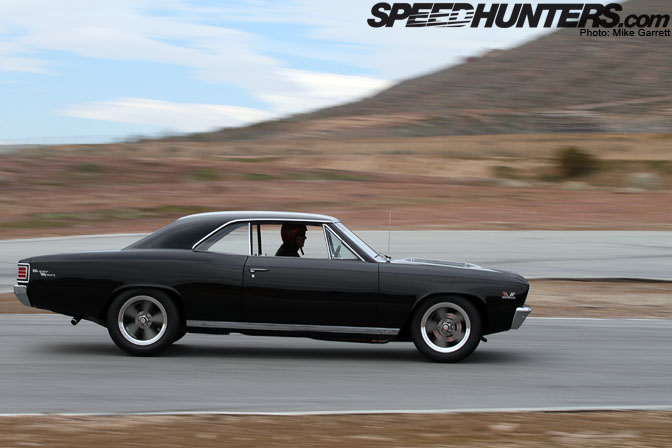 A lot of muscle car owners would tremble at the thought of taking their beauties to the open track, but not this guy. Respect!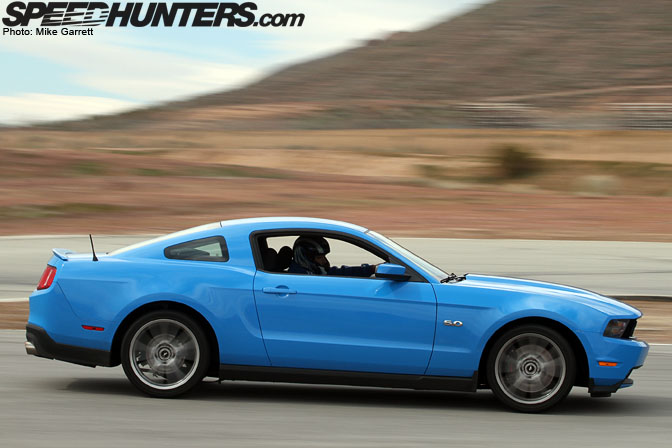 Right now Hotchkis is hard at work developing suspension parts for the new 5.0 Mustang. The Grabber Blue test car was ripping out there.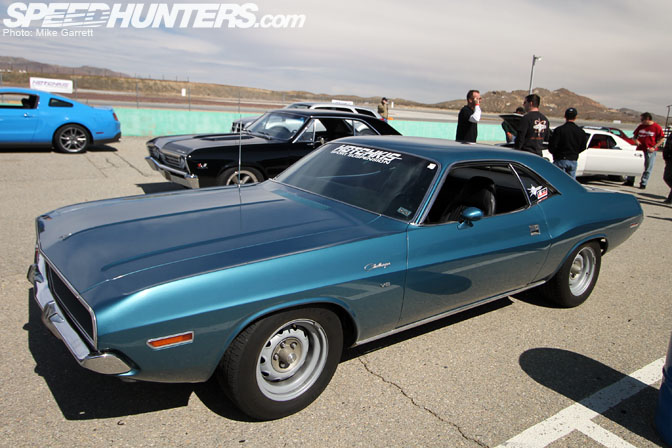 I'm always impressed by Elana's Challenger. It's her daily driver, it runs 12's on the drag strip, and it takes the corners with ease thanks to its full Hotchkis kit.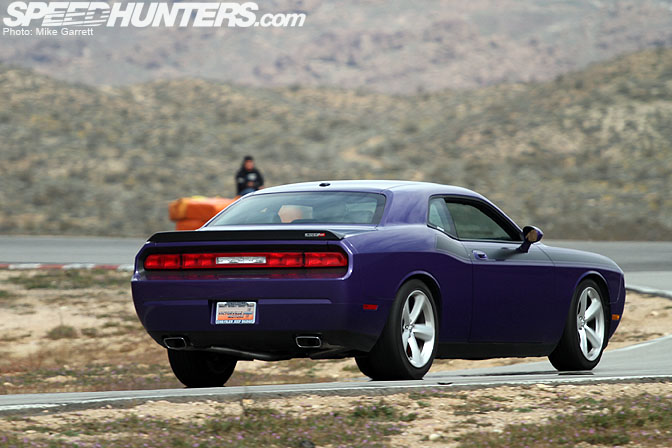 A few new Challenger owners joined in on the fun as well. Love the color!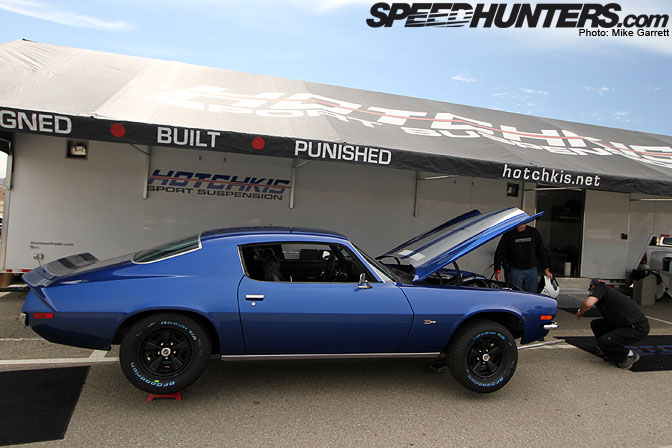 Of course since Hotchkis was hosting the event, their team of experts were on hand to help with car setup and give ride alongs throughout the day.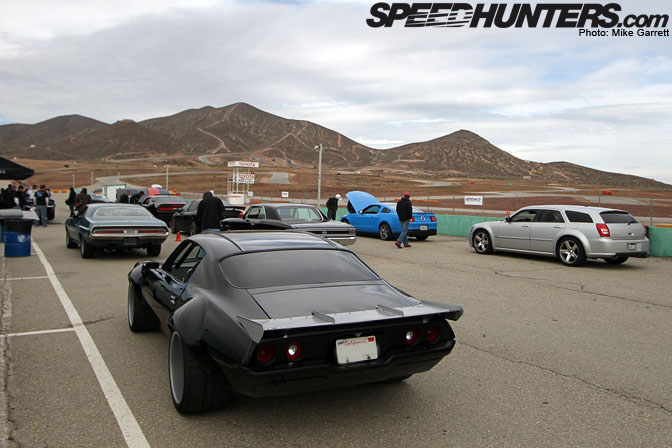 There's no better way to spend a day. Big thanks to everyone at Hotchkis for putting on a great event.
See you next time!
-Mike Garrett