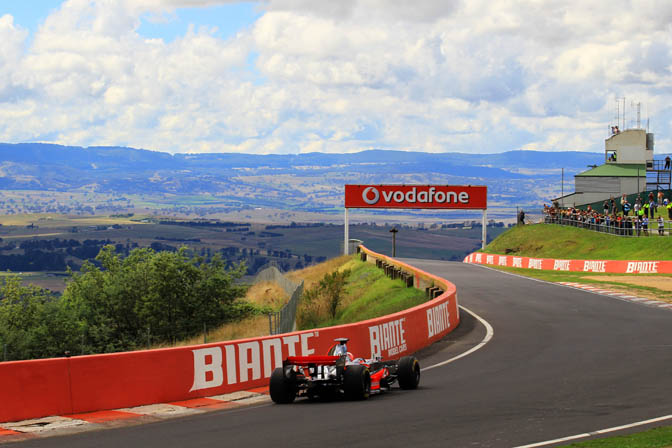 "These guys are crazy – they really are. This place is fantastic. Television just doesn't do it justice" said Jenson Button. Motor racing fanatics were given something truly mouth-watering when McLaren driver Jenson Button became the first to lap the Mount Panorama circuit in a Formula One car.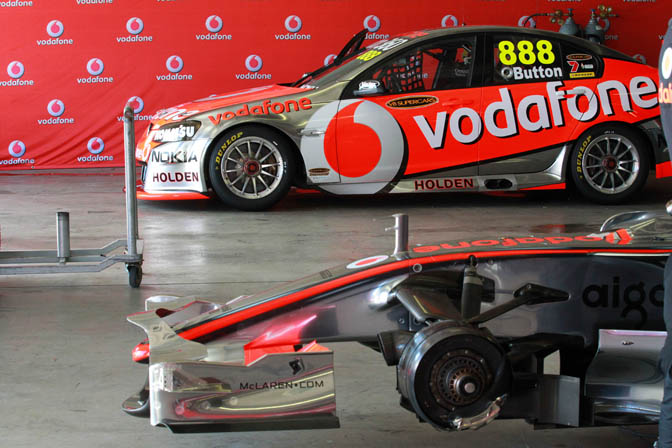 With the first round of the 2011 Formula One World Championship a few days away, the media circus has descended on Australia and this gave McLaren sponsor Vodafone a great opportunity to visit Bathurst and the Mount Panorama race circuit, which also appears in Need for Speed SHIFT2 UNLEASHED.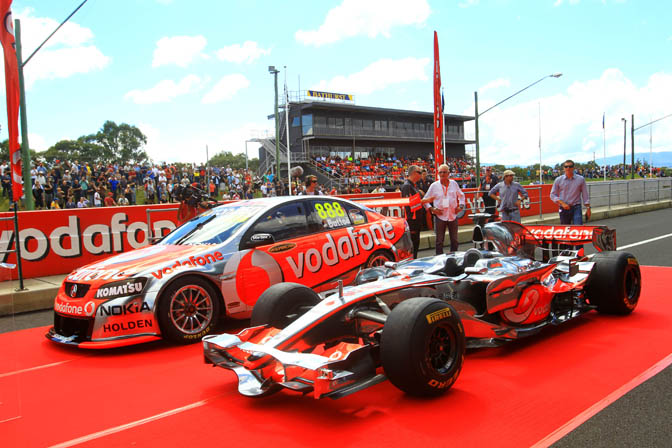 V8 Supercar team, Triple Eight Racing are also sponsored by Vodafone and have a very similar livery. Lead driver Craig Lowndes and 2009 Formula 1 World Champion, Jenson Button had the opportunity to drive each others cars at the circuit yesterday.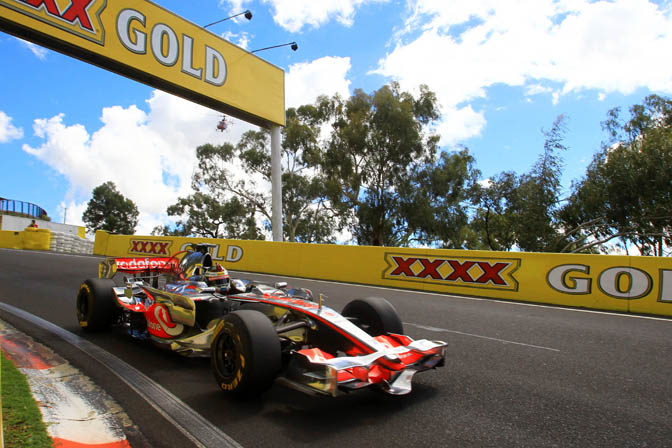 Lowndes then took to the wheel in the McLaren, just one second slower than Button with a time of 1m49 seconds. 16 seconds quicker than Lowndes' own lap record that was set in the Commodore. As this was a demonstration, neither driver was pushing.
Craig commented, "When I first went out it was the acceleration but when you go through turn two you really realise how much acceleration you have. In comparison the V8 seems to labour up the mountain".
Eagle eyed Speedhunters will note, McLaren were running a 2008 car.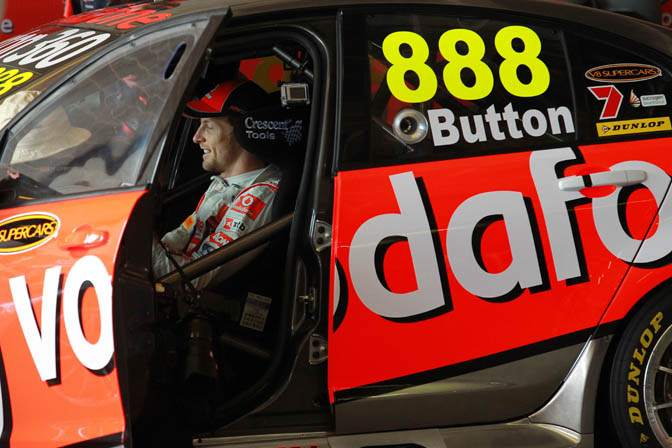 Jenson also had the opportunity to drive the V8 Commodore briefly and had great fun " I haven't hammered a car over the kerbs like that for 12 years….. I was holding on tight all the way"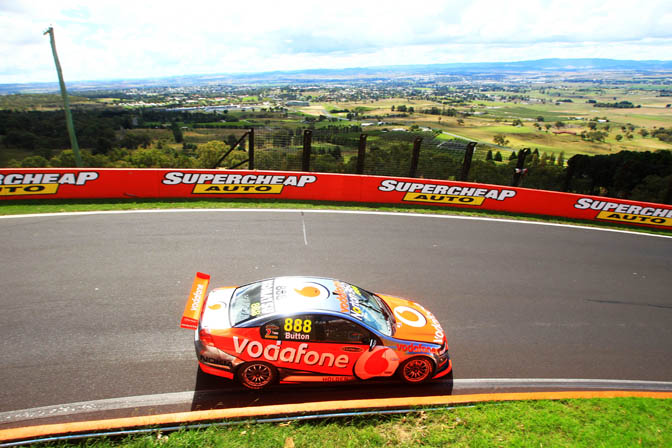 McLaren recently confirmed Lewis Hamilton will trade places with NASCAR Tony Stewart later this year in a similar demonstration later this year.
What a cool event. I wonder if Fredric or Matt wants to drive an F1 car……..
-Andy Blackmore
Images: Team Vodafone V8 Supercar team