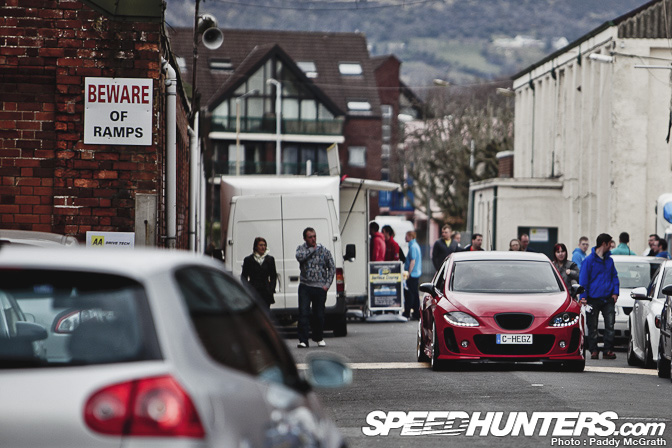 Onto the final part of our Dubshed coverage ! I still can't get over just how big a show this was. The organisers have estimated that over 500 cars turned up (they were expecting half of that) and over 2000 spectators came through the gates. I've got to say the show was a credit to the organisers because even if they got double the expected attendance, everything was still well organised to run ahead. Above the red Leon from the first part of the story shows just why airbags are so practical !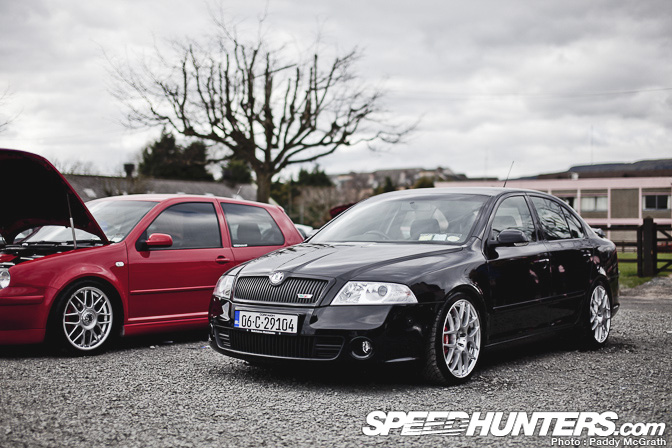 Skoda Octavia RS – I have a real thing for black four door cars and even a larger want for a sleeper car like an RS Octavia.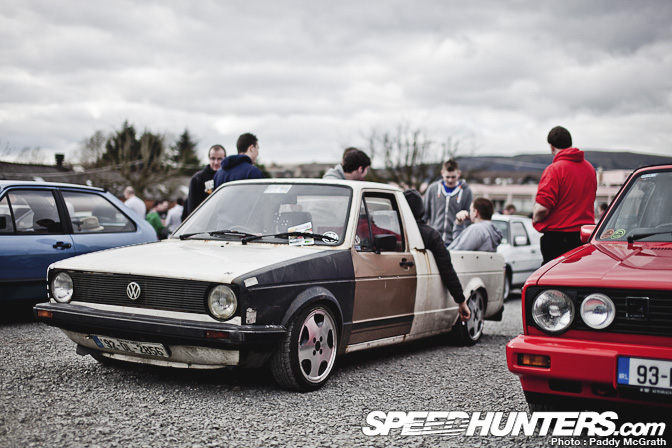 The atmosphere at the show was like most VAG shows, as relaxed as can be.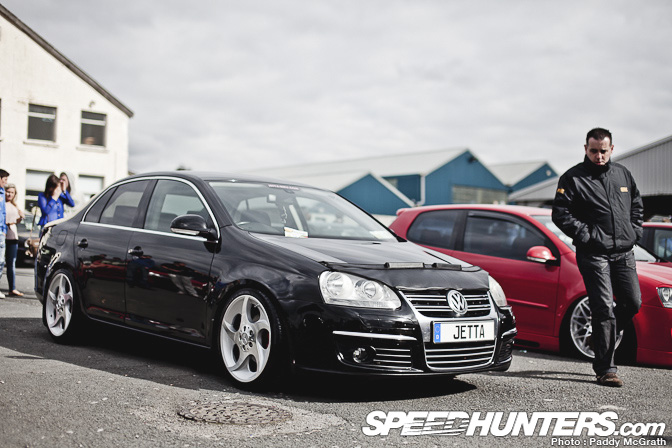 Jetta + Alphards – Bonnet Bra = Yes Please.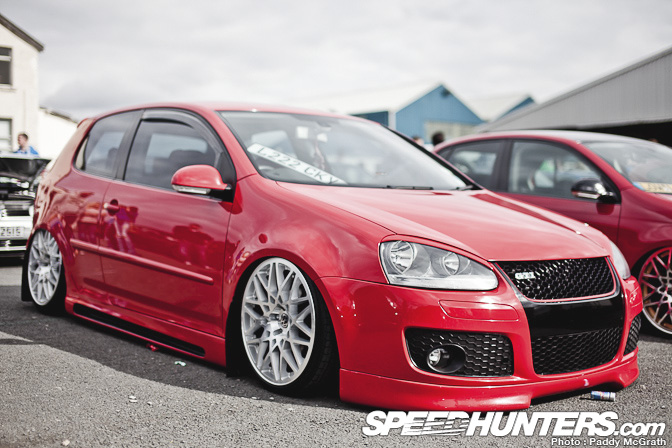 This group of airbagged VAGs looked tremendous parked together. Although the functionalist inside me hopes it's not a real MKV GTI that has had the 'bag treatment. Still looks amazing dropped on its Rotiforms.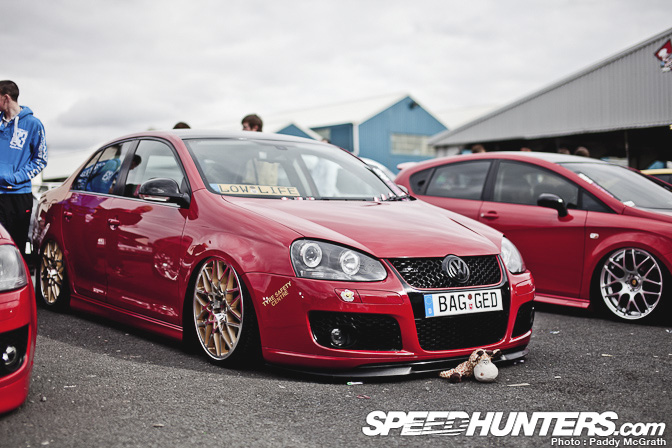 Another Jetta, another set of Rotiforms and a massive drop. Still can't argue with the results …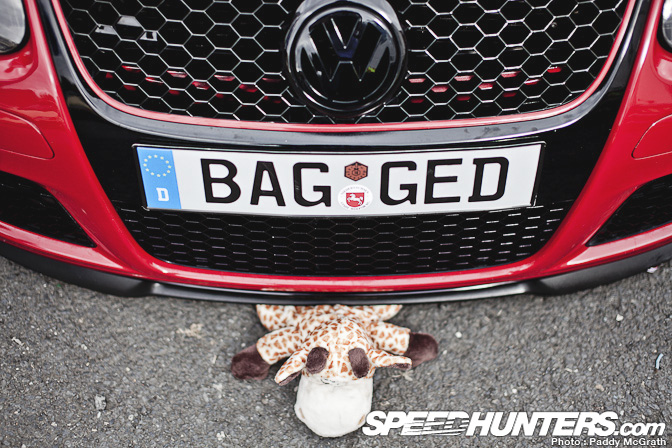 The wee Giraffe never stood a chance …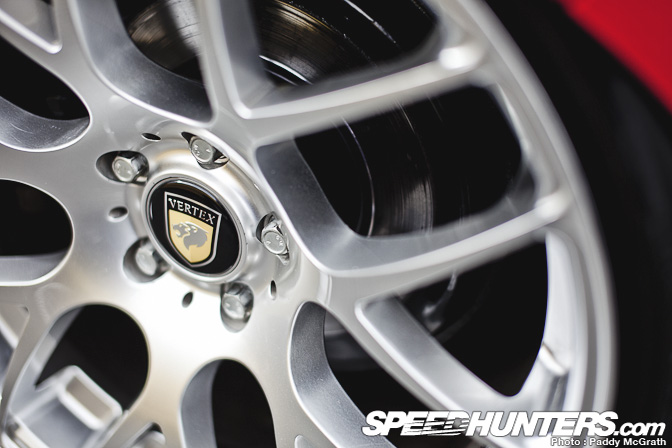 Although these wheels are rocking Vertex centre caps, I'm not sure they're Vertex wheels?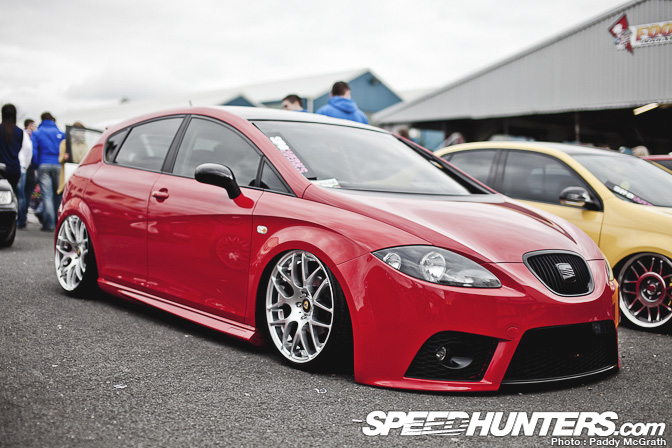 Thanks to Jordan from Drifted I think we've narrowed them down to VMR V710s. I want them in my life.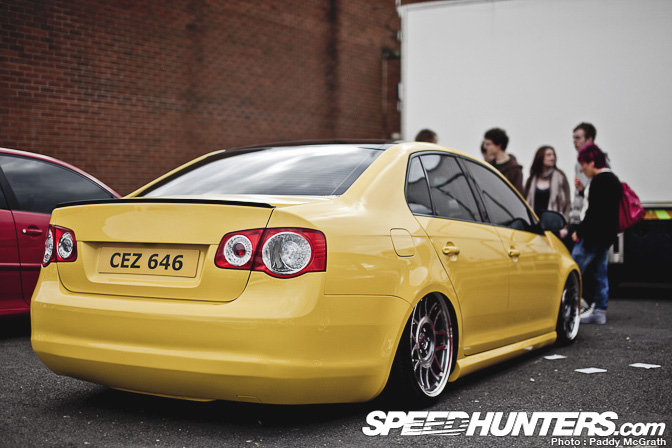 Bagged Jetta on 18" Snowflake style wheels, an unusual but successful combination.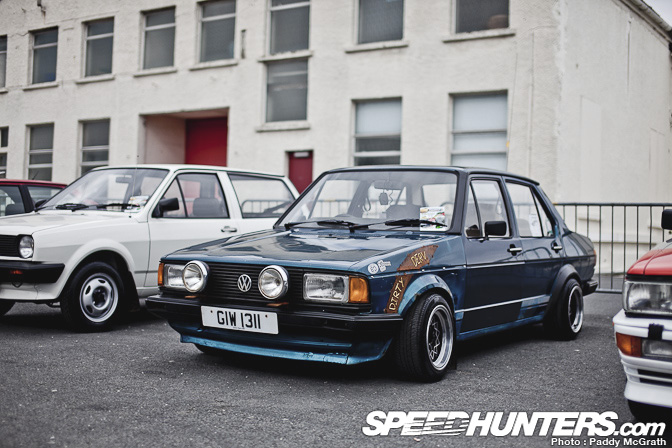 Someone requested more pictures of the 'Dirty Derv' in a previous post …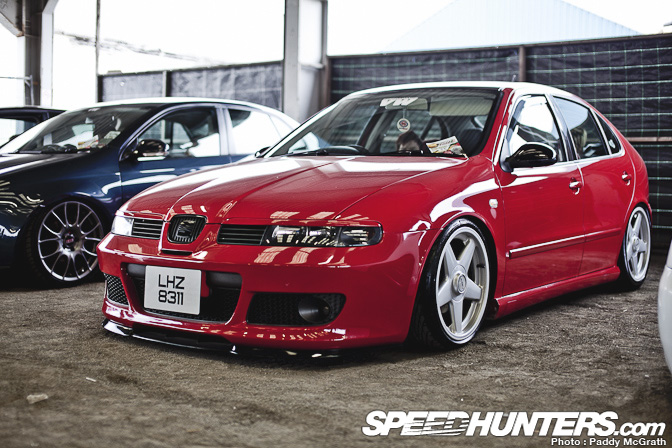 Red Leon on 19s with an aftermarket front splitter.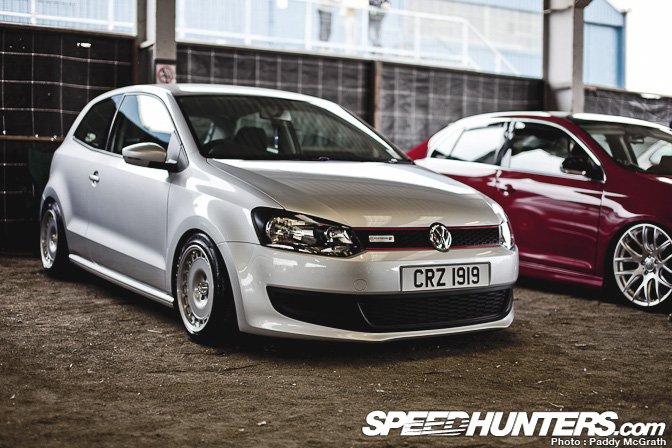 New Polo on Zender Turbo style wheels ? I'll admit defeat, my wheel whoring skills are still quite weak !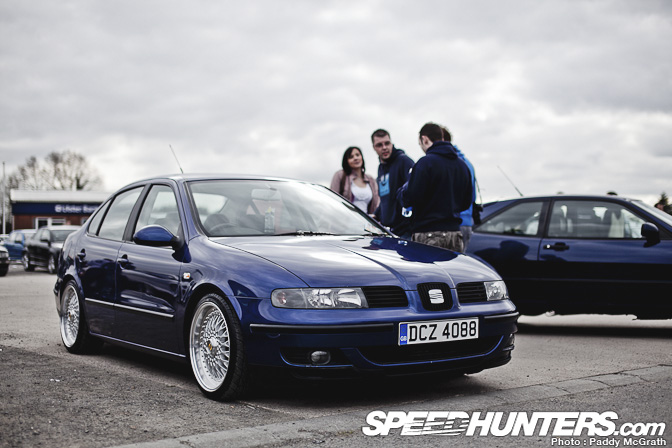 Seat Toledo on Calibre Vintage wheels. Standard body work and a drop on nice wheels is such a simple combination but works so well.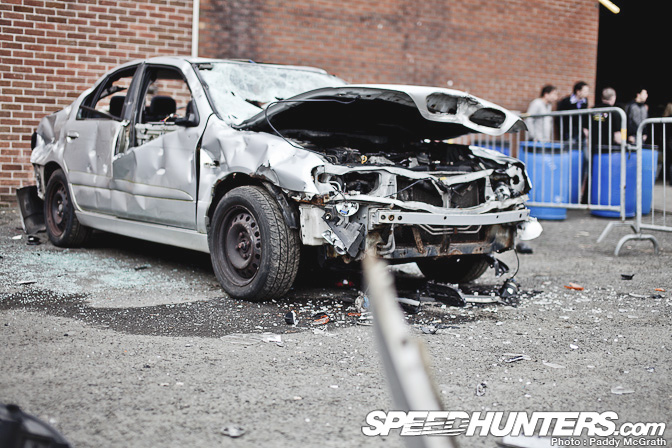 The Primera from the earlier post after it had some serious stress unleashed on it.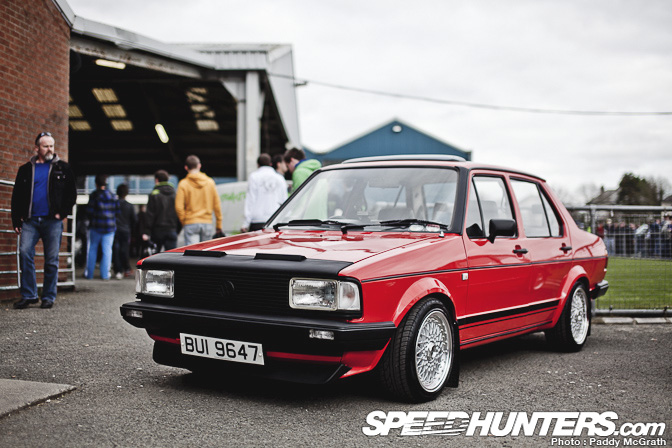 This Jetta apparently had over 180,000 miles on it …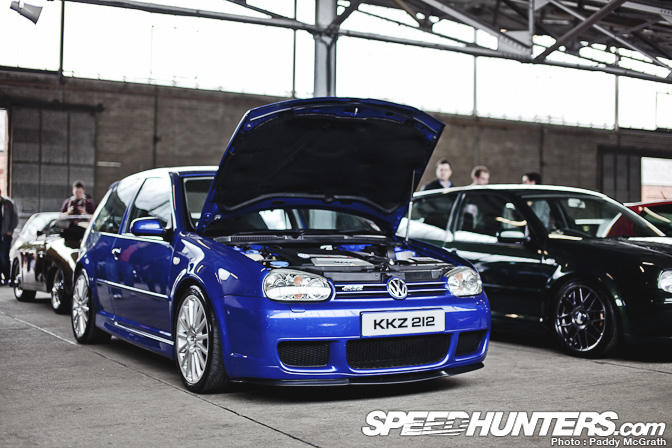 A MKIV R32 Golf doesn't really need much to improve its looks.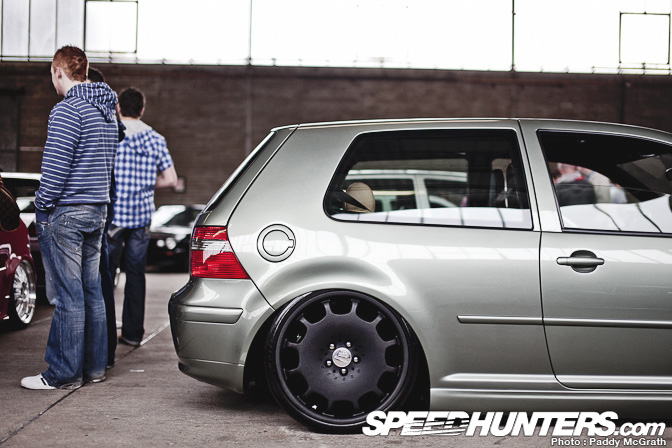 MKIV Golf on some 19" Carlsson 1/12s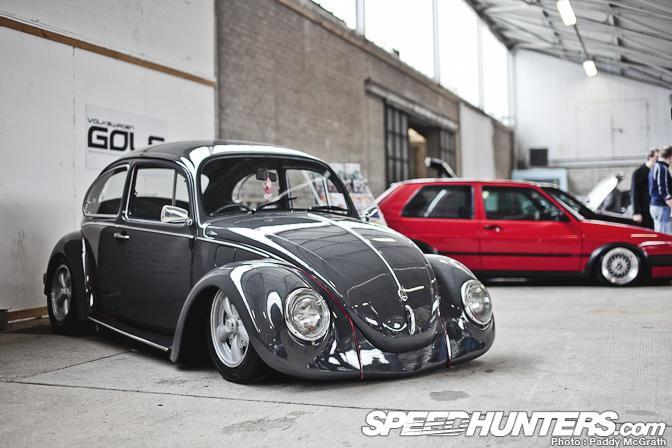 1300 Volkswagen Beetle was a real crowd pleaser.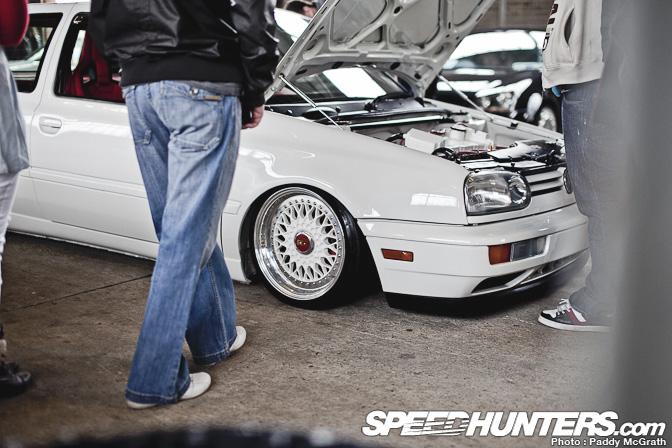 Tidy white MK3 Golf on BBS RS attracted a lot of attention.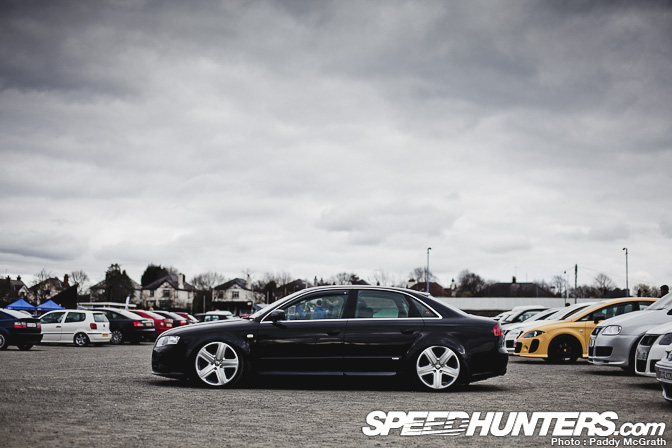 Bentley wheels under a B7 A4 outside the sheds.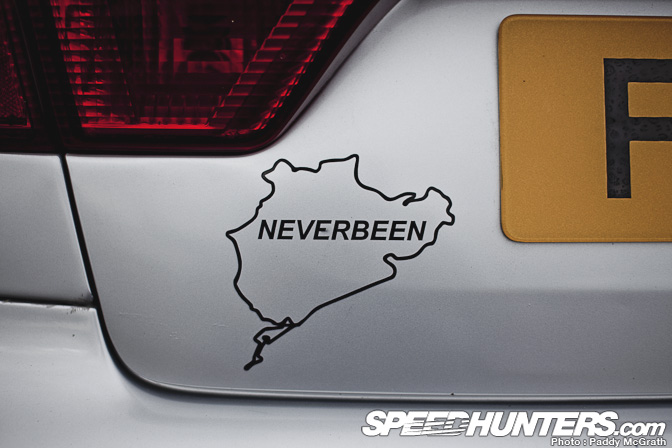 I know plenty of potential candidates for this sticker …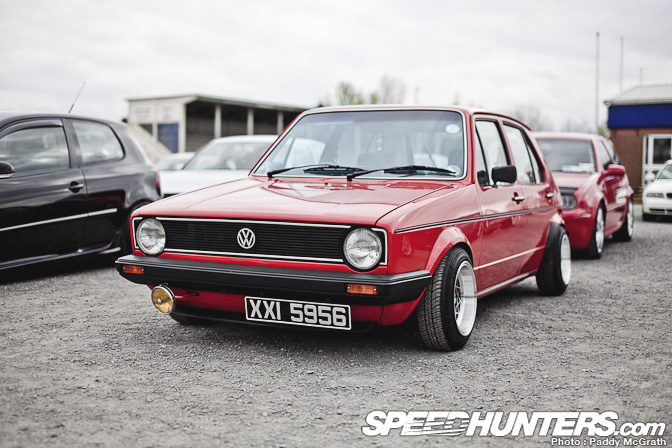 Simple modifications, maximum results.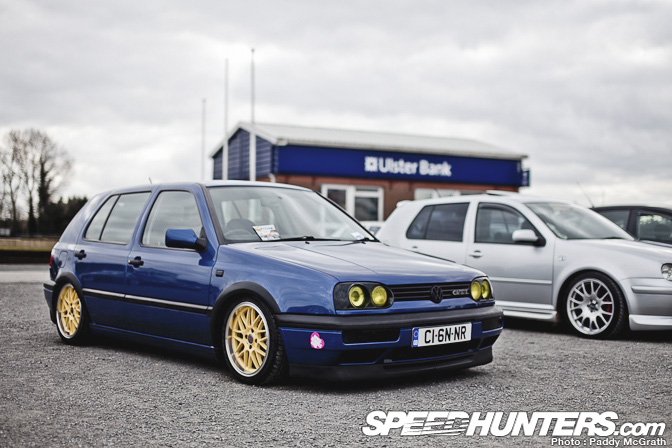 The yellow side of the MK3 from the first post.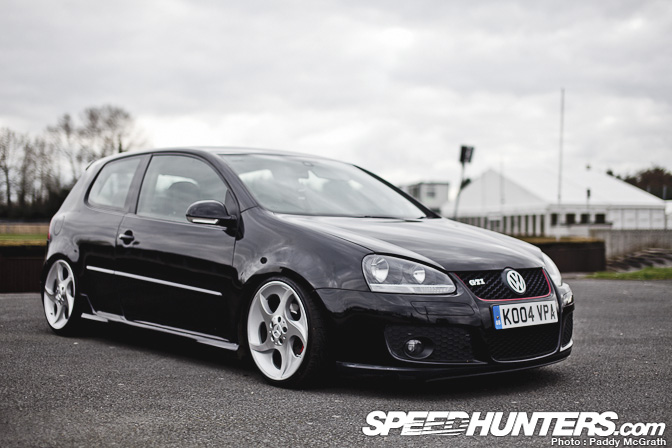 MKV GTI Golf on Alphards – Although a common sight, they still look great on most platforms.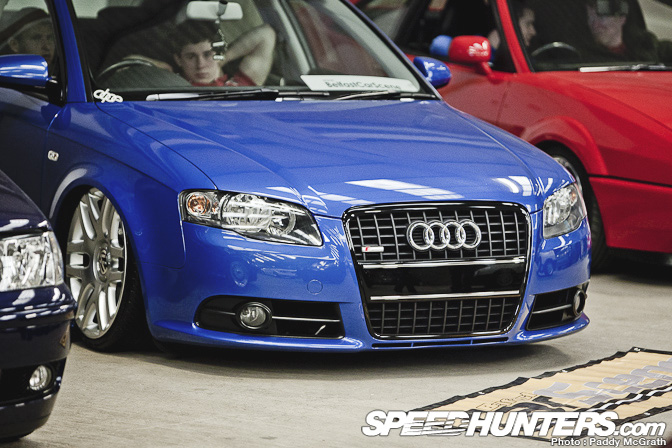 Phaeton wheels under an A4 – It's kind of strange how good the Phaeton wheels look under anything except a Phaeton.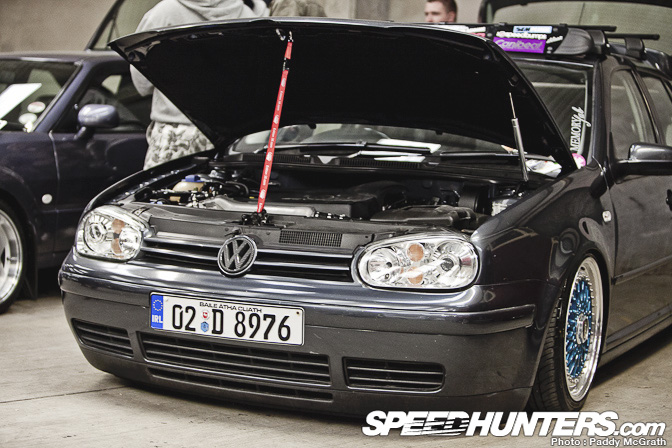 20V 1.8 Turbo converted MKIV Golf on BBS RS.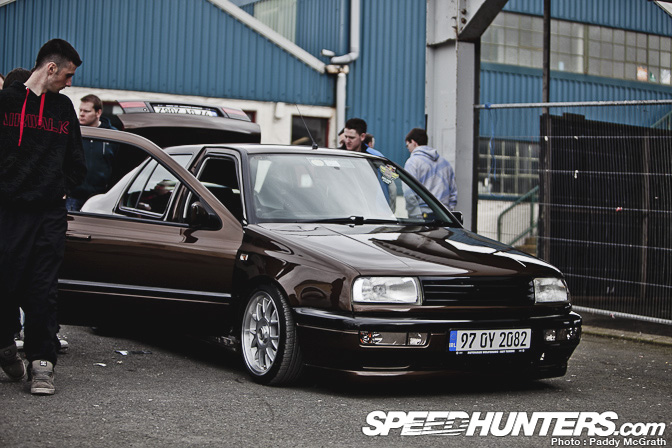 Dropped Jetta looking good in brown.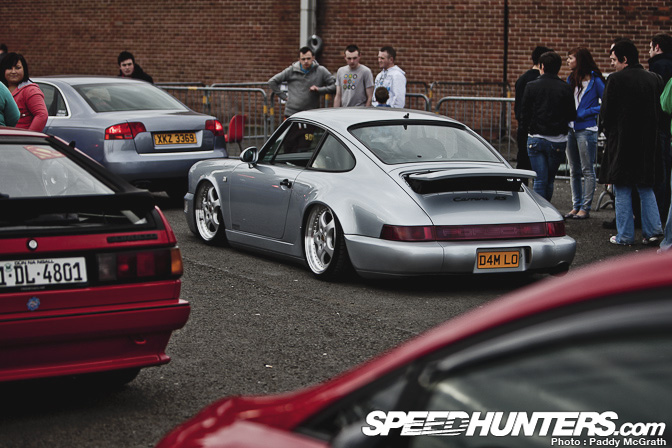 The 'Damn Low' Carrera RS outside after taking part in the car limbo contest.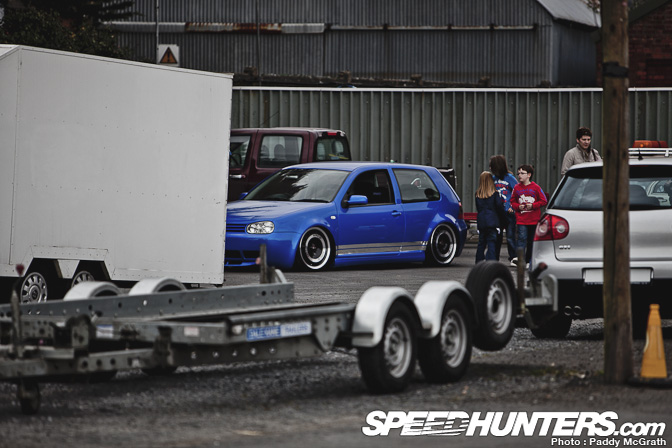 Even packing things away into my beloved Caddy, I was still spotting cars I hadn't seen earlier in the day. It's definitely the largest VAG show I've ever attended and perhaps the largest car show that has ever been hosted on this island ?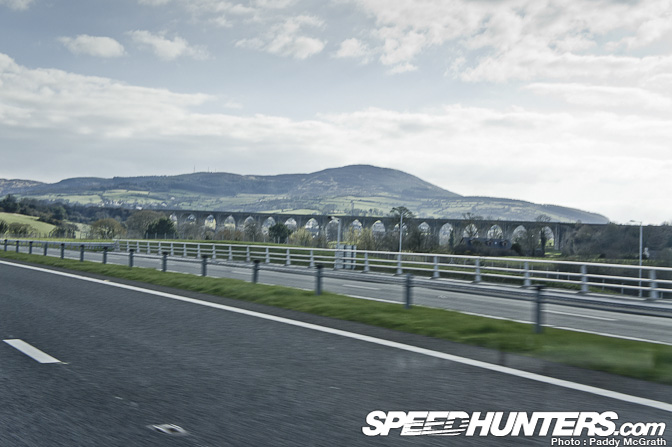 The road back turned out to be quite scenic as it had been hidden by the fog travelling up earlier in the morning.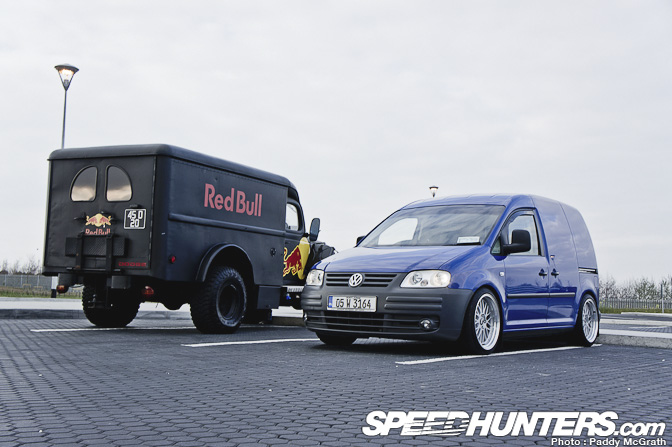 The long drive home gave me plenty of time to figure out my next move for my own VW. Watch this space … 
-
Paddy McGrath